Prev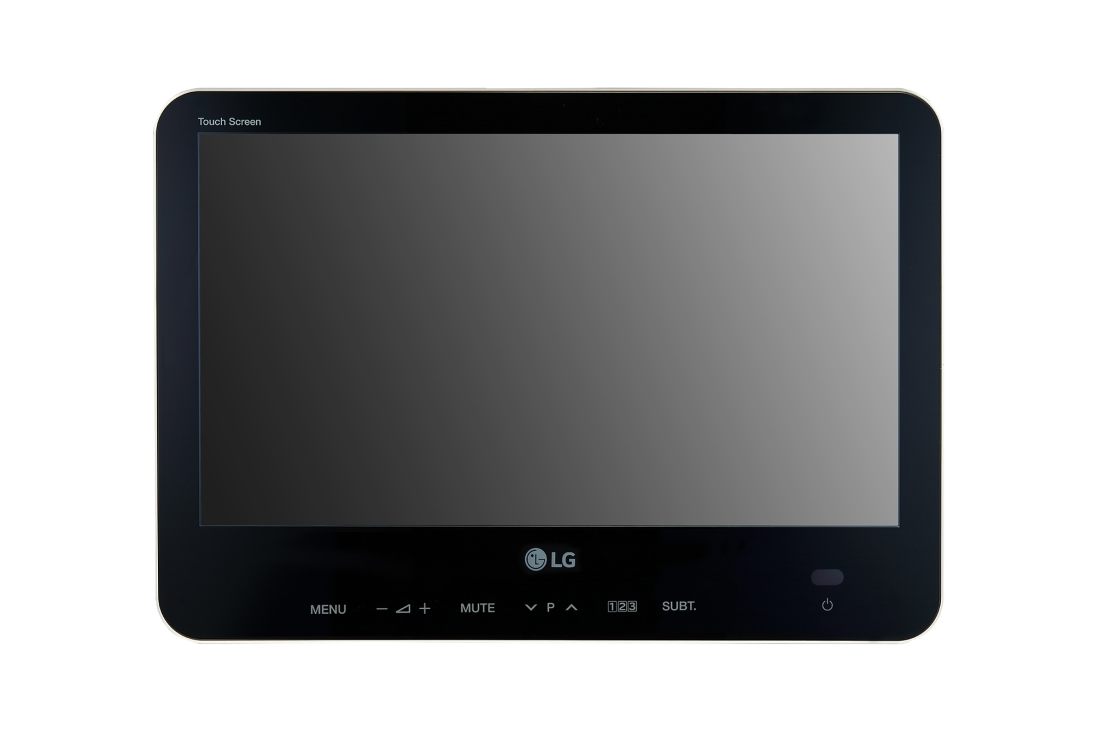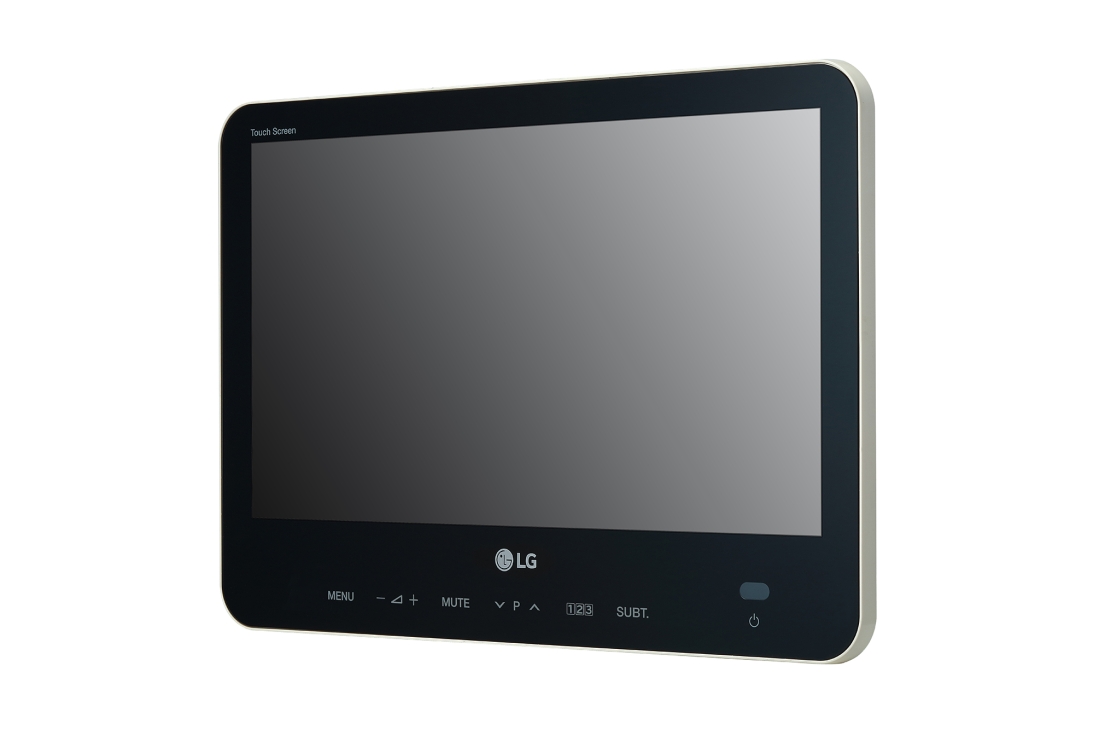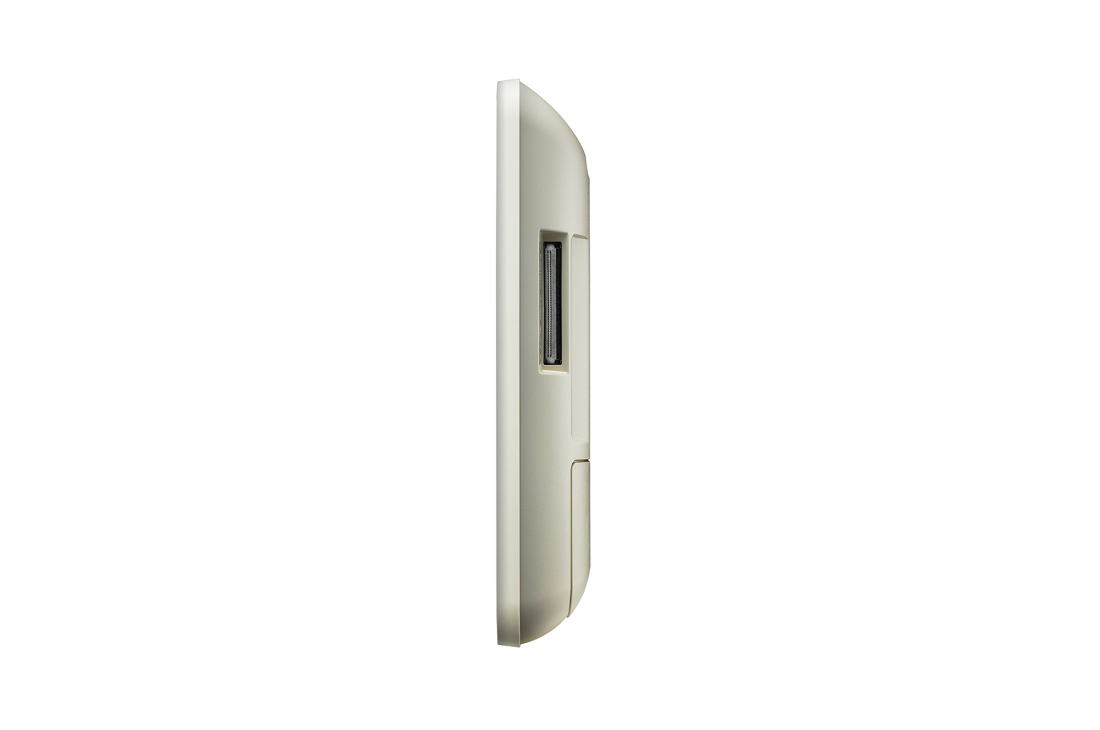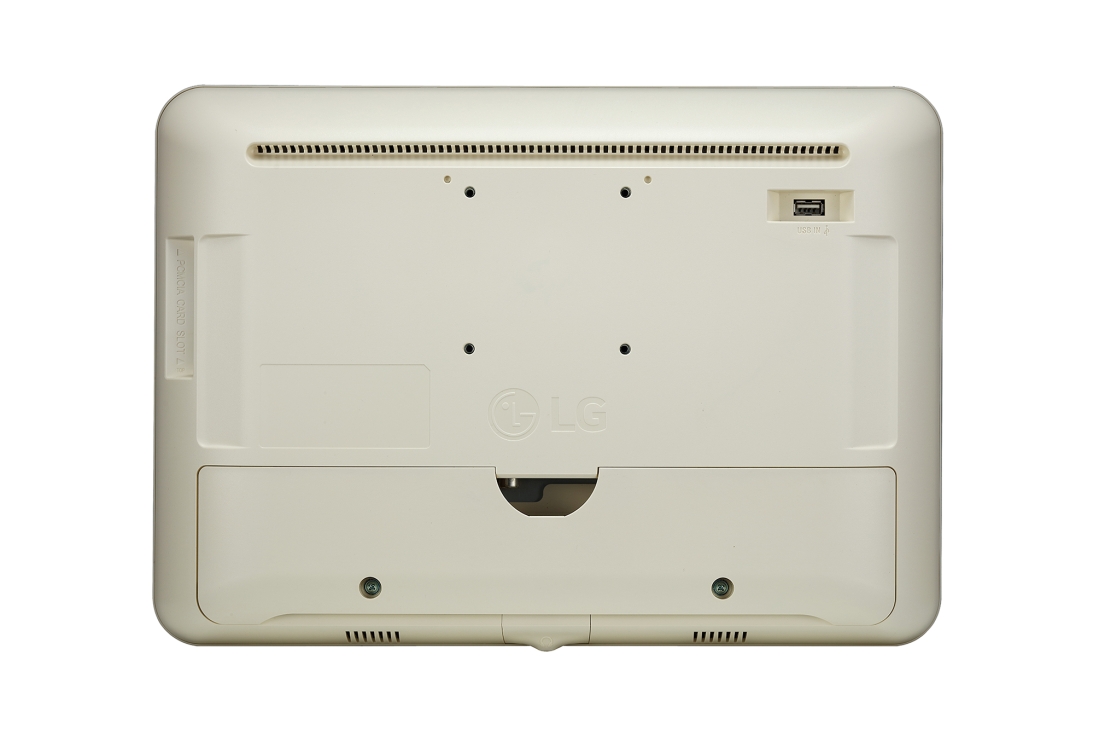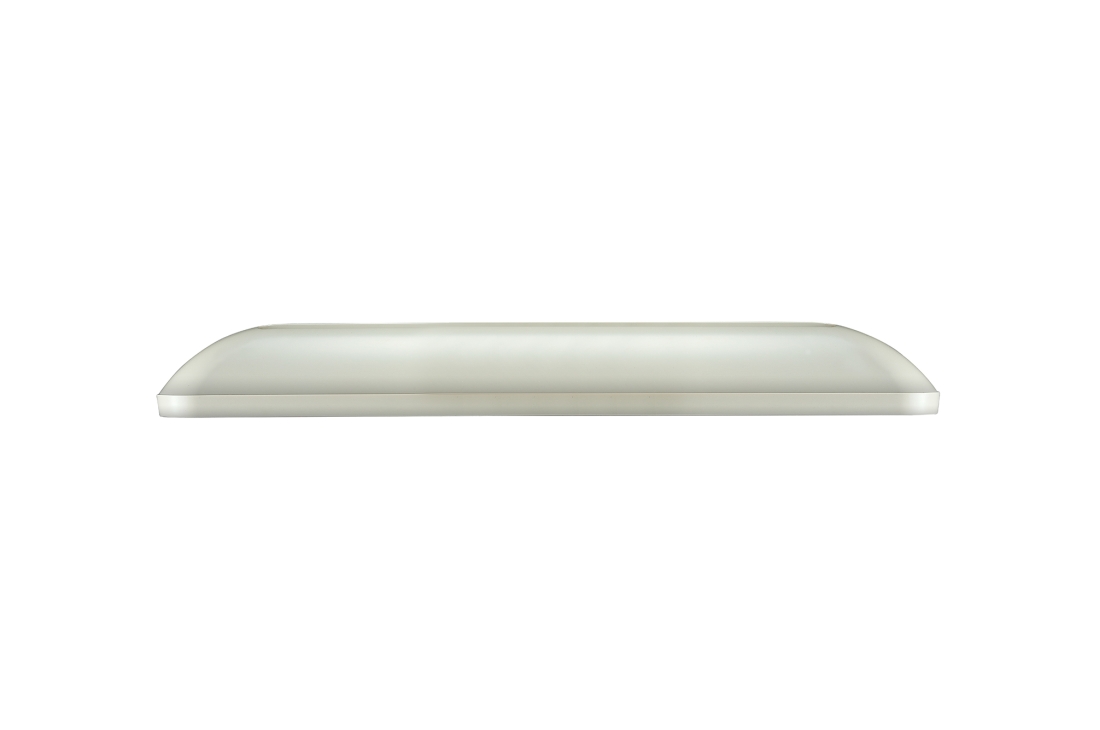 15LU766A (EU)
LU766A Series
Europe
Share
Key Feature
Intuitive Multi-touch Display
Antibacterial Properties Applied
Sleek, Durable Glass
Mounts Compatibility
Replaceable Headphone Jack
Pro:Centric Information Management Solution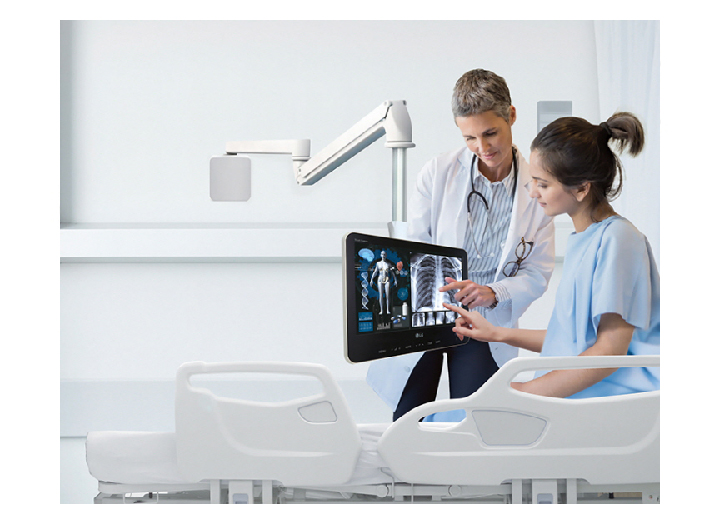 Personal Healthcare Smart Touch Screen TV
Provide your patients with the smart solution, 15.6" multitouch based ARM TV, for a superior hospital experience. The LU766A series enables personalized interactive service with its multi-touch screen and webOSoperating system, which is the optimal platform for Patient Engagement Providers in the industry.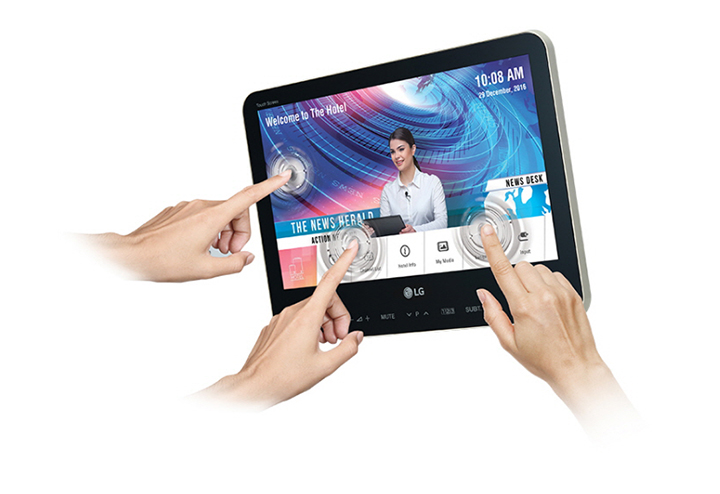 Interactive Healthcare TV Solution
Intuitive Multi-touch Display
This touch screen recognizes the presence of more than two points of contact with the surface, allowing more users in a hospital setting to experience interactive services (e.g., doctor and patient) and entertainment (e.g., patient and family).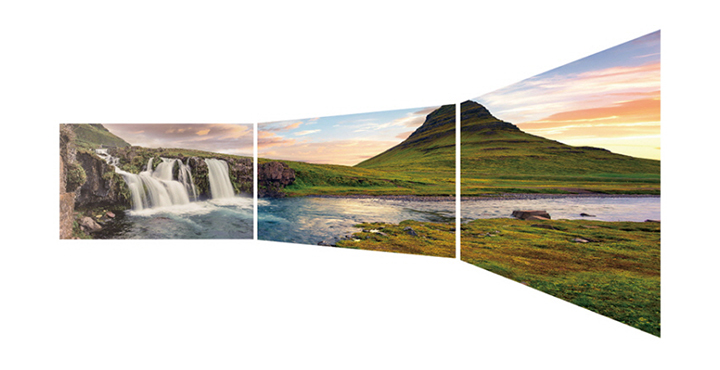 Interactive Healthcare TV Solution
Perfect Viewing Screen with LG IPS
LG TV with IPS Panel delivers awe-inspring picture quality across the entire screen, even from wide viewing angles.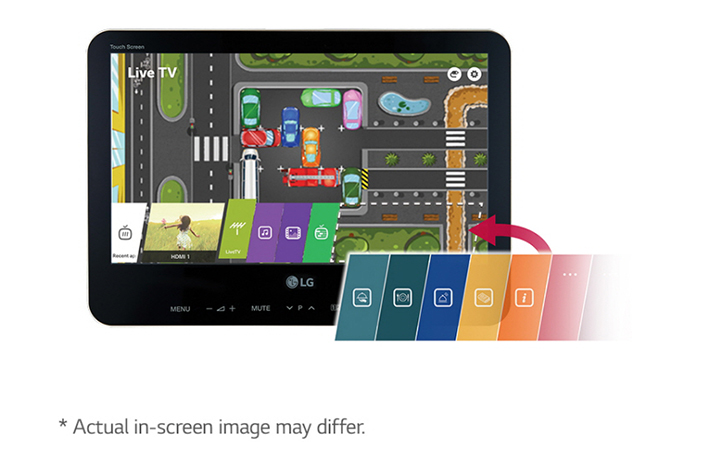 Interactive Healthcare TV Solution
Pre-loaded Apps (including gaming apps)
Guest can be served with pre-loaded applications, Including many popular games, Youtube, WebBrowser and others.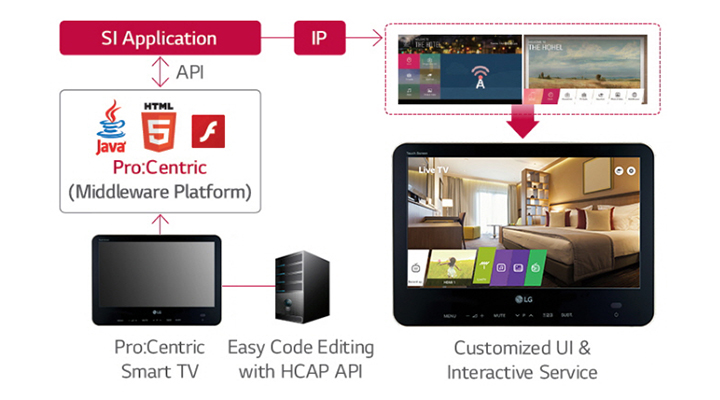 Smart Experience
Pro:Centric Information Management Solution
Pro:Centric SMART is optimized for customizing information and entertainment services through an IP & RF infrastructure. With its high picture quality, sophisticated design and advanced connectivity functions, the LU766A Series improves and creates new in-room experiences for patients, hospital staff and family.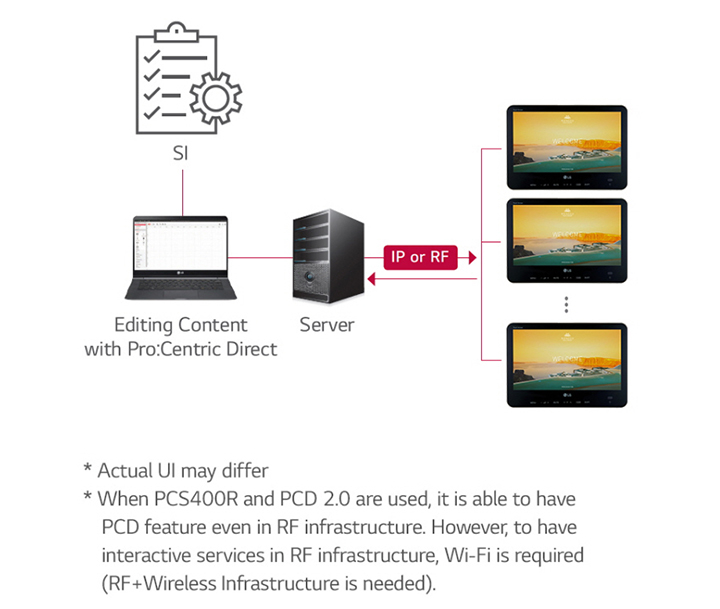 Smart Experience
Pro:Centric Direct Solution
Pro:Centric Direct is a content management system for public facility that supports simple editing tools and provides various solutions such as 1-click service and IP-network-based remote management. With the solution, users enable to design UI easily and provide customized service while managing TV efficiently.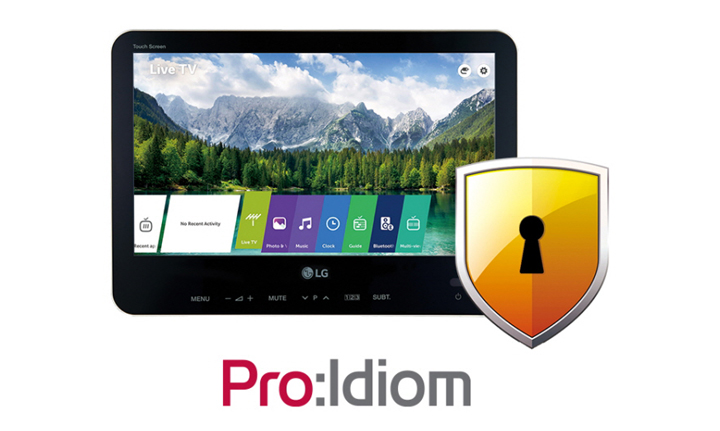 Smart Experience
Pro:Idiom
Securely provide entertainment content with Pro:Idiom DRM(Digital Right Management) which prevents illegal copying on your LG devices.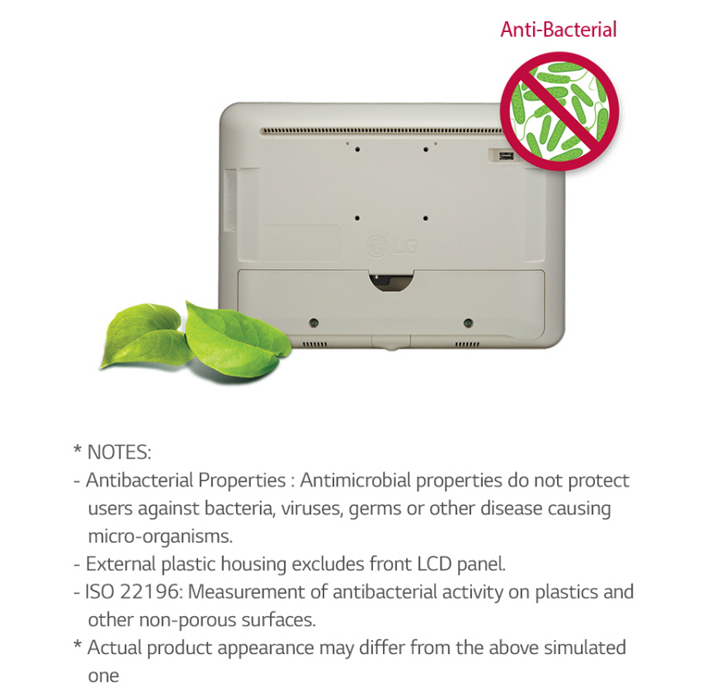 Product Reliability
Antibacterial Properties Applied
Antimicrobial properties applied to Plastic Housing of LU766A series. It treated plastic housing conforms with ISO 22196 standard measuring antimicrobial activity that inhibits the growth of bacteria that may affect the plastic housing. Thus, it is necessary for enhanced Medical Environment(Medical Efficacy).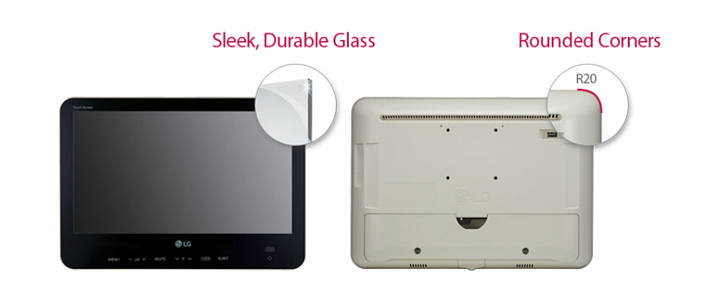 Product Reliability
Cleanliness, Safety and Convenience
LU766A series LCD panels are designed to be able to be cleaned orused thoroughly without issues, and the stylish, rounded corners of the TV reduce the possibility of injury due to accidental bumping into staff, patients or family visitors.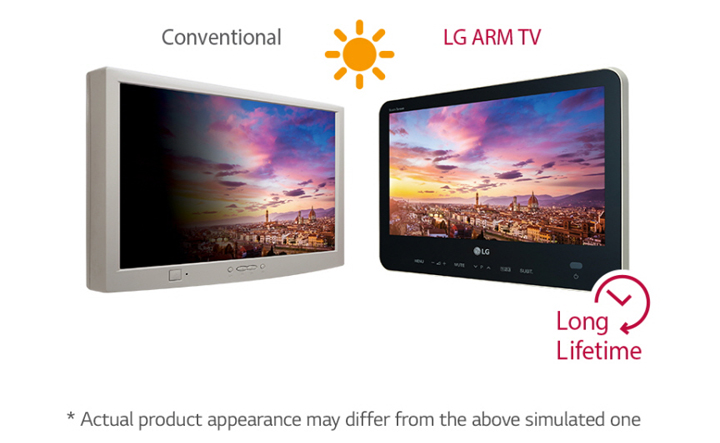 Product Reliability
Reliable Operation
Industrial panel located inside allows the product to sustain long operation hours. So, LG ARM TV is a reliable TV solution that can be used in hospital environment without a need for addressing unexpected fault.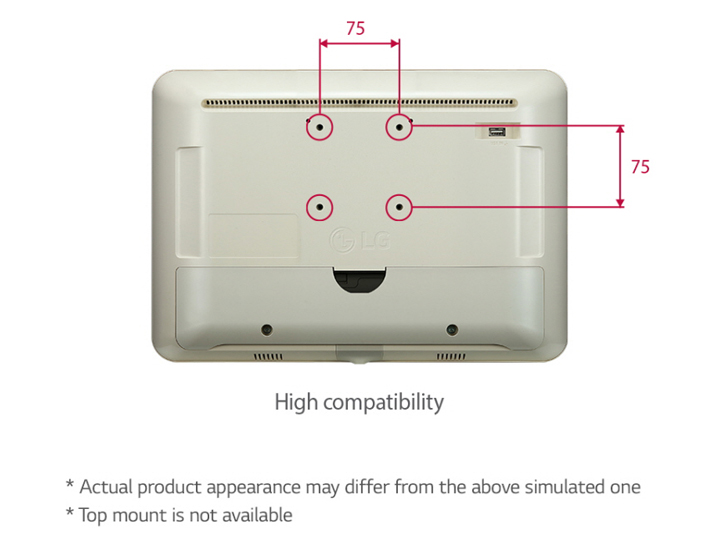 Ease of Use
Mounts Compatibility / Replaceable Headphone Jack
It can be attached to most of existing Vesa Mount, and thus it is so easy for anybody to install and manage the product. In addition, headphone jack on the rear side is a modular type and is replaceable. Thus, it is considered a good point for compatibility and simpler maintenance.
Tech Spec
Panel

Panel spec

| | |
| --- | --- |
| Backlight Type | LED (Direct) |
| Resolution | 1,920 x 1,080 (FHD) |
| Screen Size | 15.6" |
| Brightness (Set, Typ, cd/m²) | 250 |

Video

Video spec

| | |
| --- | --- |
| XD Engine | • |
| Aspect Ratio | • 6 modes (16:9, Original, Full Wide, 4:3,Vertical Zoom, All-Direction Zoom) |

Audio

Audio spec

| | |
| --- | --- |
| Audio Output | 1W + 1W |
| Speaker System | 2.0 ch |
| Sound Mode | • 7 modes (Standard, Cinema, Clear Voice III, Sports, Music, Game) |
| Clear Voice | • (Clear Voice III) |

Broadcasting System

Broadcasting System spec

| | |
| --- | --- |
| Analog | • (PAL/SECAM) |
| Digital | • |

Hospitality Solution

Hospitality Solution spec

| | |
| --- | --- |
| Solution Type | Pro:Centric (Smart, V, Direct) |
| Data Streaming (IP & RF) | • |
| RF | • (1 Tuner) |
| HCAP (GEM/FLASH/HTML)<br>※ Service Carousel (TLL/XML) | • |
| Pro:Centric Application (version) | • |
| DRM | Pro:Idiom |

Feature

Feature spec

| | |
| --- | --- |
| Hospitality | Hotel Mode / PDM / Installer Menu, Lock mode (Limited), Welcome Screen, Insert Image, One Channel Map, Instant ON, Full Touch Screen (P-Cap), Auto Off / Sleep Timer, Smart Energy Saving, Motion Eye Care, Healthcare Headphone Mode, Protection Cover (Glass), Plastic housing with Antibacterial Properties |

Jack Interface

Jack Interface spec

| | |
| --- | --- |
| Set Side | CI Slot |
| Set Rear | RF In (2), HDMI/HDCP Input, USB, RS-232C(phone), Headphone Out, RJ45 (Enthernet), Debug (Phone Jack Type), Adapter Jack |

Dimension (Unit: mm)

Dimension (Unit: mm) spec

| | |
| --- | --- |
| Vesa | 75 x 75 |
| W x H x D / weight (with stand) | - |
| W x H x D / weight (w/o stand) | 391.4 x 278.6 x 46.1 / 2.7 kg |
| W x H x D / weight (Packing) | 470 x 356 x 201 / 3.6 kg (without stand) |

Power (Unit : Watts)

Power (Unit : Watts) spec

| | |
| --- | --- |
| Voltage, Hz | 100 ~ 240V, 50/60Hz |
| Typical | TBD |
| Stand-by | 0.3W ↓ |

General

General spec

| | |
| --- | --- |
| Region | Europe |
Recently Viewed