Prev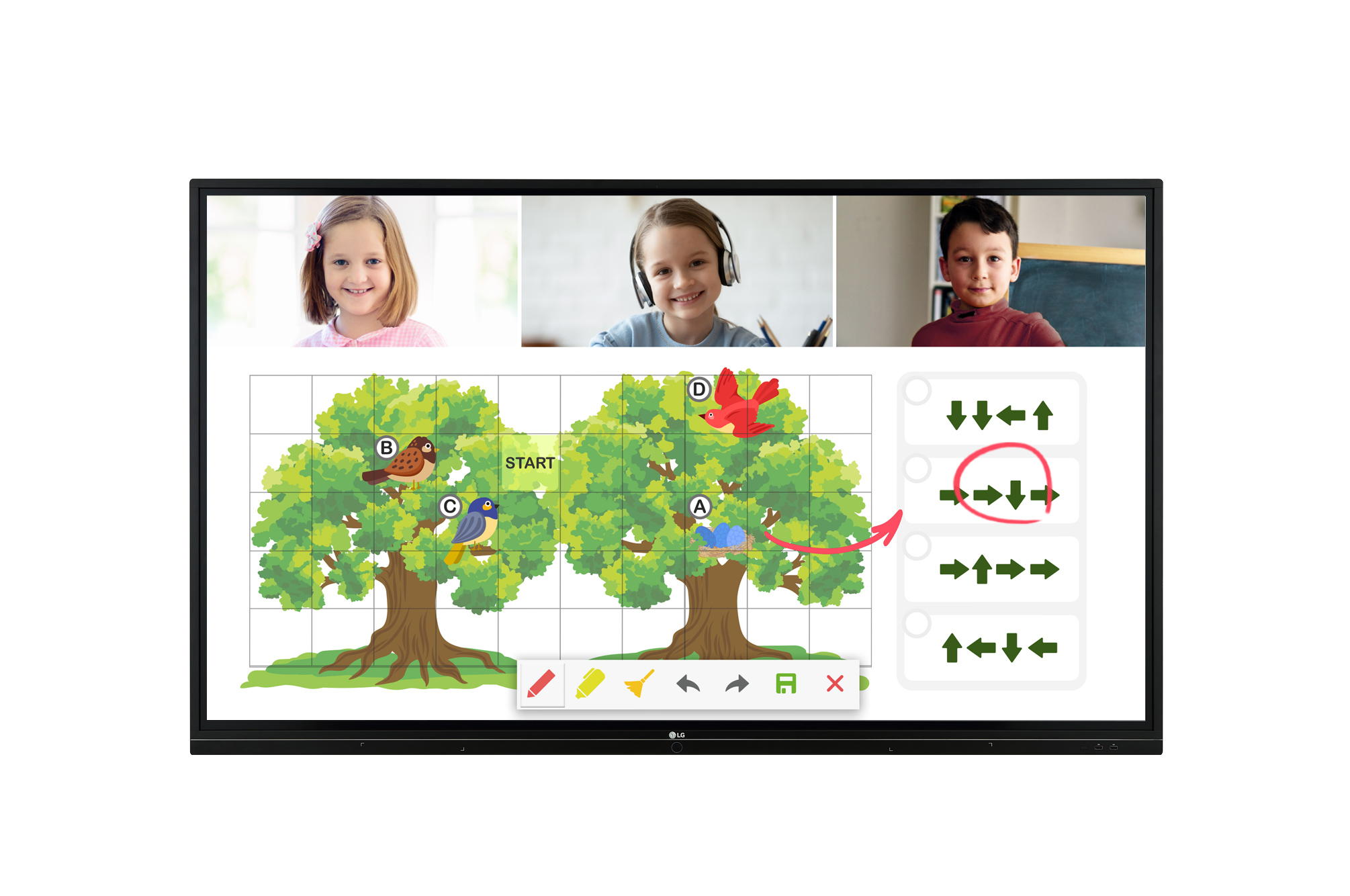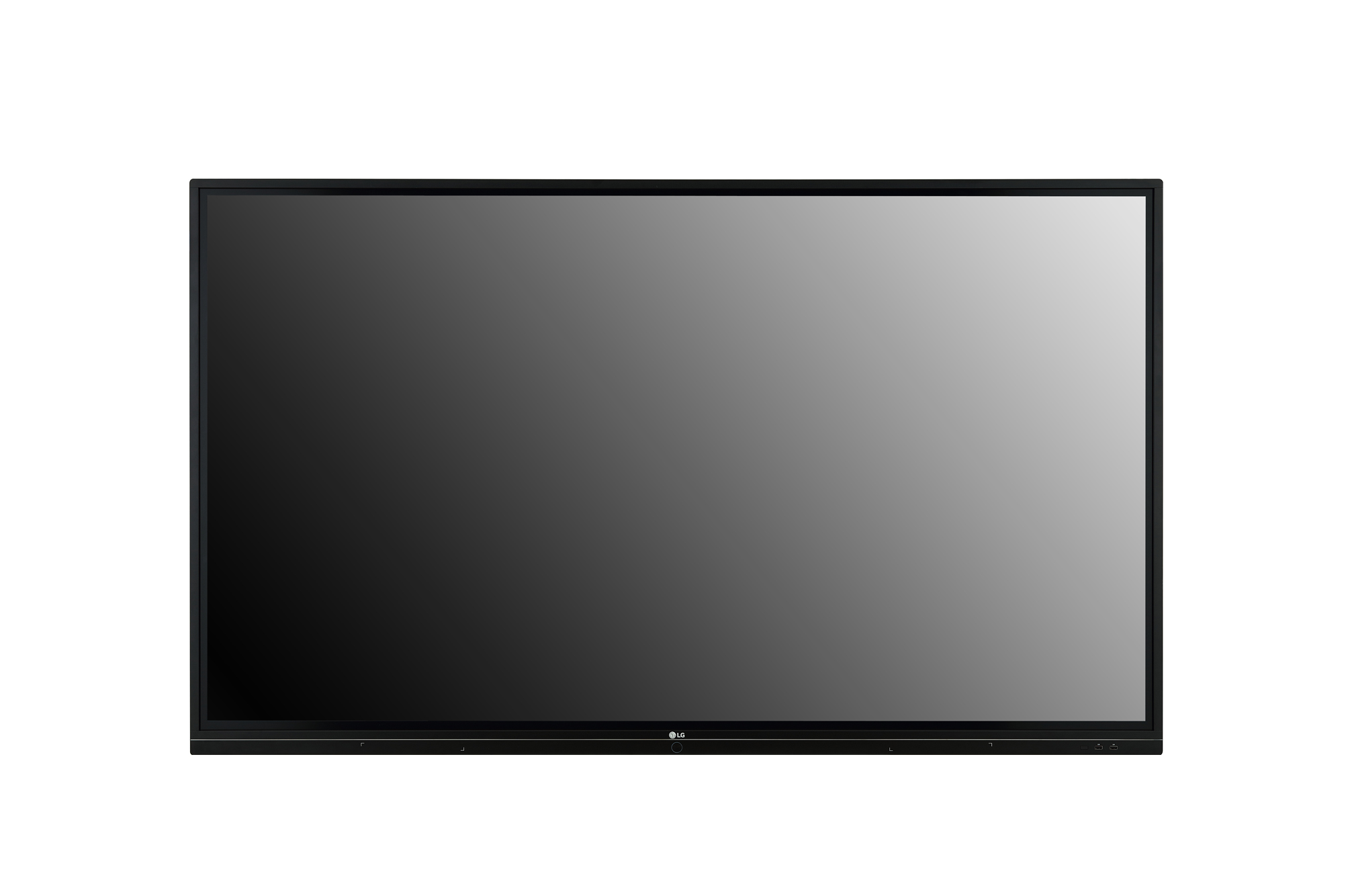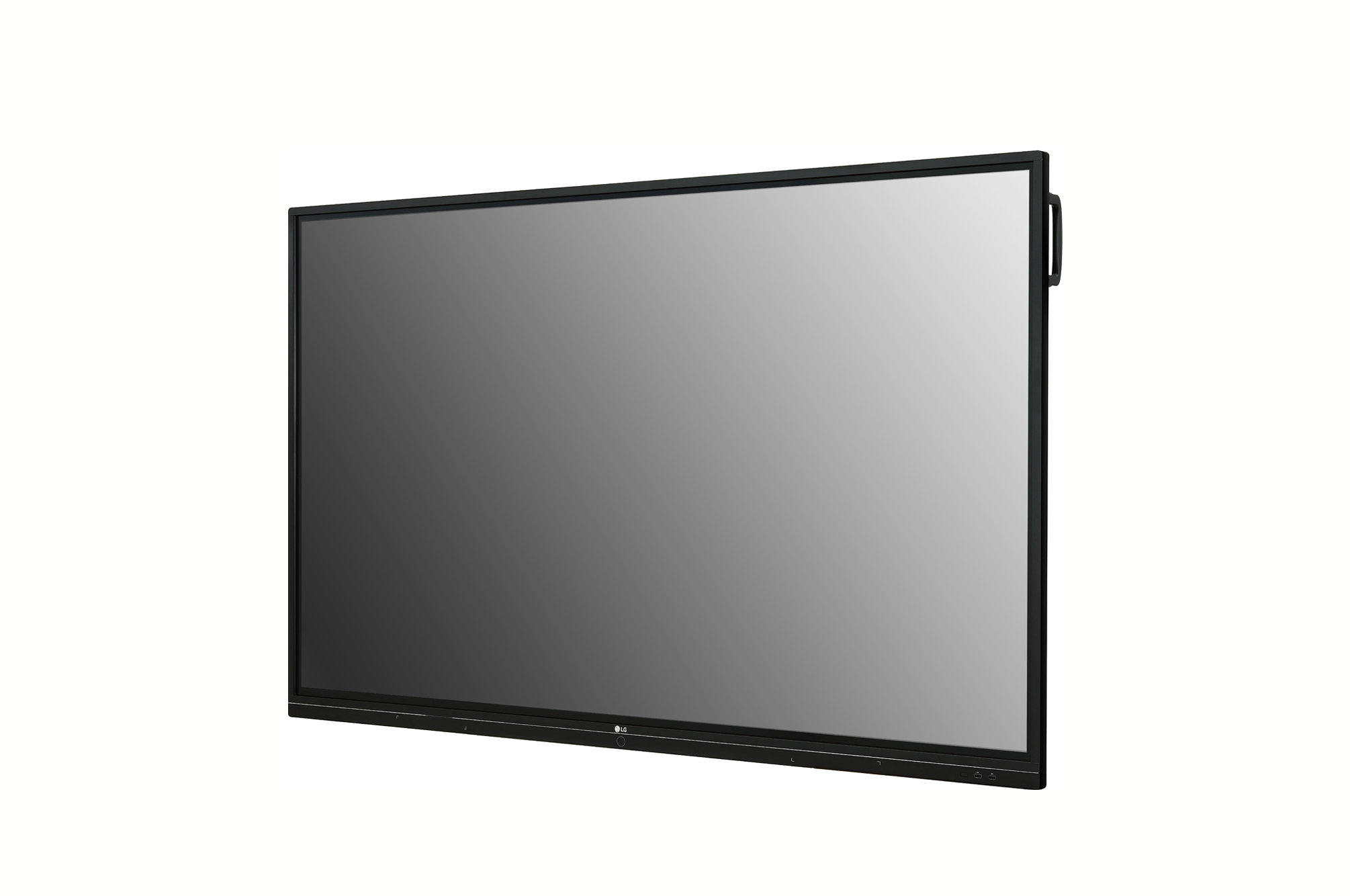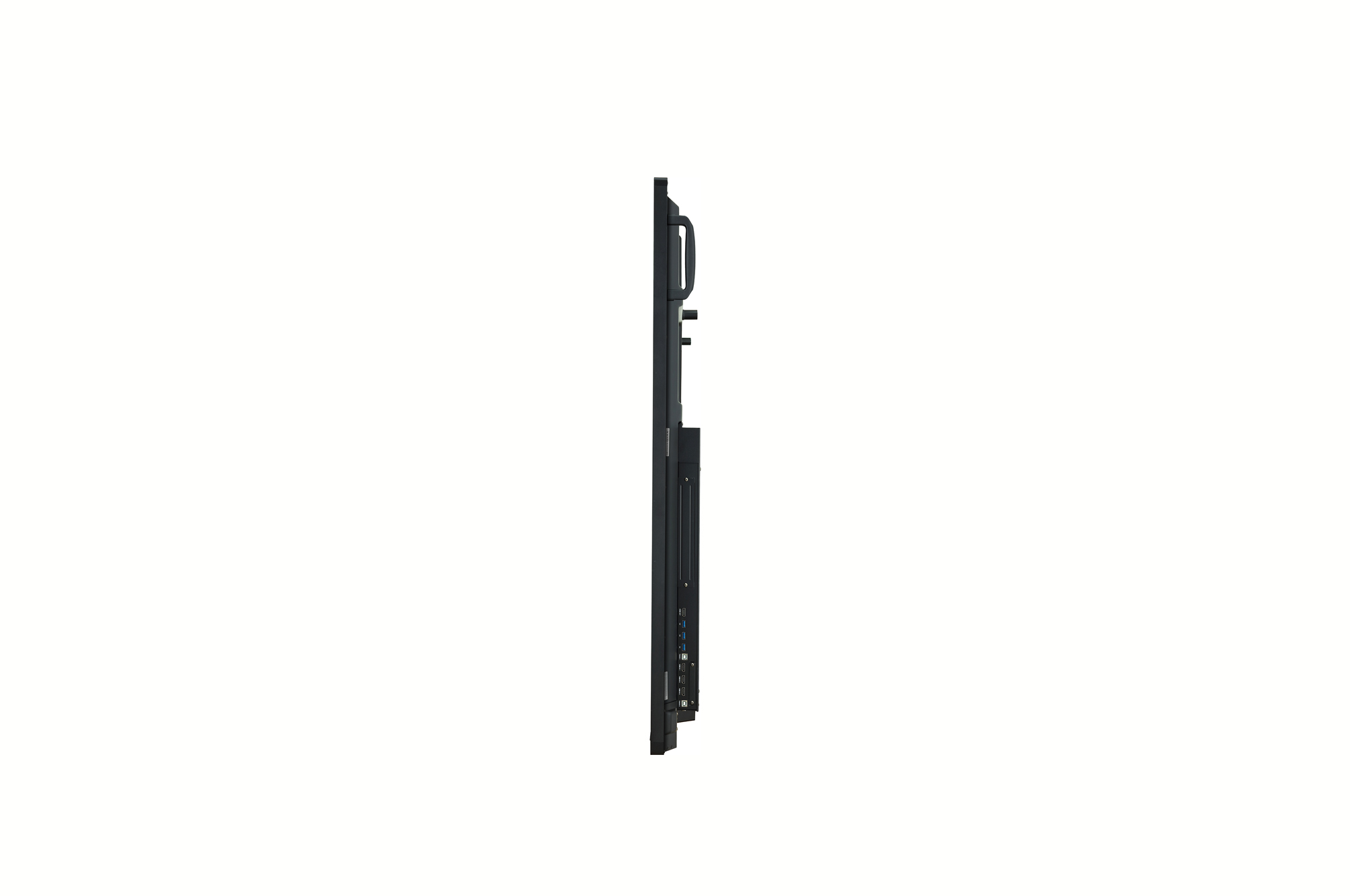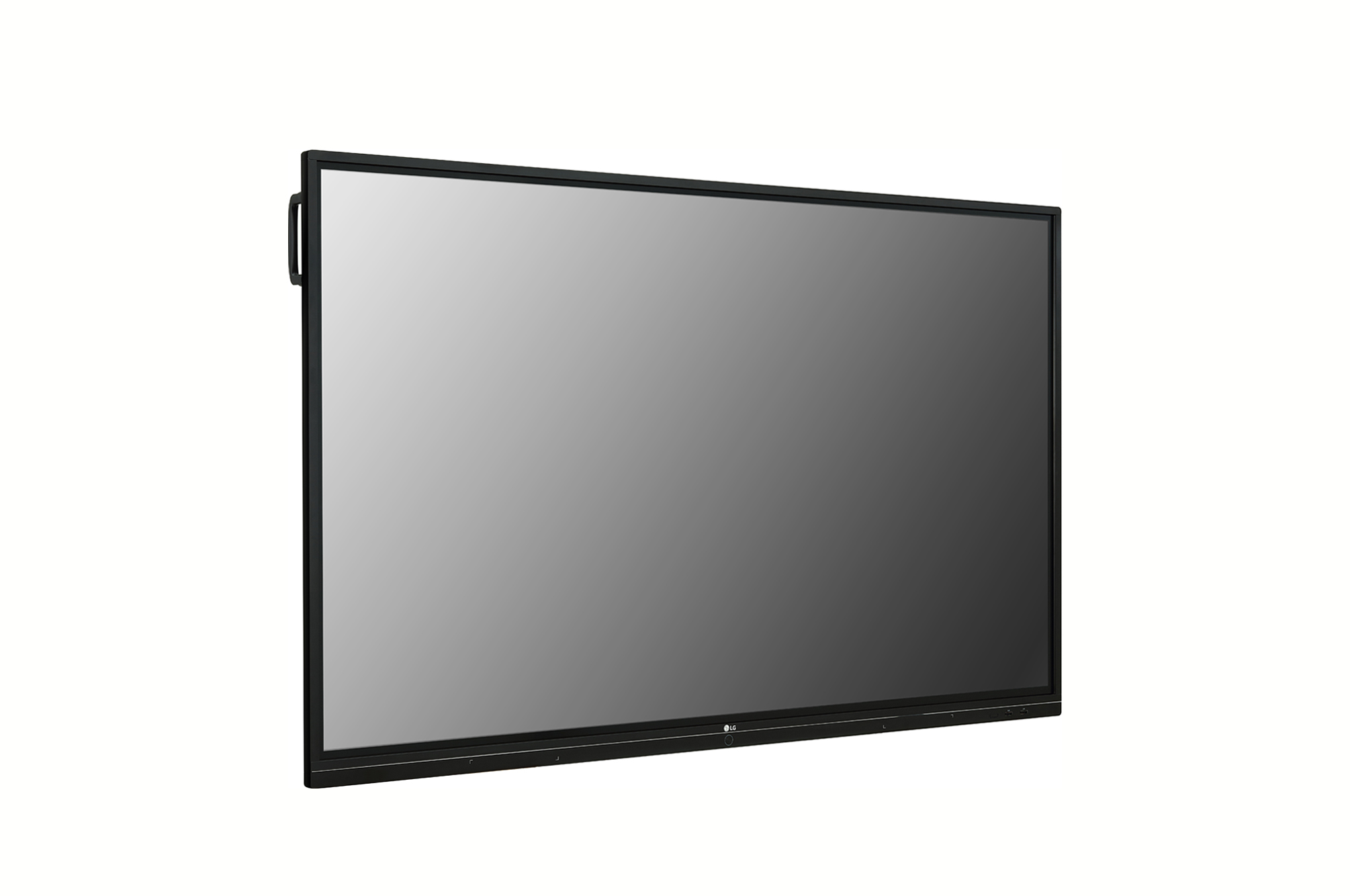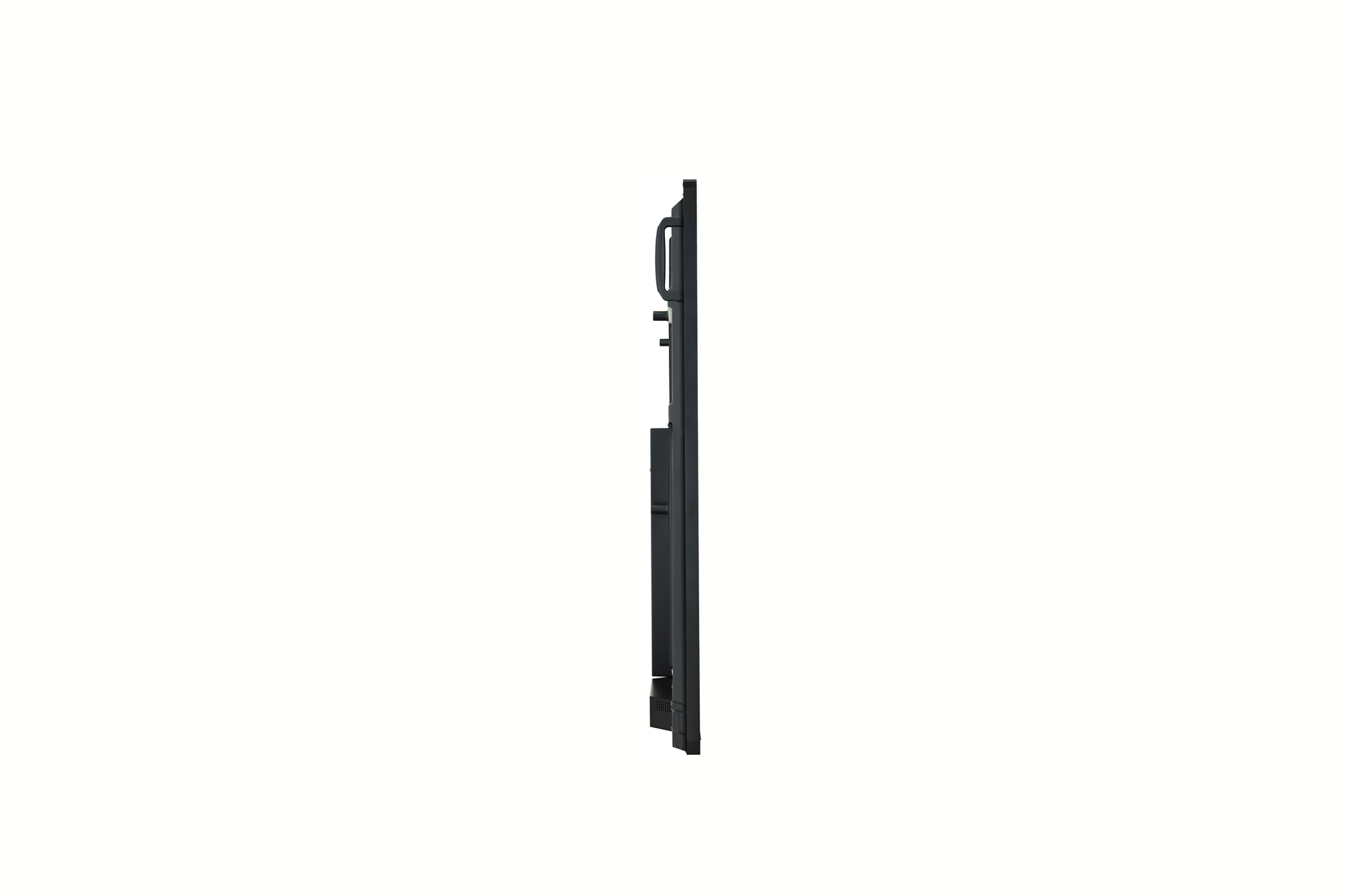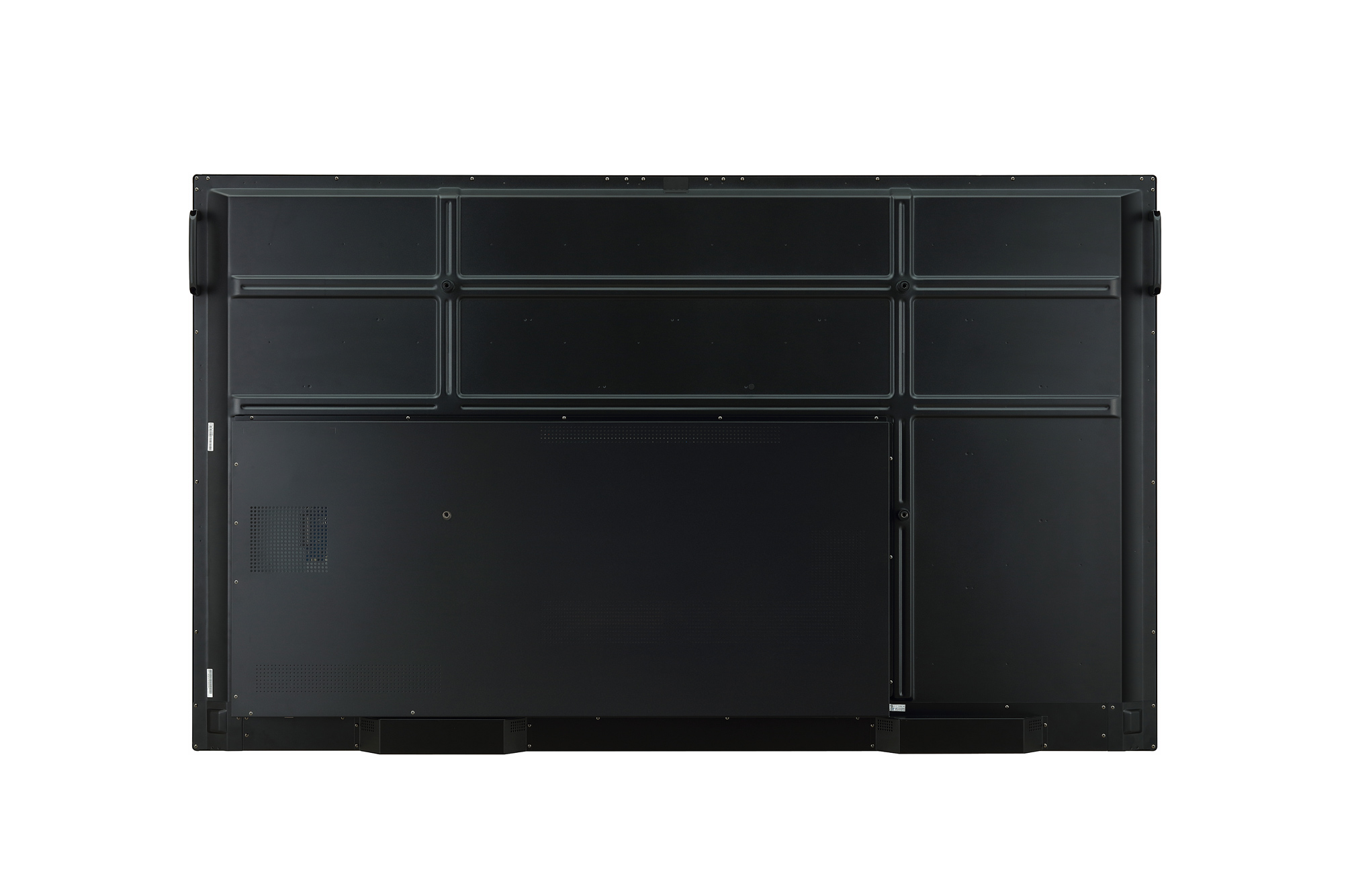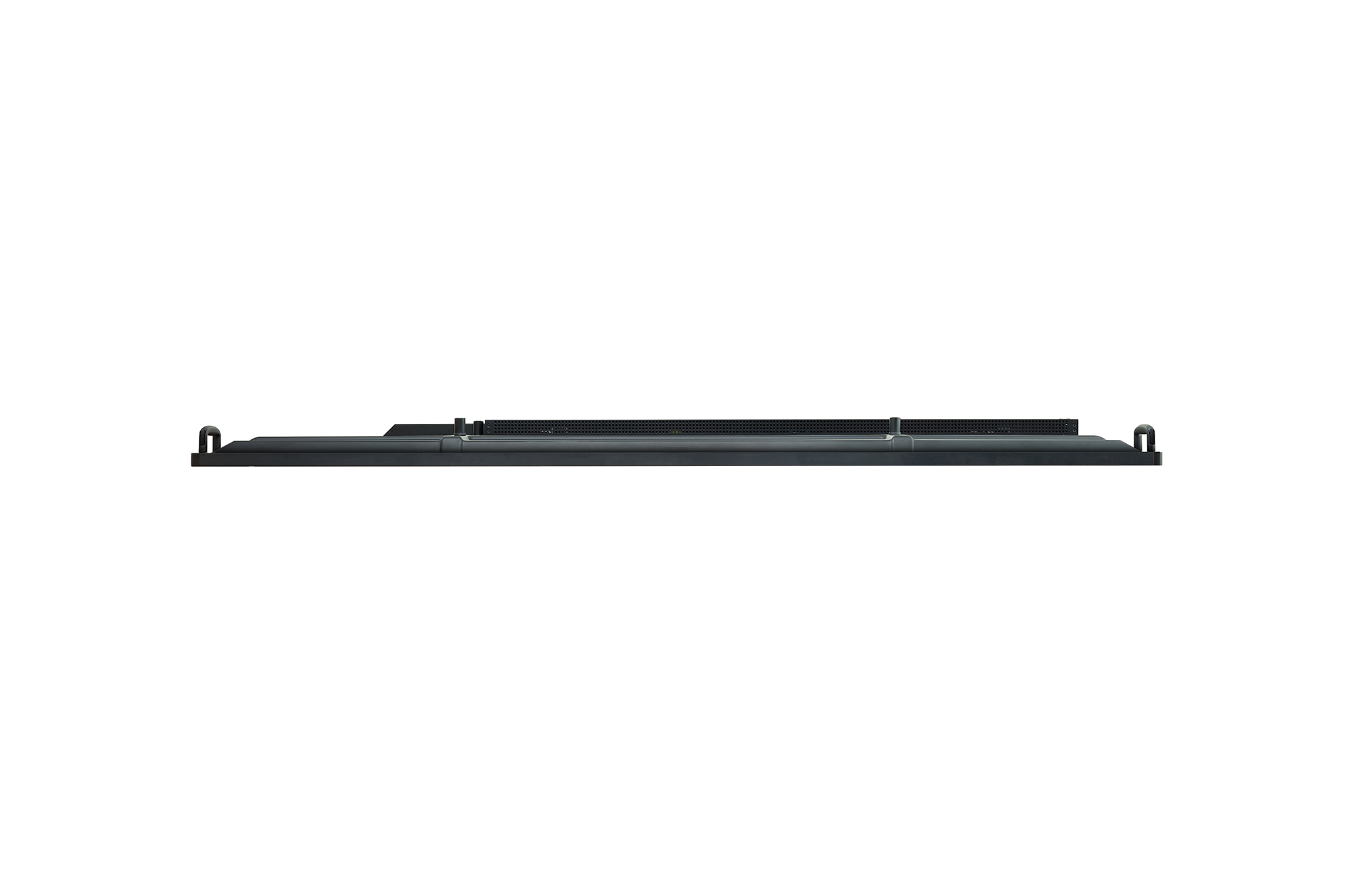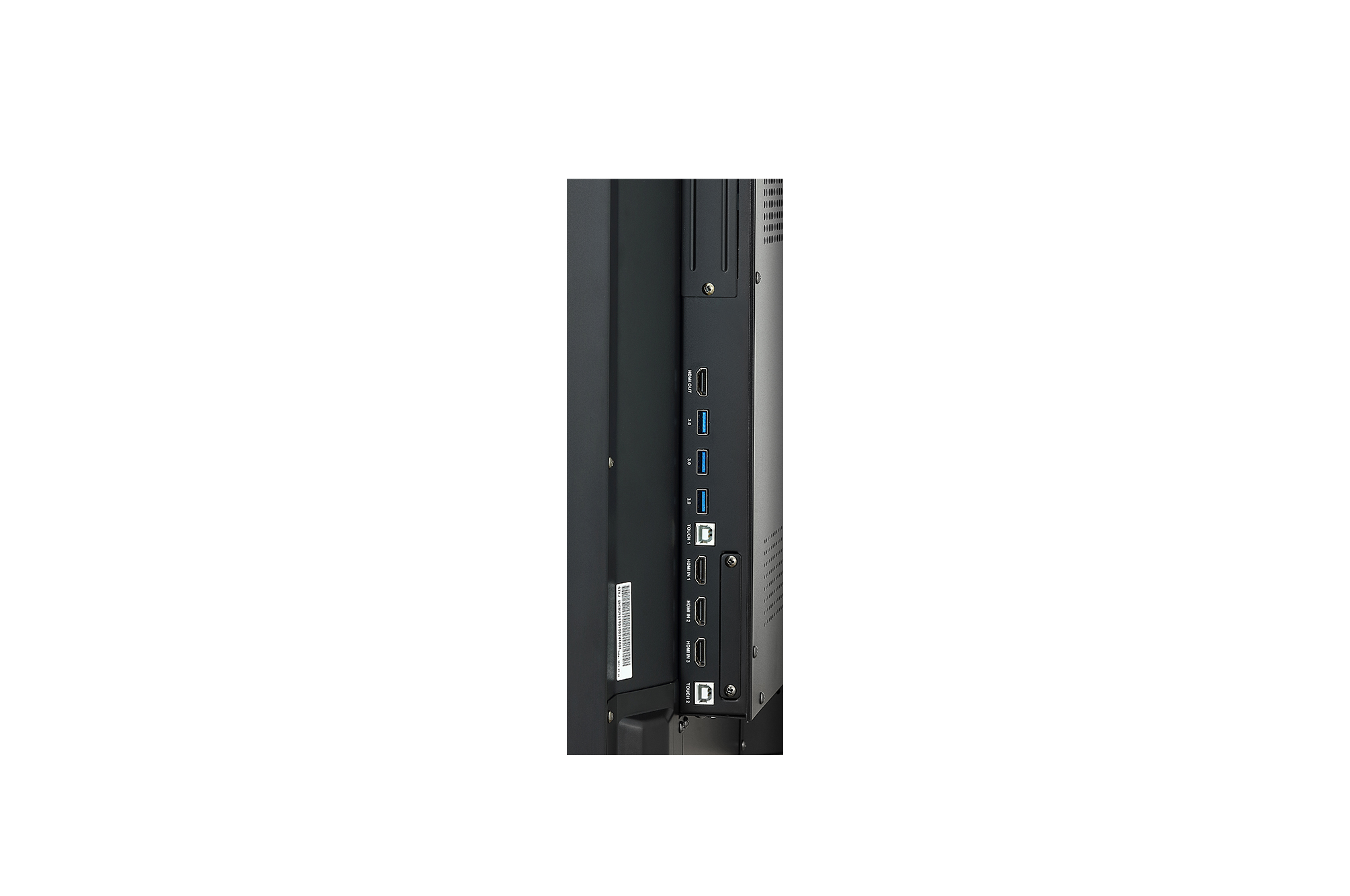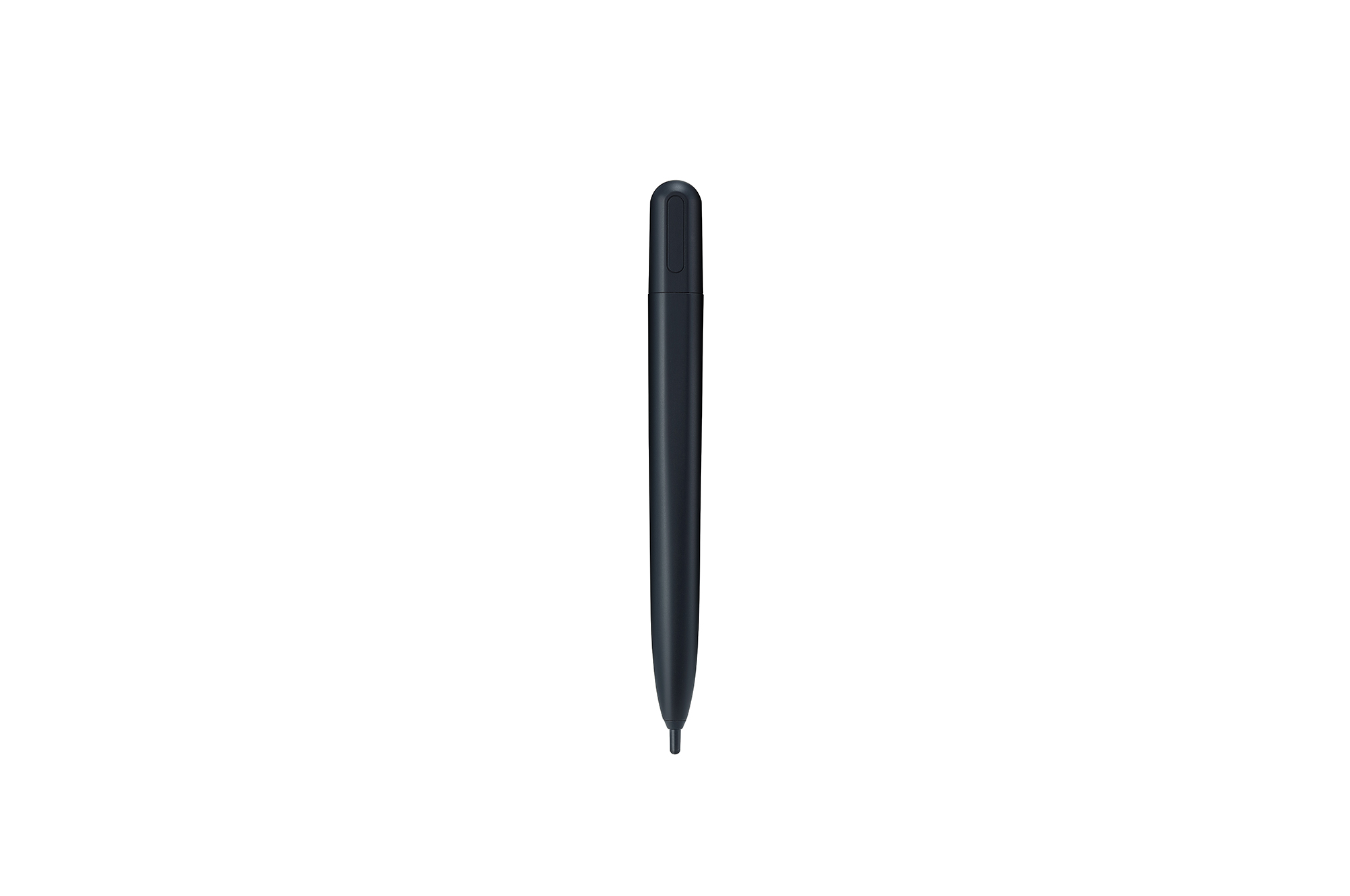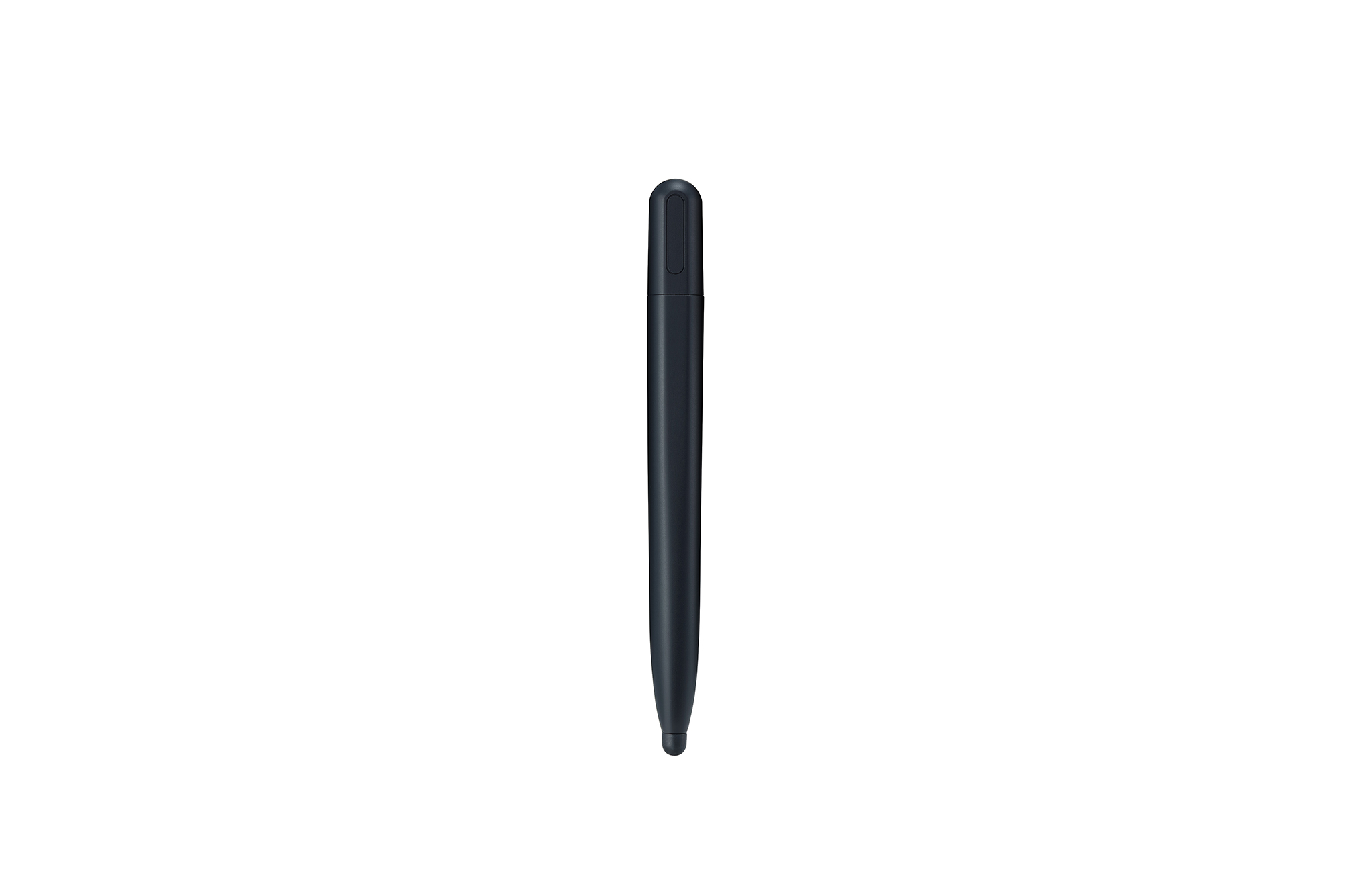 55TR3BG-BX
LG CreateBoard
Global
Share
Key Feature
Brightness : 311 nit (w/o Glass, Typ.)
Touch Type : IR
Multi Touch Point : Max. 20 Points
Interface : HDMI (3), HDCP2.2/1.4, RGB, Audio In, RS232C In, RJ45(LAN), USB3.0 Type A (3), USB2.0 Type A (3), HDMI Out (1), Audio Out / Optical Output, Touch USB (2)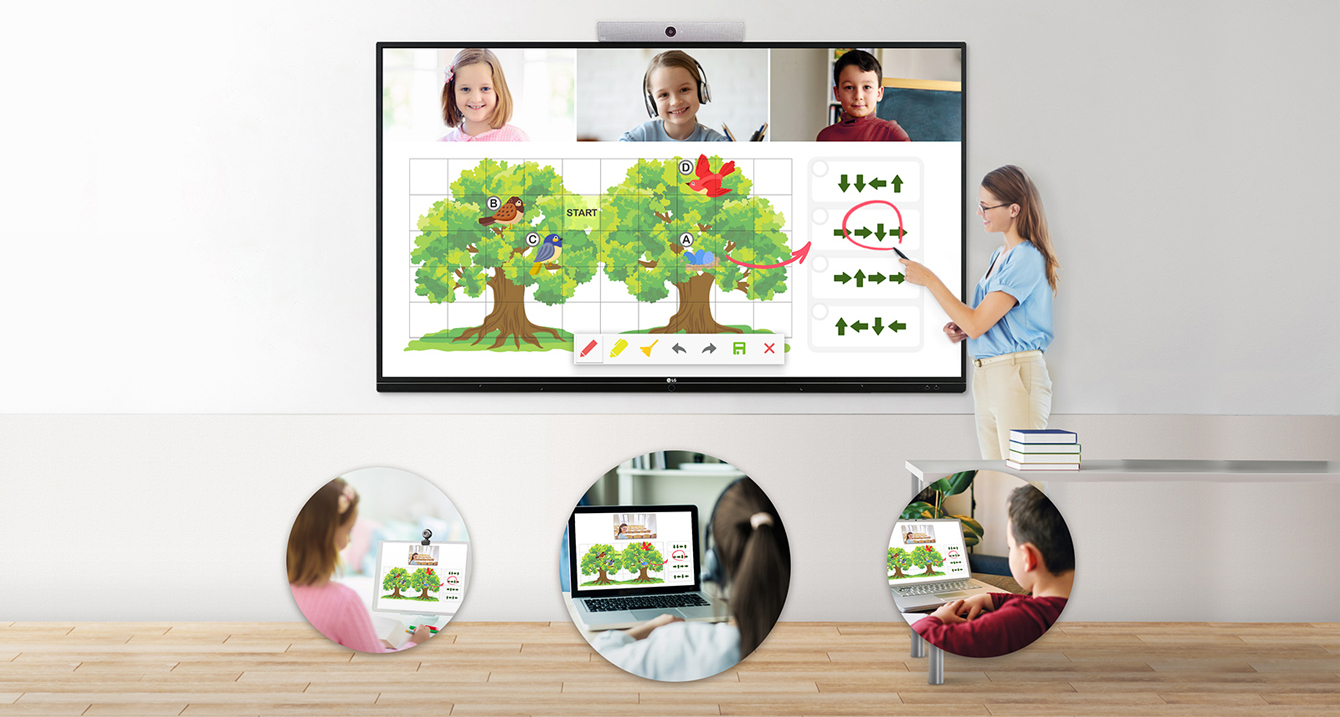 True Interactivity for Bringing People Together
* All images are intended to help you understand, and there may be some differences in practical use.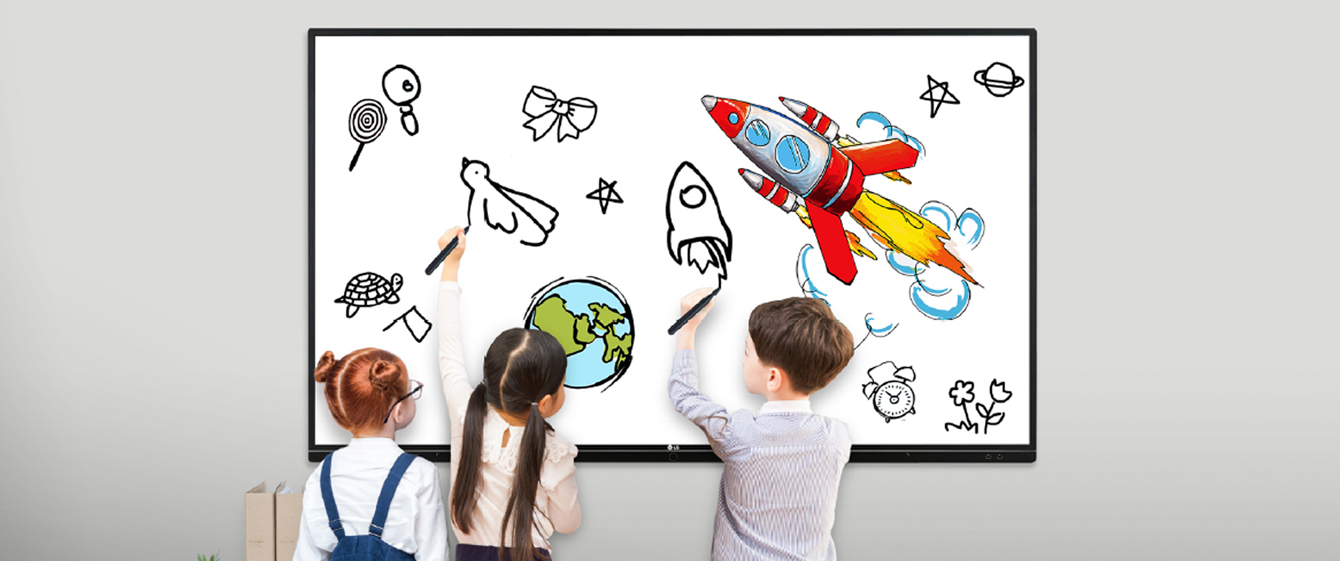 GENUINE TOUCH & WRITING EXPERIENCE
Multi Touch & Writing
The TR3BG series can simultaneously use up to 20 points of multi touch. This function offers a lifelike board writing experience and makes collaboration much easier.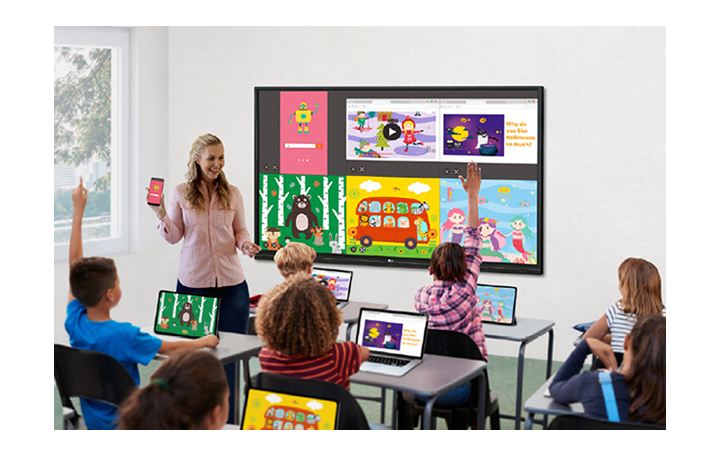 EASY CONNECTION & SHARING
ScreenShare Pro Upgrade
With the newly upgraded ScreenShare Pro, which enables to show a maximum of six shared screens or a file on a screen in real-time, it has enhanced usability by allowing users to share Chromecast mirroring on the same network without any application.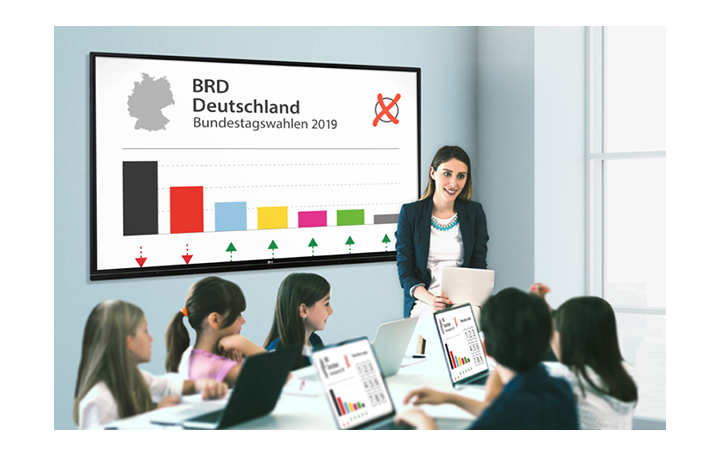 EASY CONNECTION & SHARING
Air Class
Air Class supports connecting up to 30 students and offers interactive meetings for all mobile devices on the same network, providing a variety of tools such as voting, answering, and sharing project texts.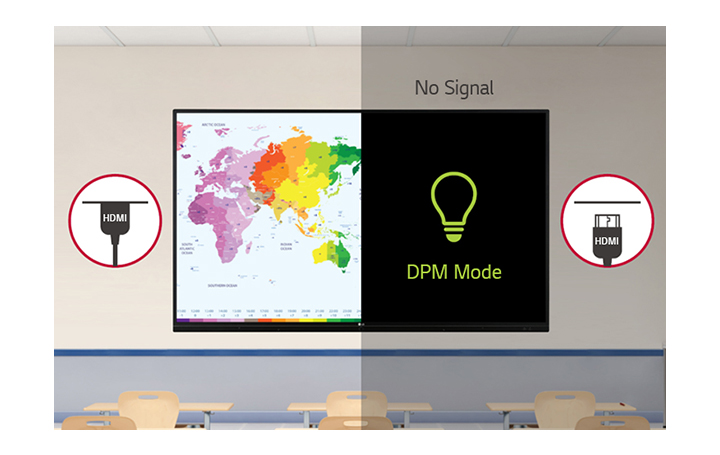 USER FRIENDLY EXPERIENCE
DPM (Display Power Management)
By activating DPM function, the display can be set to be on only when there is an input signal, which enables more efficient power management.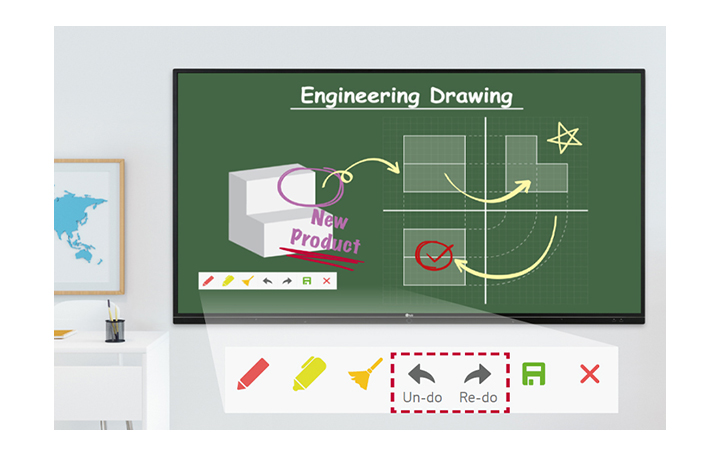 USER FRIENDLY EXPERIENCE
Annotation Upgrade
At annotation tool mode, 'Un-do' and 'Re-do' functions provide enhanced user experience. (Annotation tool can be used on any source.)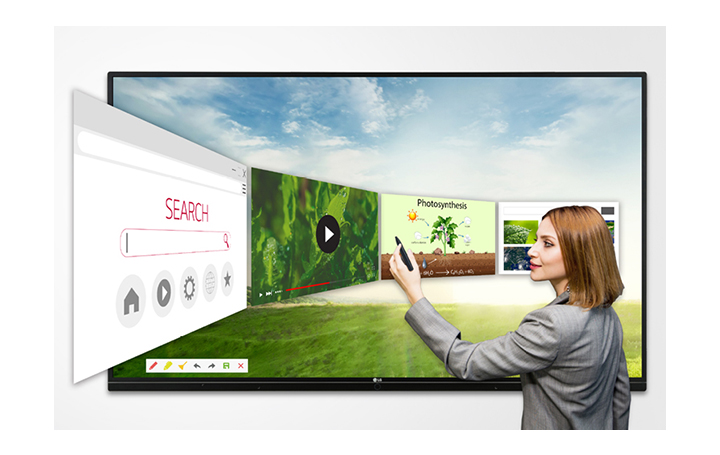 USER FRIENDLY EXPERIENCE
Web Browser
The TR3BG series supports the web browser in the Android OS, so you can search the web easily and quickly, without connecting to an external desktop.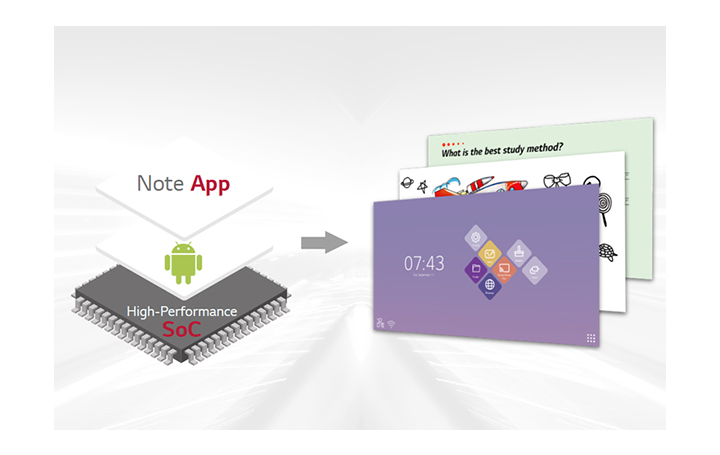 USER FRIENDLY EXPERIENCE
All-in One
The TR3BG series integrates both Android OS and Free apps into a high performance SoC, without a PC.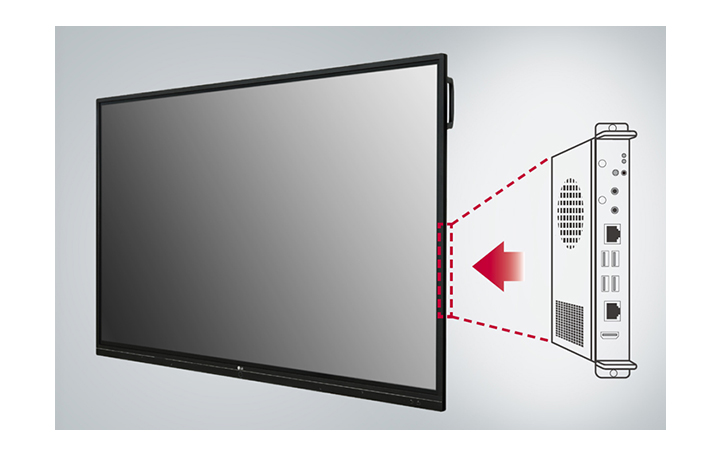 SECURITY & COMPATIBILITY
Built-in OPS Slot
The TR3BG series supports OPS slots, allowing you to easily and conveniently mount OPS desktop at the back of the digital board without the hassle of connecting to an external desktop, offering you more expanded functions.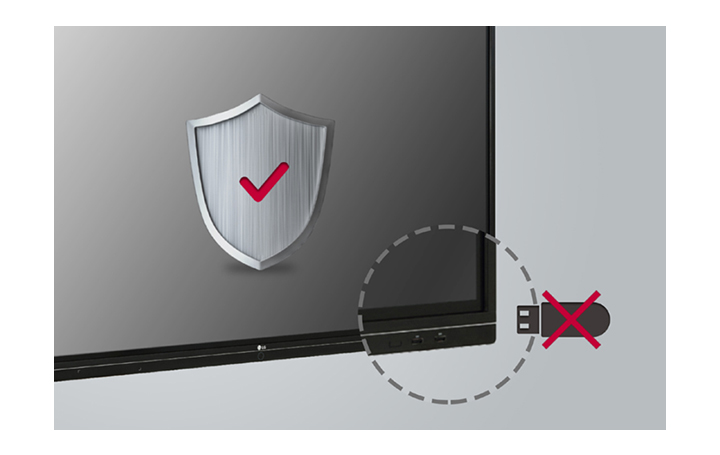 SECURITY & COMPATIBILITY
USB Block
The USB Block Mode that helps secure and prevent data from being copied into unauthorized devices in advance, which is essential for being used in space where security is critical.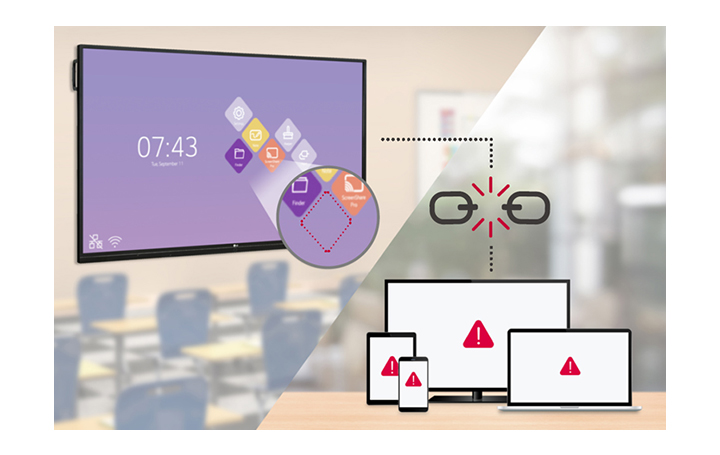 SECURITY & COMPATIBILITY
Secure Mode
Secure Mode blocks unauthorized contents to be shown via sharing screen function in various devices. The preloaded applications related to share screens will be hidden from menu. Secured mode disables screen mirroring options for SSP (Screen Share Pro). It helps prevent unauthorized access to your IDB.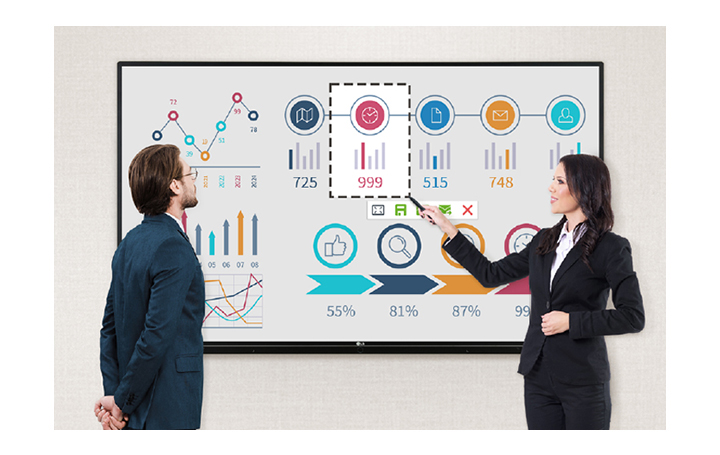 USER CONVENIENCE
Partial Capture
Users can select the desired area of the screen to crop the image and store that in internal memory. Also, TR3BG allows that send cropped images directly to email or note apps.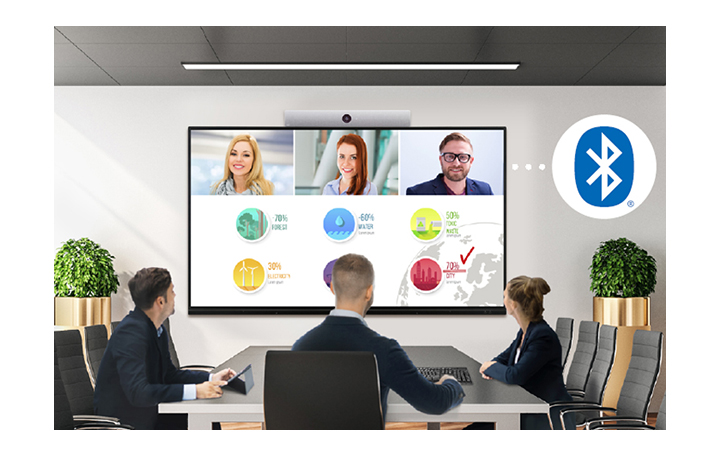 USER CONVENIENCE
Bluetooth Connectivity
TR3BG supports Bluetooth to connect wirelessly to various devices such as speaker, mouse, keyboard, etc. This is optimized for building a hybrid environment so that online and offline meeting and class can proceed without problems.
USER CONVENIENCE
PIP Support
PIP function enables IDB to display multiple kinds of content while the android content remains in view. So it is possible to see and work on multiple tasks with additional input.

* PIP function is provided in app form.
* It can only be changed to the specified size.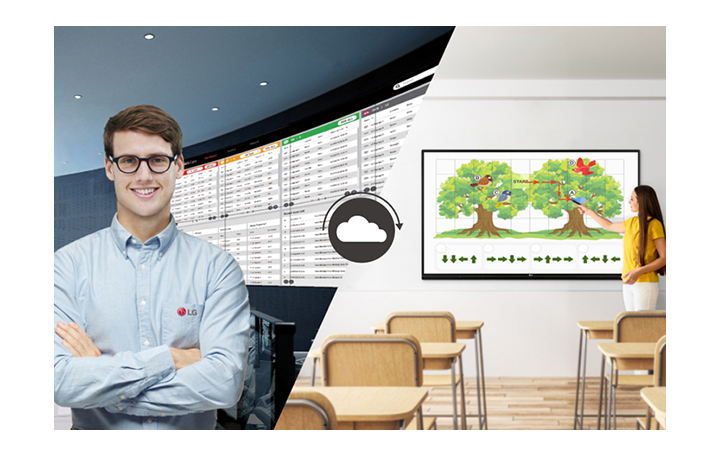 USER CONVENIENCE
Real-time ConnectedCare Service
Maintenance is easy and fast with the optional ConnectedCare* service, a cloud service solution provided by LG. It remotely manages the status of displays in client workplaces for fault diagnosis and remote-control services, ensuring the stable operation of clients' businesses.

* The availability of the "ConnectedCare" service differs by region, so please contact the LG sales representative in your region for more details.
Tech Spec
Panel

Panel spec
Screen Size
55"
Panel Technology
IPS
Back Light Type
Direct
Aspect Ratio
16 : 9
Native Resolution
3,840 x 2,160 (UHD)
Refresh Rate
60Hz
Brightness
w/o Glass : 411 nit (Max.), 311 nit (Typ.) 
w/ Glass : 380 nit (Max.), 280 nit (Typ.)
Contrast Ratio
1,200:1
Color gamut
NTSC 68%
Viewing Angle (H x V)
178 x 178
Color Depth
10bit, 1.07Billion colors
Response Time
8ms (G to G)
Surface Treatment (Haze)
Anti Glare, 7H (Mohs)
Life Time (Min.)
30,000 Hrs
Operation Hours (Hours / Days)
16 / 7
Portrait / Landscape
No / Yes

Mechanical Specification

Mechanical Specification spec

| | |
| --- | --- |
| Bezel Color | Black |
| Bezel Width(Off Bezel) | 18.9 / 18.9 / 18.9 / 45.7 mm |
| Weight (Head) | 27 Kg |
| Packed Weight | 45.7 Kg |
| Monitor Dimensions (W × H × D) | 1,271 x 774 x 84 mm |
| Carton Dimensions (W × H × D) | 1,450 x 1,015 x 225 mm (Box outer size) |
| VESA™ Standard Mount Interface | 400 x 200 |

Key Feature (Hardware)

Key Feature (Hardware) spec

| | |
| --- | --- |
| Internal Memory | 16GB |
| Wi-Fi | Built-in (Slot type) |
| Local Key Operation | Yes |
| Power Indicator | Yes |

Key Feature (Software)

Key Feature (Software) spec

| | |
| --- | --- |
| webOS ver. | Android 8.0 |
| Screen Share | Yes (Screenshare pro) |

Environment Conditions

Environment Conditions spec

| | |
| --- | --- |
| Operation Temperature | 0 °C to 40 °C |
| Operation Humidity | 10 % to 80 % |

Power

Power spec

| | |
| --- | --- |
| Power Supply | AC 100-240V~, 50/60Hz |
| Power Type | Built-In Power |

Power Consumption

Power Consumption spec

| | |
| --- | --- |
| Typ. | 125 W |
| Max. | 259 W |
| DPM | 0.5 W ↓ |
| Power off | 0.5 W ↓ |
| BTU (British Thermal Unit) | 427 BTU/Hr (Typ.), 884 BTU/Hr (Max.) |

Standard (Certification)

Standard (Certification) spec

| | |
| --- | --- |
| Safety | CB / NRTL |
| EMC | FCC Class "A" / CE |
| ErP | Yes |

OPS Compatibility

OPS Compatibility spec

| | |
| --- | --- |
| OPS Type Compatible | Yes (Slot) |
| OPS Power Built In | Yes |

Connectivity

Connectivity spec

| | |
| --- | --- |
| Input | HDMI (3), HDCP2.2/1.4, RGB, Audio In, RS232C In, RJ45(LAN), USB3.0 Type A (3), USB2.0 Type A (3) |
| Output | HDMI Out (1), Audio Out / Optical Output, Touch USB (2) |

Language

Language spec

| | |
| --- | --- |
| OSD | English, Simplified Chineses, Catalan, Czech, Denmark, Arabic (Egypt), Finnish, French, German, Greek, Italian, Japanese, Korean, Netherlands (Dutch), Norwegian, Polski, Portugues (Europe), Portugues (Brazil) Romanian, Russian, Spanish, Swedish, Turkish, Ukrainian, Traditional Chinese, Hungarian |

Accessory

Accessory spec

| | |
| --- | --- |
| Basic | Power Cord 3m x 1, USB Cable (Type A-Type B) 5m x 1, HDMI Cable 3m x 1, Writing Pen (2pcs), User Manual, QSG, Carton Box, Remote Controller (include battery 2ea), Wifi module |

Touch

Touch spec
Available Object Size for Touch
Ø3 mm ↑
Reponse Time (Based on 'Paint' app on Windows 10 PC)
60ms ↓ (Android) / 100ms ↓ (Windows)
Accuracy
±1.5 mm
Interface
USB 2.0
Protection Glass Thickness
3T (Anti-Glare)
Protection Glass Transmission
87 %
Operating System Support
Windows 7/8/10/WindowsXP/Linux/Mac/Android
(WindowsXP/Linux/Mac Support one point touch)
Multi Touch Point
Max. 20 Points

Android System

Android System spec
SoC
Dual core A73 + Dual core A53
GPU
Dual Core Mail G51
Internal Memory
Storage : 16GB
RAM : 3GB
Wi-Fi
802.11a/b/g/n/ac
LAN
Gigabit LAN
Bluetooth
Bluetooth 4.0
Recently Viewed