Prev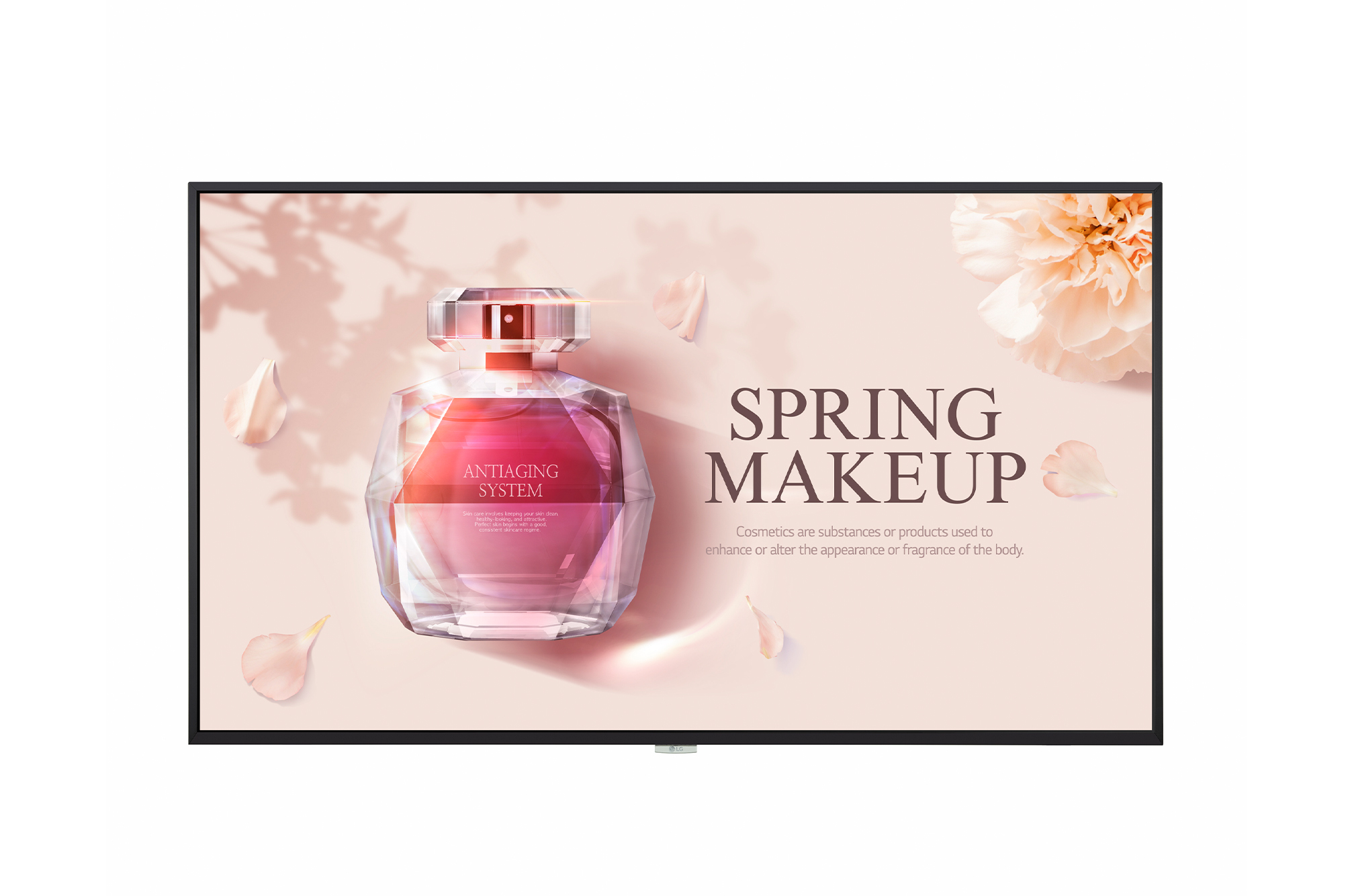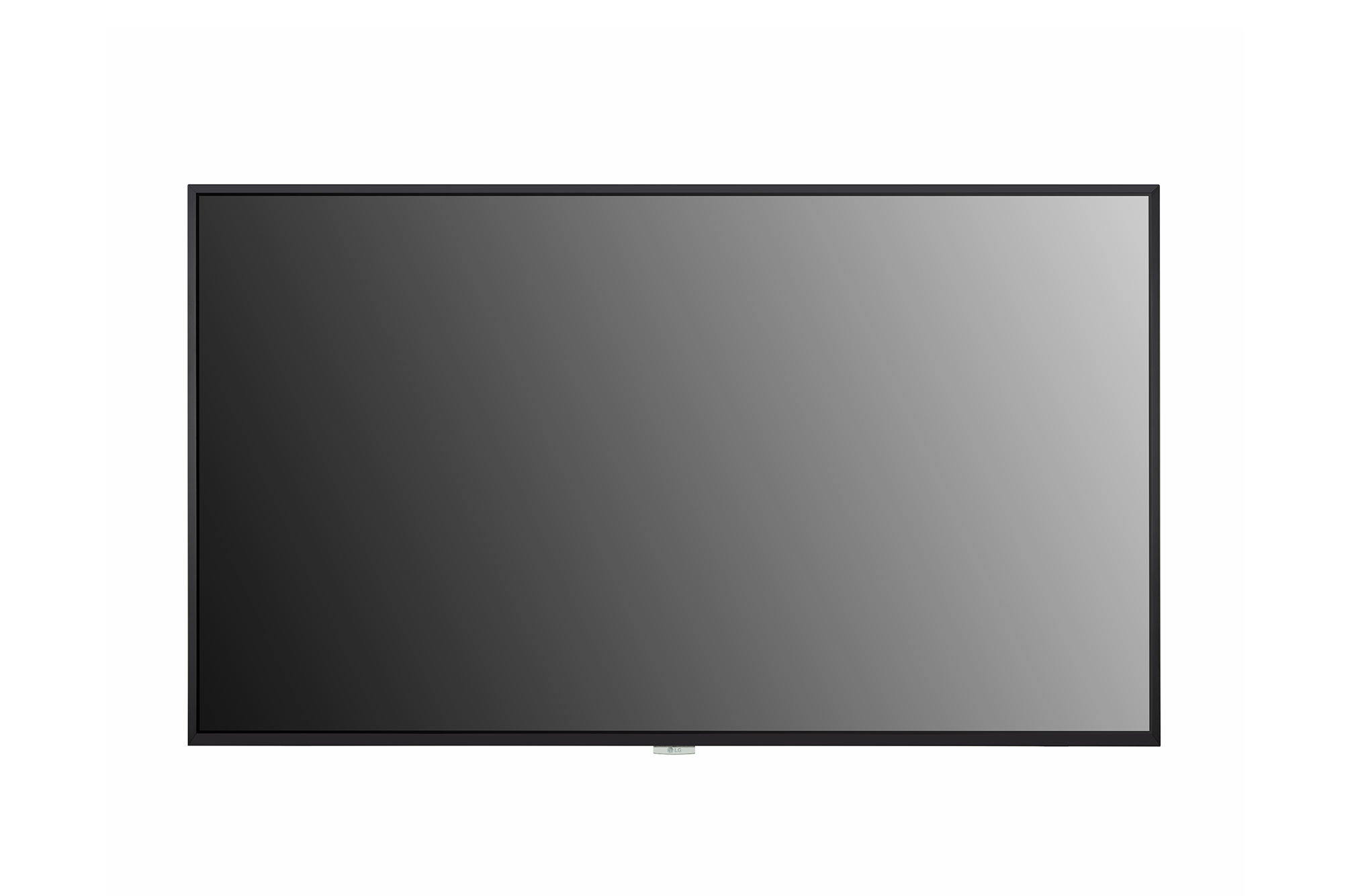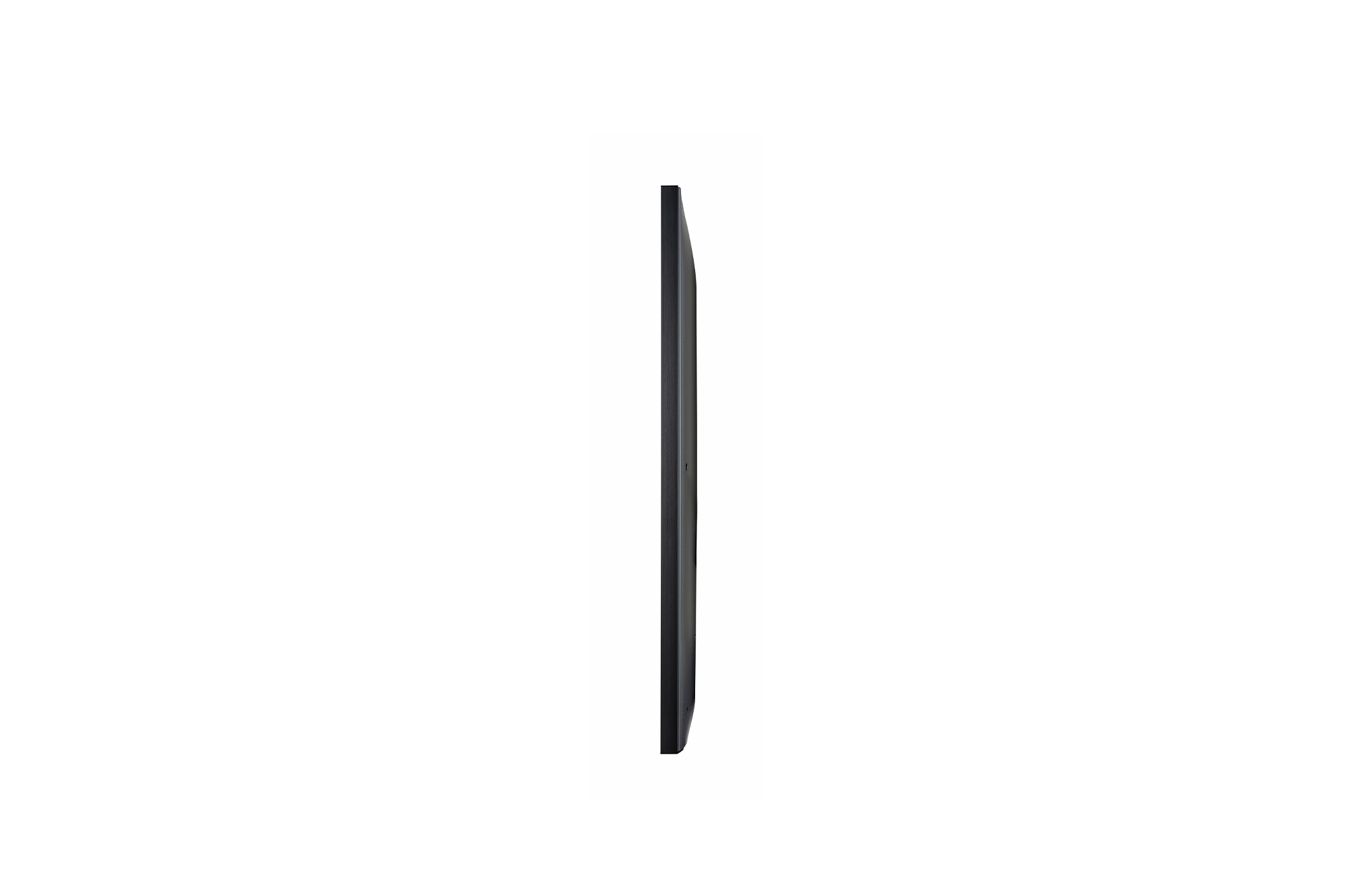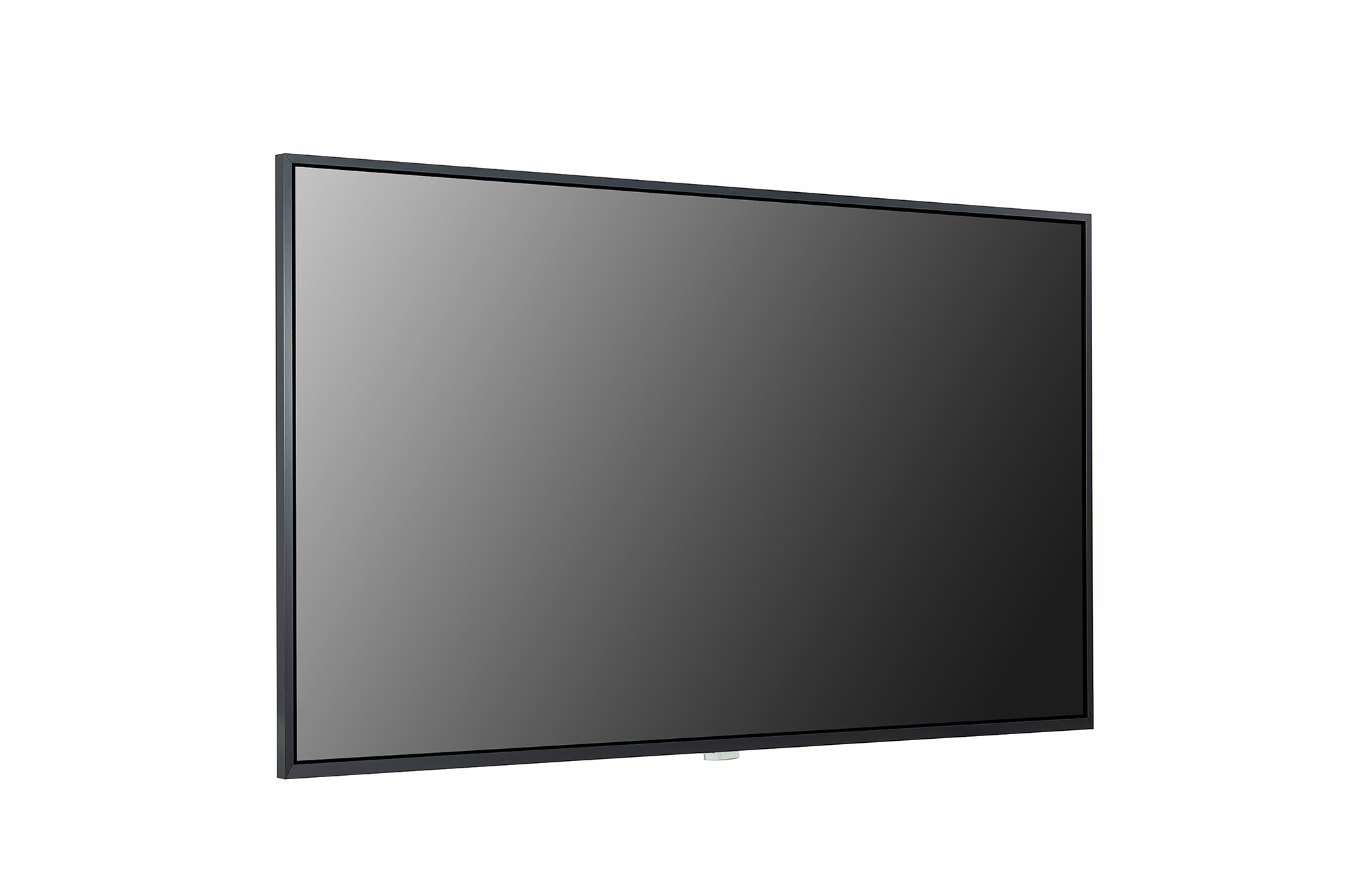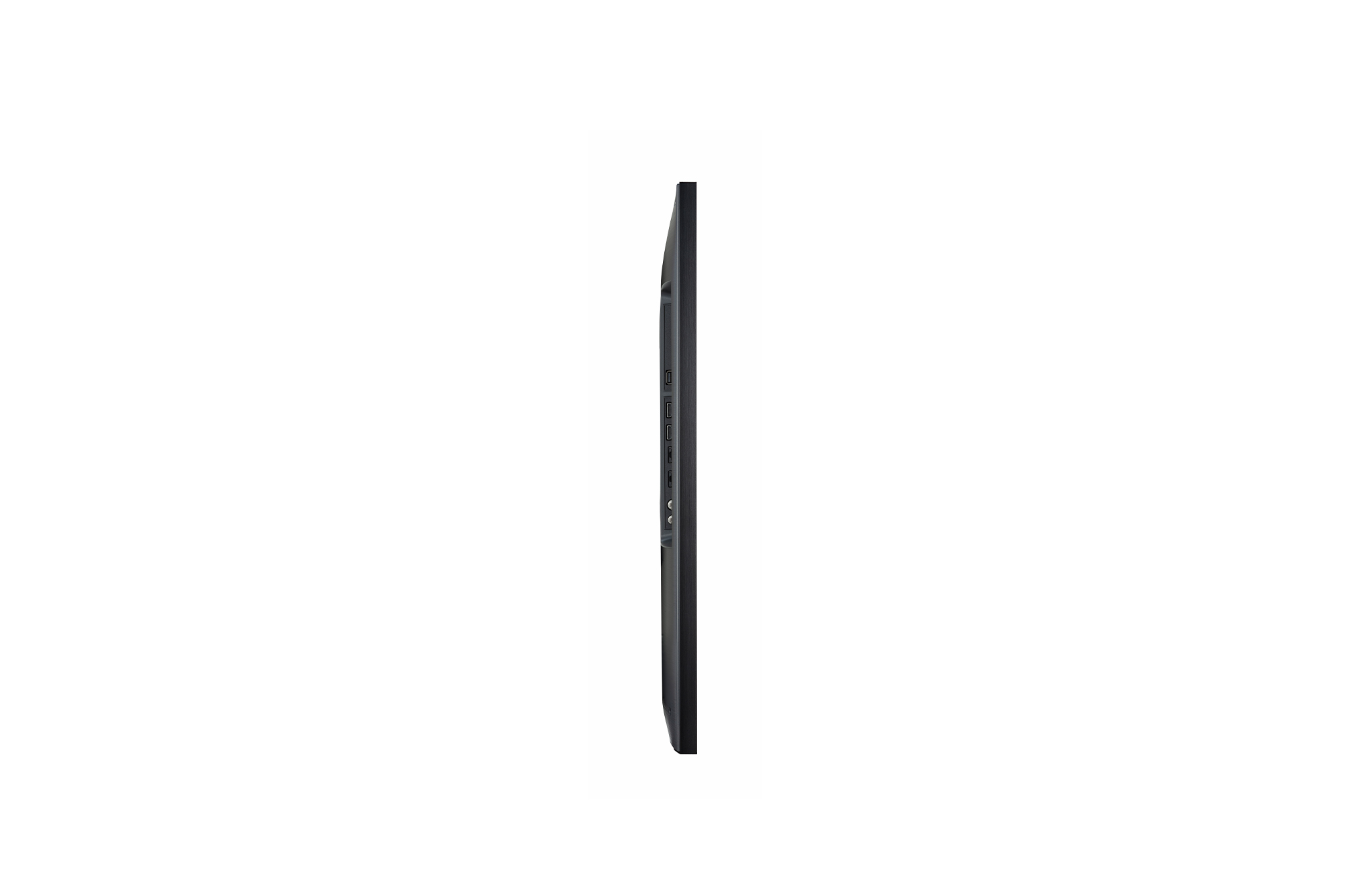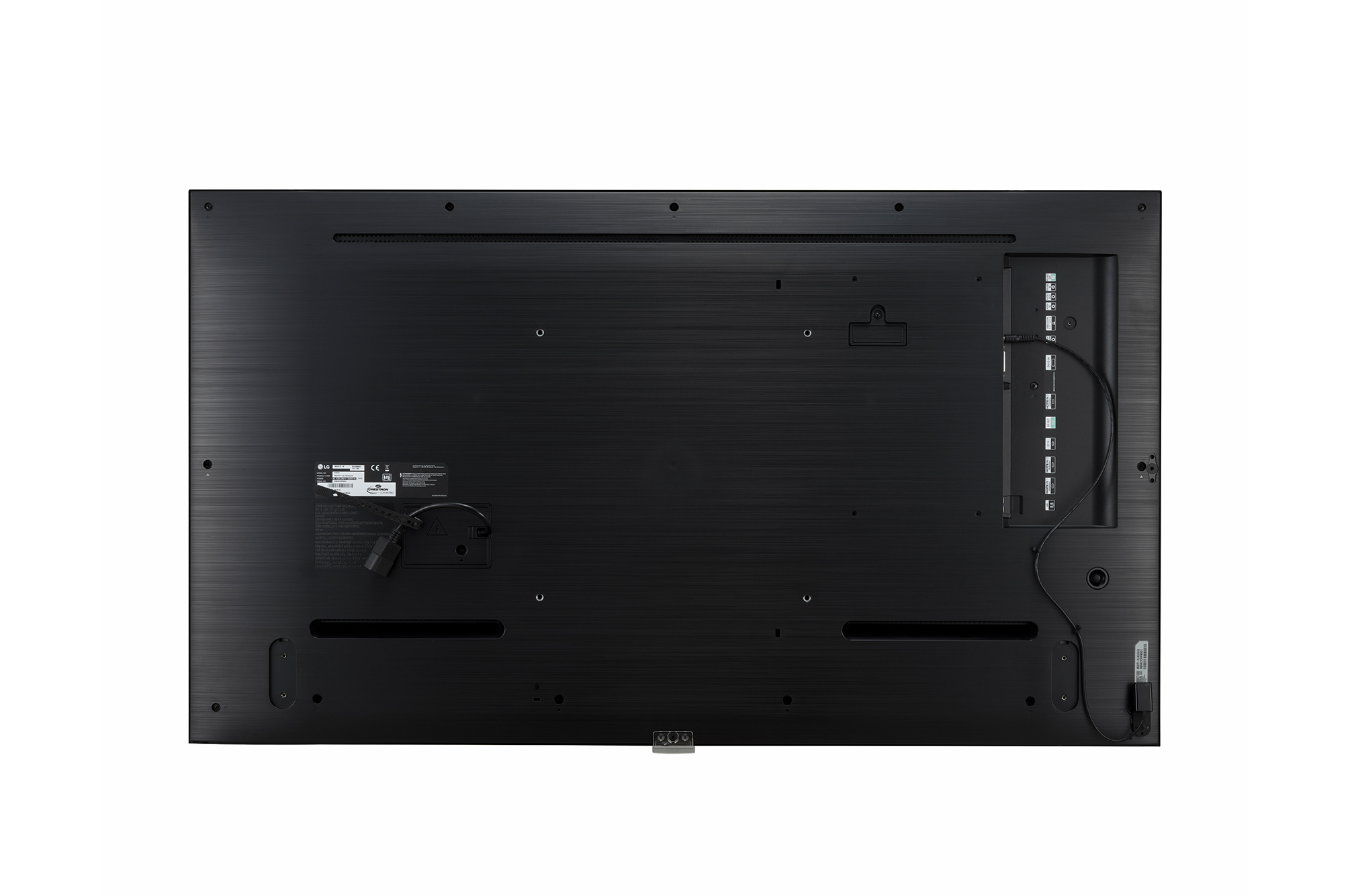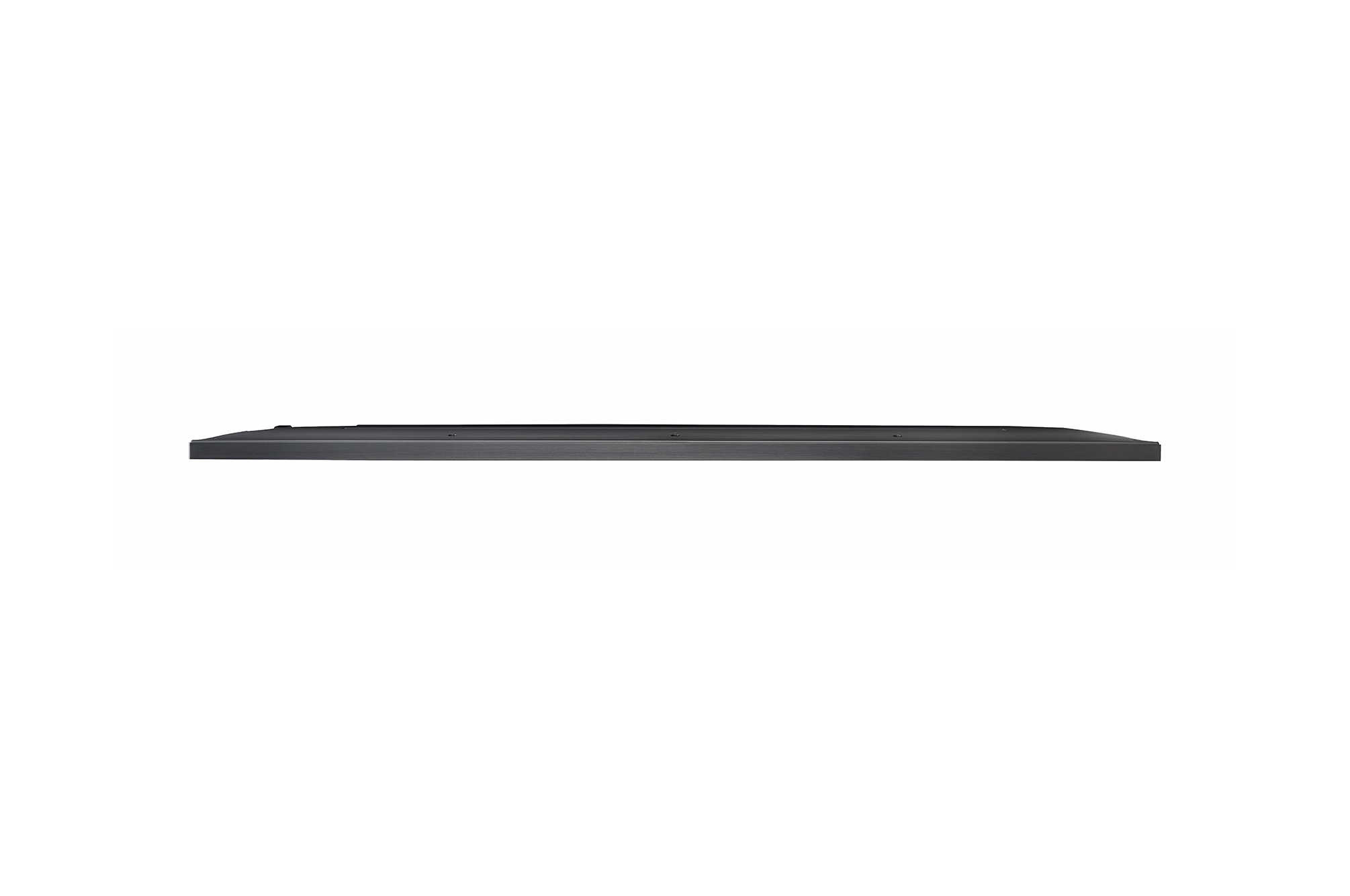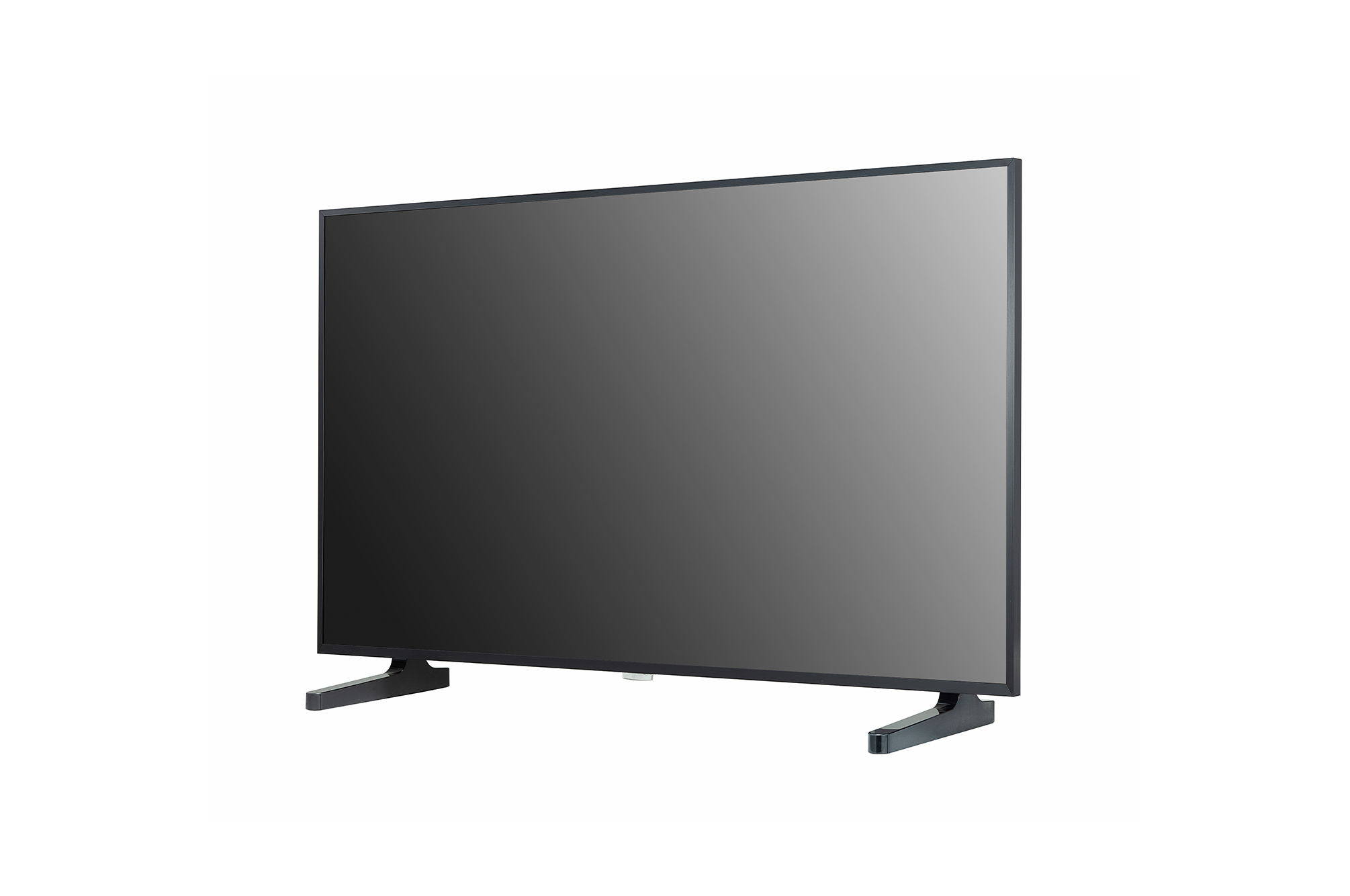 65UH7J-H
UHD Standard Signage
Global
Share
Key Feature
Brightness(Typ.) : 700 nit
Surface Treatment (Haze) : 28%
Bezel : 9.9 mm (T/R/L), 14.4 mm (B)
Depth : 39.9 mm
Interface : HDMI(2)/ DP/ DVI-D/ USB 2.0(2)/ RS232C/ RJ45/ Audio/ IR
Built-in Speaker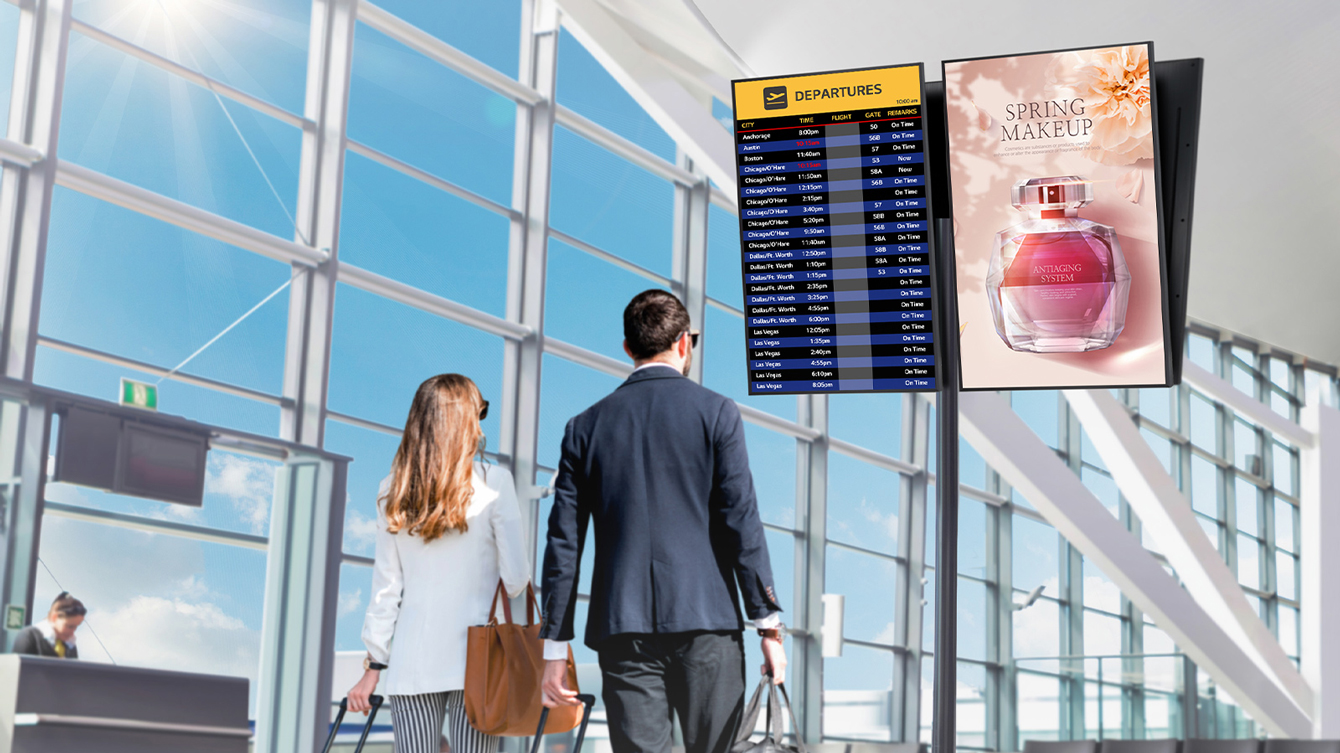 New High Haze UHD Standard Signage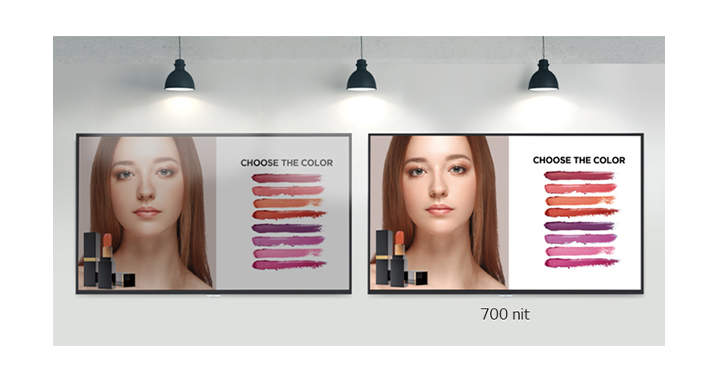 High Brightness
With a great brightness of 700 cd/m2, the UH7J-H series clearly deliver content and attract public attention, making it the most suitable display for marketing in airports, retail, shopping malls etc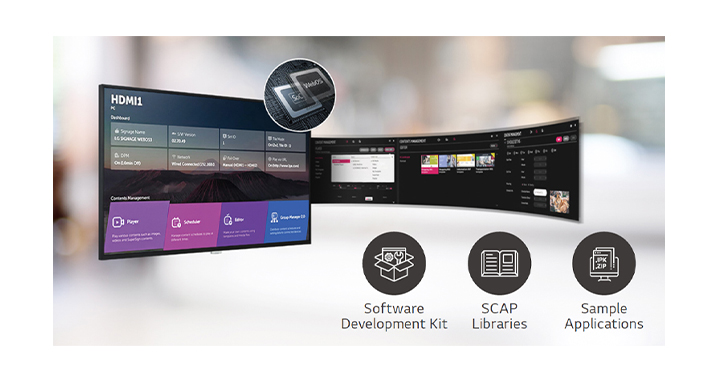 High-Performance
with webOS
LG webOS platform enhances user convenience with intuitive GUI and simple app development tools.

Conformal Coating
In various places the UH7J-H series is unable to avoid exposure to environments containing dust, humidity, etc. which may hamper performance over time. The conformal coating on power board reduces these risks by protecting UH7J-H series from salt, dust, iron powder, humidity, etc.

* Actual images (signage display) available may differ from the example images shown.

IP5x Certified Design
The IP5x Dust-Proof Certification ensures that the product is protected from dust, reducing the risk of performance degradation.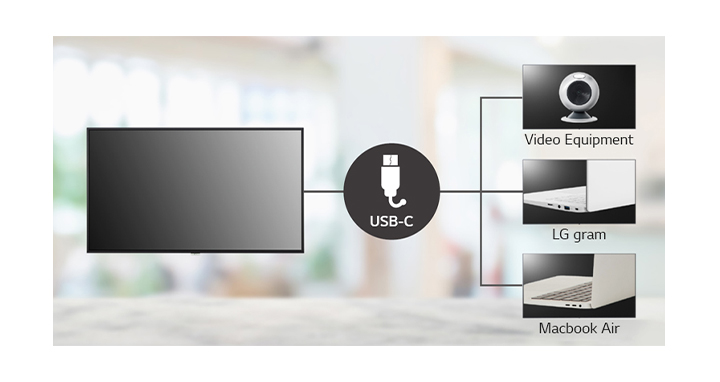 Support USB-C
Interface Port
The use of the USB-C type is becoming popular for connections with laptops, video devices, and tablets. The UH7J-H series supports the USB-C jack interface, allowing easy connection and use with other devices.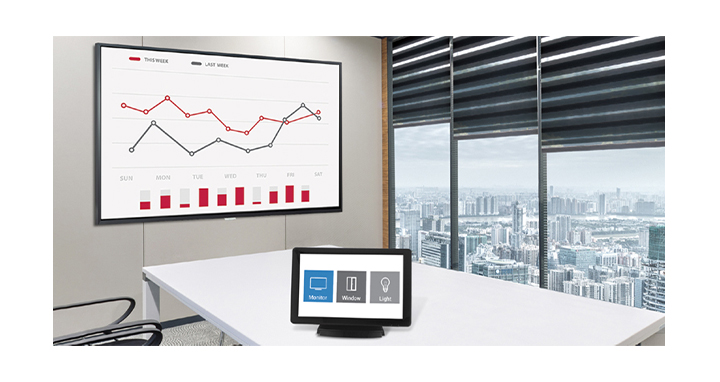 Compatible with
AV Control System
The UH7J-H series has supported Crestron Connected® for high compatibility with professional AV controls to achieve seamless integration and automated control*, boosting business management efficiency.

* Network based control
Tech Spec
Panel

Panel spec

| | |
| --- | --- |
| Screen Size | 65" |
| Panel Technology | IPS |
| Back Light Type | Edge |
| Aspect Ratio | 16:9 |
| Resolution | 3,840 X 2,160 (UHD) |
| Refresh Rate | 60 Hz |
| Brightness (Typ.) | 700 nit |
| Contrast Ratio | 1,100:1 |
| Dynamic CR | 1,000,000:1 |
| Color gamut | BT709 95% |
| Viewing Angle (H x V) | 178 × 178 |
| Color Depth | 10 bit (D), 1.07 Billion colors |
| Response Time | 8 ms (G to G) |
| Surface Treatment (Haze) | 28 % |
| Life Time (Min.) | 50,000 Hrs |
| Operation Hours (Hours / Days) | 24 / 7 |
| Portrait / Landscape | Yes / Yes |

Mechanical Specification

Mechanical Specification spec

| | |
| --- | --- |
| Bezel Color | Black |
| Bezel Width | T/R/L: 9.9mm, B: 14.4mm |
| Weight (Head) | 28.2 Kg |
| Weight (Head+Stand) | 28.8 Kg |
| Packed Weight | 35.0 Kg |
| Monitor Dimensions (W × H × D) | 1,453.3 x 844.0 x 39.9 mm (with LG Logo) |
| Monitor Dimensions with Stand (W × H × D) | 1,453.3 x 893.1 x 290.0 mm |
| Carton Dimensions (W × H × D) | 1,600.0 x 1,095.0 x 175.0 mm (Box outer size) |
| VESA™ Standard Mount Interface | 300 × 300 mm |

Key Feature (Hardware)

Key Feature (Hardware) spec

| | |
| --- | --- |
| Internal Memory | 16 GB |
| Wi-Fi | Yes |
| Temperature Sensor | Yes |
| Auto Brightness Sensor | Yes |
| Acceleration(Gyro) Sensor | Yes |
| Local Key Operation | Yes |

Key Feature (Software)

Key Feature (Software) spec

| | |
| --- | --- |
| webOS ver. | webOS 6.0 |
| Embedded CMS | Local Contents Scheduling, Group Manager |
| USB Plug & Play | Yes |
| Fail over | Yes |
| Multi-screen | PIP, PBP (4) |
| Screen Share | Yes |
| Background Image | Booting Logo Image, No Signal Image |
| Sync Mode | RS-232C Sync, Local Network Sync |
| Video Tag | Yes (4) |
| Play via URL | Yes |
| Rotation | Screen Rotation, External Input Rotation |
| Gapless Playback | Yes |
| Tile Mode Setting | Yes (Max. 15x15) |
| Setting Data Cloning | Yes |
| SNMP | Yes |
| ISM Method | Yes |
| Auto Set ID | Yes |
| Status Mailing | Yes |
| Control Manager | Yes |
| 3rd Party Compatibility | Crestron Connected |
| Beacon | Yes |
| Power | Smart Energy Saving, PM mode, Wake on LAN, Network Ready |
| HDMI-CEC | Yes |
| SI Server Setting | Yes |
| webRTC | Yes |
| Pro:Idiom | Yes |

Environment Conditions

Environment Conditions spec

| | |
| --- | --- |
| Operation Temperature | 0 °C to 40 °C |
| Operation Humidity | 10 % to 80 % |

Power

Power spec

| | |
| --- | --- |
| Power Supply | AC 100-240V~, 50/60Hz |
| Power Type | Built-In Power |

Power Consumption

Power Consumption spec

| | |
| --- | --- |
| Typ./Max. | 130W / 190W |
| Smart Energy Saving | 91W |
| DPM | 0.5W |
| Power off | 0.5W |
| BTU (British Thermal Unit) | 444 BTU/Hr(Typ.), 649 BTU/Hr(Max.) |

OPS Compatibility

OPS Compatibility spec

| | |
| --- | --- |
| OPS Type Compatible | Yes |

Software Compatibility

Software Compatibility spec

| | |
| --- | --- |
| SuperSign CMS | Yes |
| SuperSign Control / Control+ | Yes |
| SuperSign WB | Yes |
| SuperSign Media Editor | Yes |
| LG ConnectedCare | Yes |
| Mobile CMS | Yes |

Connectivity

Connectivity spec

| | |
| --- | --- |
| Input | HDMI (2, HDMI1/HDMI2 : HDCP 2.2/1.4), DP (1, USB-C(DP Alternate mode) shared), DVI-D, Audio In, RS232C IN (1, 4pin Phone-jack), RJ45(LAN), IR IN, USB2.0 Type A(1), USB2.0 Type C ((1), without PD funtion) |
| Output | DP Out (1, Input : HDMI1/2/DVI/DP/USB-C/OPS), Audio Out, RS232C OUT (1, 4pin Phone-jack) |

Language

Language spec

| | |
| --- | --- |
| OSD | English, French, German, Spanish, Italian, Korean , Chinese (Simplified), Chinese (Original), Portugues (Brazil), Swedish, Finnish, Norwegian, Danish, Russian, Japanese, Portugues (Europe), Dutch, Czech, Greek, Turkish, Arabic |

Certification

Certification spec

| | |
| --- | --- |
| Safety | CB / NRTL |
| EMC | FCC Class "A" / CE / KC |
| ErP | Yes (NewErP) |

Accessory

Accessory spec

| | |
| --- | --- |
| Basic | Remote Controller (include battery 2ea), Power Cord, QSG, Regulation Book, Phone to RS232C Gender, USB-C Cable |
| Optional | Stand (ST-653T), Wall bracket (LSW350B), OPS Kit (KT-OPSF) |

Special Feature

Special Feature spec

| | |
| --- | --- |
| Tilt (Facedown) | Yes (Max 30º degree, 30ºC temperature, humidity 50%) |
| IP Rating | IP5X |
Recently Viewed