Prev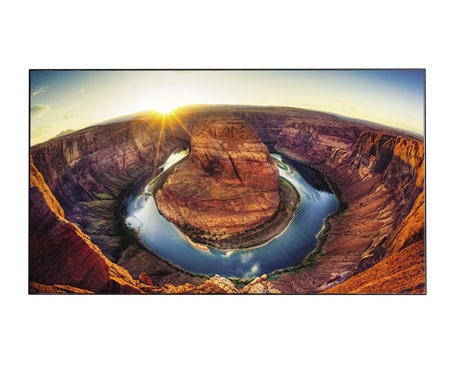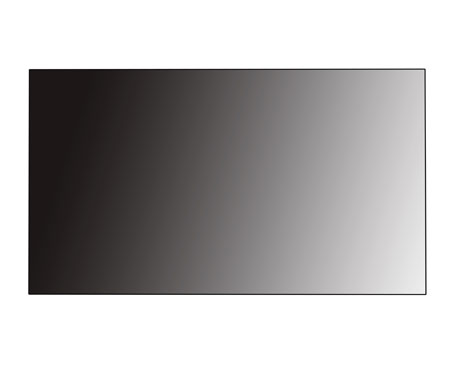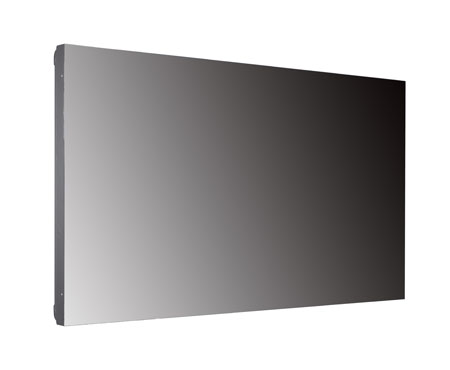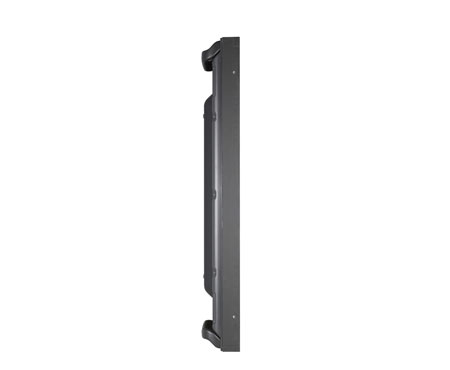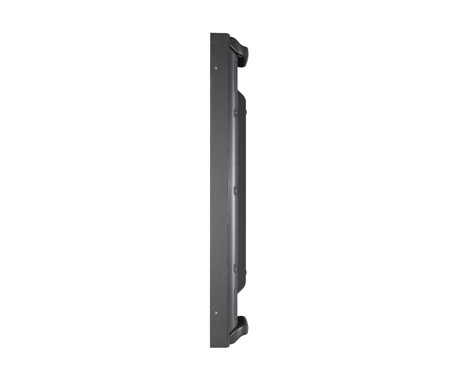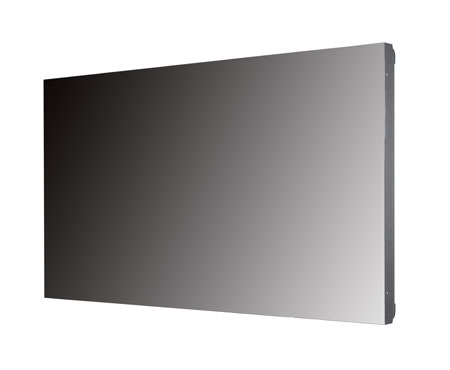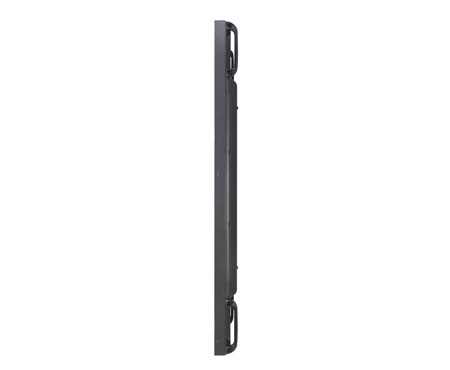 55VH7B
VH7B Series
Global
Share
Key Feature
webOS 2.0
Quad Core SoC built-in
Brightness : 700cd/m²
Bezel : Less than 2.0mm (B-to-B)
SoC Based Sync-Playback
Image Gap Reduction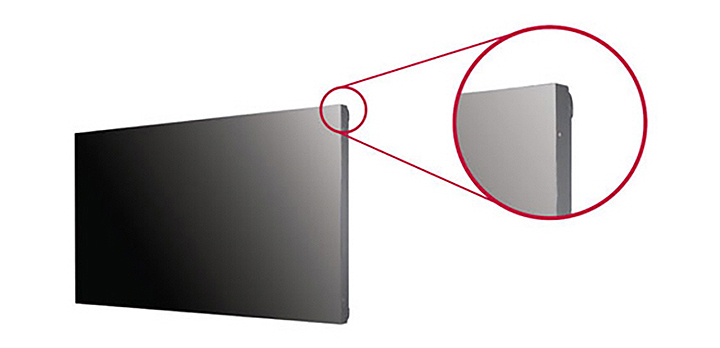 Narrowest Bezel
Borderless design with its 0.9mm even panel bezel* enables immersive and seamless viewing experiences on assembled video wall screens.

Uniform Brightness
LG's LED backlight technology guarantees high uniformity in brightness to ensure a clear picture. On other screens, certain spots may appear darker than others, but the new VH7B generates high visibility and a consistent brightness across the whole screen.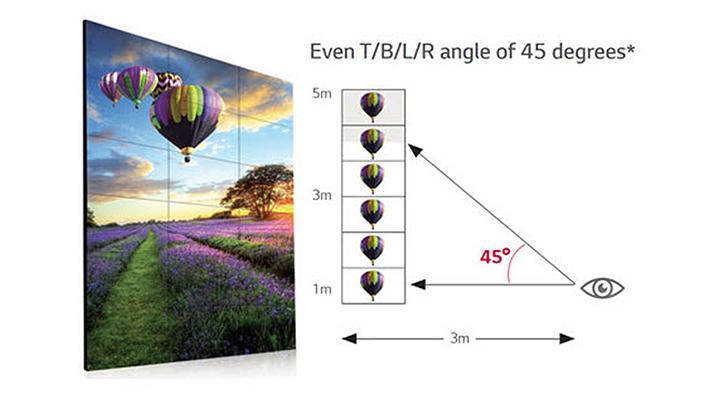 Clear Viewing Angle
The VH7B ensures clear picture quality even when installed in stacks of more than four. This is very favorable for the quantity of video walls installed in large spaces.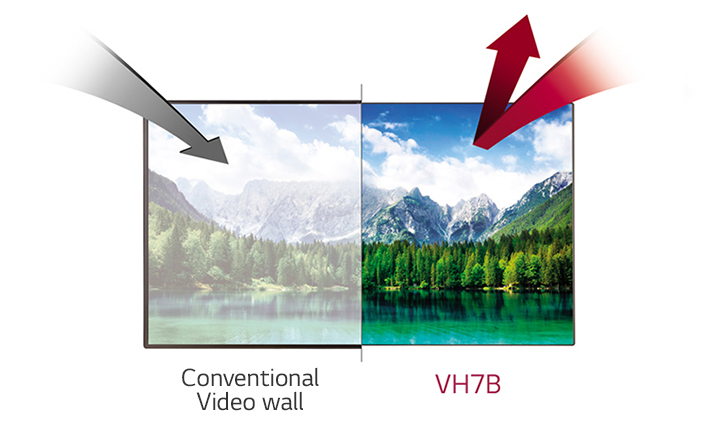 Shine Out
The VH7B is the perfect fit for window displays because it reflects sunlight for better visibility and a clearer image than conventional panels.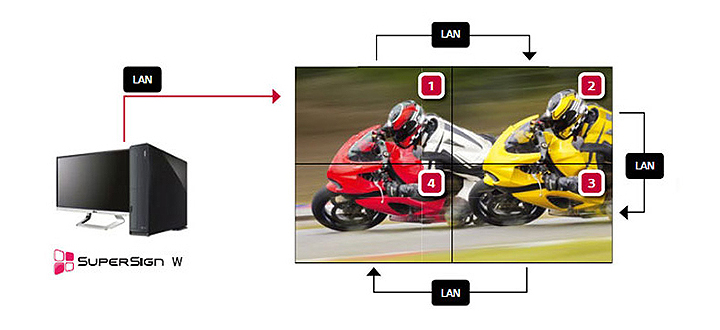 LAN Daisy Chain Performance
A LAN daisy chain allows you to execute commands to control and monitor the screens and even update their firmware.
Tech Spec
Panel

Panel spec

| | |
| --- | --- |
| Screen Size | 55 |
| Resolution | 1,920 x 1,080 (FHD) |
| Brightness (Typ.,Module) | 700 |

Physical Specification

Physical Specification spec

| | |
| --- | --- |
| Bezel Width (B to B) | 0.9 (top/bottom/left/right even bezel) mm (1.8mm) * B to B : Panel Bezel + Panel Bezel |
| Monitor Dimension (W x H x D) | 1,211.4mm X 682.2mm X 86.5mm |
| Weight (Head) | 18.6kg |
| VESA™ Standard Mount Interface | 600mm x 400mm |

Media Player Compatibility

Media Player Compatibility spec

| | |
| --- | --- |
| OPS type compatible | Yes |
| External Media player Attachable | Yes (MP500/MP700) |

Software Compatibility

Software Compatibility spec

| | |
| --- | --- |
| SuperSign-c | Yes |
| SuperSign-w lite | Yes |

Accessory

Accessory spec

| | |
| --- | --- |
| Basic | Remote Controller, Power cable, DVI Cable, Manual, IR Receiver, RS-232C Cable, Guide Bracket, Screw |
| Optional | Wall Mount (Landscape : WM-L640V, Portrait : WM-P640V), OPS Kit (KT-OPSA), HD Base T (EB-B100) |

Connectivity - Output

Connectivity - Output spec

| | |
| --- | --- |
| External Control (RS232C OUT) | Yes (1) |
| Externel Speaker Out | - |
| Audio Out | Yes (1) |
| DP Out | Yes (1), DP1.2a/HDCP1.3 |
| External Control (RJ45) | Yes (1) |

General Features

General Features spec

| | |
| --- | --- |
| Region | Global |

Connectivity - Intput

Connectivity - Intput spec

| | |
| --- | --- |
| External Control (RJ45) | Yes (1) |
| DP | Yes (1), DP1.2a/HDCP1.3 |
| External Control (RS232C IN) | Yes (1) |
| DVI-D | Yes (1), HDCP2.2 |
| External Control (IR receiver) | Yes (1) |
| Analog (RGB) | Yes (1) |
| External Control (Pixel Sensor) | - |
| HDMI | Yes (1), HDMI /HDCP2.2 |
| Audio In | Yes (1) |
| SD Card (SDHC/Full Size) | - |
| USB (USB3.0/USB2.0) | Yes (1) / Yes (1) |
Recently Viewed