Prev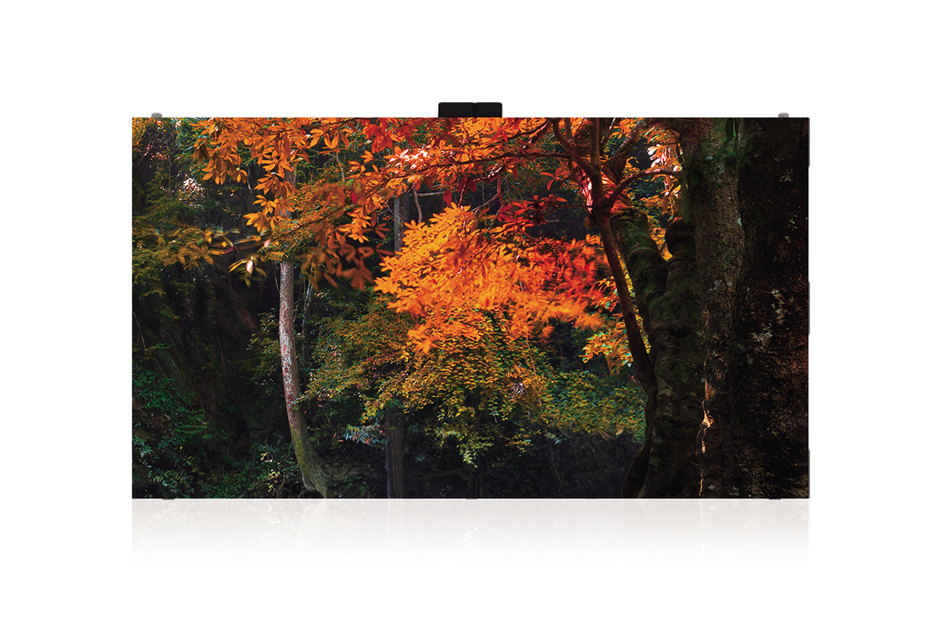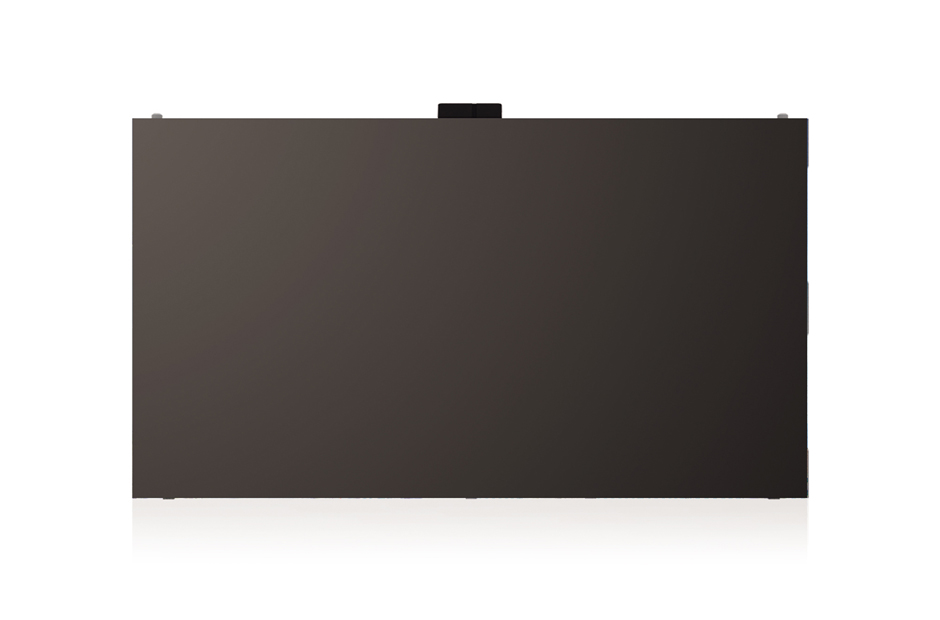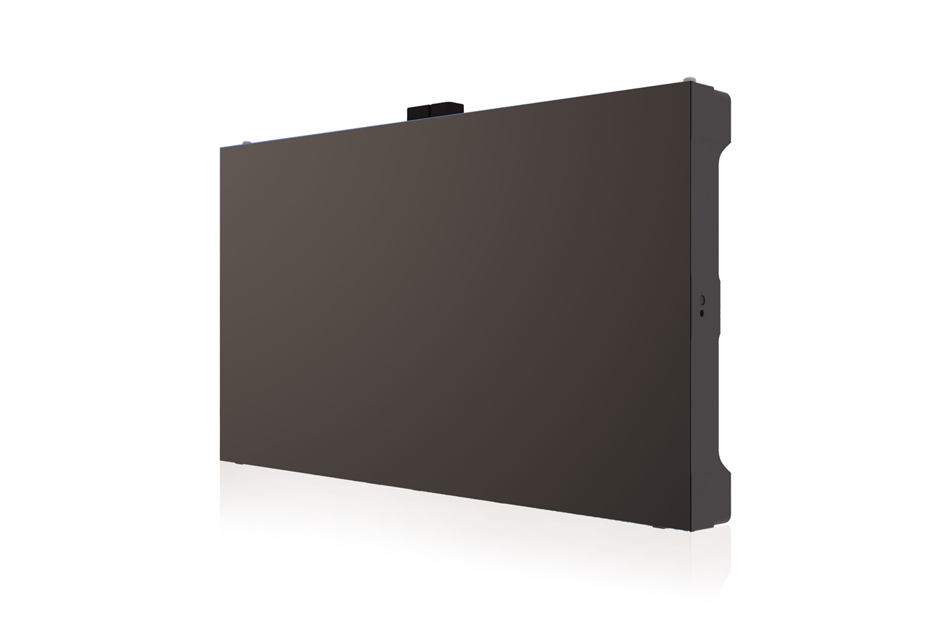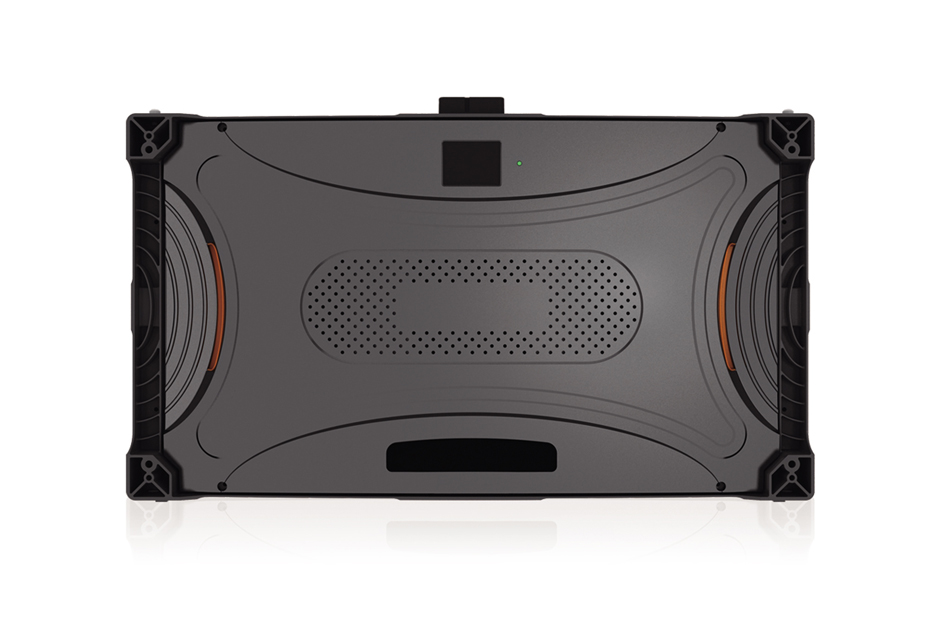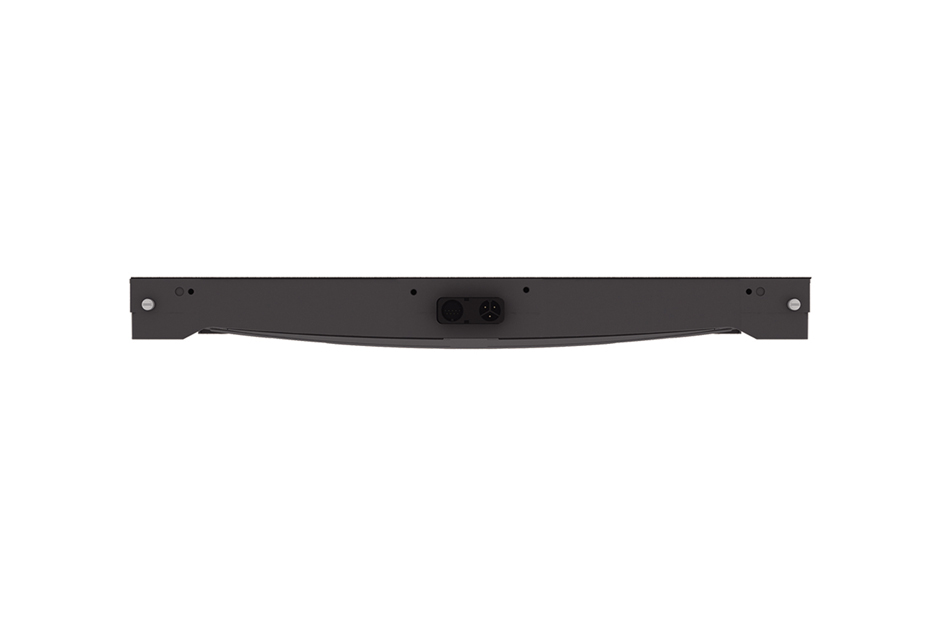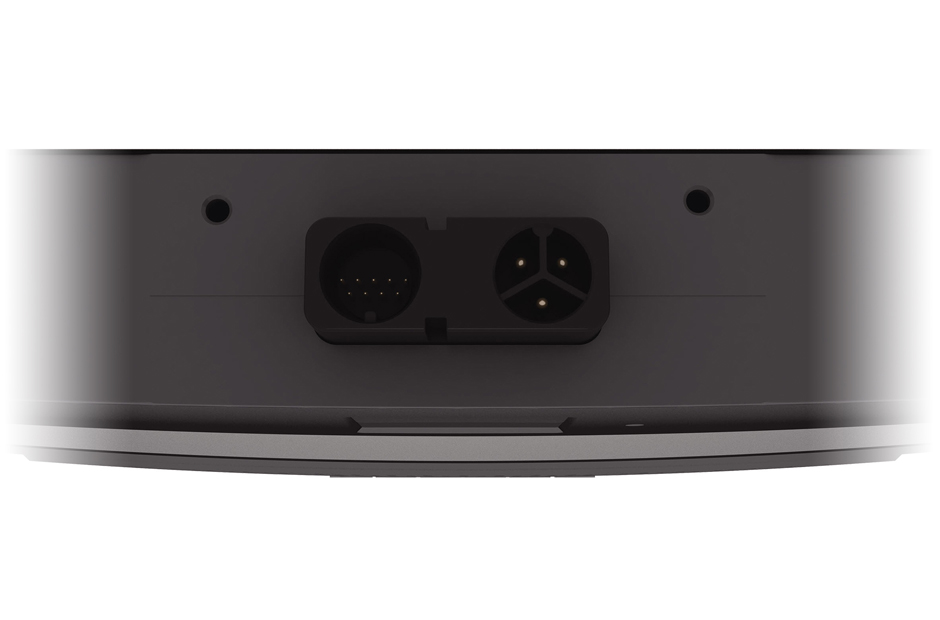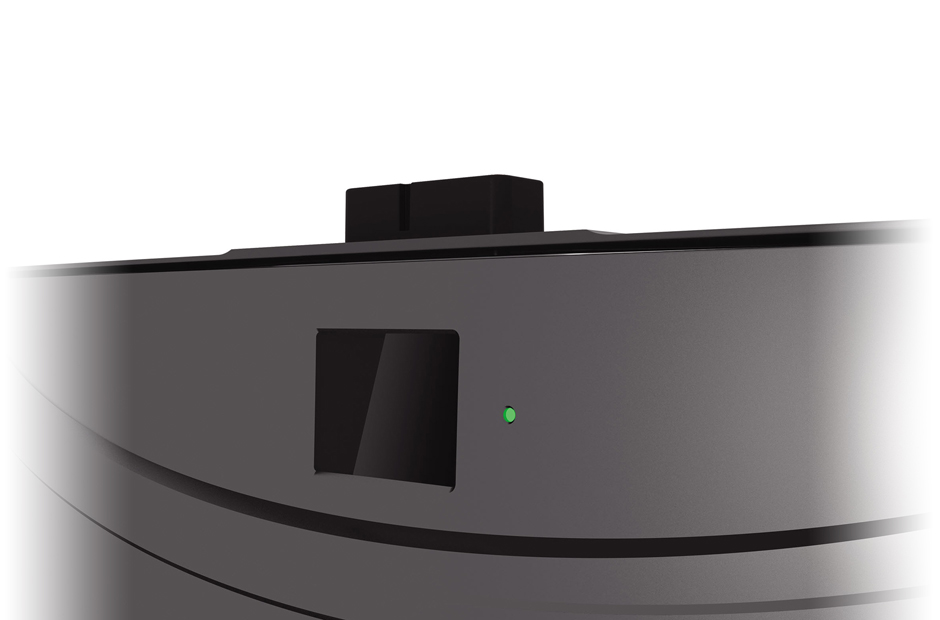 LAS012DB7-F
Fine-pitch Essential Series
Global
Share
Key Feature
Pixel Pitch: 1.26mm
Brightness: 600cd/m²
16:9 Aspect Ratio
Lightweight Cabinet Design
Front Serviceability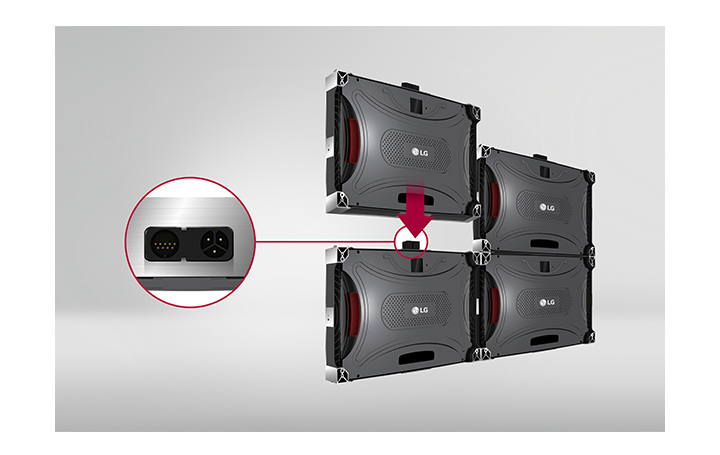 Cableless Installation and Clean Design
Cabinets are stackable, with sockets on the top and bottom that align. Thanks to the built-in power and signal connector protruding from the top, there is no need for wiring between cabinets. With easy installation and seamless appearance, this design eliminates the need for cables or additional space.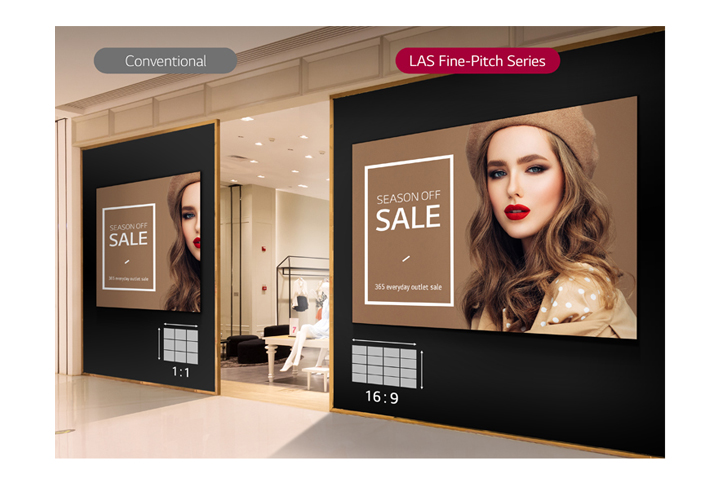 16:9 Aspect Ratio Optimized for FHD/UHD Content
Each cabinet uses a 16:9 aspect ratio, the same most commonly used in displays for FHD and UHD content. This allows you to enjoy existing content without additional editing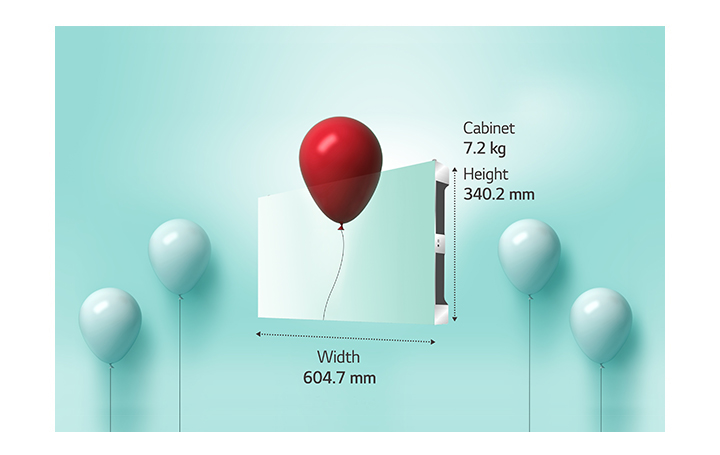 Easy-handling Lightweight Cabinet
It's lightweight and easy to install, preventing damage during installation. A full set of LED screens is still lightweight, reducing strain on the structure holding the screens.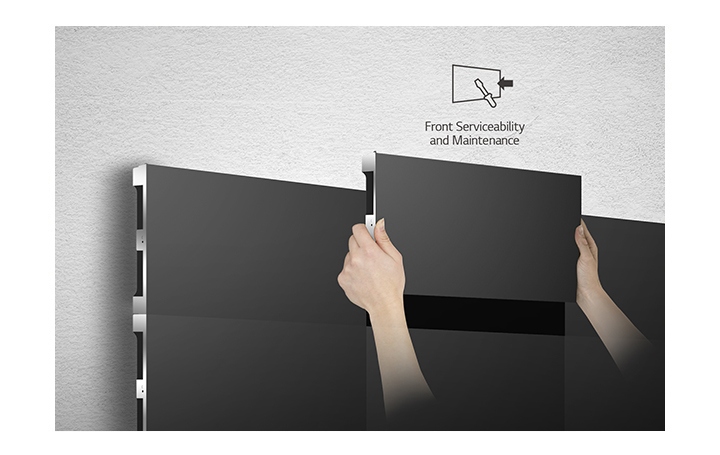 Front Serviceability
The product offers front access, freeing customers from needing rear access space.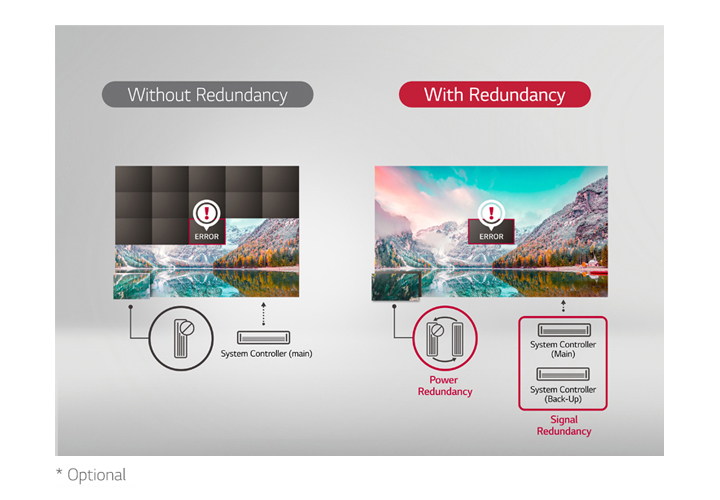 Reliable Operation with Signal/Power Redundancy
With an additional controller and power unit, a back-up controller activates if a signal transmission error occurs, preventing a screen blackout error (Signal Redundancy*). The product also offers Power Redundancy*. Two power units are provided in every LED unit; one activates to provide power when the other fails.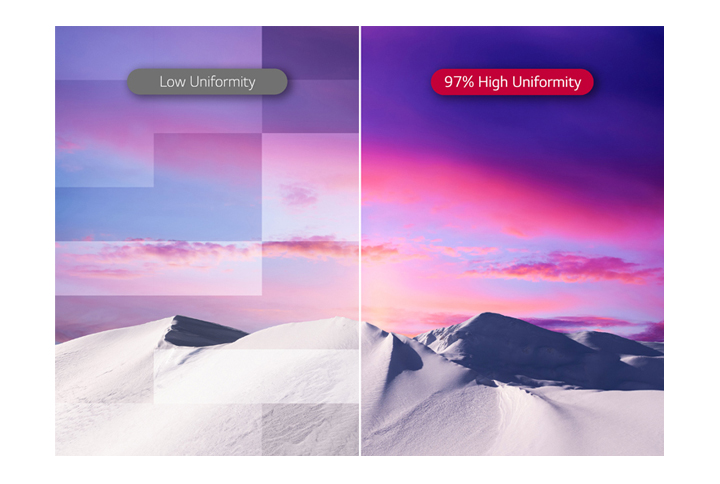 Uniform Picture Quality
Every step from production is strictly managed, while factory calibration ensures consistent quality between the LED units. The display provides seamless content with 97% brightness uniformity.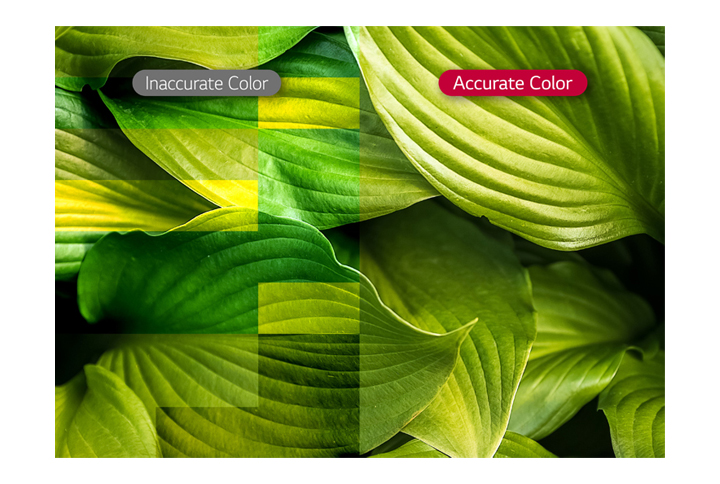 Vividness with Color Accuracy
LG's rigorous quality standards also make LG LED signage reproduce accurate colors, vividly displaying the original colors of objects without distortion.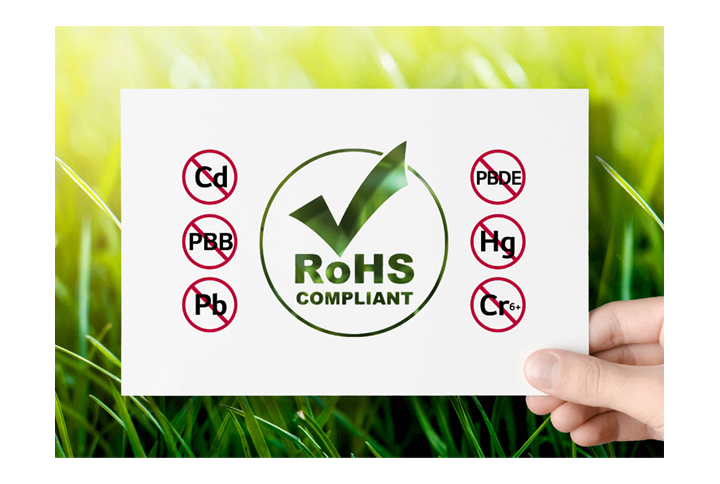 RoHS Certified Safe Product
Boasting RoHS certification, all LG LED signage models are environmentally-friendly products that do not use materials harmful to the environment and people.
Tech Spec
Physical Parameter

Physical Parameter spec

| | |
| --- | --- |
| Pixel Configuration | 3 in 1 SMD |
| Pixel Pitch (mm) | 1.26 |
| Unit Case Resolution (W x H) | 480 x 270 |
| Unit Case Dimensions (W x H x D, mm) | 604.8 x 340.2 x 72.5 |
| Weight per Cabinet (kg / unit) | 7.4 |
| Weight per Square Meter (kg/m²) | 36.0 |
| Service Access | Front |

Optical Parameter

Optical Parameter spec

| | |
| --- | --- |
| Min. Brightness (After Calibration) | 600 |
| Color Temperature | 3,000 - 10,000 |
| Visual Viewing Angle (Horizontal/Vertical) | 160/140 |
| Brightness Uniformity | 97% |
| Color Uniformity | ±0.003Cx,Cy |
| Contrast Ratio | 7,000 |
| Processing Depth (bit) | 16 |

Electrical Parameter

Electrical Parameter spec

| | |
| --- | --- |
| Power Consumption (W/cabinet, Max.) | 120 |
| Power Consumption (W/cabinet, Avg.) | 58 |
| Power Consumption (W/m², Max.) | 620 |
| Power Consumption (BTU/h/cabinet, Max.) | 409 |
| Power Consumption (BTU/h/cabinet, Avg.) | 198 |
| Power Consumption (BTU/h/㎡, Max.) | 2,115 |
| Power Supply (V) | 100 to 240 |
| Refresh Rate (Hz) | 3,000 |

Operation Conditions

Operation Conditions spec

| | |
| --- | --- |
| Lifetime (Hours to Half Brightness) | 100,000 |
| Operating Temperature (°C) | -10° to 40° |
| Operating Humidity | 10-80%RH |
| IP rating Front / Rear | IP5X / IP5X |

Certification

Certification spec

| | |
| --- | --- |
| Certification | CE/FCC/cTUVus/CB |

Environment

Environment spec

| | |
| --- | --- |
| Environment | RoHS/REACH |

Controller

Controller spec

| | |
| --- | --- |
| Controller | LCLG006 |