Prev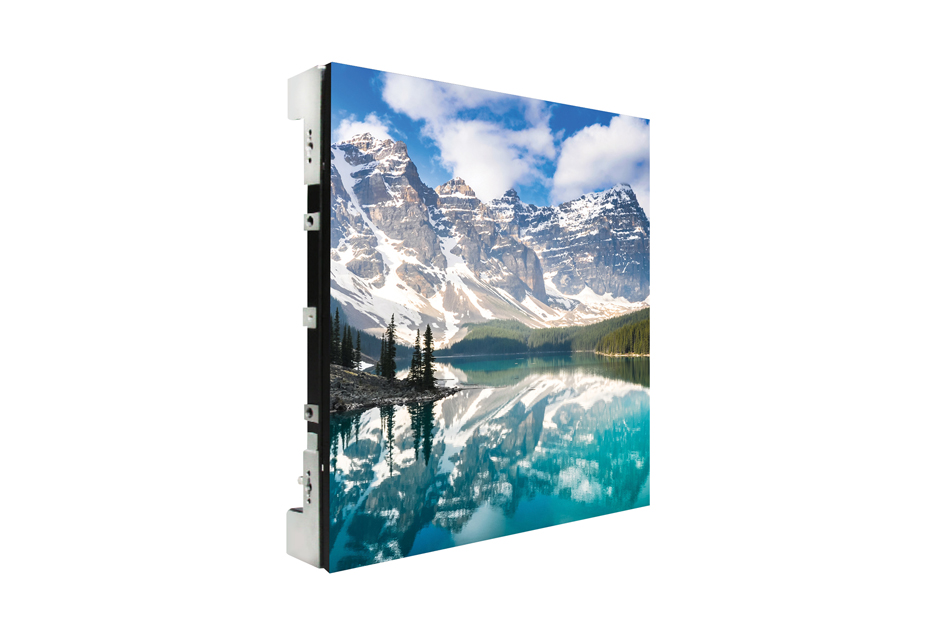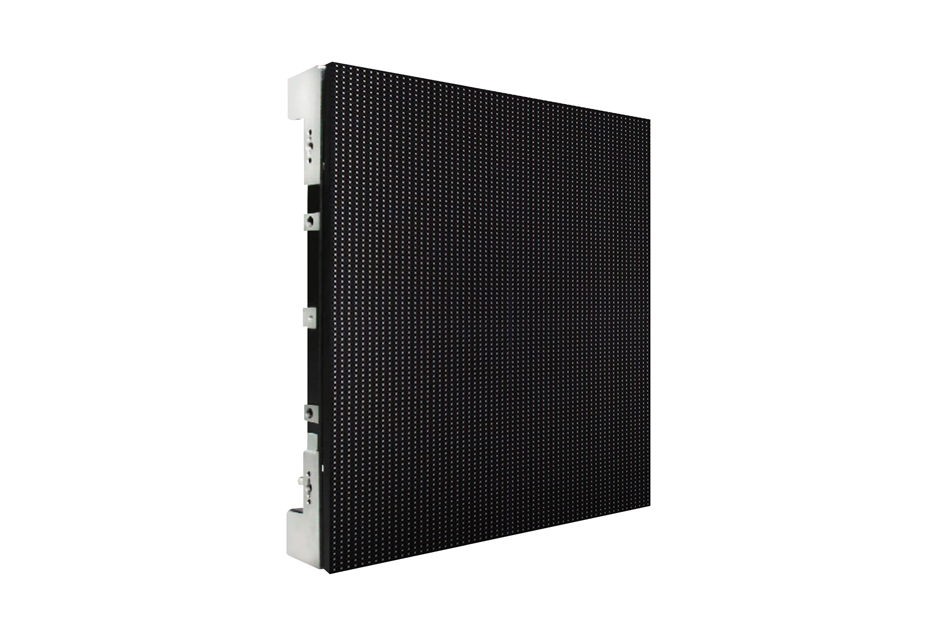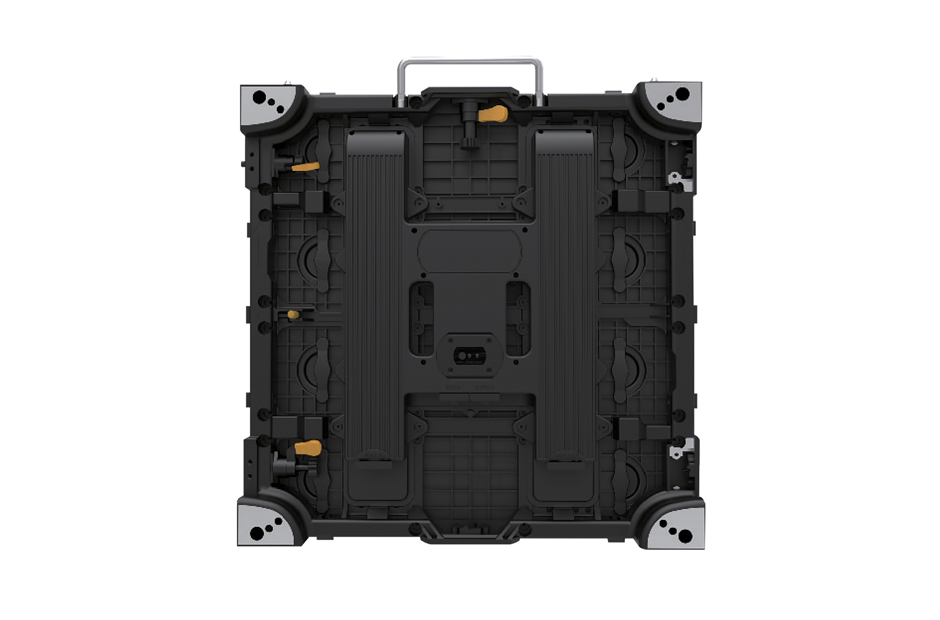 LAE039DD4-Q
LAE-Q Standard Series
Global
Share
Key Feature
Pixel Pitch: 3.91mm
Die Cast Aluminum Frame Design
1,200nit High Brightness
Front or Rear Serviceability
Uniform Picture Quality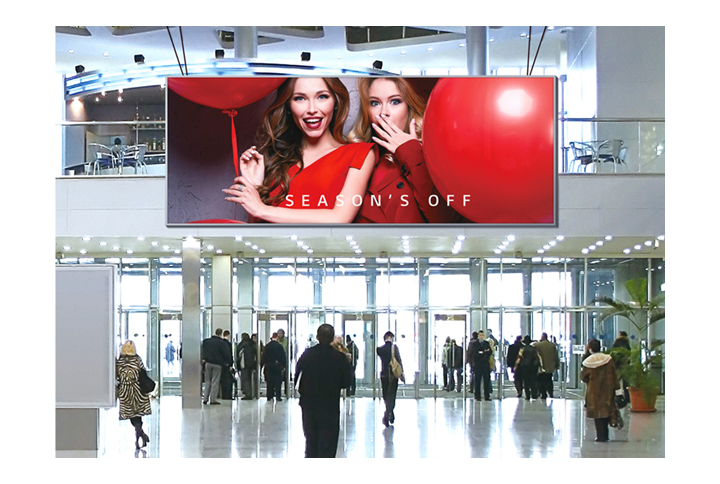 1,200nit High Brightness
Installed in a large venue with natural or indoor lighting, this high-brightness product immediately captures the audience's attention and effectively delivers your message.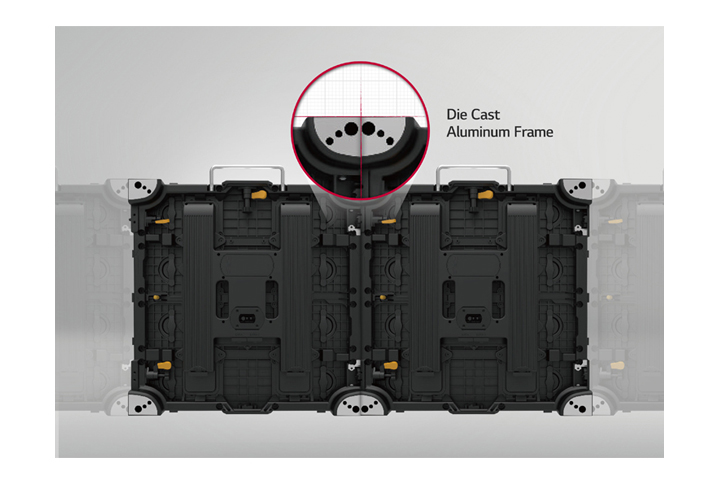 Die Cast Aluminum Frame Design
The unit cases come in clean angles and finishes to ensure seamless screens every time.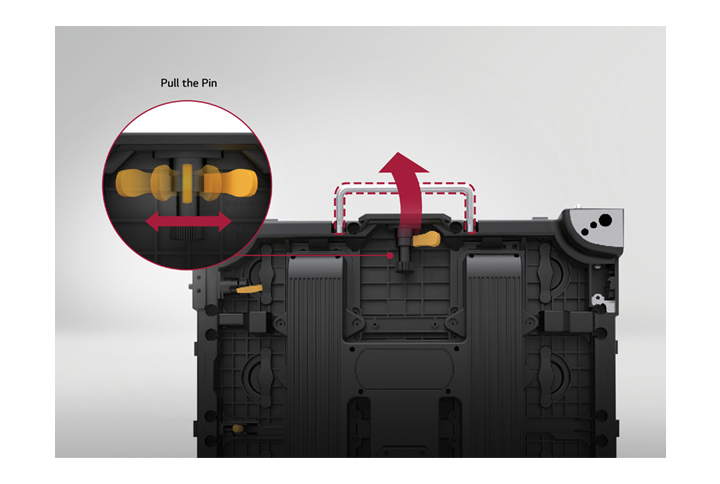 Simple Locking System
No extra tools are needed; each unit case has a lever on the back that easily locks into the unit cases joined to the top and left.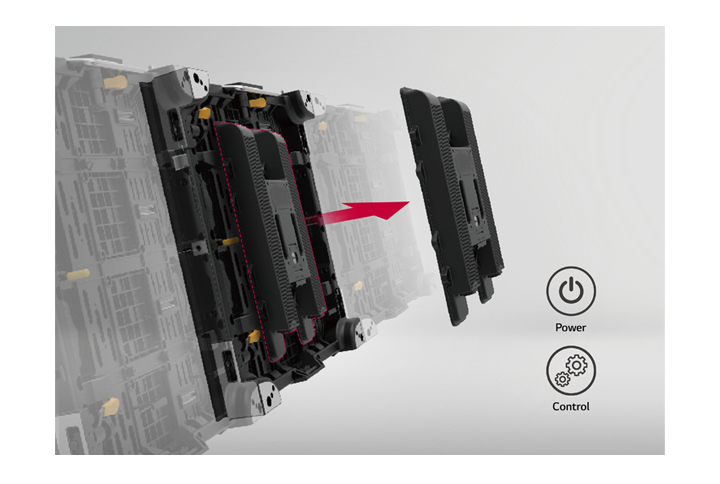 Attachable Power and Control Modules
Power and control modules attached to the unit cases can be removed easily, making it easy to fix problems that may arise.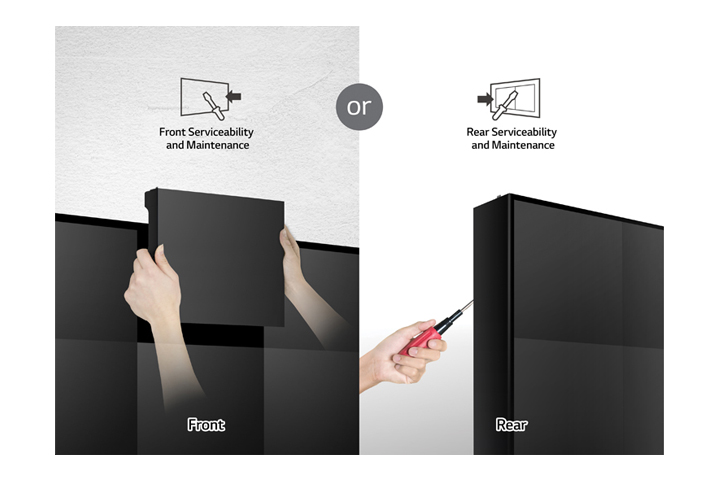 Front or Rear Serviceability and Maintenance
The product offers both front access or rear access, allowing customers to choose according to their installation environment and minimizing limitations in installation and maintenance.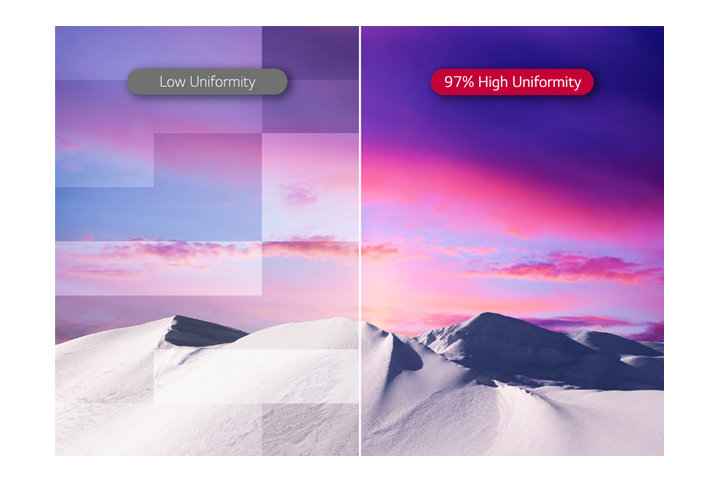 Uniform Picture Quality
Every step from production is strictly managed, while factory calibration ensures consistent quality between the LED units. The display provides seamless content with 97% brightness uniformity.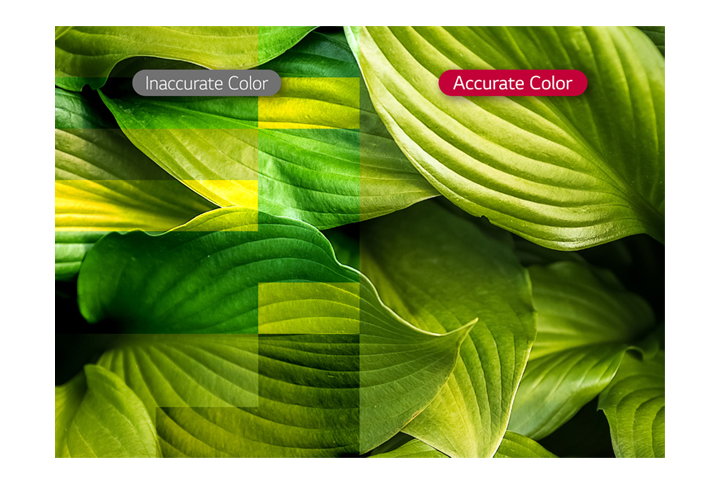 Vividness with Color Accuracy
LG's rigorous quality standards also make LG LED signage reproduce accurate colors, vividly displaying the original colors of objects without distortion.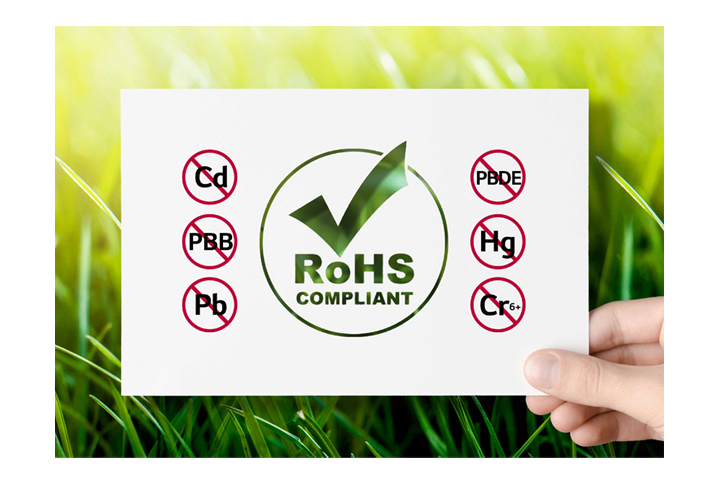 RoHS Certified Safe Product
Boasting RoHS certification, all LG LED signage models are environmentally-friendly products that do not use materials harmful to the environment and people.
Tech Spec
Physical Parameter

Physical Parameter spec
Pixel Configuration
3 in 1 SMD
Pixel Pitch (mm)
3.91
Unit Case Resolution (W x H)
128 x 128
Unit Case Dimensions (W x H x D, mm)
500 x 500 x 81
Weight per Unit Case (kg/unit)
7.5
Weight per Square Meter (kg/m²)
30.0
Service Access
Front1) or Rear (One Option Only)
1) Min. 100mm of space should be required between the cabinet rear and the wall.

Optical Parameter

Optical Parameter spec

| | |
| --- | --- |
| Min. Brightness (After Calibration, cd/m²) | 1,200 |
| Color Temperature | 6,500 |
| Visual Viewing Angle (Horizontal/Vertical) | 160/160 |
| Brightness Uniformity | 97% |
| Color Uniformity | ±0.003CxCy |
| Contrast Ratio | 5,000 |
| Processing Depth (bit) | 14 |

Electrical Parameter

Electrical Parameter spec

| | |
| --- | --- |
| Power Consumption (W/Unit, Max.) | 168 |
| Power Consumption (W/Unit, Avg.) | 56 |
| Power Consumption (W/m², Max.) | 672 |
| Power Supply (V) | 100 to 240 |
| Refresh Rate (Hz) | 3,840 |

Operation Conditions

Operation Conditions spec

| | |
| --- | --- |
| Lifetime (Duration of Half Brightness in Hours) | 100,000 |
| Operating Temperature (°C) | -10° to 45° |
| Operating Humidity | 0-80%RH |
Recently Viewed