Prev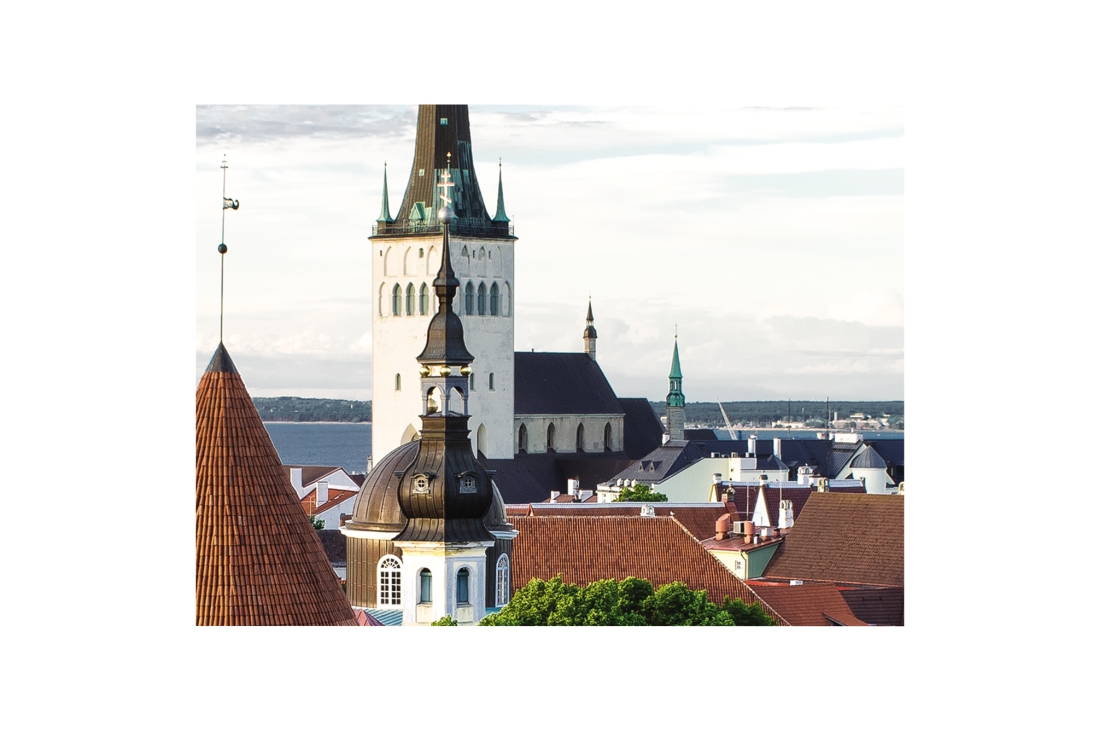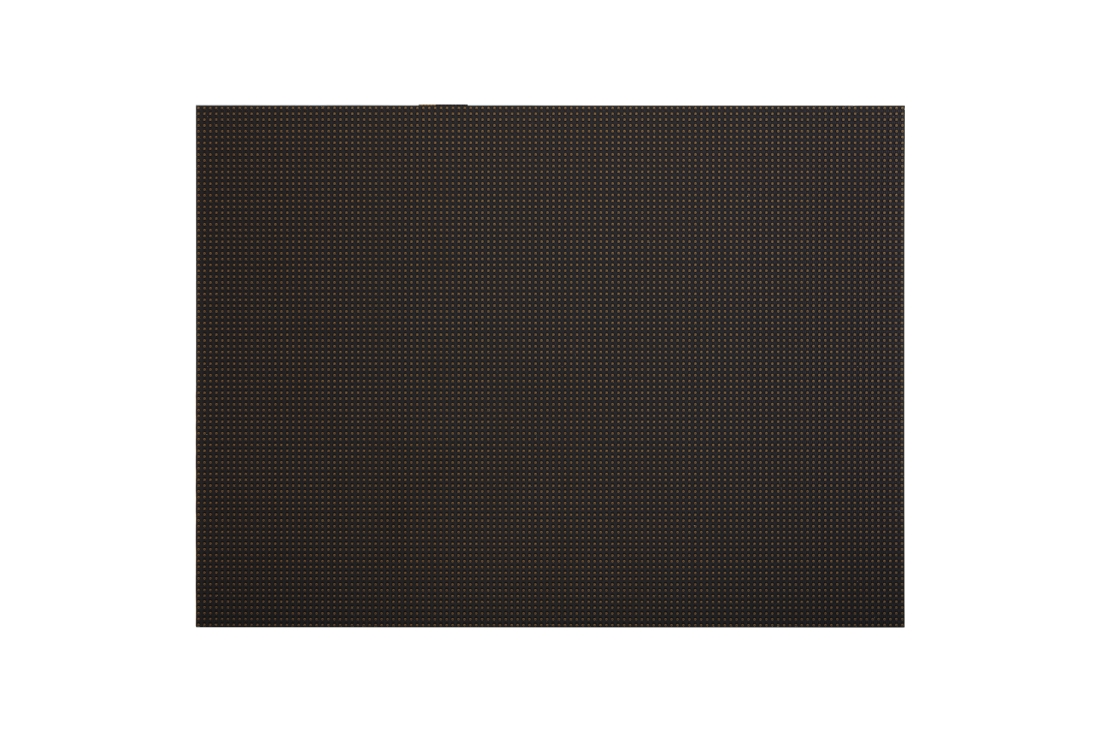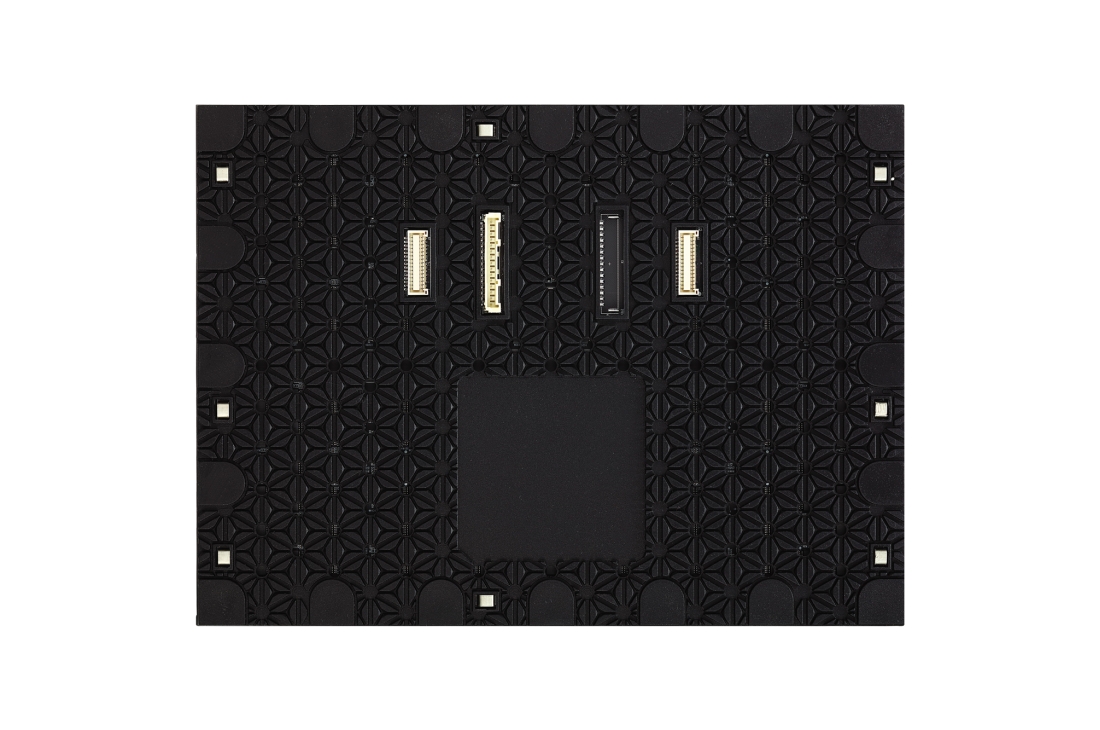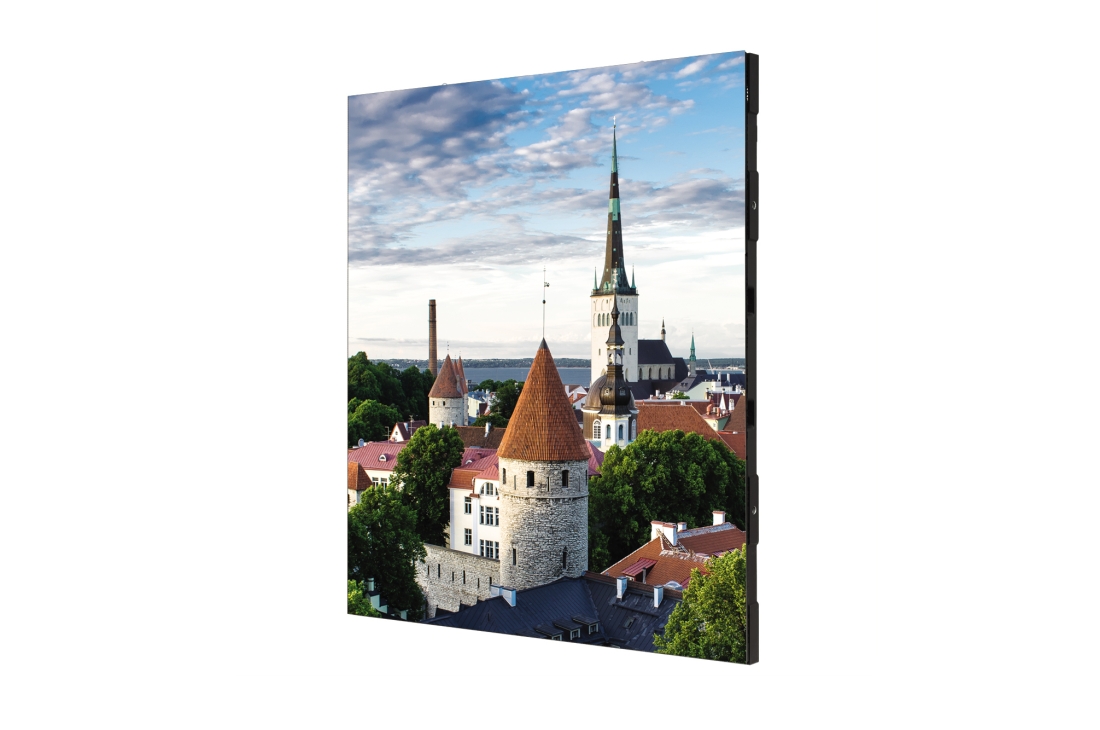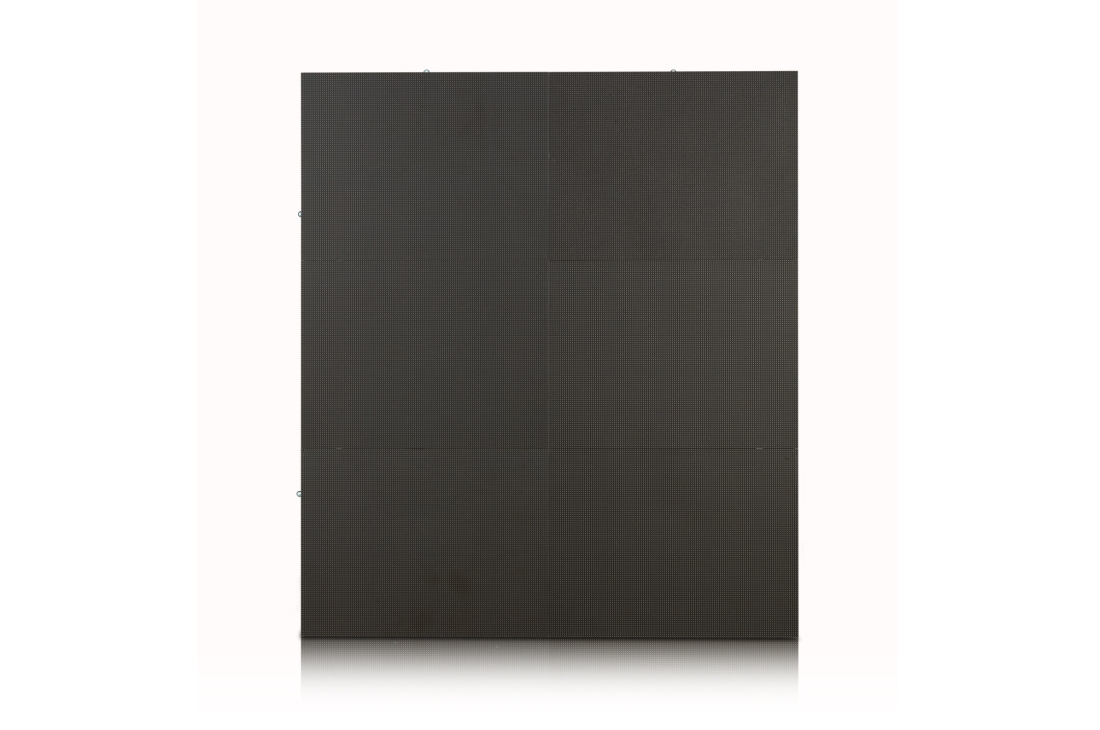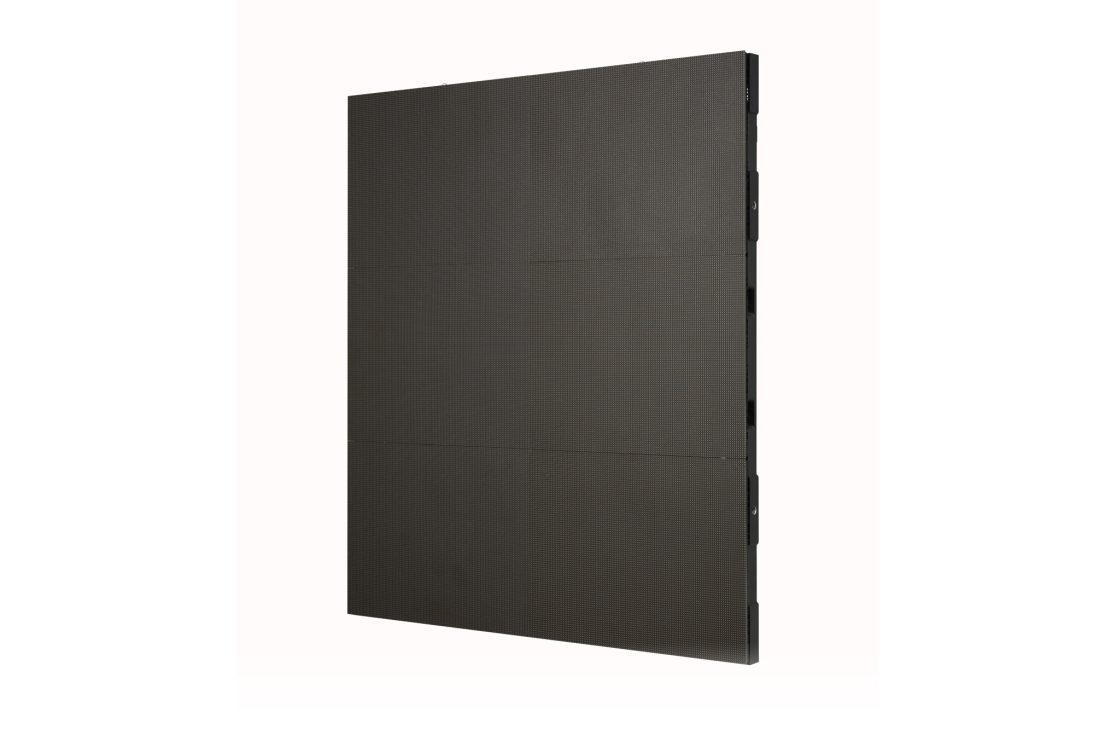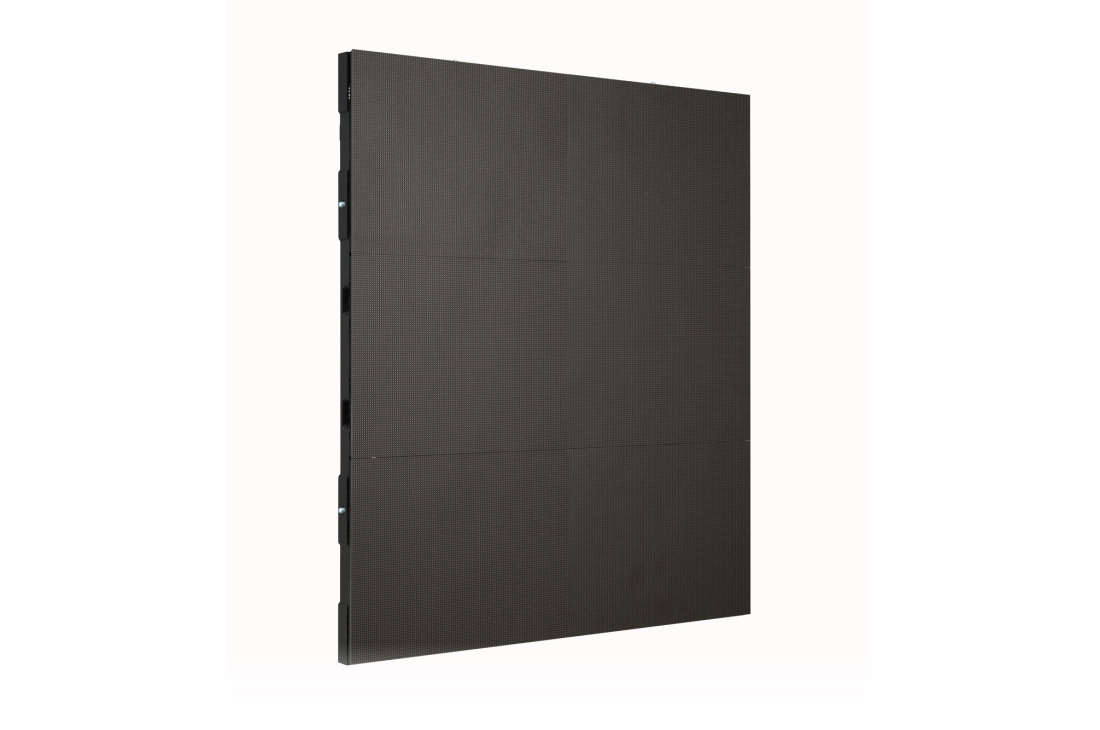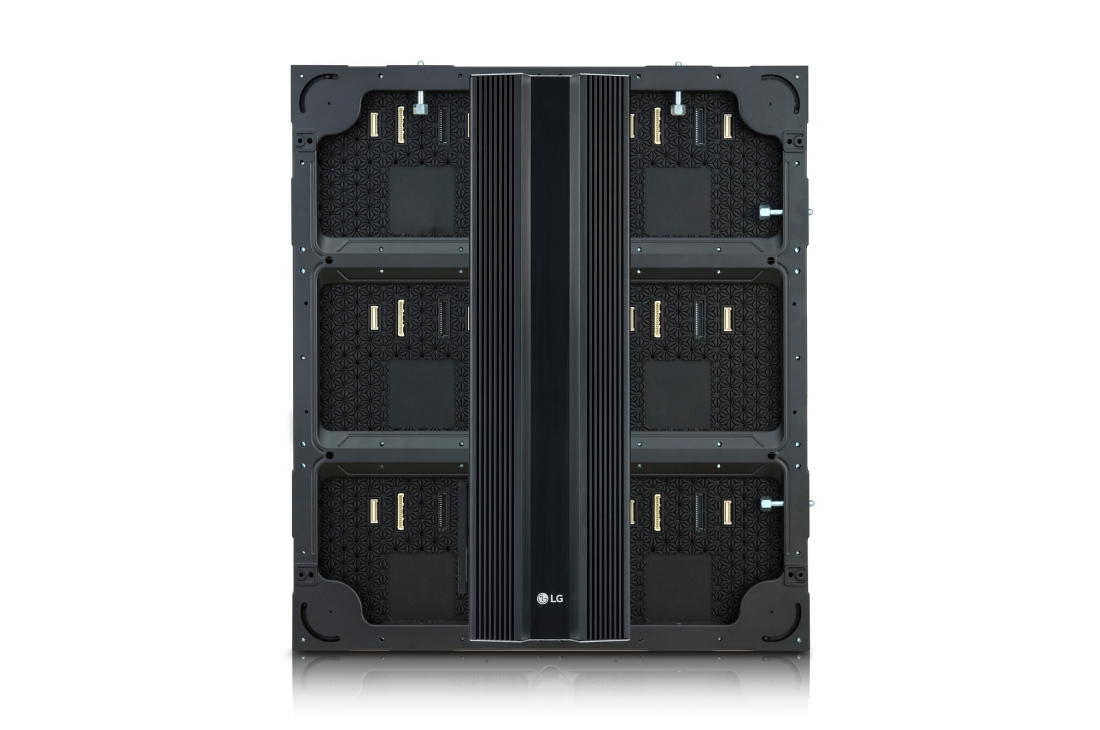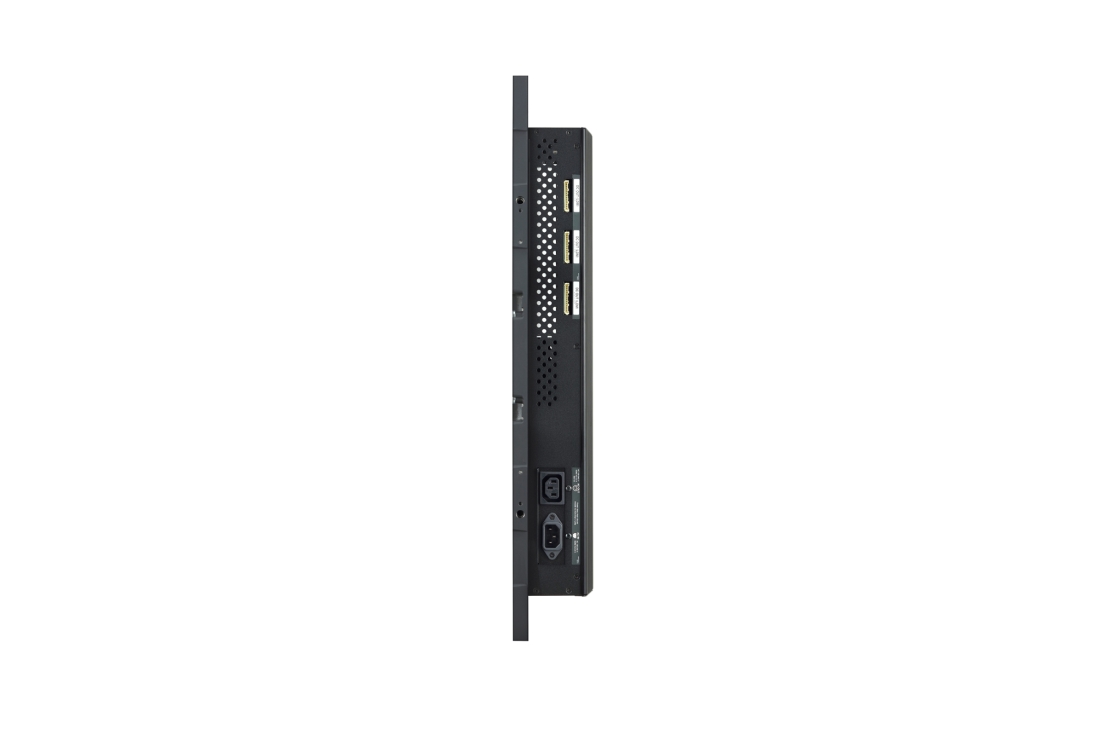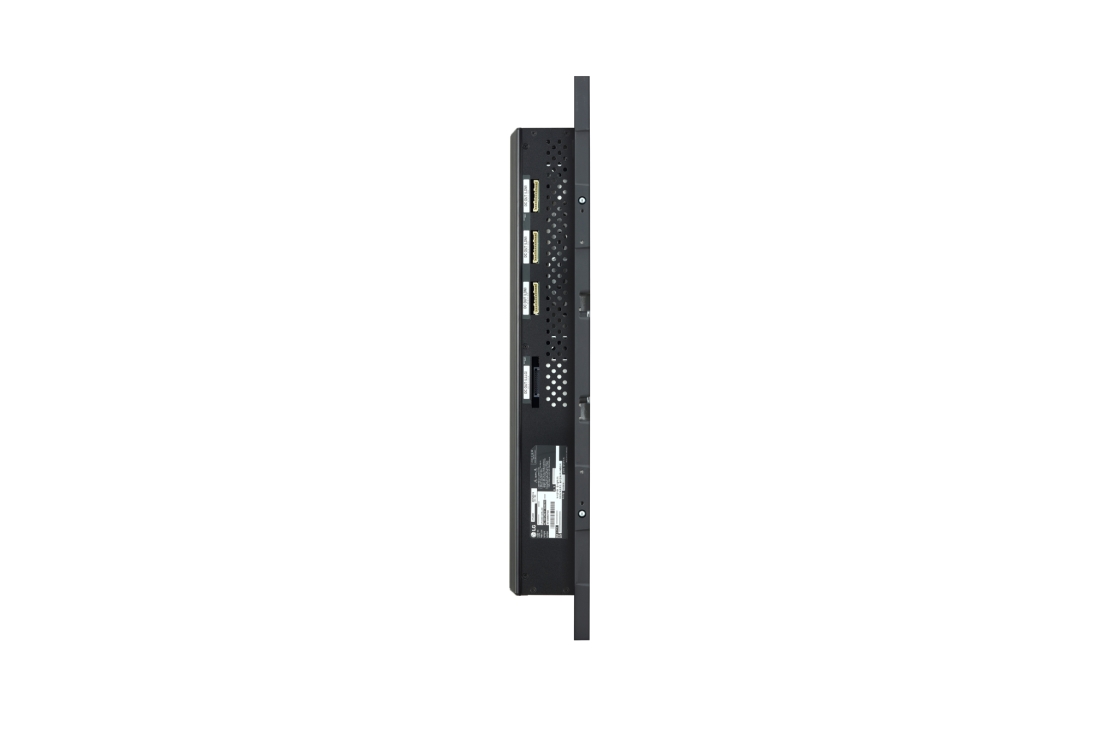 LAP015EP
LG LED Curve Series
Global
Share
Key Feature
Pixel Pitch: 1.5mm
Brightness: 700 cd/m²
Curvature(Concave/convex): Up to 1,000R
High performance system controller
Front and rear serviceability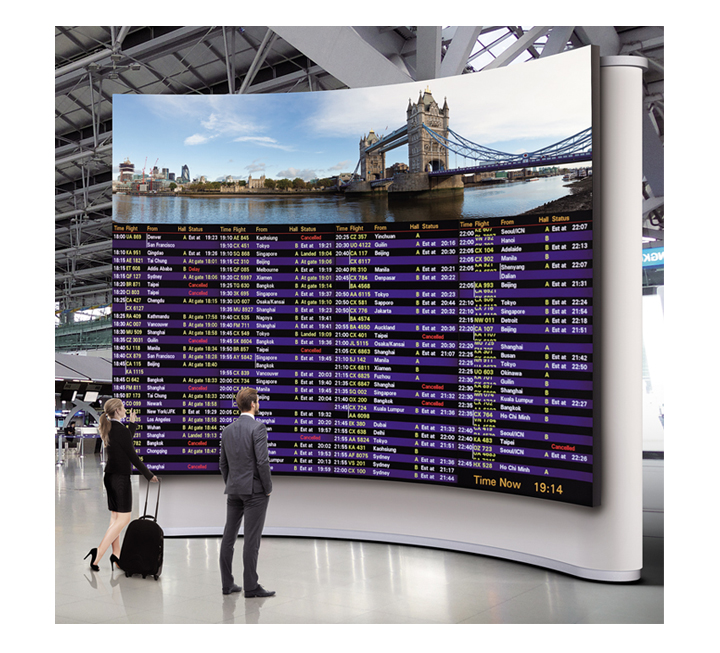 LG PREMIUM FINE-PITCH LED SIGNAGE
Boasting detailed color and super contrast, LG's LAPE series brings content to life through freedom of design, giving it outstanding presence as a work of media art.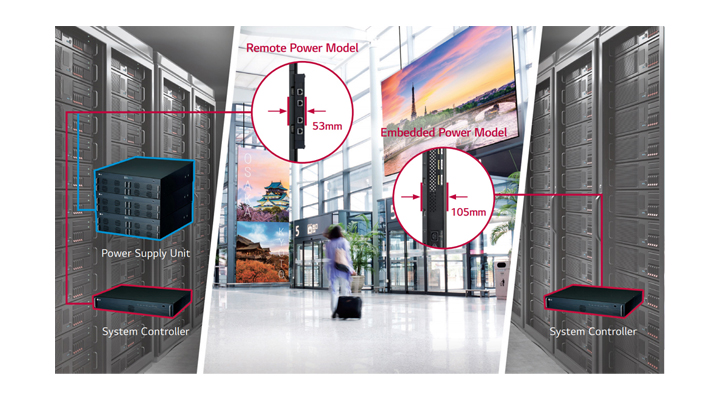 SELECTABLE TWO PRODUCT TYPES
The LAPE Series comes in 2 product types which differ in the way the power is installed. Each has their own distinctive benefits, so customers can choose between two types based on installation environment.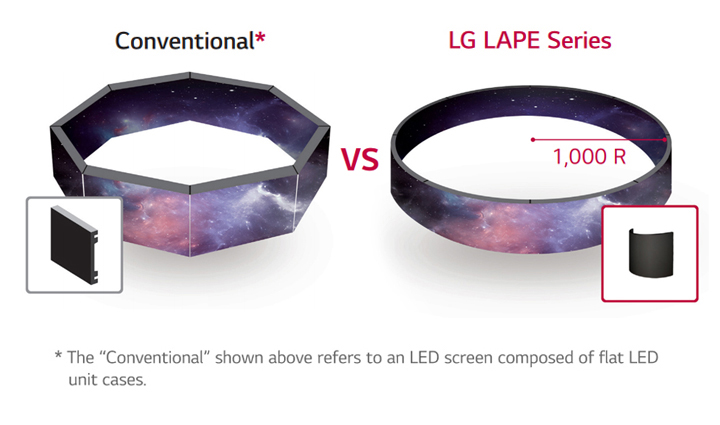 FLEXIBLE LDM
With a specially designed flexible LDM(LED Display Module), the LAPE series supports true concave and convex curvature up to 1,000R. This greatly amplifies design flexibility, providing users with the ability to create true curved screens.

REALISM THROUGH LIFELIKE COLORS
The LAPE series delivers vivid and distinctive picture quality through a wide range of color details with deep contrast thanks to LG's exclusive 'Dynamic Contrast Algorithm'.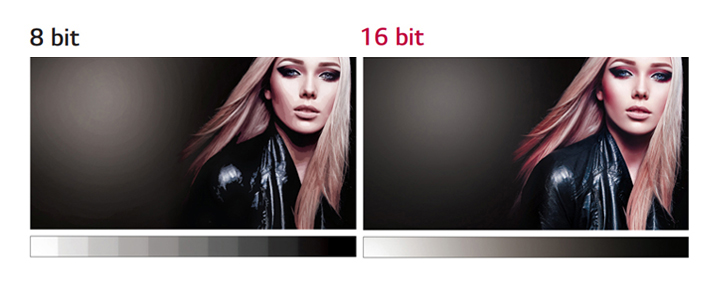 DETAILED EXPRESSION OF COLOR DEPTH
16-bit color processing provides a higher greyscale level, which seamlessly displays different depths and densities of colors without distortion, thereby giving a more realistic and sophisticated content.

SMOOTH PLAYBACK IN DYNAMIC MOTION
Powered by LG's display technology, a high refresh rate of 3,840Hz assures the smooth playback of content. The flicker-free image prevents the black bars that occur from video shooting, as well as eye strain and blurred vision in viewers.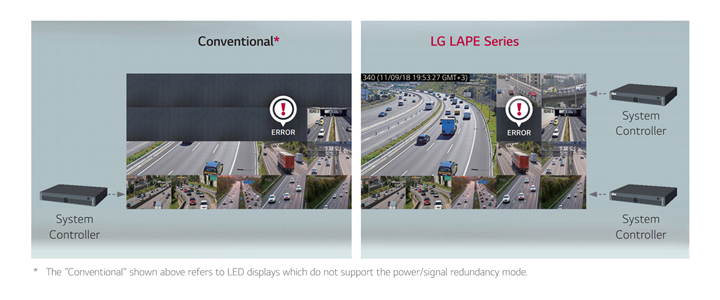 POWER/SIGNAL REDUNDANCY SUPPORT
The LAPE series is designed to support signal redundancy (optional), providing users with peace of mind.

PRECISE FHD/UHD SCEEN CONFIGURATION
It has often been difficult to configure a perfect FHD/UHD resolution screen prohibiting native resolution image display. With the LAPE series, this is possible for all model options.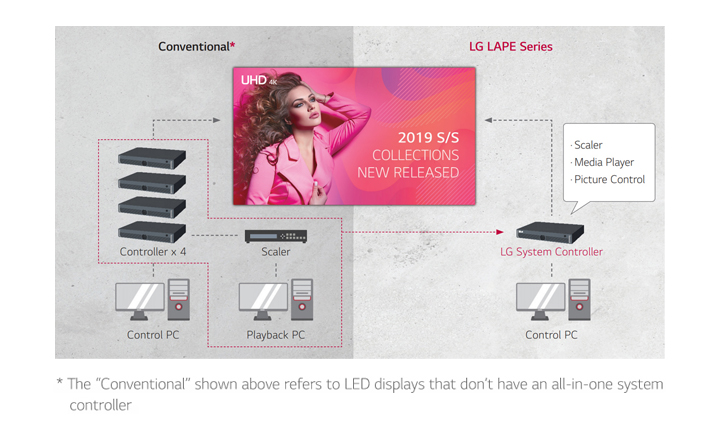 SMART HIGH PERFORMANCE SYSTEM CONTROLLER
The LAPE series comes with a versatile 4K system controller, providing simplified system configuration in a high-resolution canvas platform. The controller also has a built-in high performance media player as well as scaler.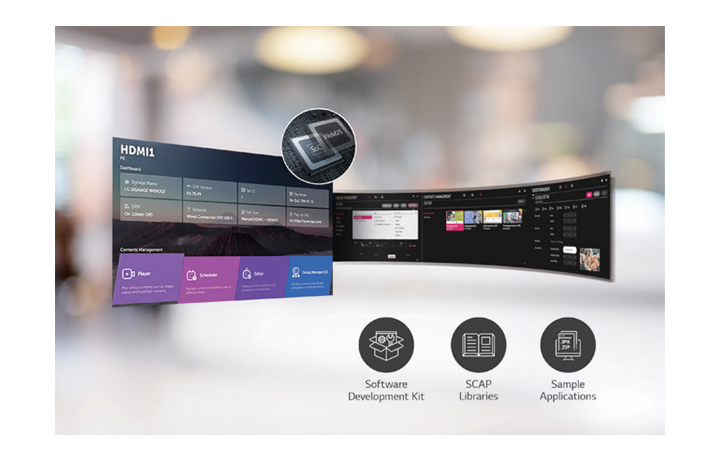 HIGH PERFORMANCE SoC with webOS
Built-in Quad Core SoC can execute several tasks at once while providing smooth content playback without the need for a media player. Also LG webOS platform enhances user convenience with intuitive GUI and simple app development tools.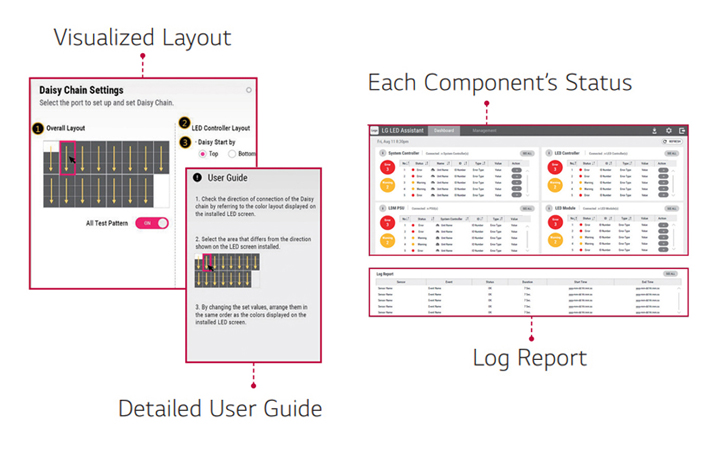 INTUITIVE MANAGEMENT SOFTWARE
LG's new management control software platform 'LED Assistant' provides easy screen management.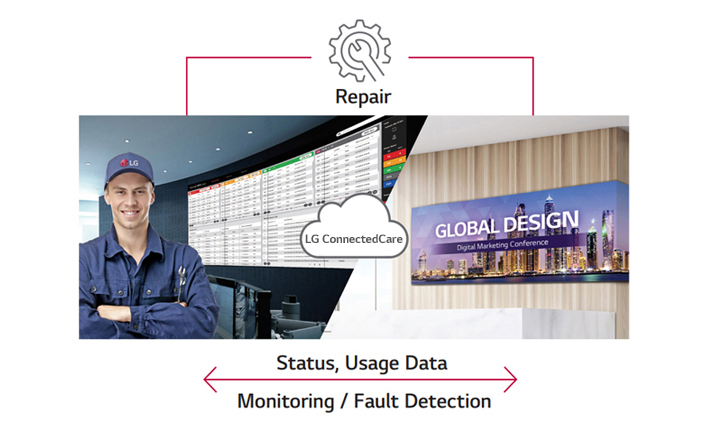 REAL-TIME CARE SERVICE
The maintenance gets easier and faster with an optional service LG ConnectedCare*, a cloud service solution provided by LG service. It remotely manages status of LED displays in client workplaces for fault diagnosis and remote-control services.

* The availability of "LG ConnectedCare" service can differ by region, so please contact the LG Sales representative in your region for further details.

EASY TO HANDLE & INSTALL
Conventional large-sized and heavy cabinet-based installation often results in LED dot defects during installation. The LAPE series breaks free from conventional norms by introducing much smaller and light weight LDM(LED Display Module)-based installation, providing incomparable ease of handling.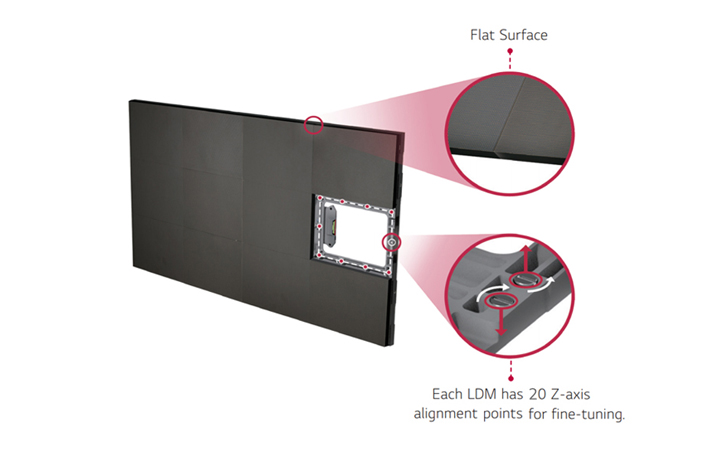 EASY SCREEN ALIGNMENT
The unit frame of the LAPE series has been carefully designed for easy screen flatness alignment. Each LDM has 20 Z-axis alignment points for ultra-fine flatness alignment.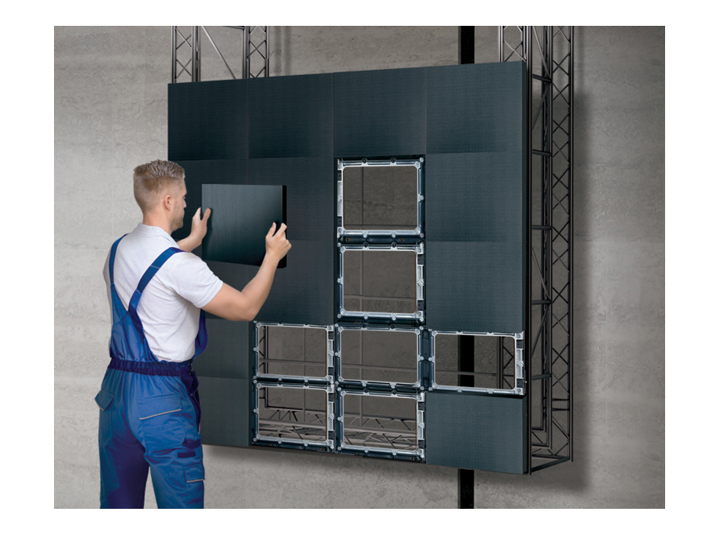 FRONT INSTALLATION & SERVICE
The LAPE series comes with front installation and front service access, freeing users from needing rear access space, as well as a sleek screen design for maximum space optimization
Tech Spec
Physical Parameter

Physical Parameter spec
Pitch Name
P1.5
Pixel Configuration
3 in 1 SMD
Pixel Pitch (mm)
1.50
Module Resolution (W x H)
160 x 120
Module Dimensions (W x H, mm)
240 x 180
Weight per Module (kg)
0.36
No. of Modules per Unit Case (W x H)
2 x 3
Unit Case Resolution (W x H)
320 x 360
Unit Case Dimensions (W x H x D, mm)
480 x 540 x 105
Unit Case Surface Area (m²)
0.259
Weight per Square Meter (kg/m²)
38.4
Weight per Unit Case (kg/unit)
10.1
Physical Pixel Density (pixels/m²)
444,444
Flatness of Unit Case (mm)
±0.2
Unit Case Material
Die Casting Aluminum
Service Access
Front1) and Rear
1) Min. 400mm of space should be required between the cabinet rear and the wall.

Optical Parameter

Optical Parameter spec

| | |
| --- | --- |
| Min. Brightness (After Calibration) | 700 cd/m² |
| Color Temperature | 3,200 ~ 9,300 |
| Visual Viewing Angle (Horizontal) | 160 |
| Visual Viewing Angle (Vertical) | 140 |
| Brightness Uniformity | 95% |
| Color Uniformity | ±0.015Cx, Cy |
| Contrast Ratio | 6,000 |
| Processing Depth (bit) | 16 (HDR10) |

Electrical Parameter

Electrical Parameter spec

| | |
| --- | --- |
| Power Consumption (W/Cabinet, Max.) | 200 |
| Power Consumption (W/Cabinet, Avg.) | 67 |
| Power Consumption (W/m², Max.) | 770 |
| Heat Dissipation (BTU/h/Cabinet, Max.) | 682 |
| Heat Dissipation (BTU/h/Cabinet, Avg.) | 228 |
| Heat Dissipation (BTU/h/㎡, Max.) | 2,626 |
| Power Supply (V) | 100 to 240 |
| Frame Rate (Hz) | 50 / 60 |
| Refresh Rate (Hz) | 3,840 |

Operation Conditions

Operation Conditions spec

| | |
| --- | --- |
| Lifetime (Hours to Half Brightness) | 100,000 |
| Operating Temperature (°C) | 0°C to + 40°C |
| Operating Humidity | 10-80% RH |

Certification

Certification spec

| | |
| --- | --- |
| EMC | FCC Class A / CE / KC |
| Environment | RoHS |

Controller

Controller spec

| | |
| --- | --- |
| Controller | LCLG005-D |

Connectivity

Connectivity spec

| | |
| --- | --- |
| Video Inputs | HDMI In, DP In, OPS In, USB |
| Control | RJ45 In, RS232C In/out |
| Special Features | HDR10, Temperature Sensor, Power Detection |
Recently Viewed