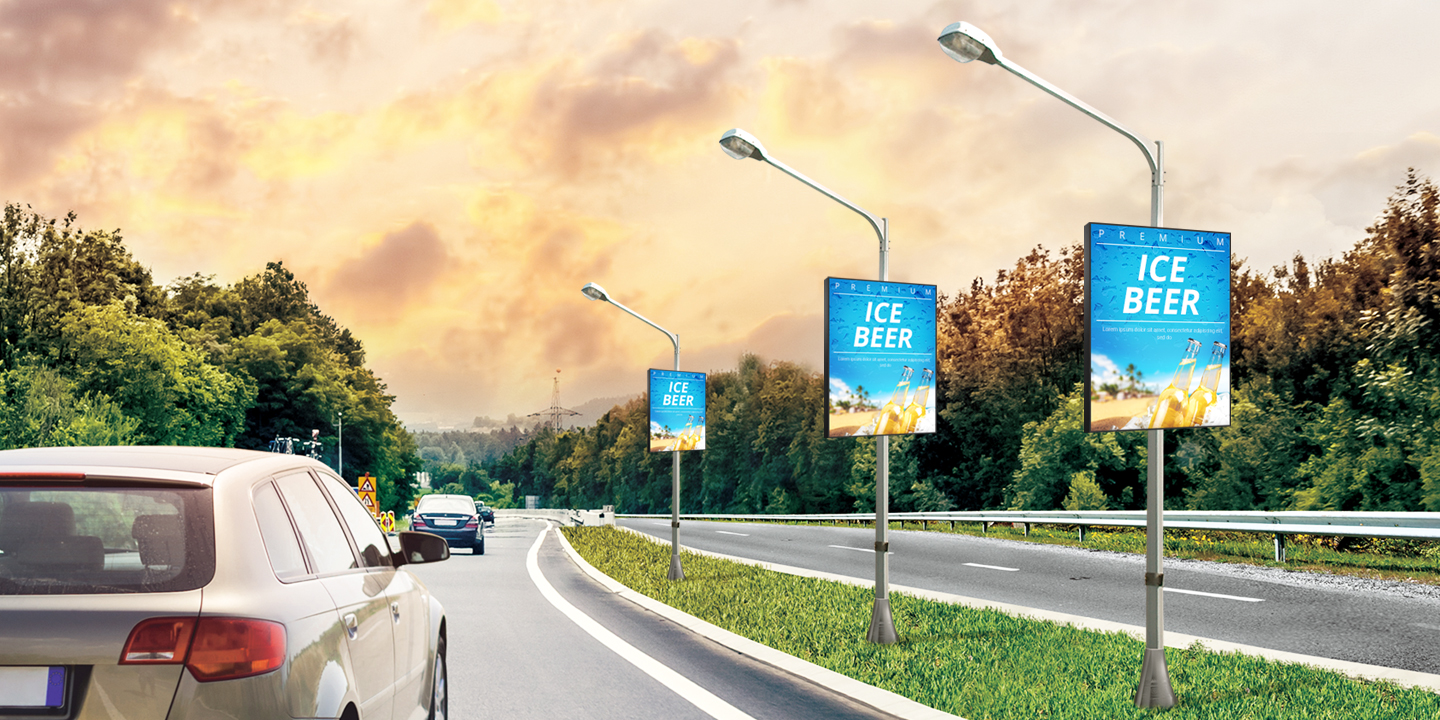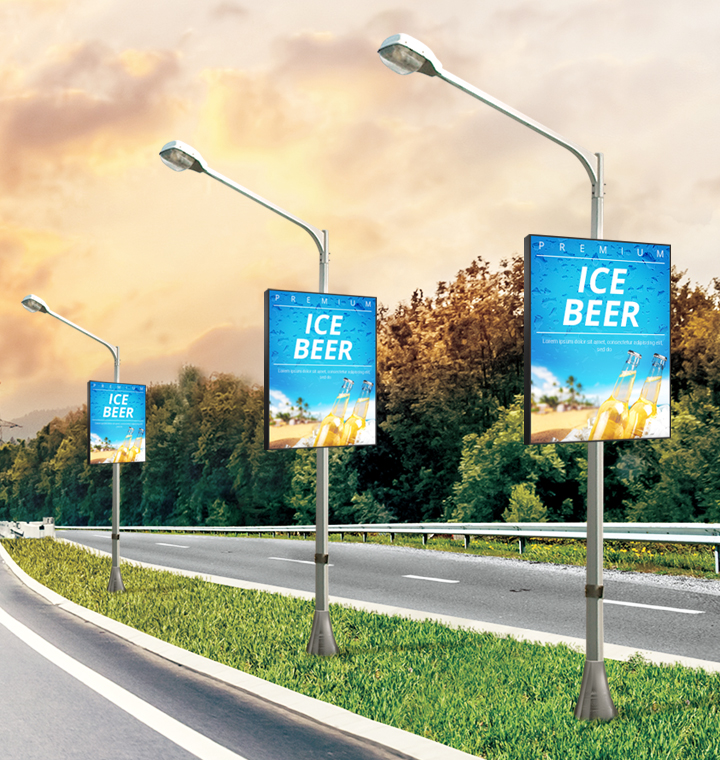 LBE DOOH
The LBE DOOH series is suitable for fixed outdoor installation, featuring slim die-cast aluminum housing for seamless building with energy efficient performance. It can be configured to screen ratios of 4:3, 8:9, and 16:9, which are ideal for playing back advertising content.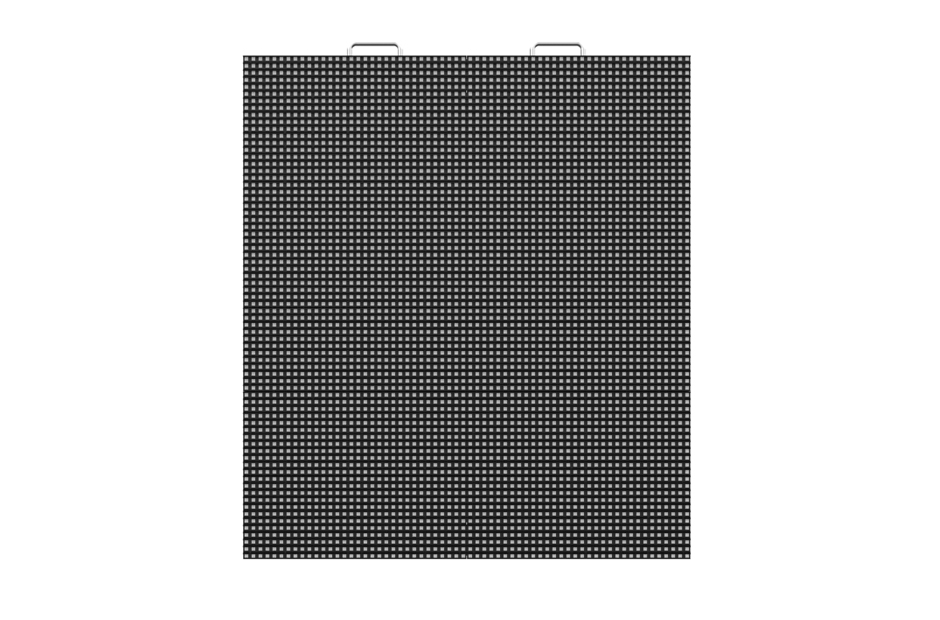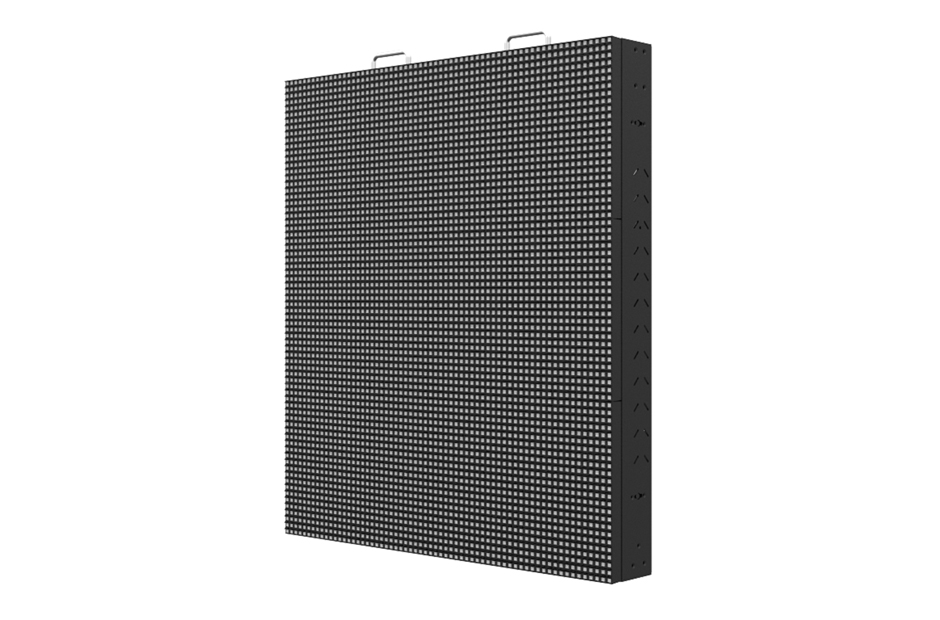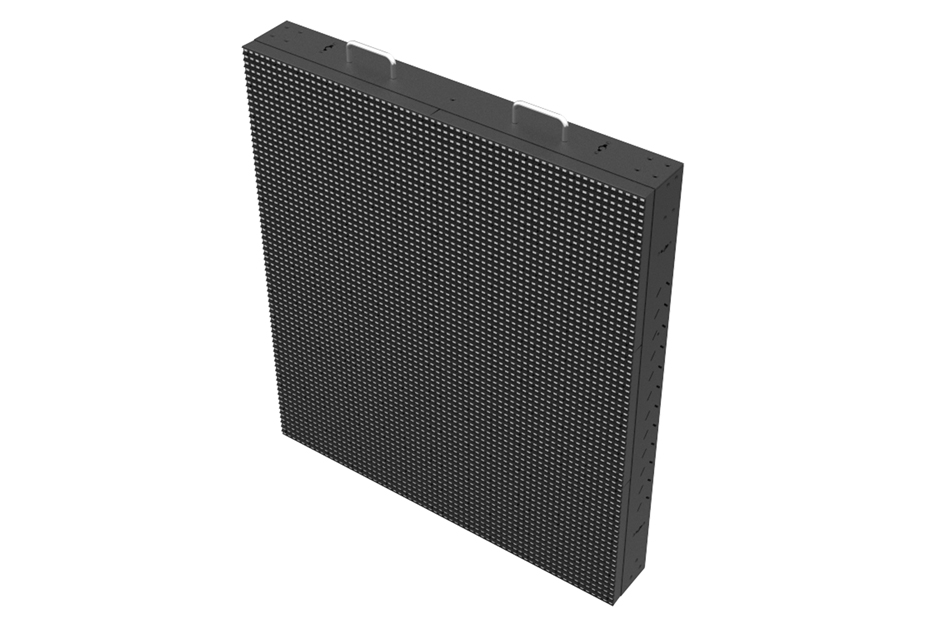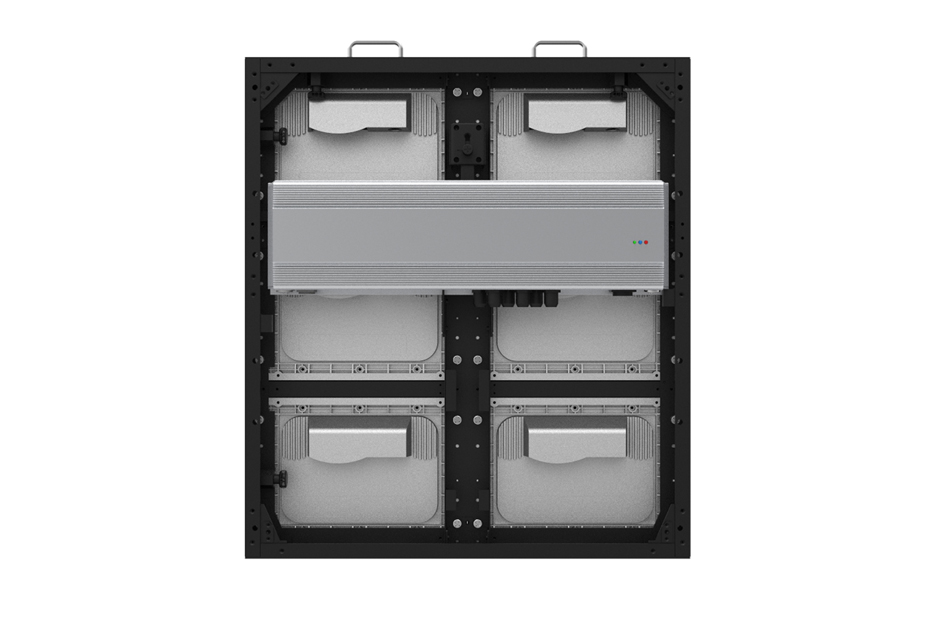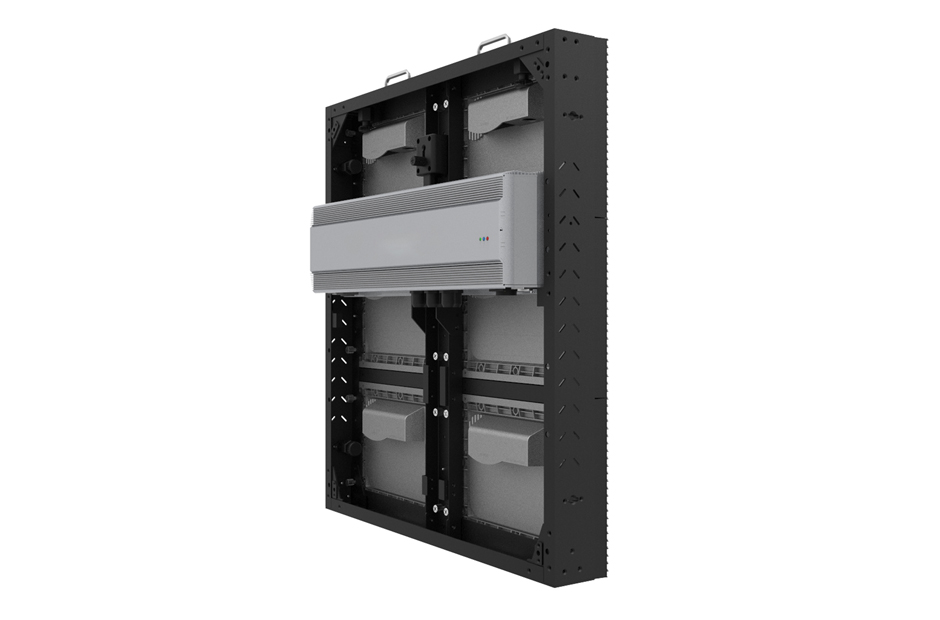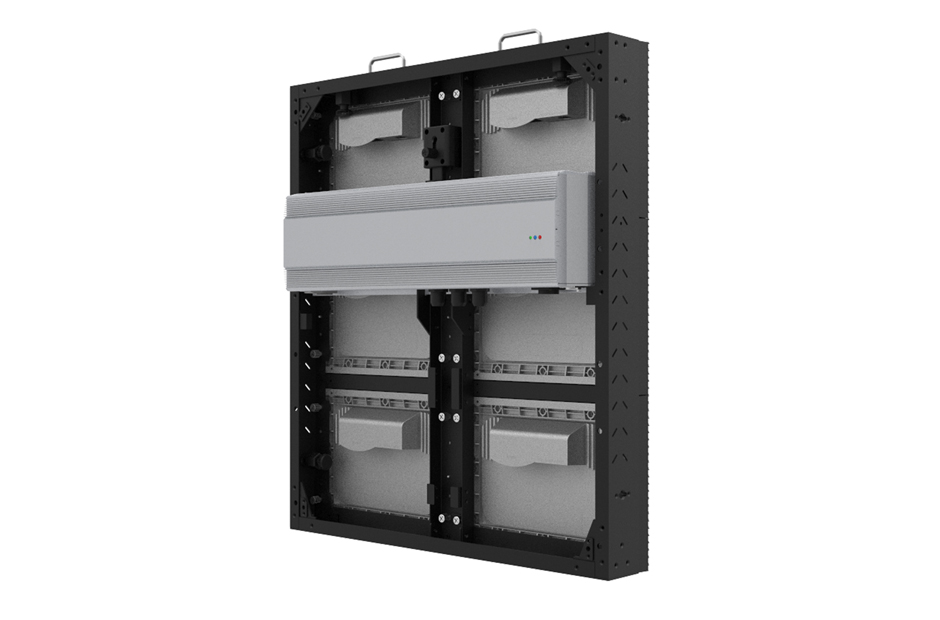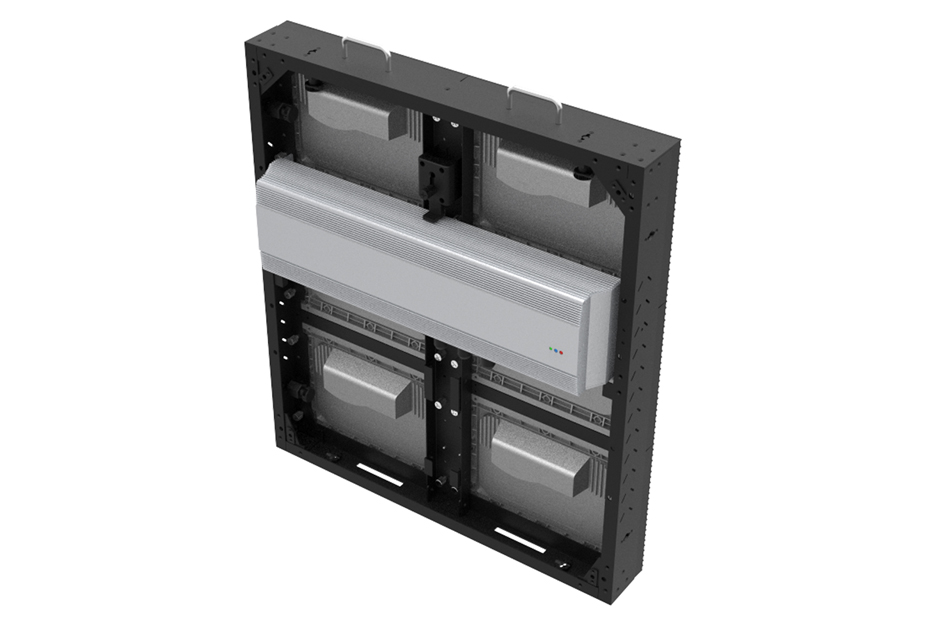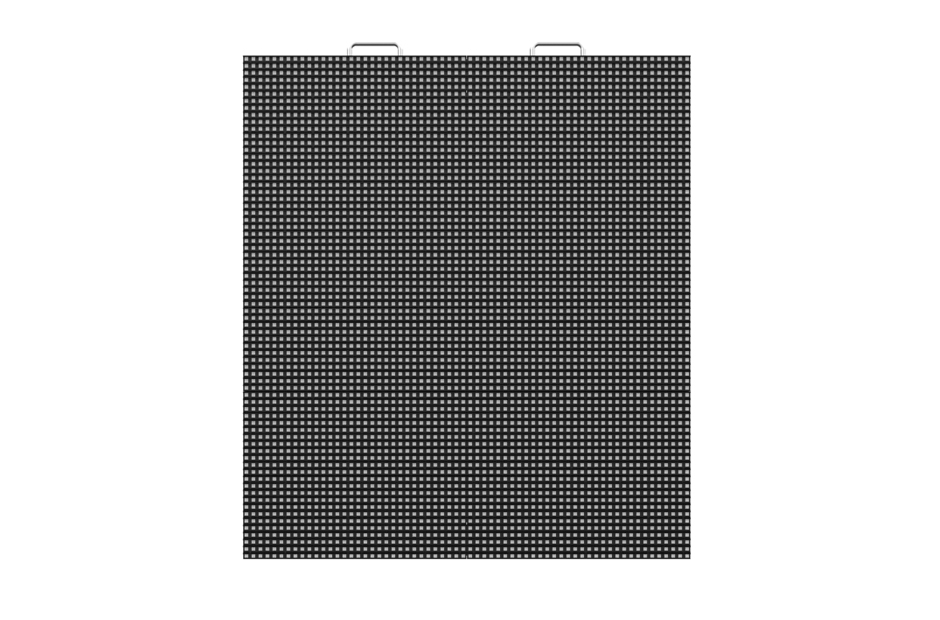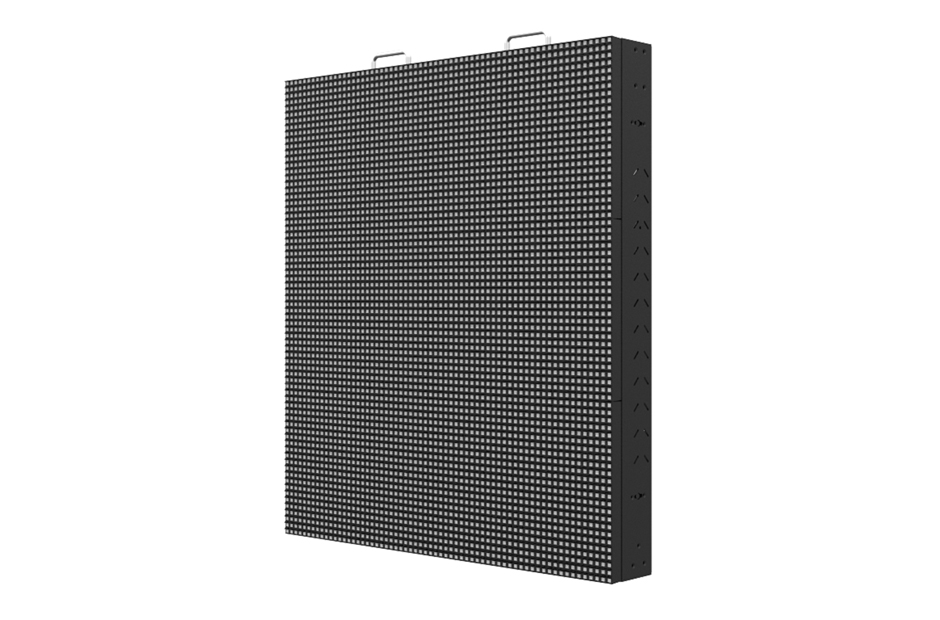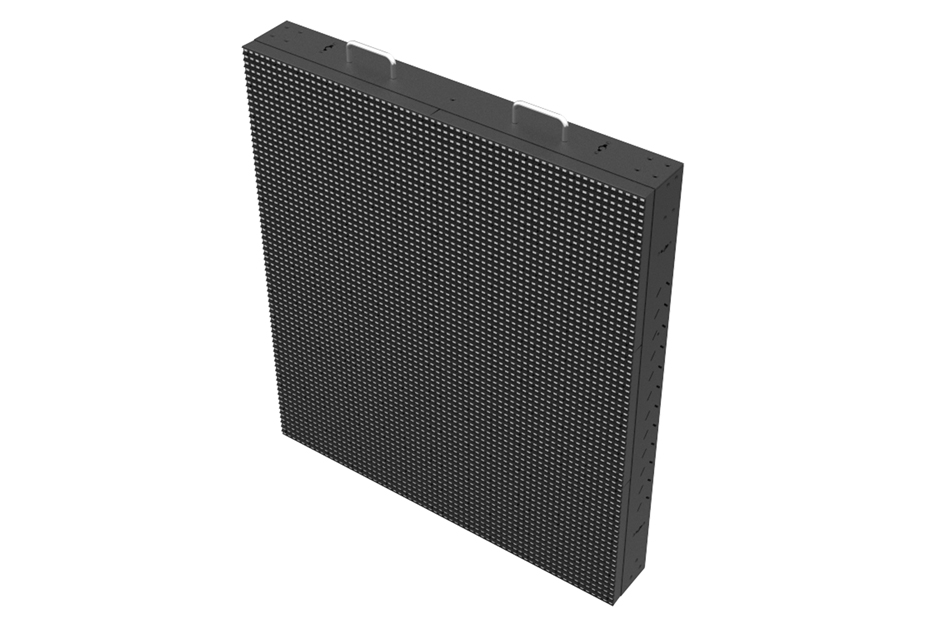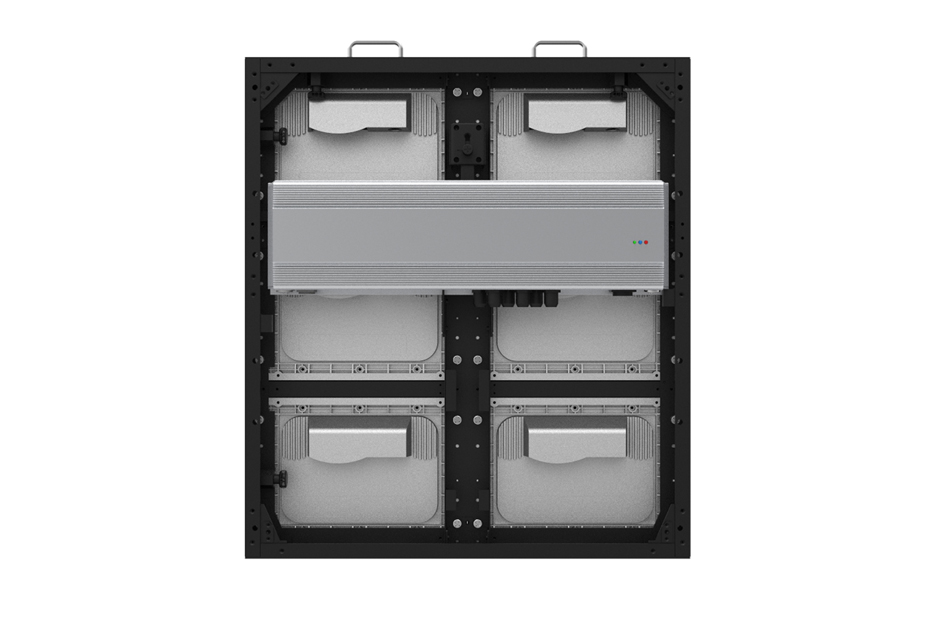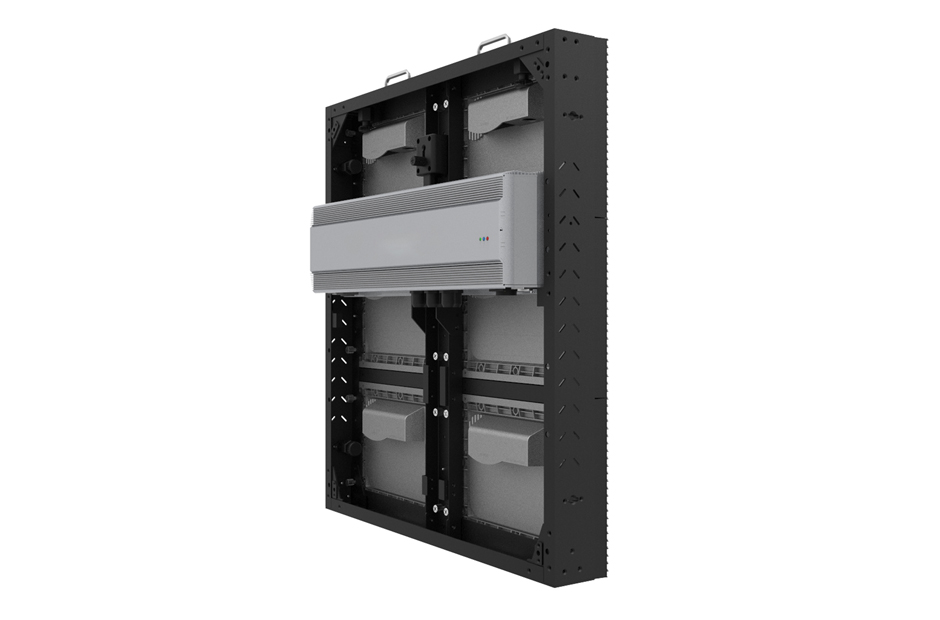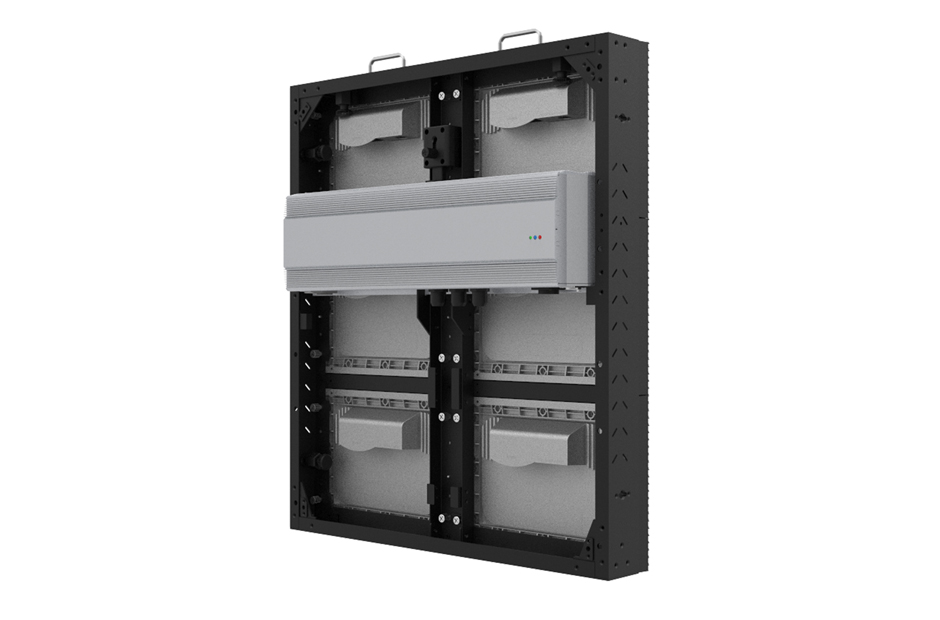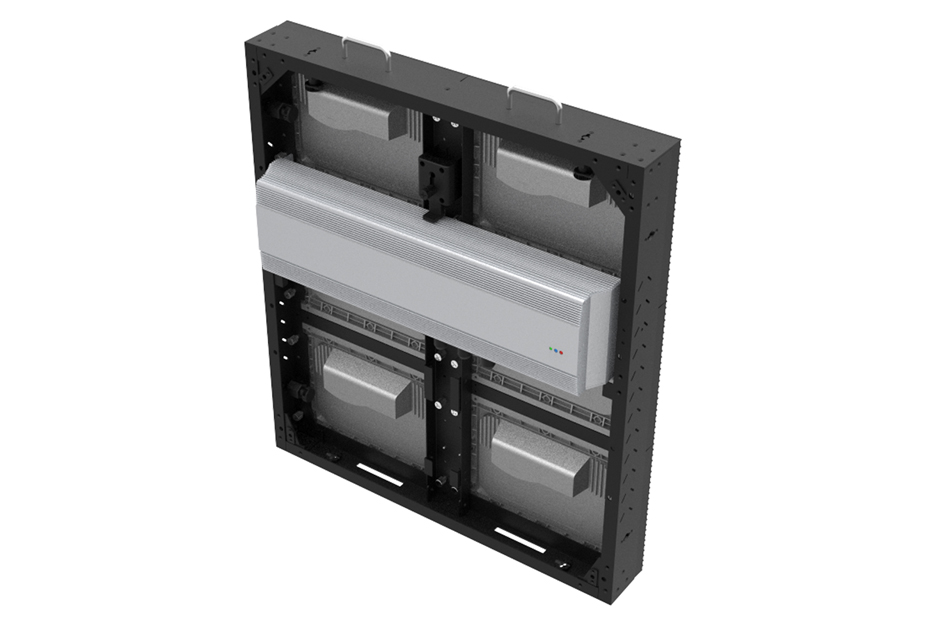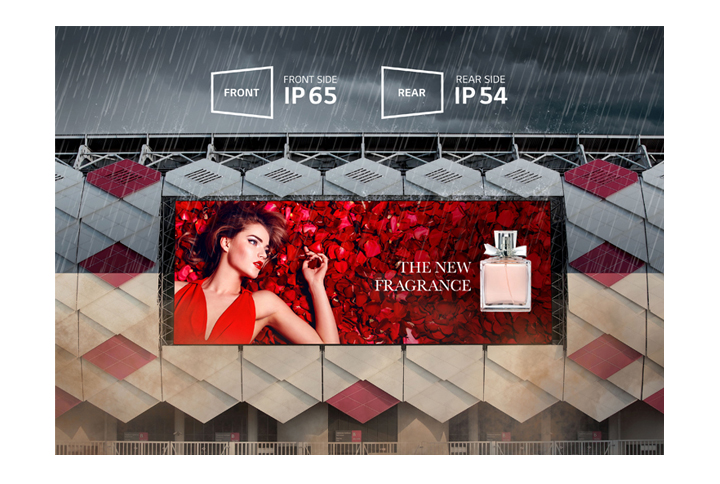 Reliable Weatherproof Design
The front and back of the unit case are IP65- and IP54-certified, respectively, allowing stable operation unaffected by weather and harmful outdoor environments.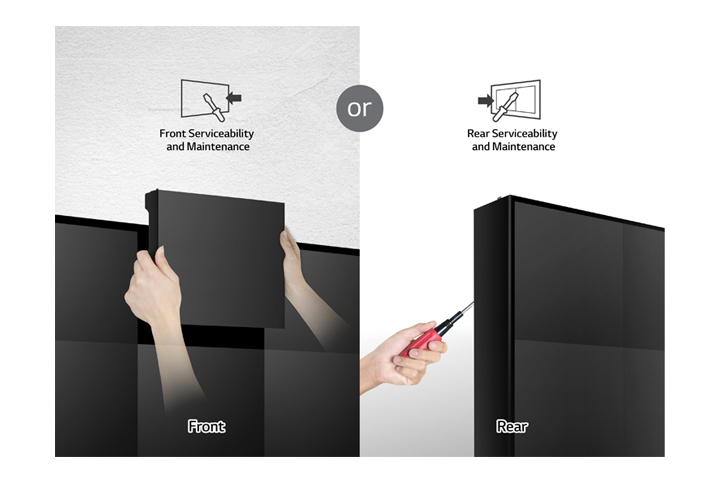 Front or Rear Serviceability
The product offers either front access or rear access, allowing customers to choose according to their installation environment and minimizing limitations in installation and maintenance. *Except the LBE040DD4 model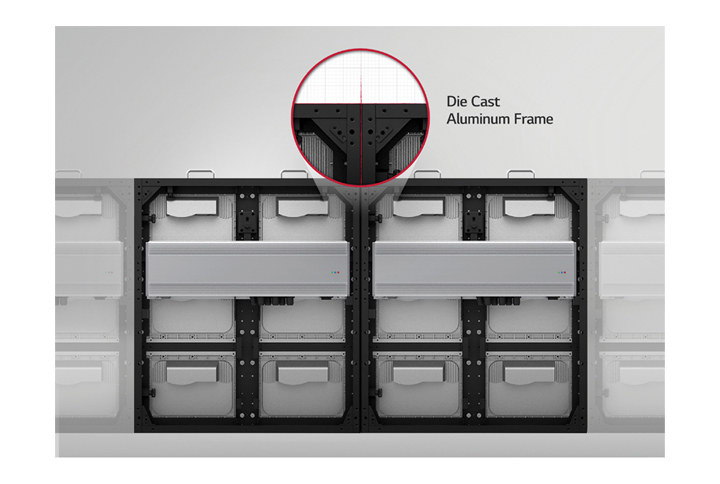 Die Cast Aluminum Frame Design
The aluminum frame design gives the unit cases clean angles and finishes, eliminating gaps that would disrupt the smooth screen display.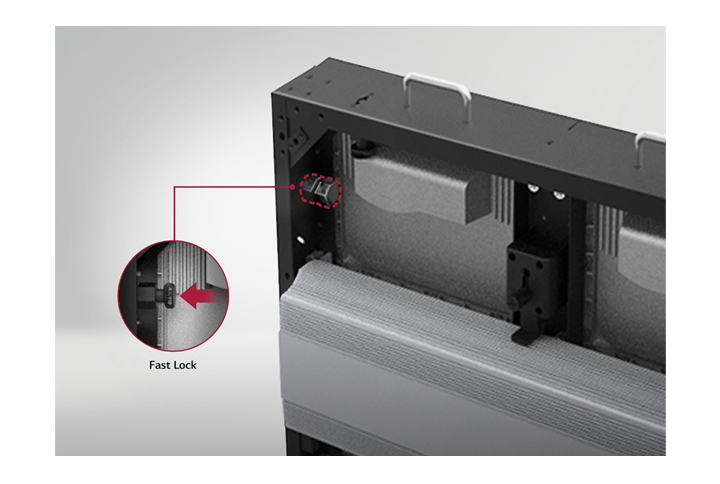 Fast Lock for Easy Assembly
The unit cases can be simply connected by "rolling fast lock" each other.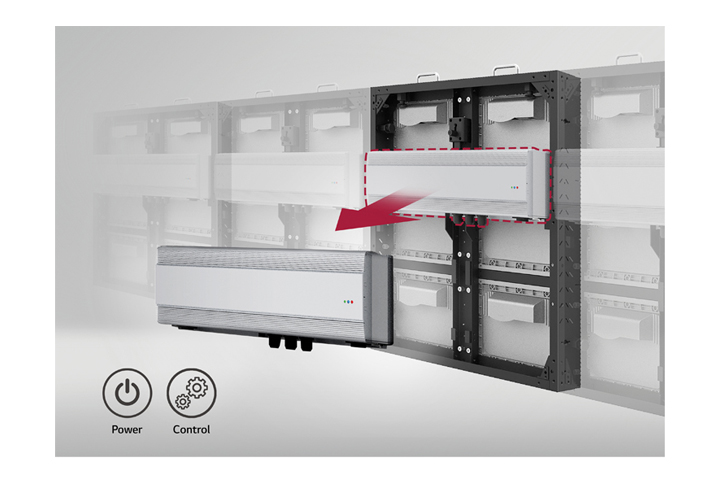 Attachable Control/Power Unit
Power and control units attached to the unit cases can be easily removed, facilitating repairs.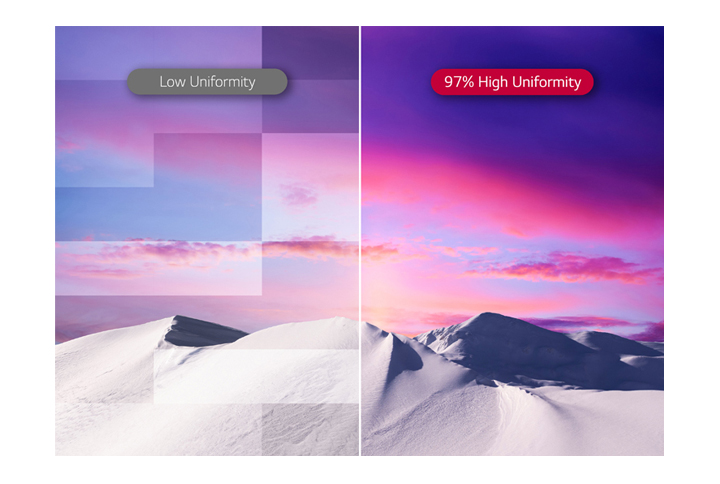 Uniform Picture Quality
Every step from production is strictly managed, while factory calibration ensures consistent quality between the LED units. The display provides seamless content with 97% brightness uniformity.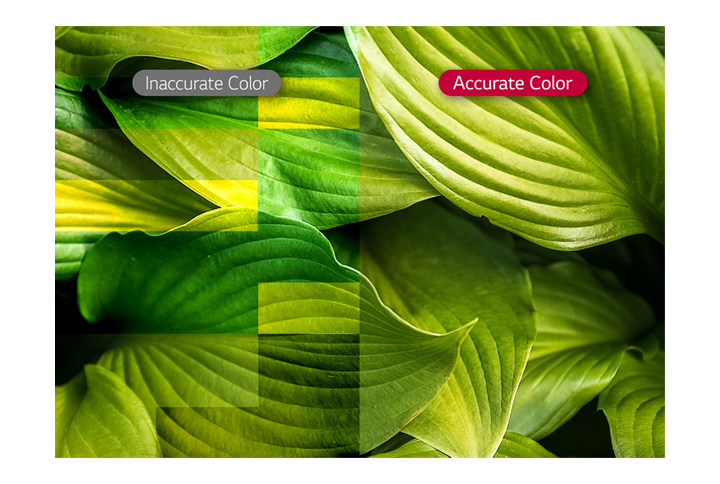 Vividness with Color Accuracy
LG's rigorous quality standards also make LG LED signage reproduce accurate colors, vividly displaying the original colors of objects without distortion.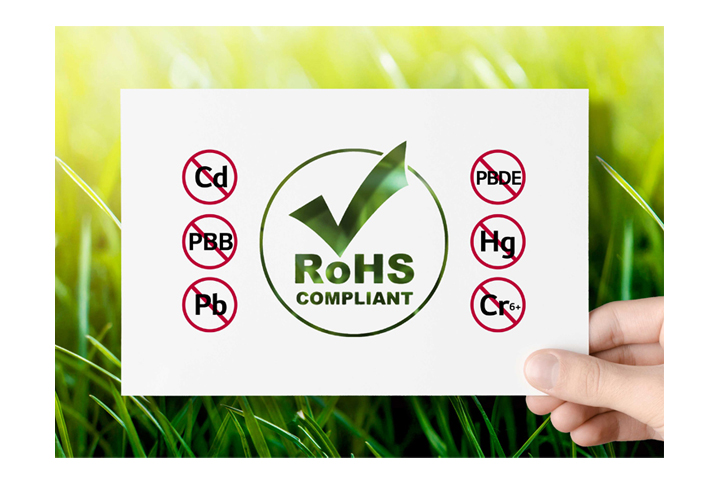 RoHS Certified Safe Product
Boasting RoHS certification, all LG LED signage models are environmentally-friendly products that do not use materials harmful to the environment and people.
Tech Spec
Model spec

| | | | | | |
| --- | --- | --- | --- | --- | --- |
| Model Name | LBE040DD4 | LBE080DD3 | LBE080DD4 | LBE100DD3 | LBE100DD4 |
| Pixel Configuration | 3 in 1 SMD | 3 in 1 SMD | 3 in 1 SMD | 3 in 1 SMD | 3 in 1 SMD |
| Pixel Pitch (mm) | 4.00 | 8.00 | 8.00 | 10.00 | 10.00 |
| Unit Case Resolution (WxH) | 160 x 180 | 80 x 90 | 80 x 90 | 64 x 72 | 64 x 72 |
| Unit Case Dimensions (WxHxD, mm) | 640 x 720 x 90 | 640 x 720 x 90 | 640 x 720 x 90 | 640 x 720 x 90 | 640 x 720 x 90 |
| Weight per Unit Case / Square Meter (kg) | 17.0/36.9 | 17.0/36.9 | 17.0/36.9 | 17.0/36.9 | 17.0/36.9 |
| Service Access | Rear | Front or Rear | Front or Rear | Front or Rear | Front or Rear |
| Min. Brightness (After Calibration, cd/㎡) | 5,000 | 5,500 | 5,000 | 5,500 | 5,000 |
| Color Temperature | 6,500 | 6,500 | 6,500 | 6,500 | 6,500 |
| Visual Viewing Angle (Horizontal/Vertical) | 160 / 120 | 160 / 120 | 160 / 120 | 160 / 120 | 160 / 120 |
| Brightness Uniformity / Color Uniformity | 97%/±0.003Cx,Cy | 97%/±0.003Cx,Cy | 97%/±0.003Cx,Cy | 97%/±0.003Cx,Cy | 97%/±0.003Cx,Cy |
| Contrast Ratio | 5,000 | 5,000 | 5,000 | 5,000 | 5,000 |
| Processing Depth (bit) | 14 | 14 | 14 | 14 | 14 |
| Power Consumption (W/Unit, Avg./Max.) | 120/360 | 110/330 | 110/330 | 110/330 | 110/330 |
| Power Consumption (W/m², Max.) | 780 | 720 | 720 | 720 | 720 |
| Power Supply (V) | 100 to 240 | 100 to 240 | 100 to 240 | 100 to 240 | 100 to 240 |
| Refresh Rate (Hz) | 3,840 | 3,840 | 3,840 | 3,840 | 3,840 |
| Lifetime (Half brightness, hrs)* | 50,000 | 80,000 | 50,000 | 80,000 | 50,000 |
| Operating Temperature(°C) / Humidity | -10° to 45°/0-80%RH | -10° to 45°/0-80%RH | -10° to 45°/0-80%RH | -10° to 50°/0-80%RH | -10° to 45°/0-80%RH |
| IP rating Front / Rear | IP65/IP54 | IP65/IP54 | IP65/IP54 | IP65/IP54 | IP65/IP54 |