Prev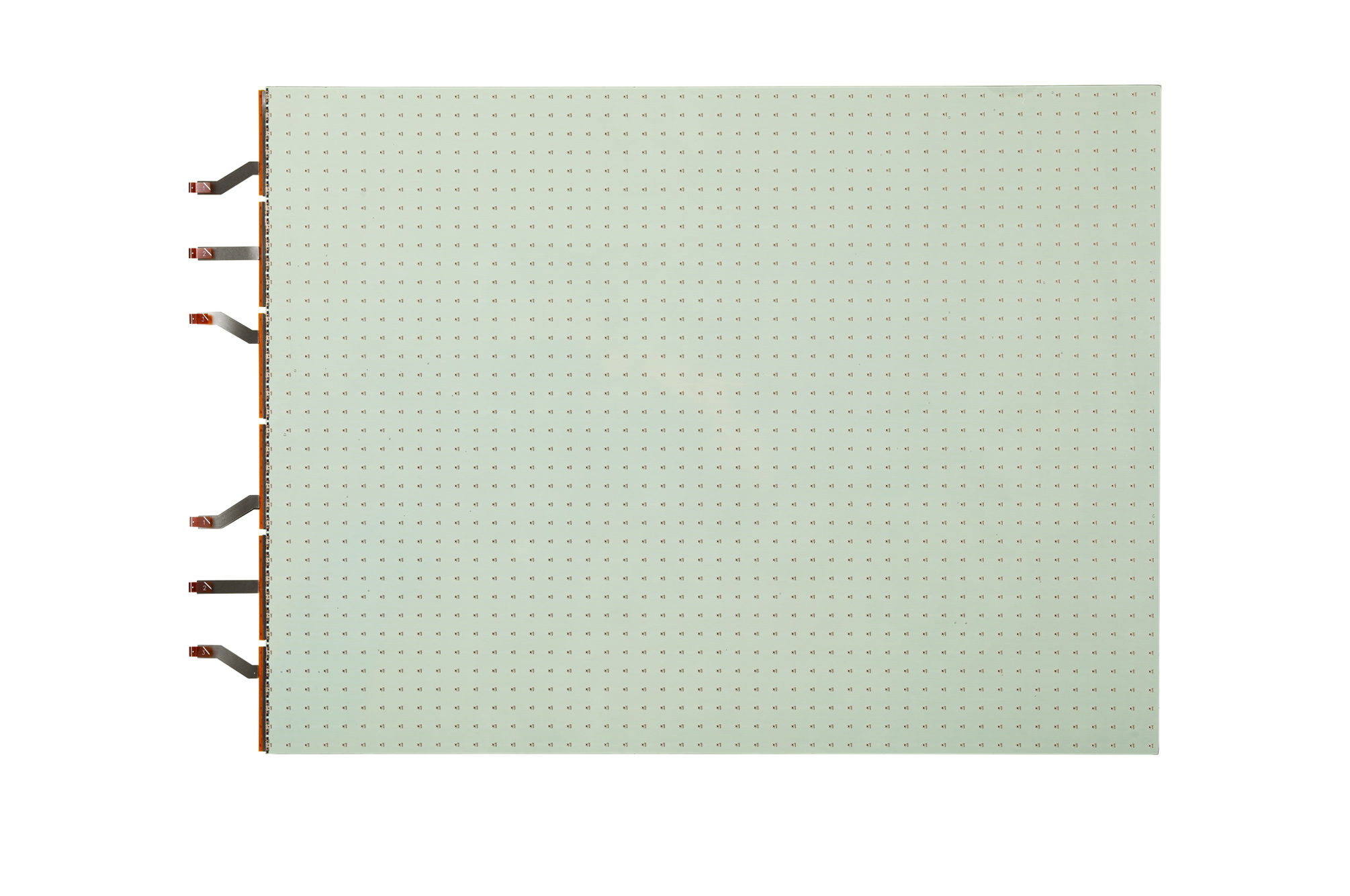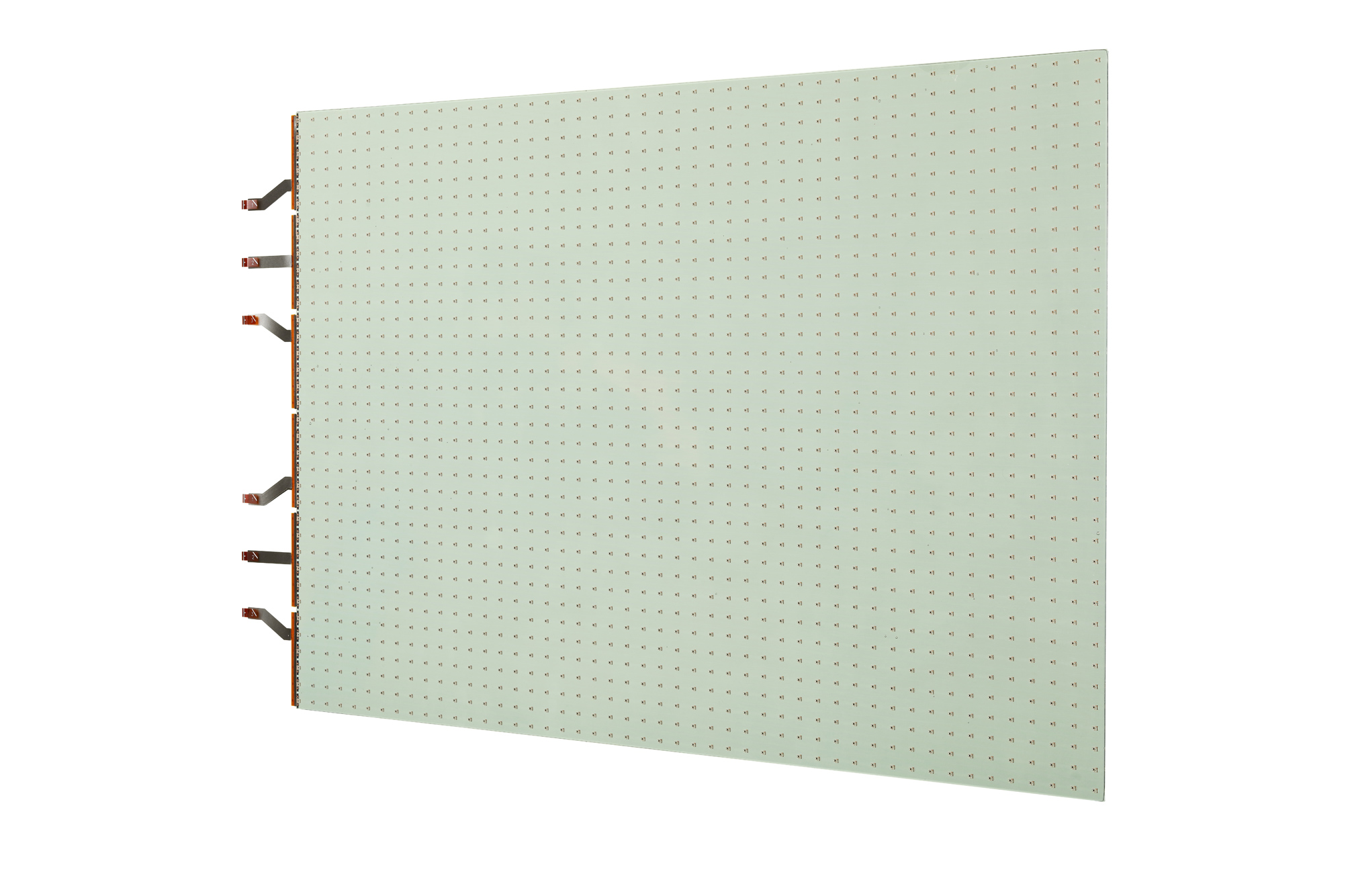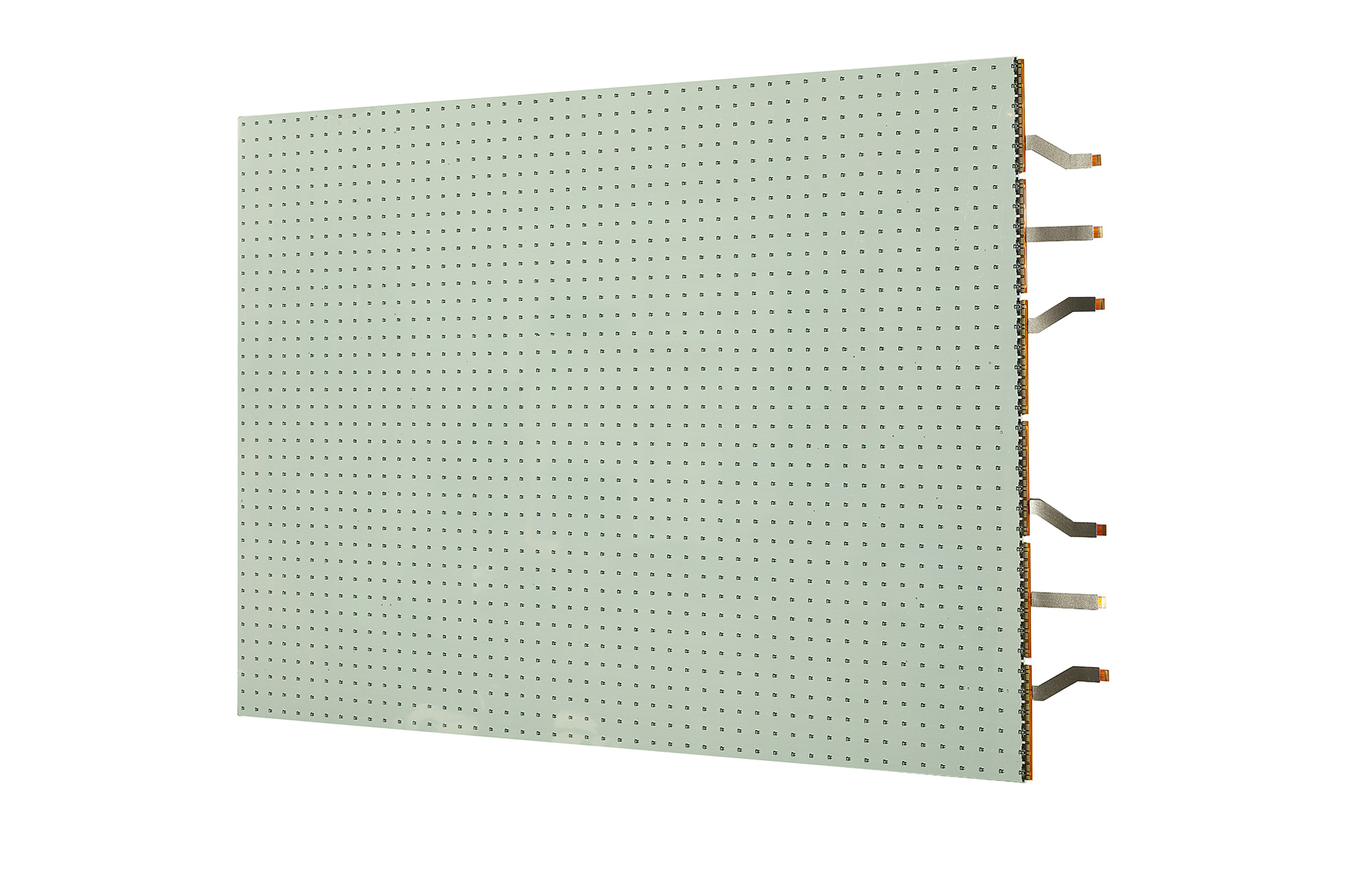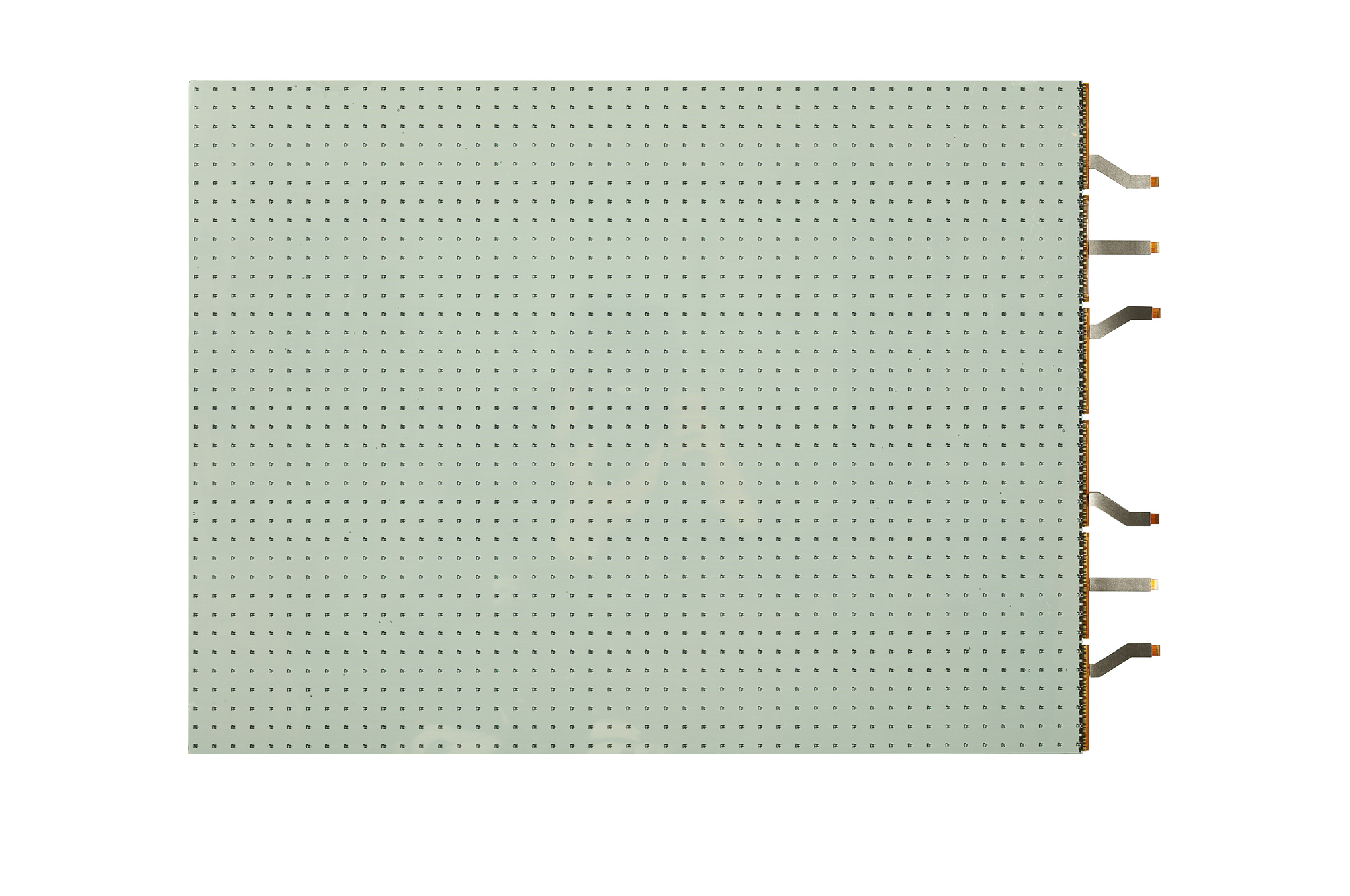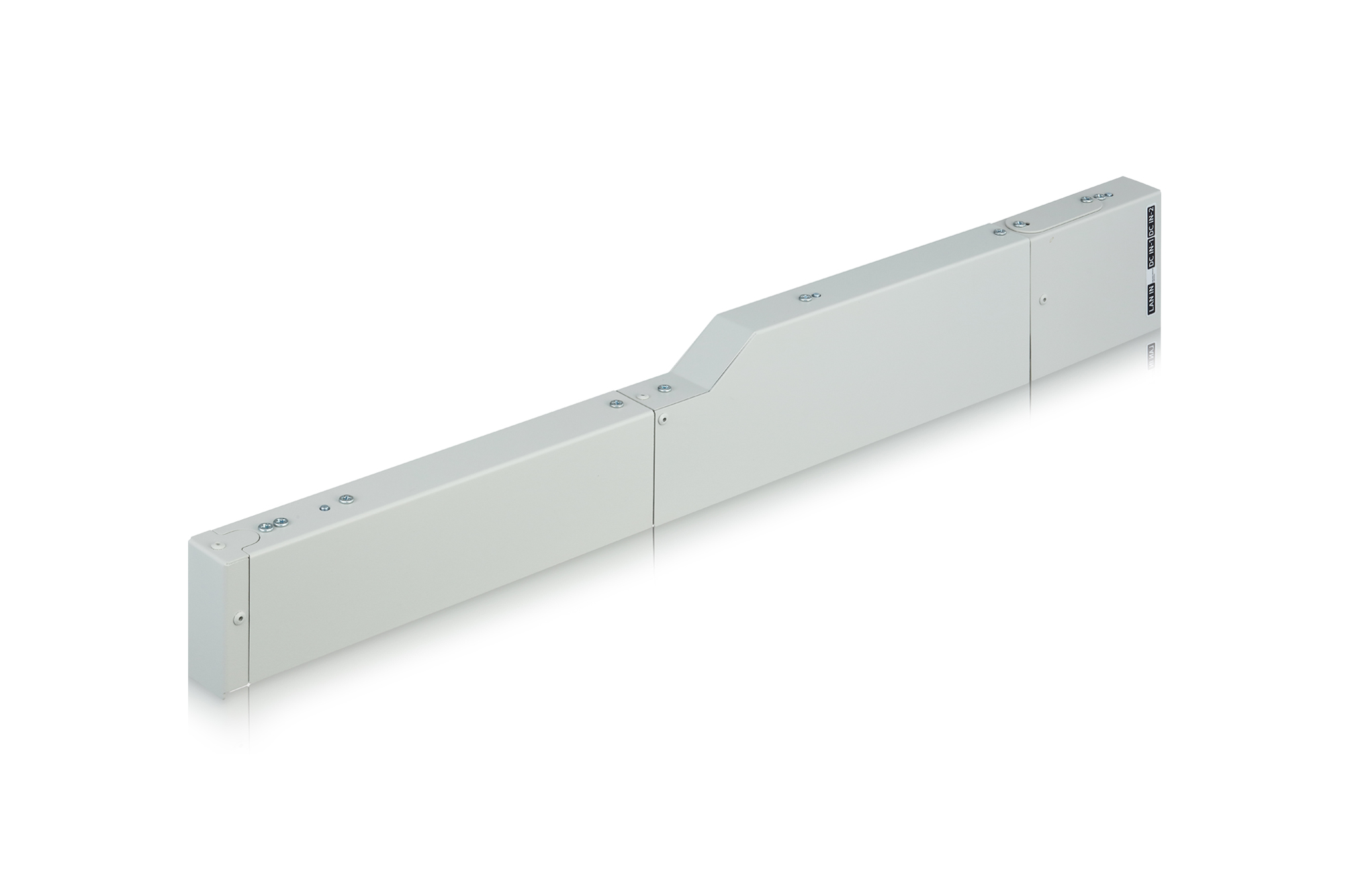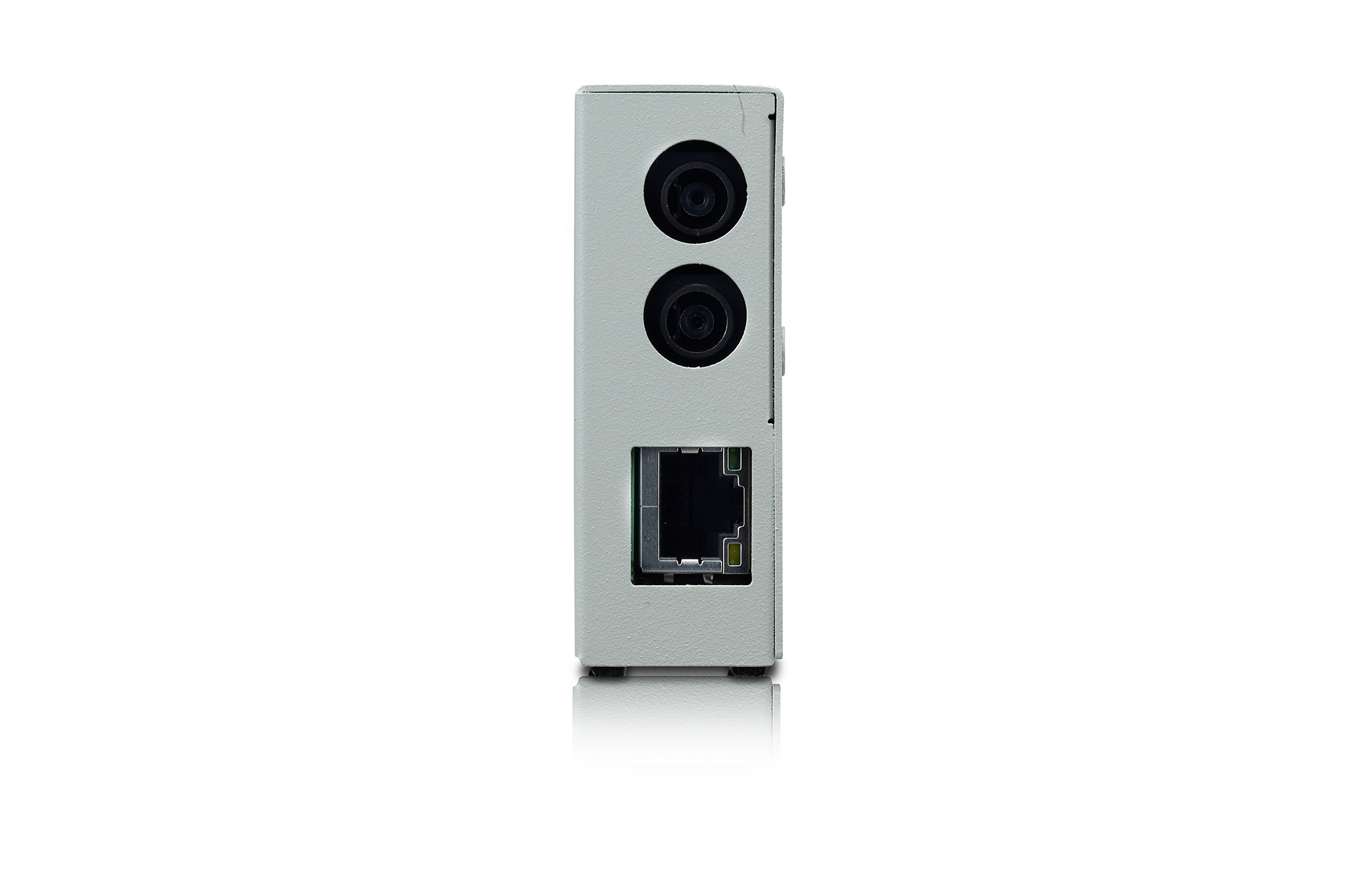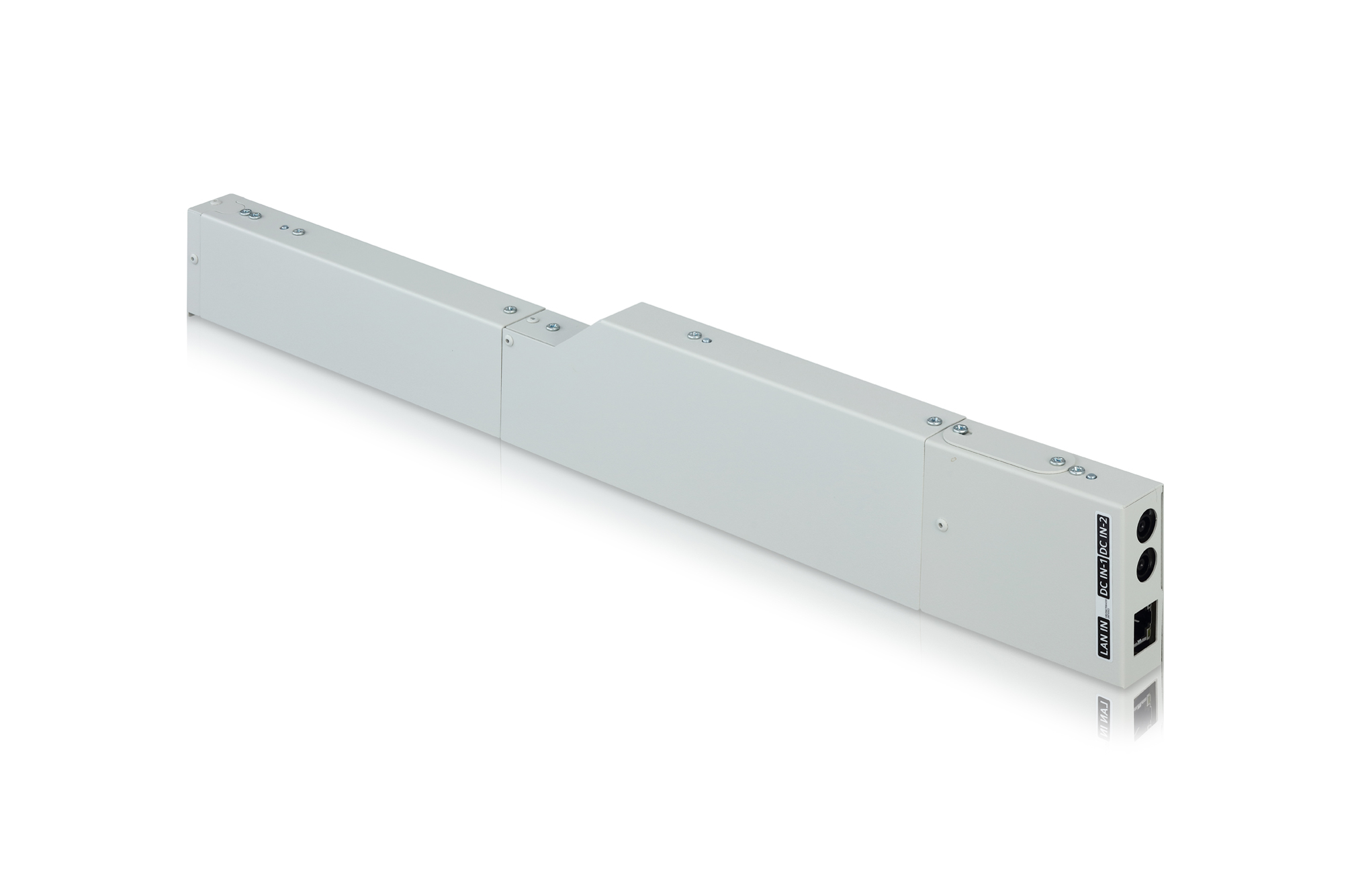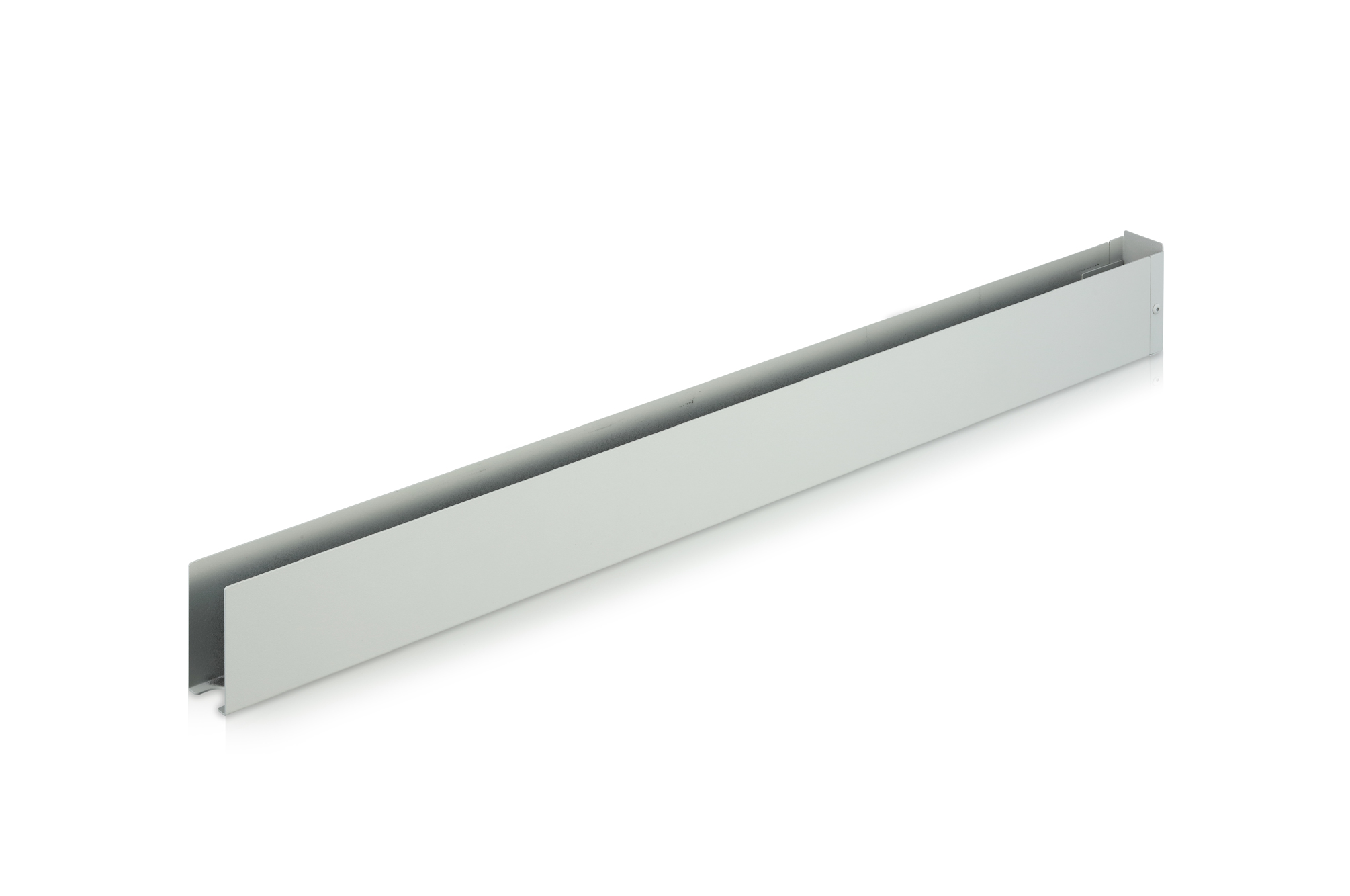 LAT140
Transparent LED Film
Global
Share
Key Feature
Pitch : 14mm
LED Type: R,G,B 3in1 SMD
Transmittance: 53%
Curvature(concave and convex): 2,000R
Self-adhesive Film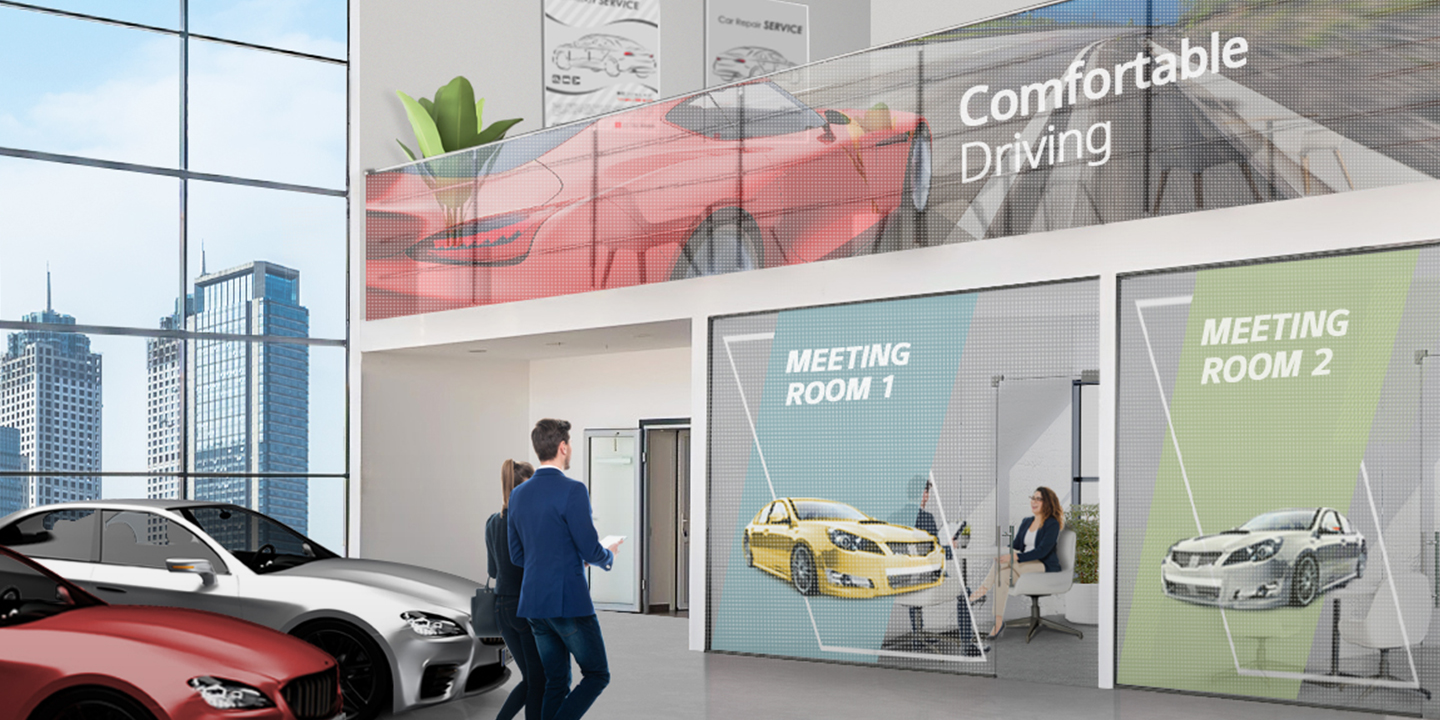 * All images in this page are for illustrative purposes only and may differ from the actual product.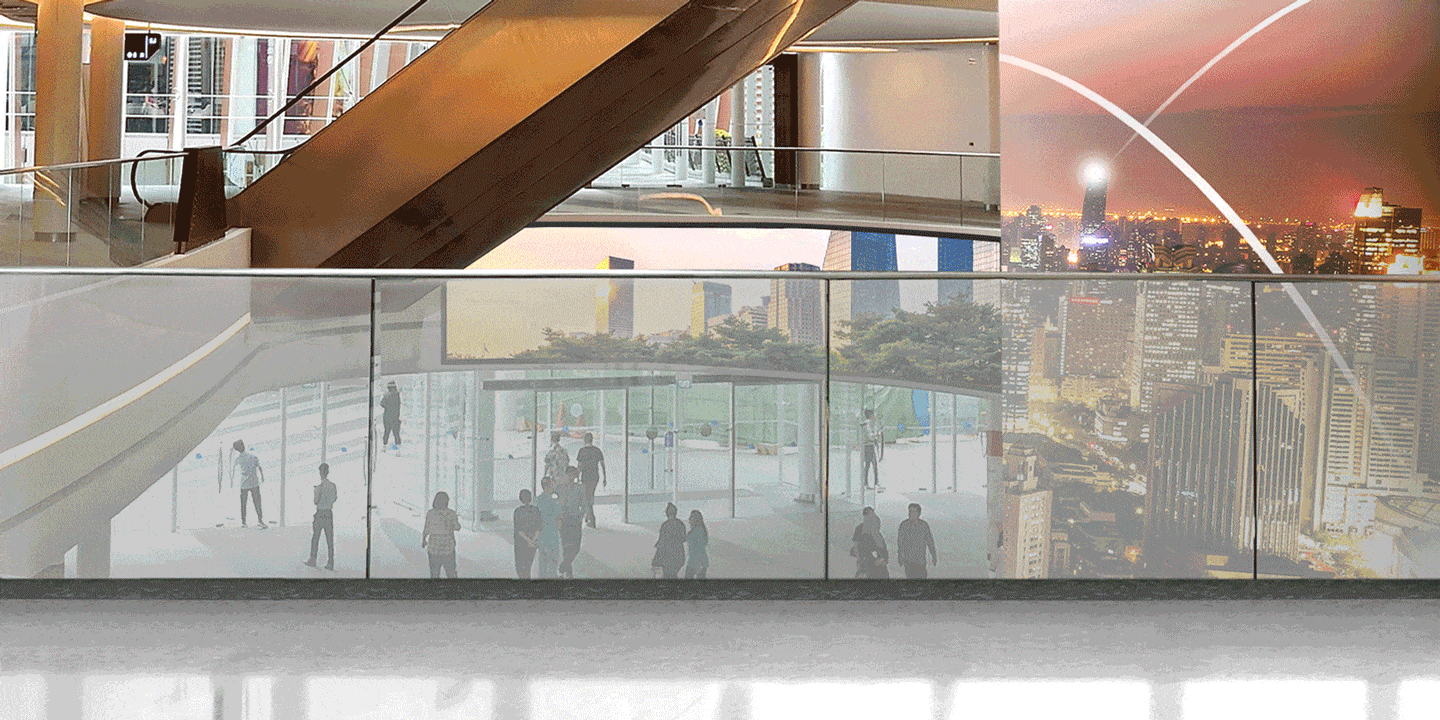 A NATURAL BLEND WITH SPACE
Superb Transparency
The LG Transparent LED film reflects the object behind the product even after the product is attached and turned off. This offers a wide-open view while blending into existing interior design smoothly and delivers various information effectively by attracting the attention of passersby.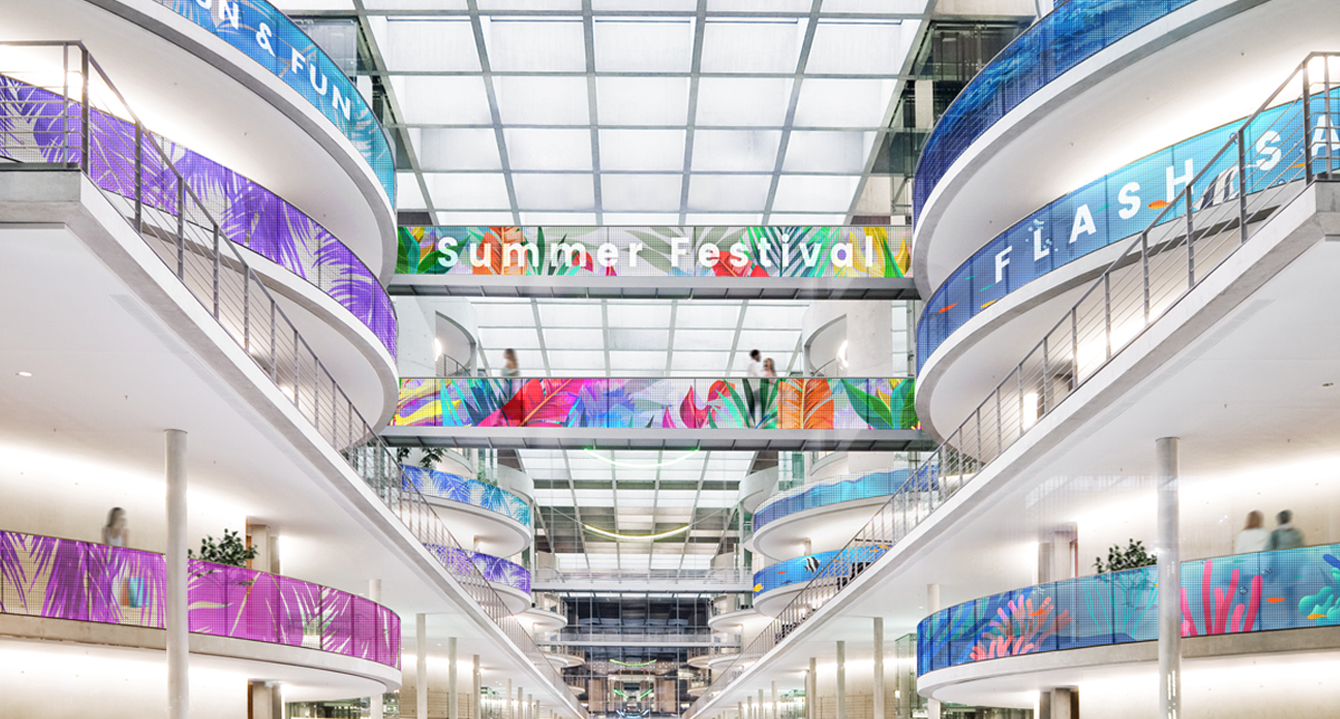 A NATURAL BLEND WITH SPACE
Fitting in with Flats and Curves
The LG Transparent LED film supports curvatures up to 2,000R convex and concave for curved glass or window applications, and offers even surface by durable, transparent layers. This allows a wide range of venues to be redesigned with the LAT series as a landmark.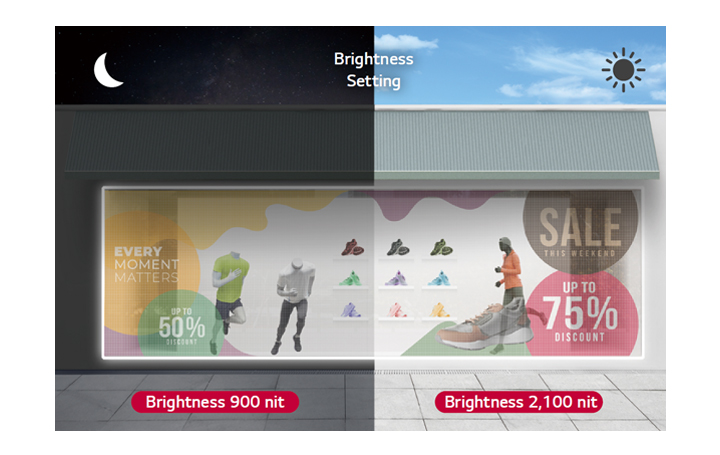 EYECATCHING CONTENT DISPLY
Enhanced Brightness and Control
The LED film with smaller pixel pitch, 14mm, and advanced brightness of up to 2,100nit(cd/m²)* attracts the attention of passersby while displaying a wide range of colors. Also, by using Control Manager solution, you can adjust and set brightness by timeline to deliver messages with optimal brightness.

* The examined brightness may differ from testing environments including a photometer.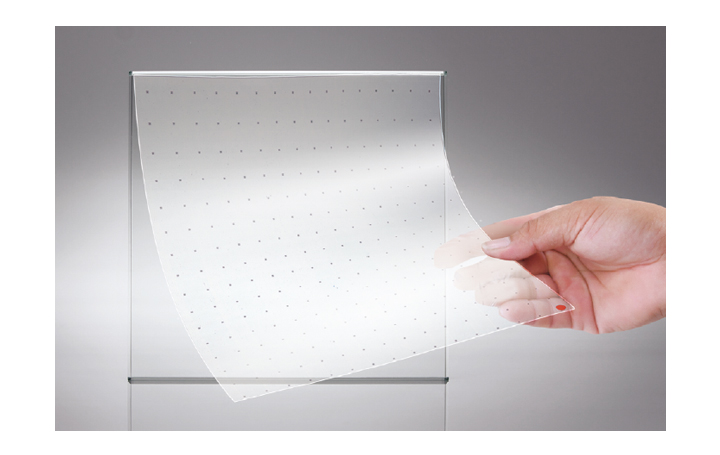 EASY SPACE INNOVATION
Self-adhesive Film
The LG Transparent LED film is self-adhesive, so it can be easily attached to the surfaces of existing window glass without the need for any complicated construction.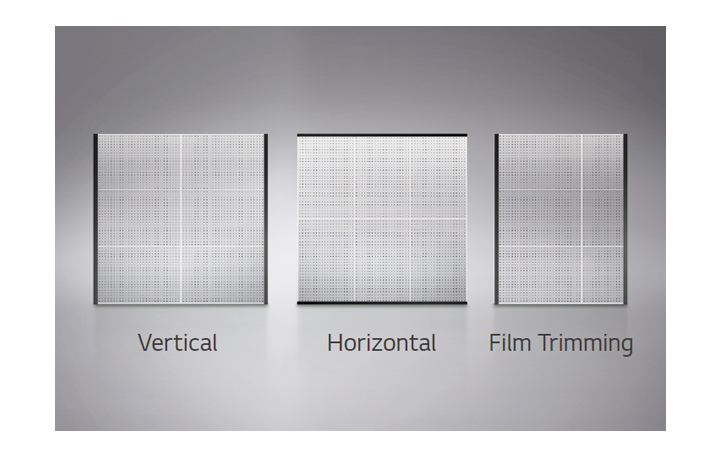 EASY SPACE INNOVATION
Outstanding Expandability and Flexibility
The size and layout of the film can be customized to fit into the installation area. It can be expanded by adding more films in a vertical or horizontal way, or cut in parallel with the bezel to meet size requirements.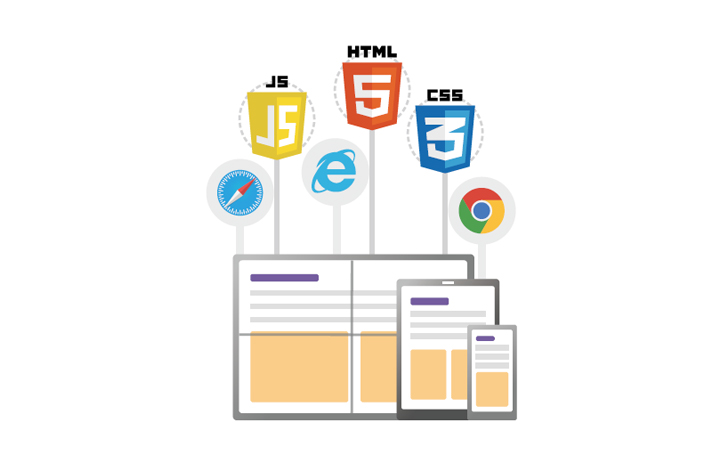 SMART LED SIGNAGE
webOS Smart Platform
LG webOS is a web-centric platform, making it easier for SIs and developers to build web-based solutions according to various environments. By supporting SCAP and compatibility with HTML, CSS, and JavaScript, you can save time and labor costs.

* webOS API will be provided to authorized SIs and developers.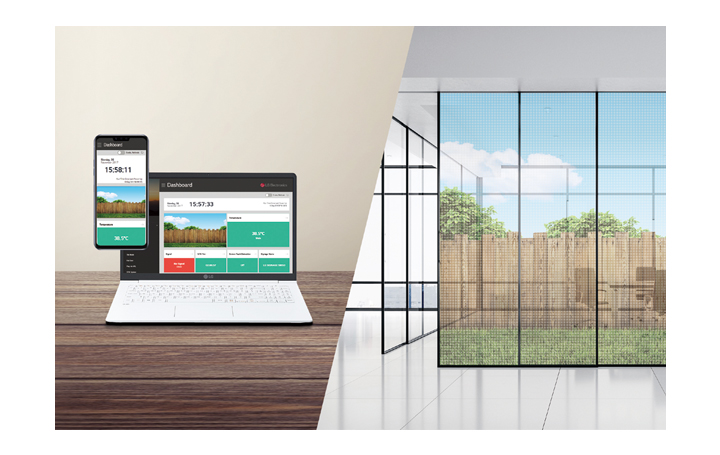 SMART LED SIGNAGE
Control Manager
Through the Control Manager, available on internet-connected devices, you can set, control contents and monitor the status of multiple displays in different locations in real time. Especially for Transparent LED film installed on large area, the Control Manager helps you to play and check contents in easier way.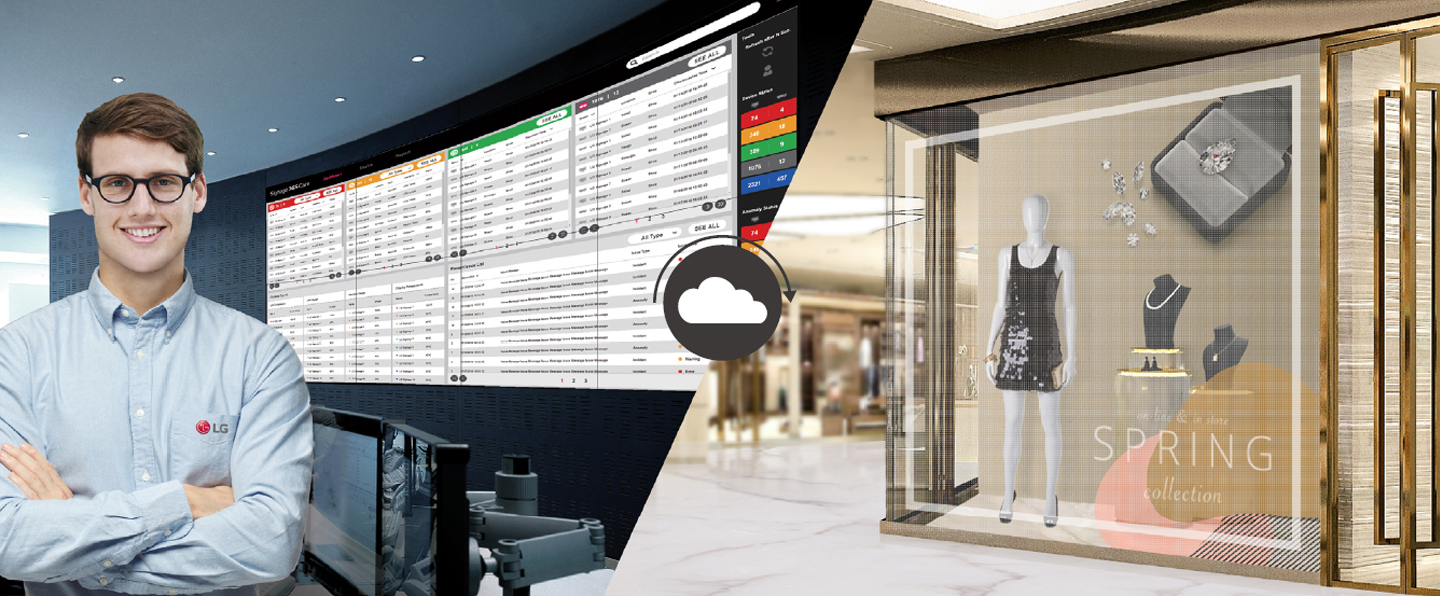 SMART LED SIGNAGE
Real-time LG ConnectedCare Service
Maintenance is easy and fast with the optional LG ConnectedCare* service, a cloud service solution provided by LG. It remotely manages the status of displays in client workplaces for fault diagnosis and remote-control services, enabling the stable operation of clients' businesses.

* LG ConnectedCare is the brand name of LG Signage365Care Service. The availability differs by region.
Tech Spec
LAT140GT81

LAT140GT81 spec
Pixel Pitch(mm)
13.7±0.2 mm
LED Type
R, G, B 3in1 Color Package (SMD2020)
Resolution
48 x 36
Pixels per Panel
1,728
Pixel Density (point/㎡)
5,102
Brightness (cd/㎡)
Typ.2,100nit
Contrast Ratio
≥ 100,000:1
Luminance Uniformity
≥ 70%
Viewing Angle (H x V)
120 x 120
Life Time (Duration of Half Brightness in Hours)
50,000 Hrs
Daily Usage
24h / 7days
Warranty
2 years
Transparency
Typ 53%
Operating Temperature
0℃ ~ 45℃ (Indoor Glass Installation Only)
Curved Installation
2,000 R (Concave, Convex with Glass Only)
Film Trimming
Yes (Parallel to the Bezel Side Only)
Color Processing
(9bit) 500/500/500 Level (R, G, B)
Colors
125,000,000 Colors
Color Chromaticity
Cx: 0.25±0.03, Cy : 0.34±0.03
Dimension (W x H x D)
655 x 492 x 2.9mm
(with front & back protection film)
Weight
1kg
Power Consumption
37W (Transparent panel 1EA + Common Bezel kit 2EA)
Accessory
ESG, Regulation book, Warranty Card

1st Bezel Kit

1st Bezel Kit spec

| | |
| --- | --- |
| Dimension (W x H x D) | 69.4 x 492 x 25mm (Cover) |
| Weight | 0.4Kg |

Common Bezel (ACC-14LATB2)

Common Bezel (ACC-14LATB2) spec

| | |
| --- | --- |
| Dimension (W x H x D) | 51.4 x 492 x 25mm (Cover) |
| Weight | 0.3Kg |

Unit Controller (LCLG140U)

Unit Controller (LCLG140U) spec
Resolution
960x540 (1/4 FHD)
Interface
Input : LVDS
Output : RJ45 x4EA
Maximum Transmission Length
100m (Cable : CAT5E, CAT6)
Dimension (W x H x D)
293 x 188.7 x 37mm
Weight
1.5Kg
Temperature Sensor
Yes
Power Consumption
20 W

System Controller (LCLG002)

System Controller (LCLG002) spec
Video (Max. Input Resolution)
DP : 1920x1080@60Hz
HDMI : 1920x1080@60Hz
DVI-D : 1920x1080@60Hz
Interface (Input)
HDMI, DP, DVI-D, RS-232C (Phone Jack Type), RJ45 (w/o LED Indicator), IR Receiver (Phone Jacke Type), USB 3.0
Interface (Output)
DP, RS-232C (Phone Jack Type), RJ45 (w/o LED Indicator), LVDS
Dimension (W x H x D mm)
293 x193.3 x 40.1mm
Weight (Head, Kg)
1.6kg
Temperature Sensor
O
Light Sensor
O
Source Selection
HDMI, DVI-D, DP
Power Consumption
17W
CMS S/W
Yes (2.9)
LG ConnectedCare
Yes (2.7)
Accessory
Power cord, IR+Bright Sensor (1.5m), 4P Phone-to-RS232C Gender, ESG, Regulation book , Warranty Card

One Box Controller (CTAA-140G)

One Box Controller (CTAA-140G) spec
Video
HDMI : 1920x1080@60Hz
Input
HDMI, RS232C (Phone Jack Type),
RJ45, IR Receiver, USB 3.0
Output
RS232C (Phone Jack Type), RJ45 (2)
Dimension (W × H × D)
333 x 186.8 x 40.1mm
Weight (Head)
1.82 kg
Temperature Sensor / Light Sensor
O / O
TPC(Temporal Peak Luminance Control)
Yes
Power Consumption
30 W
CMS S/W
SuperSign CMS
Accessory
Power cord, IR+Bright Sensor (1.5m),
4P Phone-to-RS232C Gender, ESG, Regulation book, Warranty Card

Power

Power spec

| | |
| --- | --- |
| Dimension (W x H x D) | 183 x 86 x 28mm |
| Weight | 769g |
| Input | 100~240V, 50~60Hz |
| Output | 19.5V/10.8A (210W) |
| Color | White |
| DC Output Cable | 14AWG, 1.5m |
| Type | L Type |
Recently Viewed