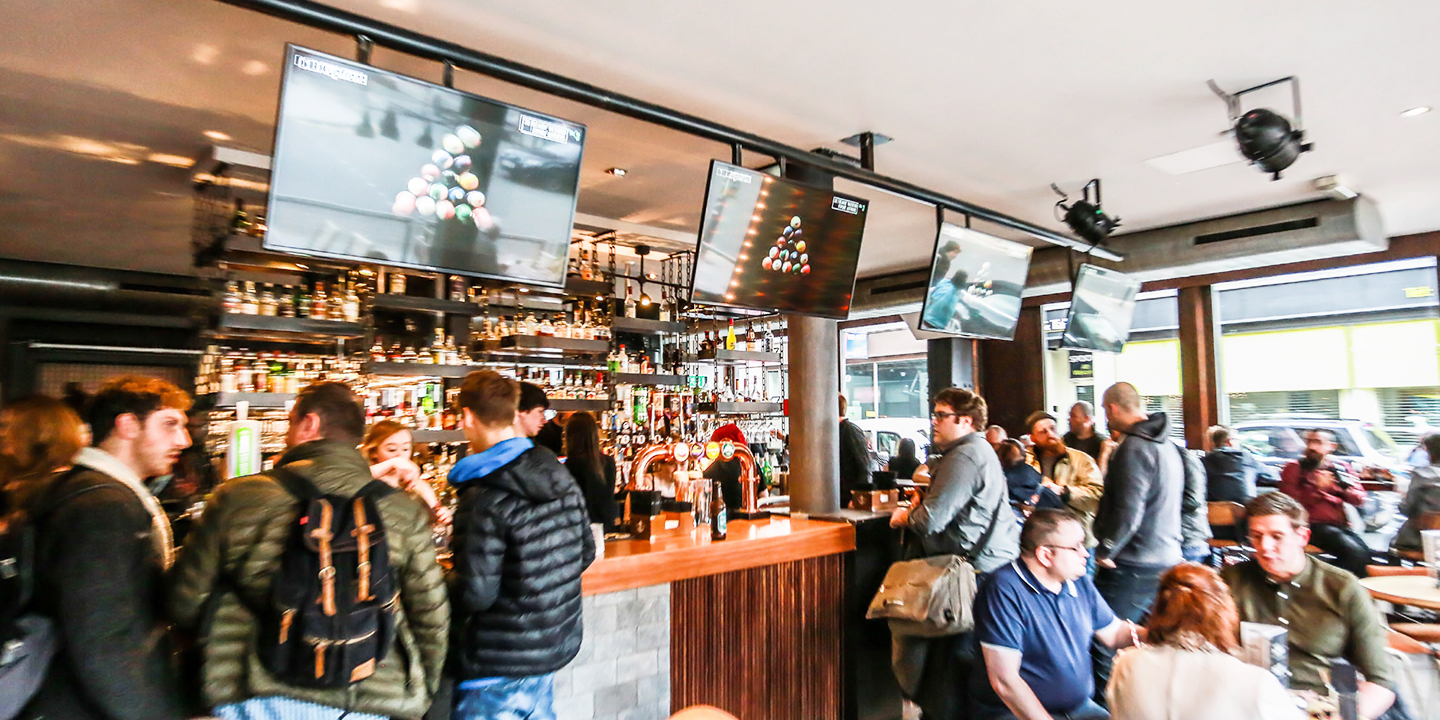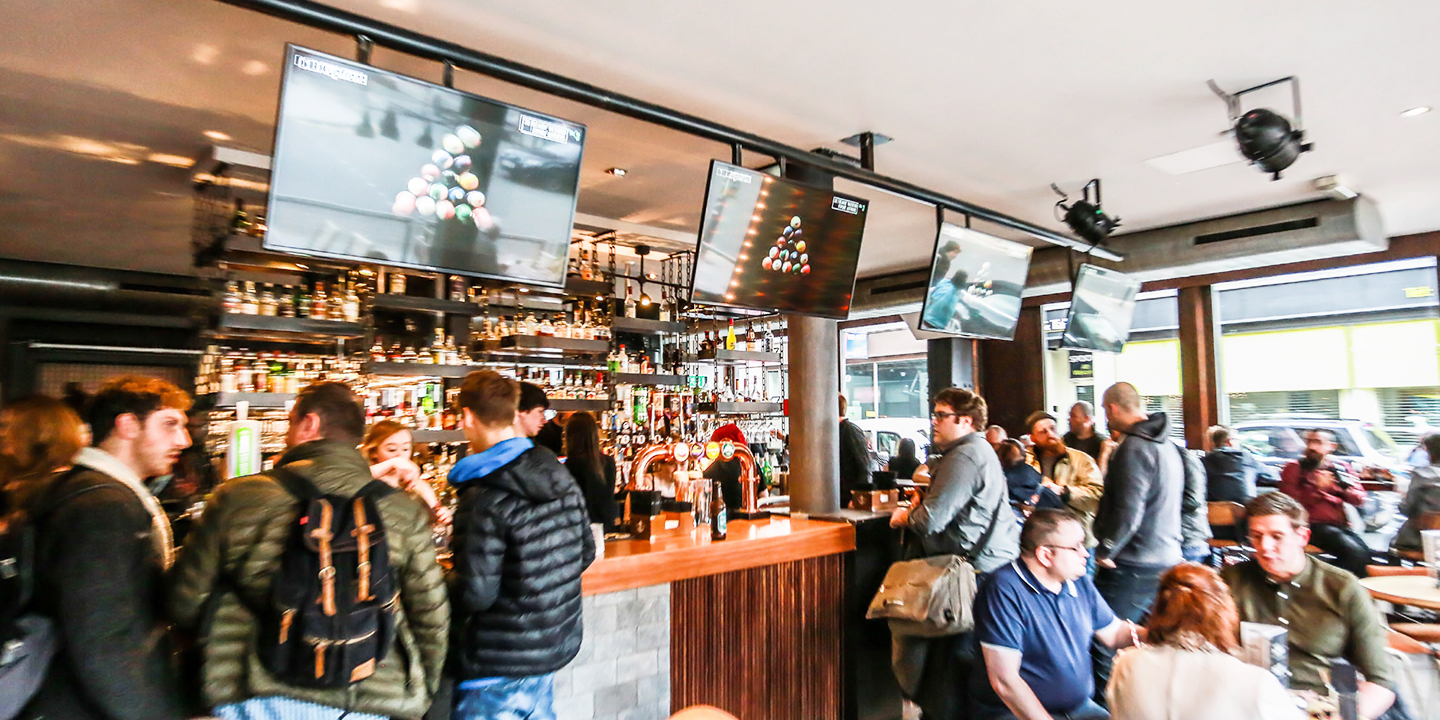 Famous in the Merchant City, notorious live music bar Maggie Mays recently reopened following a stunning refurbishment, with SSUK having repurposed its entire audio system and replaced all of its screens with LG displays.
With screens mounted throughout the bar and restaurant area, customers are given an immersive visual experience right from the moment they walk in. HDR cameras live stream music performances across the two floors and all screens are connected to and controlled by one central platform.
The pièce de résistance is the 75in 4K LG display recessed into the back wall of the basement, which moonlights as a nightclub for the late scene.
Download the case study to see our more detailed story