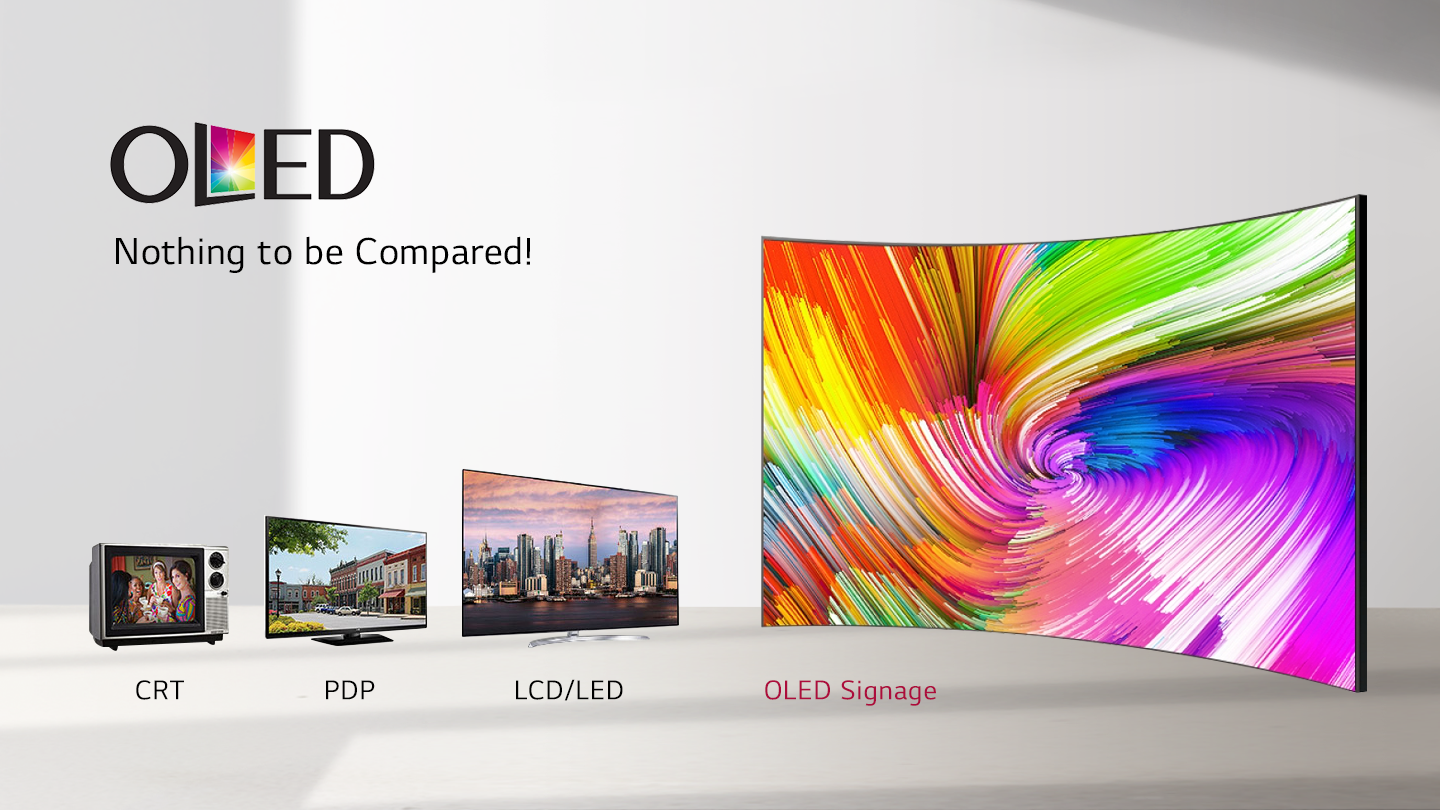 Introduction
OLED, Nothing to be Compared!
LG Information Display has become a pioneer opening the large OLED panel market by mass producing the world's first large OLED panel in January 2013. The momentum behind this industry leadership is taking the unknown path, making bold moves and continuously pushing forward.
"Slim and Light Design"
OLED does not require the backlight unit.
nor the liquid crystal layer.

The Self-Emissive OLED Display
OLED (Organic Light Emitting Diode) refers to self emissive semiconductor light source made of organic material which does not require backlight unit. It can be bent or curved to produce innovative products as it does not need backlighting.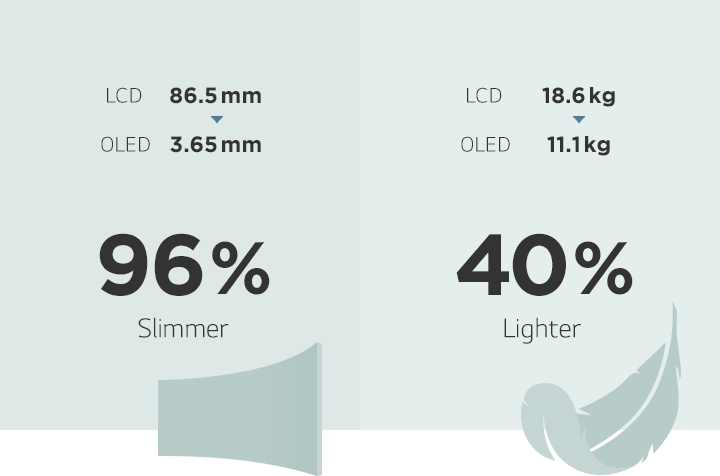 Simple Structure

Less components
Slim / sleek design
No Back Light Unit

Light leakage free
No Liquid Crystal Layer

Wide viewing angle
Faster response time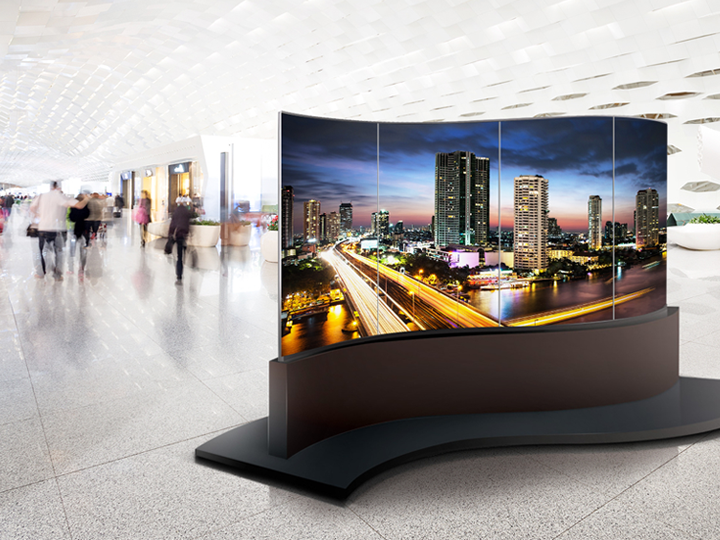 Maximizing Customer
Experience and
Business Effectiveness
OLED's Perfect Color adds a special touch, providing natural colors without fading or distortion. This makes it possible to add realistic videos bringing tourist attractions and activities to life.
Case Studies
Transportation
Incheon International Airport Incheon
Retail
Lotte World Tower Seoul Sky
Transportation
Incheon International Airport Incheon
Retail
Lotte World Tower Seoul Sky
Why OLED
5 Superiorities of
OLED Display
Picture quality is what makes OLED superior. OLED boasts of Perfect Black, accurate color reproduction without distortion and wide viewing angle.
Perfect Black

Pure Black with
Self-lightning Pixels

Perfect Color

Accurate & Stable
Color Reproduction

Perfect Viewing Screen

No Color Distortion
from Any Viewing Angle

Perfect Clear Motion

Vivid & Clear Image
with 5,000 Times Faster MPRT

Perfect Design

Slim and Light
Perfect Black
Self-lighting pixels of OLED produce infinite contrast and Perfect Black without light leakage.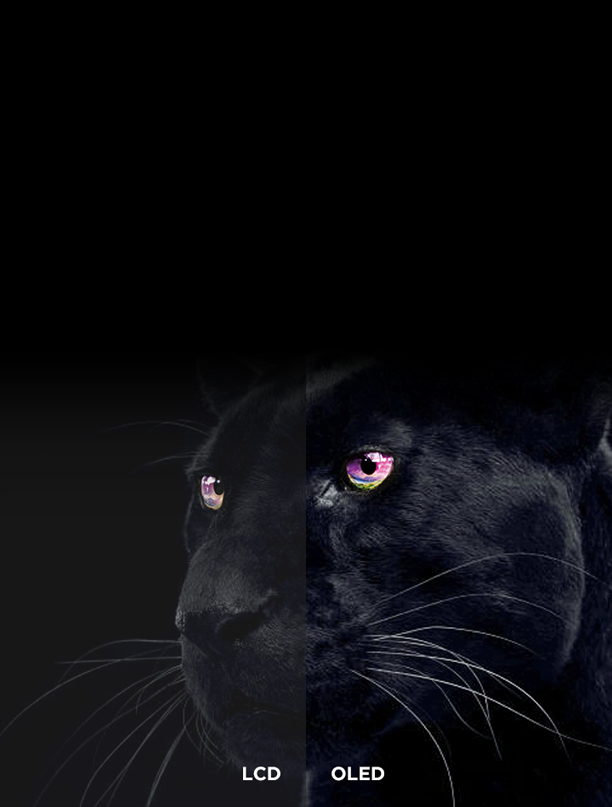 Perfect Color
OLED provides accurate and stable color reproduction.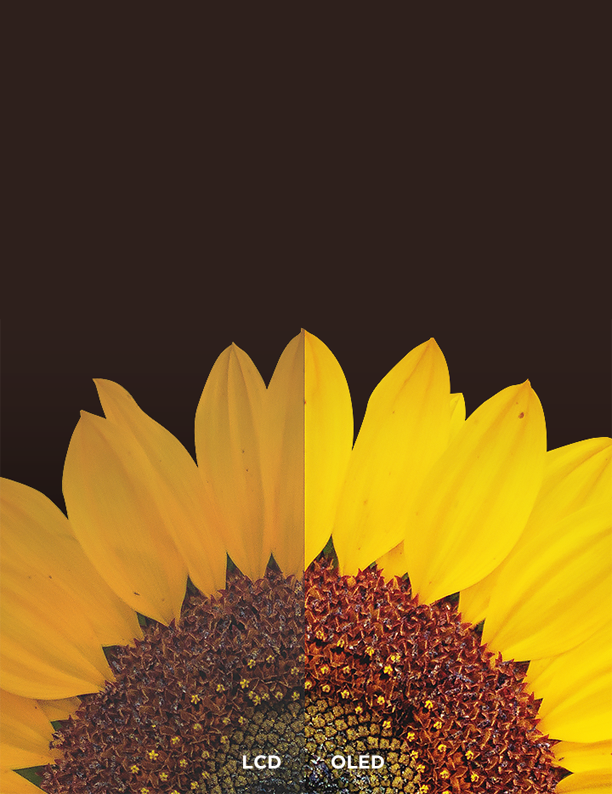 Perfect Viewing Screen
OLED has a very wide viewing angle thanks to self-lighting pixels.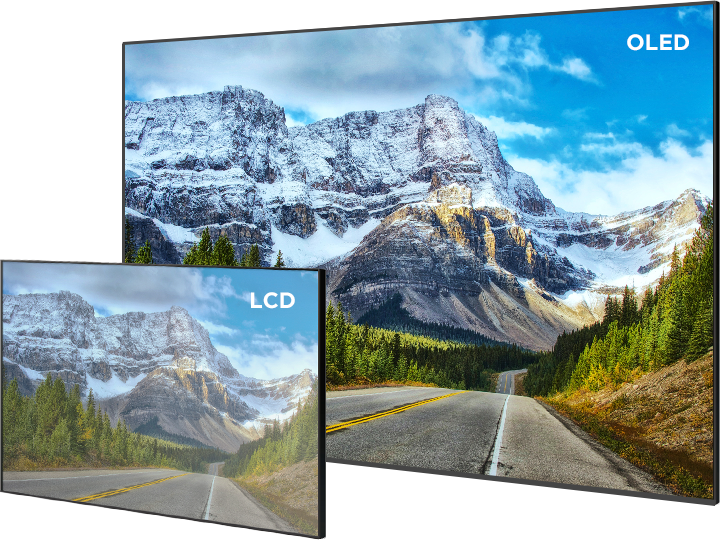 Perfect Clear Motion
OLED's faster response time provides clear and blur-free images.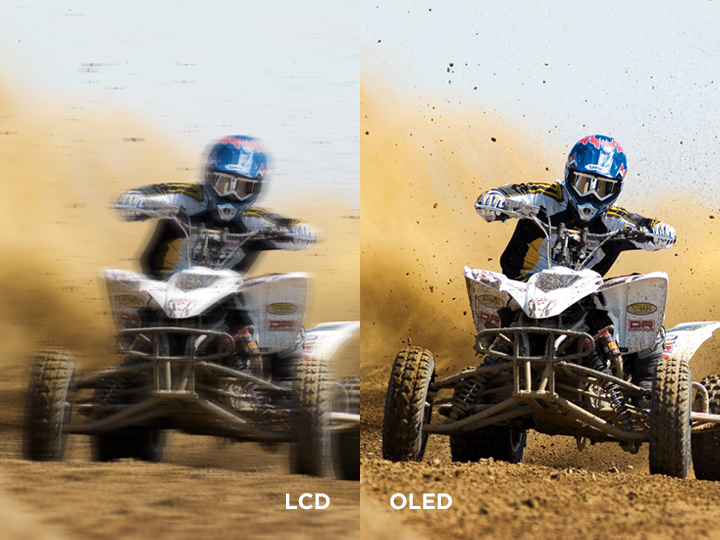 Perfect Color
There are no limitations to design as OLED display can be easily curved.