Prev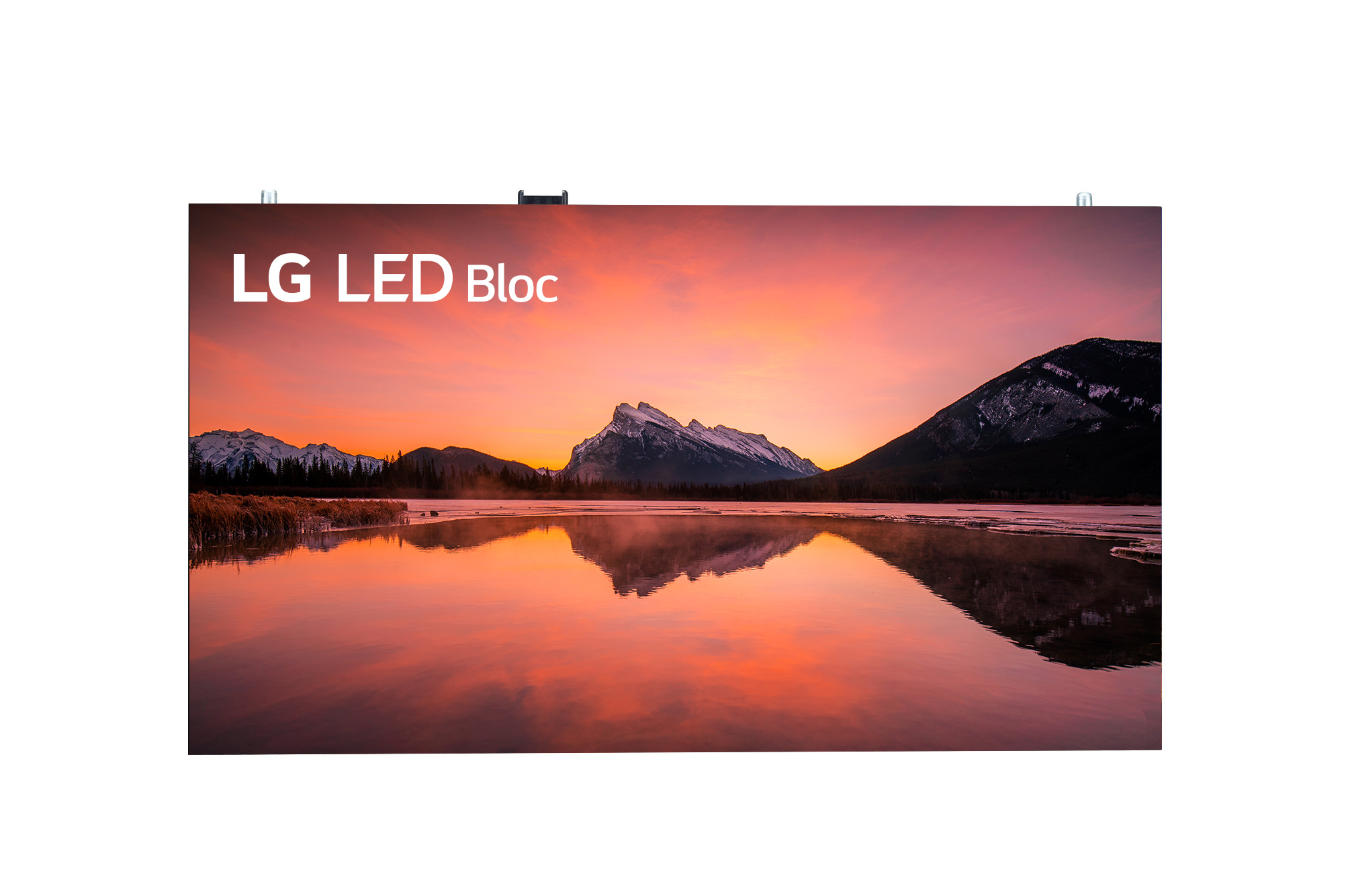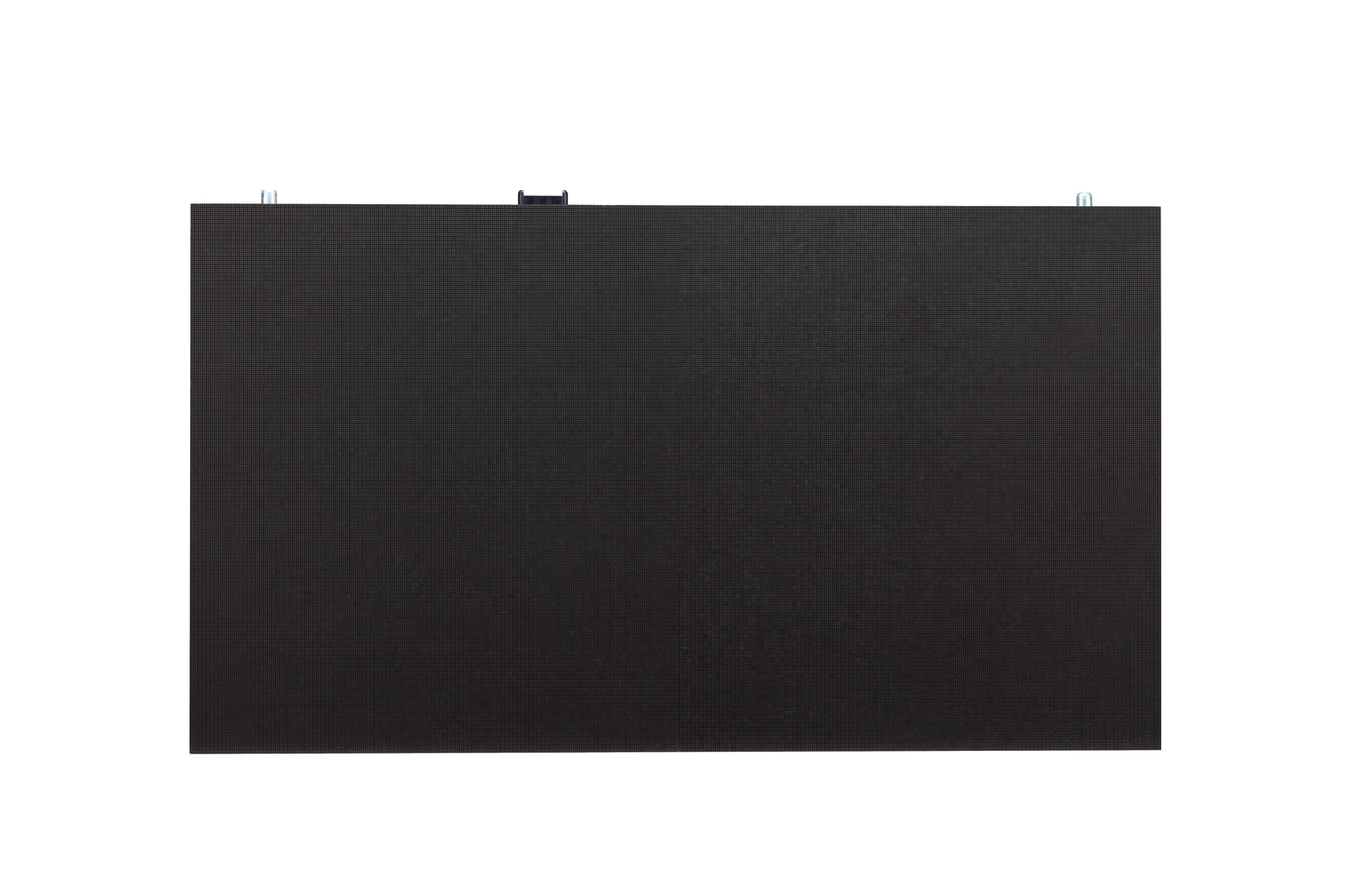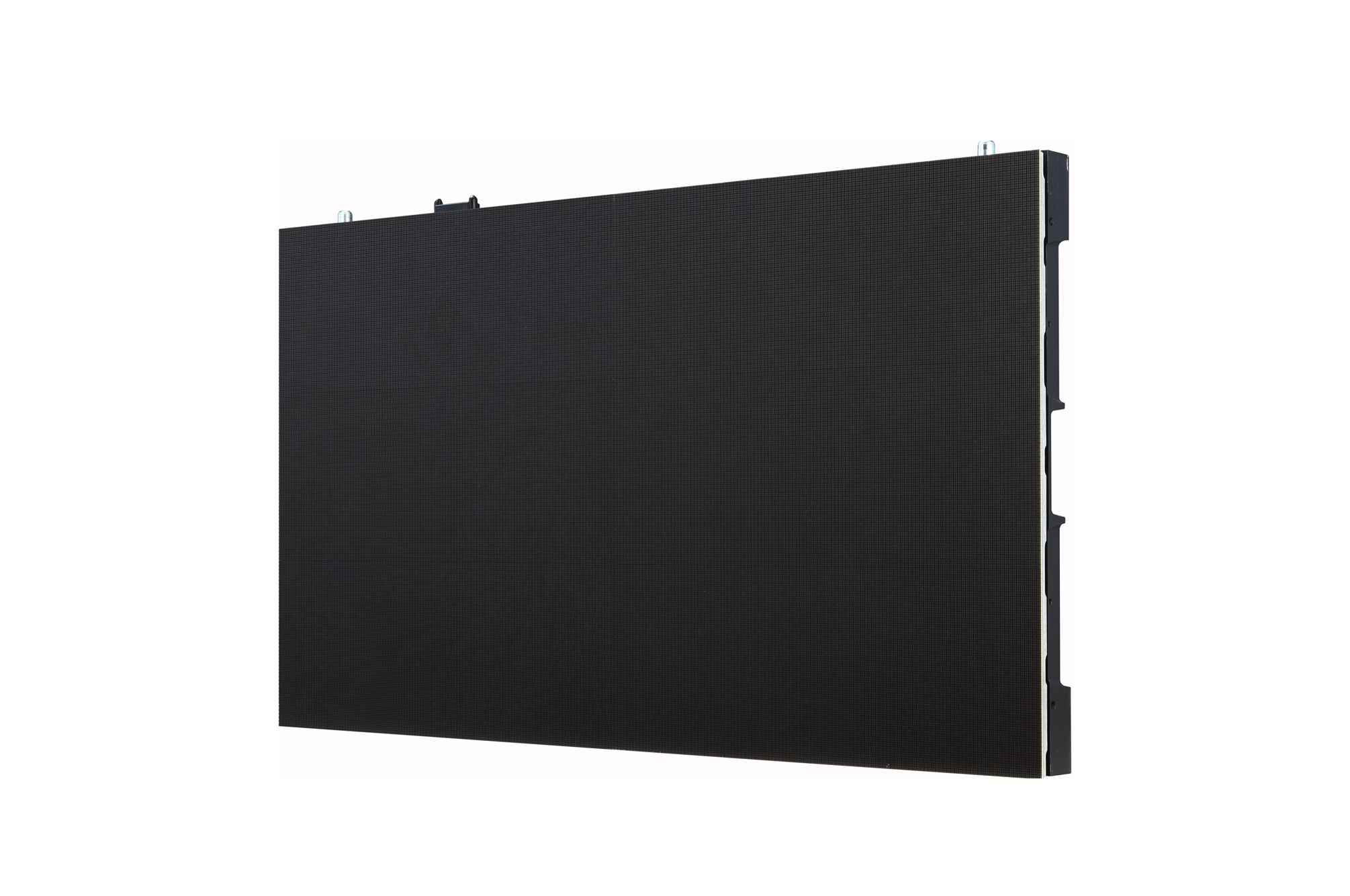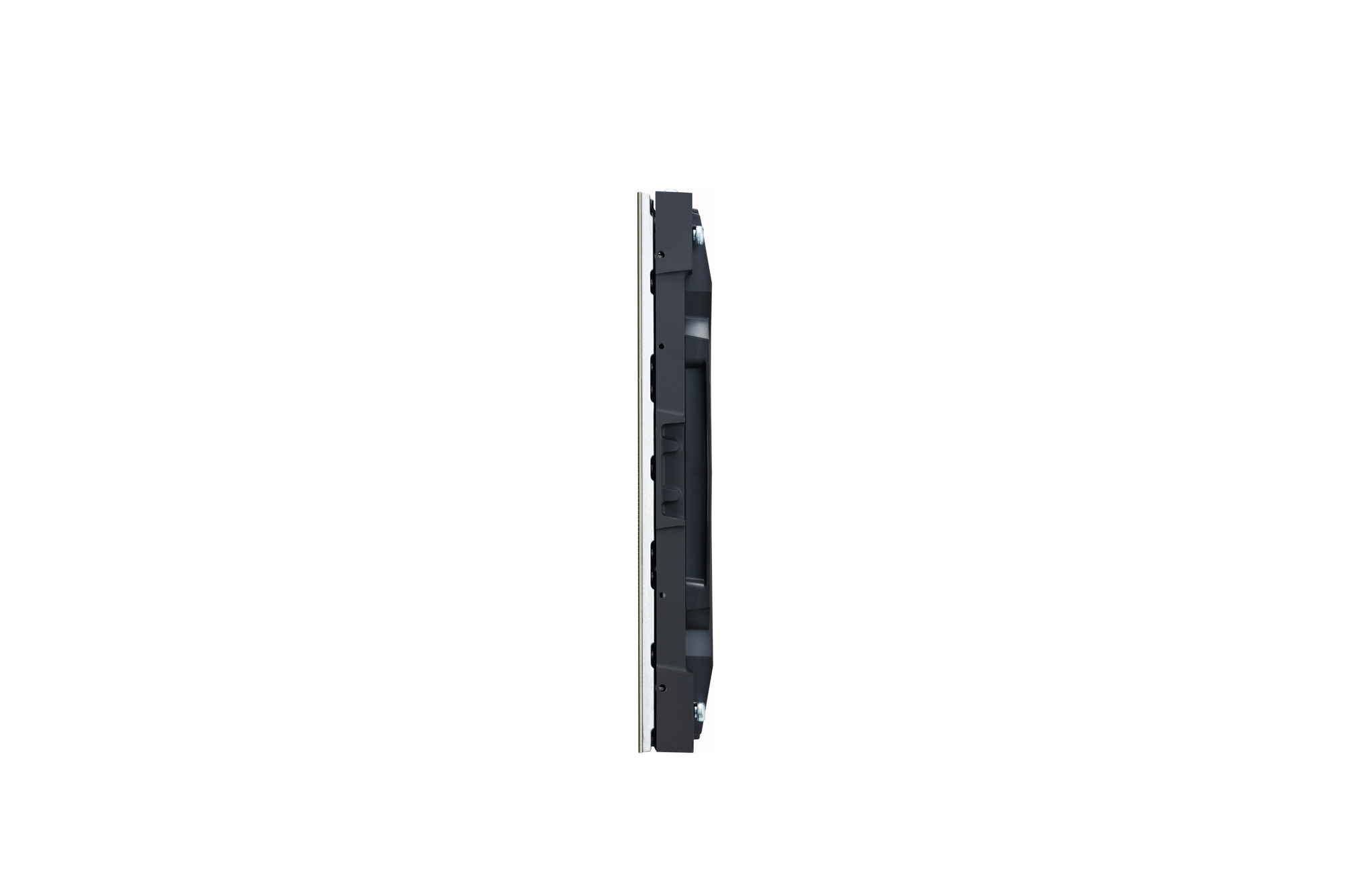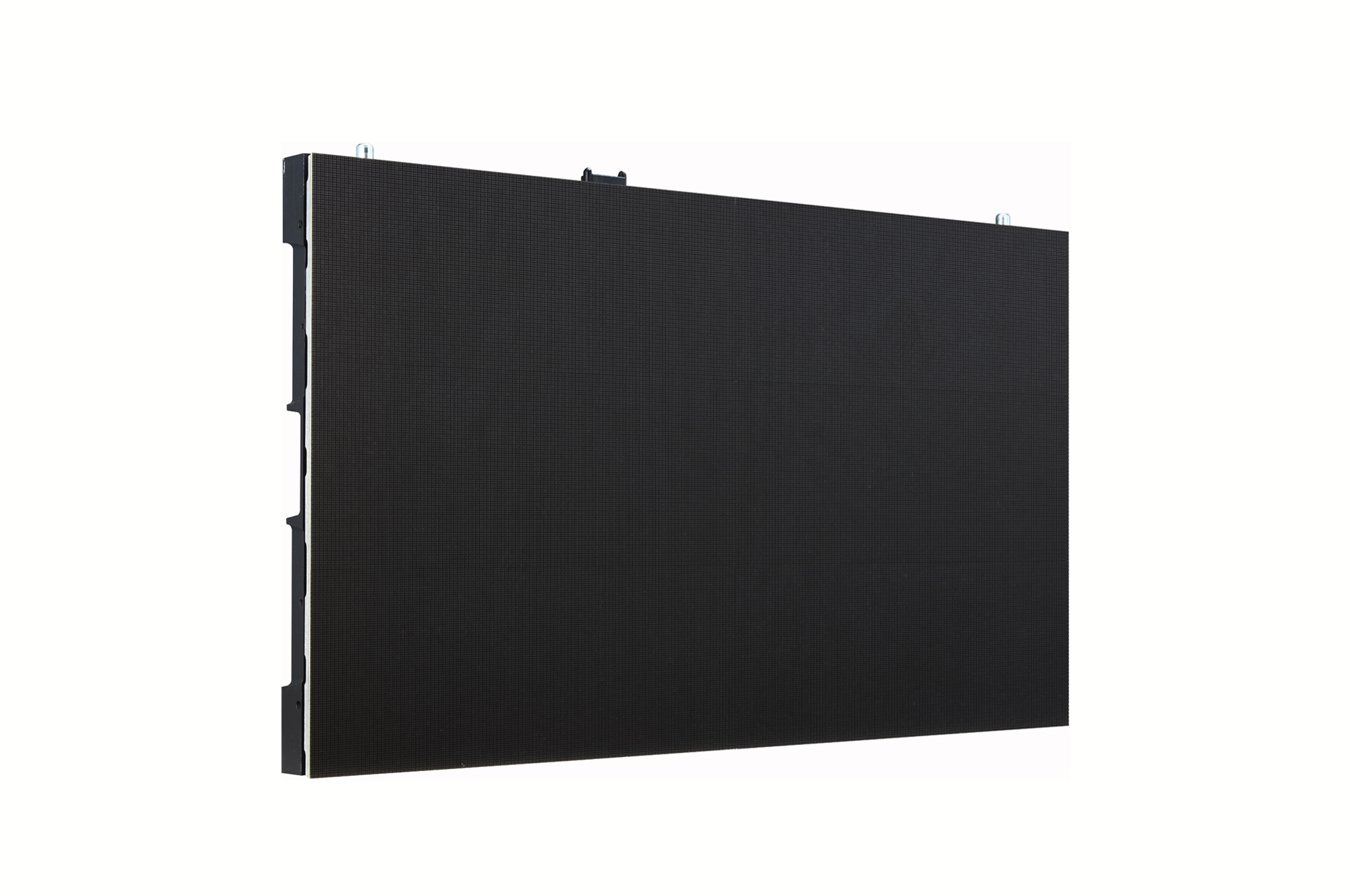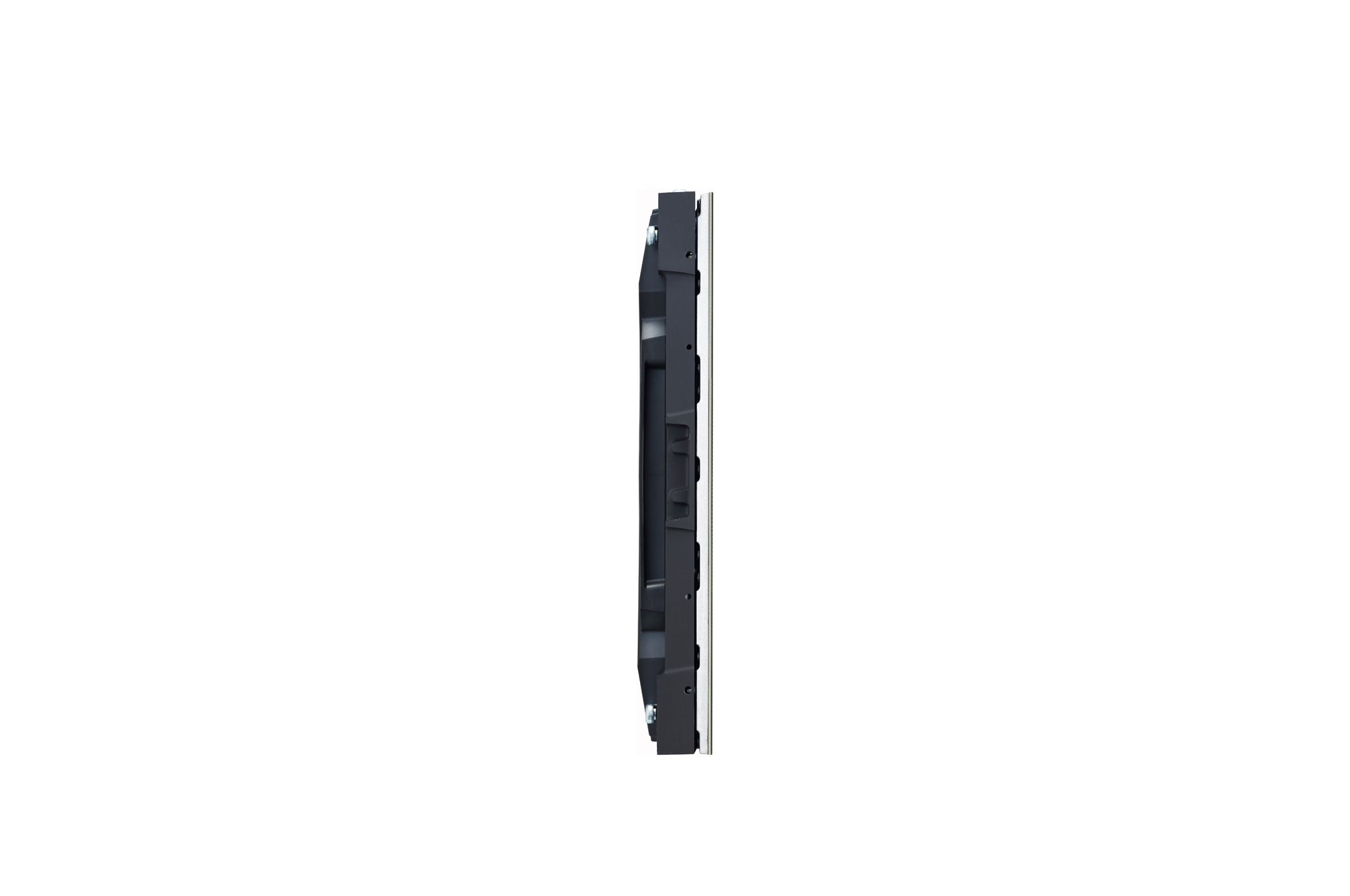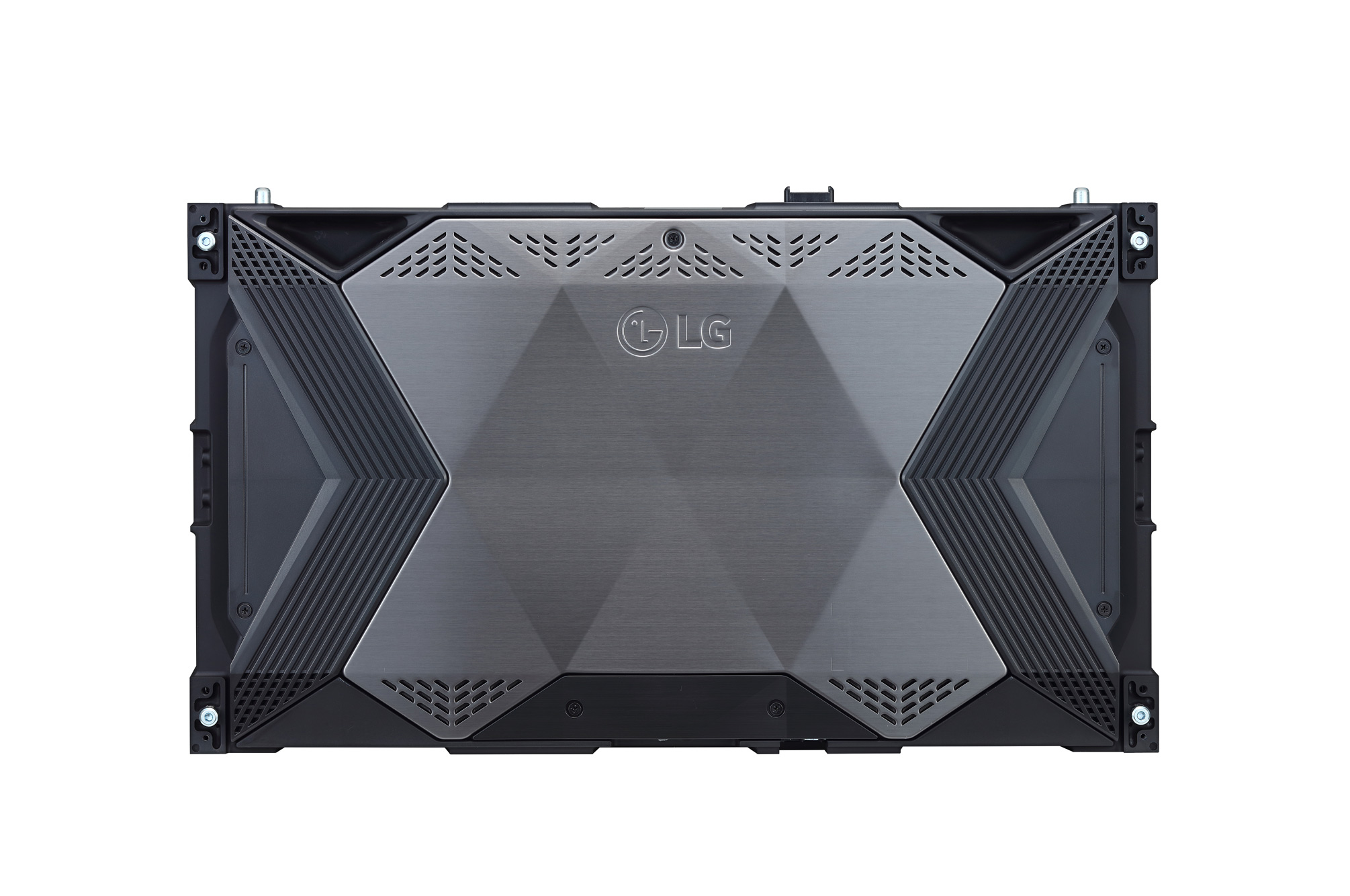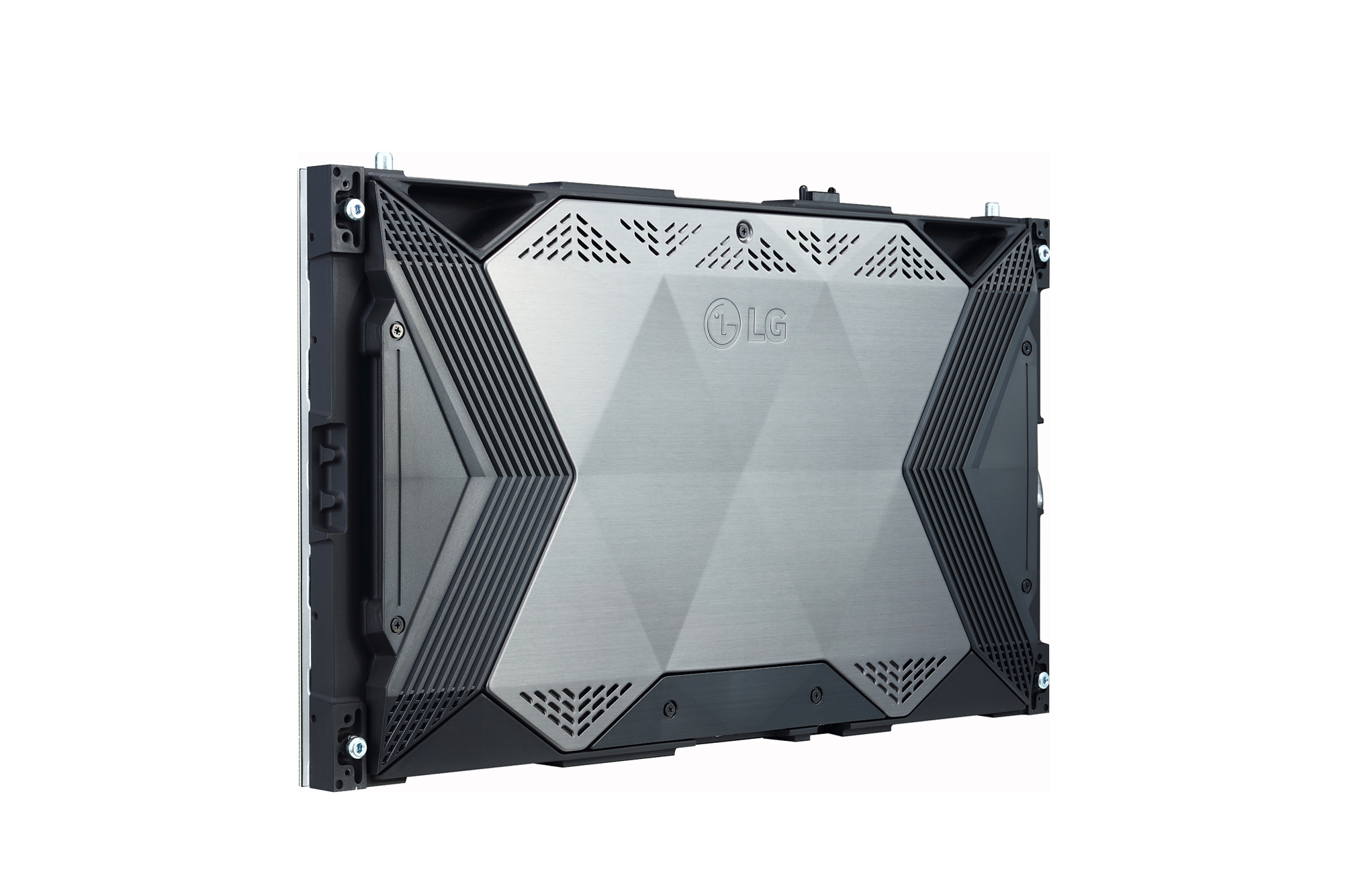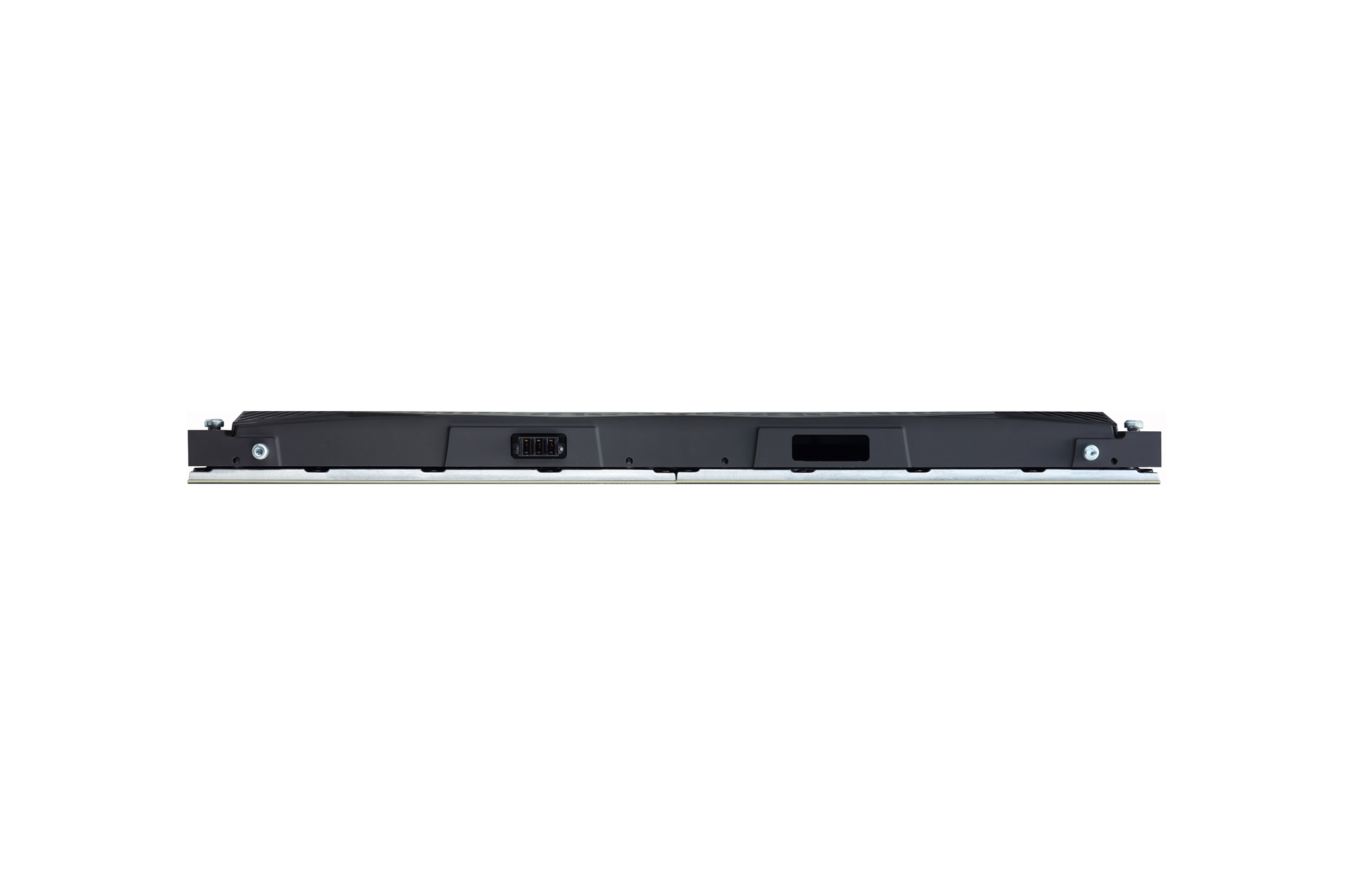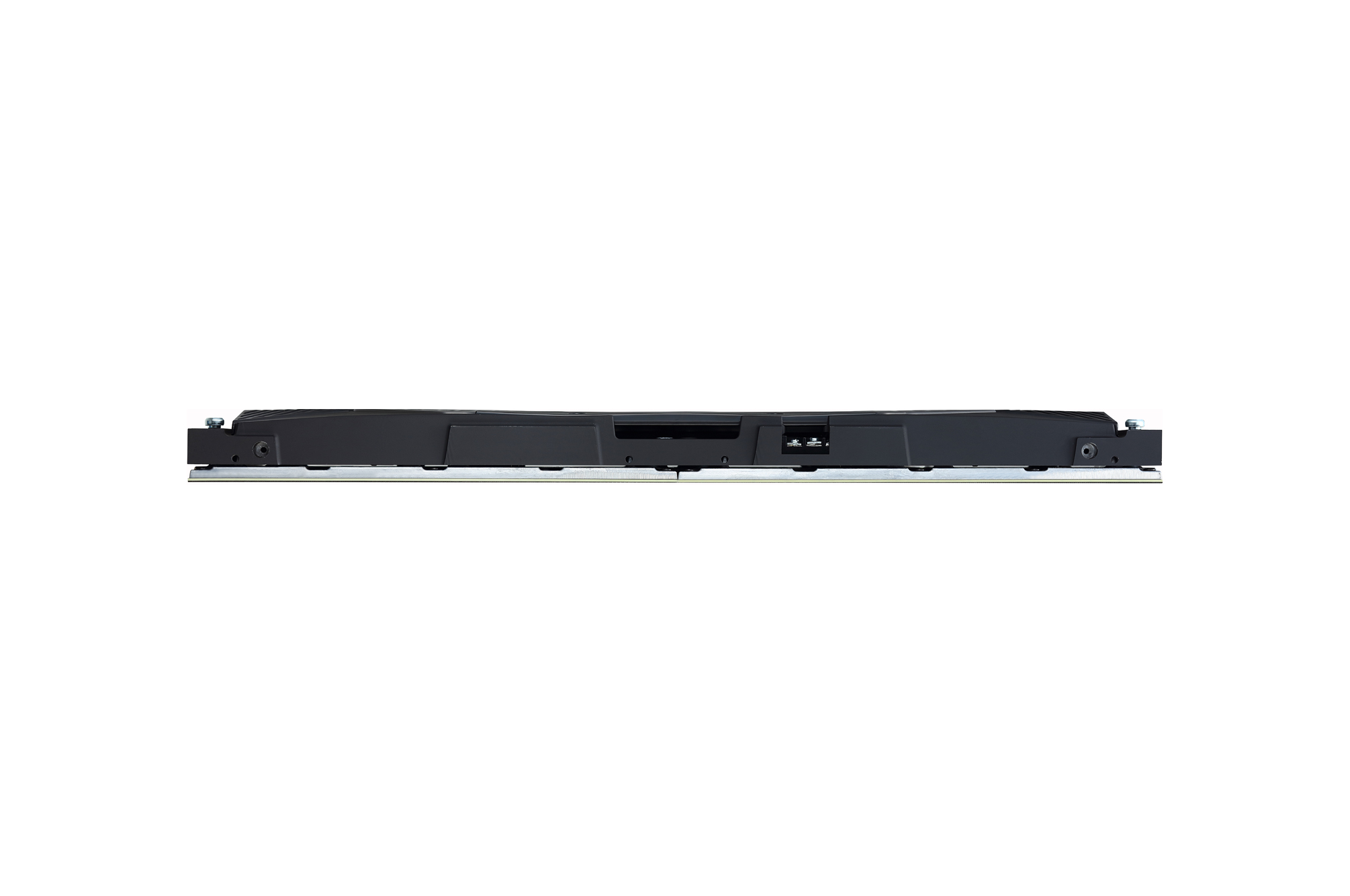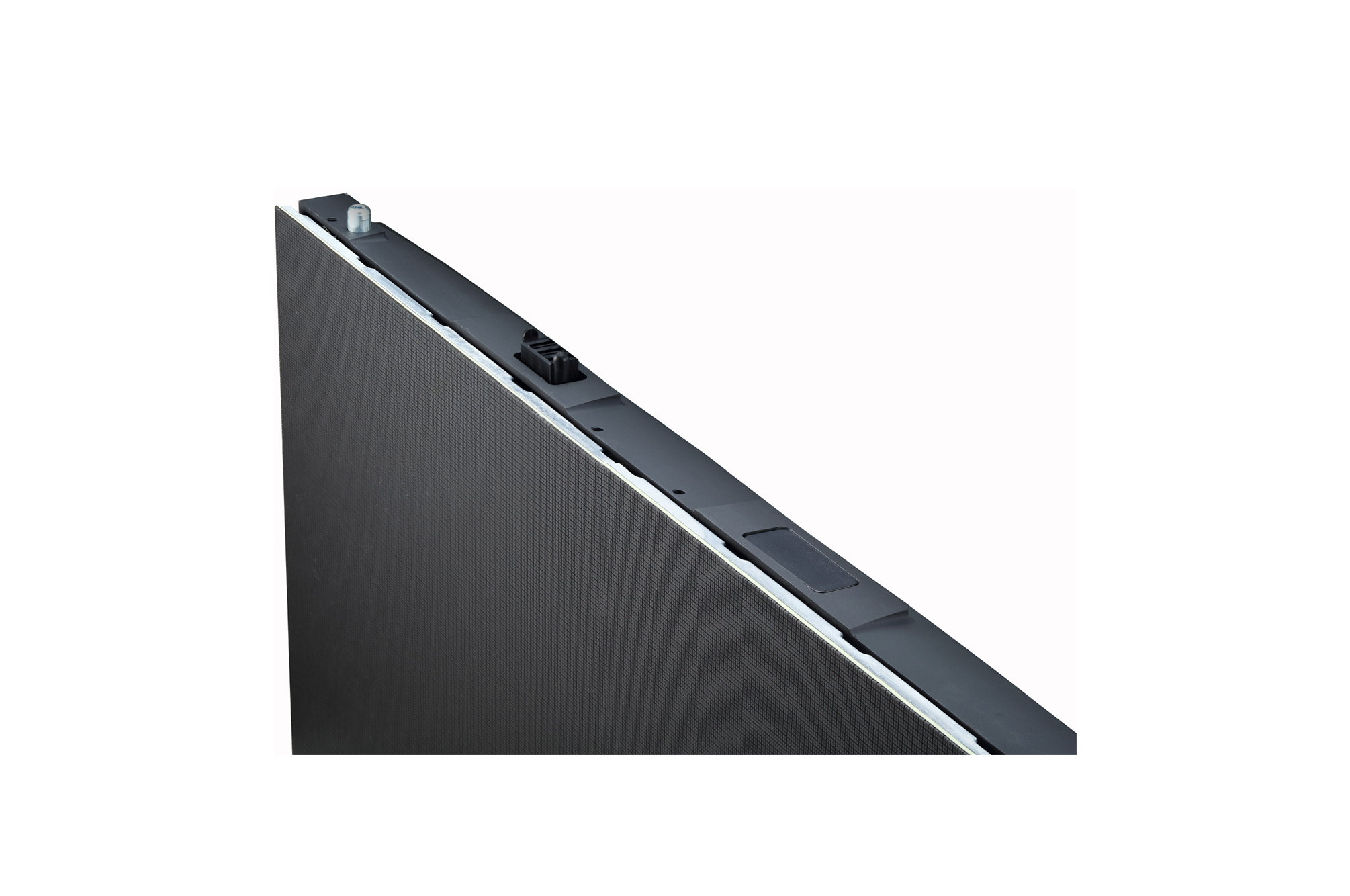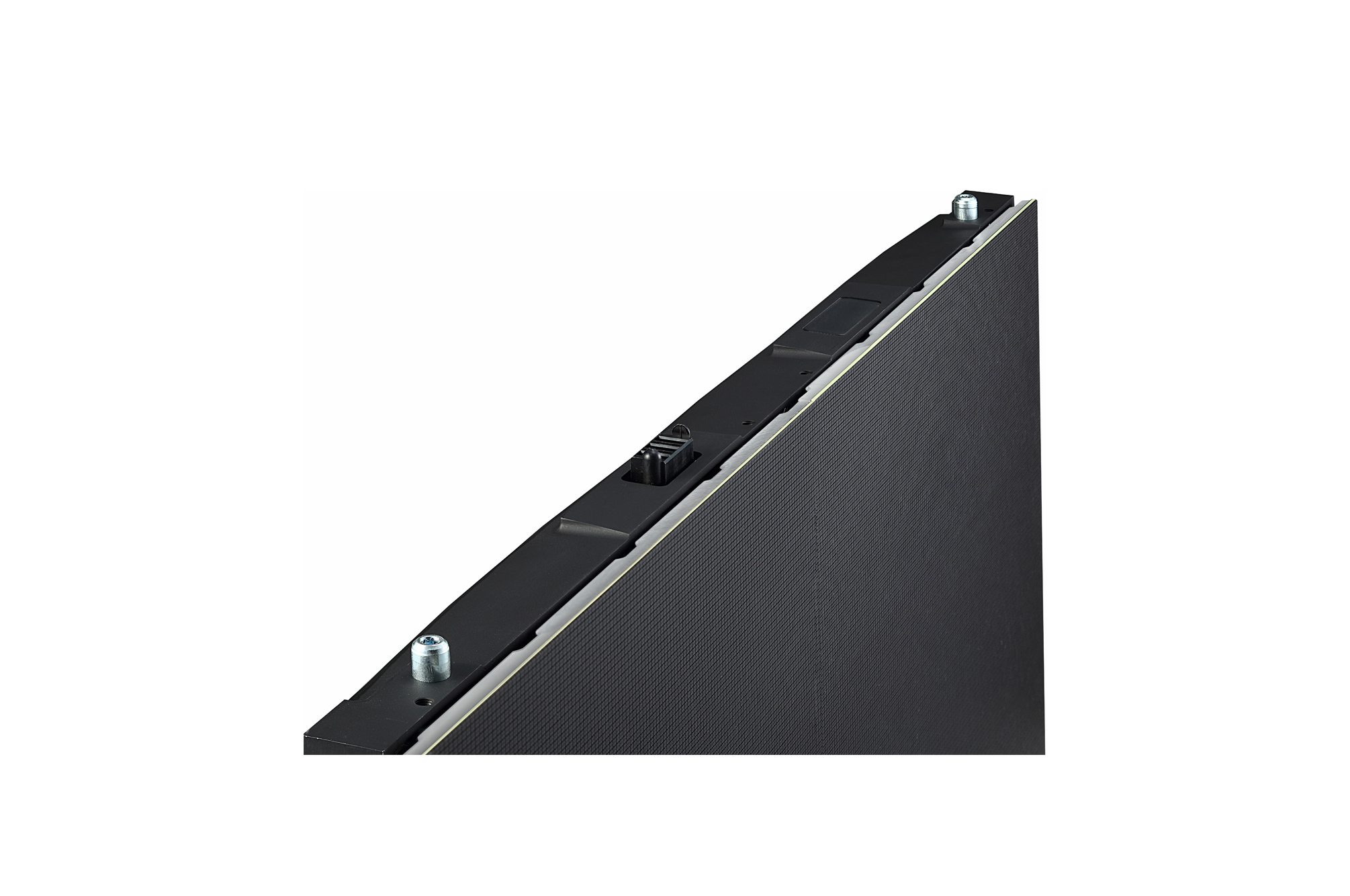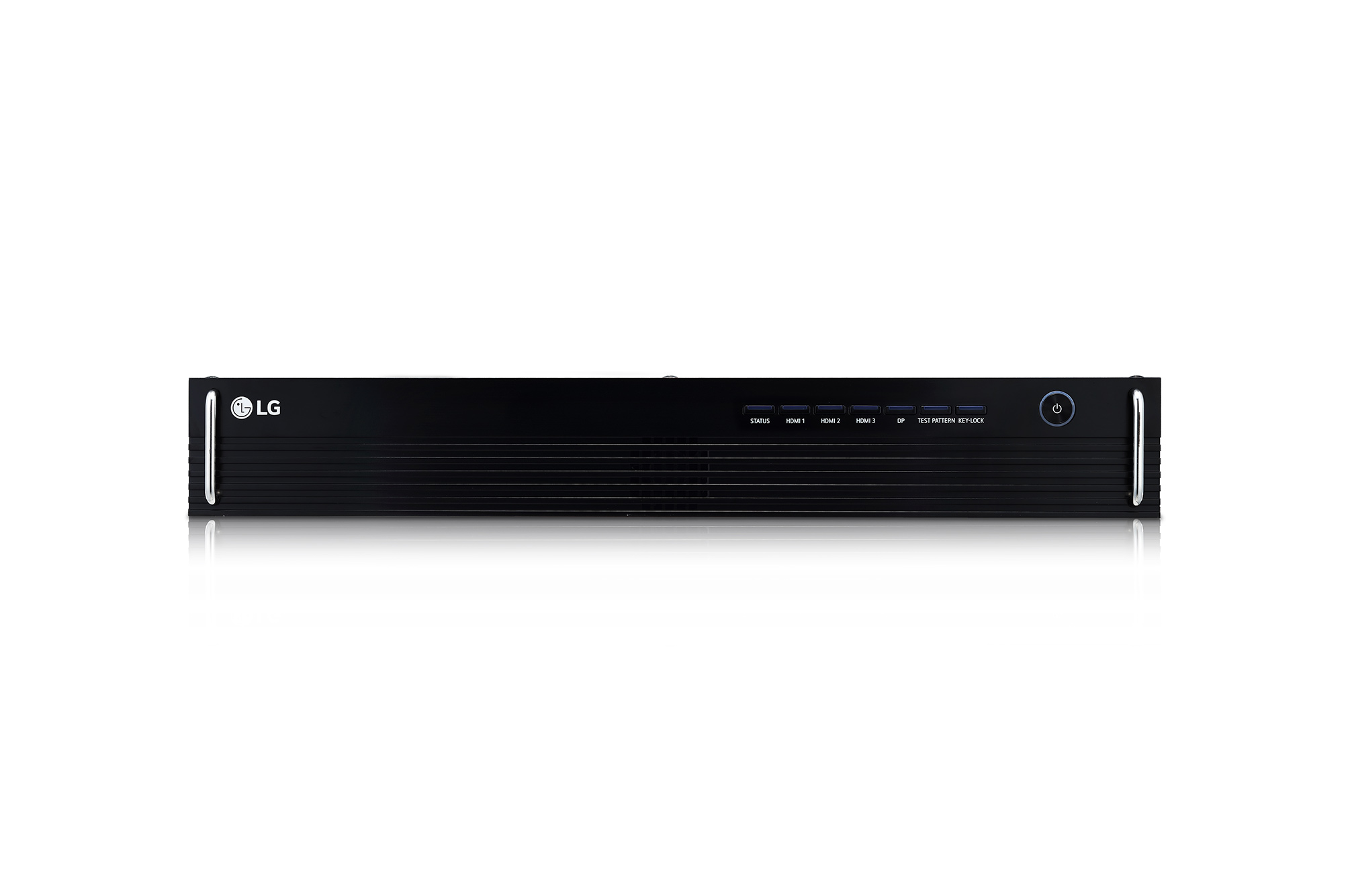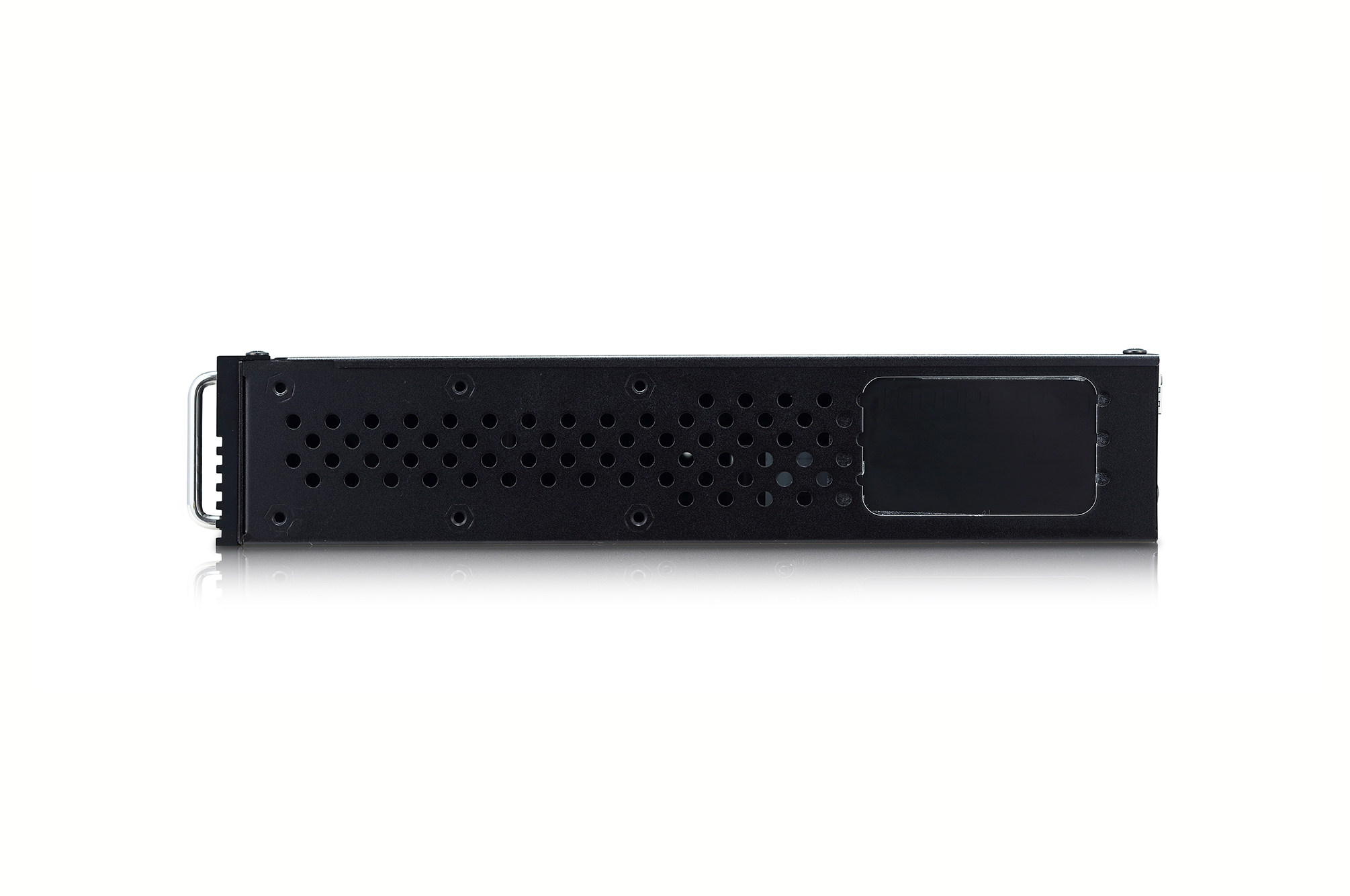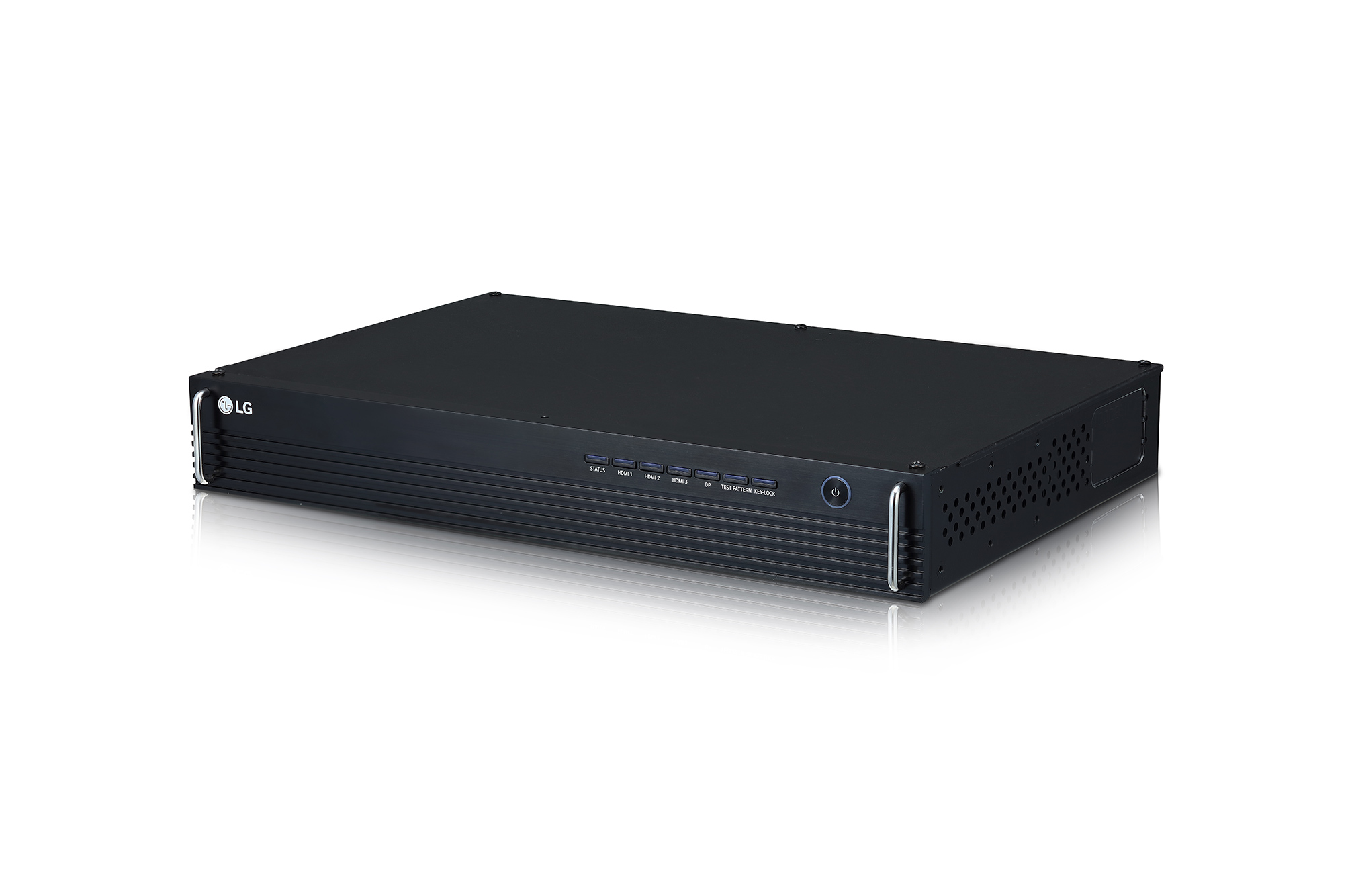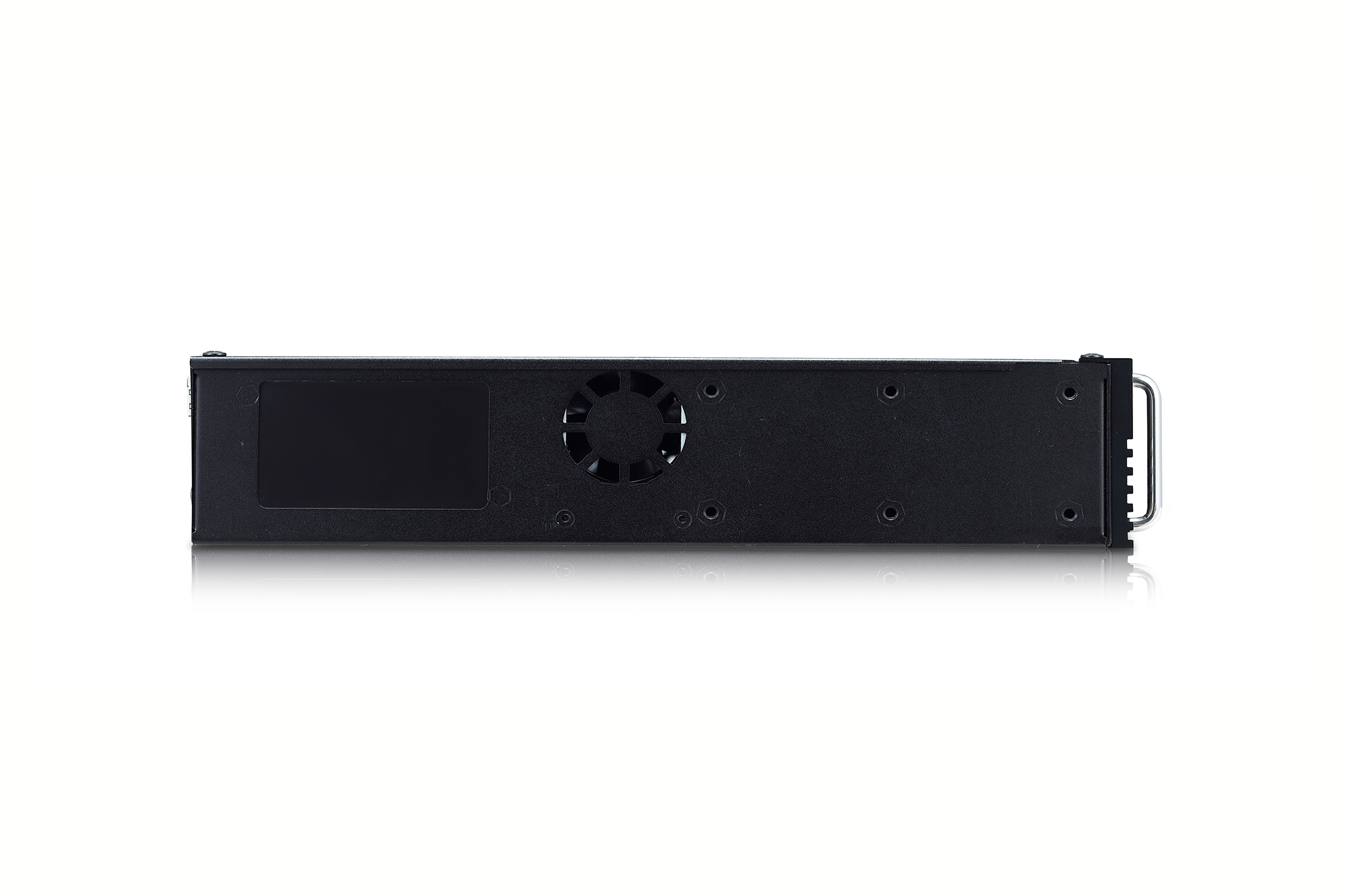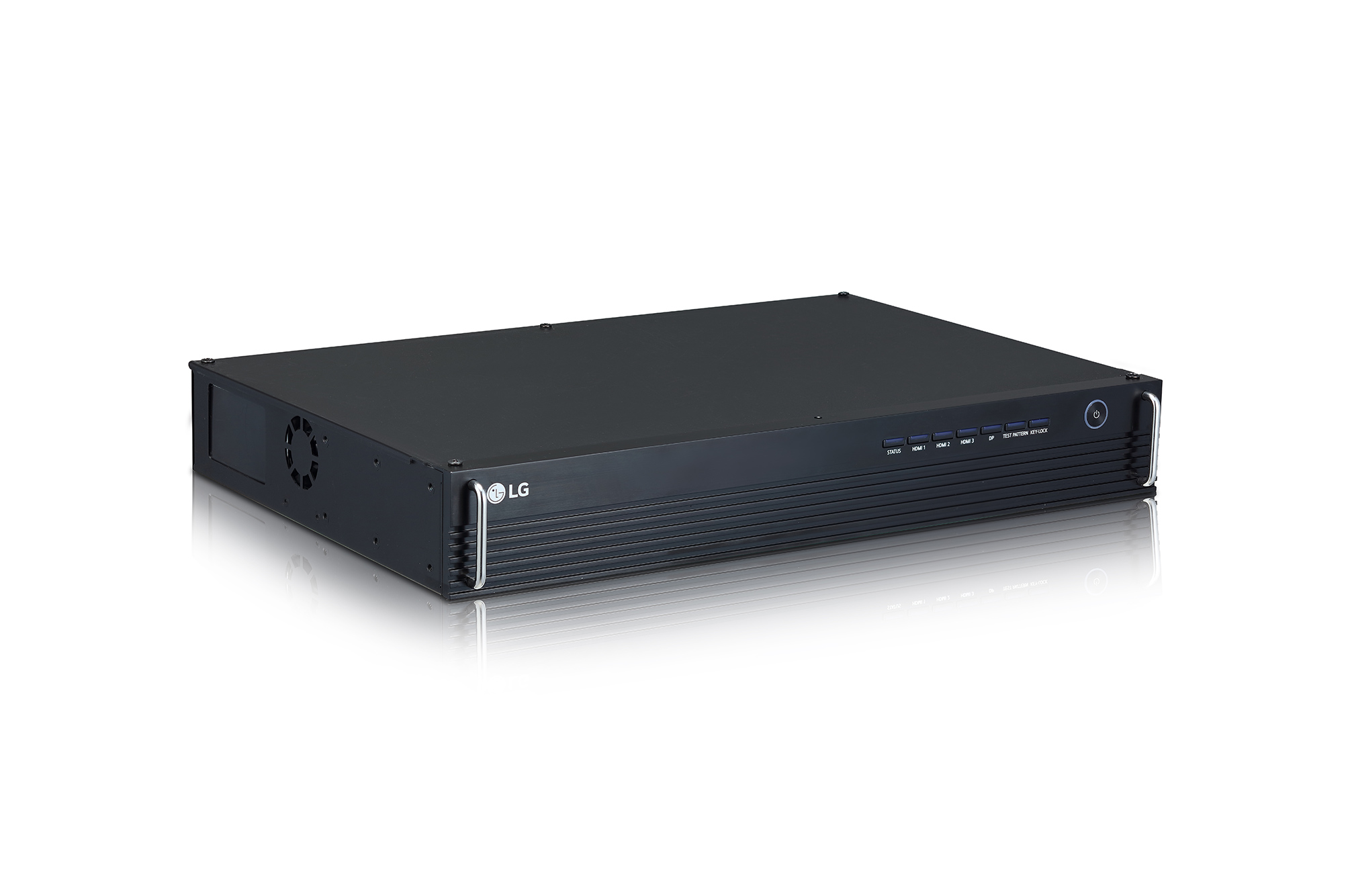 LSAA012
LG LED Bloc
Global
Share
Key Feature
Pixel Pitch: 1.25mm
Brightness: 600 cd/m²
Cable-less Signal Transmission & Power Docking
AI-powered Image Processor
Real-time ConnectedCare Service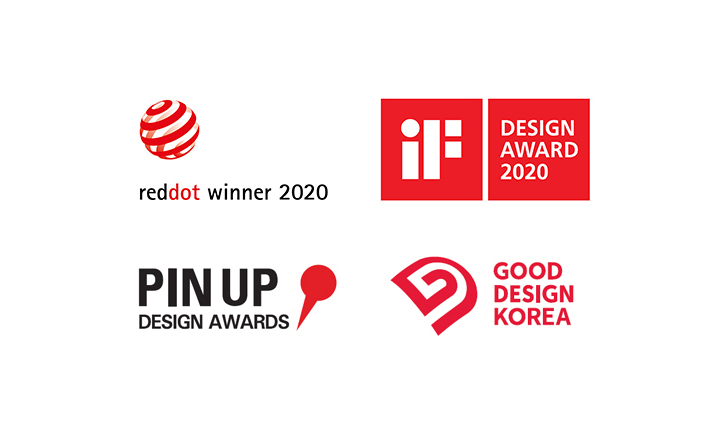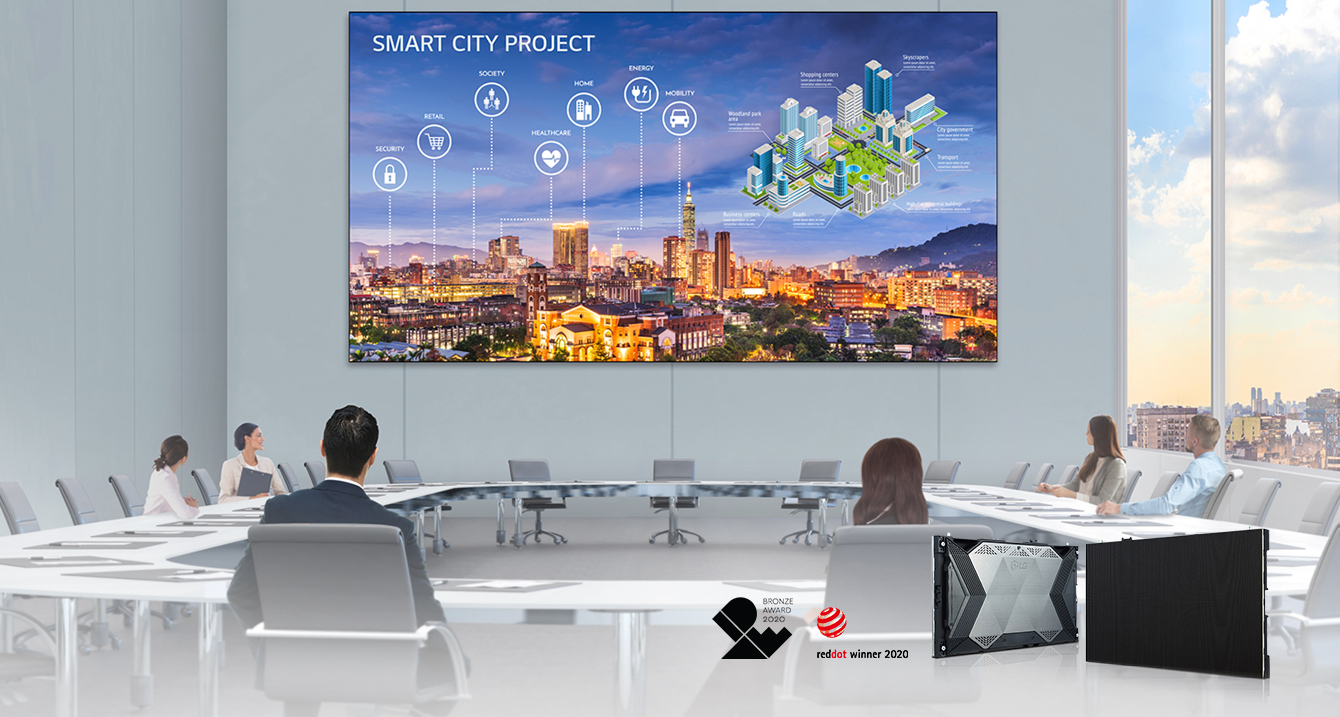 True Innovation Behind Simplicity
With unrivaled picture quality and optimum cable-less design,
Expand the Possibilities of Business Space Itself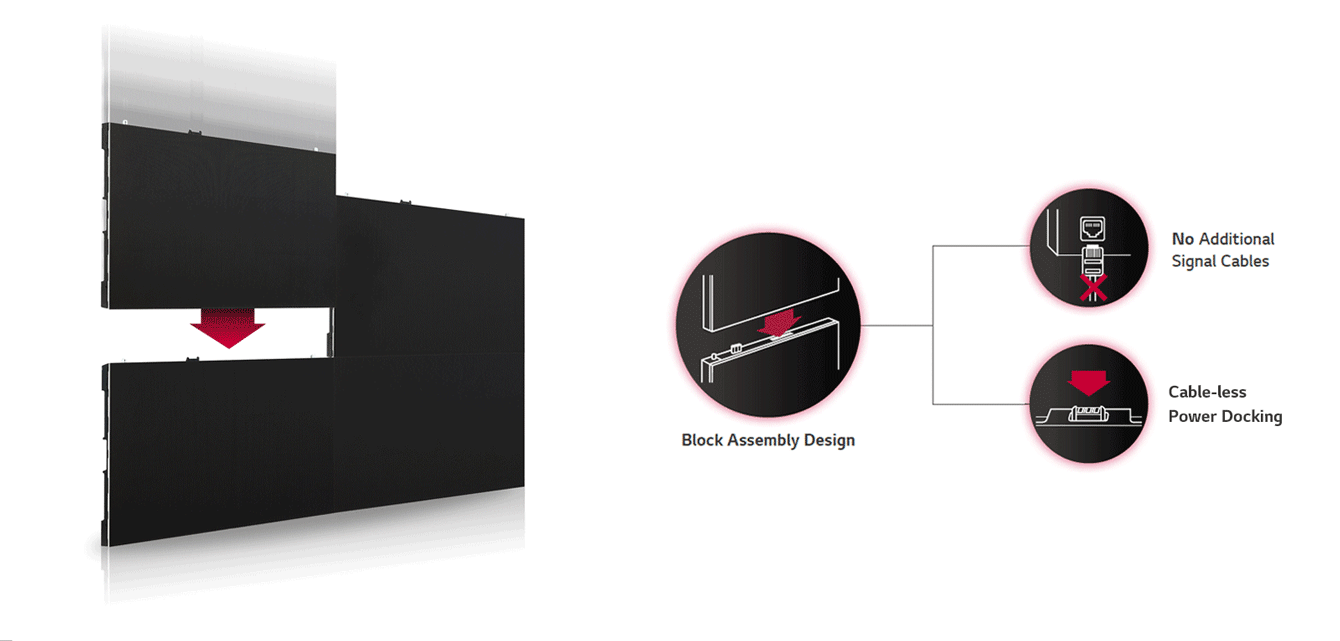 OPTIMUM CABLE-LESS DESIGN FOR SIMPLE INSTALLATION
Why "Optimum Cable-less" LED
The LSAA series is the innovative LED signage applying the cableless transmission technology with non connectors*. For up to UHD resolution with the 16:9 ratio, it does not require a cable connection between the cabinets to supply signal & power. Its block assembly design makes the LSAA series easier to be installed than before.

* Non Connectors: Connectors that use RF (Radio Frequency) to transmit and receive data between two devices.

* Based on P1.2, 16:9, UHD Resolution (8 x 8 Cabinets)


POWERFUL PICTURE QUALITY
Optimized Image Quality
with α 7 Intelligent Processor
The "Alpha 7 Intelligent Processor" applied to the LSAA series recognizes and analyzes the original content, optimizing the clarity and sharpness of the content for itself.
POWERFUL PICTURE QUALITY
Vivid Color Expression
Powered by HDR
With HDR (HDR10, HDR10 Pro*) support, content becomes vivid with great visual impact. The wider color spectrum and greater contrast ratio allow viewers to fully enjoy lively content.

* HDR10 Pro is LG's own HDR solution for processing HDR signal by using enhanced dynamic tone mapping.

OPTIMUM LED DISPLAY FOR ENTERPRISE USAGE
Dedicated Accessories Available
The screen size can be easily expanded as desired using the dedicated wall mount kits. In addition, LG offers two types of frame kits for cabinet 4 × 4 (108") and 6 × 6 (163").
OPTIMUM LED DISPLAY FOR ENTERPRISE USAGE
Easy Remote Control Support
The LSAA series allows users to easily access the settings, such as Picture Mode, volume, etc. by using a remote control instead of connecting to a PC. It uses the same UI as general LG digital signage, so users can easily adapt to it.

* The easy-viewing UI menu is available for over 1,280 × 720 resolution screens.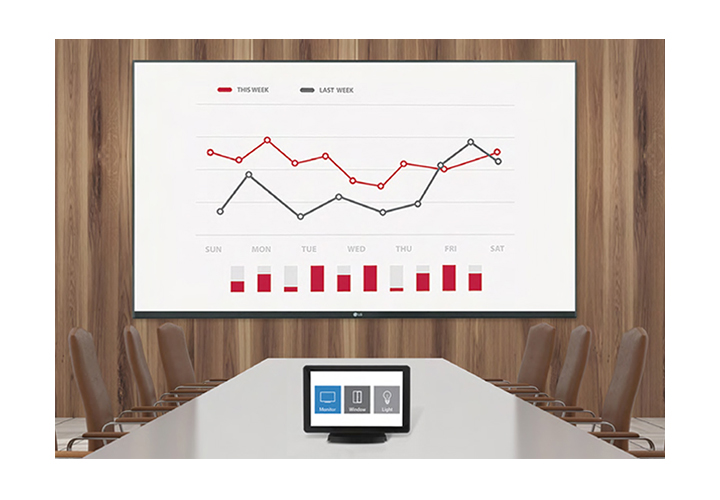 OPTIMUM LED DISPLAY FOR ENTERPRISE USAGE
Compatibility with AV Conference Systems
The LSAA series has been certified Crestron Connected® for a high level of compatibility with professional AV controls to achieve seamless integration and automated control*, boosting business management efficiency.

* Network-based control

DELICATE FEATURES CONSIDERING UP-CLOSE USE
EMC Class B Certified
The LG LSAA series is certified as EMC Class B, which requires electronic equipment made for use in residential environments as well as commercial, industrial, or business environments. Therefore, it is suitable for up-close uses such as corporate meeting rooms, board rooms, etc.

DELICATE FEATURES CONSIDERING UP-CLOSE USE
4-in-1 LED Package
By adopting a 4-in-1 LED package in which 4 pixels are combined and integrated into one single LED package, the LSAA series offers better LED module protection. It is more robust to human touch than the conventional LED display.

ENHANCED POWER EFFICIENCY
Energy Saving Power System
By applying Common Cathode Drive-IC, LSAA series supplies the right necessary voltage to each R/G/B sub-pixel individually, ensuring efficient power consumption.

ENHANCED POWER EFFICIENCY
Standby Mode
When there is no input signal for a period of time, the screen turns off and the main circuit parts inside the LED cabinet go to a standby mode. This saves additional power consumption and enables the product to be reactivated simply by using a remote control.

DELICATE FEATURES FOR OPERATION AND MANAGEMENT
Real-time ConnectedCare Service
Maintenance is easy and fast with the optional ConnectedCare* service, a cloud service solution provided by LG. It remotely manages the status of displays in client workplaces for fault diagnosis and remote-control services, enabling the stable operation of clients' businesses.

* ConnectedCare is the brand name of LG Signage365Care Service. The availability differs by region.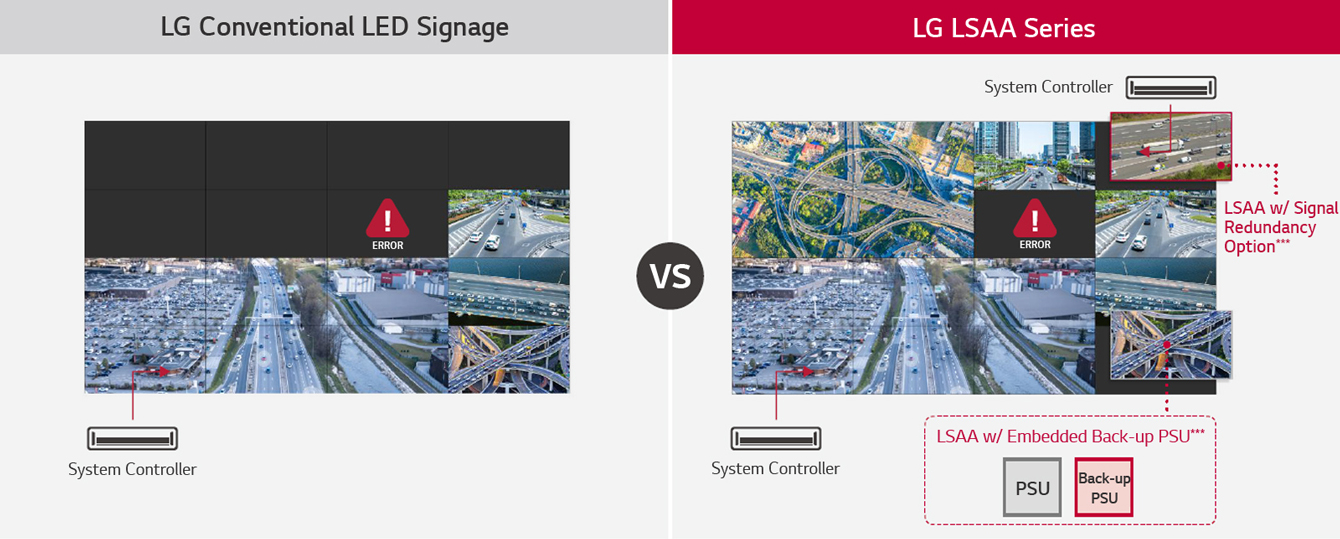 DELICATE FEATURES FOR OPERATION AND MANAGEMENT
Power / Signal Redundancy Support
The LSAA series is designed to support redundancy of signal and power, providing users with comfort. With optional embedded back-up power supply unit and signal redundancy, customers can assure the continuous operation of the screen without power failure, while the dual controllers minimize screen failure with a bi-directional signal input.

* The "Conventional" shown above refers to LED displays which do not support the power/signal redundancy mode.
** The power/signal redundancy features are available from the fourth quarter of 2020.
*** The power/signal redundancy models are optional.
Explore more about LG Virtual Showroom
Tech Spec
Physical Parameter

Physical Parameter spec
Pixel Configuration
4 in 1 SMD
Pixel Pitch (mm)
1.25
Module Resolution (W x H)
240 × 90
Module Dimensions (W x H, mm)
300 ×112.5
Weight per Module (kg)
0.20
No. of Modules per Cabinet (W × H)
2 × 3
Cabinet Resolution (W × H)
480 × 270
Cabinet Dimensions (W × H × D, mm)
600 × 337.5 × 44.9
Cabinet Surface Area (m²)
0.203
Weight per Cabinet (kg/cabinet)
7.3
Weight per Square Meter (kg/m²)
36.1
Physical Pixel Density (pixels/m²)
640,000
Flatness of Cabinet
±0.5 mm
Cabinet Material
Extrusion Aluminum
Service Access
Front and Rear
* Module can be accessed only from the front.

Optical Parameter

Optical Parameter spec

| | |
| --- | --- |
| Max. Brightness (After Calibration) | 600 nit (Max.) 1,200 nit (Peak) |
| Color Temperature (Default/Adjustable) | 3,200-9,300 (Default 6,500) * Adjustable via LED Assistant on PC |
| Visual Viewing Angle (Horizontal/Vertical) | 170 × 170 |
| Brightness Uniformity | 95% |
| Color Uniformity | ±0.015 Cx, Cy |
| Contrast Ratio | 5,000 : 1 / 8,000 : 1 (Peak) |
| Processing Depth (bit) | 20 (HDR10, HDR10 Pro) * LG's own HDR solution to process HDR signal by using enhanced dynamic tone mapping. |

Electrical Parameter

Electrical Parameter spec
Power Consumption (W/Cabinet, Max.)
MX5/SX5 : 75
MX6/SX6 : 68
Power Consumption (W/Cabinet, Avg.)
52
Power Consumption (W/m², Max.)
MX5/SX5 : 370
MX6/SX6 : 332
Heat Dissipation (BTU/h/Cabinet, Max.)
MX5/SX5 : 256
MX6/SX6 : 232
Heat Dissipation (BTU/h/Cabinet, Avg.)
177
Heat Dissipation (BTU/h/㎡, Max.)
MX5/SX5 : 1,263
MX6/SX6 : 1,133
Power Supply (V)
100 to 240
Frame Rate (Hz)
50 / 60
Refresh Rate (Hz)
3,840

Operation Conditions

Operation Conditions spec

| | |
| --- | --- |
| Lifetime (Half Brightness) | 100,000 |
| Operating Temperature (°C) | 0°C to +40°C |
| Operating Humidity | 10-80%RH |
| IP rating Front / Rear | IP20 / IP20 |

Certification

Certification spec

| | |
| --- | --- |
| Certification | Safety 60950-1, EMC Class B, BS476 Part7 Class1 |

Environment

Environment spec

| | |
| --- | --- |
| Environment | RoHS |

Controller

Controller spec

| | |
| --- | --- |
| Controller | CSAA-012X |
| Unit Case | LSAA012-MX/SX |
| Max Output Range - Loading Capacity | 3,840 × 2,160 @60Hz |
| Max Output Range - Output Resolution | 8.2944 Million Pixels |
| Input - HDMI | HDMI 2.0 |
| Input - HDCP | HDCP 2.2 |
| Input - DP | DP 1.2 / HDCP 2.2 |
| Output | Ethernet (To LED Screen, 8-channel) |
| Control | LAN, RS-232C (LOOP) |
| Sensor | Ambient Light, Temperature |
| Video Processing | Brightness Adjustment, Chroma Adjustment, Improved Grayscale at Low Brightness, Scaling, HDR (HDR10 Pro) |
| Application | SuperSign CMS, webOS API, LG ConnectedCare, Configuration SW (LED Assistant) |
| Mechanical - Size (W × H × D, mm) | 446 × 63 × 298 |
| Mechanical - Weight (Kg) | 4.5 |
Recently Viewed