Higher Education
With the advancement of digital technology, the education industry undergoes transformation.
Schools are striving to realize advanced forms of education that enable teachers to not only better communicate with students, but also enhance multi-communication between students,
eventually leading to greater participation, overall.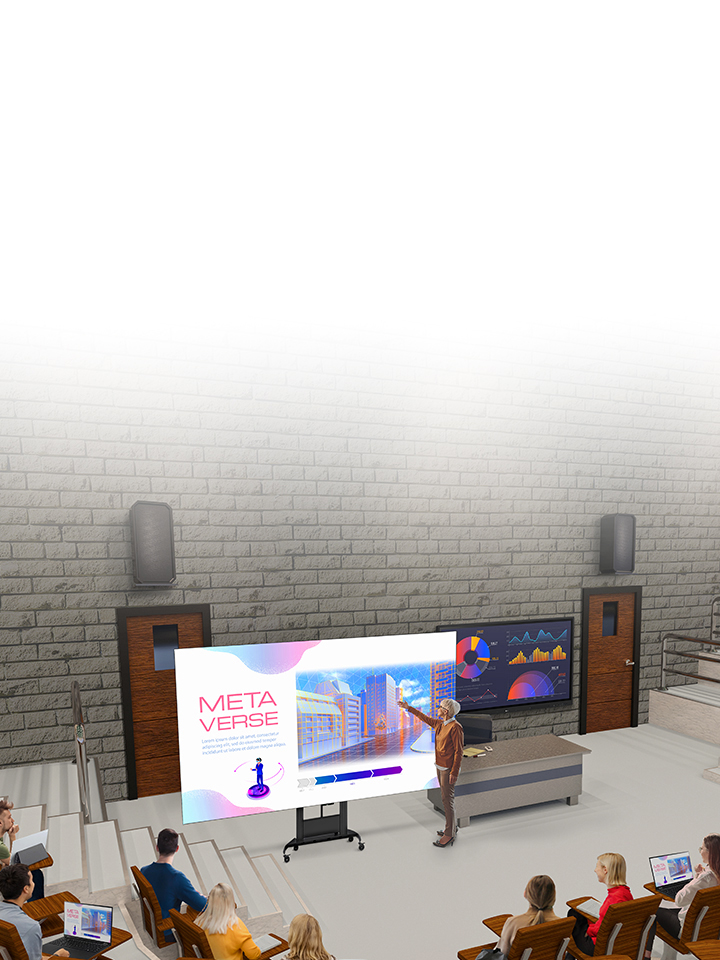 Lecture Room
During lectures, digital displays are an invaluable resource. They help presenters illustrate their points, while also providing learners with a clear visual framework. LG provides a wide range of digital displays optimized for teaching materials and multi-media content, such as LG CreateBoard and All-in-one LED. In particular, the HDMI-out features associated with LG CreateBoard enable presenters to utilize additional displays or projectors. Together, these innovations help transform lecture halls into engaging, immersive learning environments.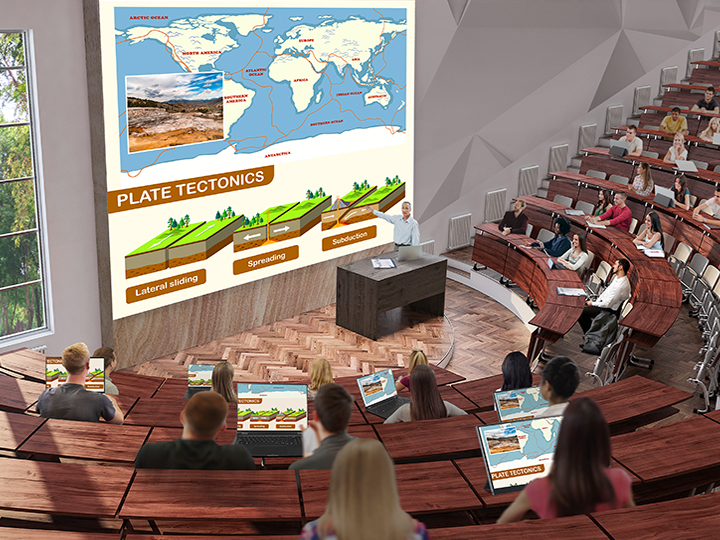 Large Size Classroom/ Auditorium
Students should be able to view the lesson materials clearly and easily wherever they are seated in a large lecture room or auditorium. With the enormous screens provided by LG LED Bloc, LG MAGNIT, and All-in-one LED range, various content is presented in a way that is both accessible and engaging, improving students' understanding of contents.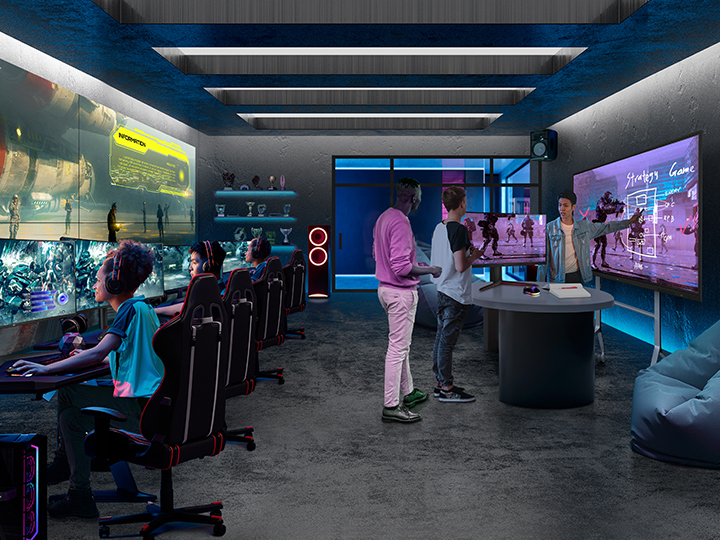 Esports Arena
There's more to Esports than just gaming. These programs create a team environment that helps build students' communication, collaboration, and problem-solving abilities. Supported by LG LED lineups like Ultra Stretch Signage and Fine-pitch LED, these skills are put to the test and the game is brought more vividly to life. This immersive online space also makes for a dynamic computer lab setting, in which teachers can deliver classes related to software and game design, supported by innovative LG CreateBoard technology.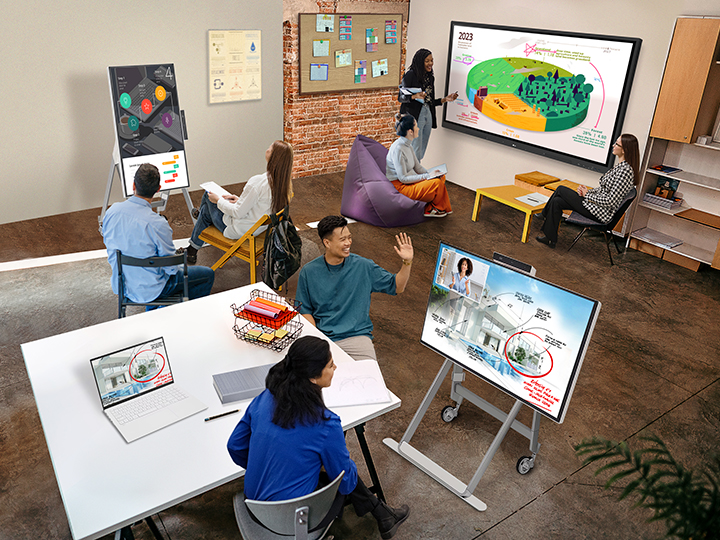 Collaborative Space
Collaborative spaces help students break the mold and explore their creativity through shared learning. By using LG CreateBoard and LG One:Quick Flex, they can jot down ideas and workshop solutions, then download and share their results via personal devices. A portable stand (sold separately) means these learning innovations can be utilized anytime, anywhere.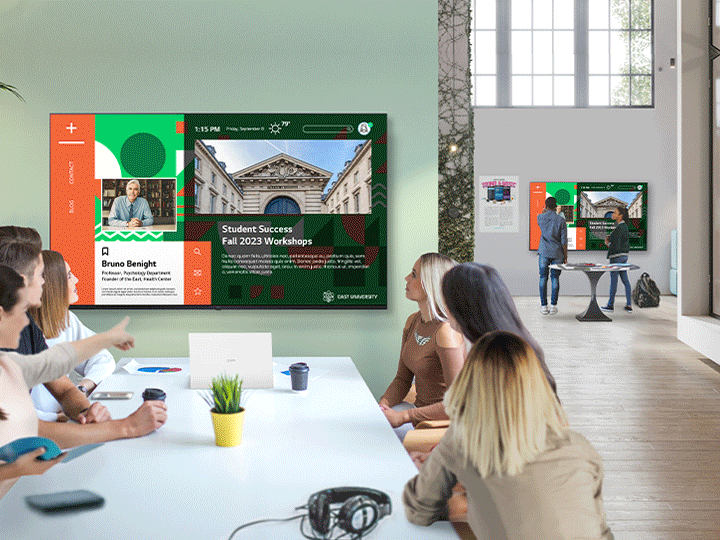 In Between Space
For students on the go, quick and easy access to information is a must. The solution is LG ConnectedCare DMS, a cloud service that delivers announcements to every corner of a school. Remote management enables IT personnel to update, edit, and refresh content at the touch of a button, while also making troubleshooting quick and easy to operate. Ultimately, this connectivity keeps learners plugged in to all the latest news on campus.