Hospitality
Hospitality industry has been rapidly changing and becomes more competitive with emerging technology and higher guests' expectation. In tandem with the trends, LG Electronics. has kept innovating its products and hospitality dedicated solutions, called Pro:Centric, to drive success for your business enabling to provide upgraded service level.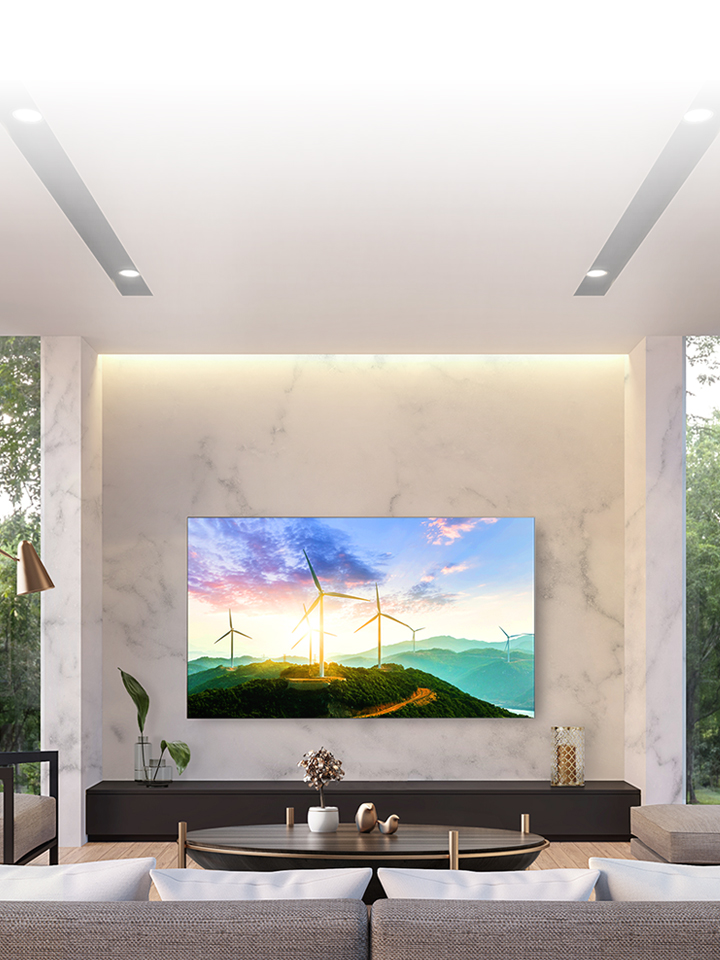 Guest Said
I'm looking for a hotel that makes me feel familiar, comfortable as like home, and made just for me.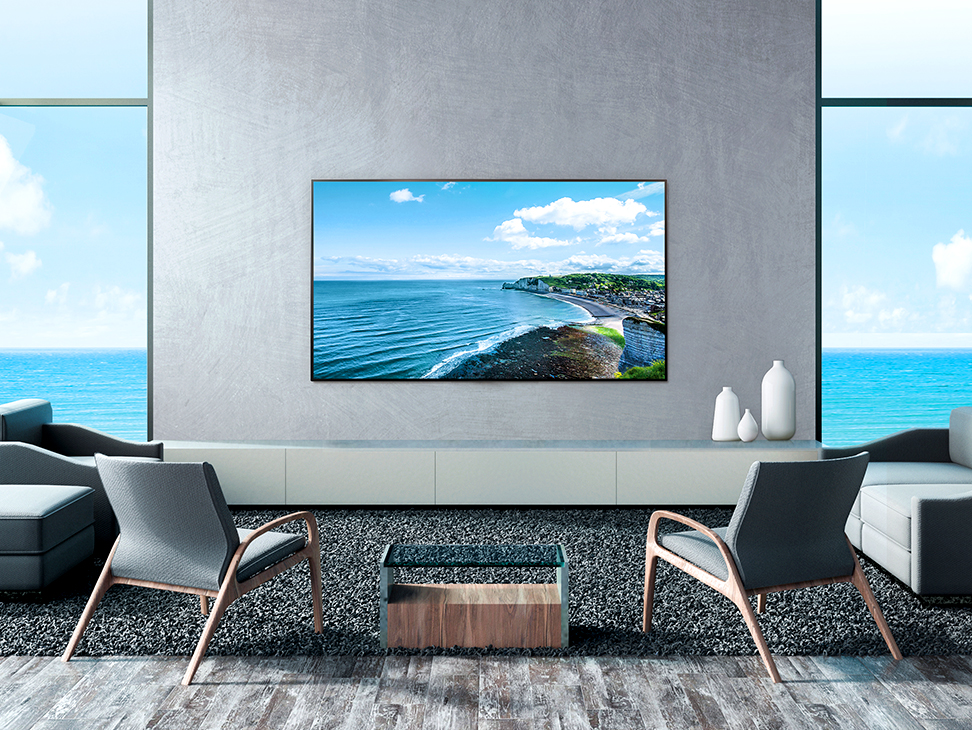 Hotels and cruise today are evolving into a place for cultural and social gatherings that provide opportunities for new experiences and relationships. They are focusing on providing the guests with unforgettable experiences by strengthening customized services and entertainment rather than unnecessary decorations.
Why LG Information Display
LG's wide range of prodcuts and solutions can meet the requirements of various spaces in the hospitality environments while increasing the efficiency by integrated and customized managements.
LG hospitality TV, total solutions as well as Digital Signage, going with the characteristics of each place, let you deliver information to guests with personalized messages enhancing customer experiences. Especially, with Pro:Centric solution, LG's hospitality dedicated management solutions, service providers can conveniently control and manage each hospitality TVs, and provide customized room services for each guest.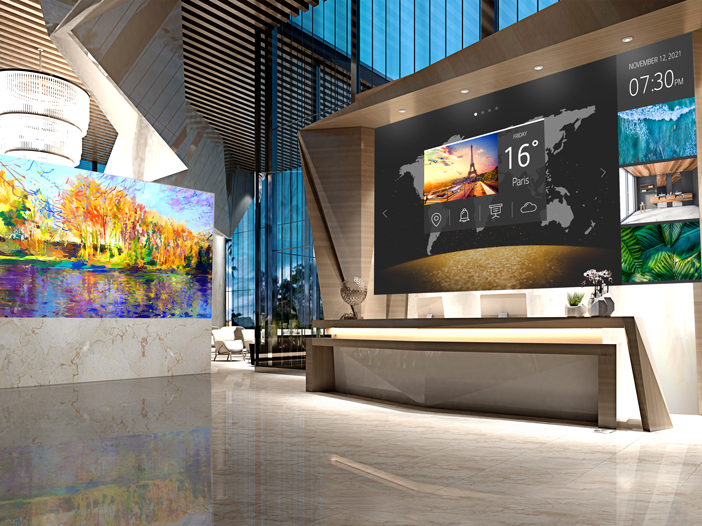 Lobby & Reception
Build a sophisticated first impression, and elevate the brand image. With LG's innovative technology such as OLED, LED, you can make your own media art, digital sculpture and deliver intuitive information to welcome your guests while adding a wow factor and enhancing guests satisfaction.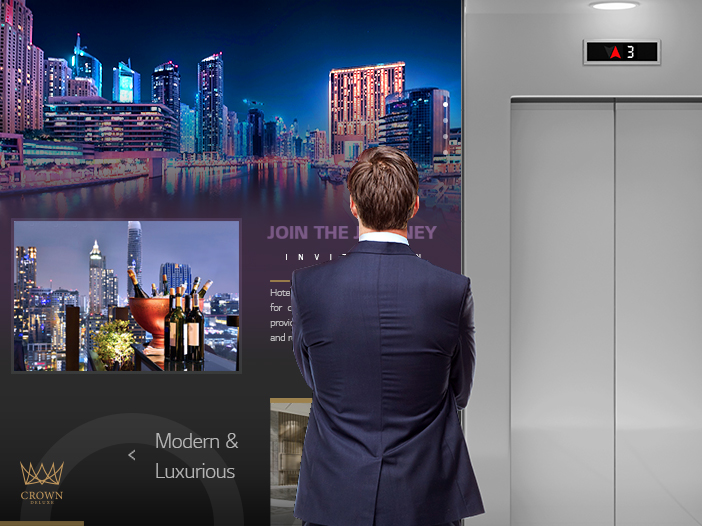 Hallway
Don't miss any chances to promote events, effectively communicate guests even at the waiting spaces. LG provides diverse products and solutions so that you can utilize any empty spaces for the promotions, for the location guide of specific facilities, etc, in more effective ways.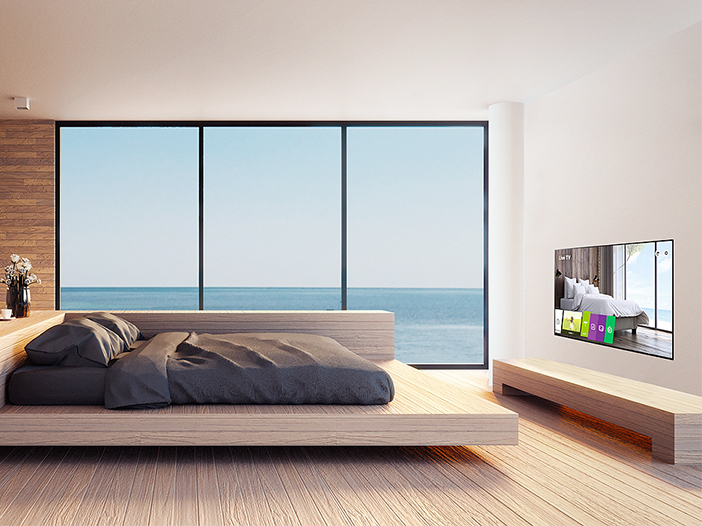 Guest Room
From suites to standards rooms, LG provides differentiated guests experiences and customized in-room services through LG's own hospitality solutions, Pro:Centric, and sleek products design. Especially, with LG's leading OLED hotel TVs, guests can experience a work of art during their stay.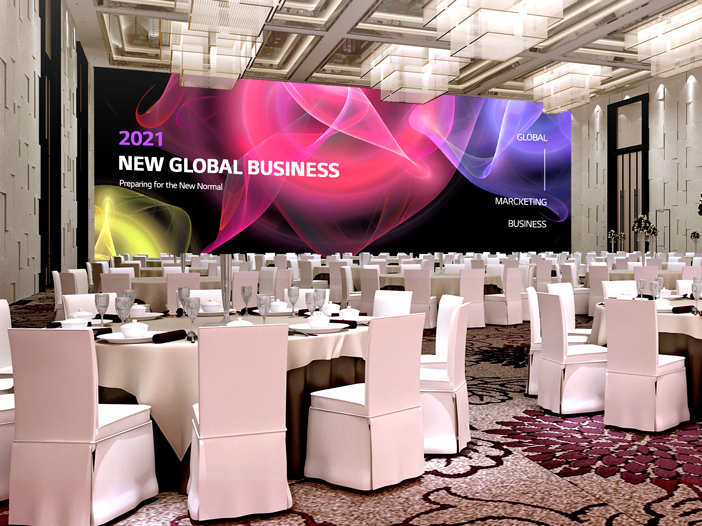 Banquet Hall
To make the events more extraordinary and professional, LG offers a wide range of Digital Signage from LED Signage for the hall screen to standard signage for various events/info.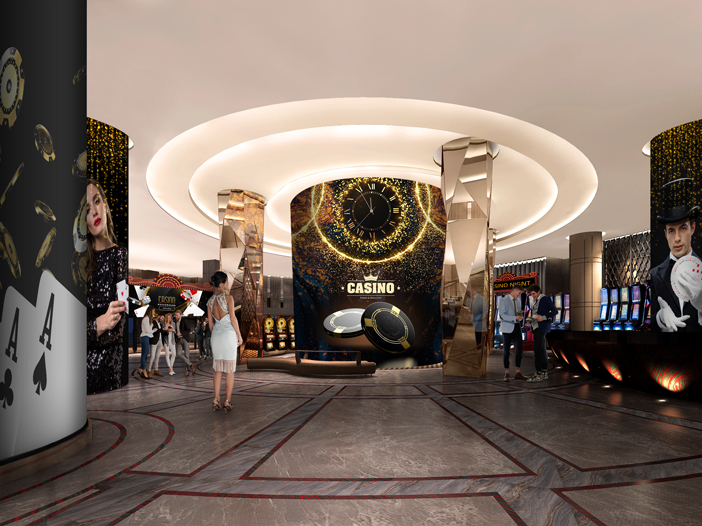 Gaming Area (Casino)
Increase splendor and impressiveness at leisure areas with LG Digital Signage. With its high picture quality and flexibility, guests can experience imagined world and enjoy their own games.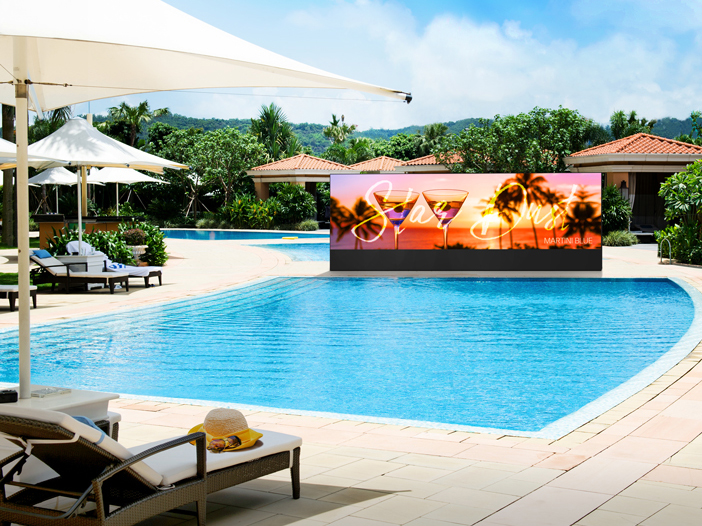 Swimming Pool
Provide safety tips for swimmers and deliver promotions, menus of outdoor bar. Equipped with robust product reliability and its high brightness, LG Digital Signage catches guests attention under various weather conditions at poolside.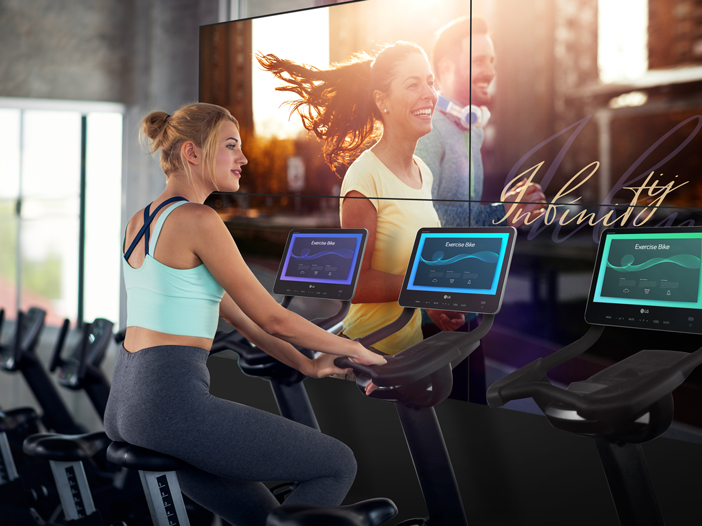 Fitness Center
With LG Digital Signages, provide differentiated and sophisticated experiences to guests. This will maximize aesthetics and functionality in communal spaces.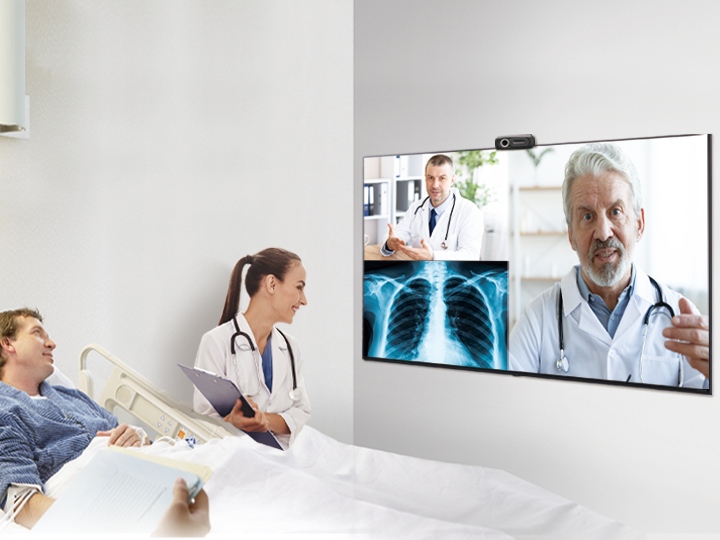 Hospital Room
You can find LG Digital Signage at healthcare facilities. Patients can enjoy a higher quality of care, thanks to LG's UL-listed Hospital TVs. Features such as the pillow speaker and nurse call function are designed specifically for the hospital environment, while LG also provides a variety of options for virtual rounding*, such as One:Quick Flex and web-based, telemedicine-ready hospital TVs. Supported by all these features, doctors can check on patients' condition more frequently and with greater ease.

* Feature may require a separate web app.
* Usage settings may depend on national protocols and policies.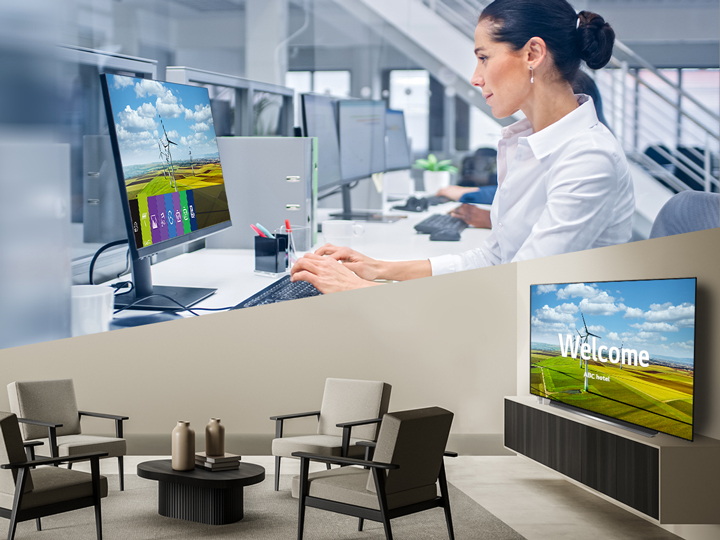 Control Room
Professional solutions are redefining guest experiences in the hospitality sector. Supported by Pro:Centric, LG's hospitality dedicated managemet solution service providers can conveniently control and manage individual TVs, thereby providing customized room services for each guest.