Hospitality
LG TV for hospitality industry has an outstanding management solution called Pro:Centric. Pro:Centric drives success for your business enabling to provide upgraded service level.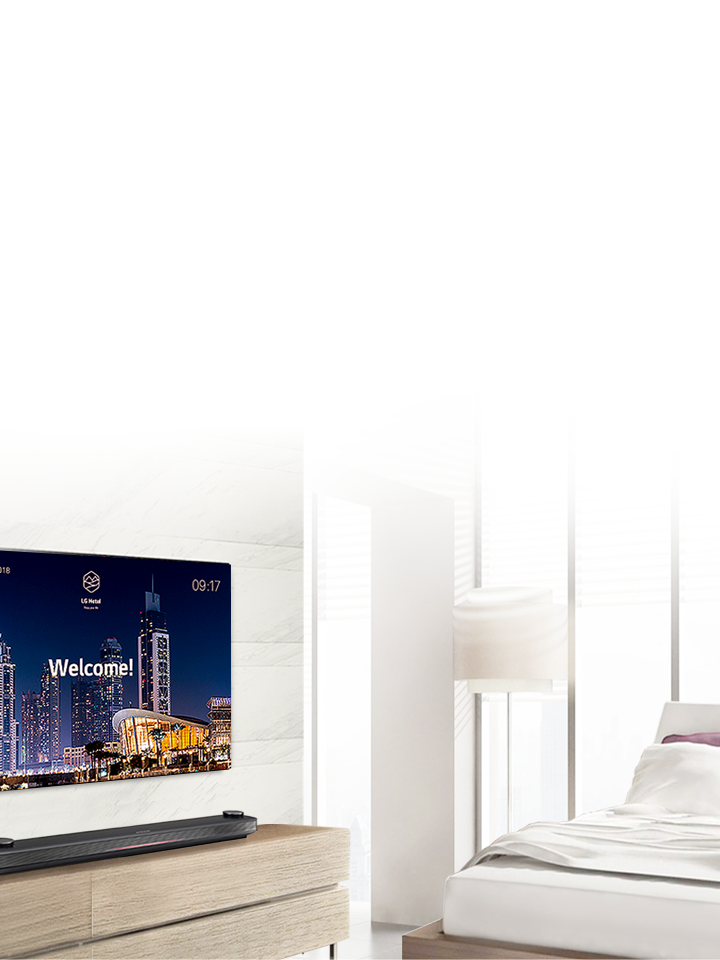 Guest Said
I'm looking for a hotel that feels familiar, comfortable, and made just for me.
Hotels today are evolving into a place for cultural and social gatherings that provide opportunities for new experiences and relationships. They are focusing on providing the guests with unforgettable experiences by strengthening customized services and entertainment rather than unnecessary decorations.
Why LG Information Display
LG Hotel TV Solution makes efficient integrated management happen.
LG's hotel TV total solution and Signage Solution lets you control and manage customized room service for each guest and the hotel's various solutions conveniently. Hotels become more luxurious and unique with LG Digital Signage placed in different spaces such as the guestroom, lobby, restaurant and conference room to go with the characteristics of each place.
Lobby Hall
Digital sculptures build a sophisticated first impression.
Reception
Various information such as world time, weather and exchange rates is displayed in intuitive manner.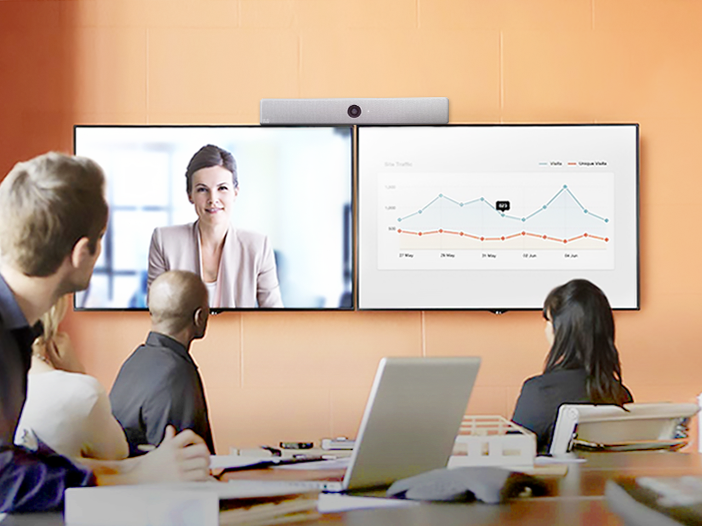 Meeting Room
Business guests are provided with a pleasant and smart work space.
Hallway
Provide information effectively while adding detail to the interior design.
Fitness Center
Maximize aesthetics and functionality in communal spaces with the signage.
Guest Room(Suites)
Provide differentiated in-room services with LG Pro : Centric Smart TV.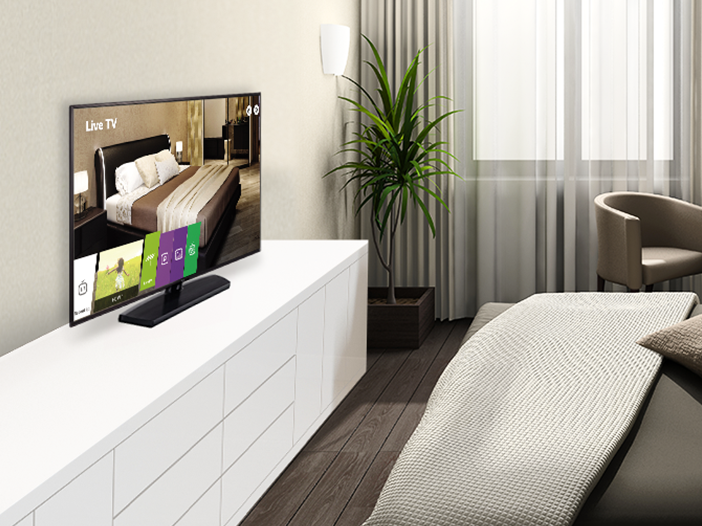 Guest Room(Standard)
Provide differentiated in-room services with LG Pro : Centric Smart TV.