Prev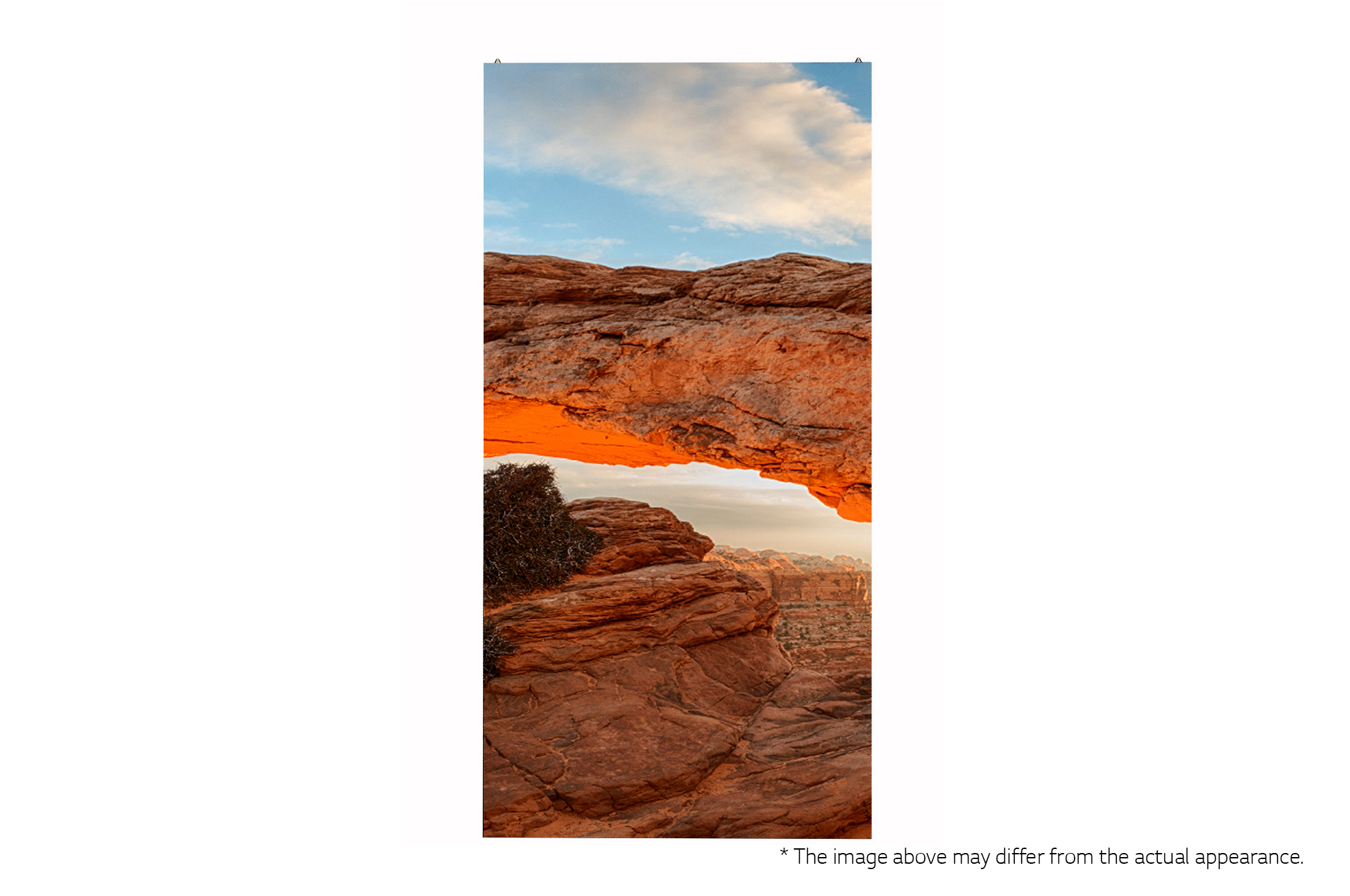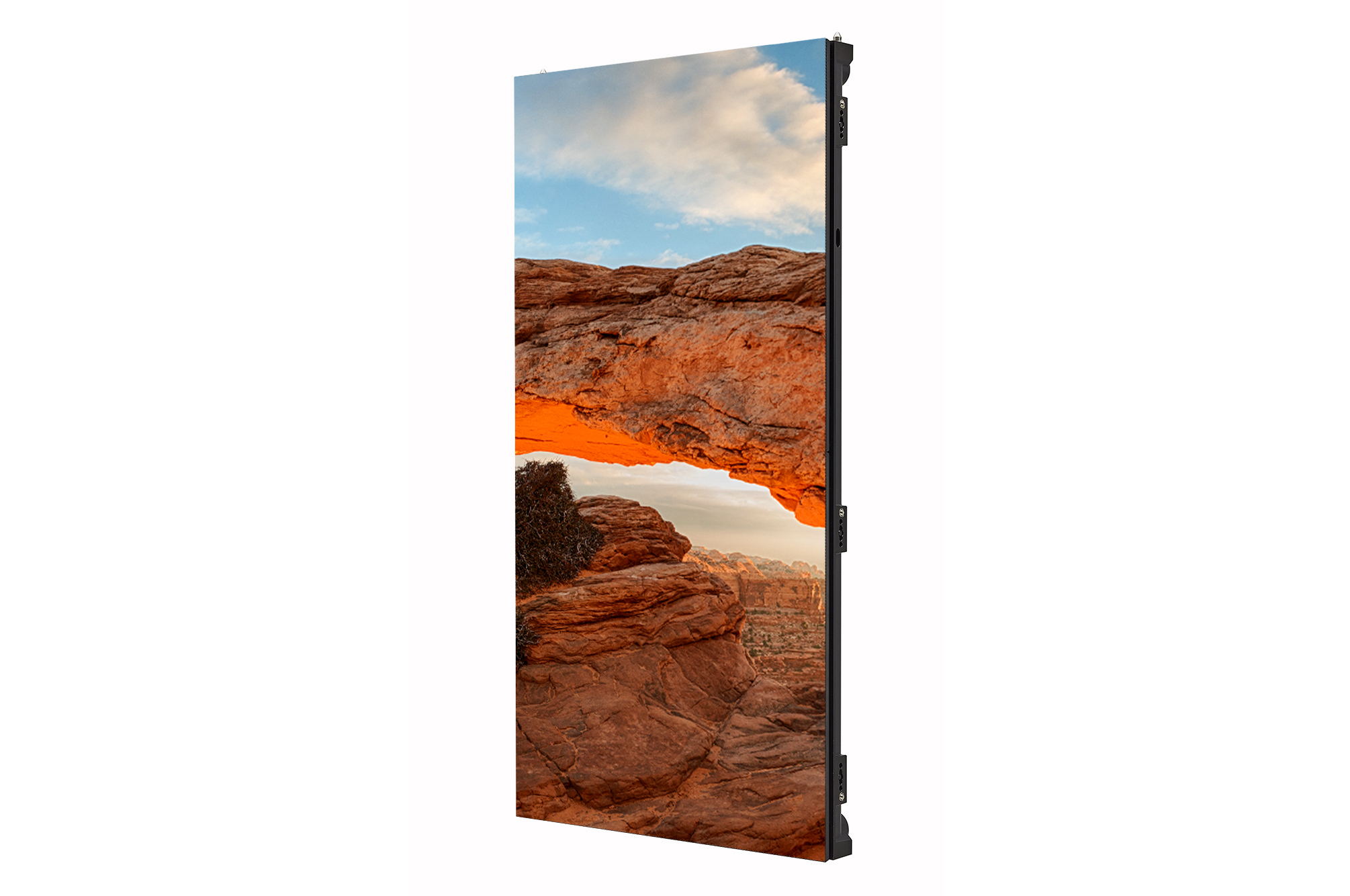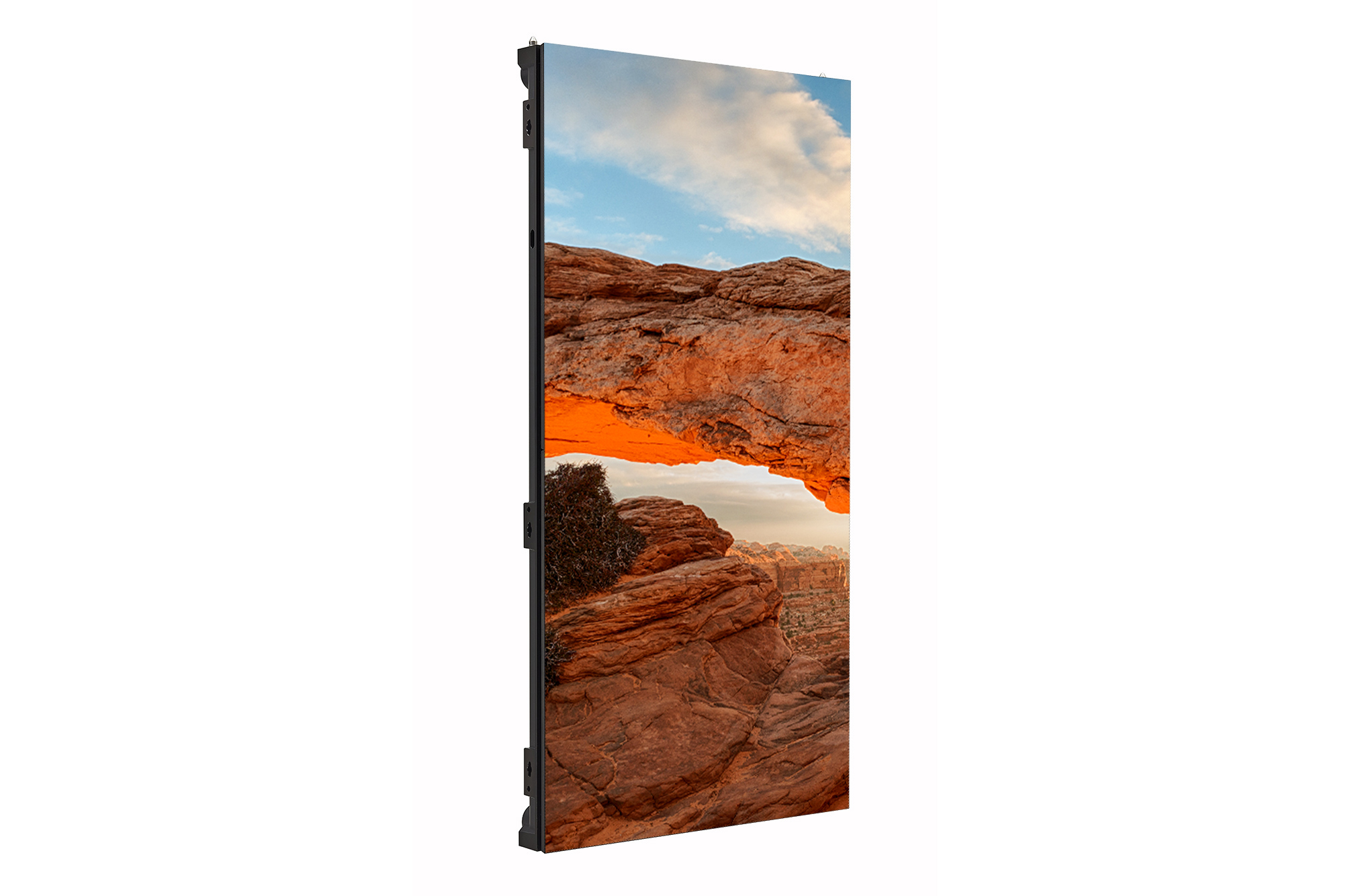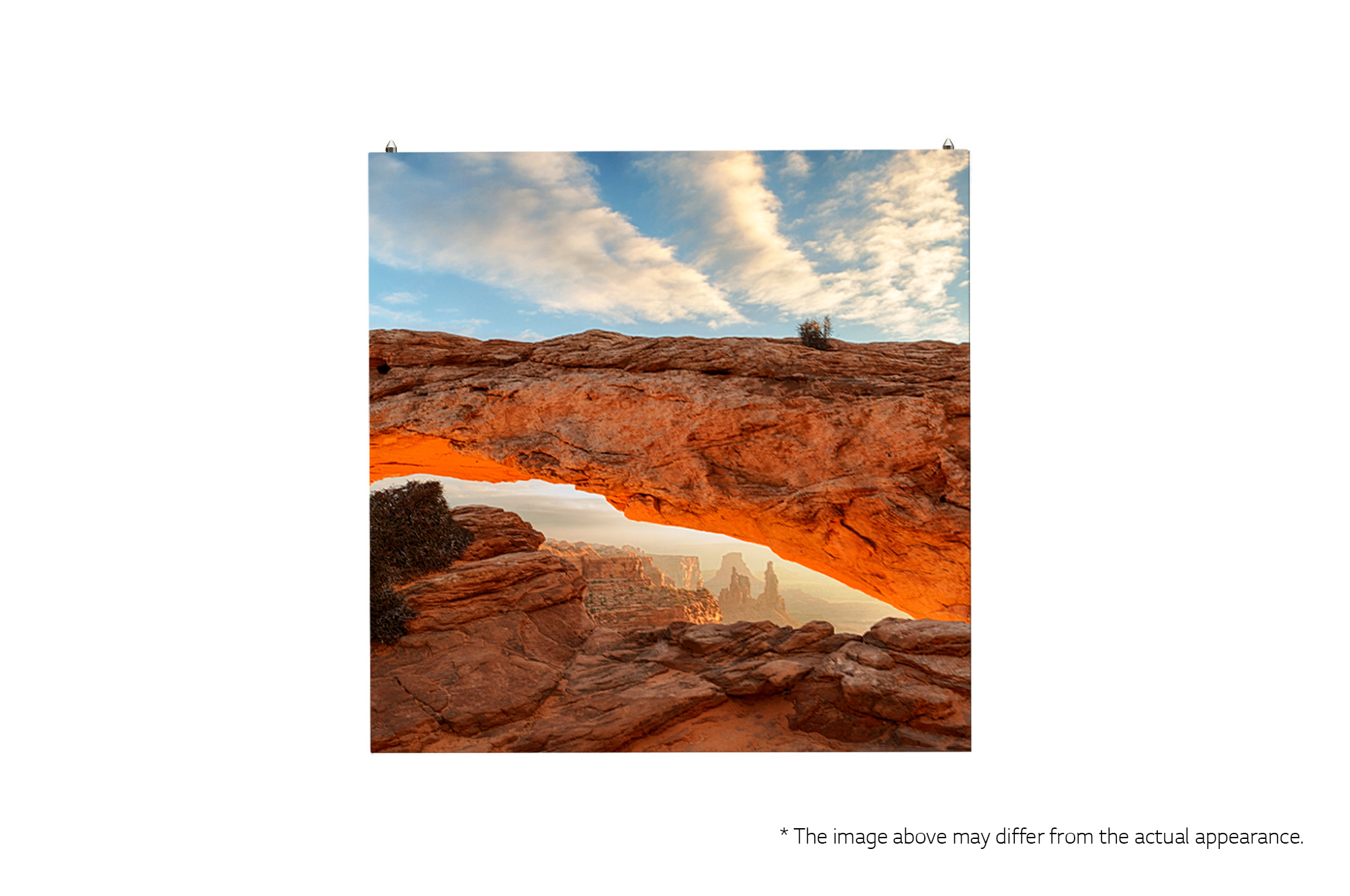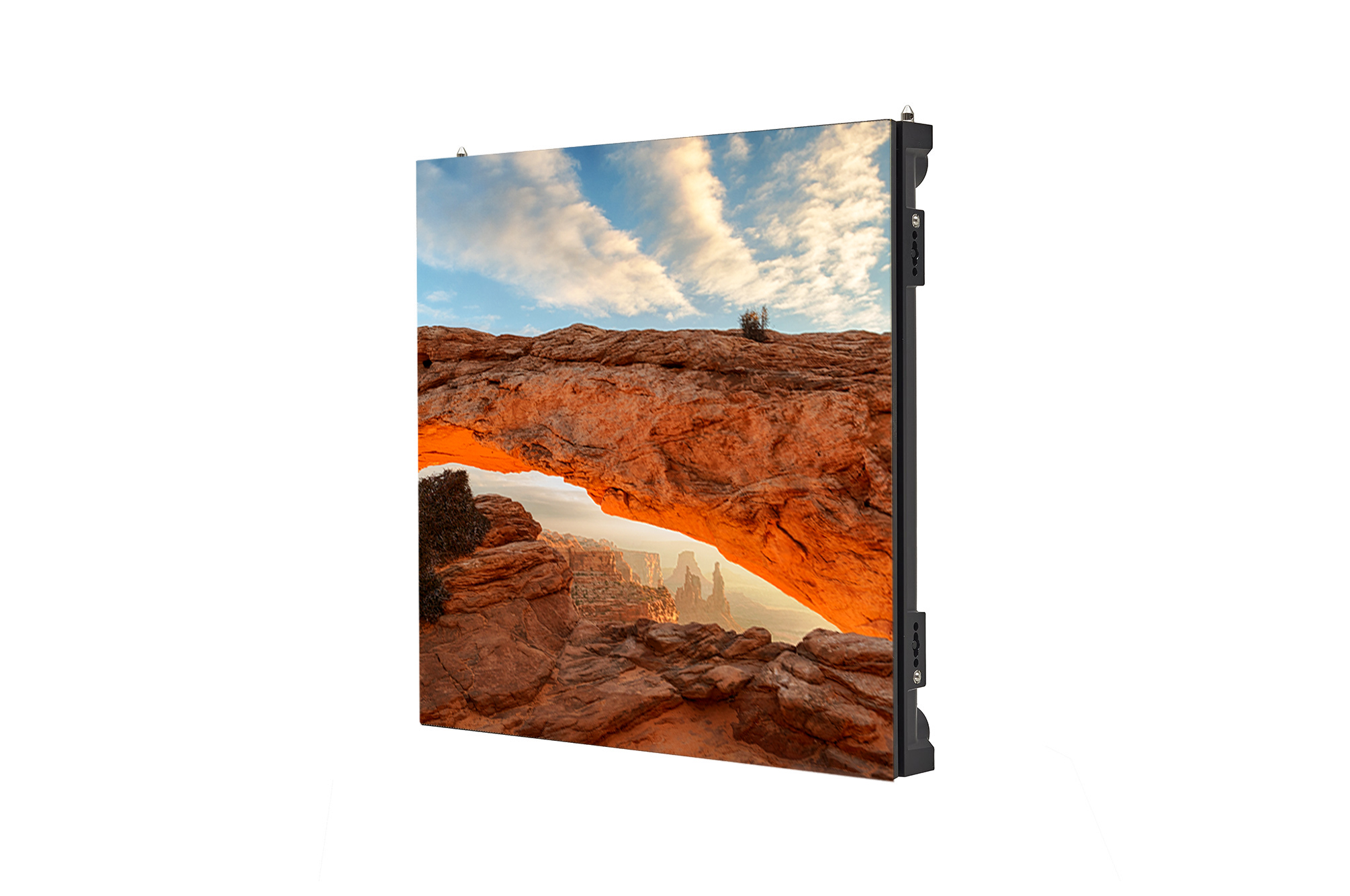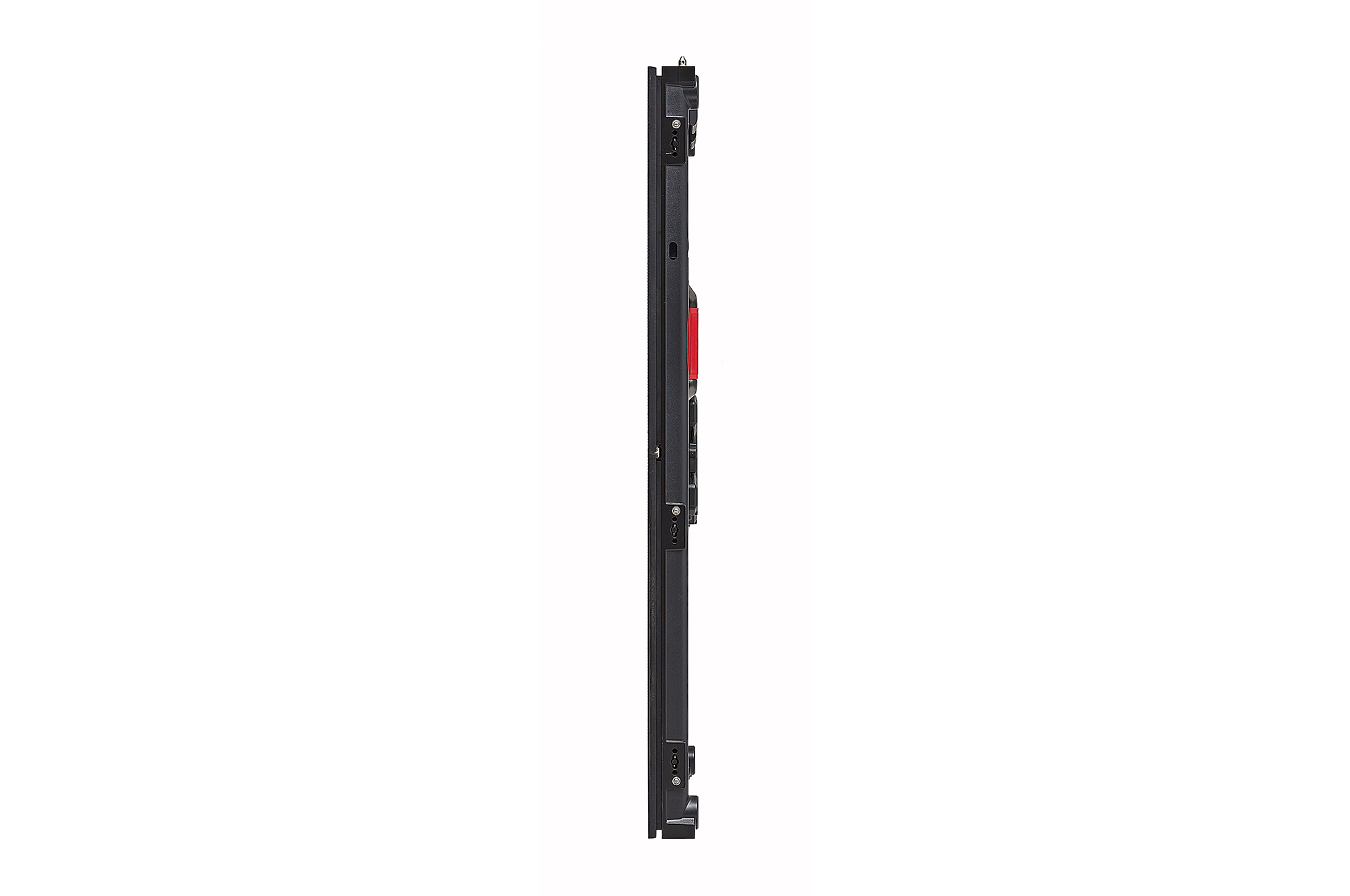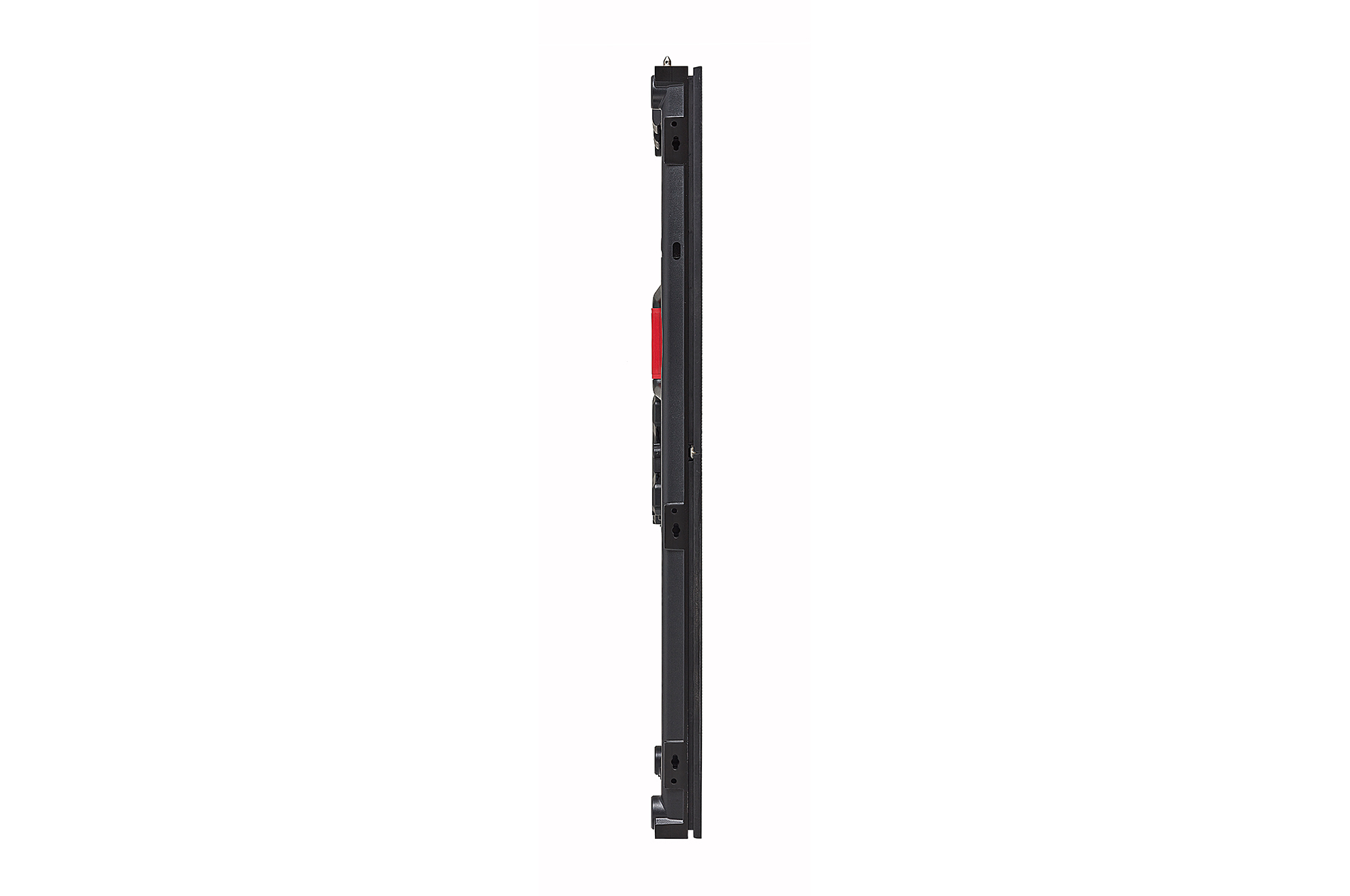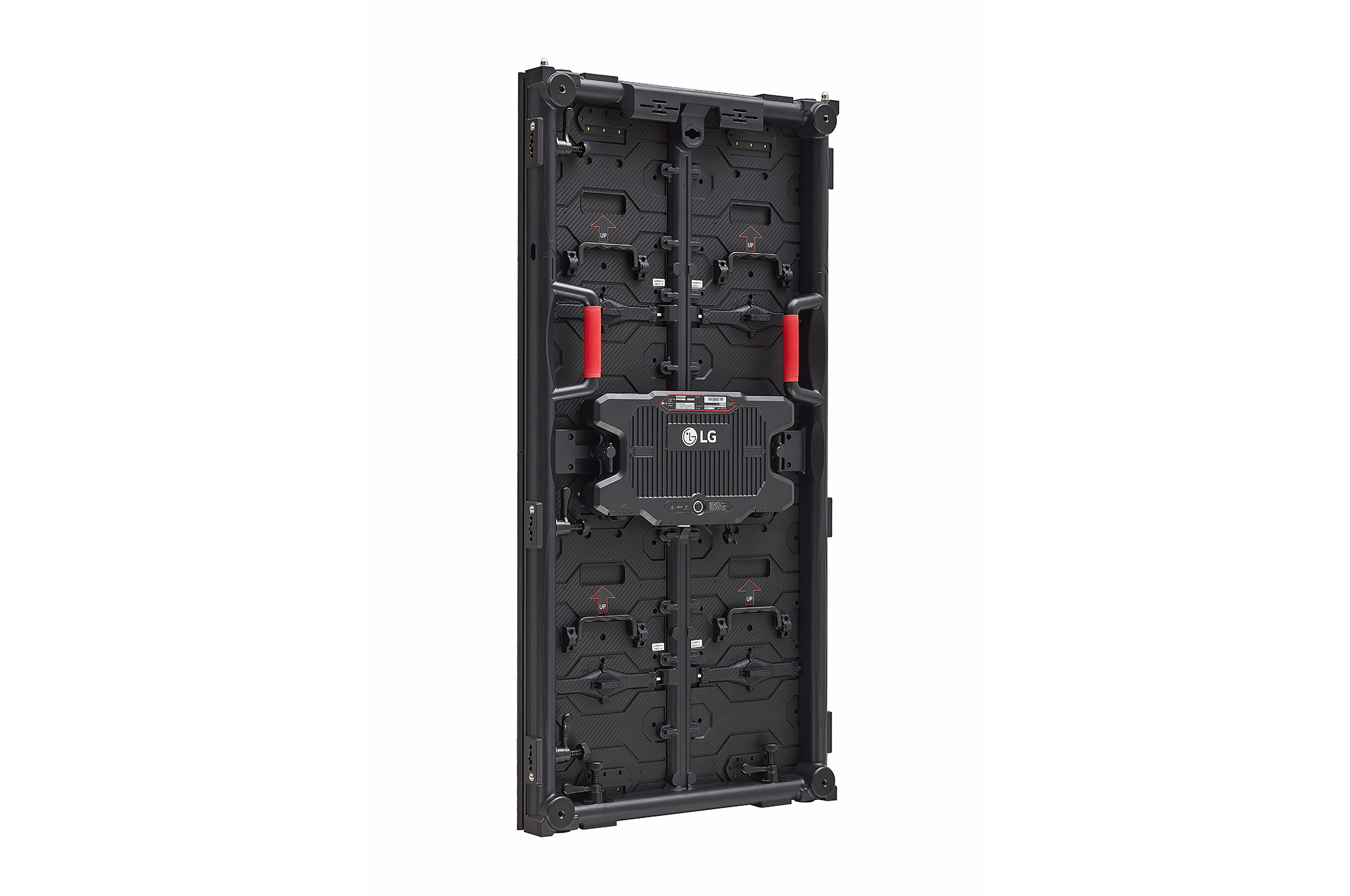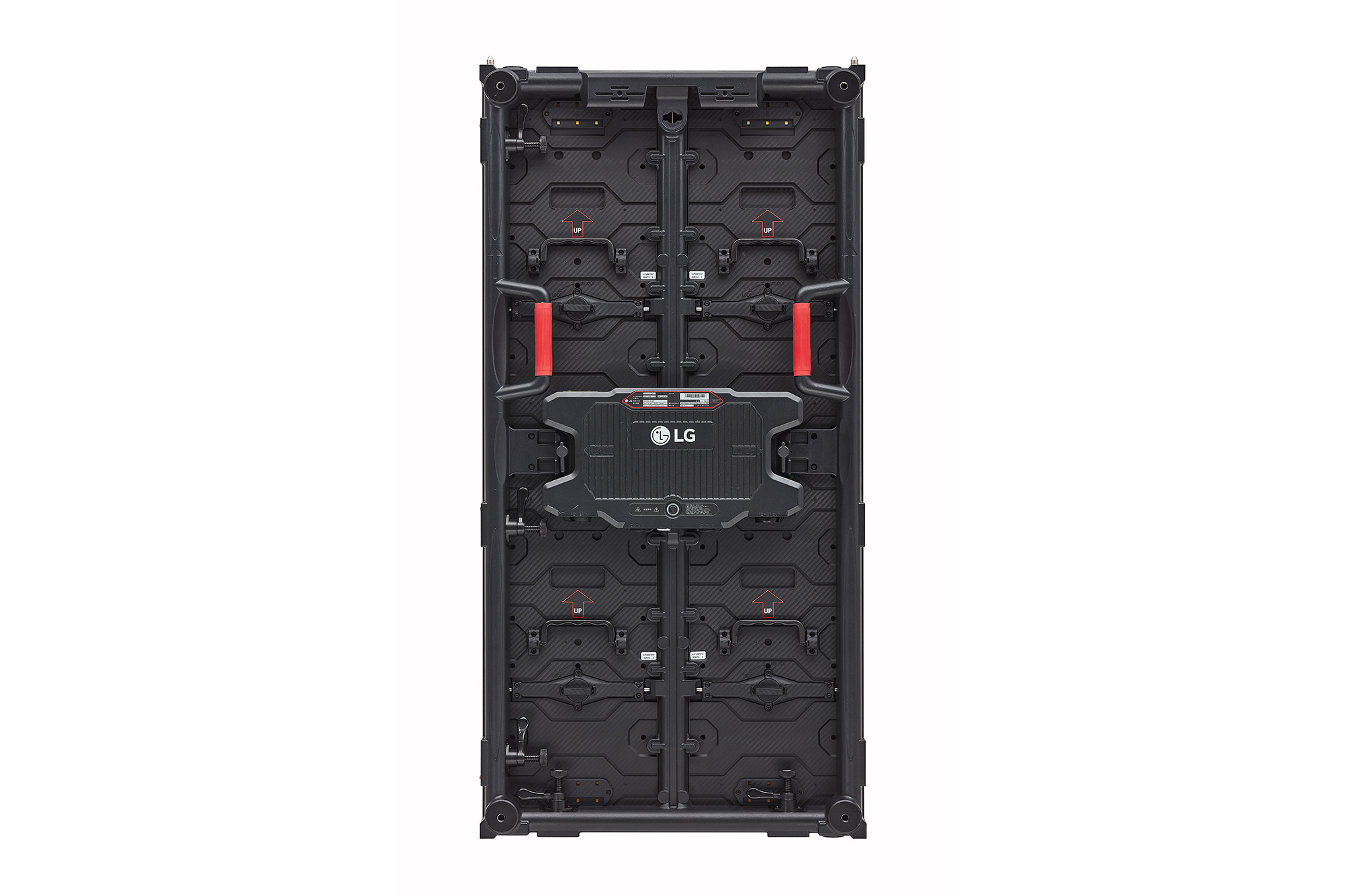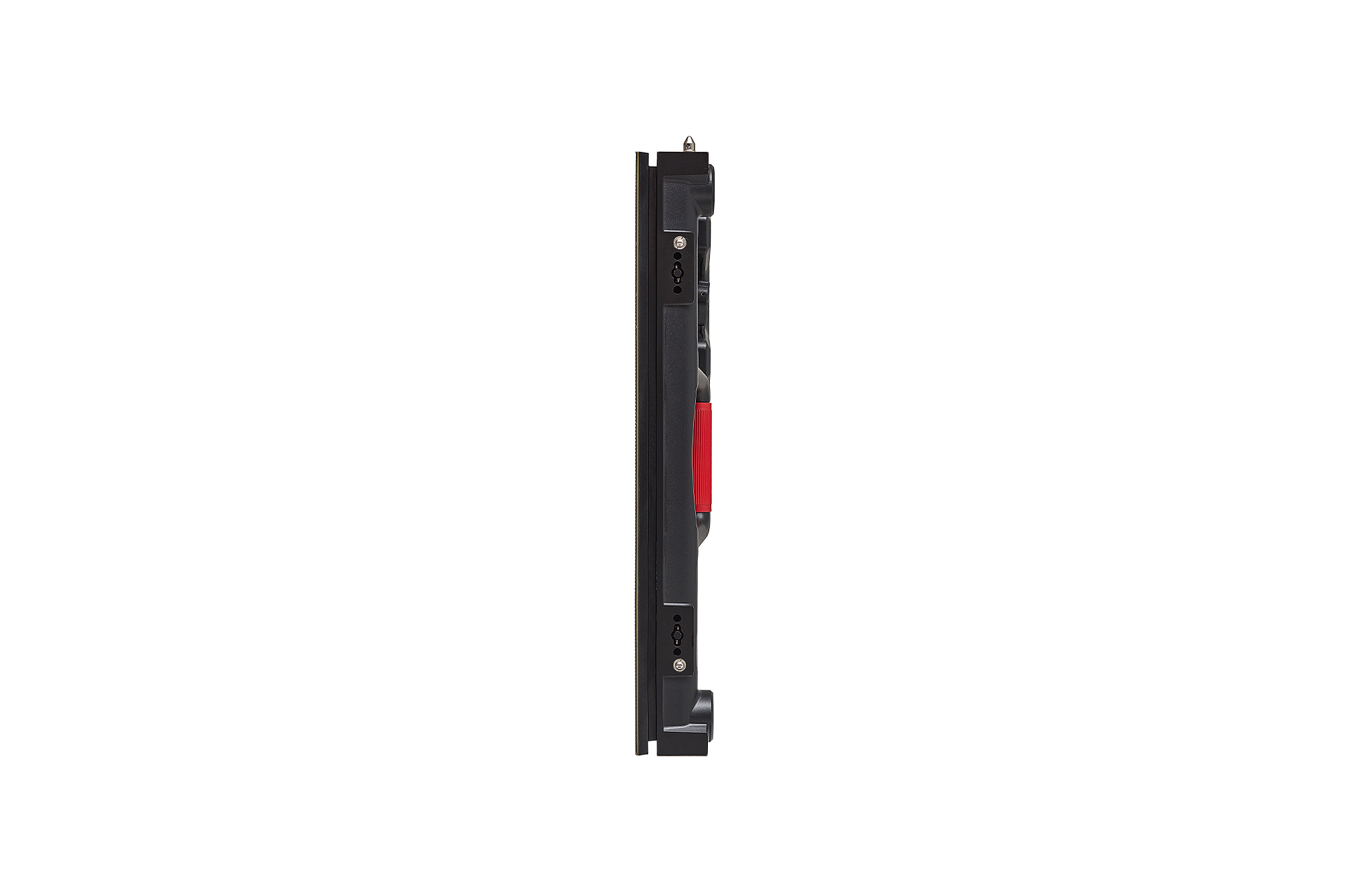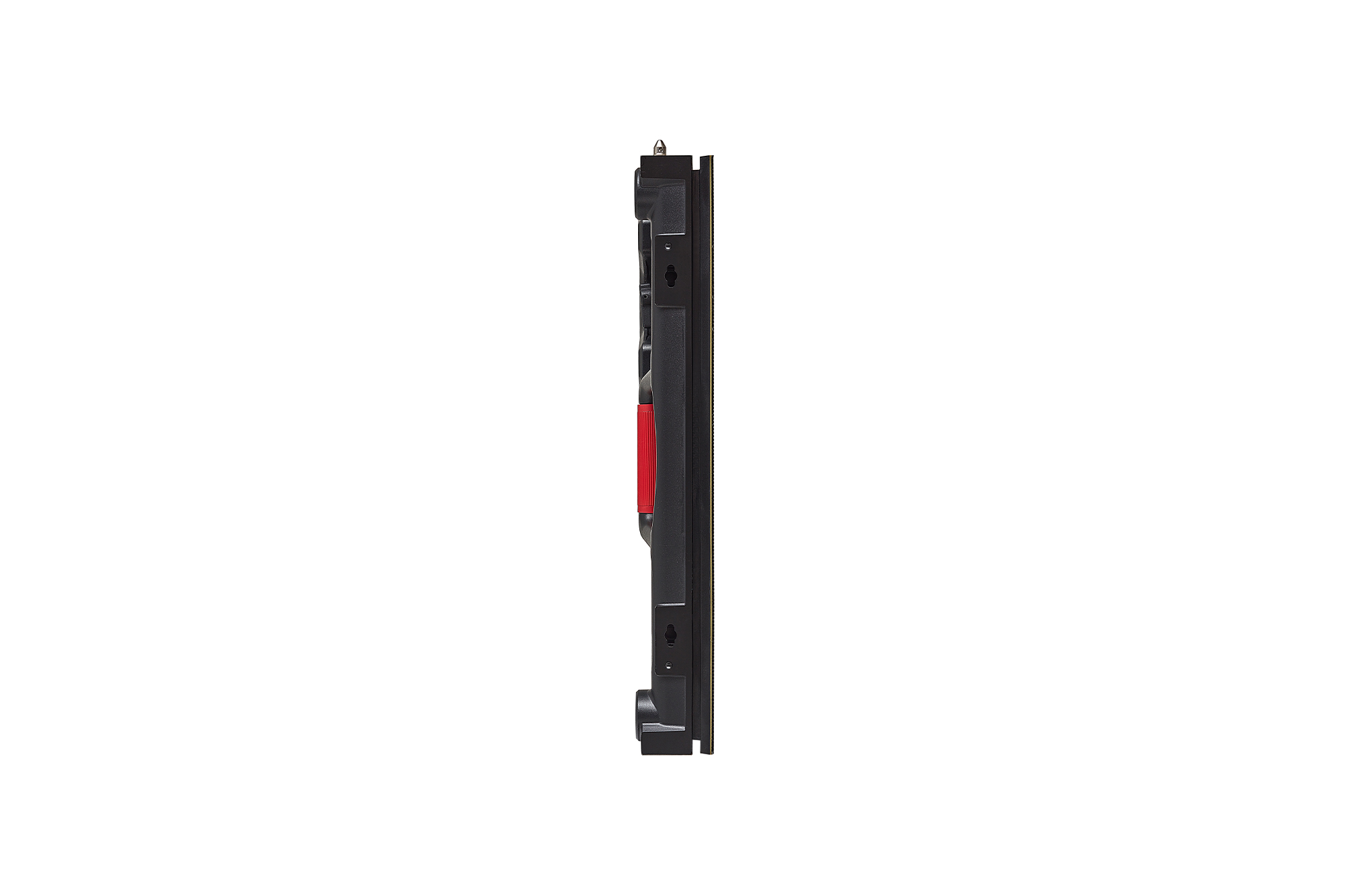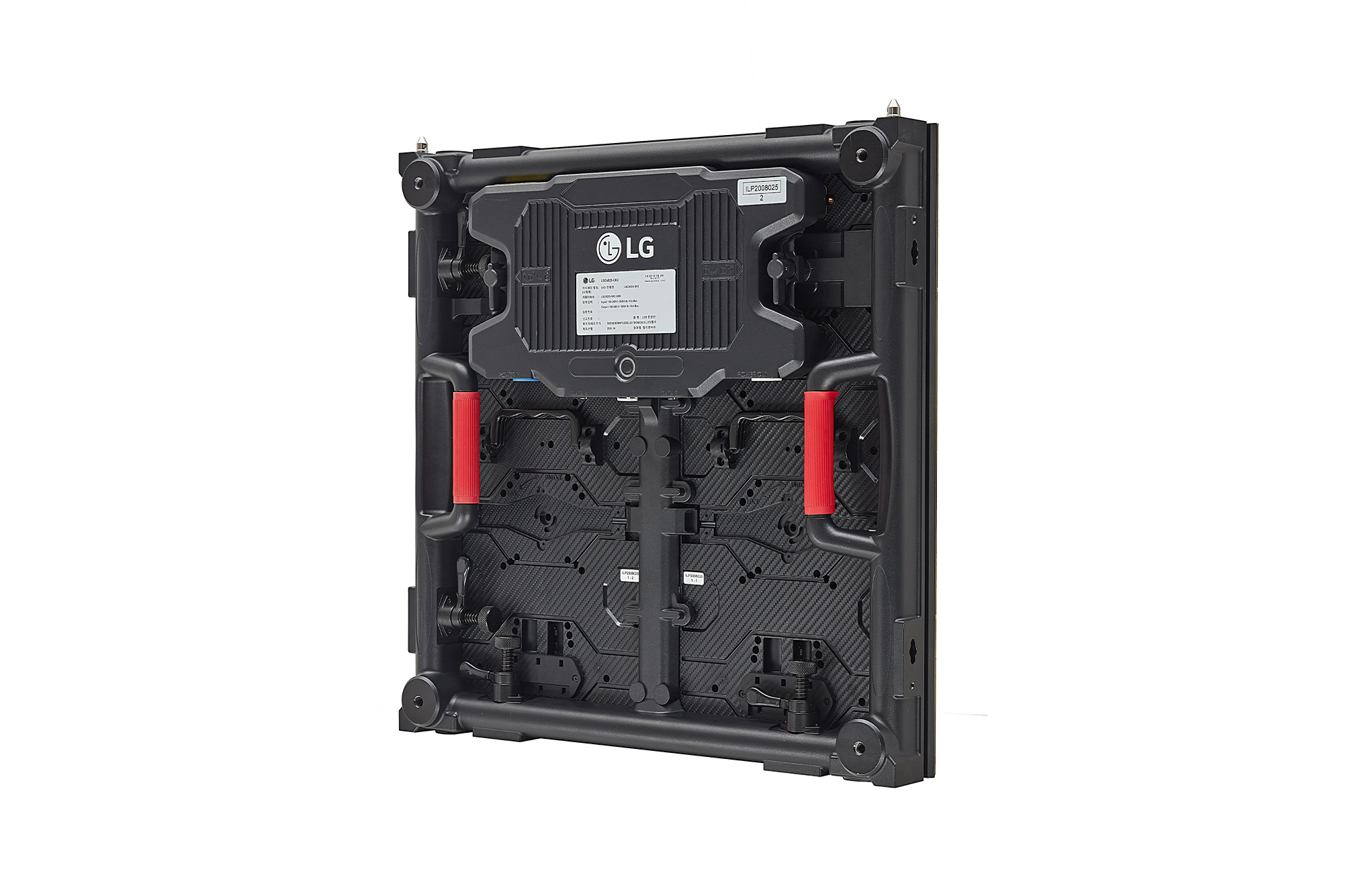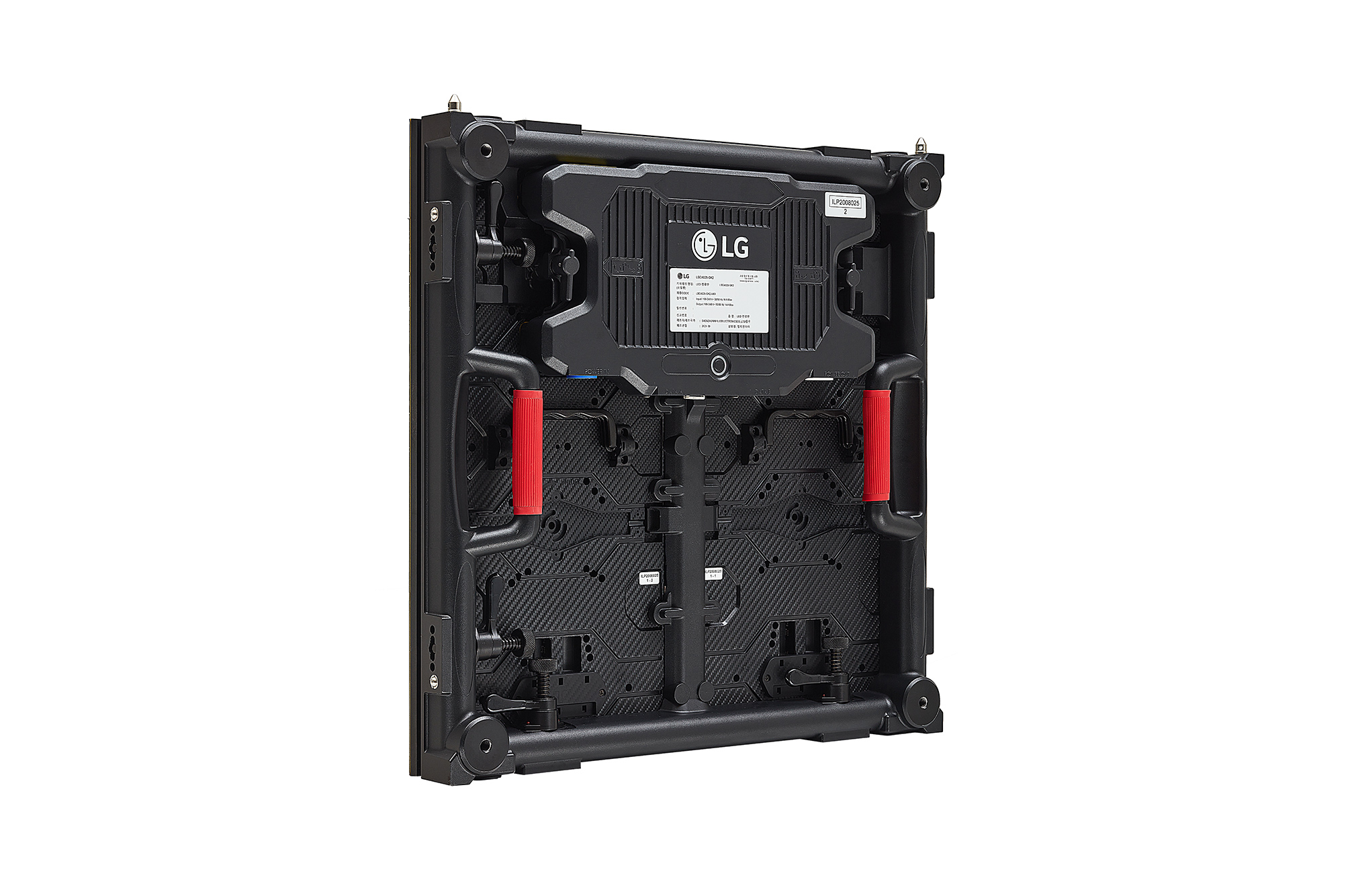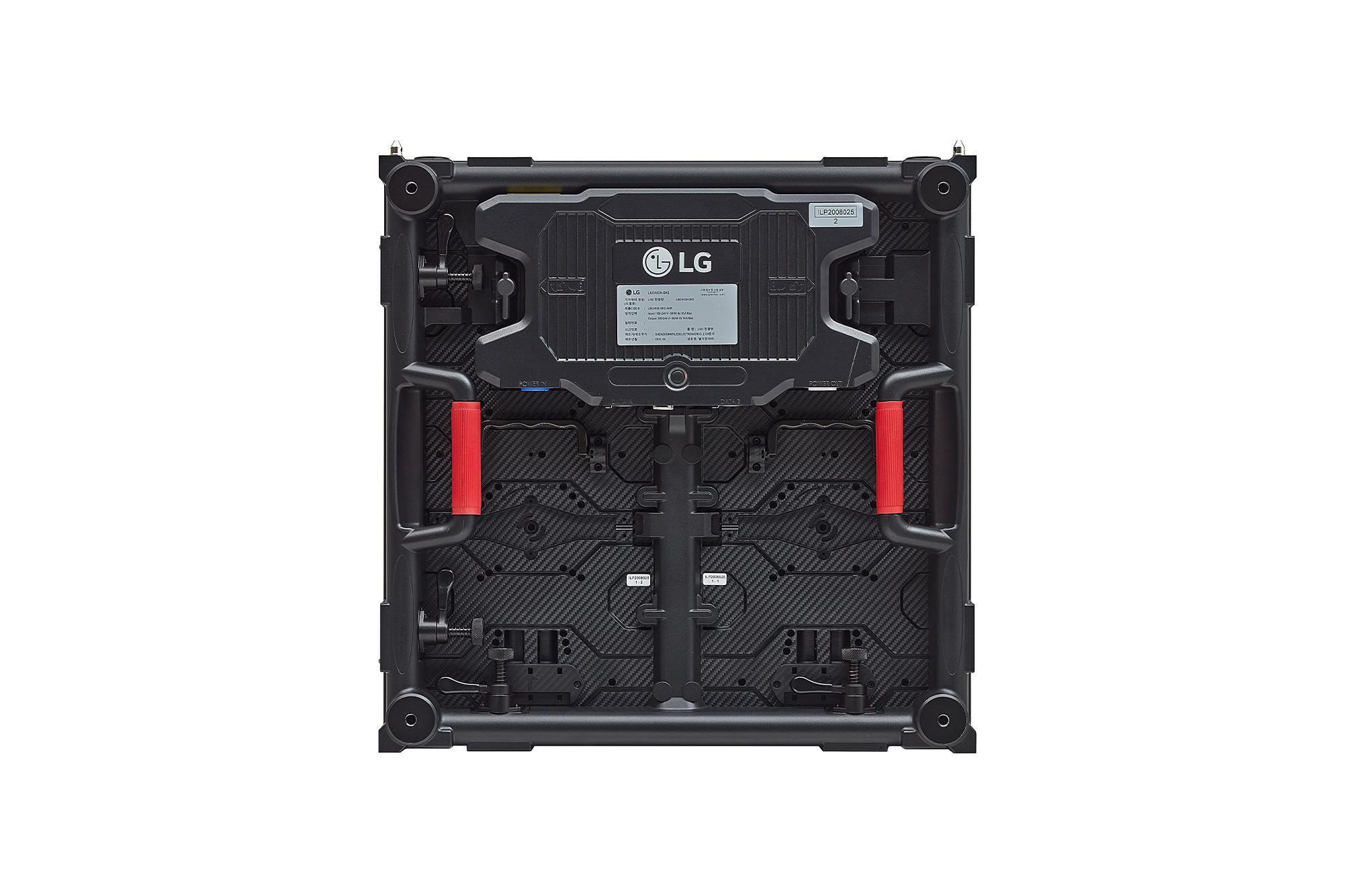 GSCA039
LG Outdoor LED
Global
Share
Key Feature
Pixel Pitch: 3.91mm
Brightness: 5,000 cd/m²
Fast Assembly and Easy Maintenance
Two Cabinet Options
IP65 Weatherproof Design
90º Corner Option Available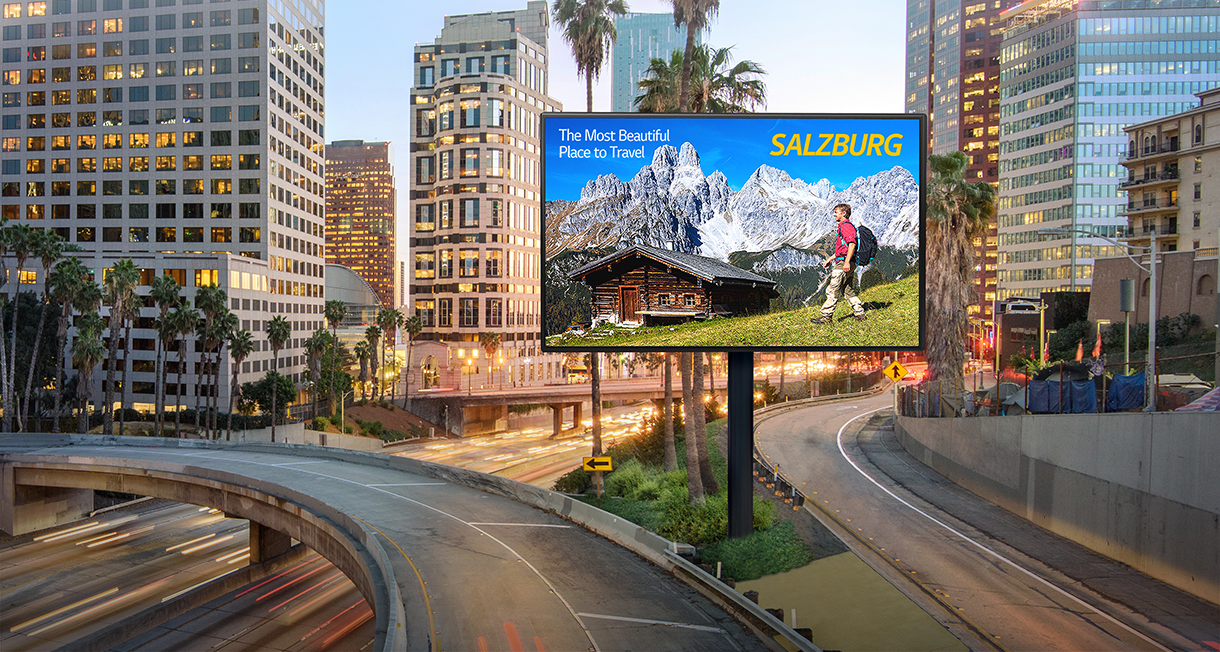 Fast Installation
Various factors including magnets on the top and bottom, positioning pins, handles and fast locks help installers easily set up and dismantle the LED screens without additional tools.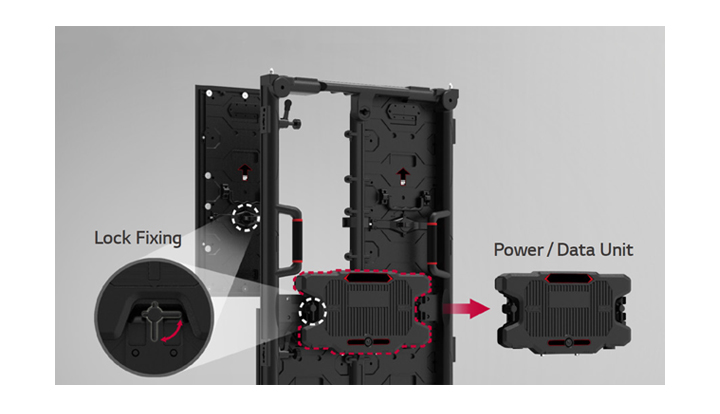 Easy Maintenance
The GSCA series applied a simple Lock Fixing method which requires no additional tools, making it easier to replace LED modules or power/data units. It saves cost and time for maintenance.
Two Cabinet Options
The GSCA series offers two sizes of cabinets enabling a screen size configuration that fits perfectly with customer's demands.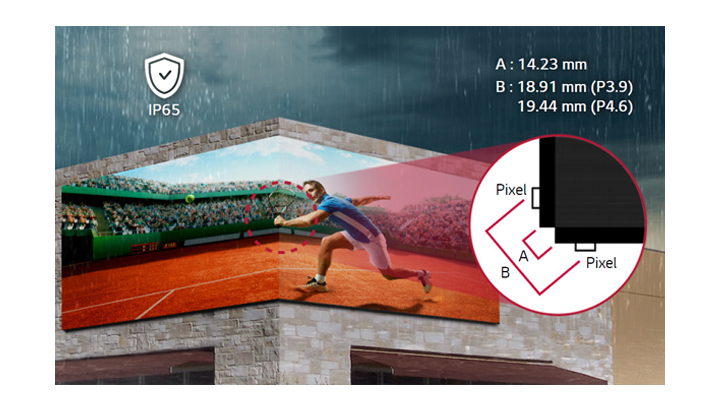 IP Rated Weatherproof & 90° Corner Design
The cabinet is IP65 certified, allowing stable operation unaffected by weather and harsh outdoor environments. Also, if you add a 90° corner option, the GSCA series can deliver flawless content even when installed on the corners.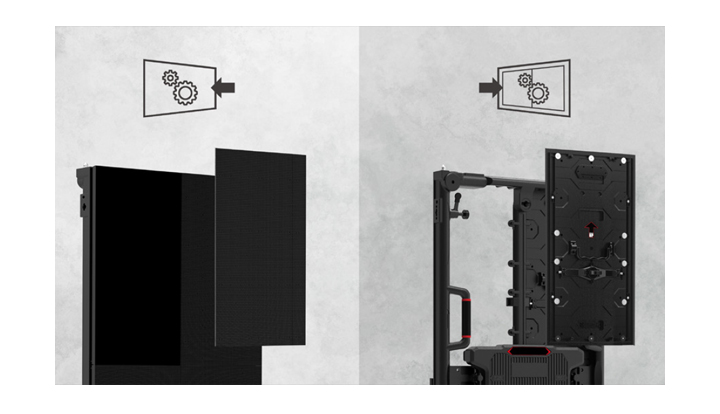 Front or Rear Serviceability
The product offers either front access or rear access, allowing customers to choose installation options according to their environment and minimizes limitations in installation and maintenance.
Tech Spec
Physical Parameter

Physical Parameter spec
Pixel Configuration
3 in 1 SMD
Pixel Pitch (mm)
3.91
Module Resolution (W x H)
64 × 128
Module Dimensions (W x H, mm)
250 × 500
Weight per Module (kg)
1.40
No. of Modules per Cabinet (W × H)
2 × 2 / 2 × 1 (Half-sized)
Cabinet Resolution (W × H)
128 × 256 / 128 × 128 (Half-sized)
Cabinet Dimensions (W × H × D, mm)
500 × 1,000 × 66.05
500 × 500 × 66.05 (Half-sized)
Cabinet Surface Area (m²)
0.500 / 0.250 (Half-sized)
Weight per Cabinet (kg/cabinet)
12.5 / 7.9 (Half-sized)
Weight per Square Meter (kg/m²)
24.9 / 31.7 (Half-sized)
Physical Pixel Density (pixels/m²)
65,536
Flatness of Cabinet
±0.3 mm
Cabinet Material
Die-casting Magnesium
Service Access
Front or Rear
(One Option Only)

Optical Parameter

Optical Parameter spec

| | |
| --- | --- |
| Min. Brightness (After Calibration) | 5,000 |
| Color Temperature | 3,500 ~ 9,000 |
| Visual Viewing Angle (Horizontal/Vertical) | 160 / 155 |
| Brightness Uniformity | 97% |
| Color Uniformity | ±0.003CxCy |
| Contrast Ratio | 6,000 |
| Processing Depth (bit) | 14 |

Electrical Parameter

Electrical Parameter spec

| | |
| --- | --- |
| Power Consumption (W/Cabinet, Max.) | 300 / 150 (Half-sized) |
| Power Consumption (W/Cabinet, Avg.) | 100 / 50 (Half-sized) |
| Power Consumption (W/m², Max.) | 600 |
| Heat Dissipation (BTU/h/Cabinet, Max.) | 1024 / 512 (Half-sized) |
| Heat Dissipation (BTU/h/Cabinet, Avg.) | 341 / 171 (Half-sized) |
| Heat Dissipation (BTU/h/㎡, Max.) | 2047 |
| Power Supply (V) | 100 to 240 |
| Frame Rate (Hz) | 50 / 60 |
| Refresh Rate (Hz) | 3,840 |

Operation Conditions

Operation Conditions spec

| | |
| --- | --- |
| Lifetime (Hours to Half Brightness) | 100,000 |
| Operating Temperature (°C) | -20℃ to +45℃ |
| Operating Humidity | 10-99%RH |
| IP rating Front / Rear | IP65 / IP65 |

Certification

Certification spec

| | |
| --- | --- |
| Certification | CE,FCC,ETL |

Environment

Environment spec

| | |
| --- | --- |
| Environment | RoHS |

Controller

Controller spec

| | |
| --- | --- |
| Controller | LCIN006 |
Recently Viewed