Education
LG Digital Signage maximizes two-way communication through touch screen and allows you to add interactivity to standard signage using touch overlay systems.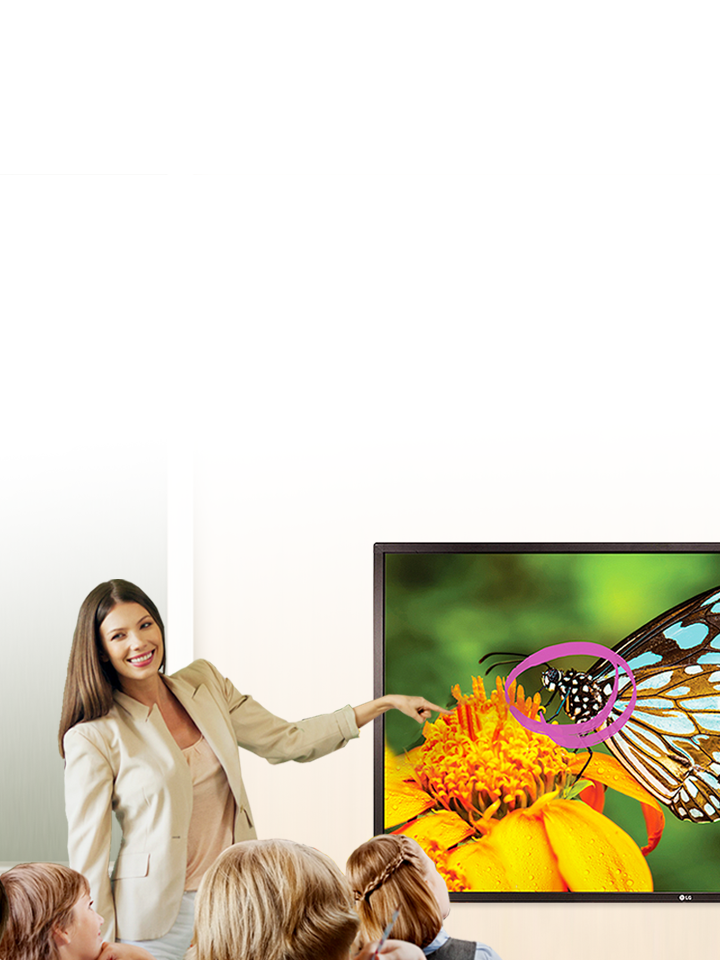 Student Said
I wouldn't want to take classes that are too formal. I want to be part of an interactive environment that I can be actively engaged in.
Various forms of interactive educational materials will be used in classrooms in the future to encourage active communication between students and teachers. Students will then become more interested and actively participate in classes and be able to take online courses for personalized learning.
Why LG Information Display
With LG Digital Signage, learning environment becomes much more engaging for students.
LG Digital Signage can be installed in various places including school entrances, classrooms and libraries for teacher and student engagement in classes and effective delivery of teaching materials.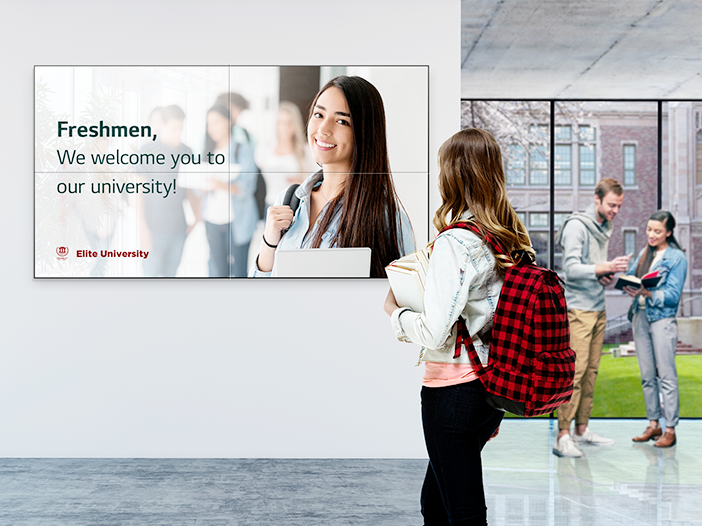 Campus Entrance
LG Digital Signage can be used to display useful school related information for the students. Playing PR clips and welcome messages also builds a positive image of the school for visitors.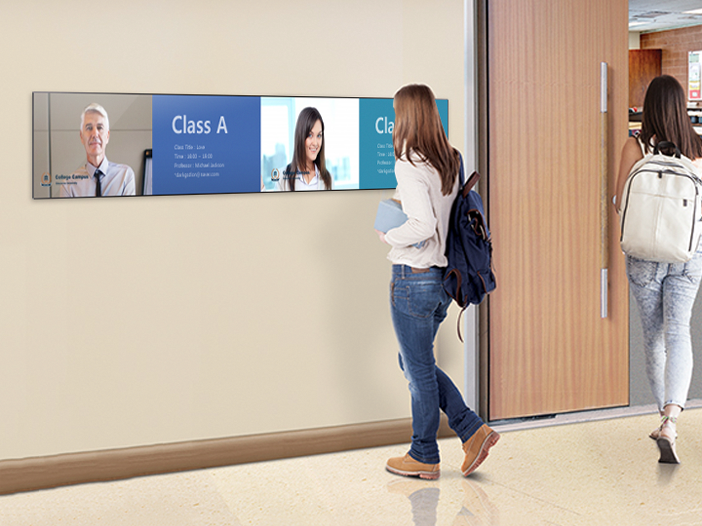 Classroom entrance
The digital signage works as a bulletin board that helps students find class related information including assignments and the right classroom. Instructions can be given rapidly in case of emergencies.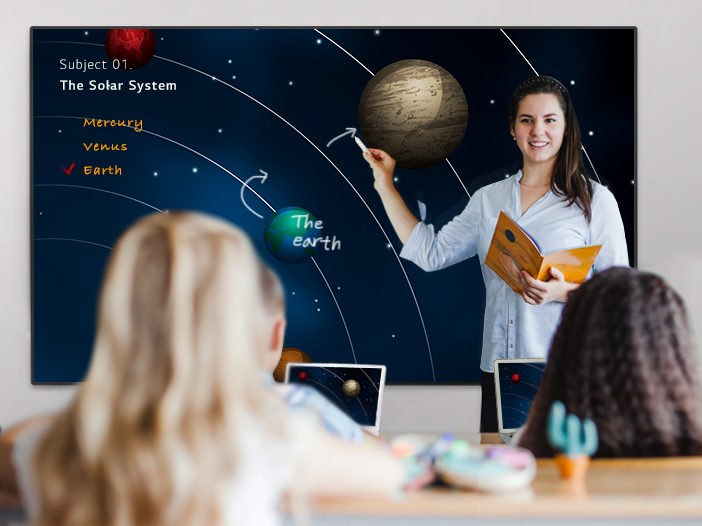 Classroom
Teachers and students can easily share materials for discussion and assignments. In addition the digital signage displays customized materials for each student for high quality learning experience.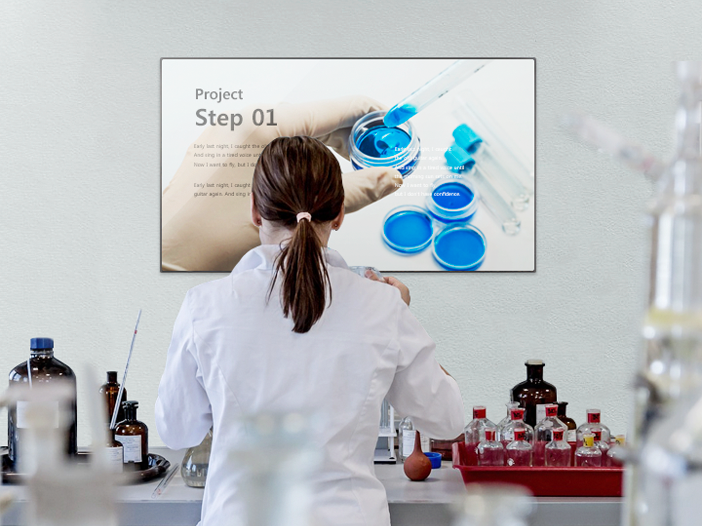 Laboratory
Students can safely focus on experiments at their seats as they can see the experiment procedures clearly on screen with high picture quality.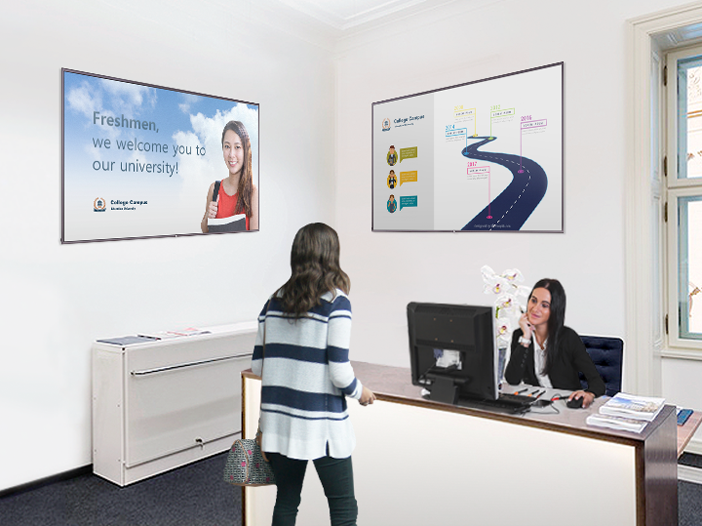 Admin Office
Admin officers can quickly identify requests from students and faculty and address them efficiently. Moreover, materials such as changes in schedule, special announcements and emergencies are easily managed in real time.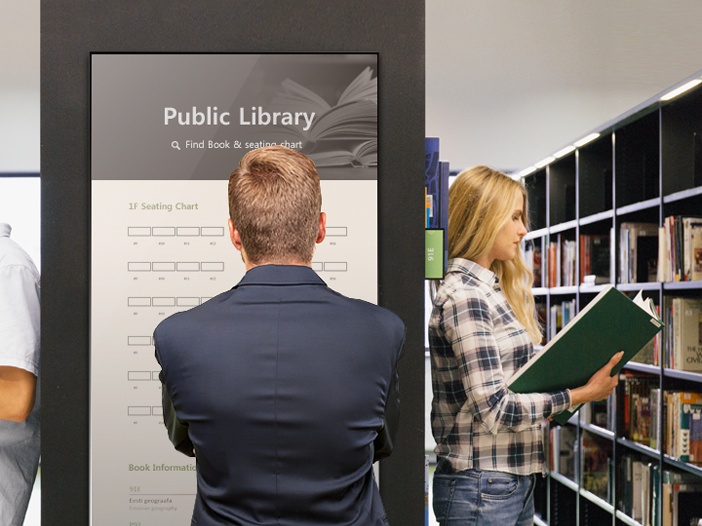 Library
Finding empty seats and locating books become easier and faster.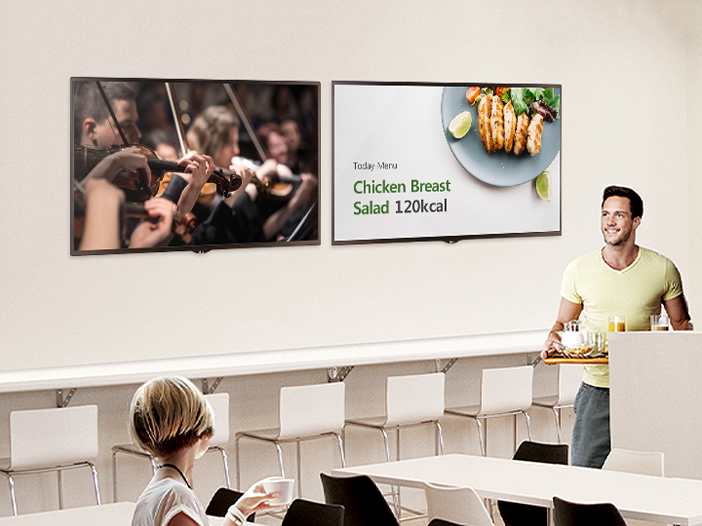 Cafeteria
Make the cafeteria a more fun place by providing nutrition facts and entertainment people can enjoy during meals.
Case Studies