Education
LG Digital Signage maximizes two-way communication through touch screen and allows you to add interactivity to standard signage.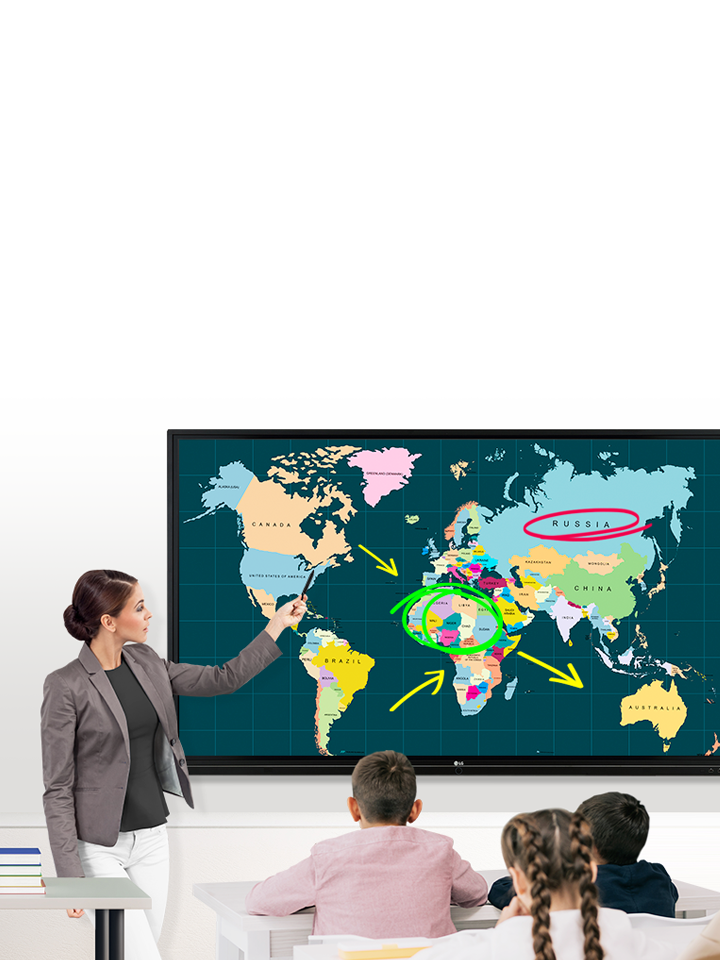 Student Said
I wouldn't want to take classes that are too formal. I want to be part of an interactive environment that I can be actively engaged in.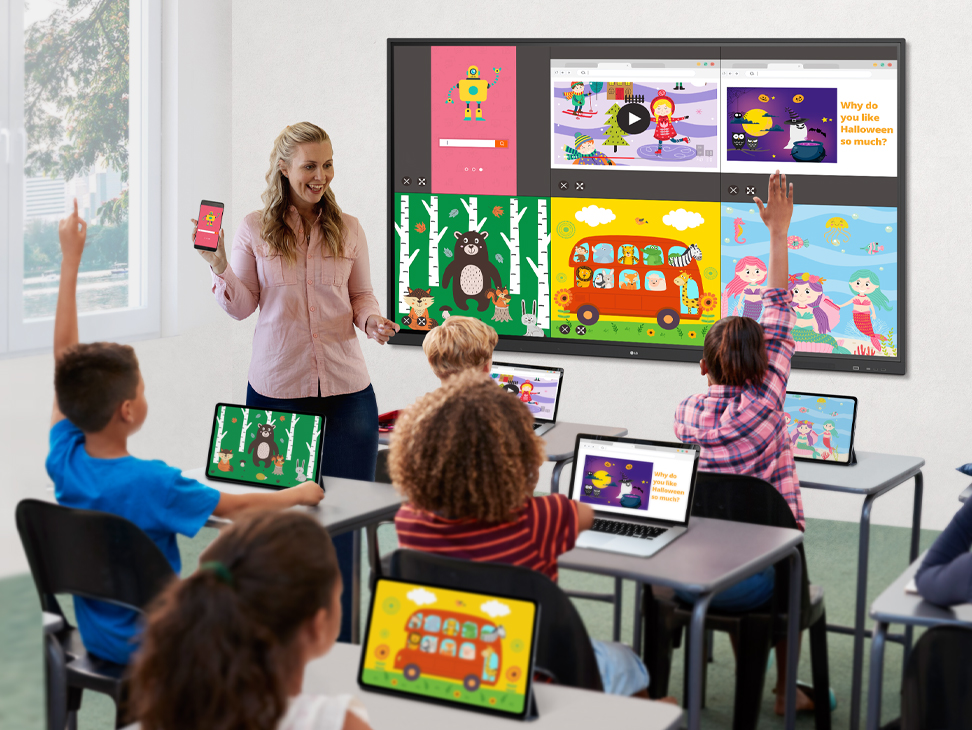 Various forms of interactive educational materials will be used in classrooms in the future to encourage active communication between students and teachers. Students will become more interested and motivated with LG Digital Signage, which leads them to actively participate in classes and truly engage in what they are learning.
Why LG Information Display
With LG Digital Signage, learning environment becomes much more engaging for students.
LG Digital Signage can be installed in various locations, including school entrances, classrooms, libraries, and multi-purpose halls. This technology supports the delivery of teaching materials, thereby making learning environments more engaging for students and more effective for teachers.
Classroom
Active Learning Space
Students can share materials for discussion and assignments in the classroom with diverse interfaces, while the materials can be shown as Ultra HD resolution.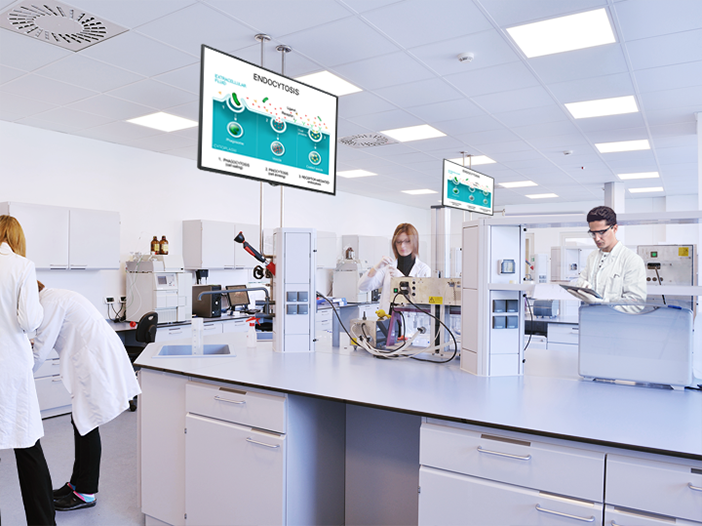 Laboratories
Research Space
Students can safely focus on experiments at their seats as they can see the experiment procedures clearly on screen with high picture quality. also they are able to present experiments result to other students & teachers easily and simply.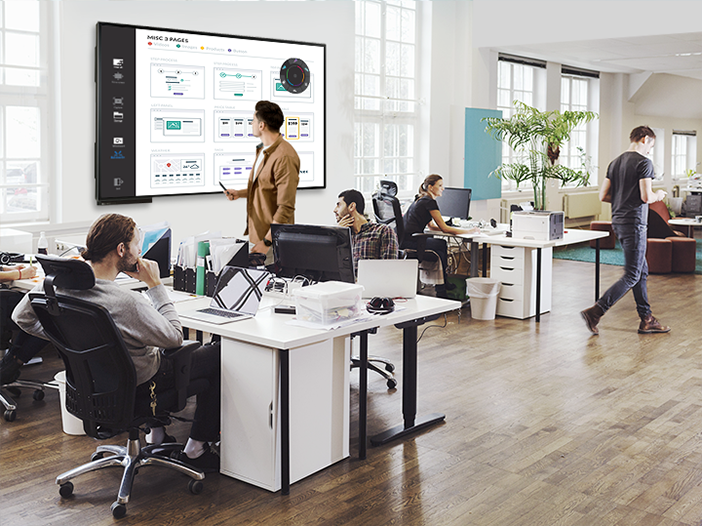 Faculty Member Space
Photos and videos presented in high-definition on LG Digital Signage help to attract users' attention and enhance their satisfaction. What's more, different devices can be connected to LG Digital Signage to create more dynamism and generate interest.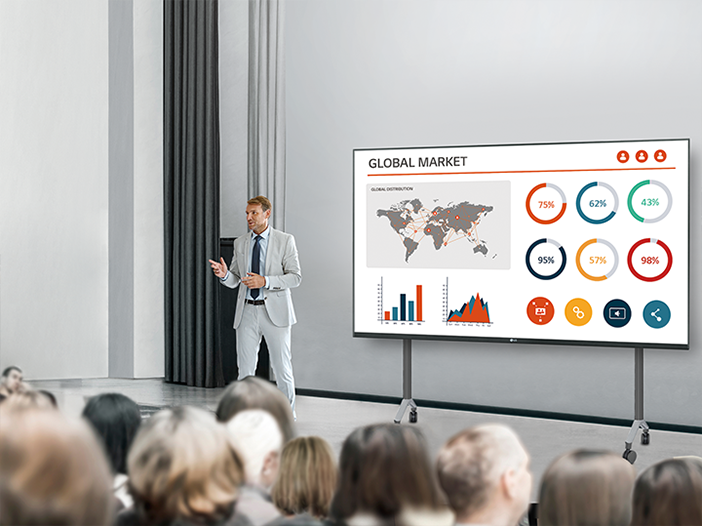 Large Size Classroom
Auditorium
LG professional display encourages attendees to participate during social forums at schools. Clear information is easily seen on large screens and improves attendee's understanding of contents.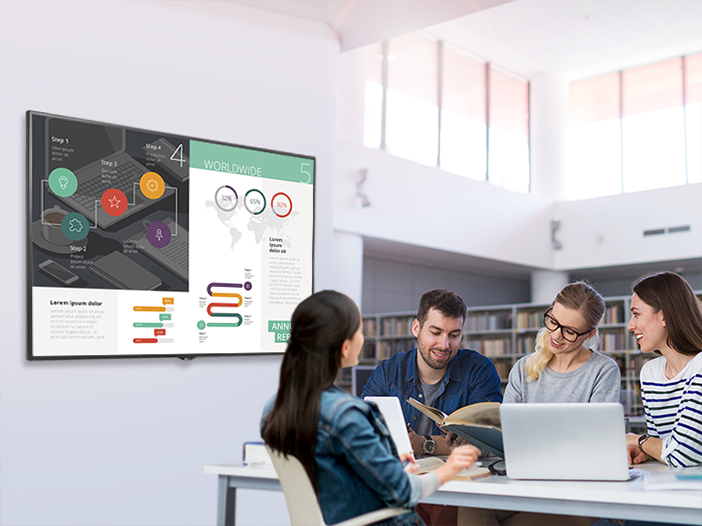 Library
Group Study Space
Students can access information easier and faster with a self-information search solutions and LG Digital Signage. Effective collaboration tools support group work, while also providing the spark for brainstorming and ideas.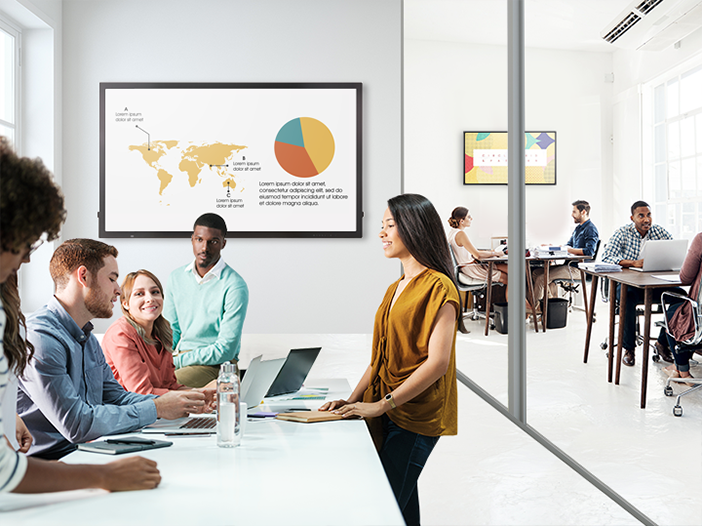 In Between Space
Out of Classroom for Collaboration Study
LG professional displays help schools create more effective, rewarding and inspiring learning environments; convenient, casual spaces that students can utilize for group study and collaboration.