Education
LG Digital Signage maximizes two-way communication through touch screen and allows you to add interactivity to standard signage.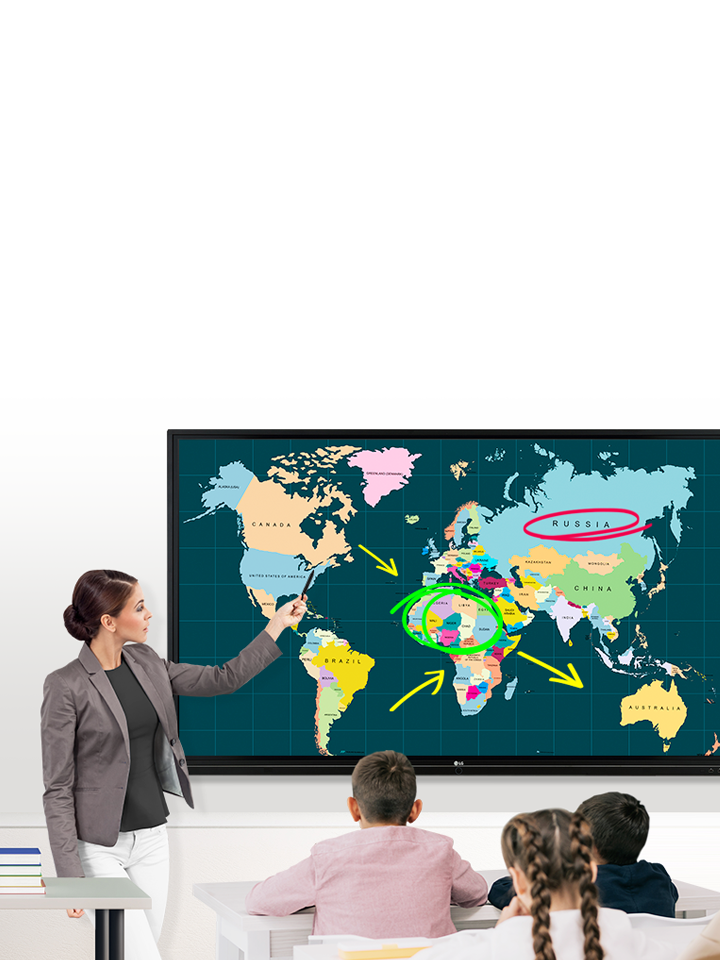 Student Said
I wouldn't want to take classes that are too formal. I want to be part of an interactive environment that I can be actively engaged in.
Various forms of interactive educational materials will be used in classrooms in the future to encourage active communication between students and teachers. Students will then become more interested and actively participate in classes and be able to take online courses for personalized learning.
Why LG Information Display
With LG Digital Signage, learning environment becomes much more engaging for students.
LG Digital Signage can be installed in various places including school entrances, classrooms and libraries for teacher and student engagement in classes and effective delivery of teaching materials.
Classroom
Active Learning Space
Students can easily share materials for discussion and assignments in the classroom. In addition the professional displays show customized materials to each student for high quality learning experience. (Presentation, Small group work, or student-led demonstrations)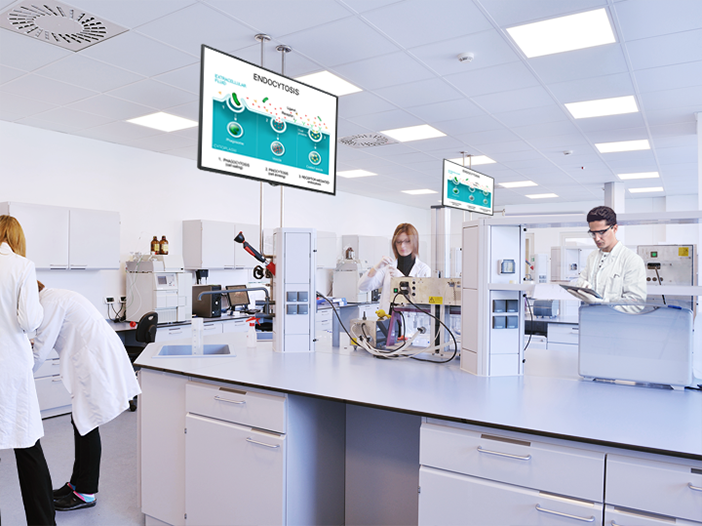 Laboratories
Research Space
Students can safely focus on experiments at their seats as they can see the experiment procedures clearly on screen with high picture quality. also they are able to present experiments result to other students & teachers easily and simply.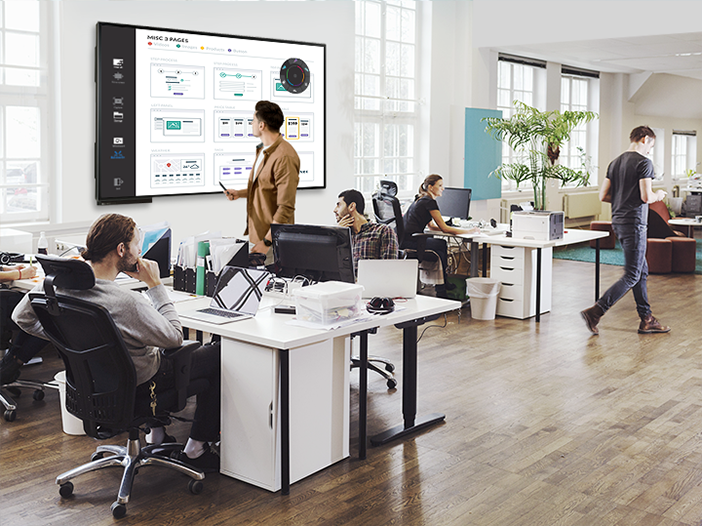 Faculty Member Space
Faculty members are able to share ideas and teaching experiences to improve class materials in terms of education quality enhancement with interactive display for active discussion and displays optimized for video conference.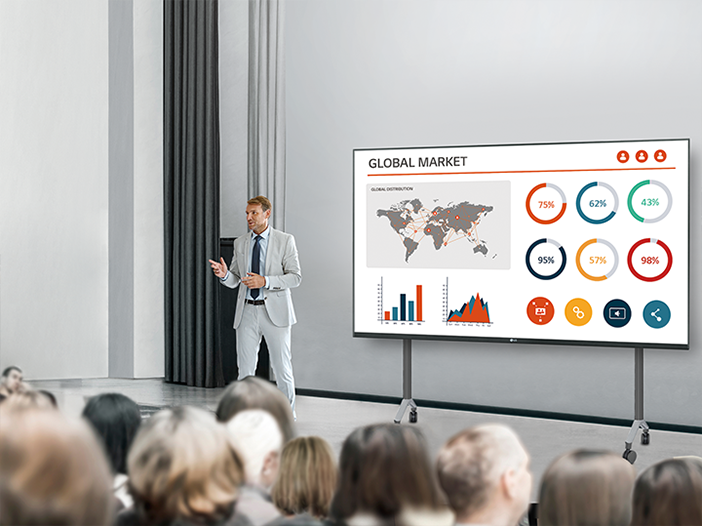 Large Size Classroom
Auditorium
LG professional display encourages attendees to participate during social forums at schools. Clear information is easily seen on large screens and improves attendee's understanding of contents.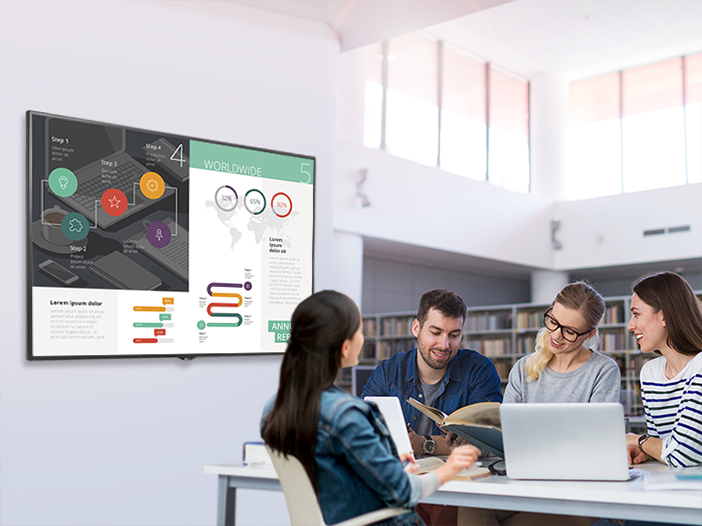 Library
Group Study Space
Students can find lots of information easier and faster such as empty seats and locating books with self information search device. And there is room for effective collaboration tools to work together for group work, brain spin, and ideas.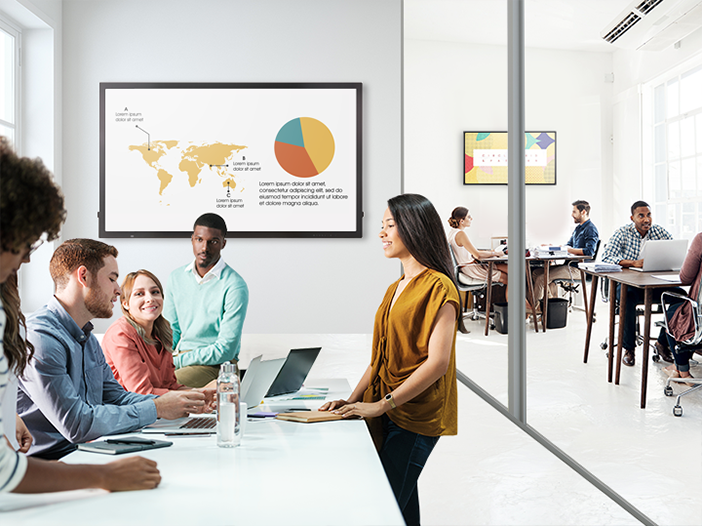 In Between Space
Out of Classroom for Collaboration Study
Space that students are able to utilize for group study, collaboration casually , freely, conveniently. LG professional display can help schools create the most effective, rewarding and inspiring learning environments.
Case Studies