Prev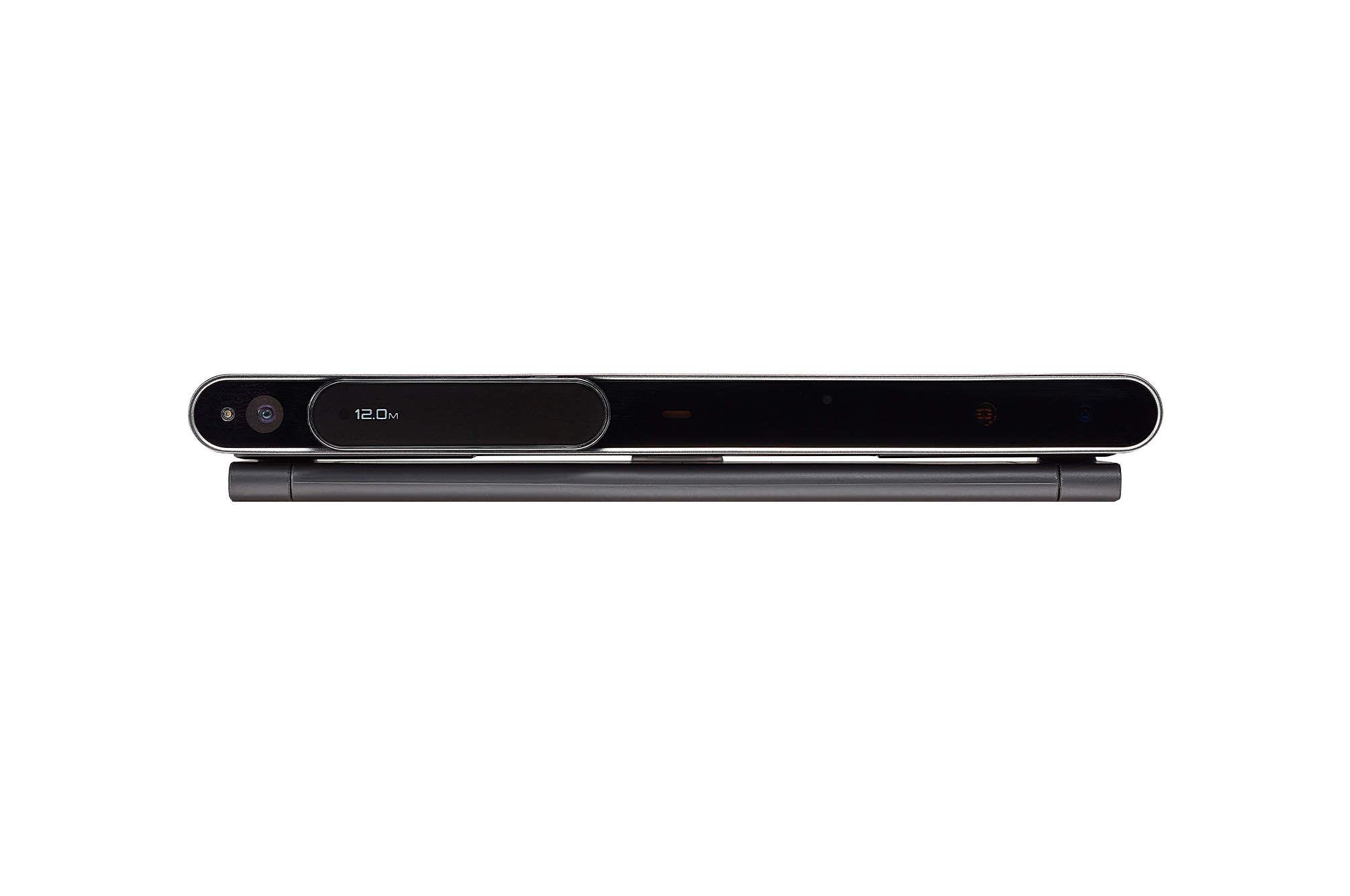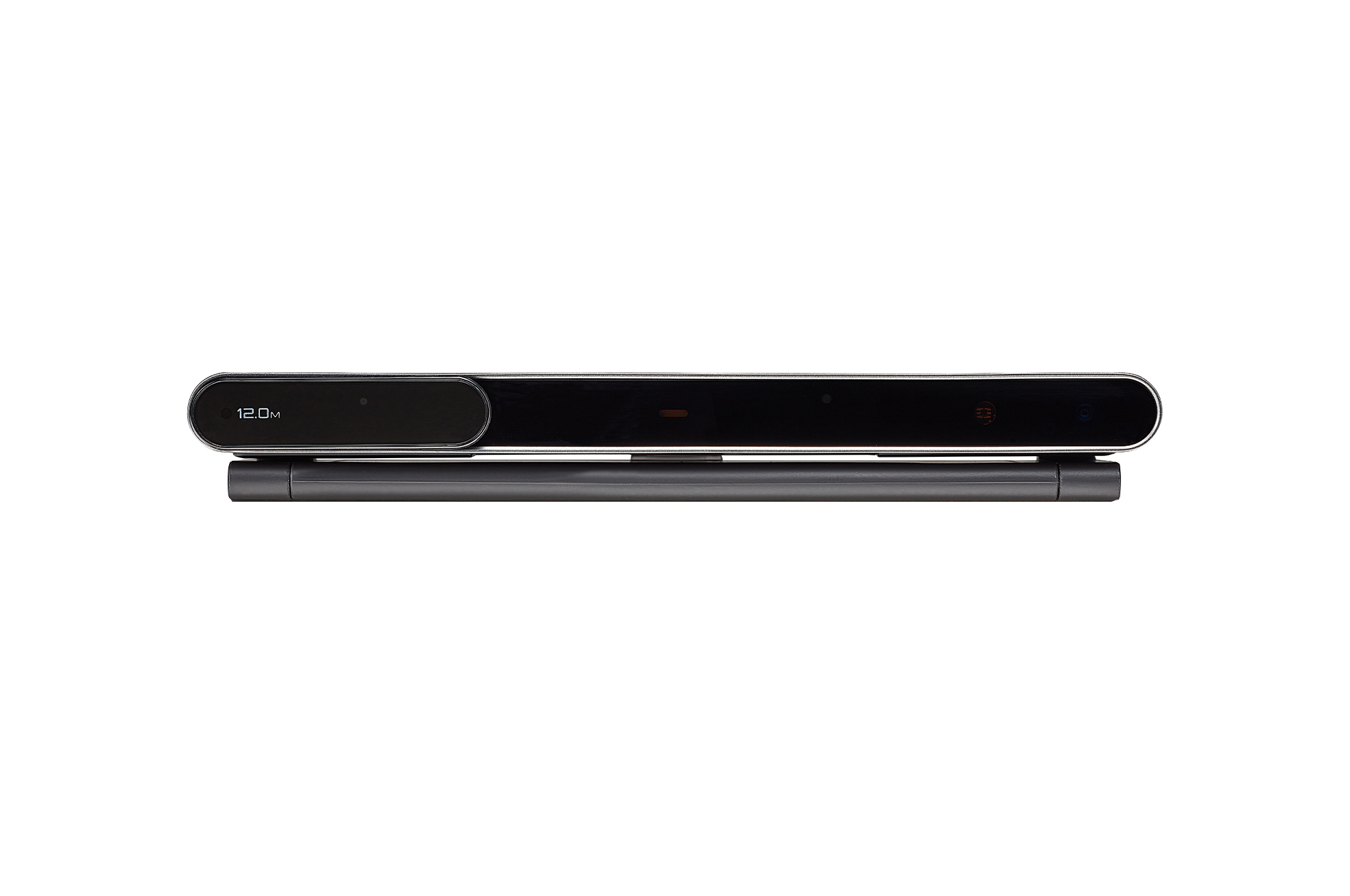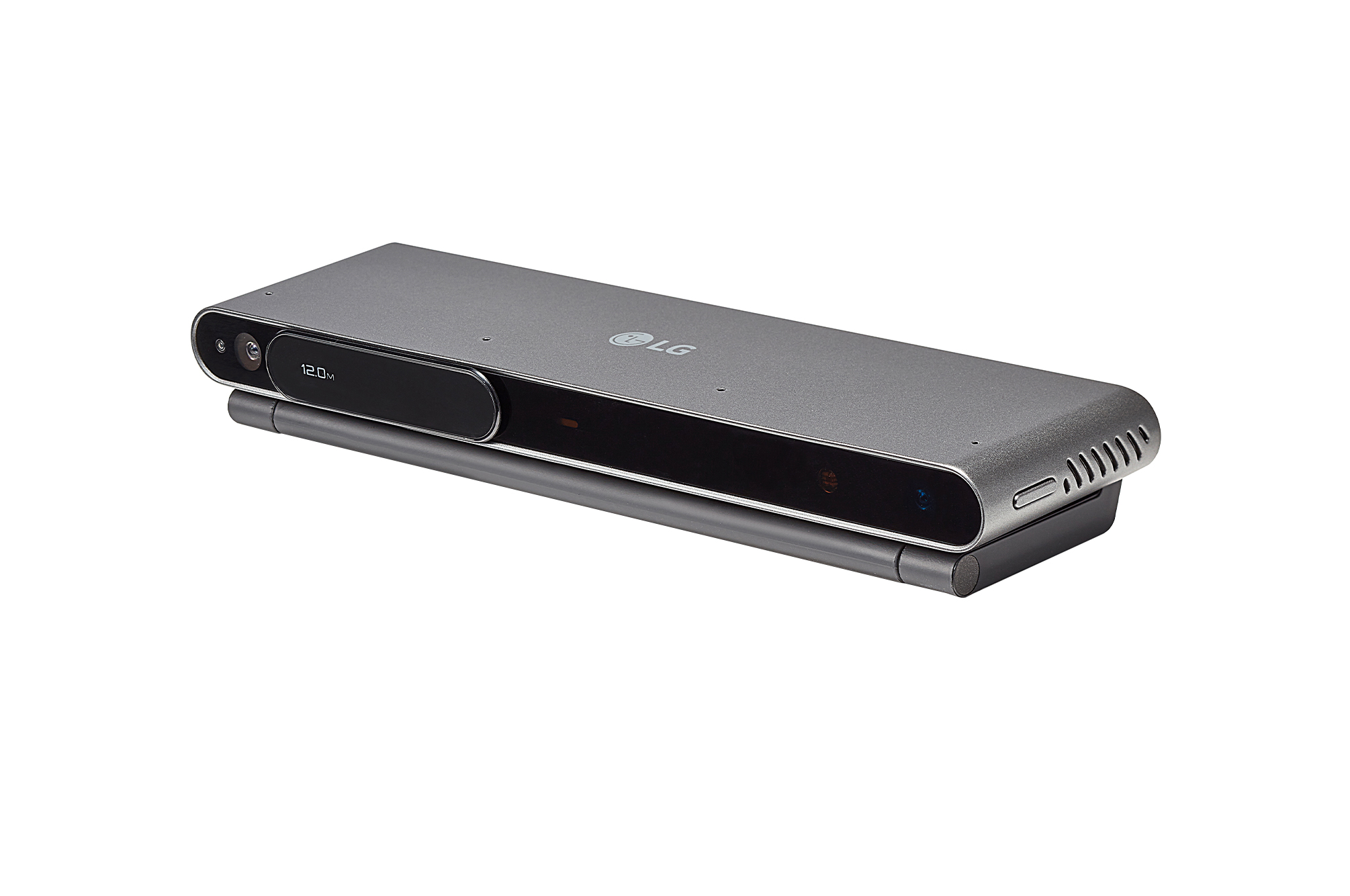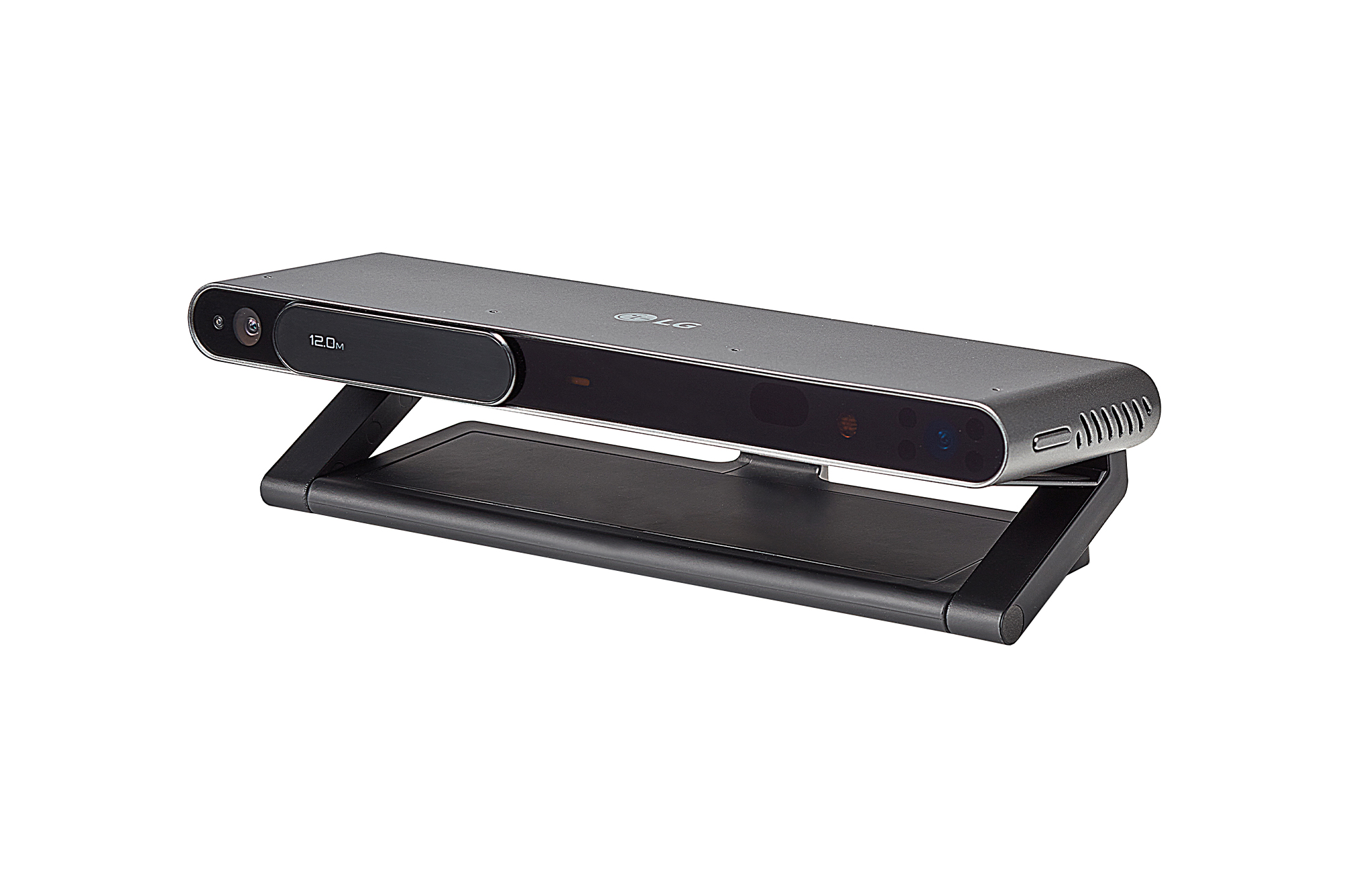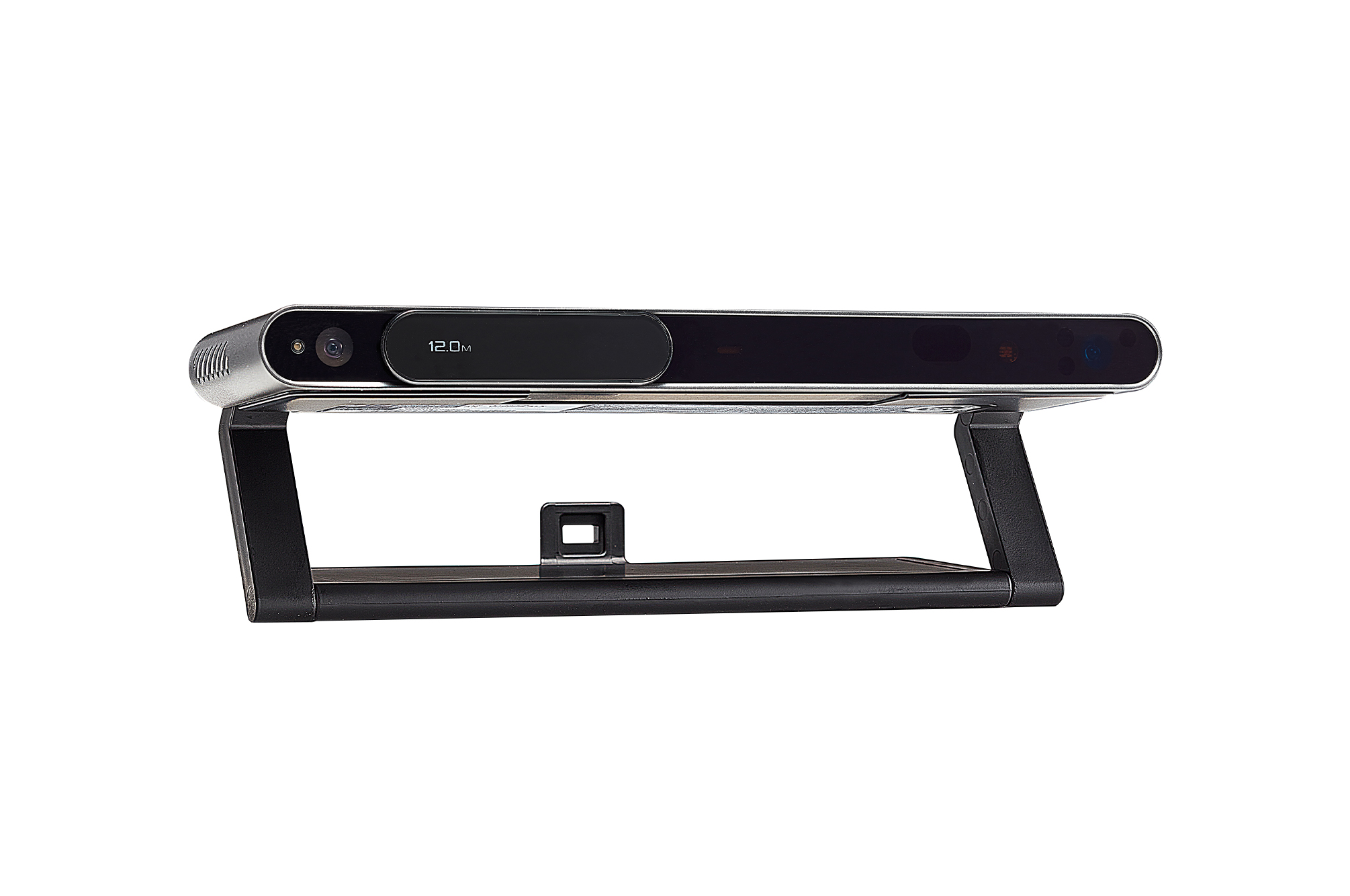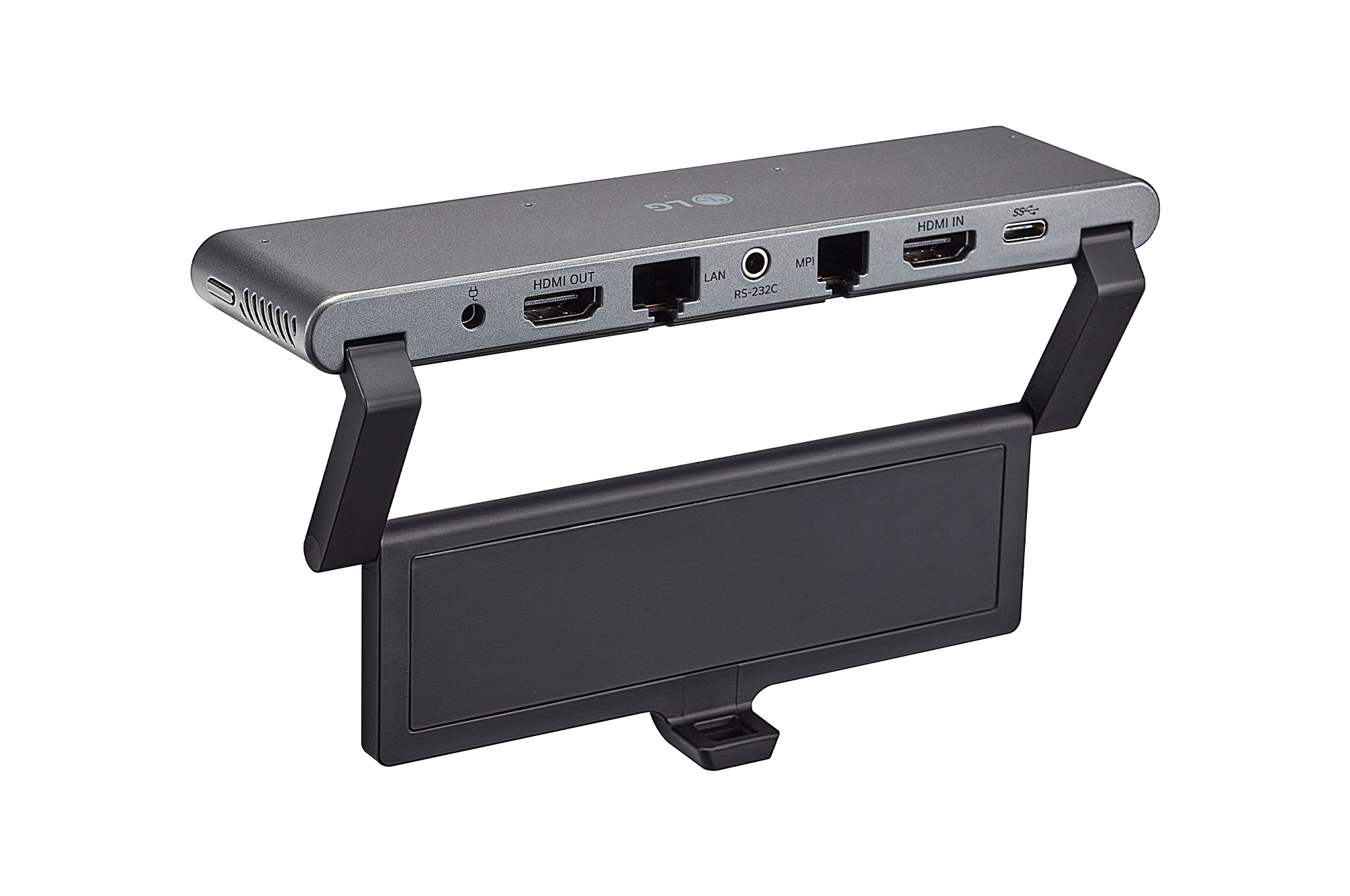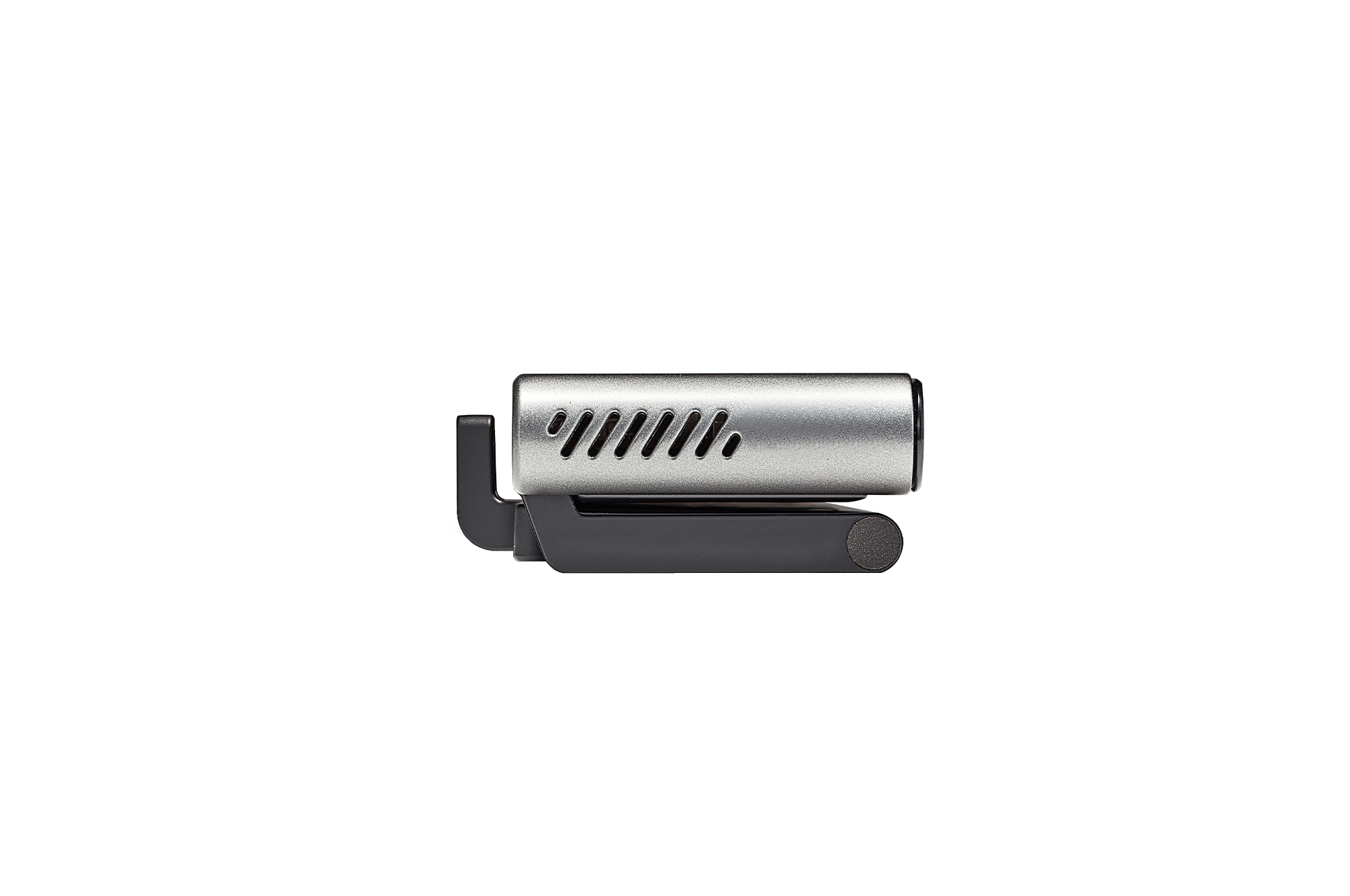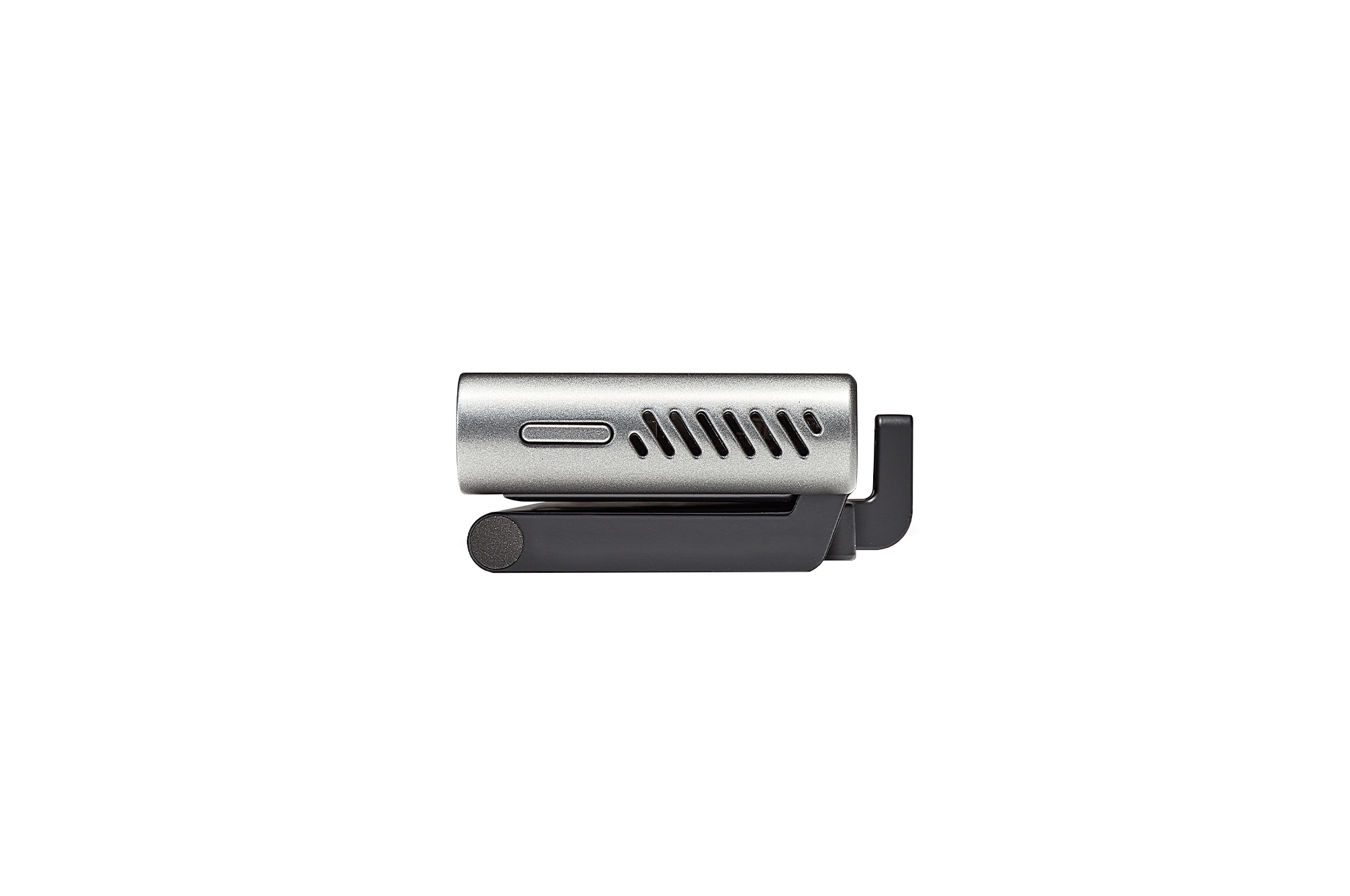 AN-VC22PR
LG Smart Cam Pro
Global
Share
Key Feature
12 Mega Pixel Camera (Main, Night Vision)
Digital Zoom (4x), 120º Field of View
Built-in 4 Mic Array
Echo Cancellation, Noise Reduction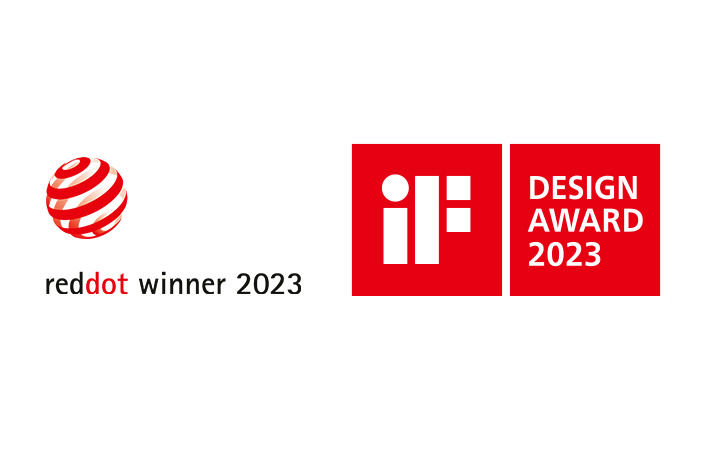 The Award-winning Product Design
LG Smart Cam Pro has won the Red Dot and iF Design Award consecutively, receiving worldwide recognition for its sophisticated design as well as performance.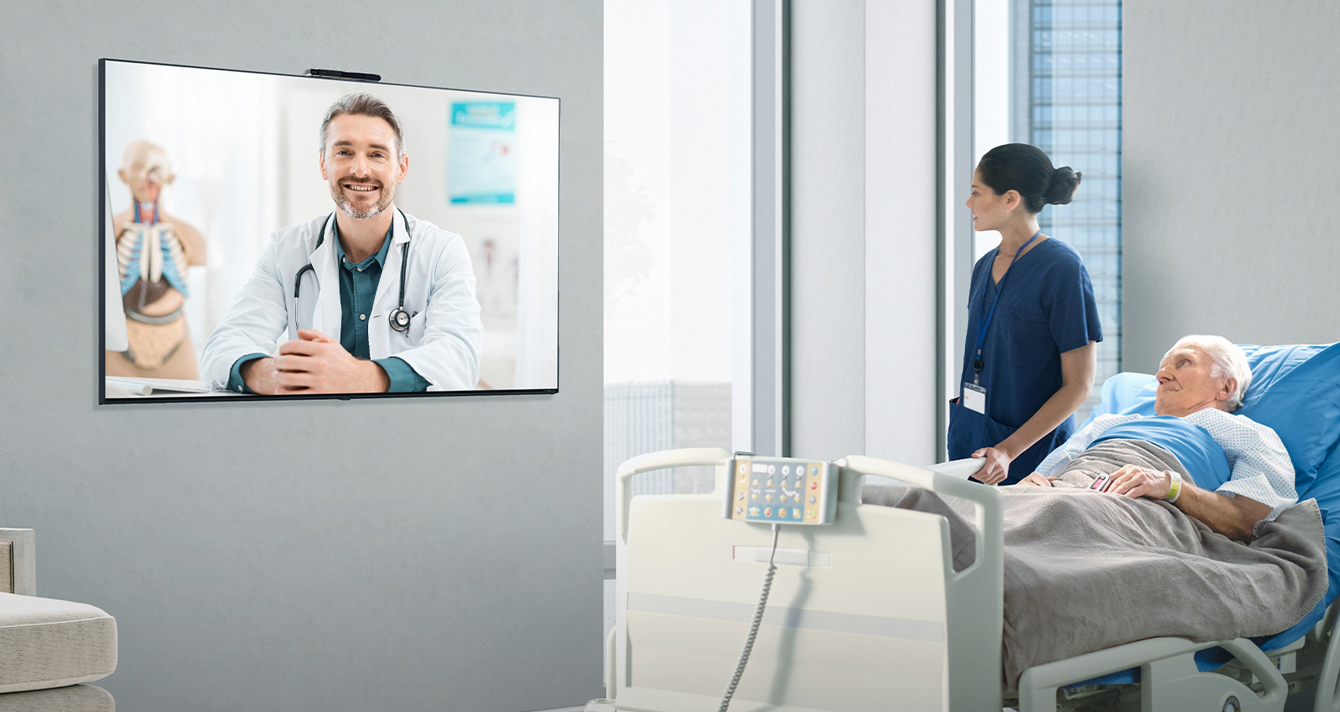 Smart Camera Solution for Effective Visual Communication
* All images in this page are for illustrative purposes only.
* A separate SI solution is required.
Professional Performance,
Sophisticated Design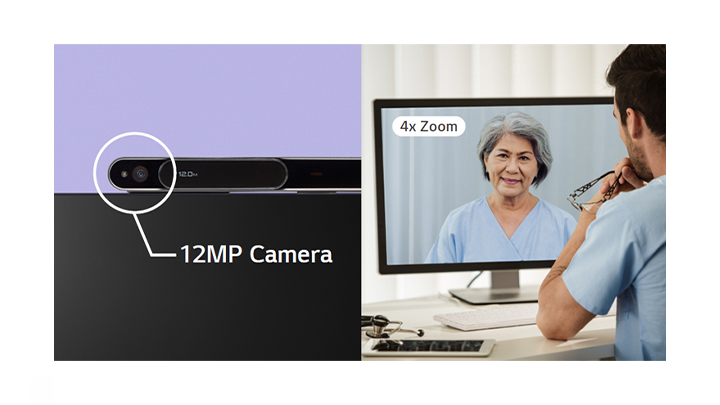 12MP Main Camera
The 12MP (Mega Pixel) camera enables the LG Smart Cam Pro to deliver detailed images and videos clearly. Users can achieve a close focus on faraway subjects through the 4x digital zoom.

* The main camera does not work during the night vision camera operation.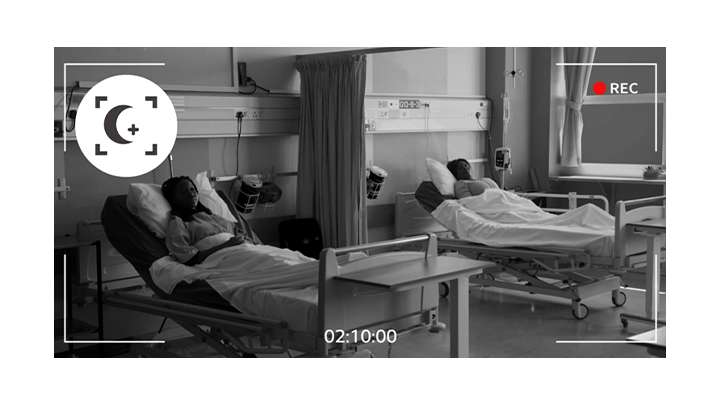 12MP Night Vision Camera
A 12MP night vision camera can be used in low light conditions for taking photos and videos even in the middle of the night. Like the main camera, it supports excellent video transmission with a 4x digital zoom.

* Conditions for switching to the night vision camera depend on customer environment.
* The night vision camera does not work during the main camera operation.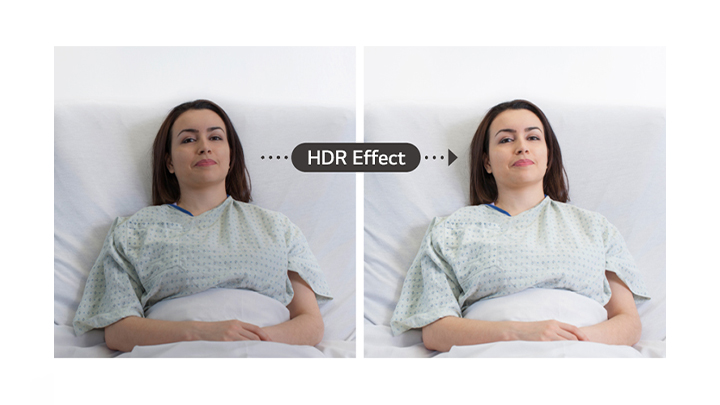 Excellent Picture Delivery with an HDR Effect
LG Smart Cam Pro uses an HDR effect to bring out more details in backlit environments by brightening ultra-low-light areas.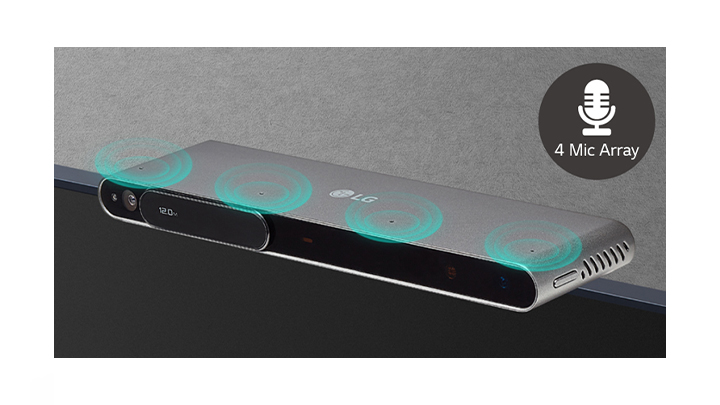 Powerful 4 Mic Array
The 4 Mic Array of LG Smart Cam Pro recognizes sound from different directions and focuses on the main speaker. This enables echo canceling and noise reduction for effective communication.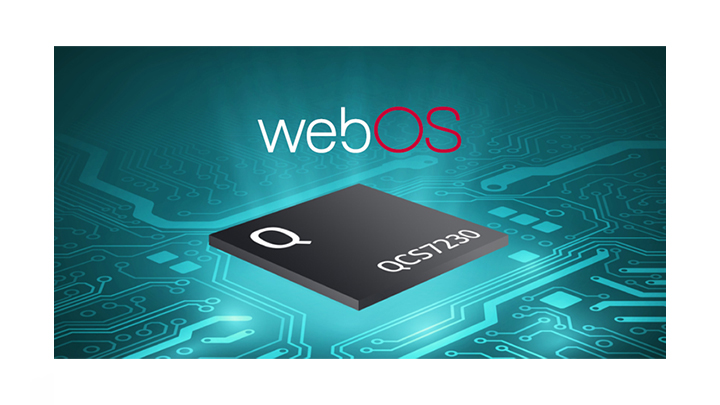 Good-Scalability
Powered by Qualcomm IoT processor and LG webOS, the high performance camera is easy to operate, and a variety of app types can be easily deployed.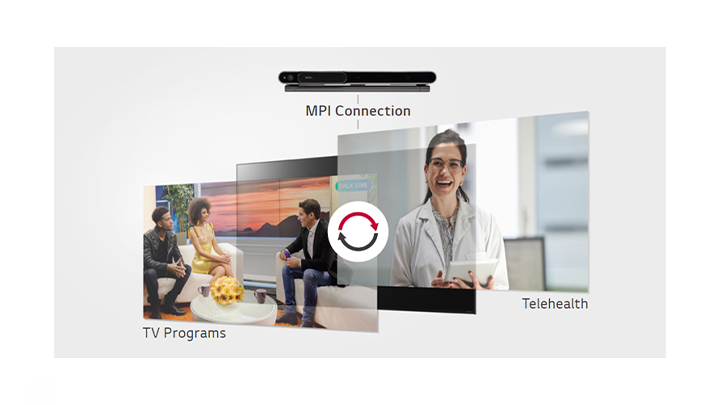 Connection with LG Commercial TVs
Through the MPI port on LG Smart Cam Pro, the manager can control the power or switch the signal of a connected LG commercial TV.

* HDMI 1, 2 Signal Switching
Tech Spec
Model

Model spec

| | |
| --- | --- |
| Software | webOS |
| Fleet Monitoring (Y/N) | Yes |
| Dimensions (W × H × D, mm) | 167 × 13.5 × 44.3 |
| Storage | 64 GB |
| Hours of Use per Day | 8 Hours |

Inputs / Outputs

Inputs / Outputs spec

| | |
| --- | --- |
| Inputs | HDMI 1.4b, USB 3.1 (Type C) |
| Outputs | HDMI 1.4b |
| User Input | Remote Control (In Box) |
| Control | MPI (RJ12), RS-232C (Phone Jack) |

Display Support

Display Support spec

| | |
| --- | --- |
| Video Output | HDMI Out (to Client-provided Display) |
| TV Control Method | MPI, RS-232C TV Control |
| TV Control Functions | Power On/Off, Input Control, and Volume Control |
| TV Control – Supported TVs List | LG Commercial TV (with MPI) |
| TV Control Cable | MPI |

Audio Codec

Audio Codec spec

| | |
| --- | --- |
| Audio Codec | Opus / G.711 PCMA / G.711 PCMU 40~80 Kbps |
| Audio Algorithms | Echo Cancellation / Noise Reduction |
| Audio Input | Built-in 4 Mics, USB Mic (Only Aver Camera, Zabra710) |

Video Codec

Video Codec spec

| | |
| --- | --- |
| Video Codec Type | H.264 up to HP level 5.1: 2,160p @ 30fps |
| Compression Algorithms | H.264 |

Network

Network spec

| | |
| --- | --- |
| Network Interfaces | Wi-Fi 802.11ac 2.4 Ghz / 5 GHz., Ethernet 10/100 Base-T full-duplex (RJ-45) |
| Transmission Rates, Kbps | Wi-Fi 802.11 a/b/g/n/ac 2.4 Ghz / 5 GHz. 2x2 MU-MIMO up to 867 Mbps |
| LAN Options | 10 / 100 |
| Cabling Provided | 1 Ethernet Cable (2 m) |

Internal Camera 1

Internal Camera 1 spec

| | |
| --- | --- |
| Type | RGB Camera |
| Pixel Resolution | 12 MP |
| Lens | 120 FoV |
| Zoom | 4× Digital Zoom |
| Automatic Iris | Fixed Iris |
| Night Vision (IR) | No |
| Output Signals | MIPI |

Internal Camera 2

Internal Camera 2 spec

| | |
| --- | --- |
| Type | Night Vision Camera |
| Pixel Resolution | 12 MP |
| Lens | 120 FoV |
| Zoom | 4× Digital Zoom |
| Automatic Iris | Fixed Iris |
| Night Vision (IR) | Yes (IRPF, IR LED 850 nm 4 ea) |
| Output Signals | MIPI |

Power

Power spec

| | |
| --- | --- |
| | DC Adapter (12 V, 2.5 A) UL62368-1 |

Safety

Safety spec

| | |
| --- | --- |
| Compliance with FCC | Yes |

Purchase Information

Purchase Information spec

| | |
| --- | --- |
| Warranty | 2 Year (Basic) |
Recently Viewed