Prev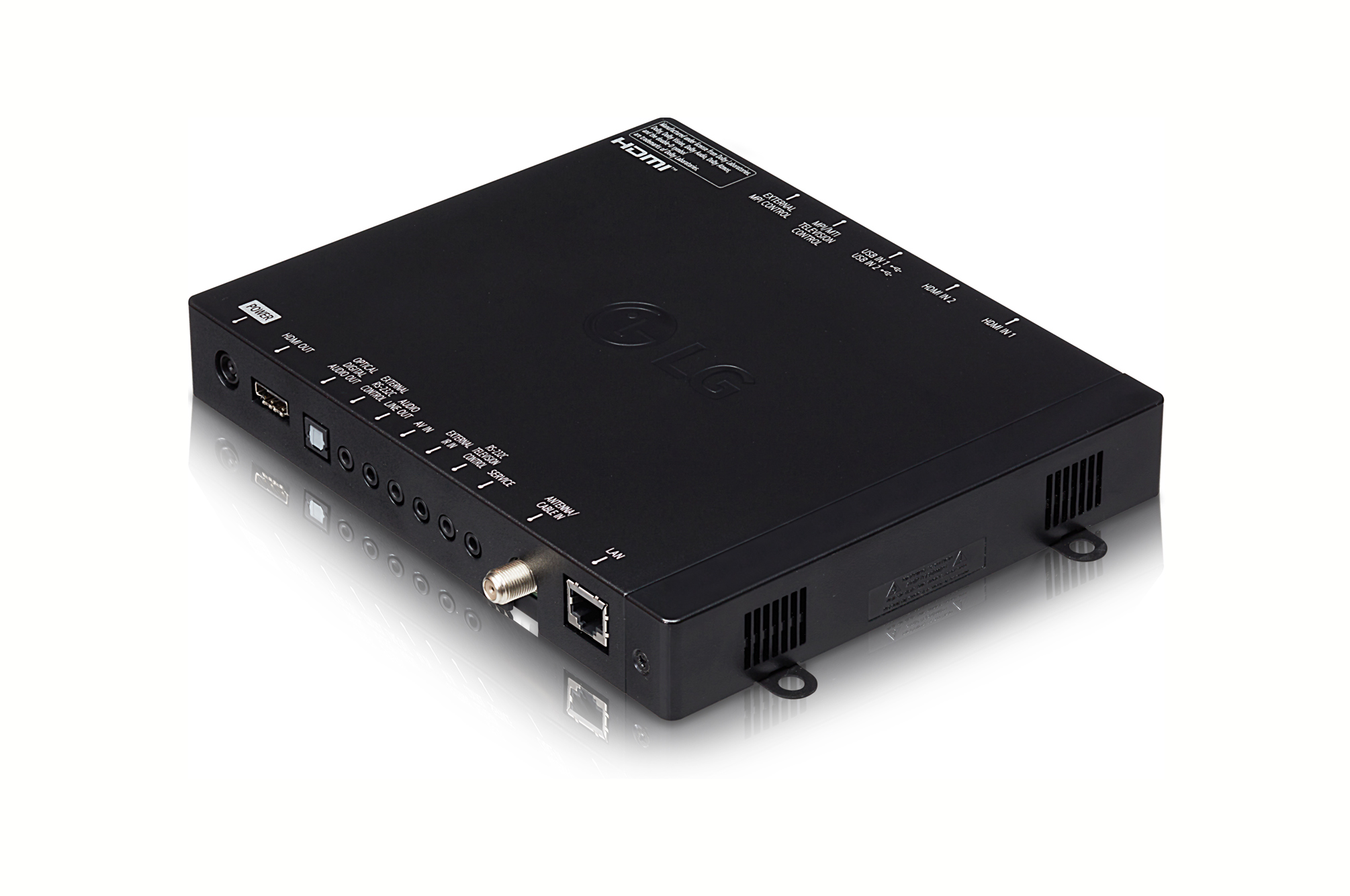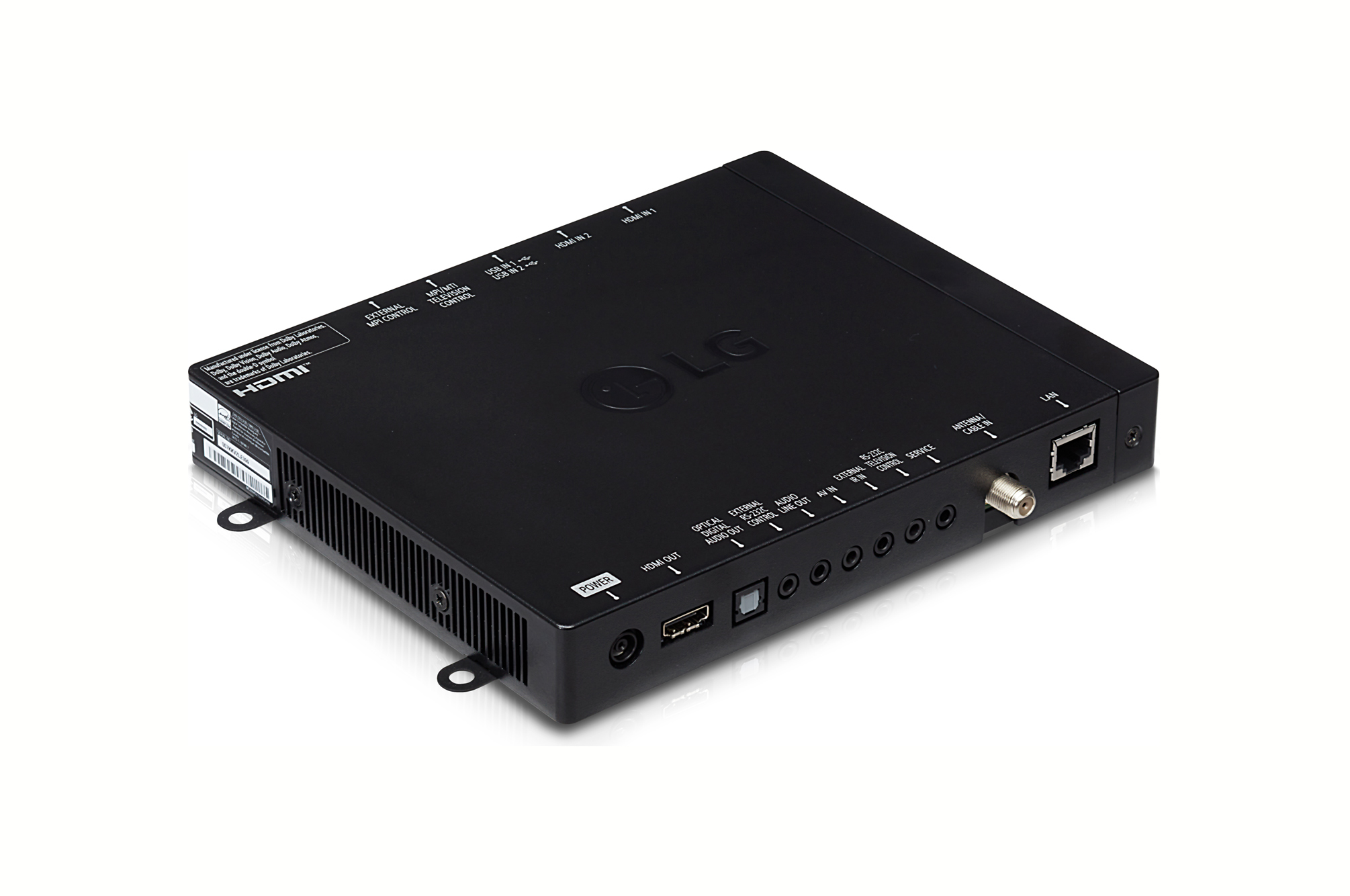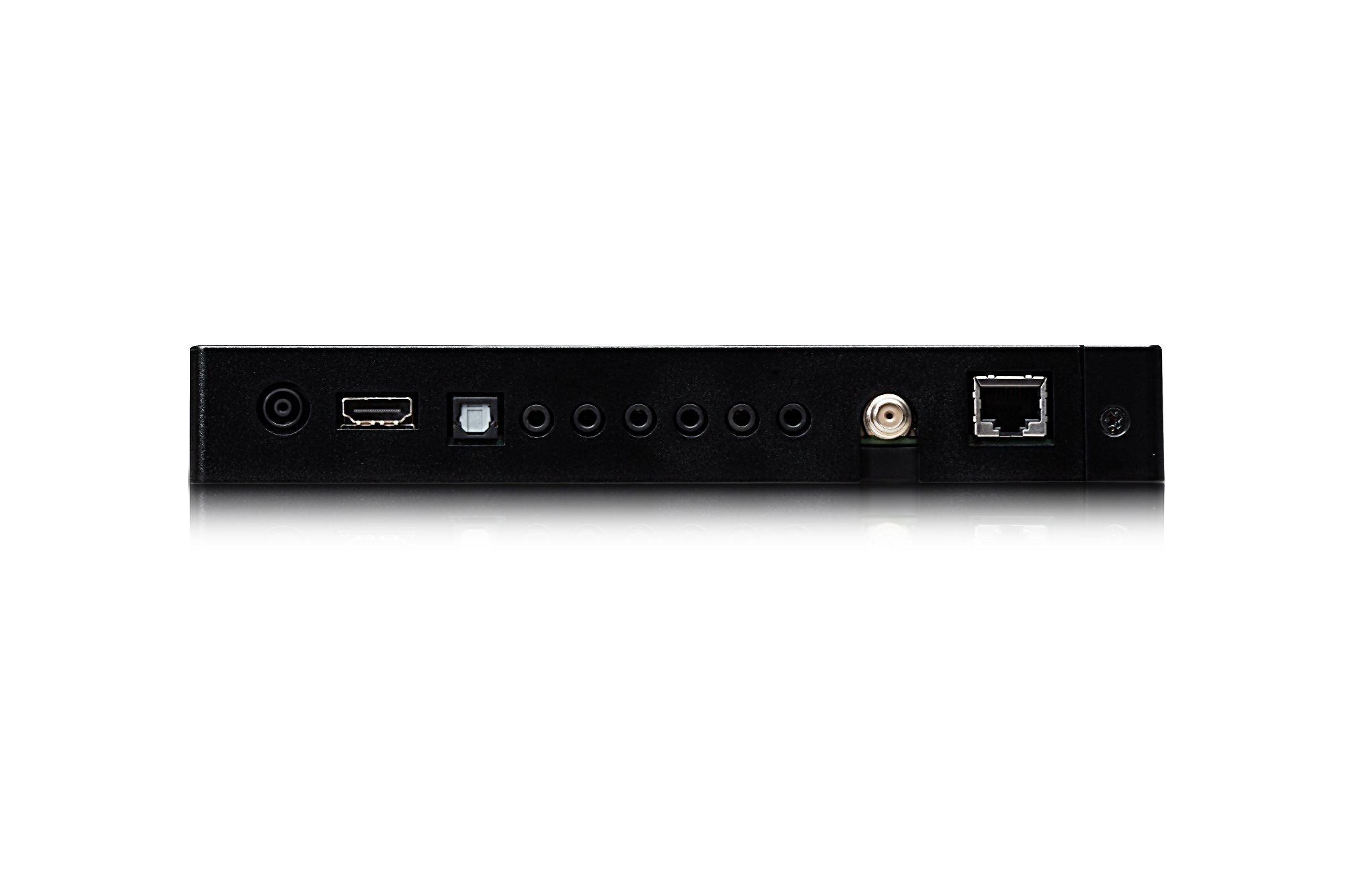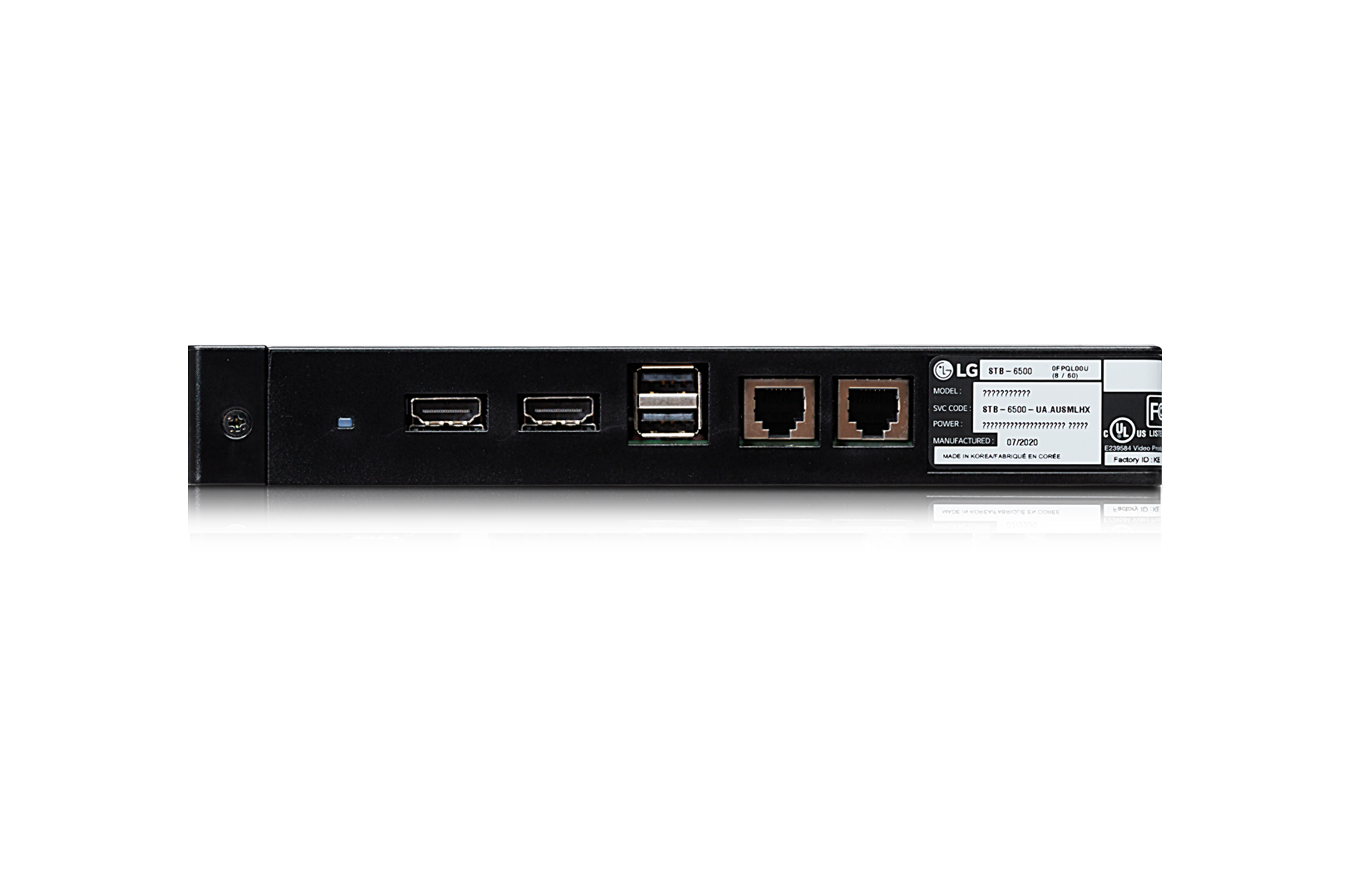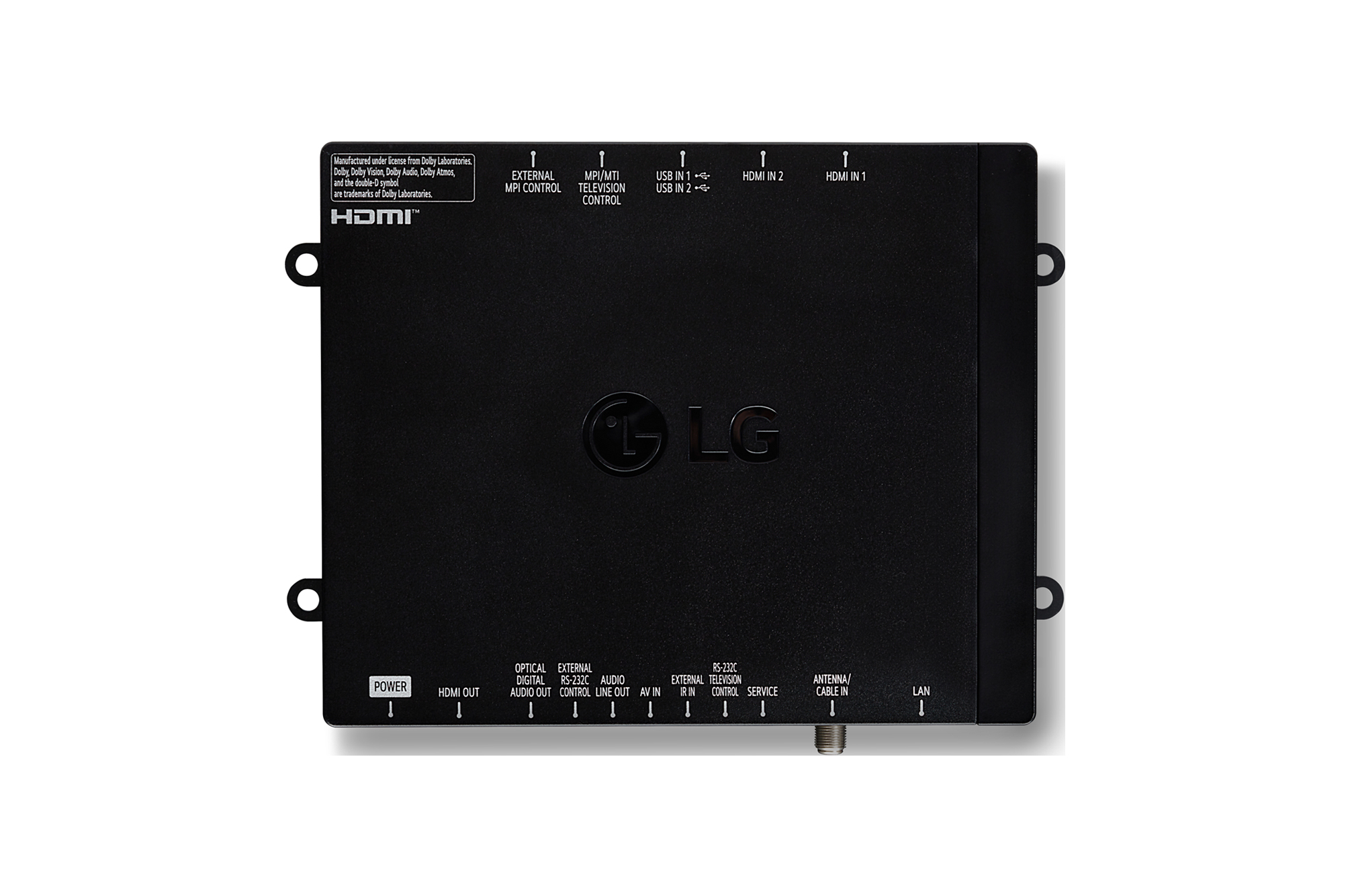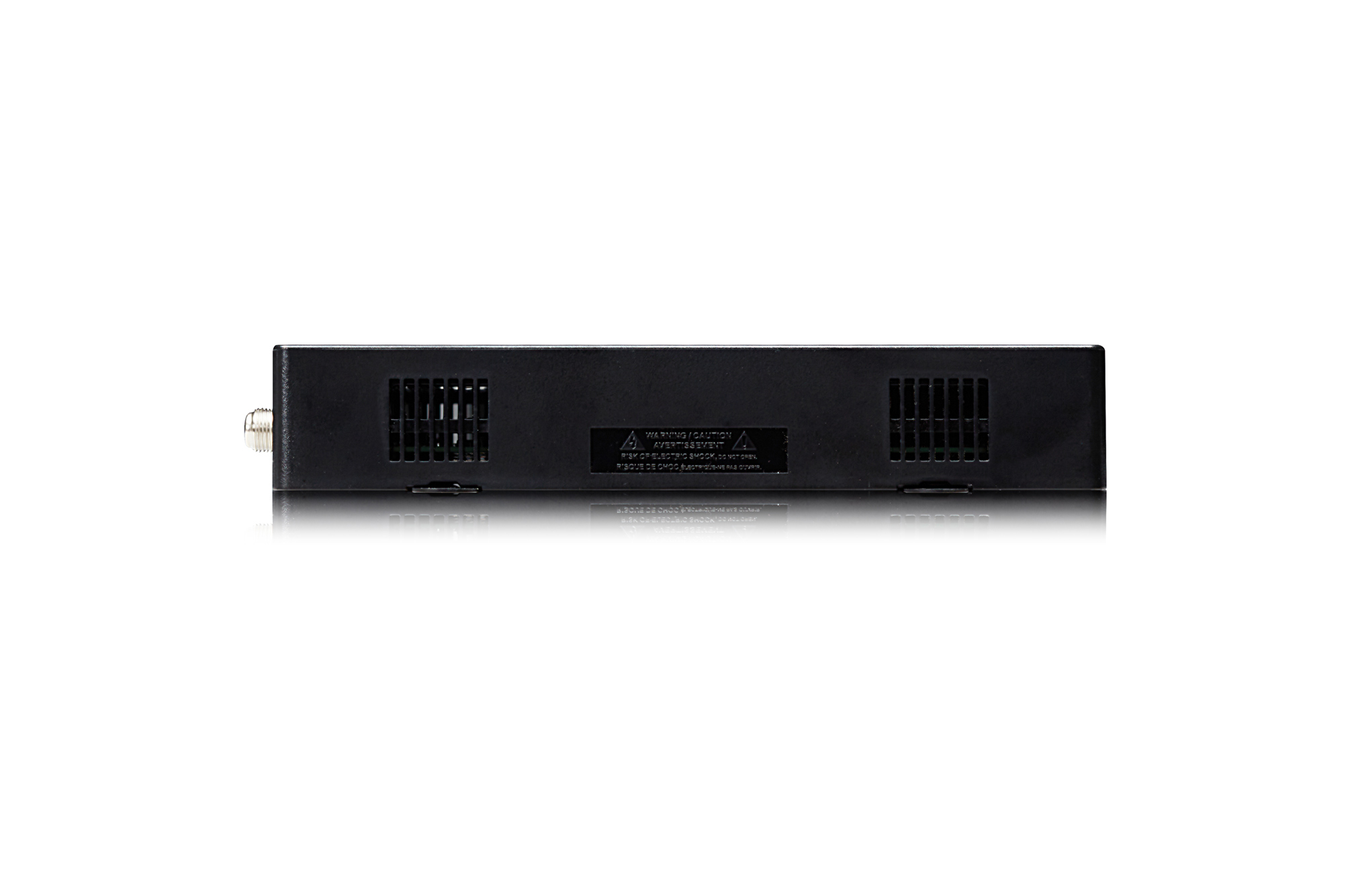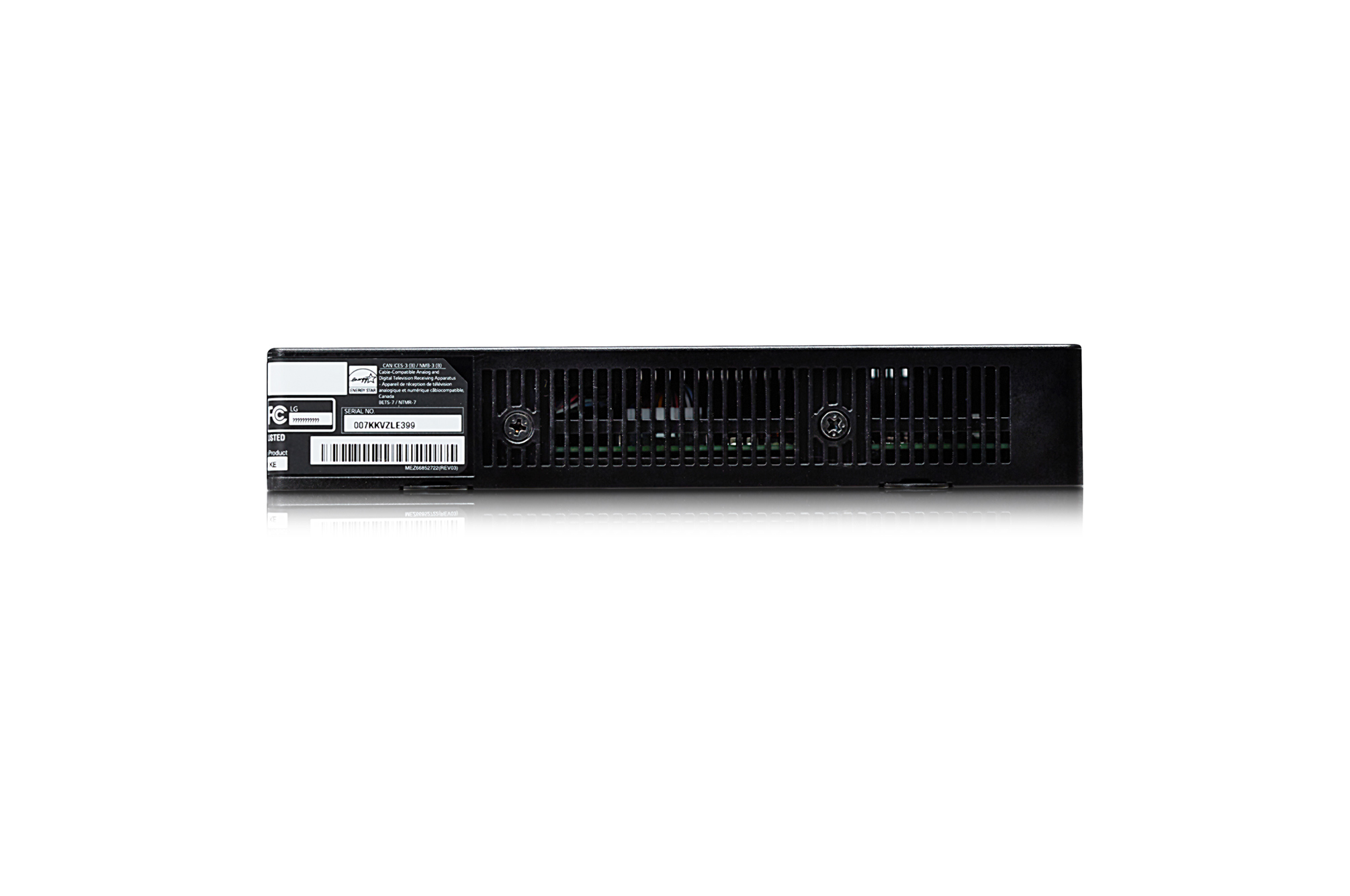 STB-6500 (NA)
Pro:Centric SMART Set Top Box
North America
Share
Key Feature
Pro:Centric Smart IPTV Platform
Embedded Pro:Idiom decryption for non-Pro:Idiom TV's
IP Streaming and RF Tuning
Supports 720p/ 1,366x768 /1,080p /2,160p output resolutions
Pro:Centric Application Support for non-Pro:Centric TVs
webOS 5.0 based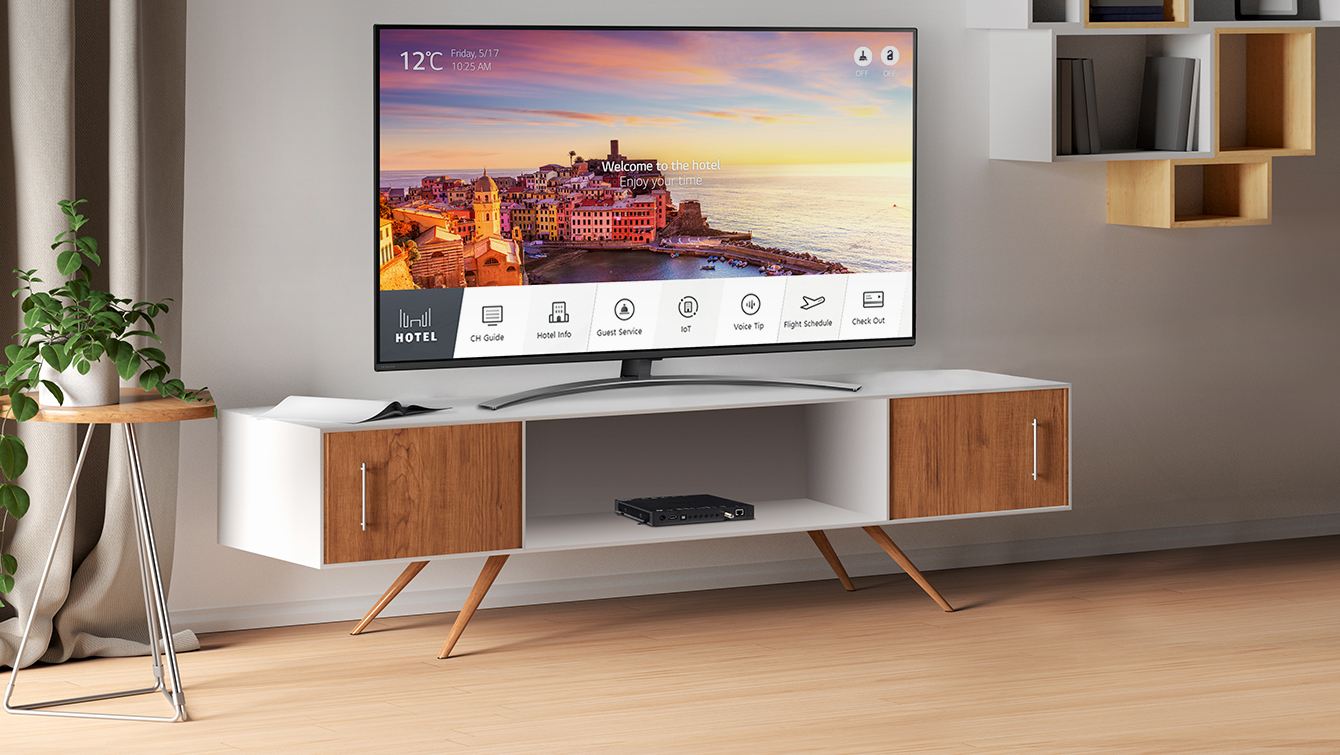 Enjoy Seamless and Smart TV with Pro:Centric Set Top Box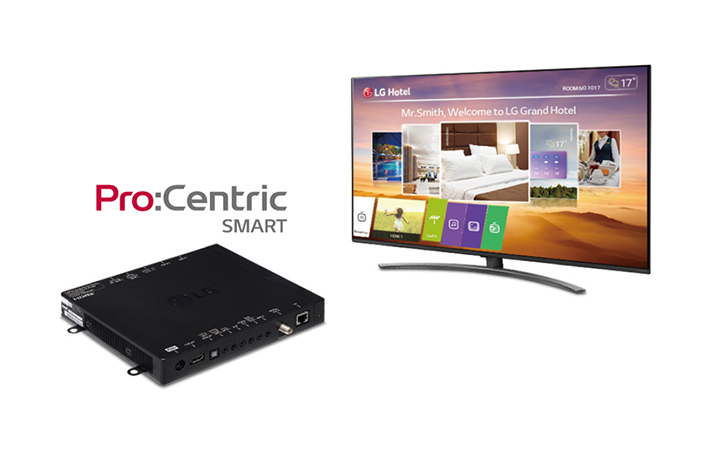 PRO:CENTRIC HOTEL MANAGEMENT SOLUTION
Pro:Centric Smart Application Platform
Pro:Centric SMART is optimized for customizing hospitality services for hotel brands and guests through an IP & RF infrastructure. With LG's smart customization tools and content management software, it increases convenience through implementation of high-end technology.

* Actual UI may differ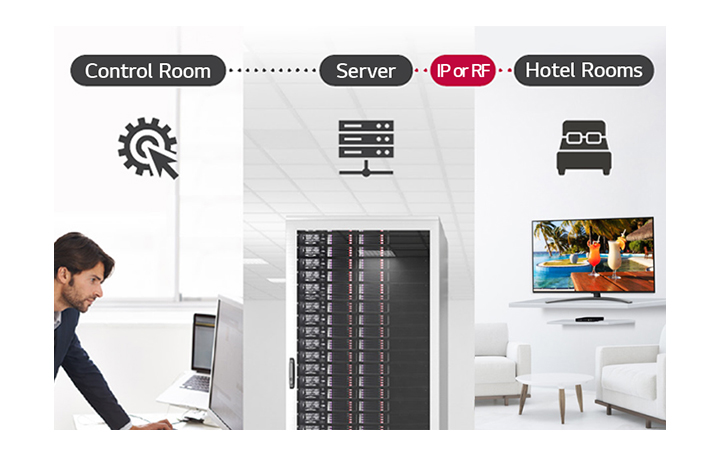 PRO:CENTRIC HOTEL MANAGEMENT SOLUTION
Pro:Centric Direct
The hotel management solution Pro:Centric Direct offers easy and simple editing tools, making it easy to perform service and IP network-based remote management. The Pro:Centric Direct solution enables users to edit their interface easily by providing customized interface and efficiently manages the TVs in the rooms. The current PCD version provides IoT-based in-room control as well as voice control function through LG Natural Language Processing (NLP). These IoT and voicerelated functions will be your starting point to prepare for the hotel rooms of next generation through artificial intelligence.

* Some devices may have limited compatibility, thus may not support voice control and IoT function.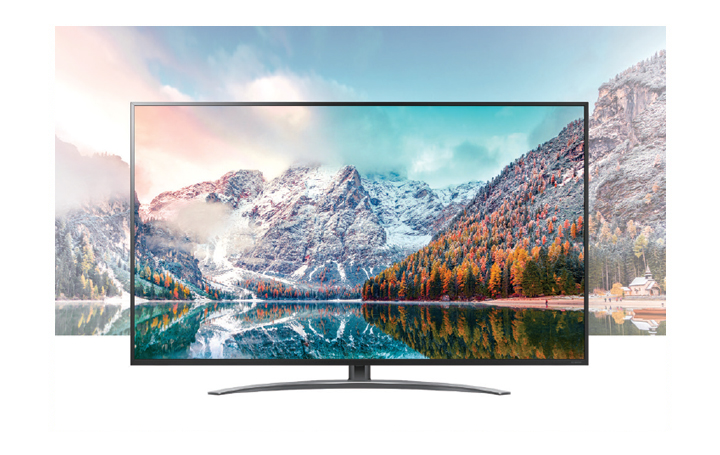 SUPERB PICTURE QUALITY
Support Ultra HD Resolution
STB-6500 supports 4 types of video output resolutions which are UHD, FHD, HD and 1,366 × 768px. Also, it automatically upscales Full HD content on the HDMI/USB inputs to Ultra HD.* With this, you can deliver clear messages and add animation on the content.

* The output resolution should be set and selected 2160p, and the native resolution of the connected display panel should support Ultra HD. For example, 2160p requires a UHD display panel.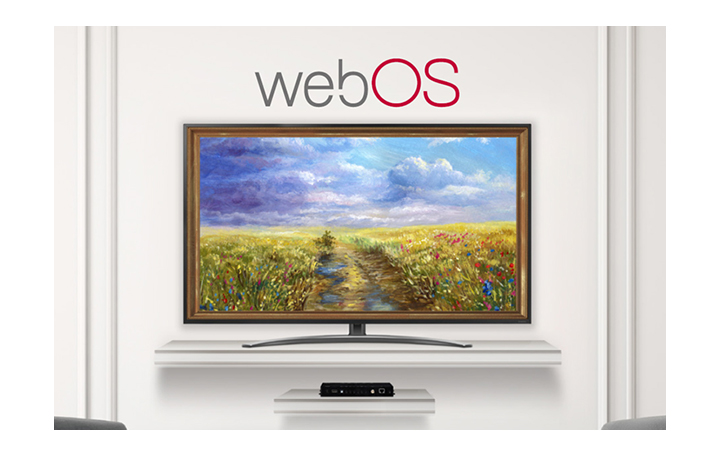 SMART PLATFORM
More Innovative LG webOS 5.0
Explore the latest LG Smart TV features. Newly added Gallery mode enables you to utilize the TV as an artwork which harmonizes with your space and life.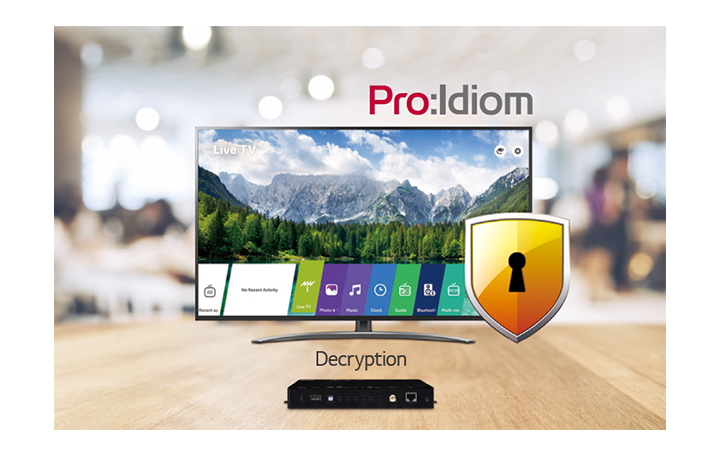 SMART DRM
Embedded Pro:Idiom Decryption
STB-6500 provides embedded Pro:Idiom decryption for non-Pro:Idiom TVs. Pro:Idiom, DRM (Digital Right Management) technology unlocks access to premium content to help assure rapid and broad deployment of HDTV and other high value digital contents.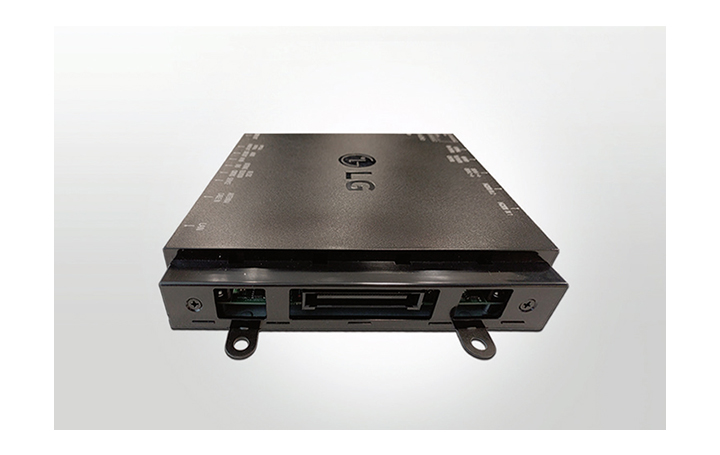 HARDWARE DESIGN
Enclosure Design with an Expansion Side-connector
STB-6500 is designed for additional 3rd party external module expansion to deliver additional capabilities such as DOCSIS 3.0 cable modem card for IP-over-coax installation.

* The external modules must be tested for compatibility with STB-6500.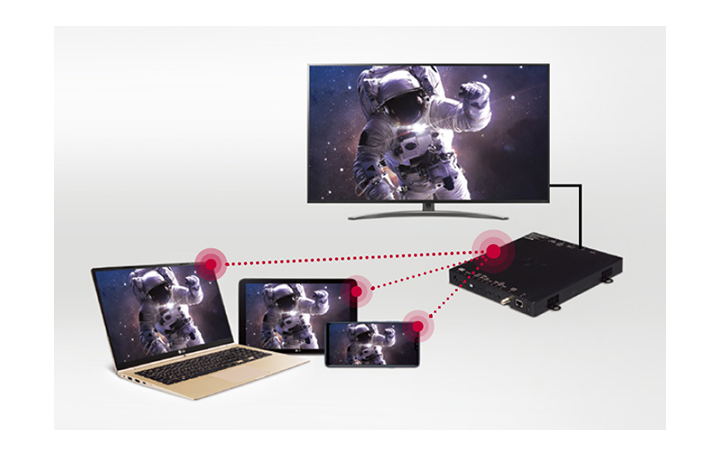 SMART CONNECTIVITY
SmartShare
SmartShare allows users to share content more easily and quickly across various devices. It also simplifies the process by easily searching for the desired content and share content.

* The devices must be DLNA certified to support this feature.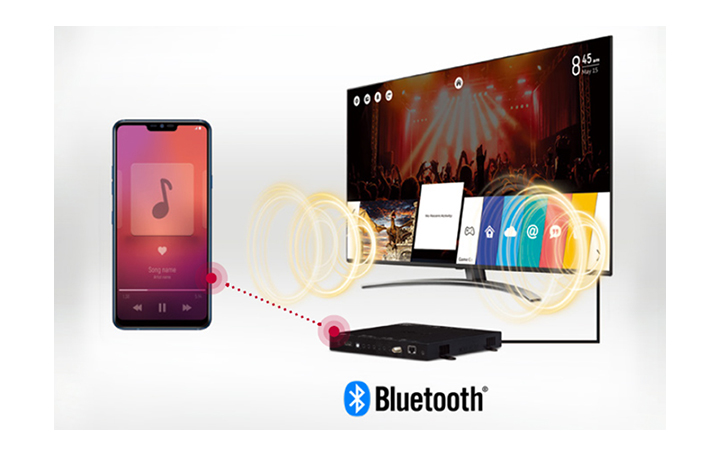 SMART CONNECTIVITY
Bluetooth Sound Sync
Bluetooth Sound Sync enables users to listen to music on a mobile device through TV speakers via Bluetooth connection.

* Support devices for Bluetooth Sound Sync : Android, iOS based mobile device.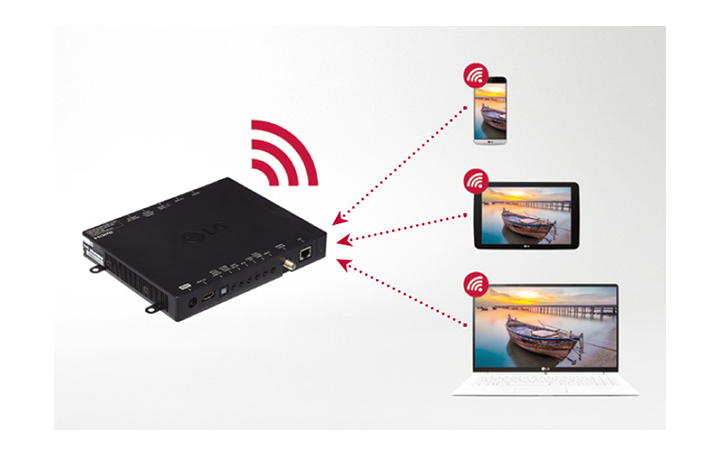 SMART CONNECTIVITY
SoftAP
Software-enabled Access Point (Soft AP) functions as Wi-Fi that uses TV as a wireless hotspot, enabling guests to connect their own devices to the Soft AP.

* Soft AP should be set in installation menu.
* Smart Mirroring may not be operated at the same time.
* This feature may not be available in certain devices because of different encryption method.
Tech Spec
Video

Video spec

| | |
| --- | --- |
| Output Resolution | UHD / FHD / HD / 1,366 × 768 |

Audio

Audio spec

| | |
| --- | --- |
| LG Sound Sync | Yes (Required Bluetooth) |

Broadcasting System

Broadcasting System spec

| | |
| --- | --- |
| Digital (Terrestrial, Cable, Satellite) | ATSC (Clear QAM) |
| Analog (NTSC / SECAM / PAL) | NTSC |

Hospitality Solution

Hospitality Solution spec
Solution Type
Pro:Centric (Smart, Direct, V),
Quick Menu 4.0
Server
PCS400R
DRM
Pro:Idiom (S / W Type), Pro:Idiom Media

Feature

Feature spec

| | |
| --- | --- |
| Smart | webOS 5.0, Gallery Mode, Web Browser, Pre-loaded App, Magic Remote Compatibility (Ready, MR18HA), Soft AP, Wi-Fi (802.11ac), Screen Share (Miracast), Smart Share, Bluetooth Audio Playback, LG Sound Sync / Bluetooth, Voice Recognition (with Magic Remote), IoT, USB Cloning, SI Compatible (MPI, RS232C), IR Out (MPI, RS232C) |
| Hospitality | Installer Menu, One Channel Map (Logical Channel Management), External Speaker Out (Int Variable / Fixed, 3.5mm, Stereo, Line-Out, Typ. 400mVrms ± 100mVrms @10KΩ), Instant ON |

Jack Interface

Jack Interface spec

| | |
| --- | --- |
| Upper Side | External MPI Control (RJ12 Jack), MPI/MTI Television Control (RJ12 Jack), HDMI 2.0 (2, HDCP 2,2), USB 2.0 (2) |
| Lower Rear | Power, HDMI Out (2.0, HDCP 2,3), Digital Audio Out (Optical), External Speaker Out (Line Out), AV In (Phone Jack Type), External IR (Phone Jack Type), RS-232C Display (Phone Jack Type), RS-232C Ext. Device (Phone Jack Type), Debug, RF In, RJ45 |
| Right Side | 60 pin interface |

Dimension

Dimension spec

| | |
| --- | --- |
| W x H x D / weight | 233 × 180.5 × 29.8 mm / 0.72 kg |
| W x H x D / weight (Shipping) | 366 × 143 × 218 mm / 1.85 kg |

Power

Power spec
Power Supply (Voltage, Hz)
AC 120 V ~ 50/60 Hz
Power Consumption (Max.)
60 W
Power Consumption (Typ.)
STB only : 14.1 W
STB + Expansion Module : 44 W
Standby Power Consumption
1.5 W Under

Standard Approval

Standard Approval spec

| | |
| --- | --- |
| Safety | UL |
| EMC | FCC |