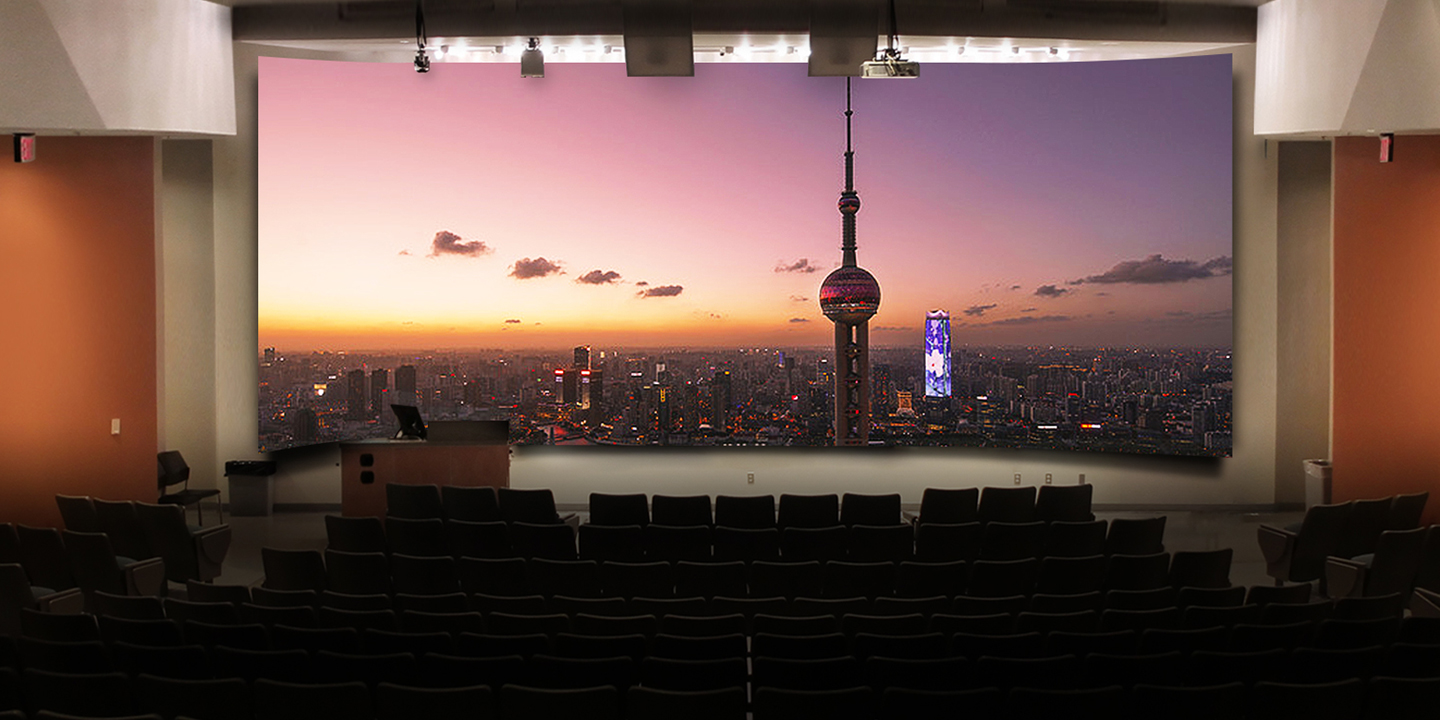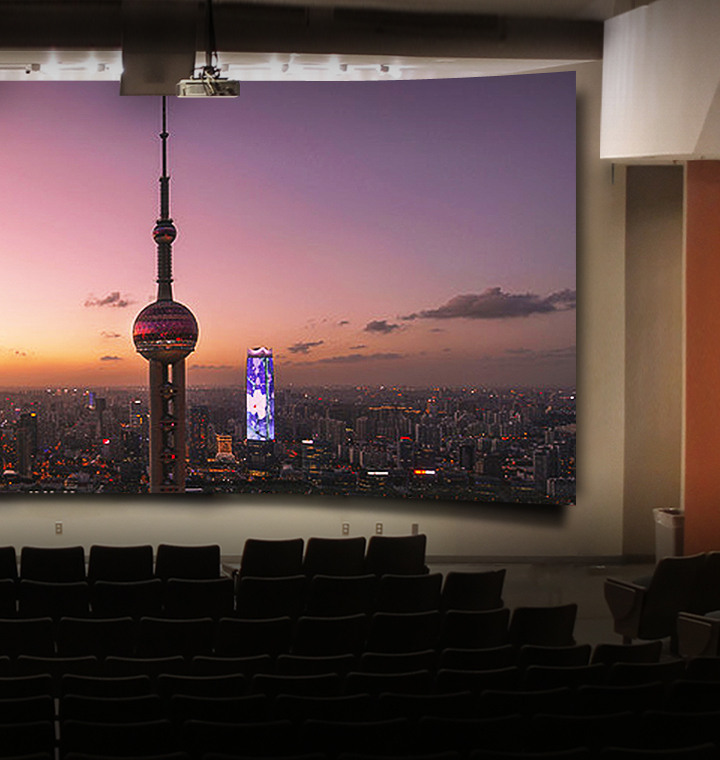 LAS Standard
The LAS Standard series is designed not only for fixed-installation, but for rental, staging, large venue and event applications. It features magnetically-attachable unit cases with quick-lock systems to facilitate easy installation.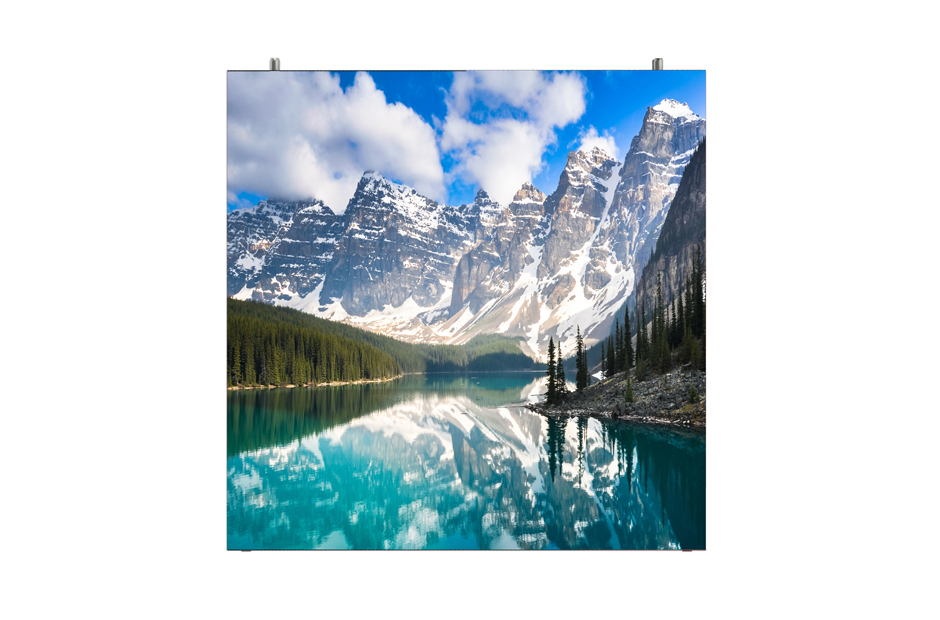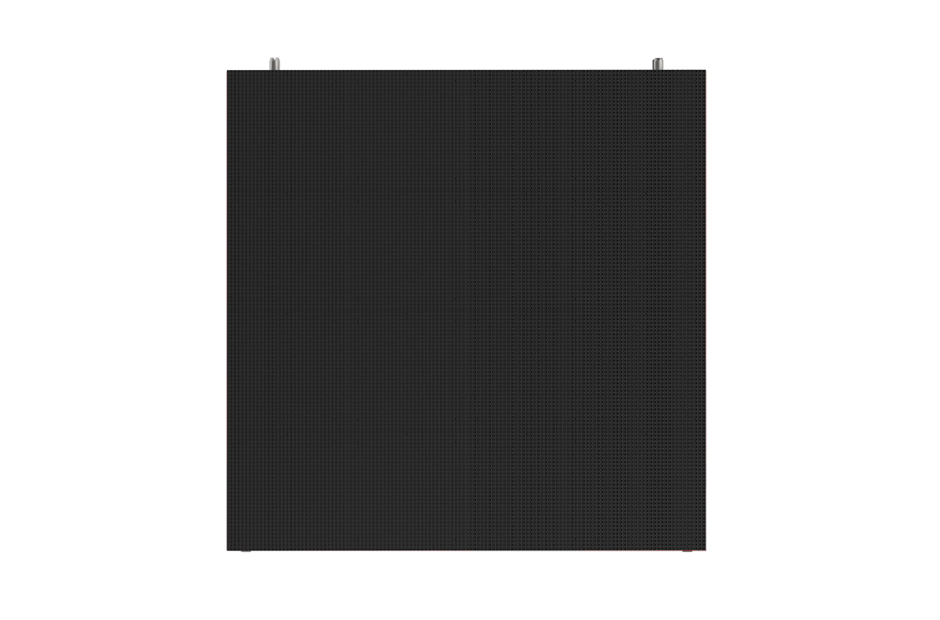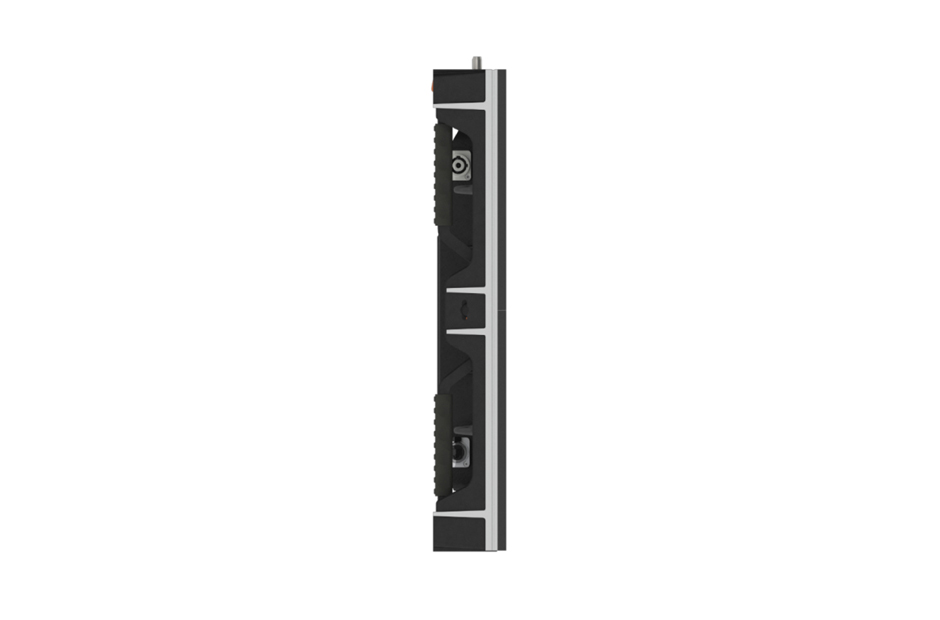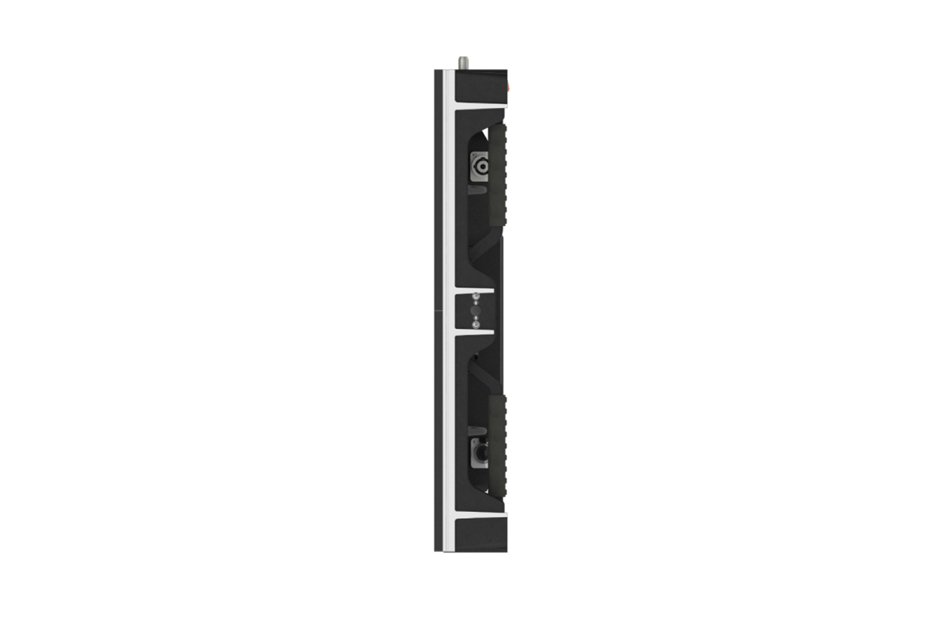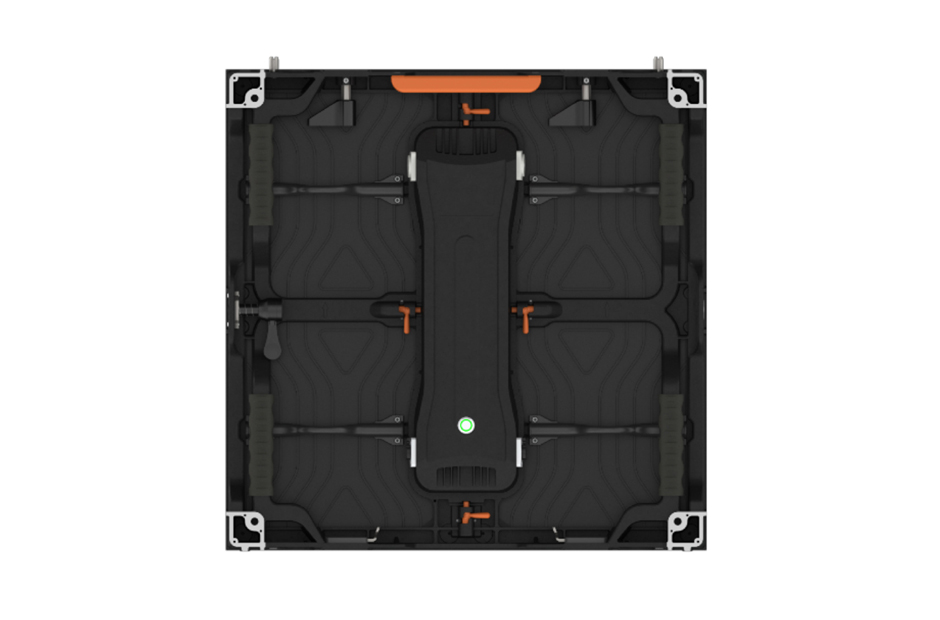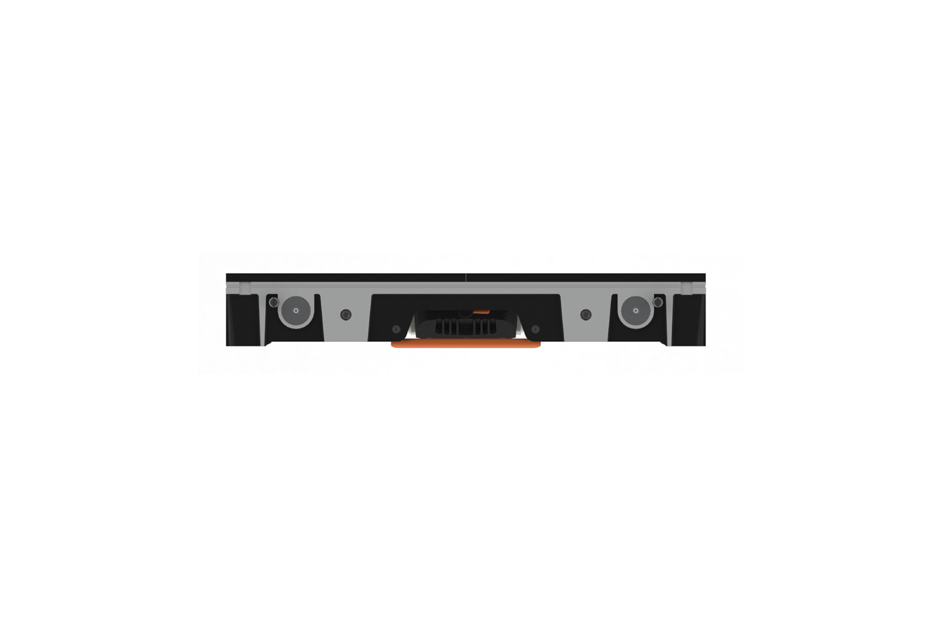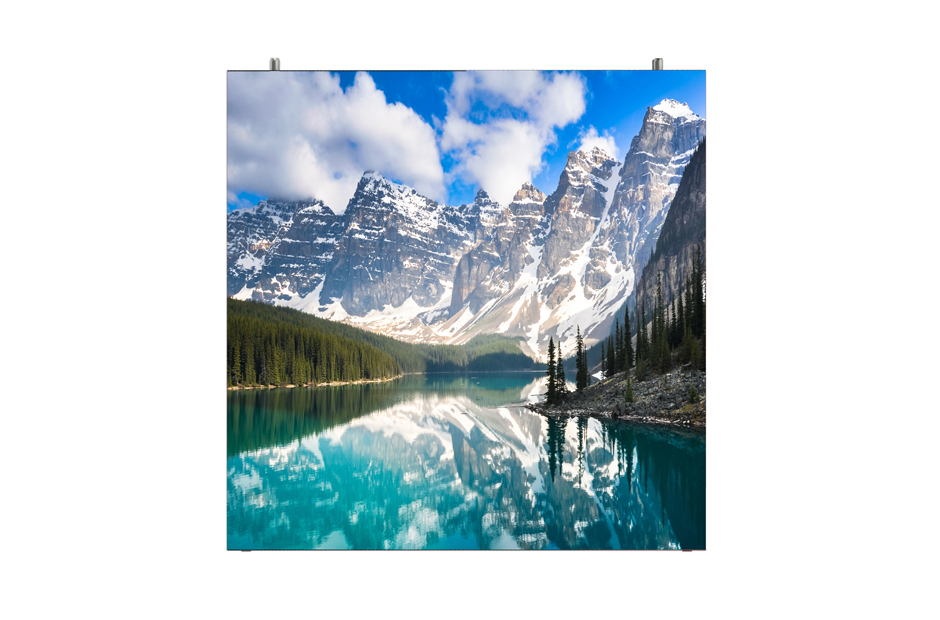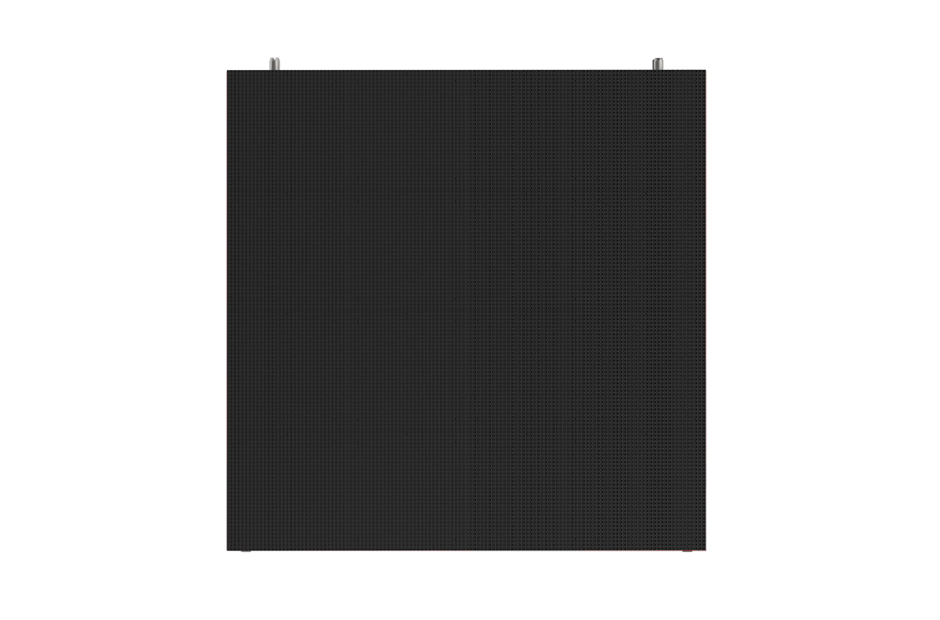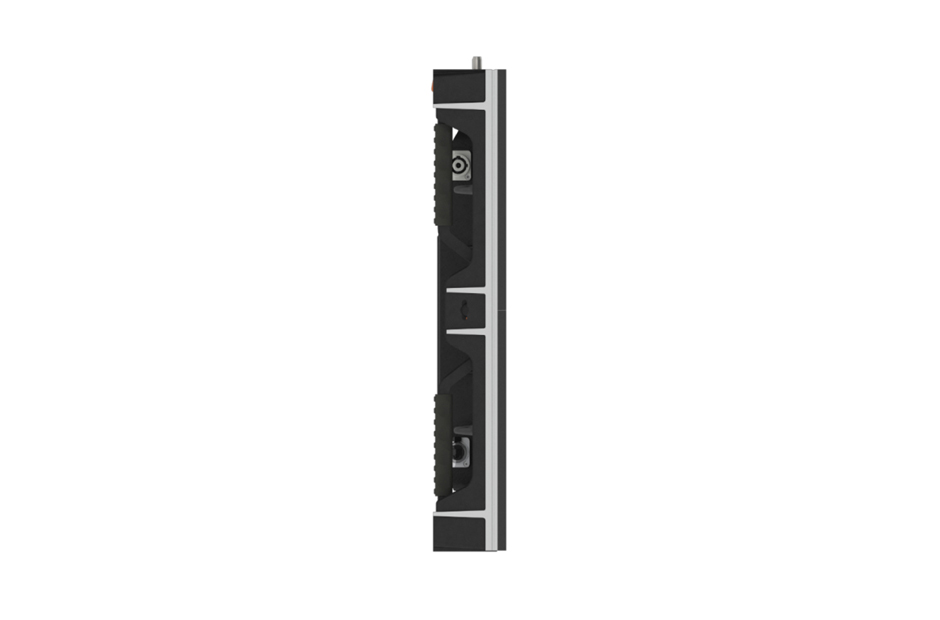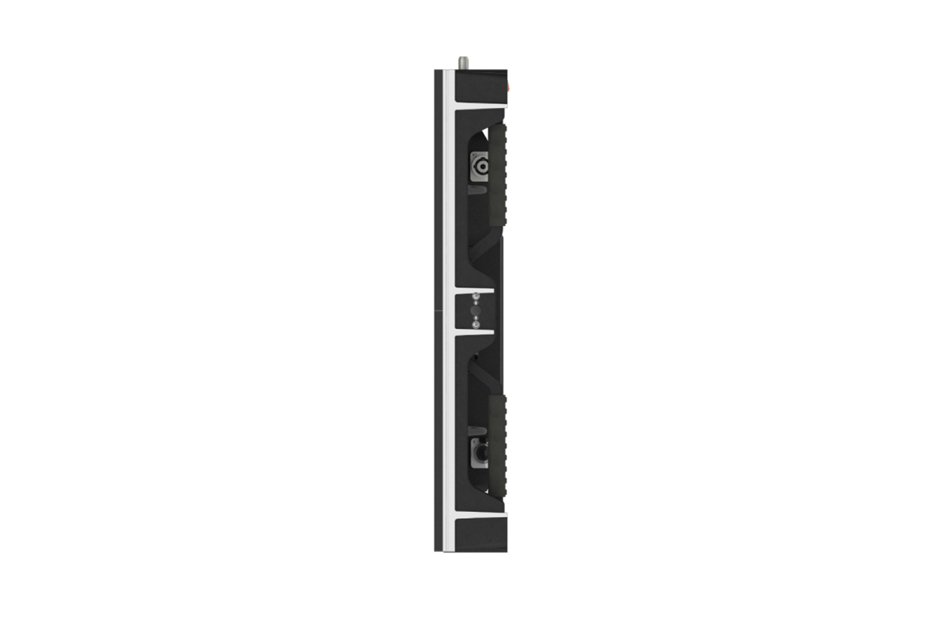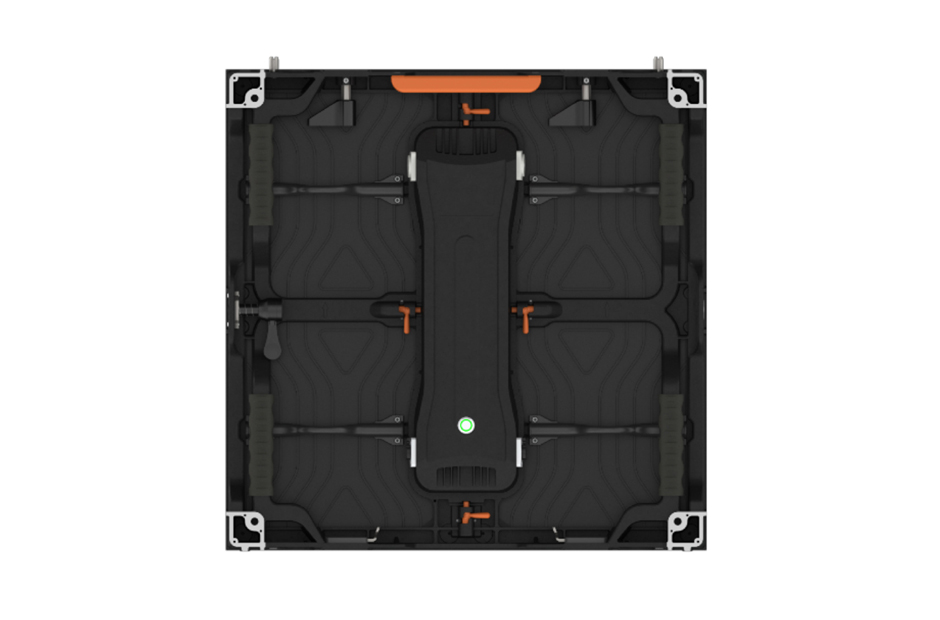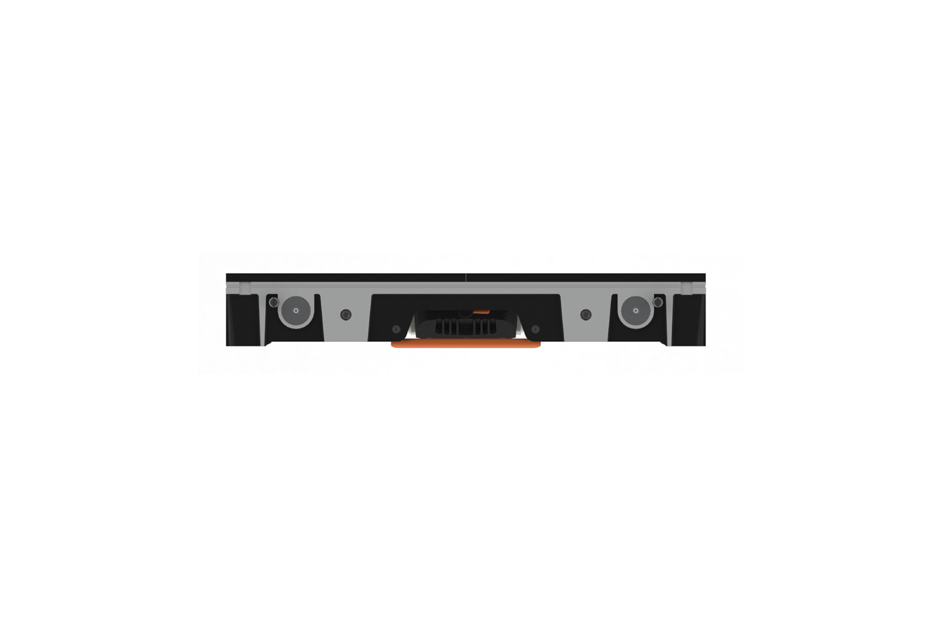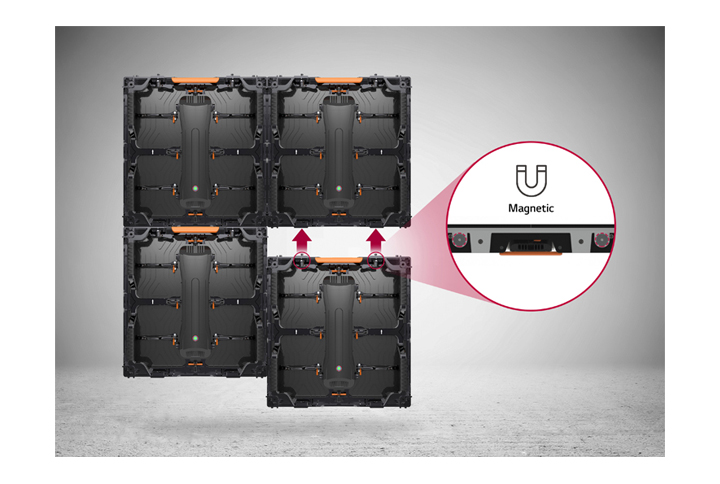 Fast Installation and Teardown
The LED unit cases are attached via magnets for easy installation. Moreover, lock handles on the top and sides make the cases easy for even one person to set up and dismantle.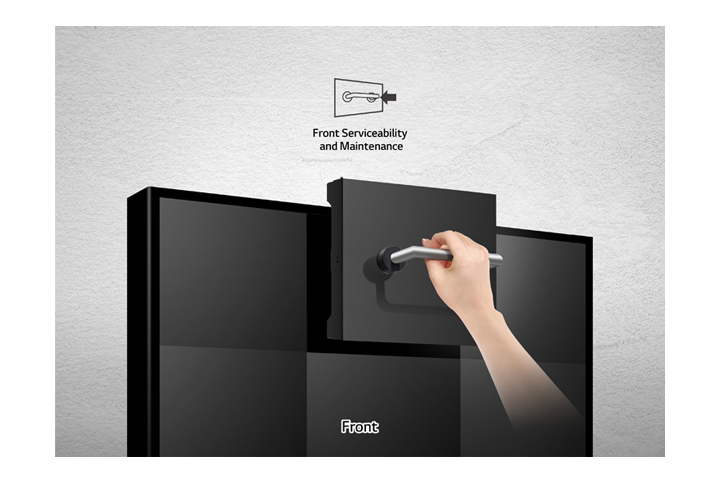 Front Module Removal
With magnetic tool, LED module can be easily removed.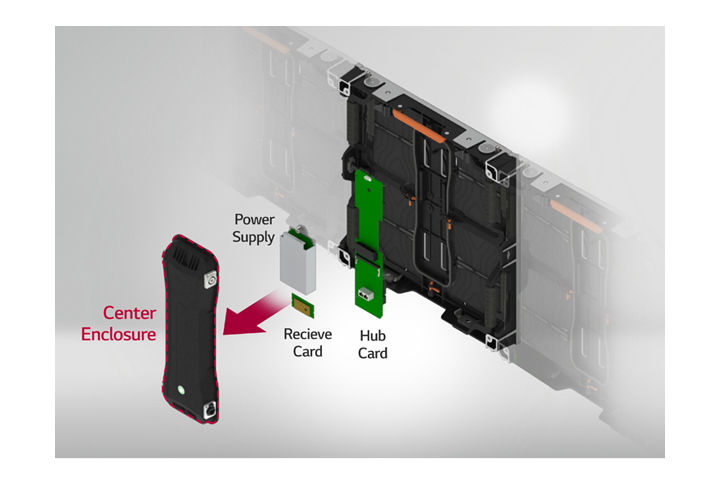 Easy Maintenance
The center enclosure on the back of the product conveniently includes a power supply module, receive card, and hub card, making it easy to maintain the components.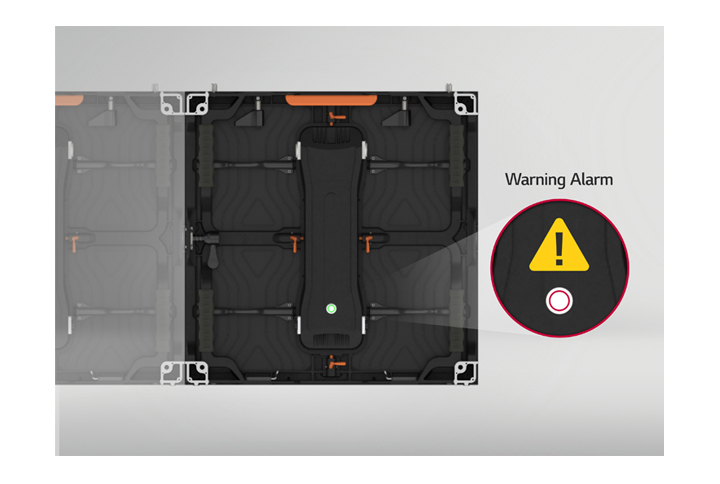 Simple Status Check
You can easily check power and signal status through the status button on the outside of the unit case (alternates between red and green). The button shows test patterns, eliminating the need to connect the source.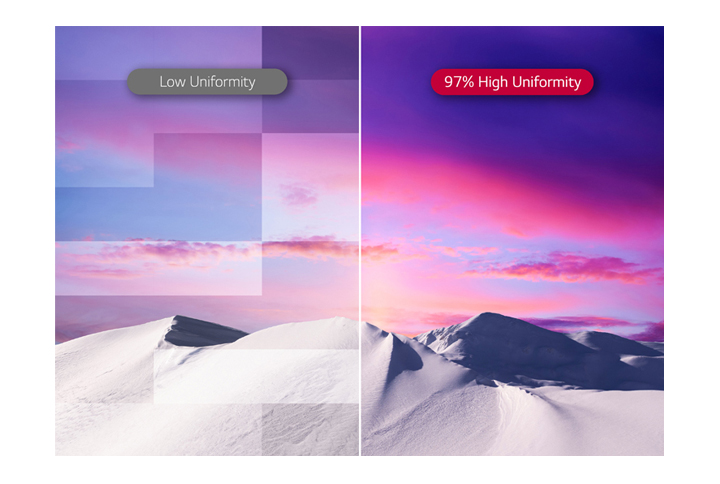 Uniform Picture Quality
Every step from production is strictly managed, while factory calibration ensures consistent quality between the LED units. The display provides seamless content with 97% brightness uniformity.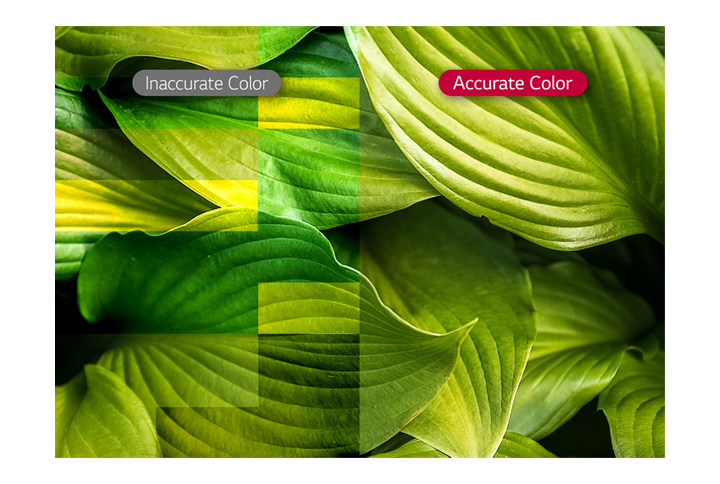 Vividness with Color Accuracy
LG's rigorous quality standards also make LG LED signage reproduce accurate colors, vividly displaying the original colors of objects without distortion.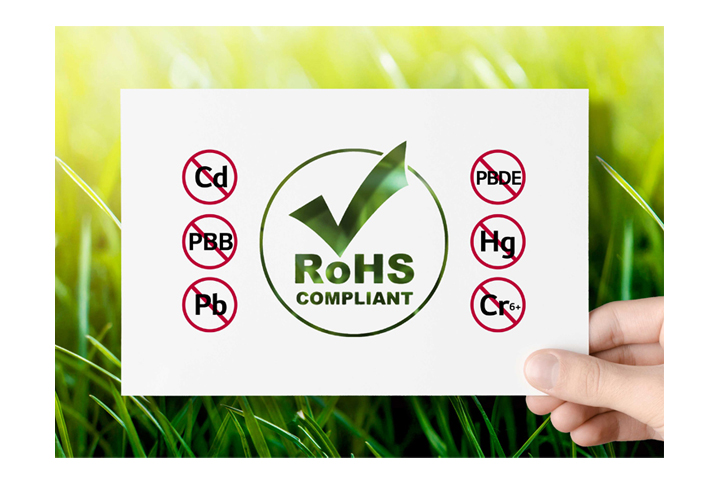 RoHS Certified Safe Product
Boasting RoHS certification, all LG LED signage models are environmentally-friendly products that do not use materials harmful to the environment and people.
Tech Spec
Model spec

| | | | | |
| --- | --- | --- | --- | --- |
| Model Name | LAS025DB4-V | LAS025DB7-V | LAS039DB4-V | LAS039DB7-V |
| Pixel Configuration | 3 in 1 SMD | 3 in 1 SMD | 3 in 1 SMD | 3 in 1 SMD |
| Pixel Pitch (mm) | 2.50 | 2.50 | 3.90 | 3.90 |
| Unit Case Resolution (WxH) | 200 x 200 | 200 x 200 | 128 x 128 | 128 x 128 |
| Unit Case Dimensions (WxHxD, mm) | 500 x 500 x 74 | 500 x 500 x 74 | 500 x 500 x 74 | 500 x 500 x 74 |
| Weight per Unit Case / Square Meter (kg) | 7.0/28.0 | 7.0/28.0 | 7.0/28.0 | 7.0/28.0 |
| Service Access | Front | Front | Front | Front |
| Min. Brightness (After Calibration, cd/㎡) | 1,000 | 1,000 | 1,000 | 1,000 |
| Color Temperature | 3,000 - 10,000 | 3,000 - 10,000 | 3,000 - 10,000 | 3,000 - 10,000 |
| Visual Viewing Angle (Horizontal/Vertical) | 160 / 140 | 160 / 140 | 160 / 140 | 160 / 140 |
| Brightness Uniformity | 97% | 97% | 97% | 97% |
| Color Uniformity | ±0.003Cx,Cy | ±0.003Cx,Cy | ±0.003Cx,Cy | ±0.003Cx,Cy |
| Contrast Ratio | 8,000 | 8,000 | 8,000 | 8,000 |
| Processing Depth (bit) | 16 | 16 | 16 | 16 |
| Power Consumption (W/Unit, Avg./Max.) | 95/188 | 95/188 | 95/188 | 95/188 |
| Power Consumption (W/m², Max.) | 750 | 750 | 750 | 750 |
| Power Supply (V) | 100 to 240 | 100 to 240 | 100 to 240 | 100 to 240 |
| Refresh Rate (Hz) | 3,840 | 3,840 | 3,840 | 3,840 |
| Lifetime (Half brightness, hrs)* | 80,000 | 80,000 | 80,000 | 80,000 |
| Operating Temperature(°C) / Humidity | -10° to 40° C/10-80%RH | -10° to 40° C/10-80%RH | -10° to 40° C/10-80%RH | -10° to 40° C/10-80%RH |