Prev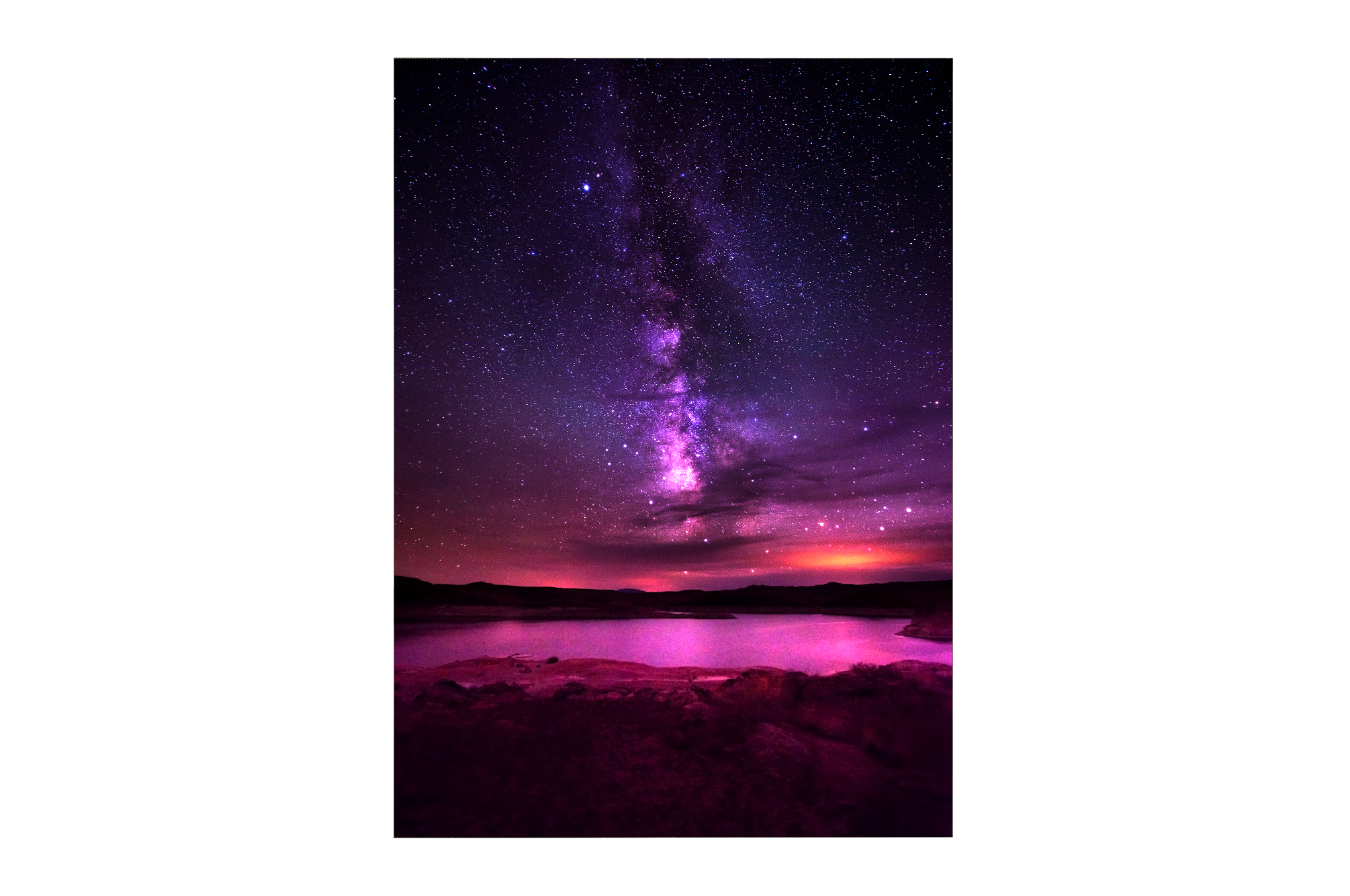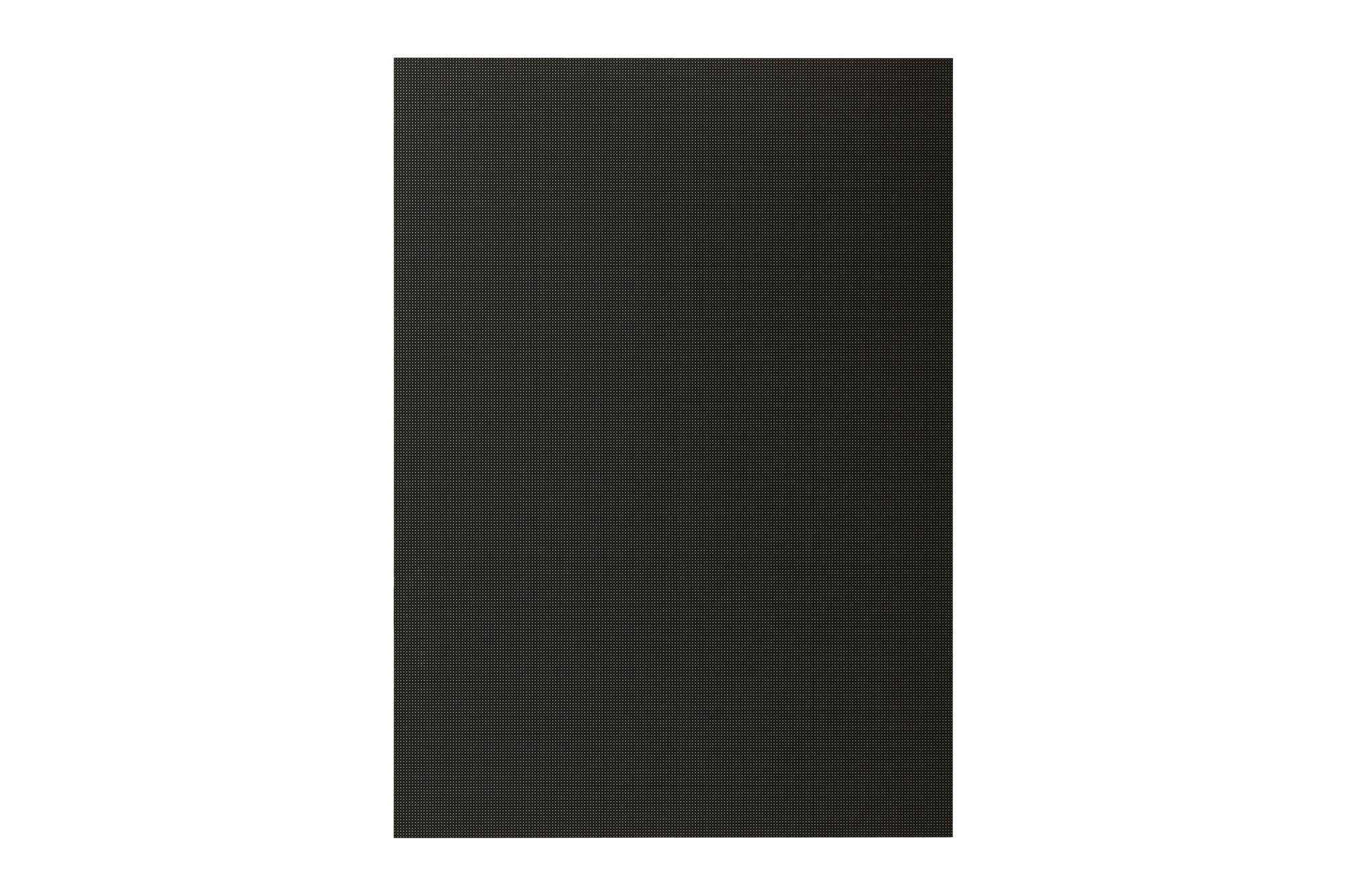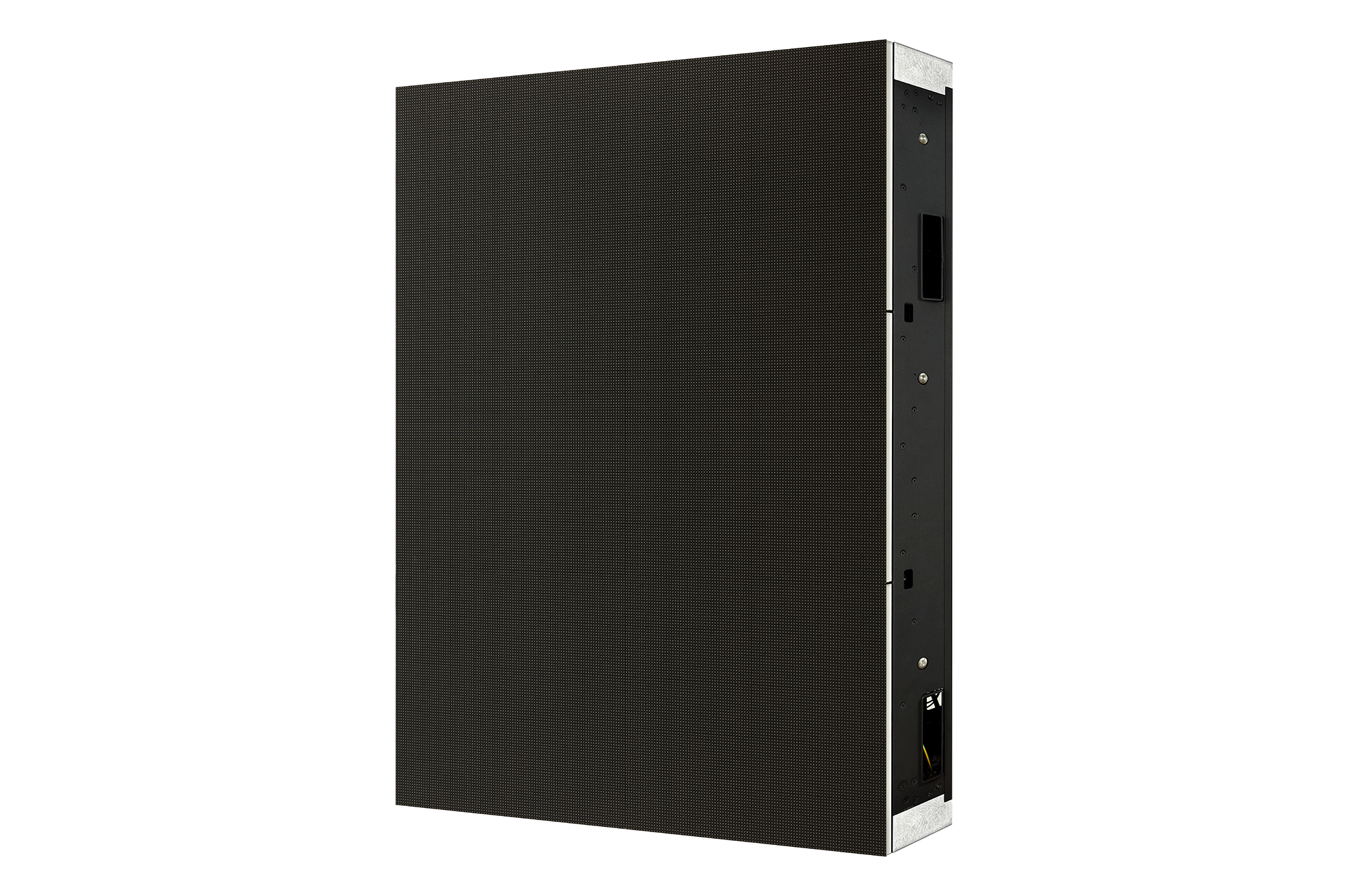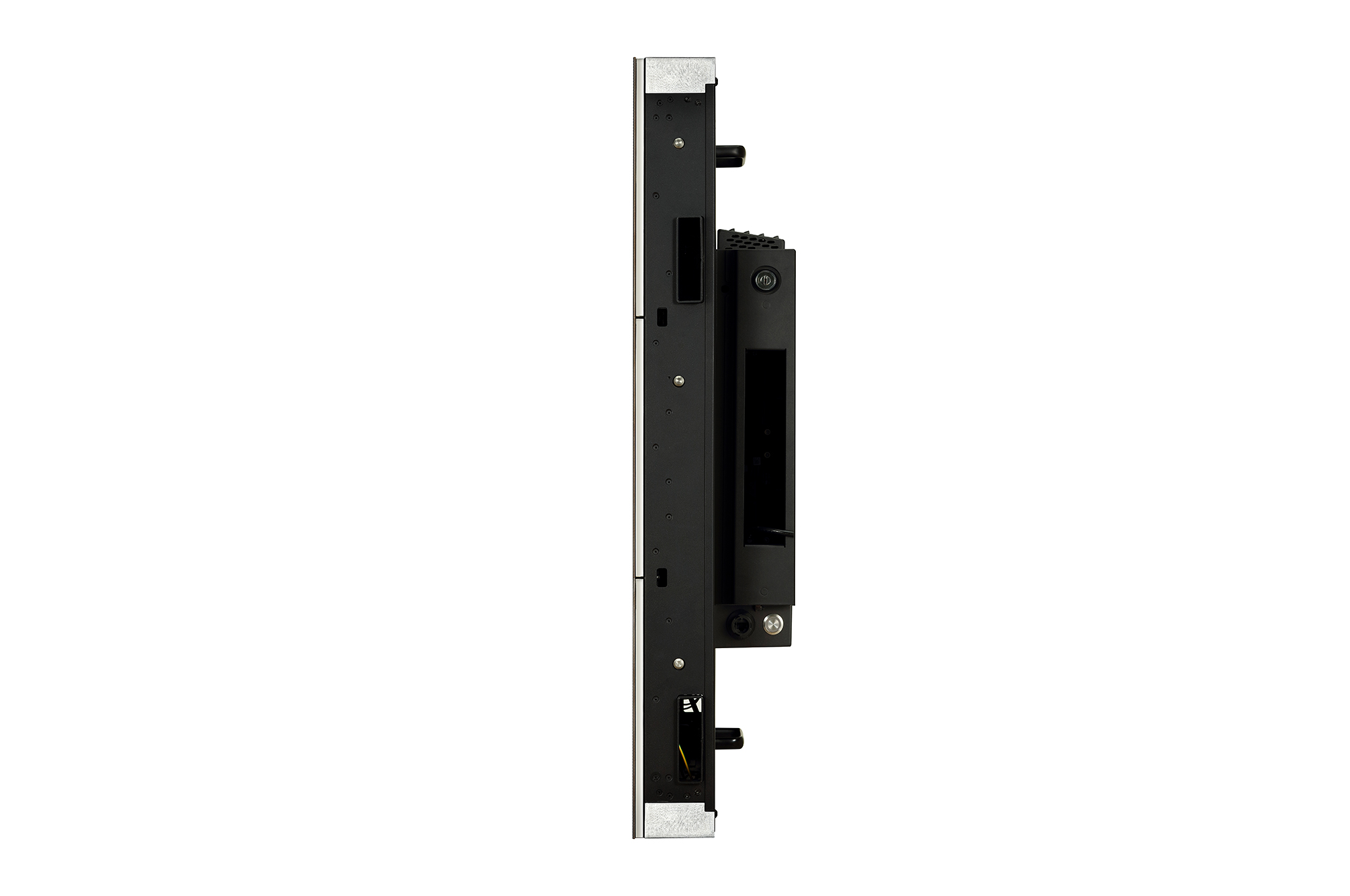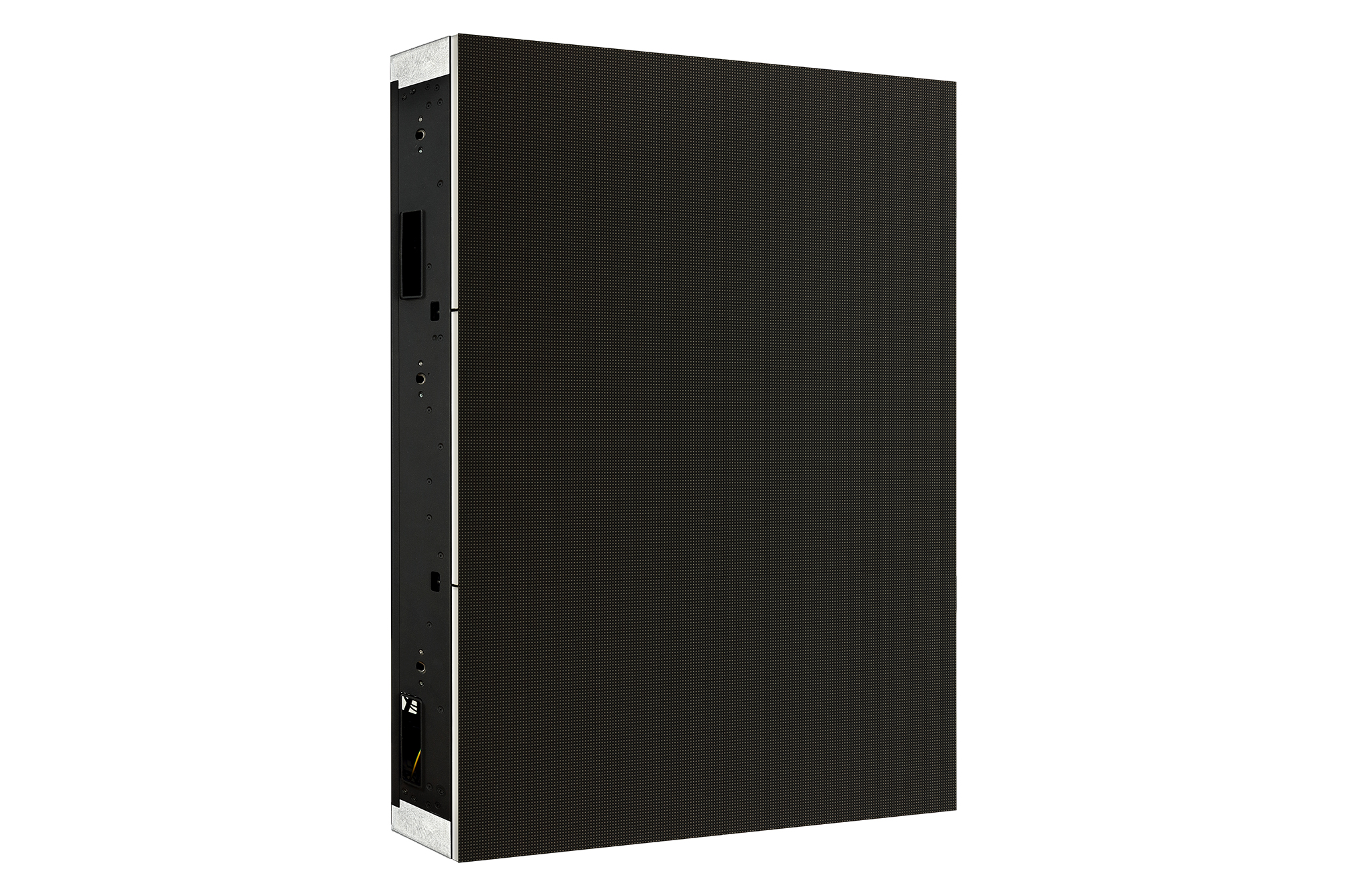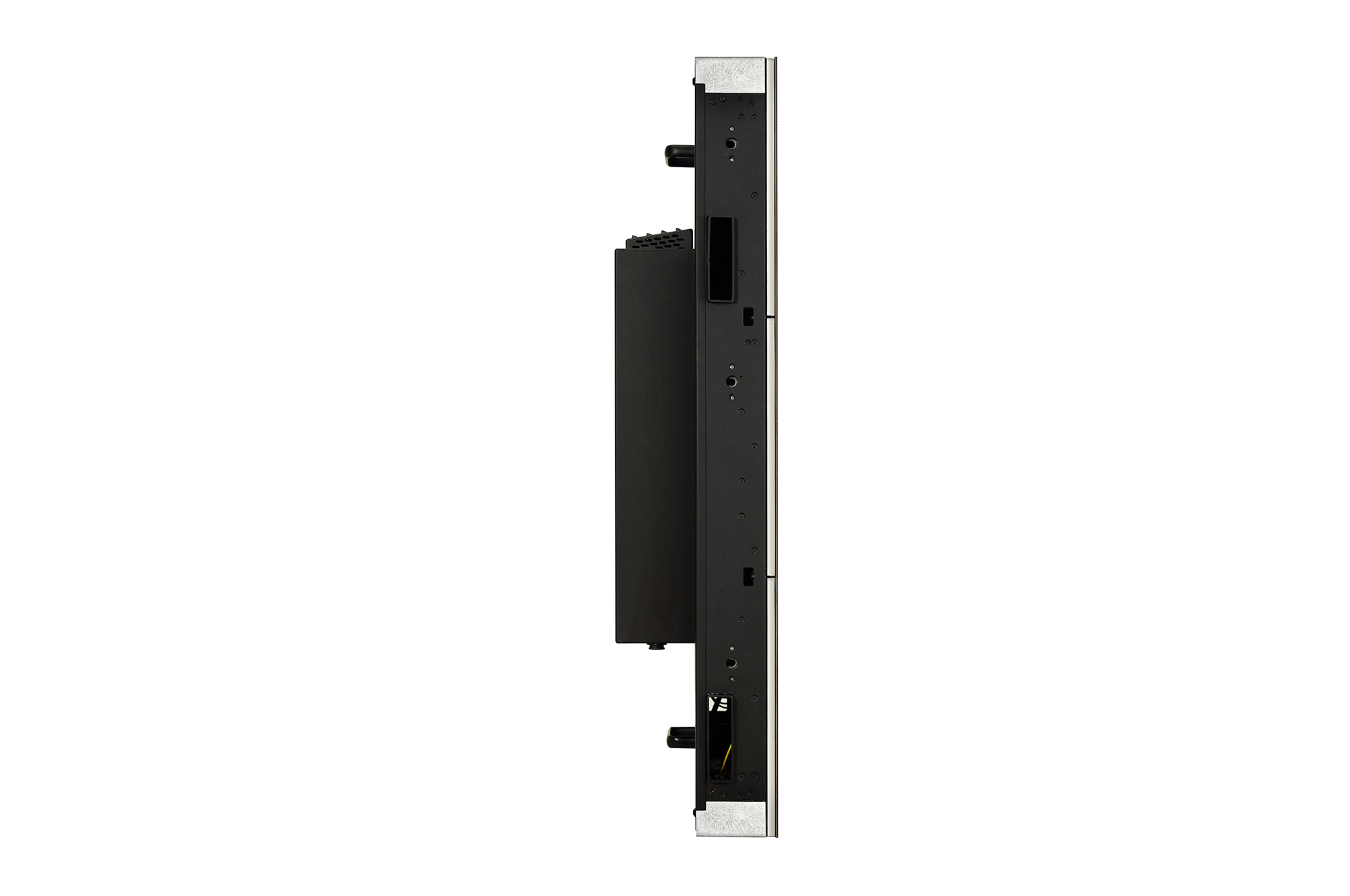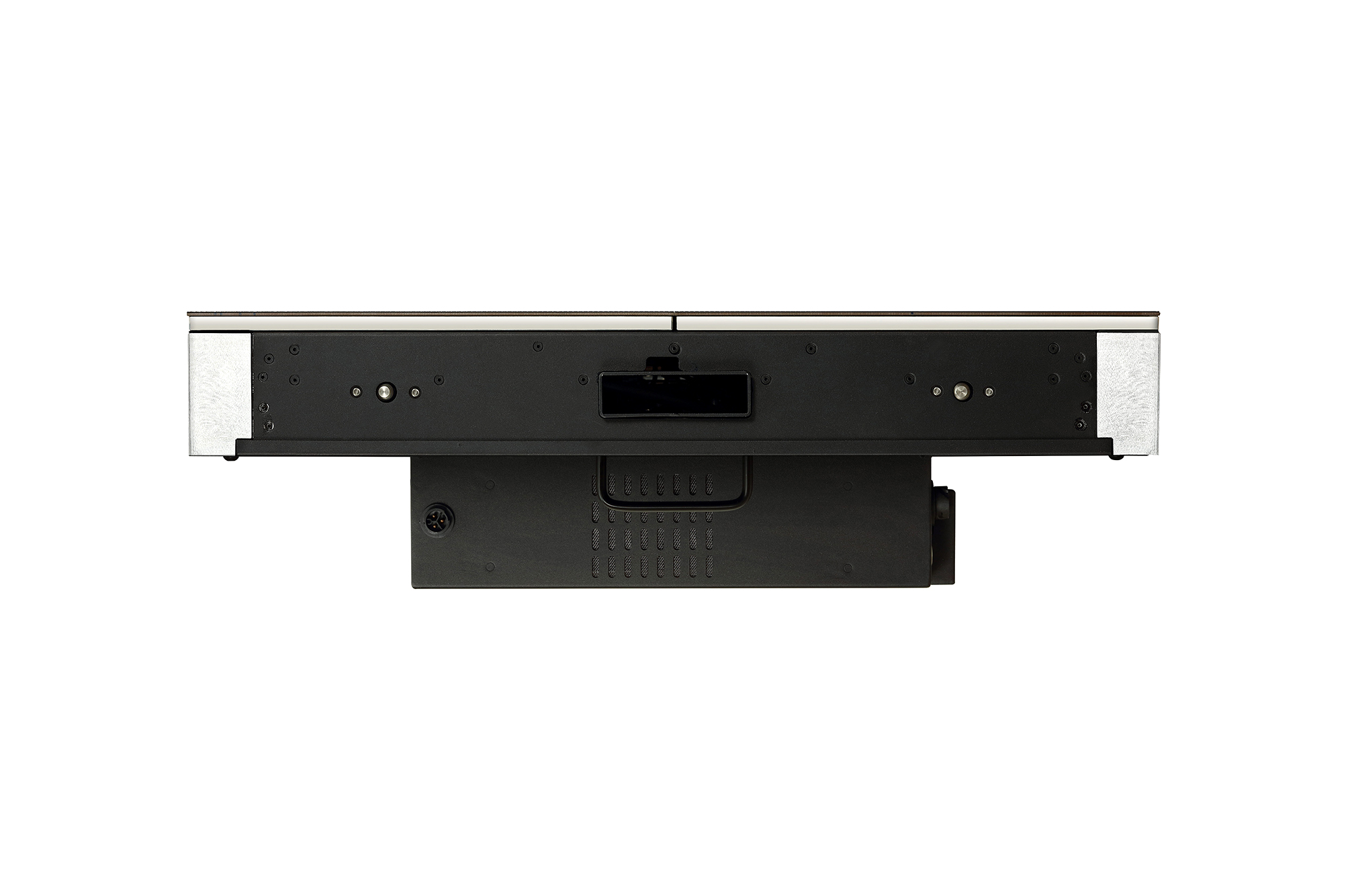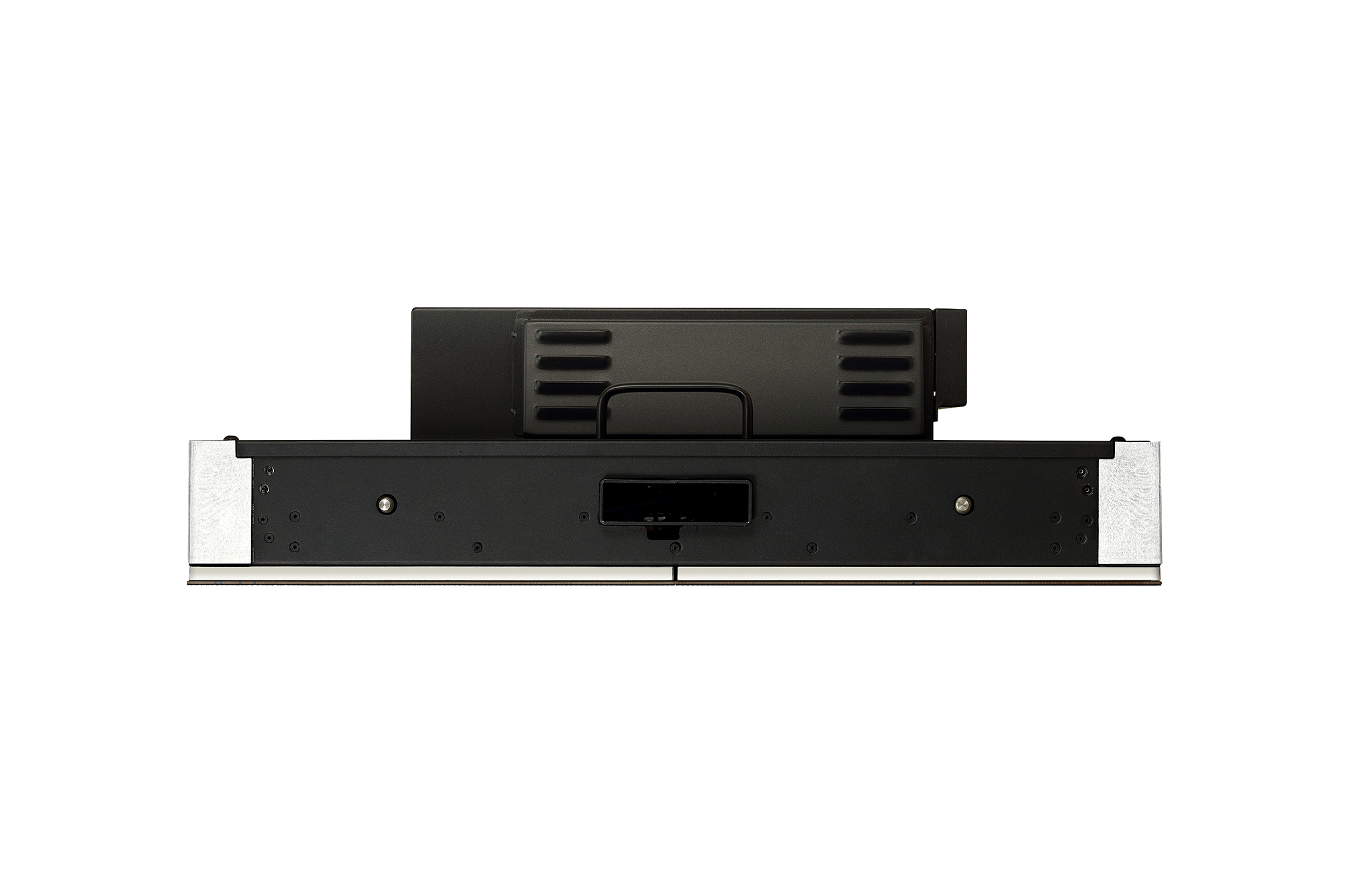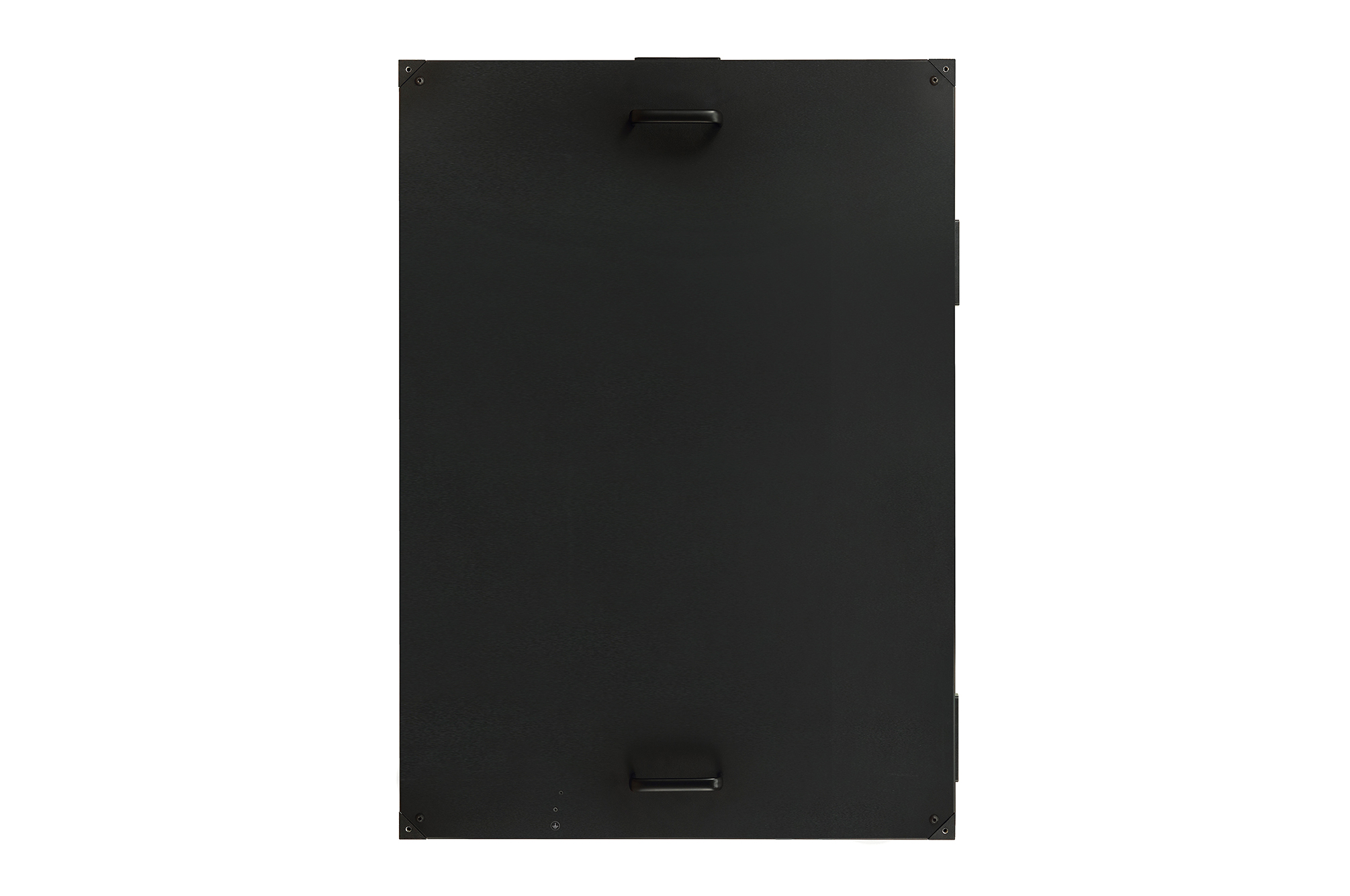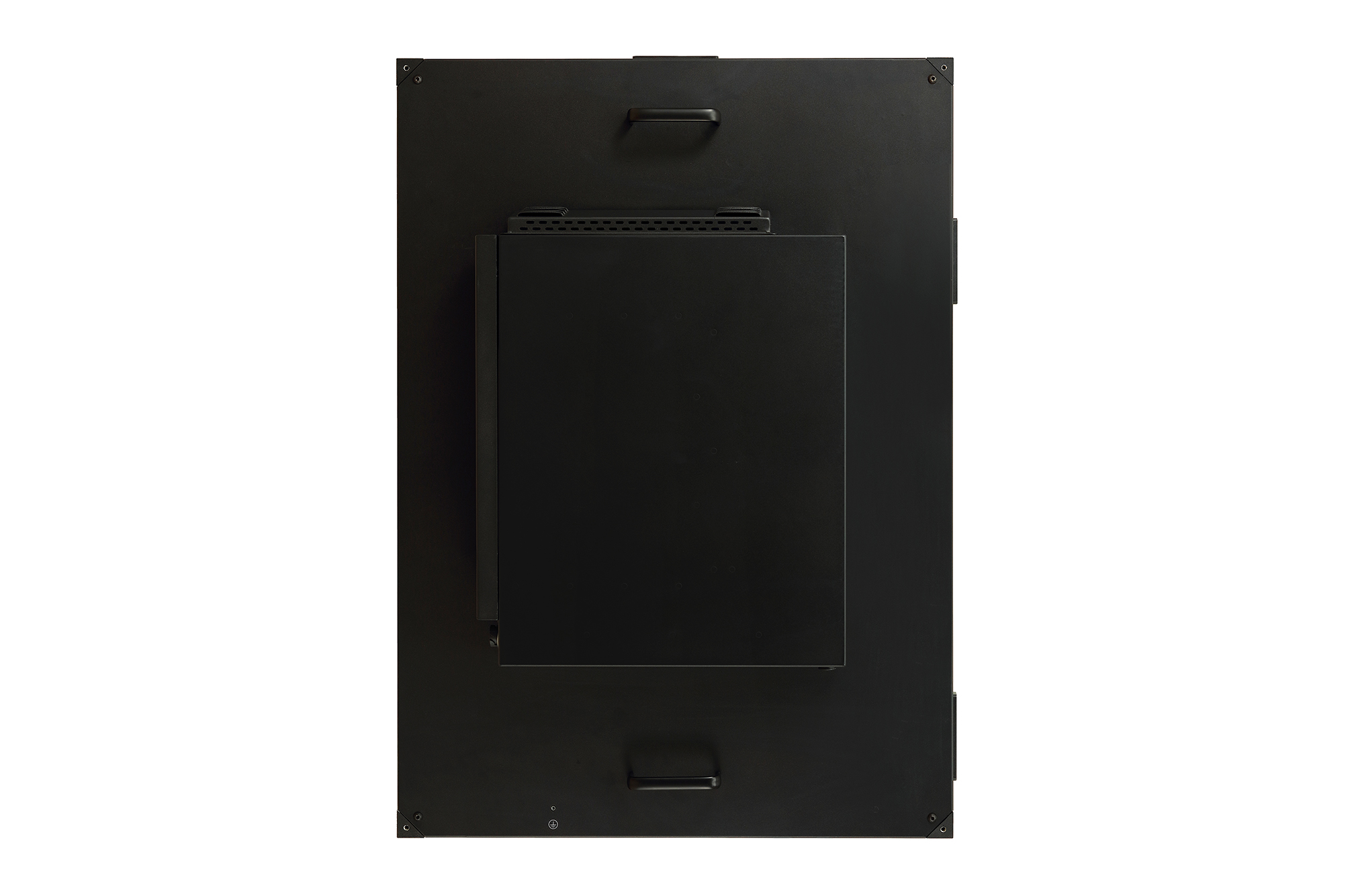 LAD033F
LED Cinema
Global
Share
Key Feature
Pixel Pitch: 3.3 mm
Screen Ratio: 4,096 x 2,160 (DCI-compliant)
Brightness: 48 cd/m² (DCI-compliant / Minimum)
Contrast Ratio: 4,000 : 1 (Minimum)
Compatibility with Dolby Media Server (IMS3000) & Dolby Atmos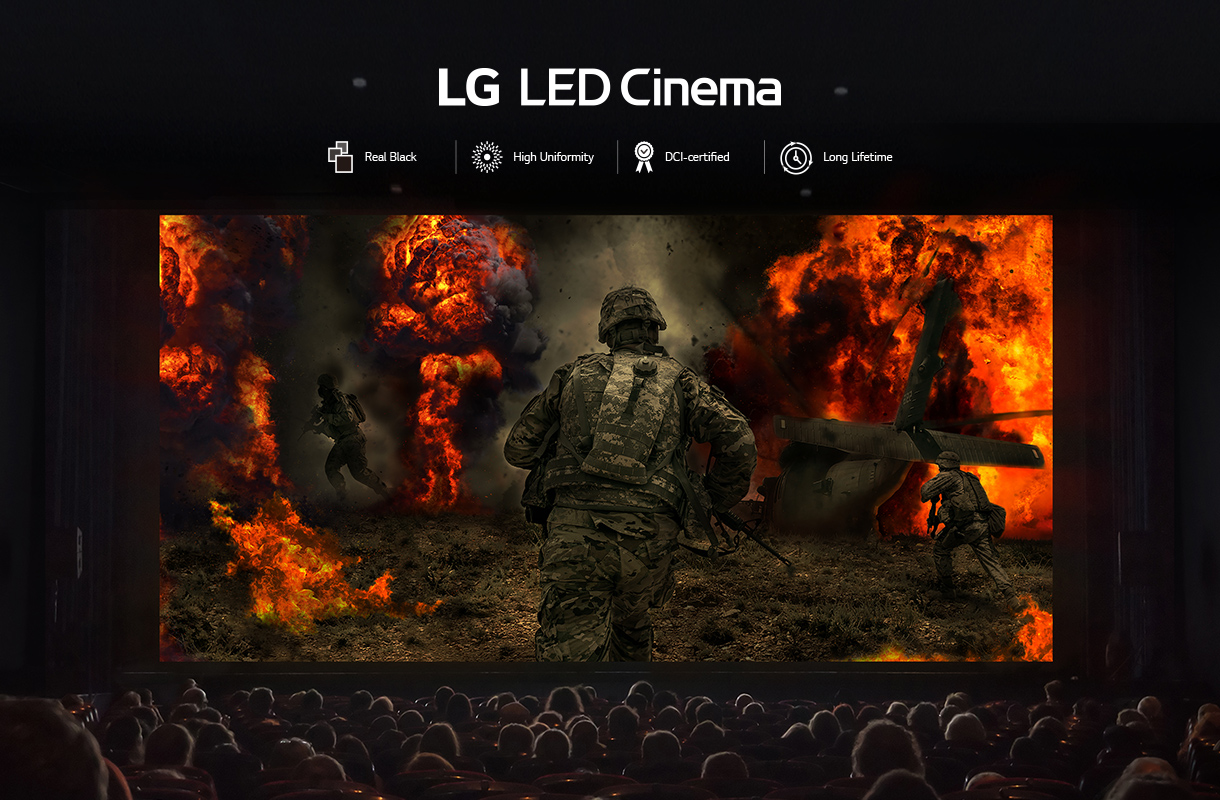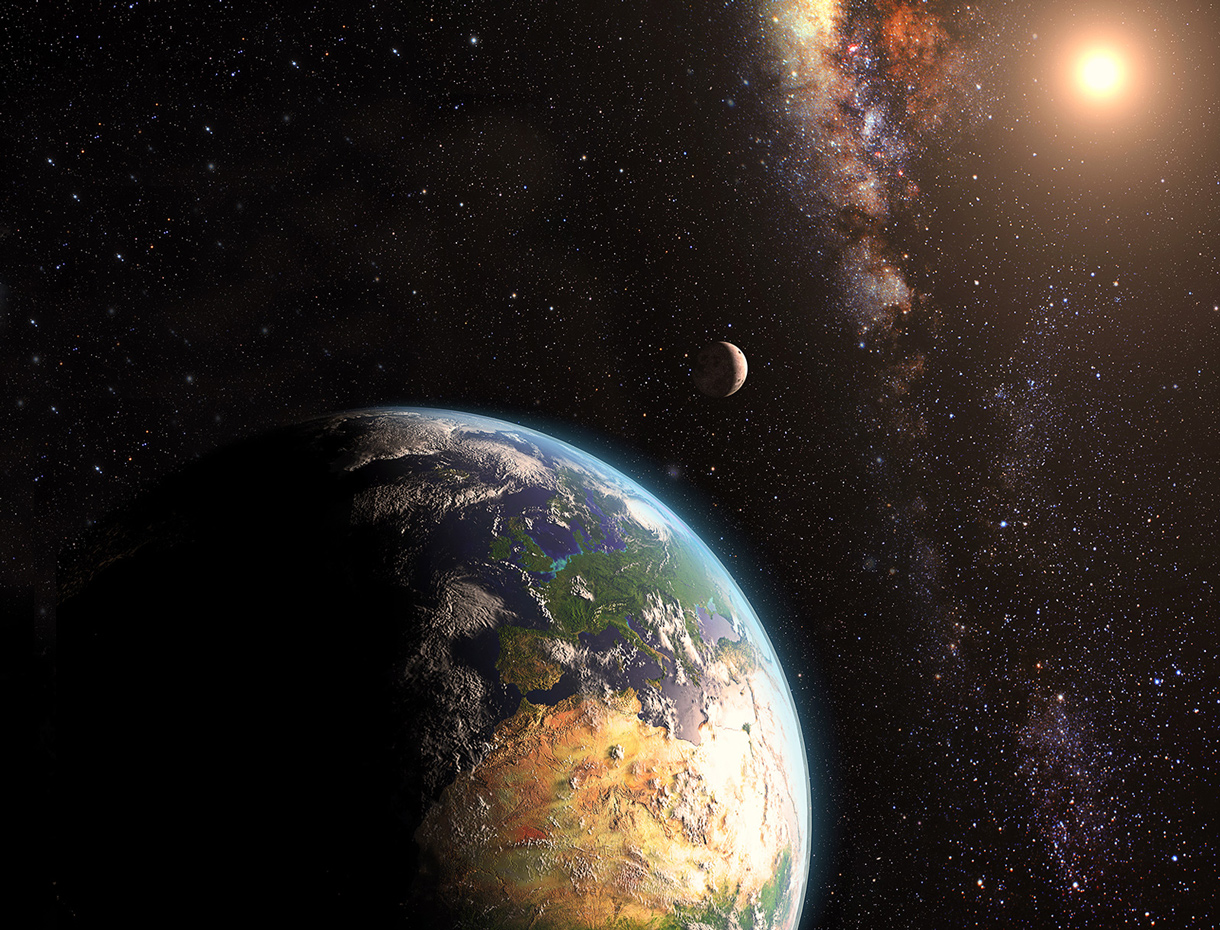 Real Black, Infinite Darkness
The infinite contrast created by the individual LEDs that make up LG LED Cinema creates deep darkness of the content. By bringing fine details perfectly to the screen, it provides viewers an amazing sense of immersion that has never experienced before.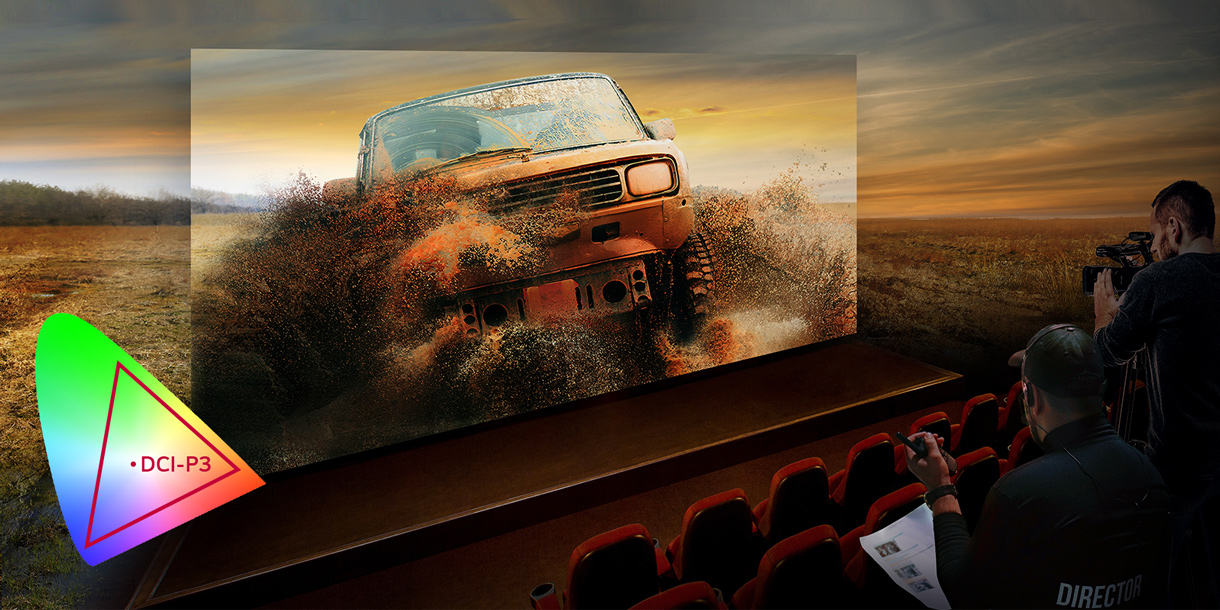 SUPERIOR PICTURE QUALITY
Lifelike Colors
Most cinema screens feature a DCI-P3 Color Gamut spec, but the actual colors that the audience feels may be different. LG LED Cinema accurately reproduces the colors intended by the content creator and delivers the DCI-P3 Color more vividly.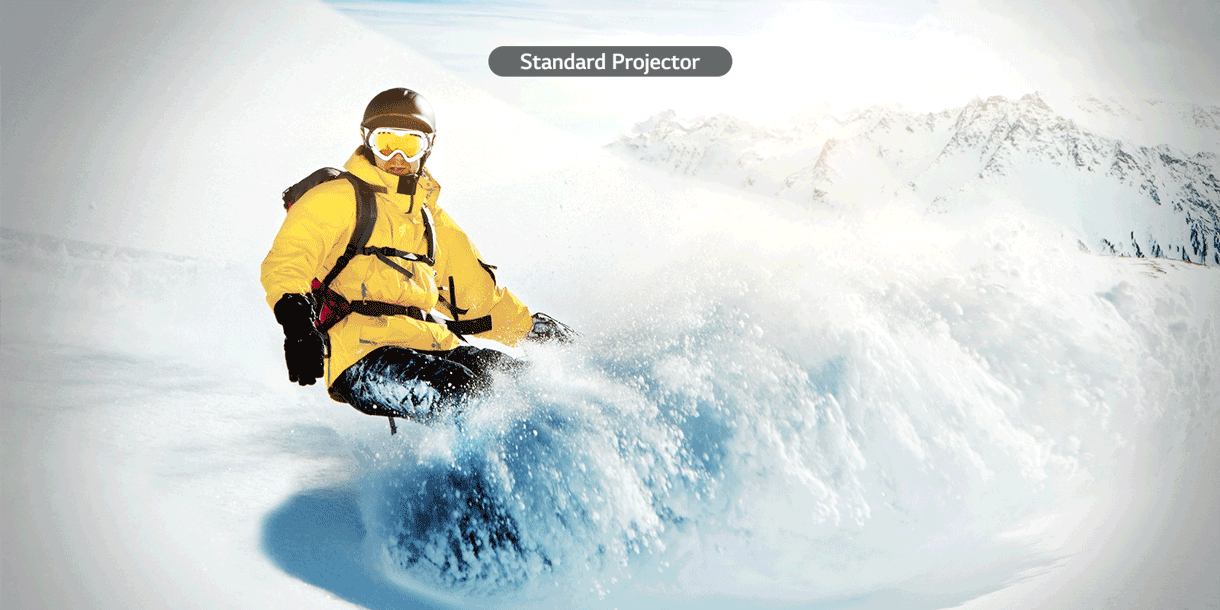 SUPERIOR PICTURE QUALITY
High Uniformity
Unlike standard projectors using a single light source, LG LED Cinema has LEDs emitting individually and offers an excellent brilliance uniformity. As there is no dimming and image distortion like fading, LG LED Cinema delivers a clearer and uniform image representation on the entire screen.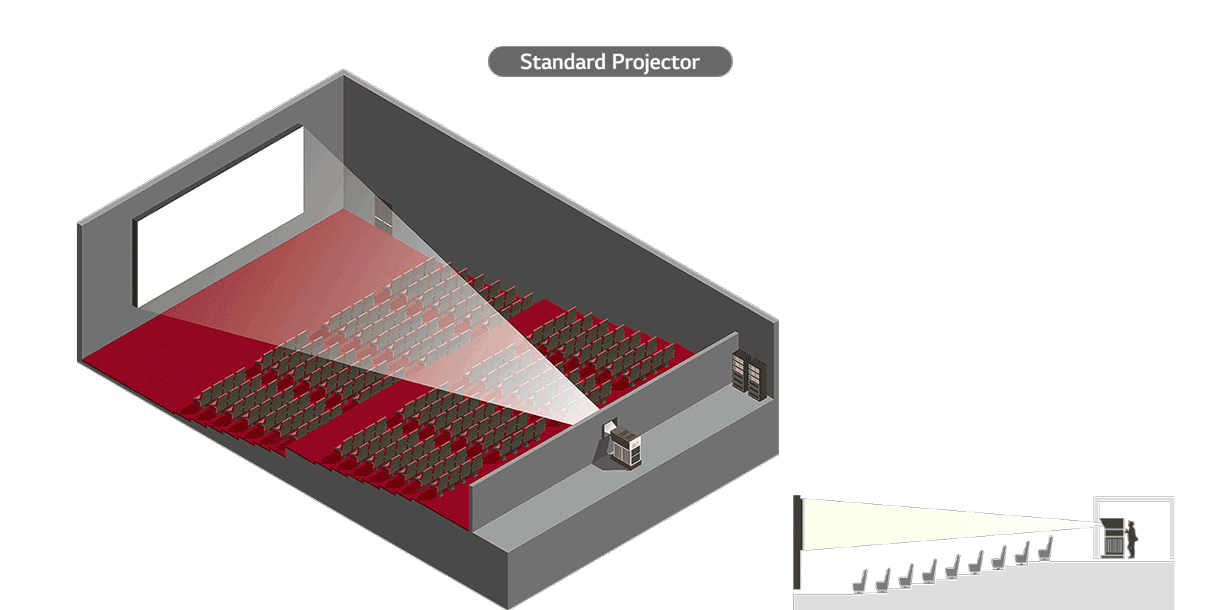 OPERATIONAL EFFICIENCY
The Optimal Space Utilization
As LG LED Cinema does not need a projection room which is necessary in standard projector-style theaters, it guarantees maximizing profits by allowing additional seats. A space behind the stuffy theater can be reinvented to more customer satisfying interiors.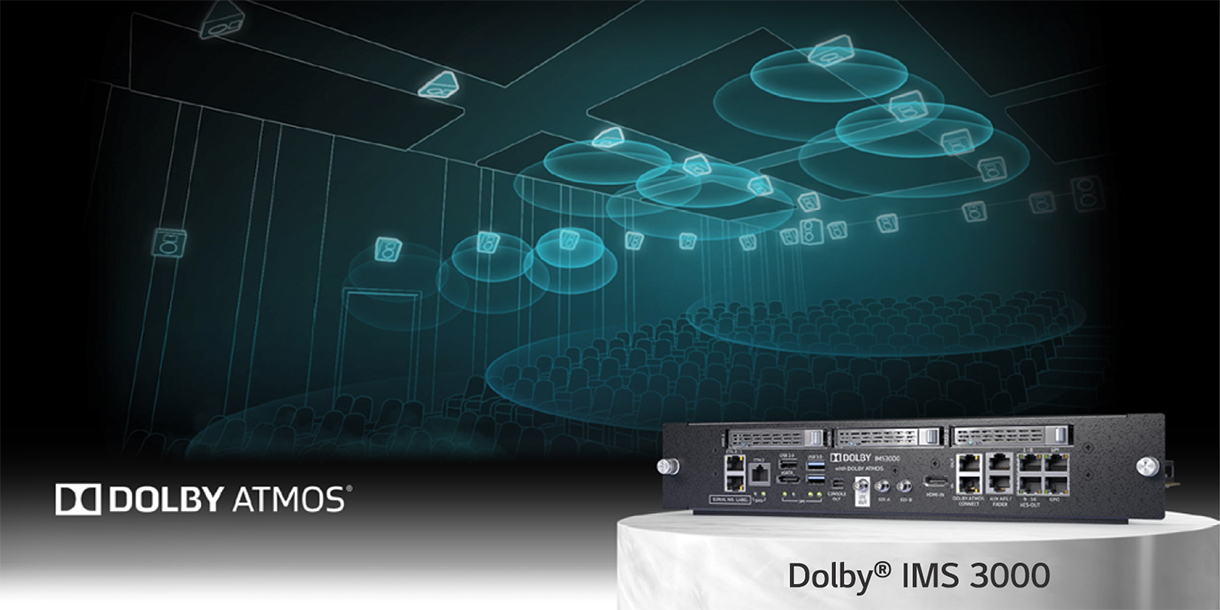 OPERATIONAL EFFICIENCY
Compatibility with Dolby
LG LED Cinema has secured compatibility with Dolby Media Server and Dolby Atmos of Dolby, the global leader in the entertainment industry, to offer the most immersive experiences in sound, as well as picture quality.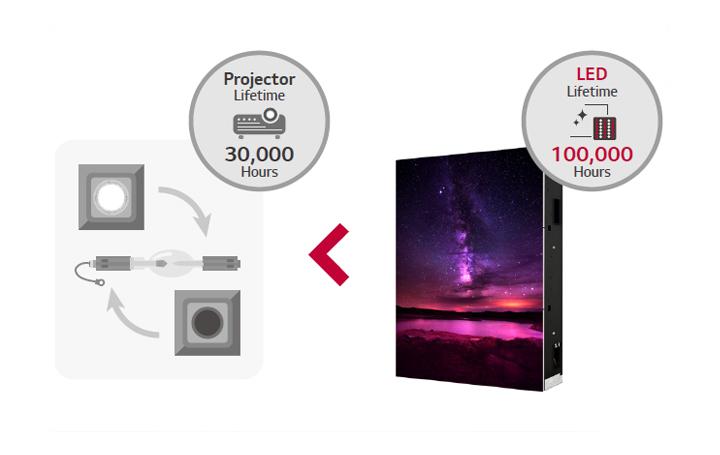 OPERATIONAL EFFICIENCY
Longer Lifetime
The LG LED Cinema boasts 100,000 hours of long lifetime and saves time and cost for maintenance. It doesn't require placement of parts like lamps as conventional projectors used to.
Tech Spec
Optical Parameter

Optical Parameter spec
Pitch
3.3 mm
LED Type
SMD
Pixels per LED Module
8,640
Aspect Ratio
64 : 90 (per Cabinet)
Resolution
192 × 270 (per Cabinet)
Pixels
51,840 (per Cabinet)
Pixel Density
90,000 (per SQM)
Visual Viewing Angle (Horizontal/Vertical)
120º, 120º
Color Depth
12 Bit (DCI-compliant)
Chromaticity Uniformity
In case of White : Within ±0.015 x, ±0.015 y
Color Temperature (White)
(x. y) = (0.314, 0.351) / DCI-P3 Theater
Color Temperature (R, G, B)
DCI-P3 theater
R: (x. y) = (0.68, 0.32)
G: (x. y) = (0.265, 0.690)
B: (x. y) = (0.15, 0.06)
Contrast Ratio
4000 : 1 (Minimum)
Brightness(After Calibration)
48 nit (DCI-compliant)
Color Gamut
DCI - P3 (DCI-compliant)
Video Frame Rate
24 Hz, 25 Hz, 30 Hz, 48 Hz, 50 Hz, 60 Hz
Lifetime
100,000 Hours (LED to Half Brightness)
Operation Hours
16 Hours per Day / 7 Days per Week

Physical / Electrical Parameters

Physical / Electrical Parameters spec

| | |
| --- | --- |
| Modules (per Cabinet) | 6 (2 × 3) |
| Dimension (LDM) | 320 mm × 300 mm |
| Dimension (per Cabinet) | 640 mm × 900 mm × 124 mm (Including Handle) |
| Dimension (4K, Total) | 14,080 mm × 7,200 mm (101 sqm) |
| Dimension (4K, Active Area) | 13,653 mm × 7,200 mm (98 sqm) |
| Weight (per Cabinet) | 15 kg |
| Weight (4K, Total) | 2,640 kg |
| Material of Cabinet Body | Aluminum |
| Heat Generation (per Cabinet) | 221 BTU (Max.) / 73 BTU (Typ.) |
| Serviceability | Rear only |
| Power Supply | AC100-240 V ~, 50/60 Hz |
| Power Type | Built-in Power |
| Power Consumption (Max, per Cabinet) | 90 watt (Main) / 52 watt (Secondary) |
| Power Consumption (Max, 4K) | 9,260 W |
| Certification | DCI, CB, CE-LVD/EMC, FCC, ETL/UL, RoHS, REACH |
| Supported Media Server | Dolby® IMS3000 |
| Interface | RJ45 |
| Operation Temperature | 0°C to 40°C |
| Operation Humidity | 10% to 80% |
| Storage Temperature | -20°C to 60°C (-4°F to 140°F) |
| Storage Humidity | 5% to 85% |
Recently Viewed