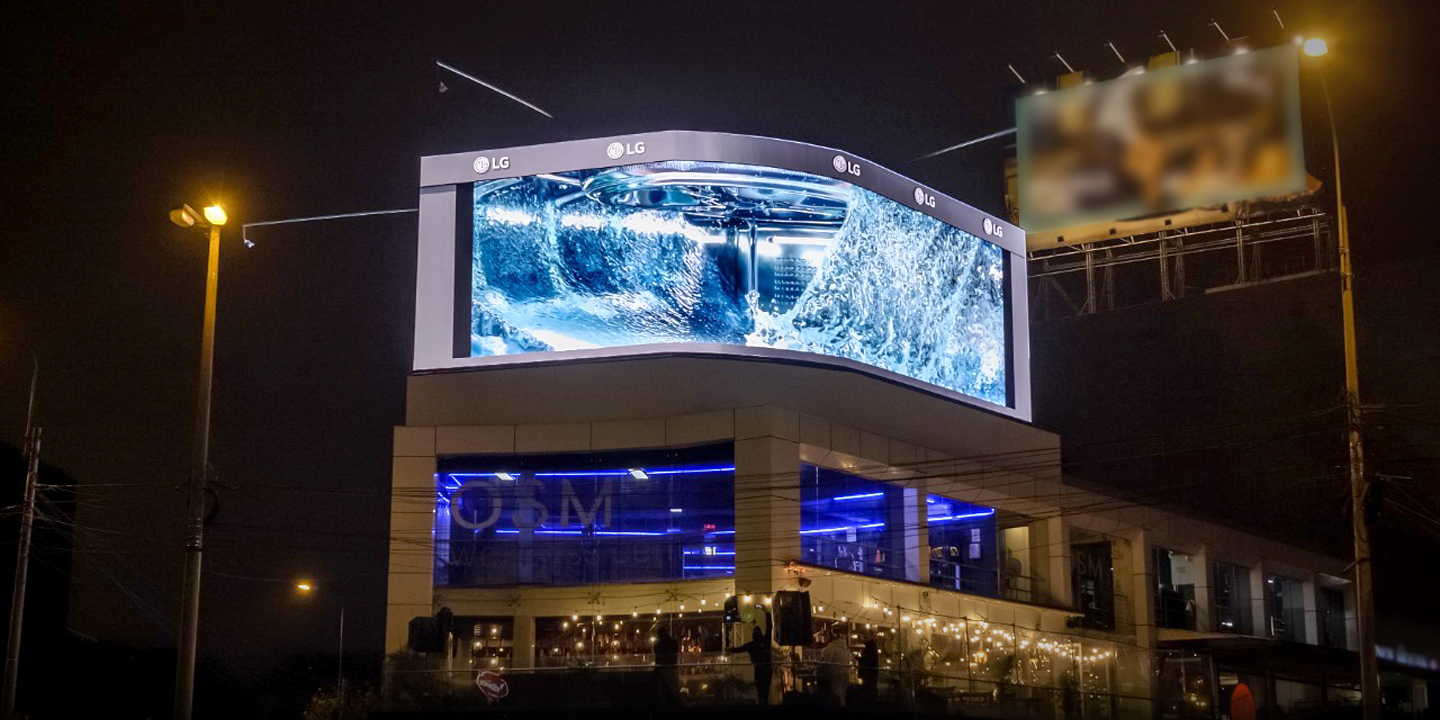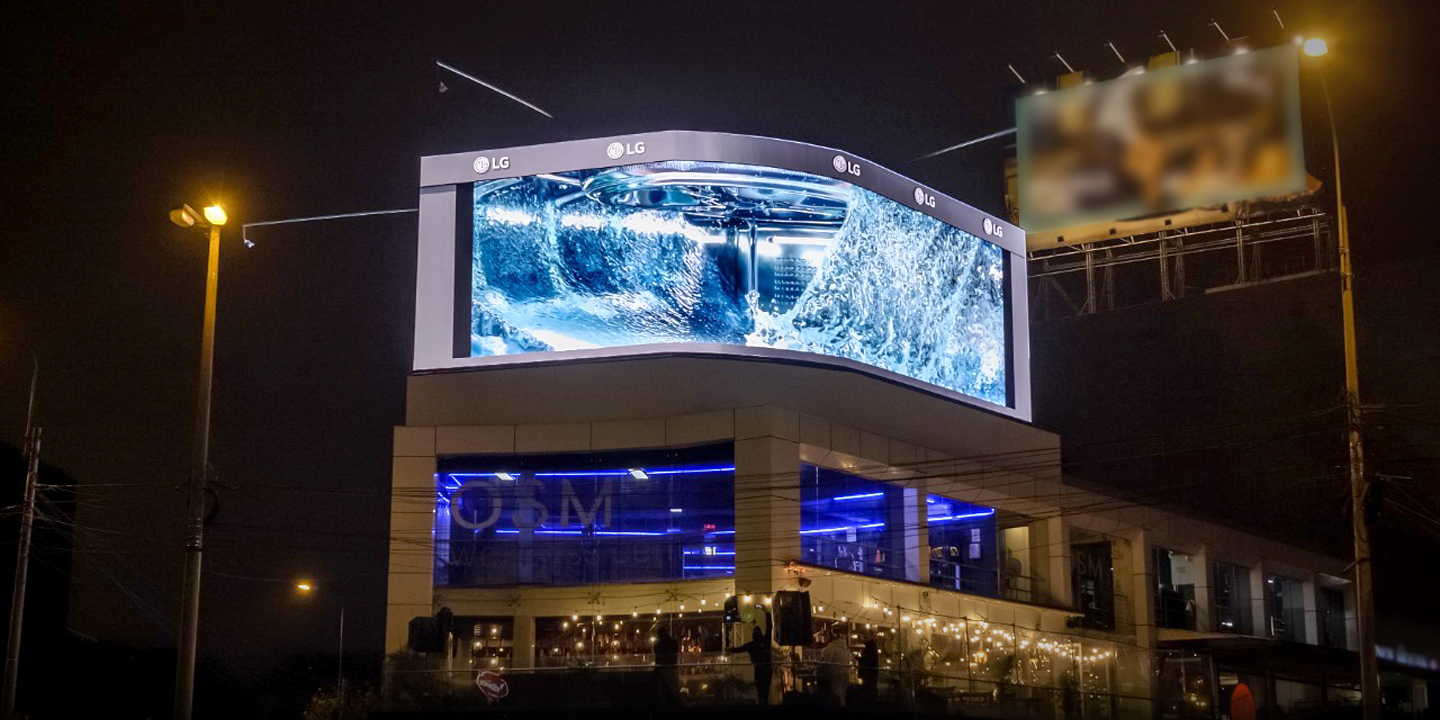 Located in the center of Miraflores Ovalo Guitierrez, Peru, this awe-inspiring curved LED outdoor screen was conceived and installed by LG Electronics. Comprising 140 individual cabinets of LG outdoor LED Signage, the enormous high-resolution screen covers a total area of 120 m² and forms part of the 6.9-pixel pitch GSCD Series. With sleek, curved design and a range of eye-catching 3D effects, it always grabs the attention of passers-by.​
Content is brought to life through high-resolution displays and 3D effects, bringing a uniquely interactive visual experience to the streets of Lima.​
Redbay Del Perú S.A.C
The search for a strategic partner​
Once the concept for the screen had been created by Redbay, they set out to find a strategic partner capable of helping them deliver their vision. Such an enormous undertaking was unprecedented in Peru, so the challenge of the screen's design, construction, and installation posed a major challenge. For a project on this scale, they needed a partner who could rise to the challenge and guarantee success – one who was able to overcome any obstacles in their path and solve the problems related to installation and configuration. ​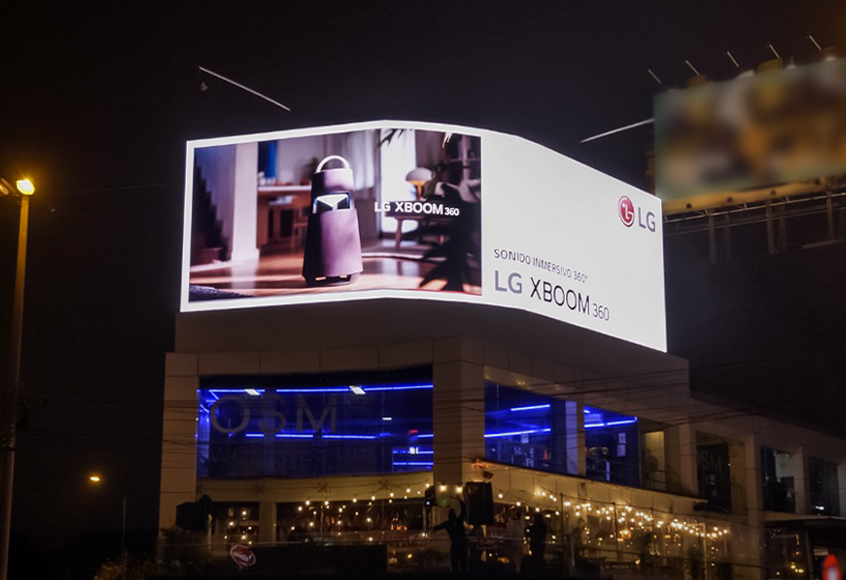 Devising solutions, delivering results​
To address the challenges posed by this project, LG took a deep dive into the technical requirements. To build something truly unique, and give the people of Peru something they'd never seen before, would require a mix of innovation, creativity, and confidence. The solution was LG's p6.9 GSCD series – an elegant, lightweight screen that's made for 3D content and forms part of the Digital Out of Home (DOOH) range. With 90°corner installation capability and customizable design, it was the obvious choice. But what really sealed the deal was LG's immaculate track record of large-scale installation projects, supported by a cutting-edge LED screen repair center in Peru that could handle any potential problems.​

The result was a lightweight screen with excellent visibility, designed to be robust and weatherproof, while also delivering extraordinary visual content.​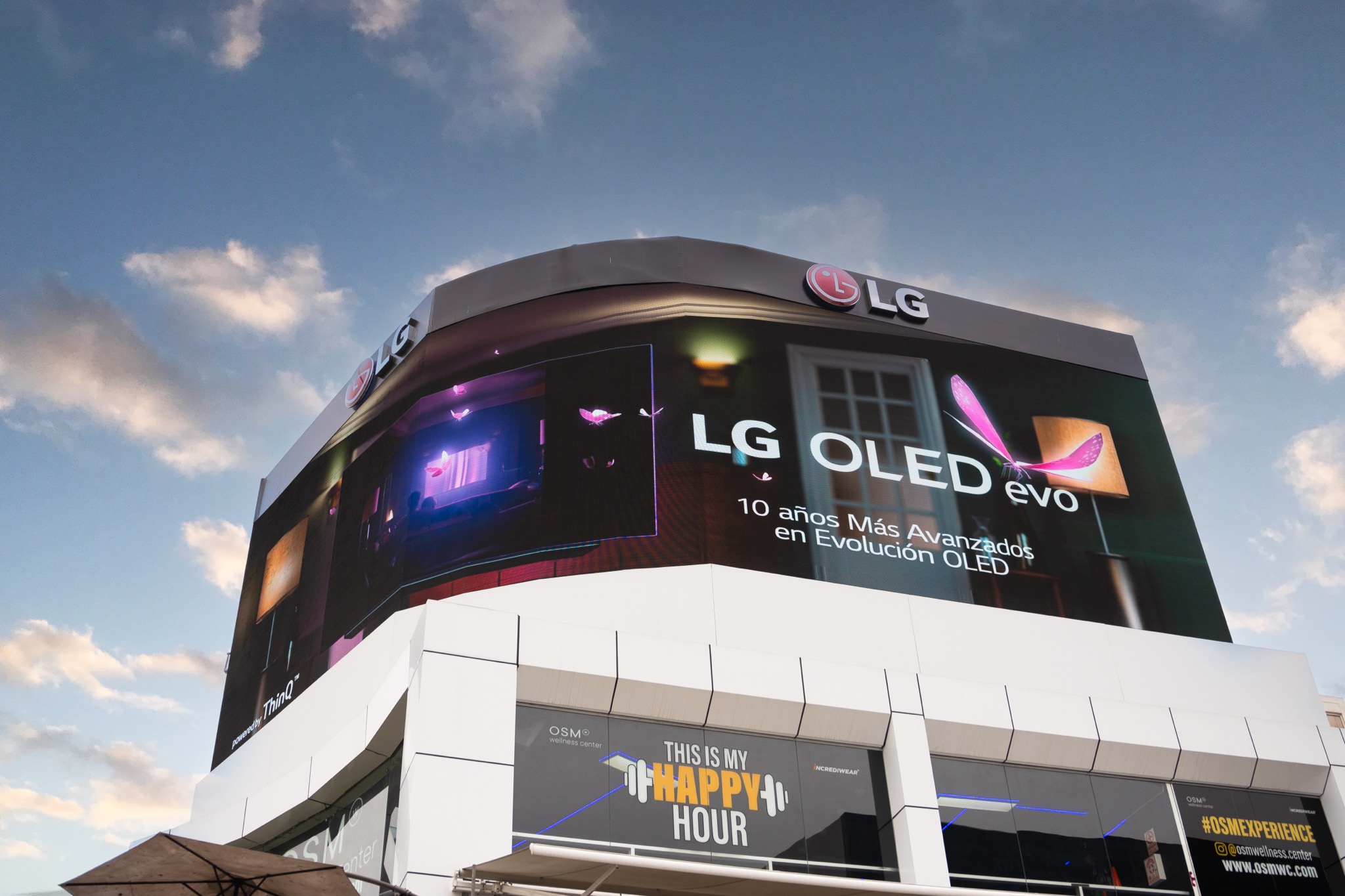 LG LED display technology offers a vision of the future​
Successfully installed at Ovalo Gutierrez in Peru, the screen now beams pin-sharp, 3D images to passengers and pedestrians, who are mesmerized by the 6.9-pixel pitch. The impact of this innovation is not only felt on the street – Redbay's reputation in the OOH advertising sector has also been elevated, as the company has become synonymous with state-of-the-art product innovation.​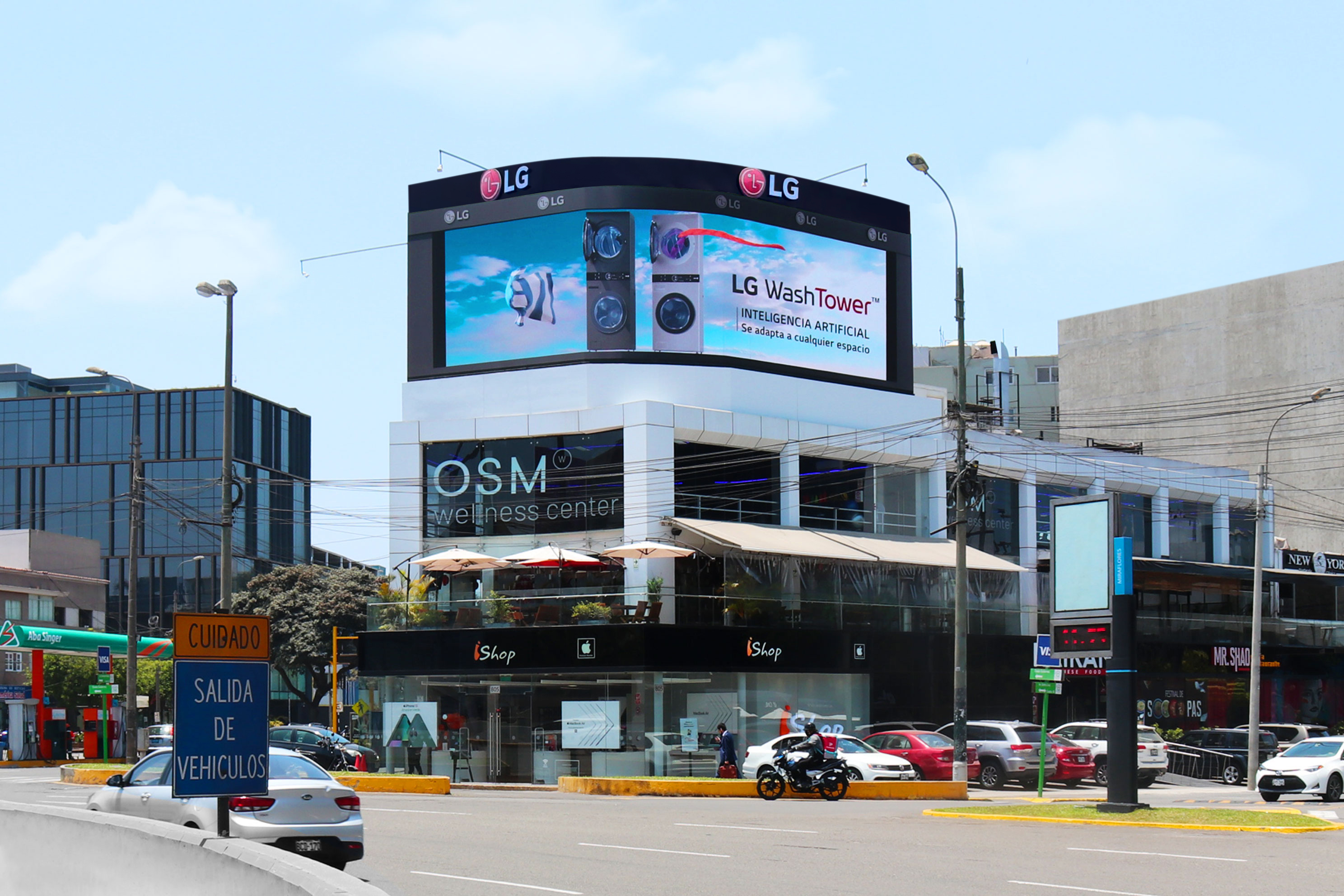 With a combination of technical skill and commercial experience, LG gave us the support we needed to build our local presence. From start to finish, LG rose to the challenge and exceeded our expectations.
Redbay Del Perú S.A.C