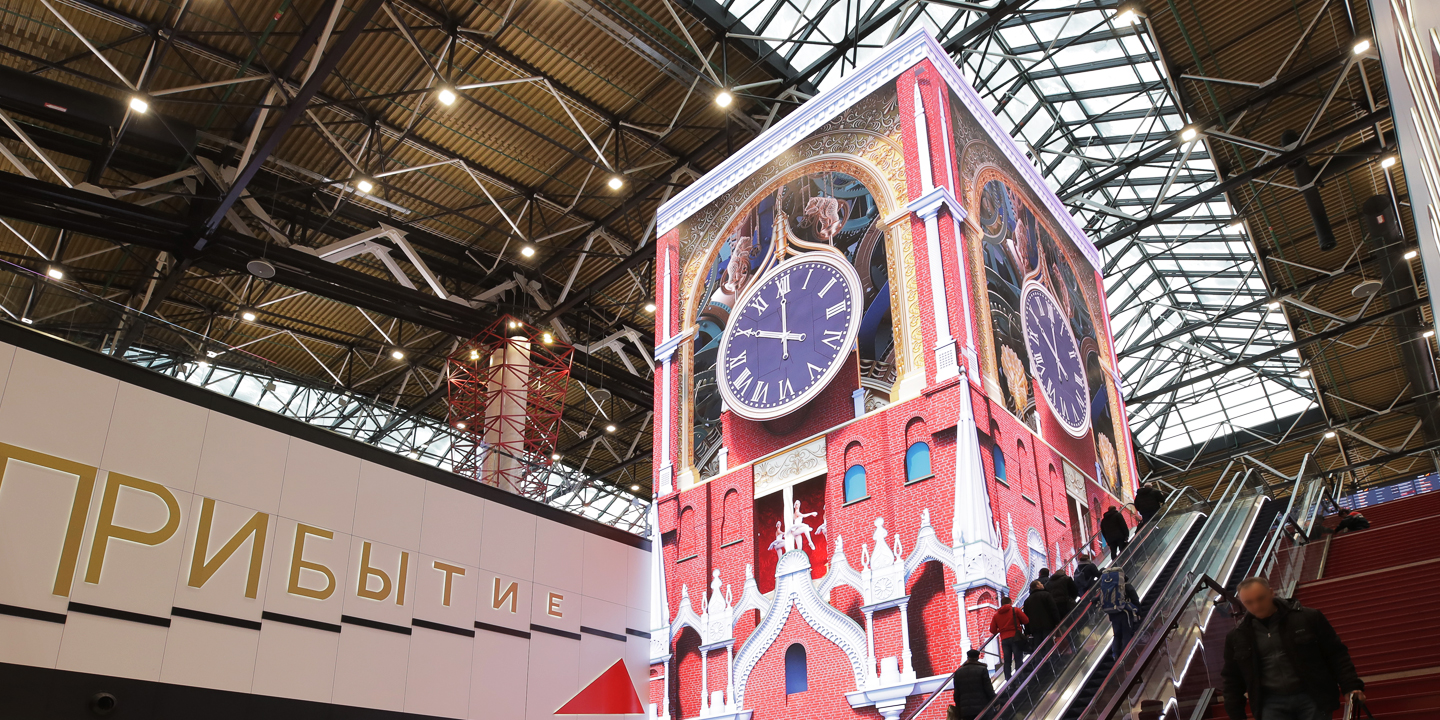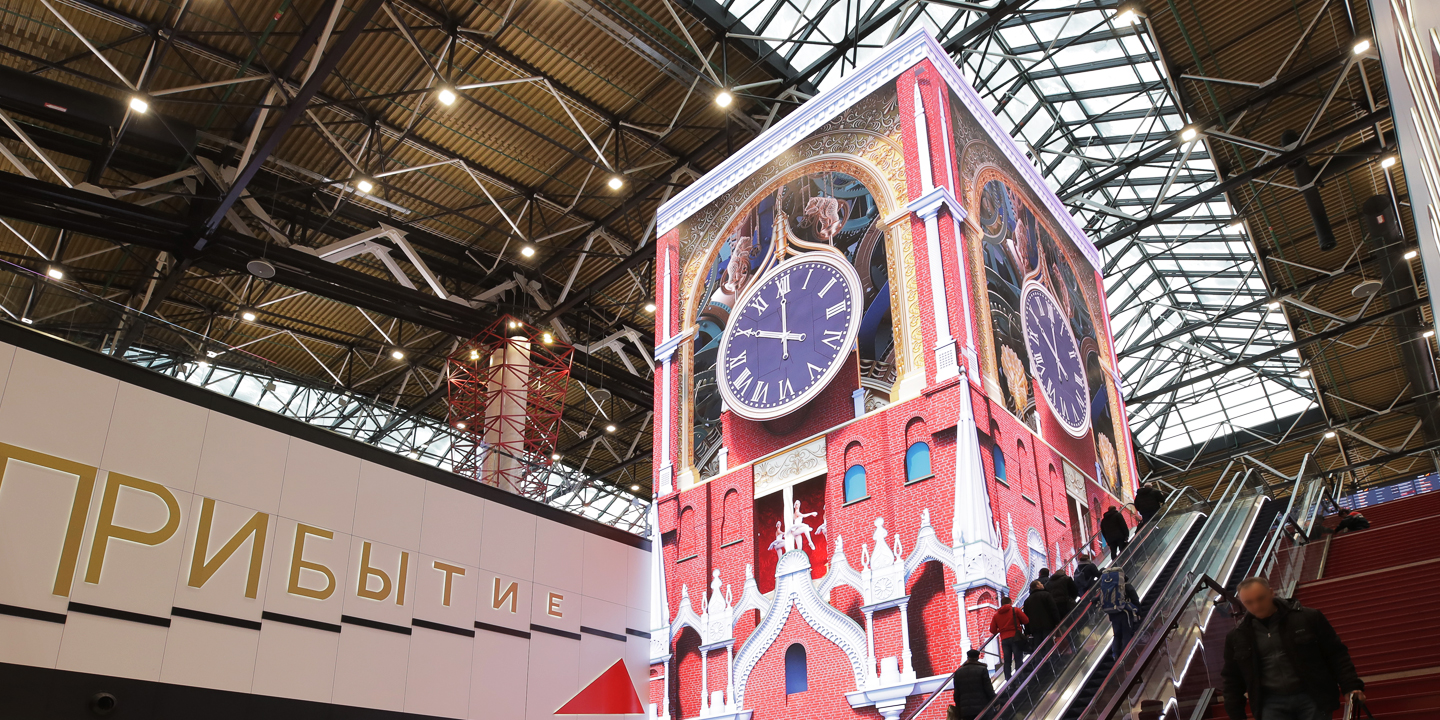 Sheremetyevo International Airport (SVO) in Moscow, one of Europe's best airports, underwent a massive modernization project ahead of the 2018 FIFA World Cup. Key to this project was the construction of Terminal B, a brand-new hub that is expected to handle 52 million passengers per year by 2024. For Terminal B's digital signage solutions, SVO wanted to go beyond pragmatic options that would simply provide information and install an unforgettable one-of-a-kind experience that lingers in people's memories. In order to achieve its ambition, SVO partnered with LG for bold digital signage solutions to grab passengers' attention, provide a taste of Russian culture, and complement the terminal's architecture.
Terminal B's digital signage concept was an ambitious undertaking. LG consolidated and simplified the workflow so that hundreds of off-the-shelf and custom digital signage products could be installed and troubleshooted in just one and a half months.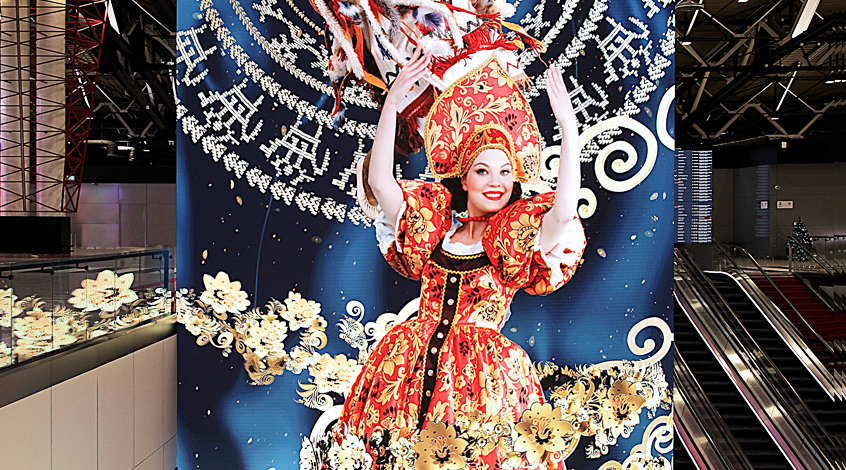 Shaping Every Moment - from Arrival to Departure
LG delivered a broad range of digital signage solutions. From Flight Information Displays to Russian art-inspired installations, passengers in Terminal B are always within sight of LG digital signage from the moment they arrive to when they depart.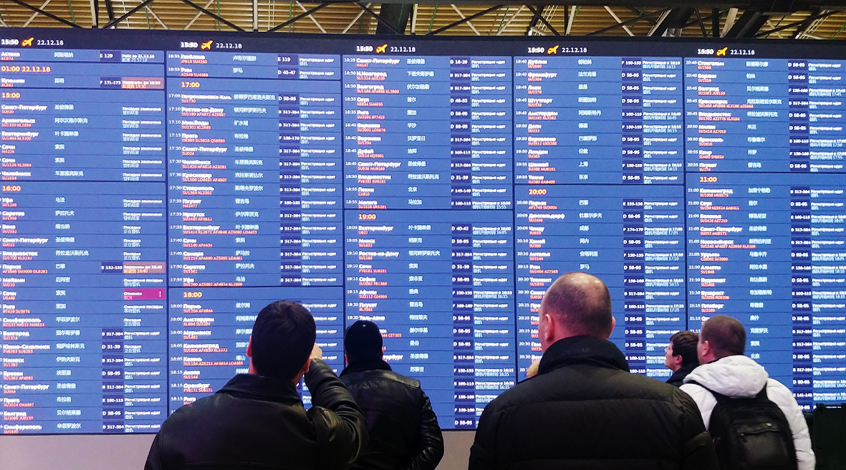 SVO is more than satisfied with the digital signage delivered by LG. The cutting-edge and culturally inspired solutions throughout Terminal B immediately captured passengers' imaginations to become talking points and even trended on social media.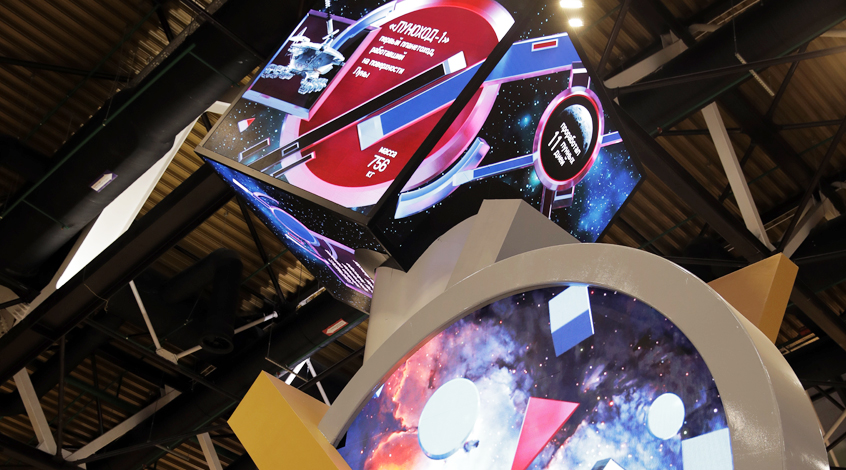 The equipment we received perfectly meets our needs and we are very pleased to have worked with LG. Every day, we can see the 'wow' factor our LG displays provide our passengers.
Kirill Kulikov - Head of IT infrastructure, Sheremetyevo International Airport
Download the case study to see our more detailed story