Prev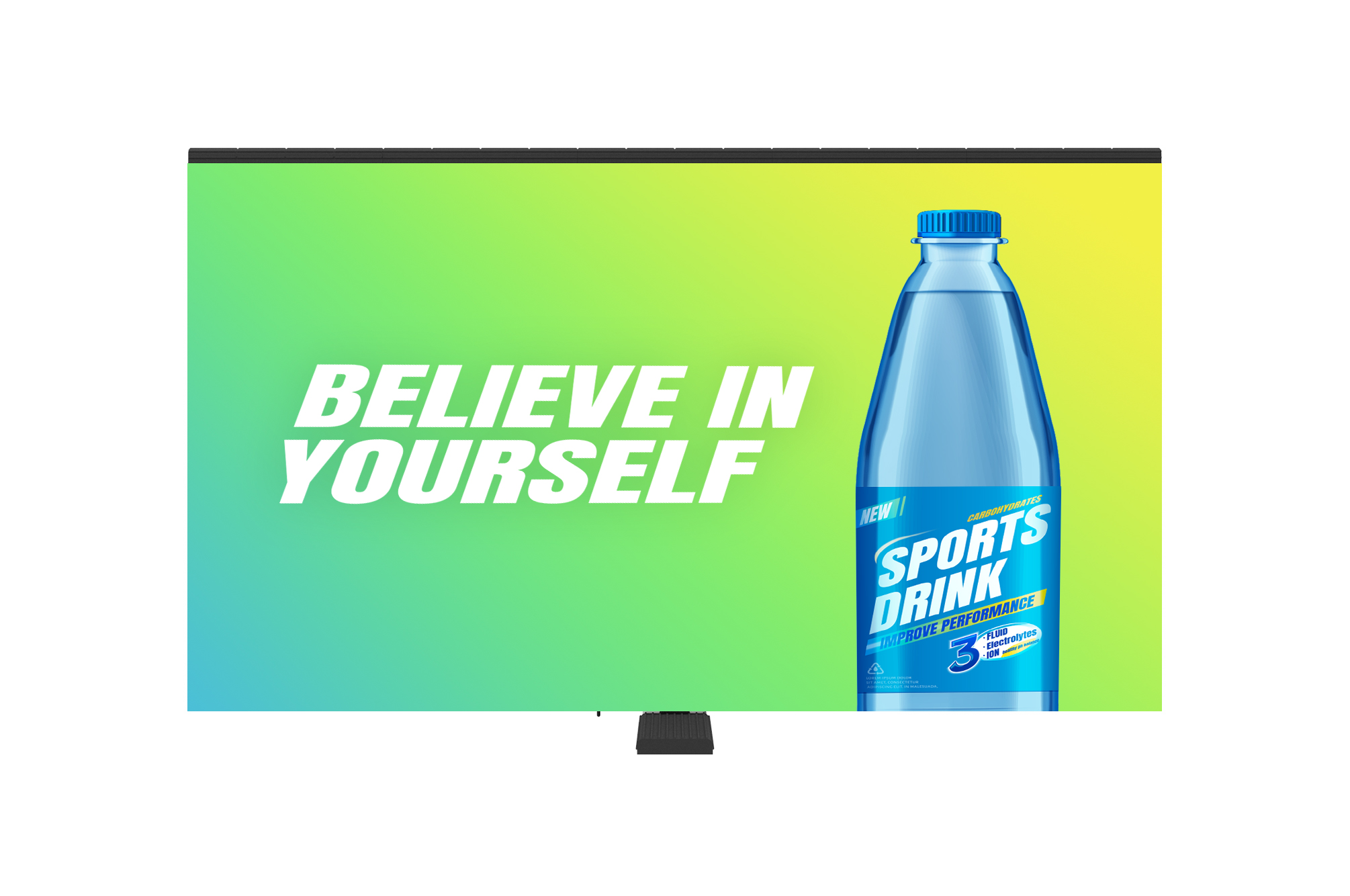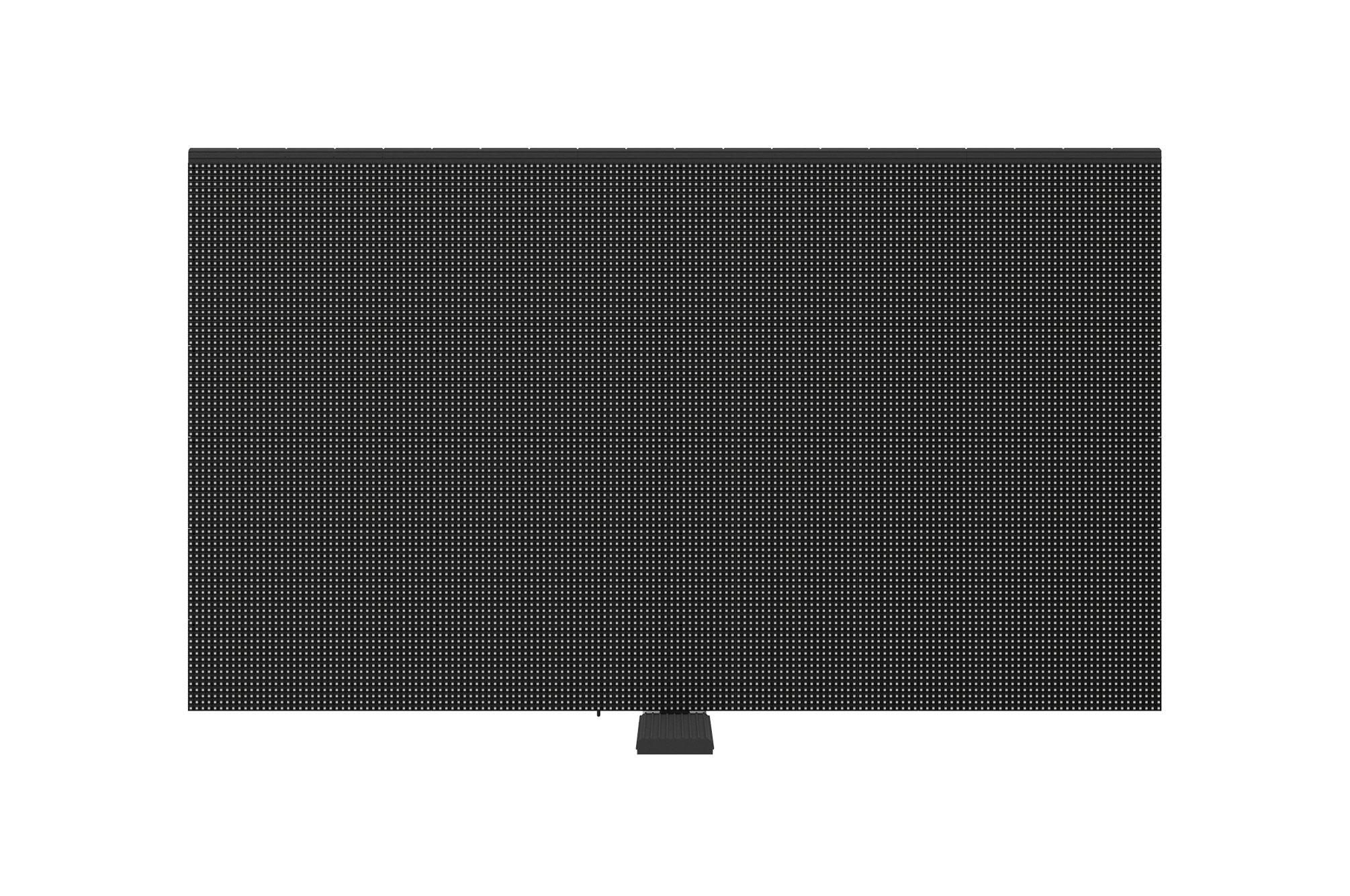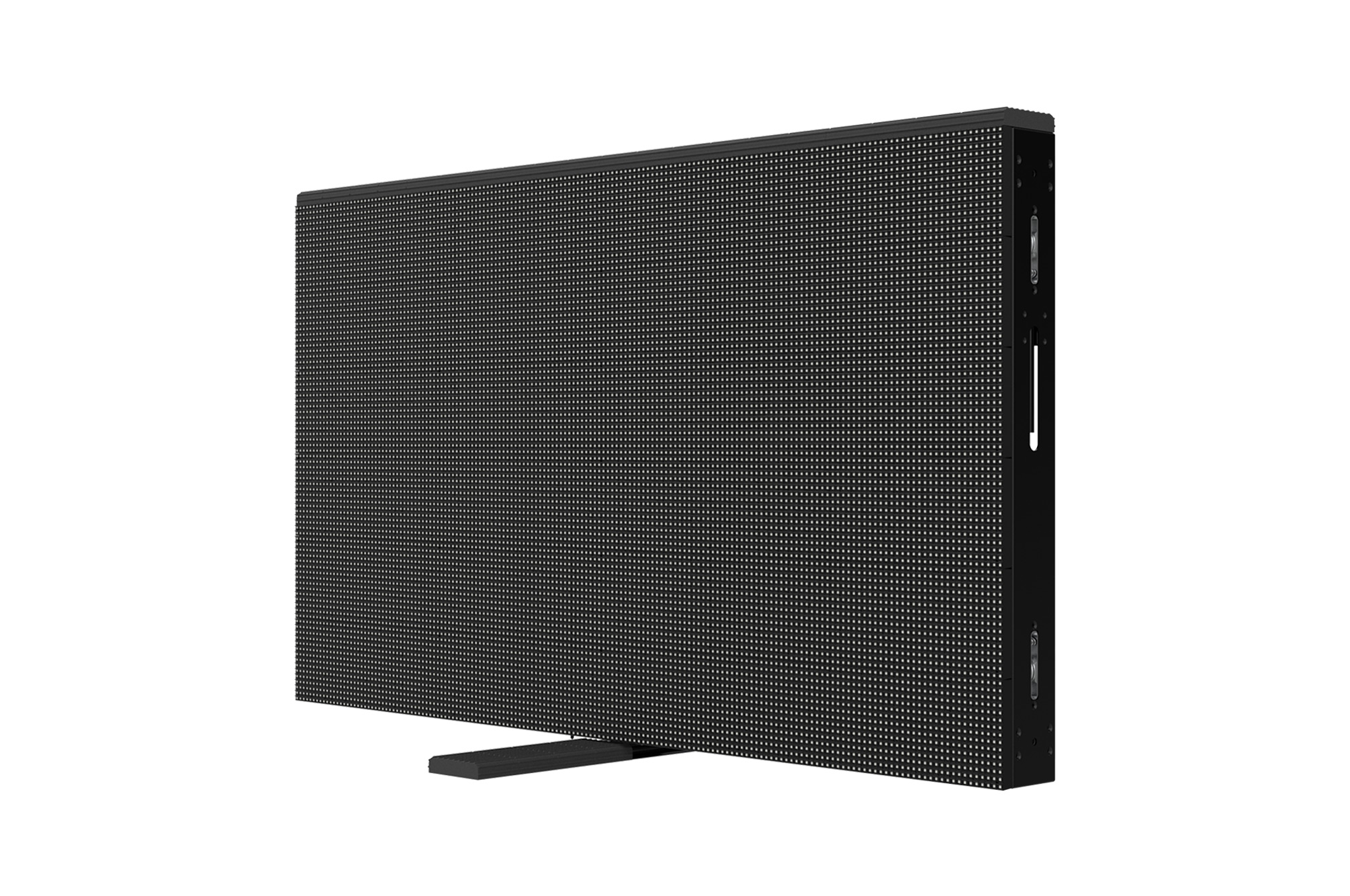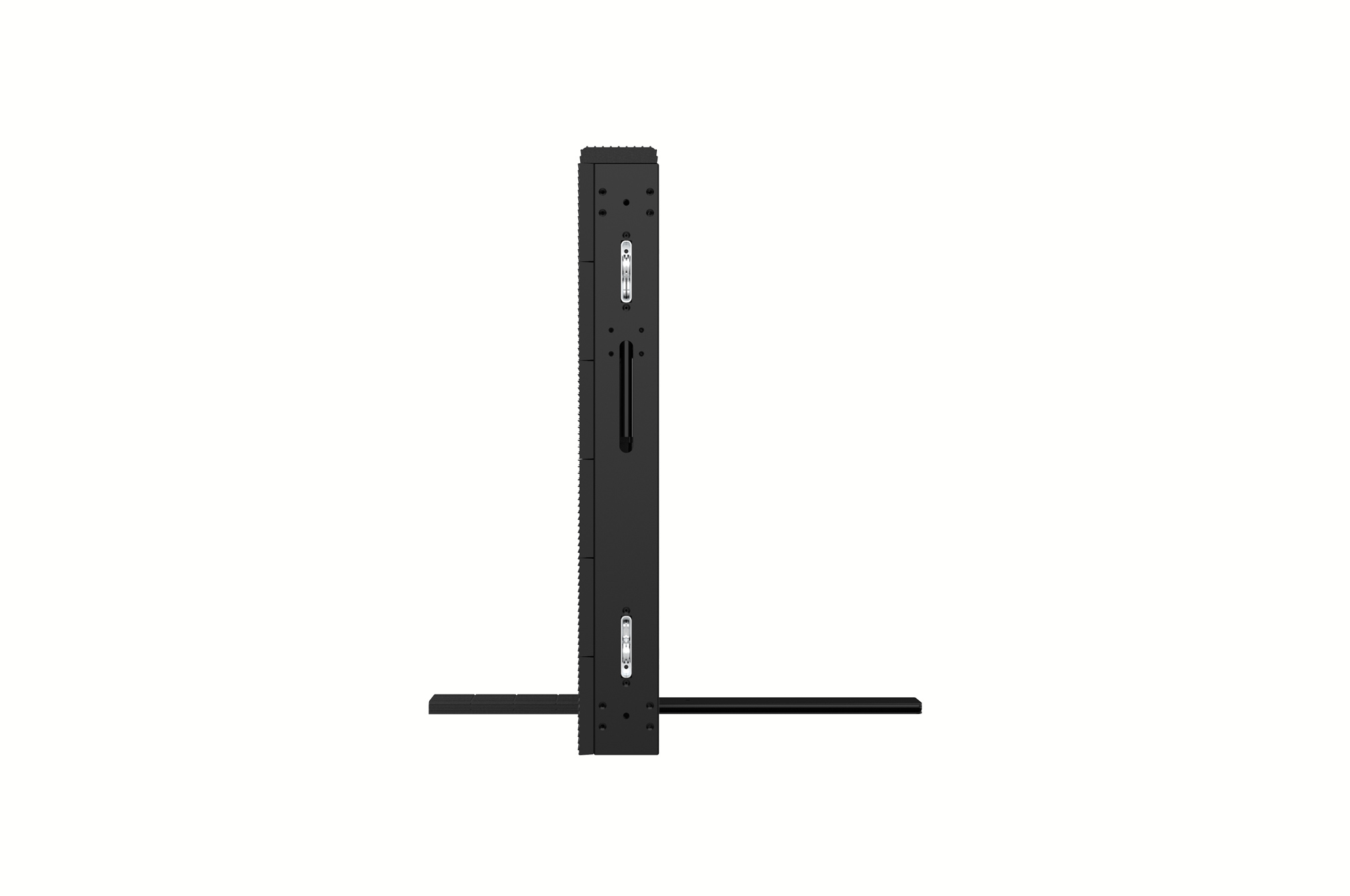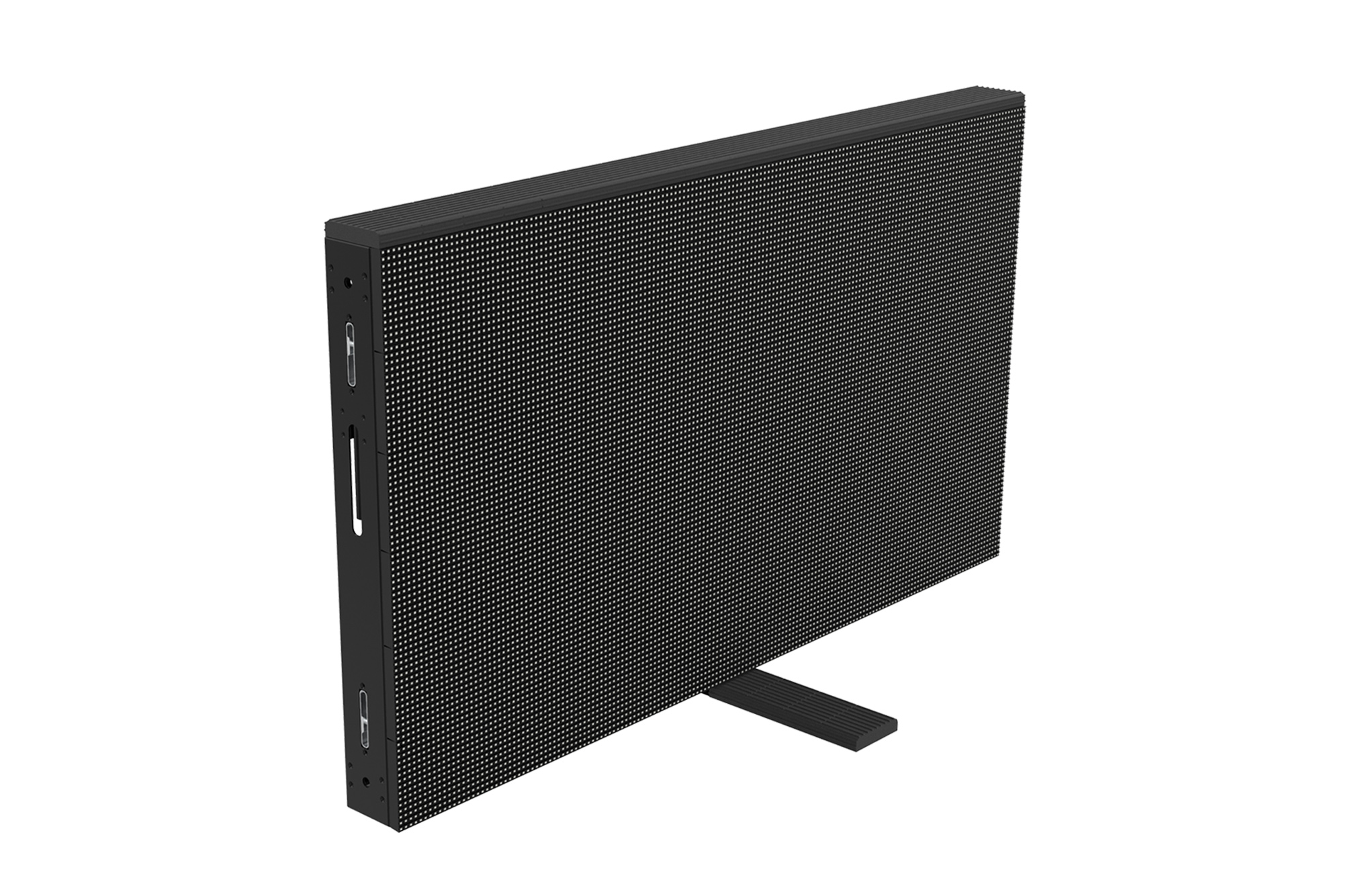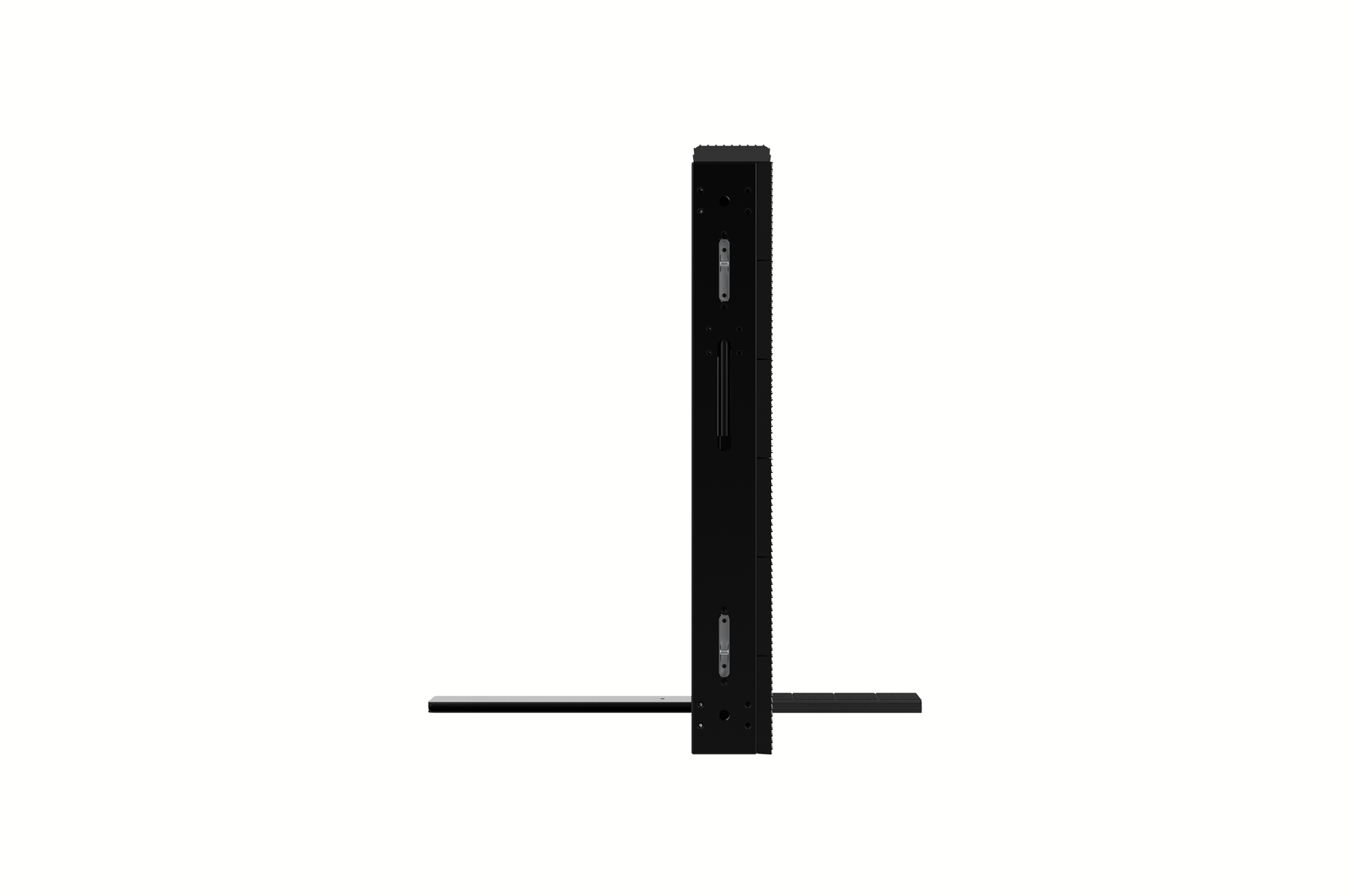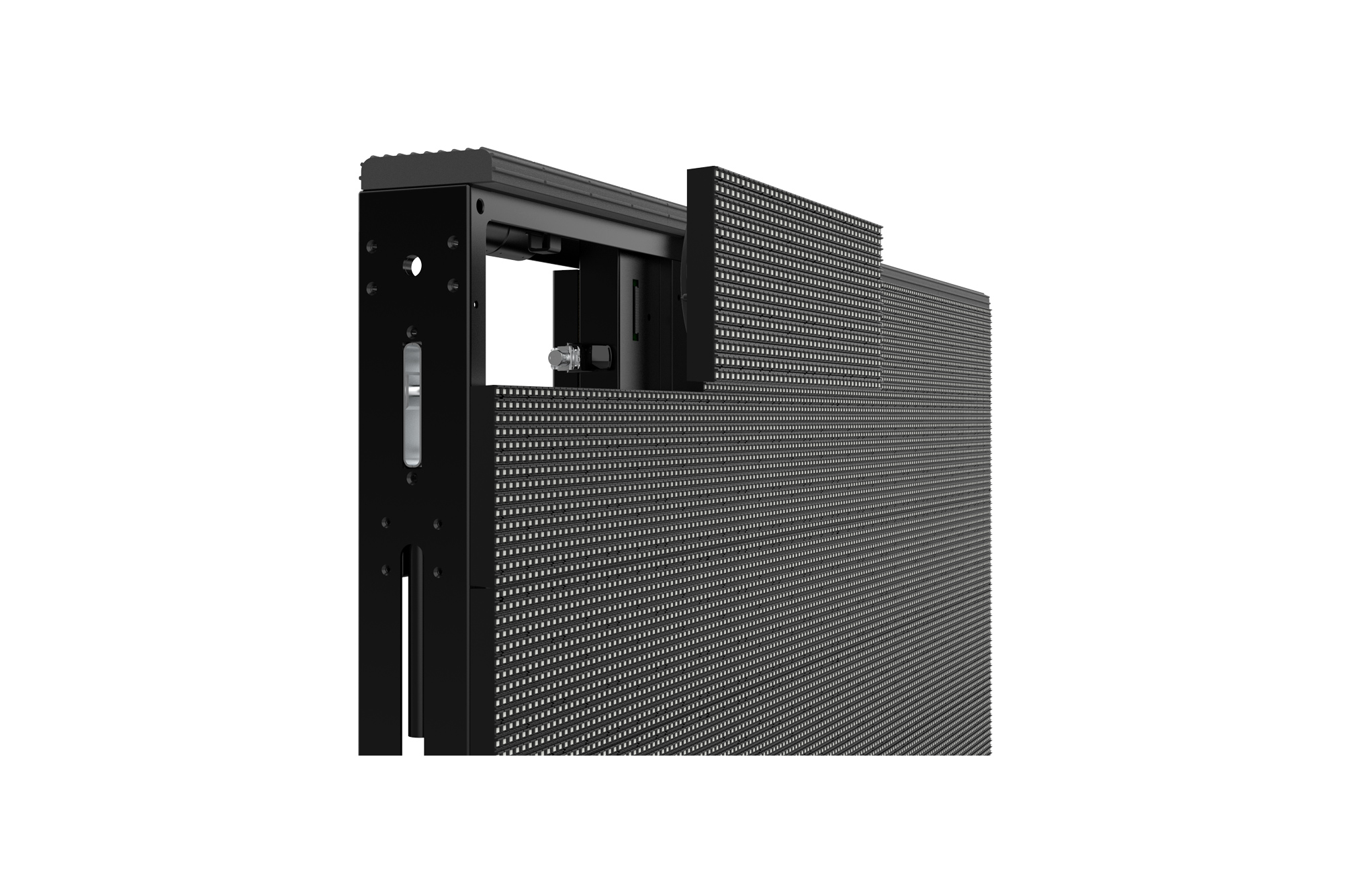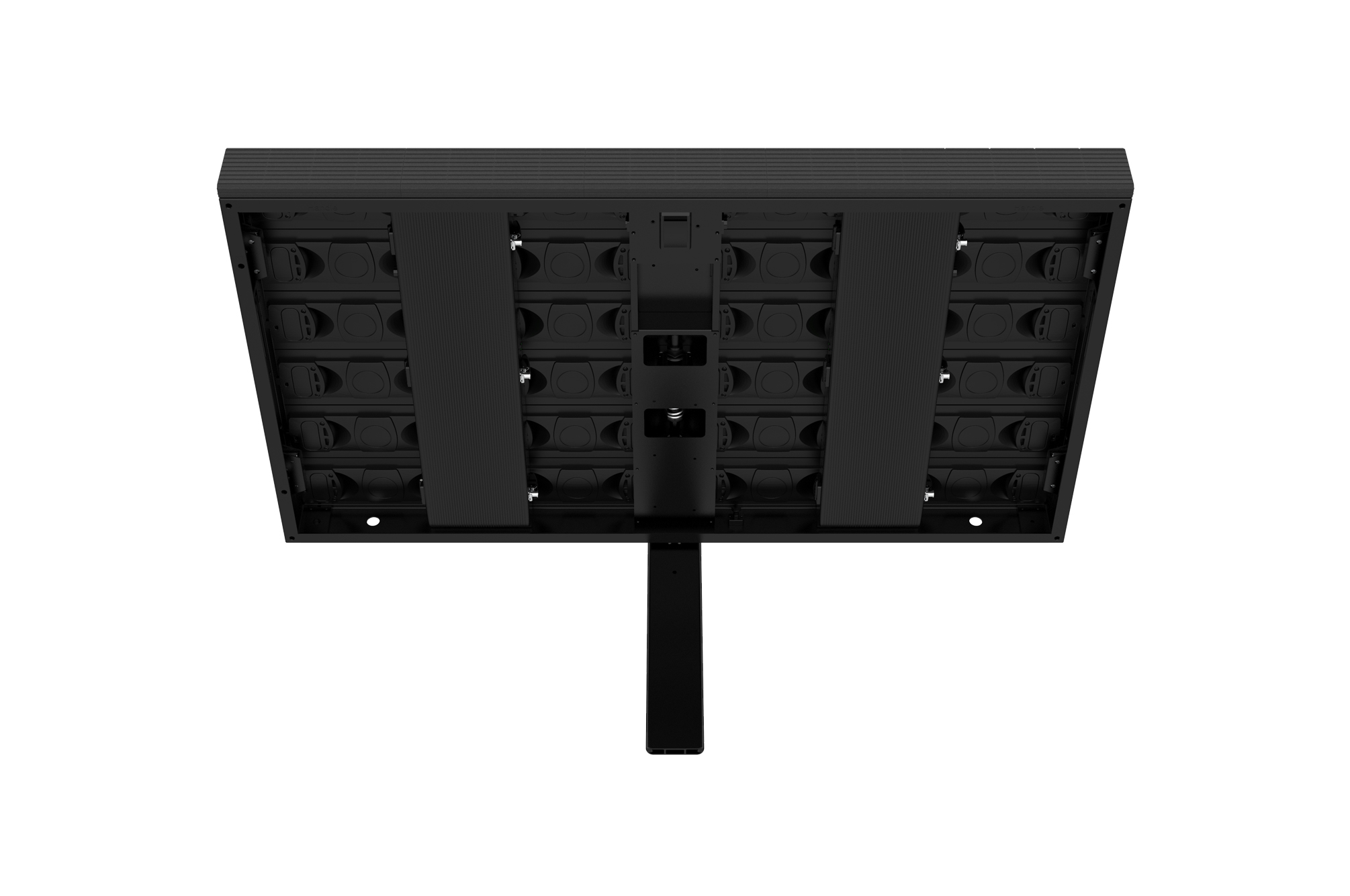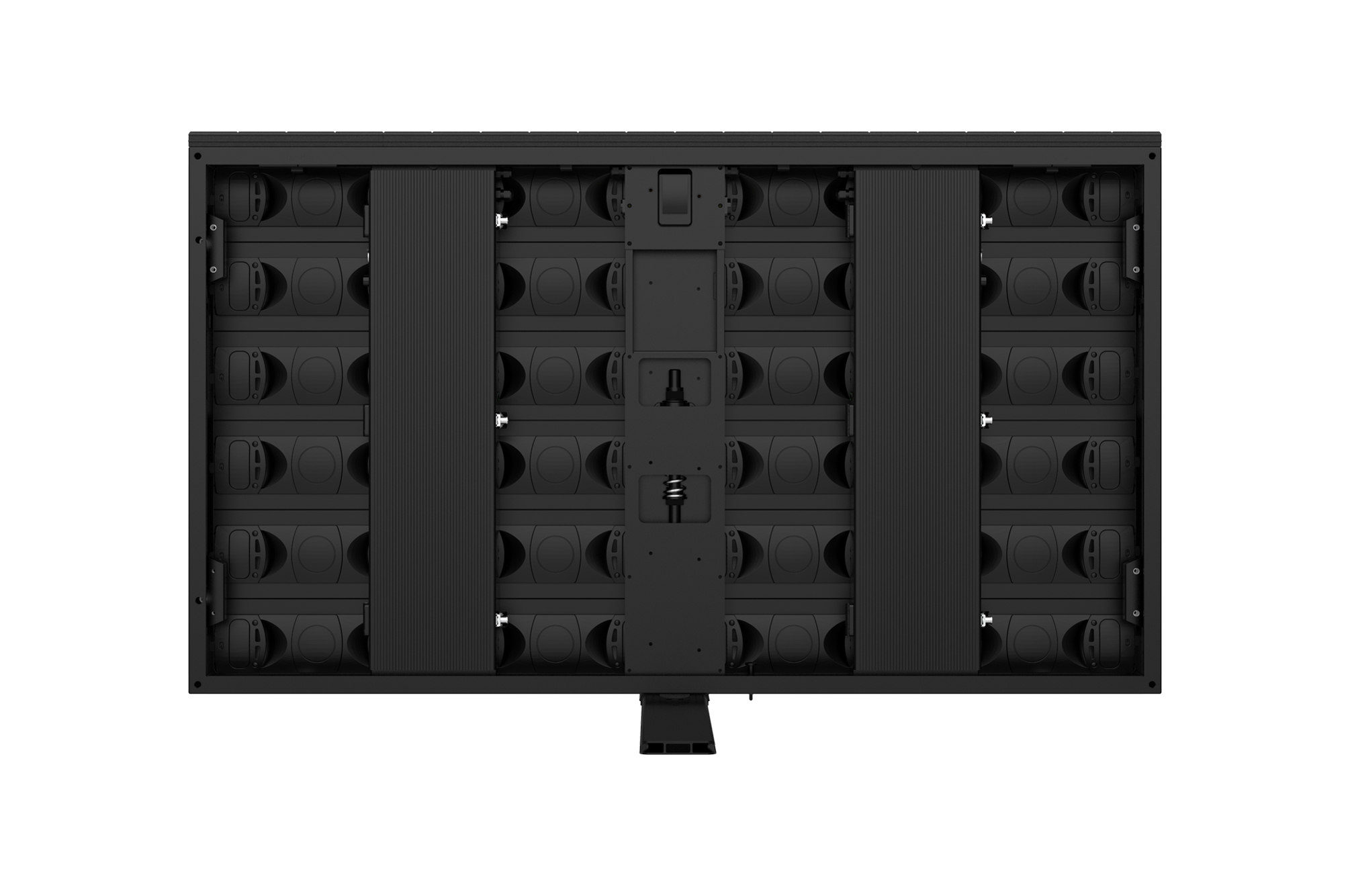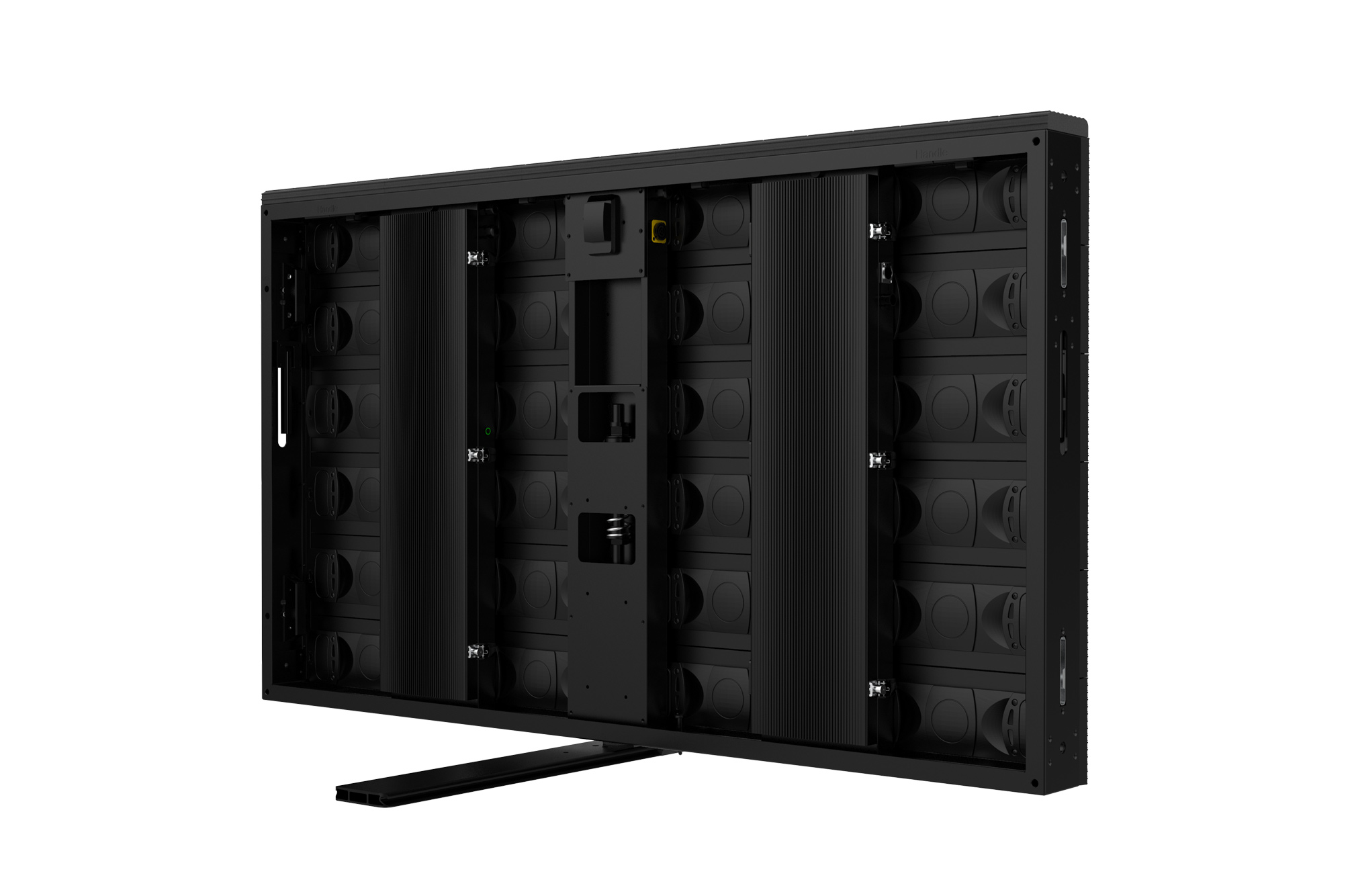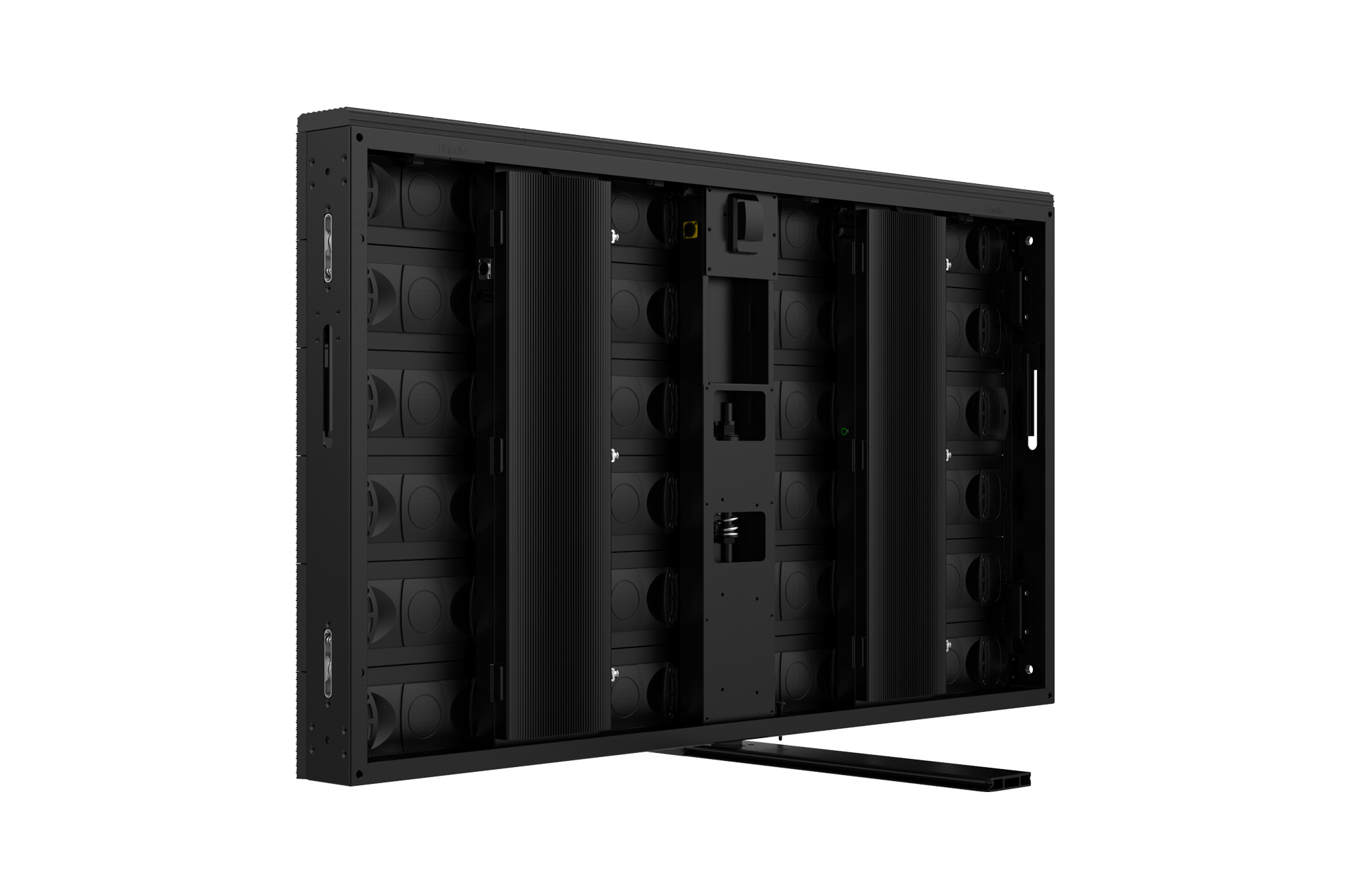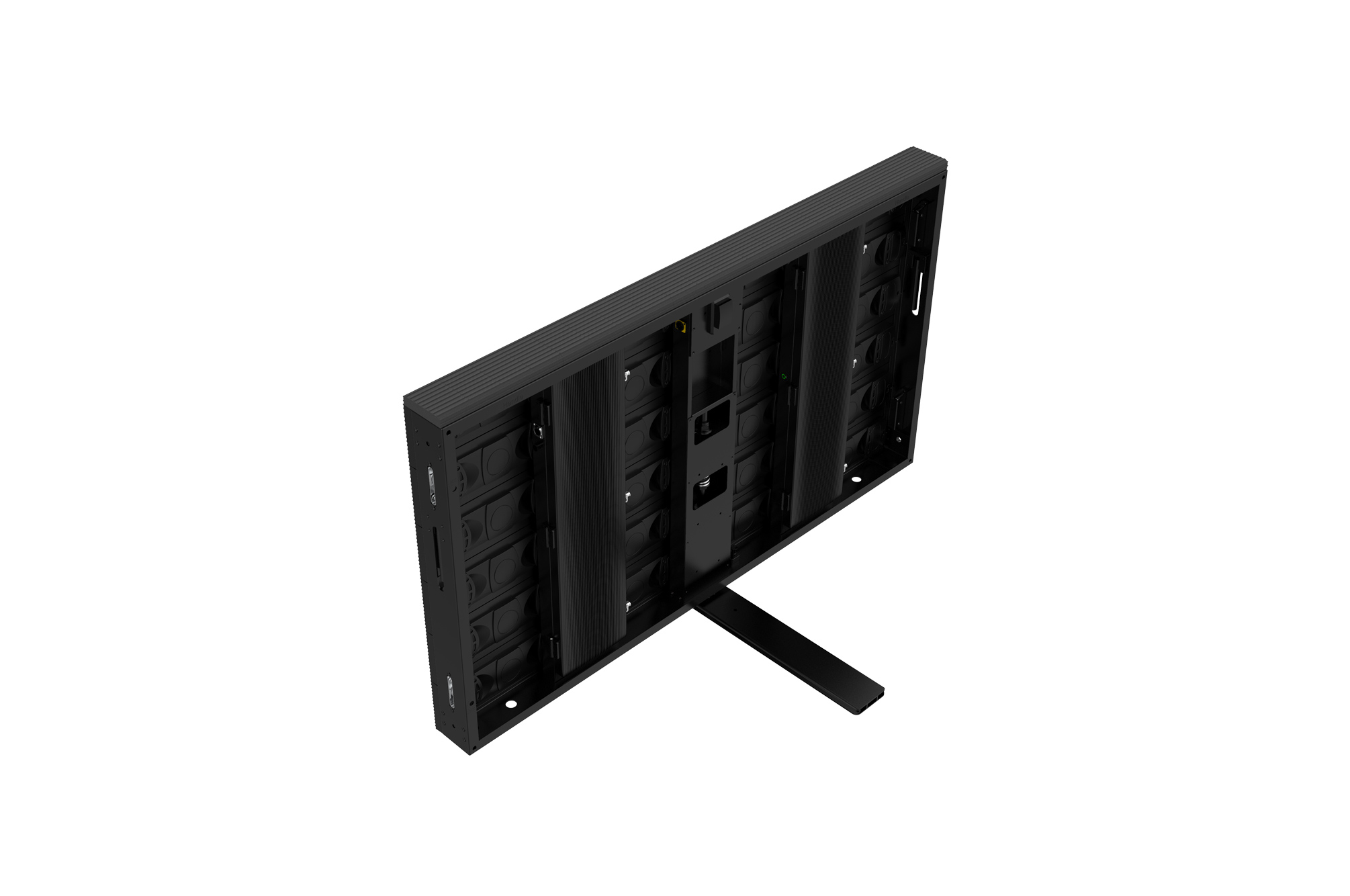 LBB100DD3
Stadium Series
Global
Share
Key Feature
Pixel Pitch: 10.00 mm
Brightness: 6,000 cd/m²
Qualified for UEFA Criteria
Quick Maintenance
IP65 Weatherproof Design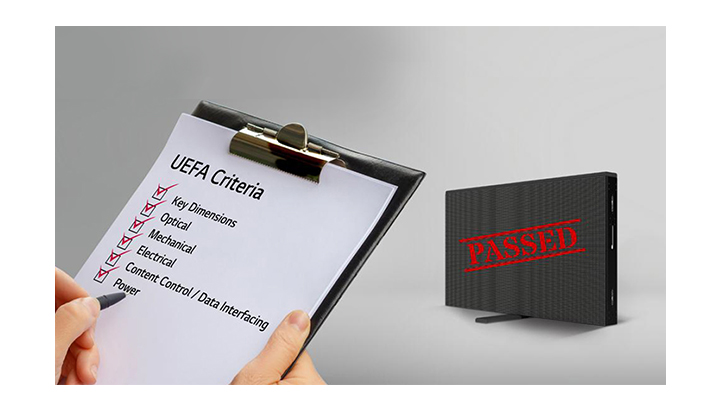 Qualified for UEFA Criteria
The LBB series meets the LED technical specifications of UEFA (Union of European Football Associations) that a perimeter LED signage should follow when installed in UEFA's stadiums.

* Full approval from UEFA can only be given once a system is checked on site.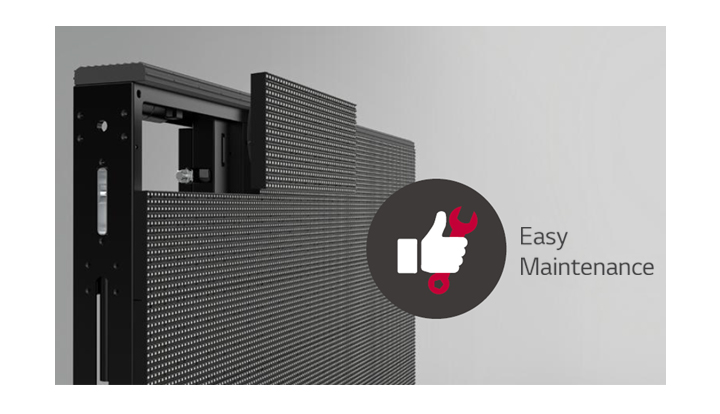 Quick and Simple Maintenance
The LED module can be replaced only in one minute from both front and rear sides, minimizing maintenance time and spatial constraints. Also, every electric component is easily serviced.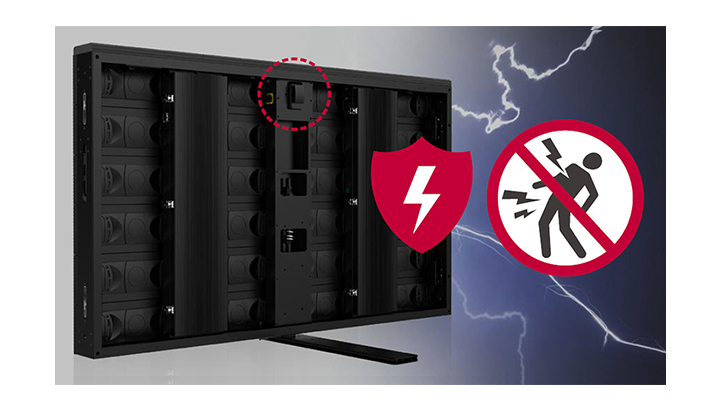 Electrical Safety
A circuit breaker is included in each cabinet not only to protect people from electric shock by current leakage causes, but also to provide security from an overcurrent.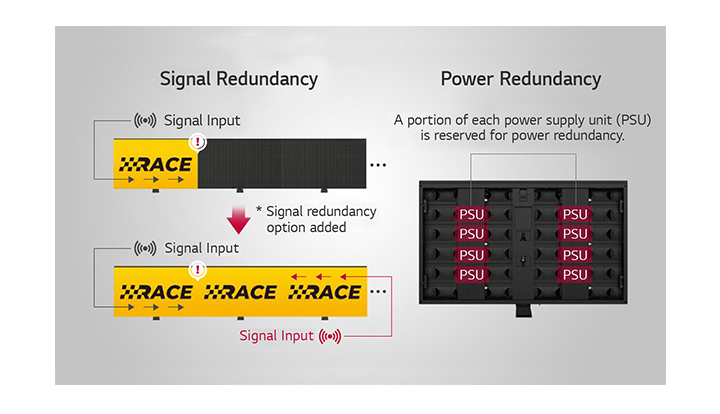 Redundancy Support
The LBB series supports both power and signal redundancy to reassure the operator and ensure the continuous operation even if there is power failure or no signal.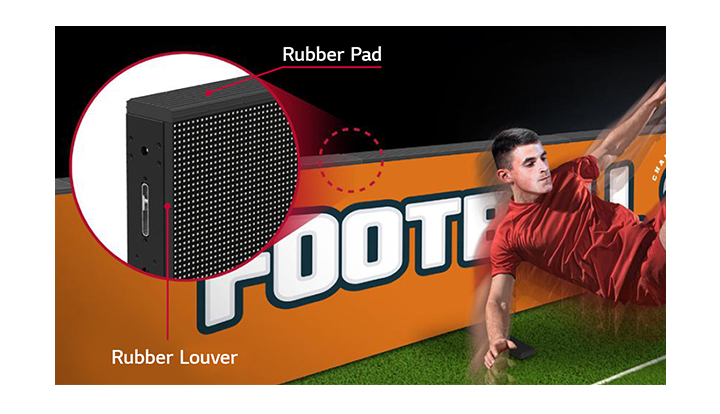 Design for Injury Prevention
In consideration of the safety of players and staffs, the front and top parts of a cabinet are designed with a rubber pad and a rubber louver to prevent serious injury caused by hitting it during a game.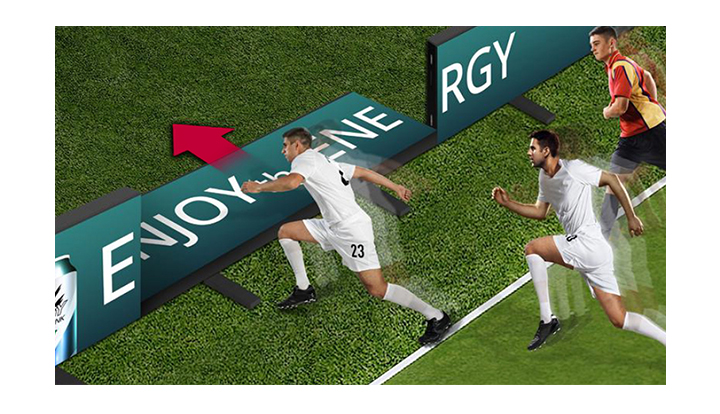 Foldable Design
In case of an emergency, people in the stadium can escape quickly and easily by folding down the cabinets.
Tech Spec
Physical Parameter

Physical Parameter spec
Pixel Configuration
3 in 1 SMD
Pixel Pitch (mm)
10.00
Module Resolution (W x H)
40 × 15
Module Dimensions (W x H, mm)
400 × 150
Weight per Module (kg)
1.00
No. of Modules per Cabinet (W × H)
4 × 6
Cabinet Resolution (W × H)
160 × 90
Cabinet Dimensions (W × H × D, mm)
1,600 × 900 × 124
Cabinet Surface Area (m²)
1.440
Weight per Cabinet (kg/cabinet)
65.0
Weight per Square Meter (kg/m²)
45.1
Physical Pixel Density (pixels/m²)
10,000
Flatness of Cabinet
±0.5 mm
Cabinet Material
Aluminum Profile
Service Access
Module Front and Back,
PDU Rear

Optical Parameter

Optical Parameter spec

| | |
| --- | --- |
| Min. Brightness (After Calibration) | 6,000 |
| Color Temperature | 3,500 ~ 9,000 |
| Visual Viewing Angle (Horizontal/Vertical) | 160 × 120 |
| Brightness Uniformity | 97% |
| Color Uniformity | ±0.003 CxCy |
| Contrast Ratio | 12,000 |
| Processing Depth (bit) | 14 |

Electrical Parameter

Electrical Parameter spec

| | |
| --- | --- |
| Power Consumption (W/Cabinet, Max.) | 1,200 |
| Power Consumption (W/Cabinet, Avg.) | 400 |
| Power Consumption (W/m², Max.) | 840 |
| Heat Dissipation (BTU/h/Cabinet, Max.) | 4,094 |
| Heat Dissipation (BTU/h/Cabinet, Avg.) | 1,365 |
| Heat Dissipation (BTU/h/㎡, Max.) | 2,866 |
| Power Supply (V) | 100 to 240 |
| Frame Rate (Hz) | 50 / 60 |
| Refresh Rate (Hz) | 3,840 |

Operation Conditions

Operation Conditions spec

| | |
| --- | --- |
| Lifetime (Hours to Half Brightness) | 100,000 |
| Operating Temperature (°C) | -20°C to +45°C |
| Operating Humidity | 10-99% RH |
| IP rating Front / Rear | IP65 / IP65 |

Certification

Certification spec

| | |
| --- | --- |
| Certification | CE,FCC,ETL |

Environment

Environment spec

| | |
| --- | --- |
| Environment | RoHS |

Controller

Controller spec

| | |
| --- | --- |
| Controller | LCIN006 |
Recently Viewed