Prev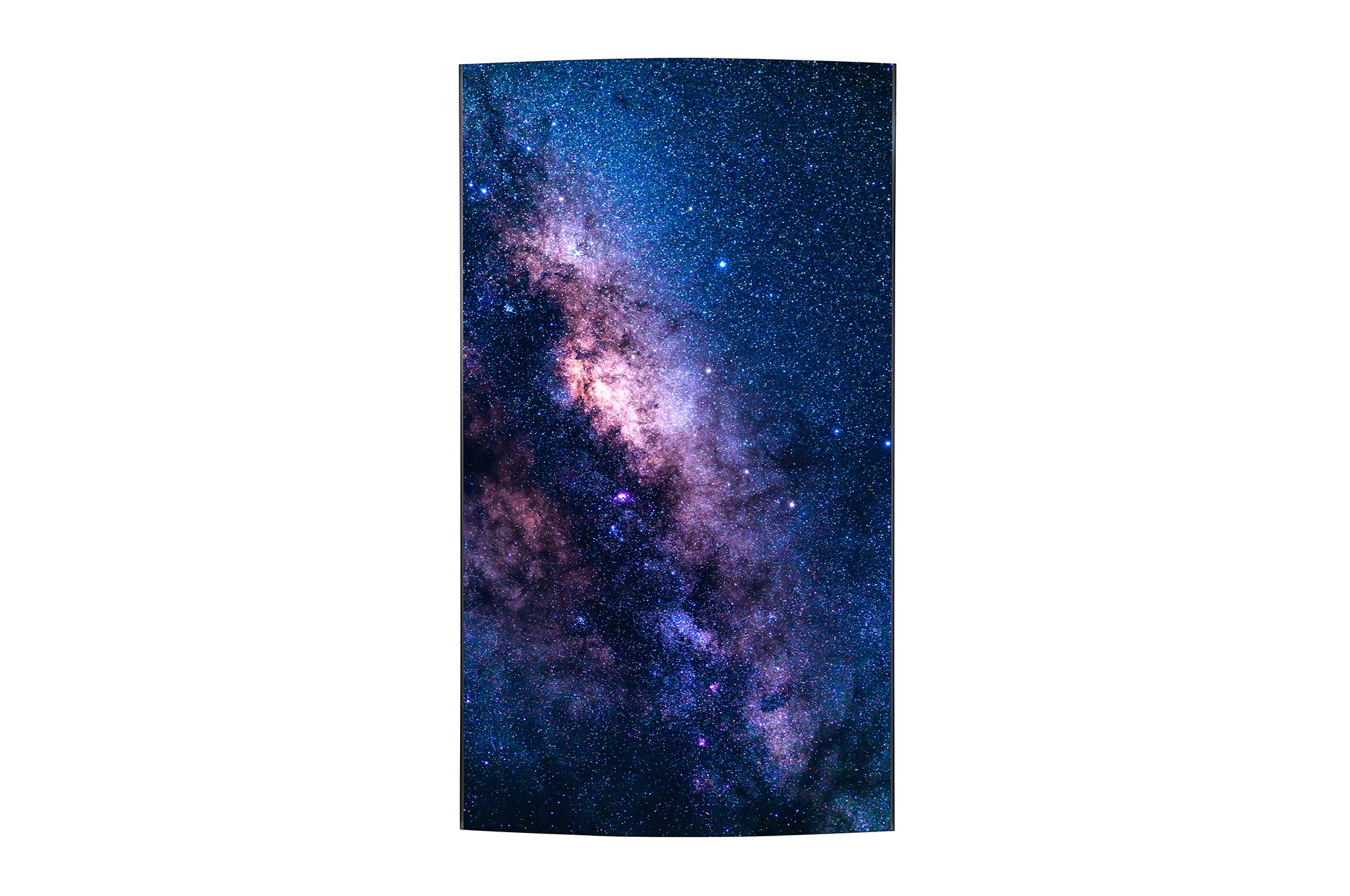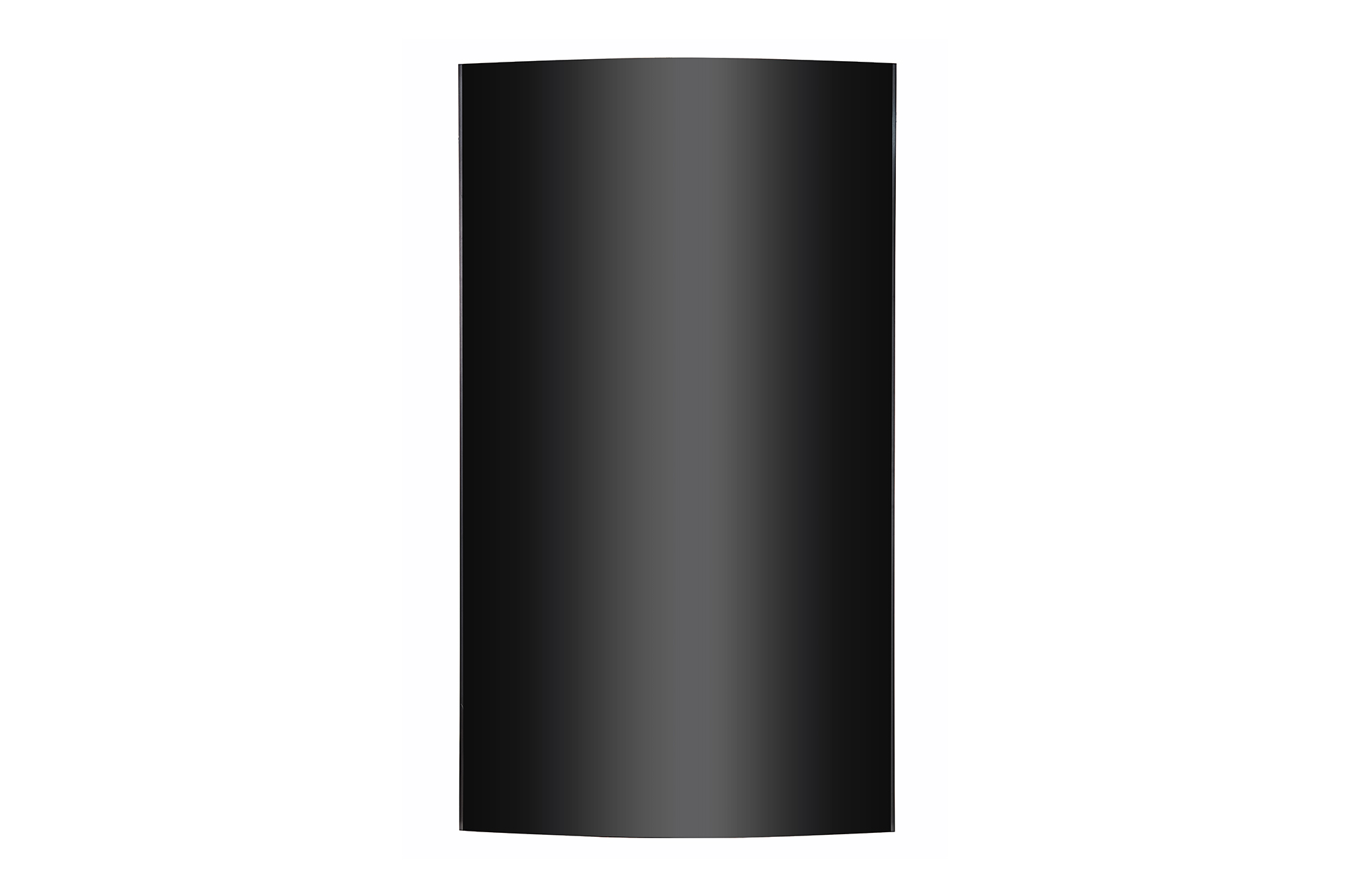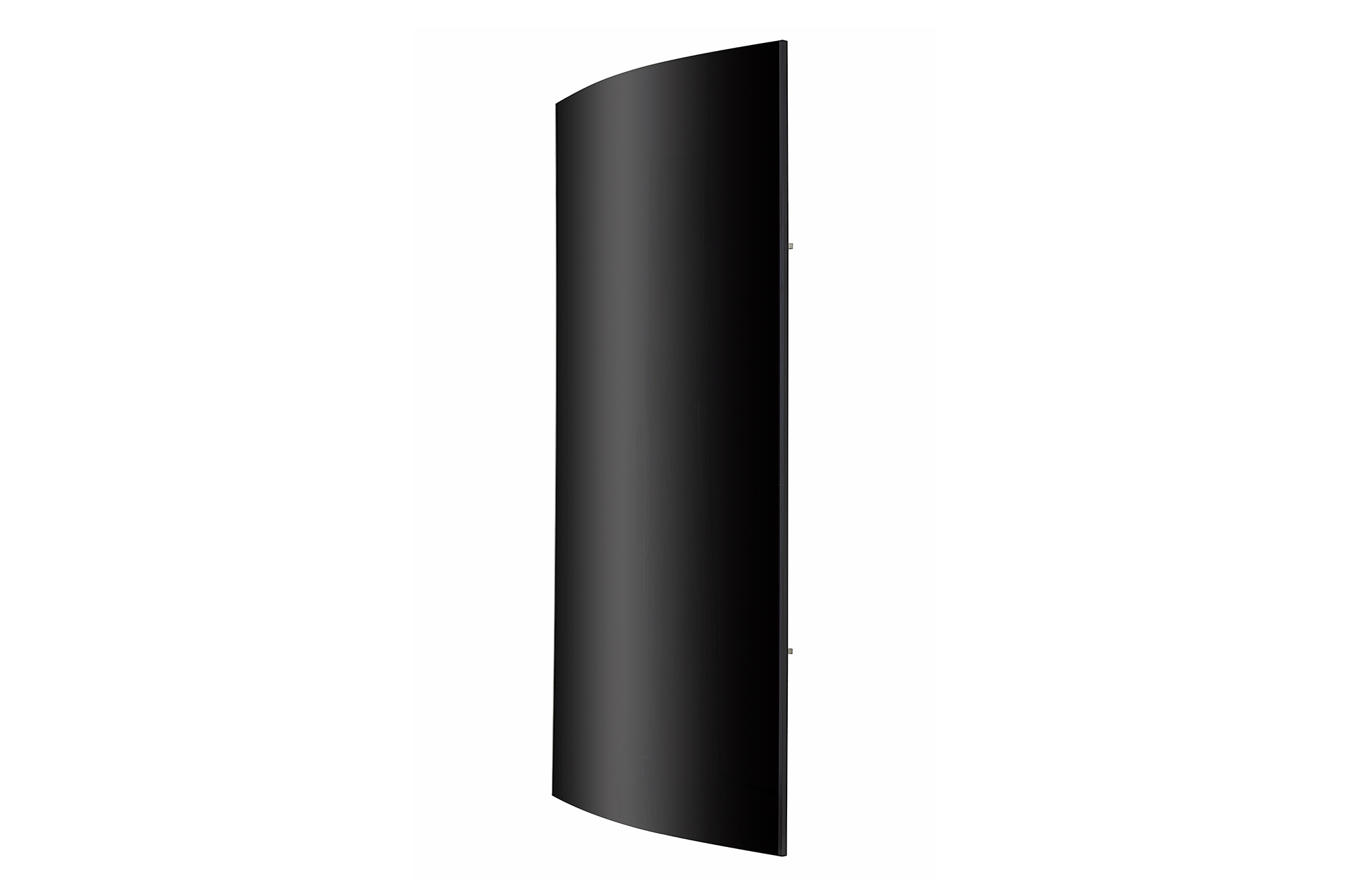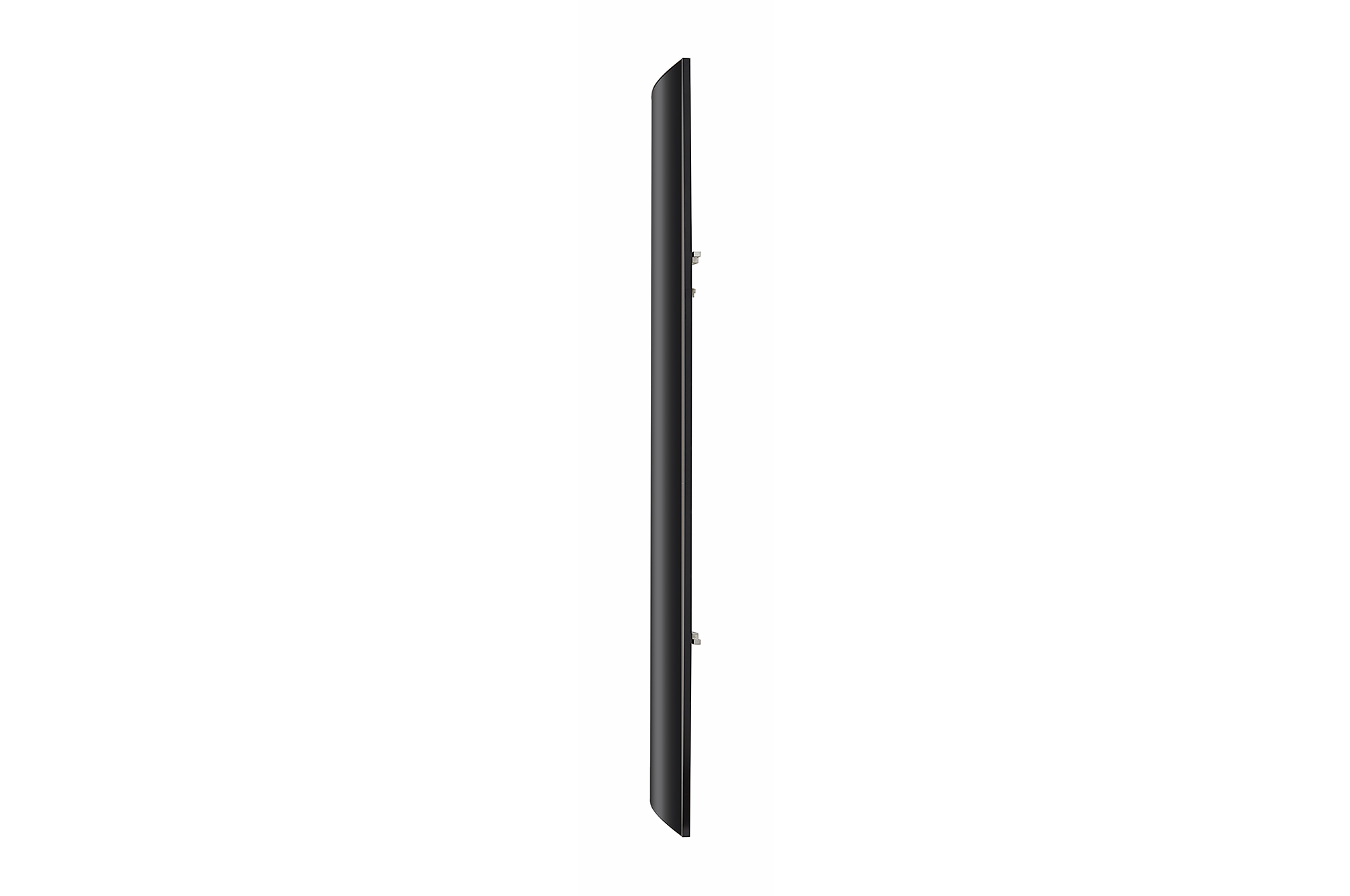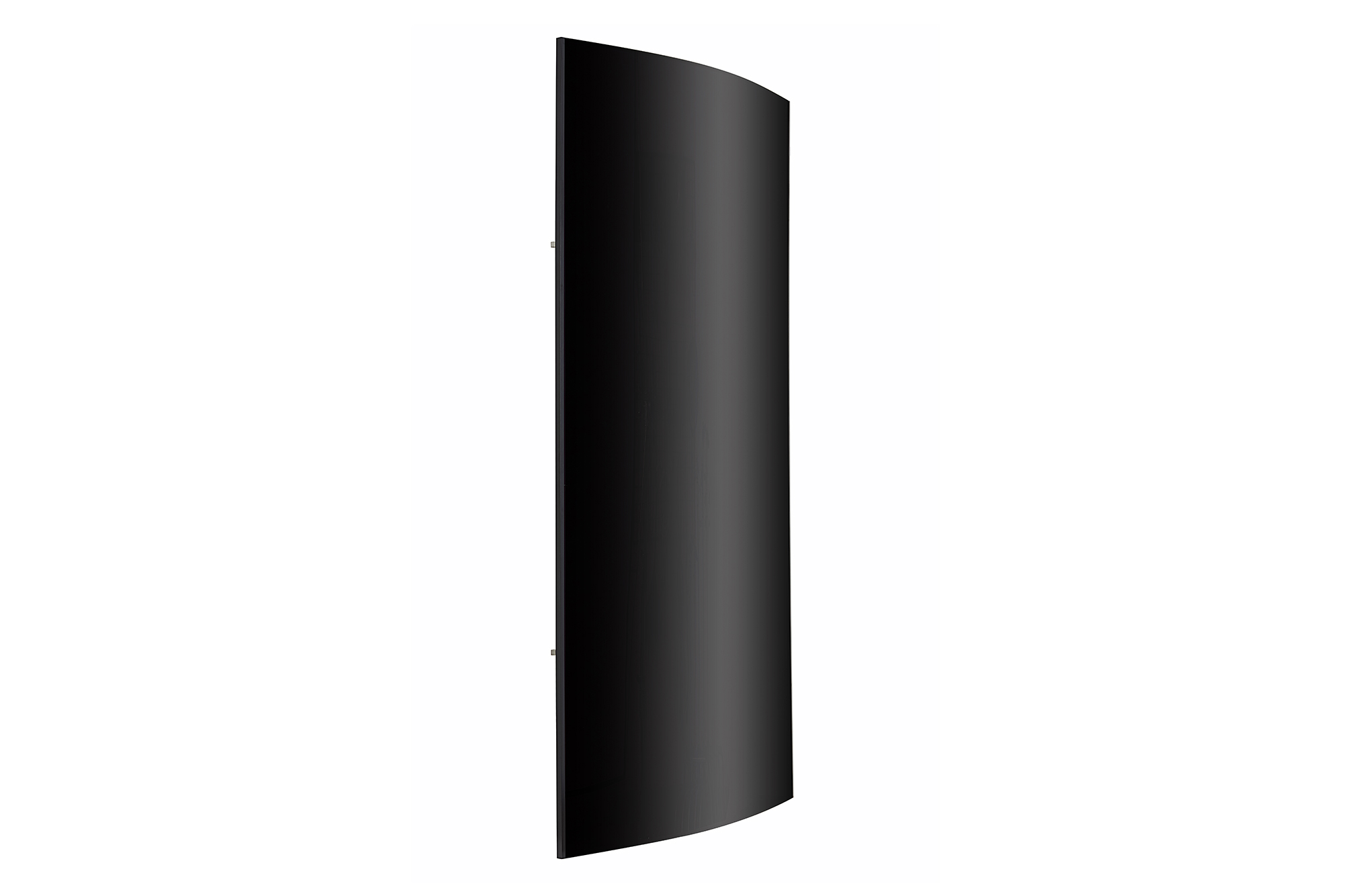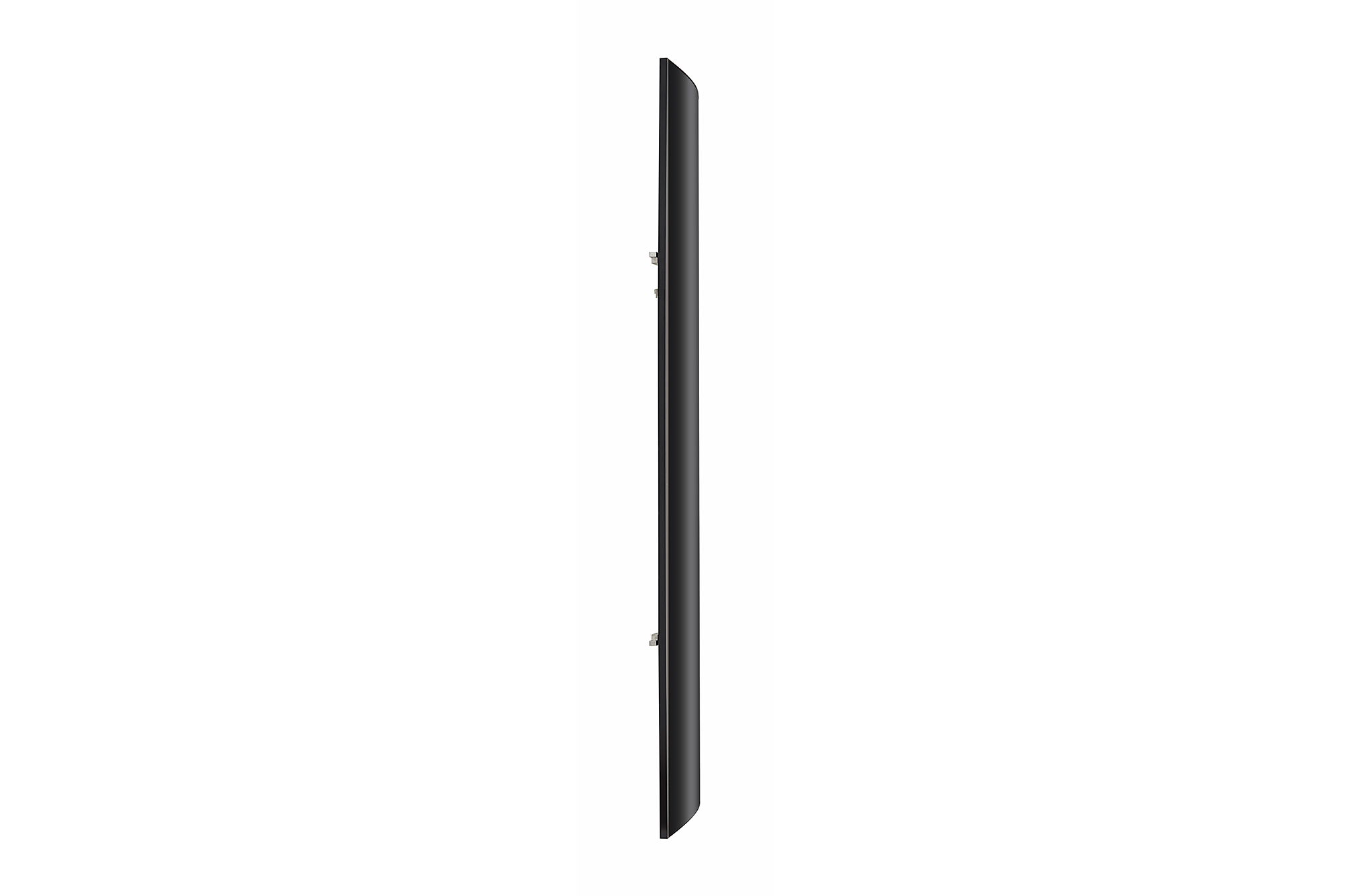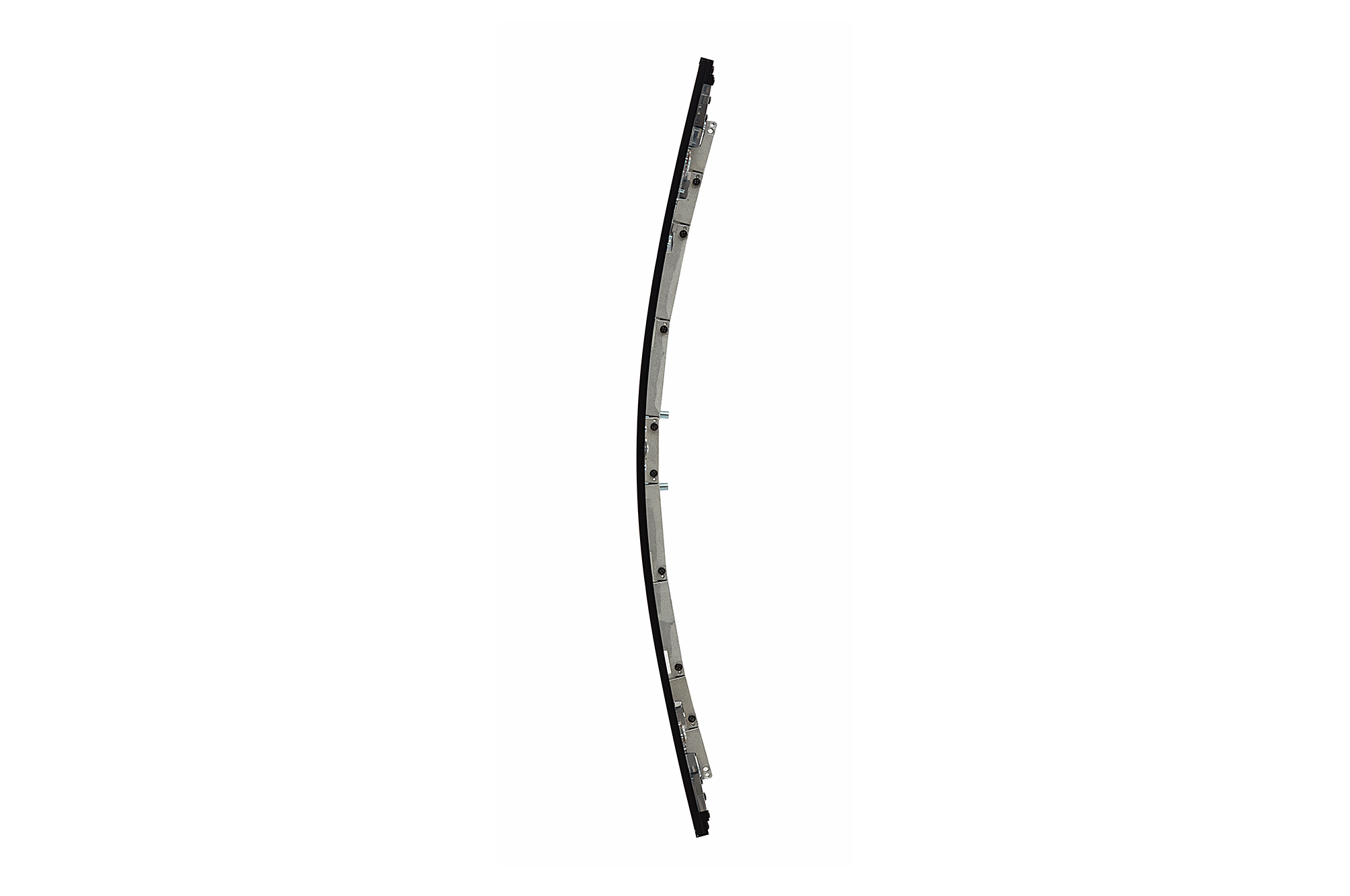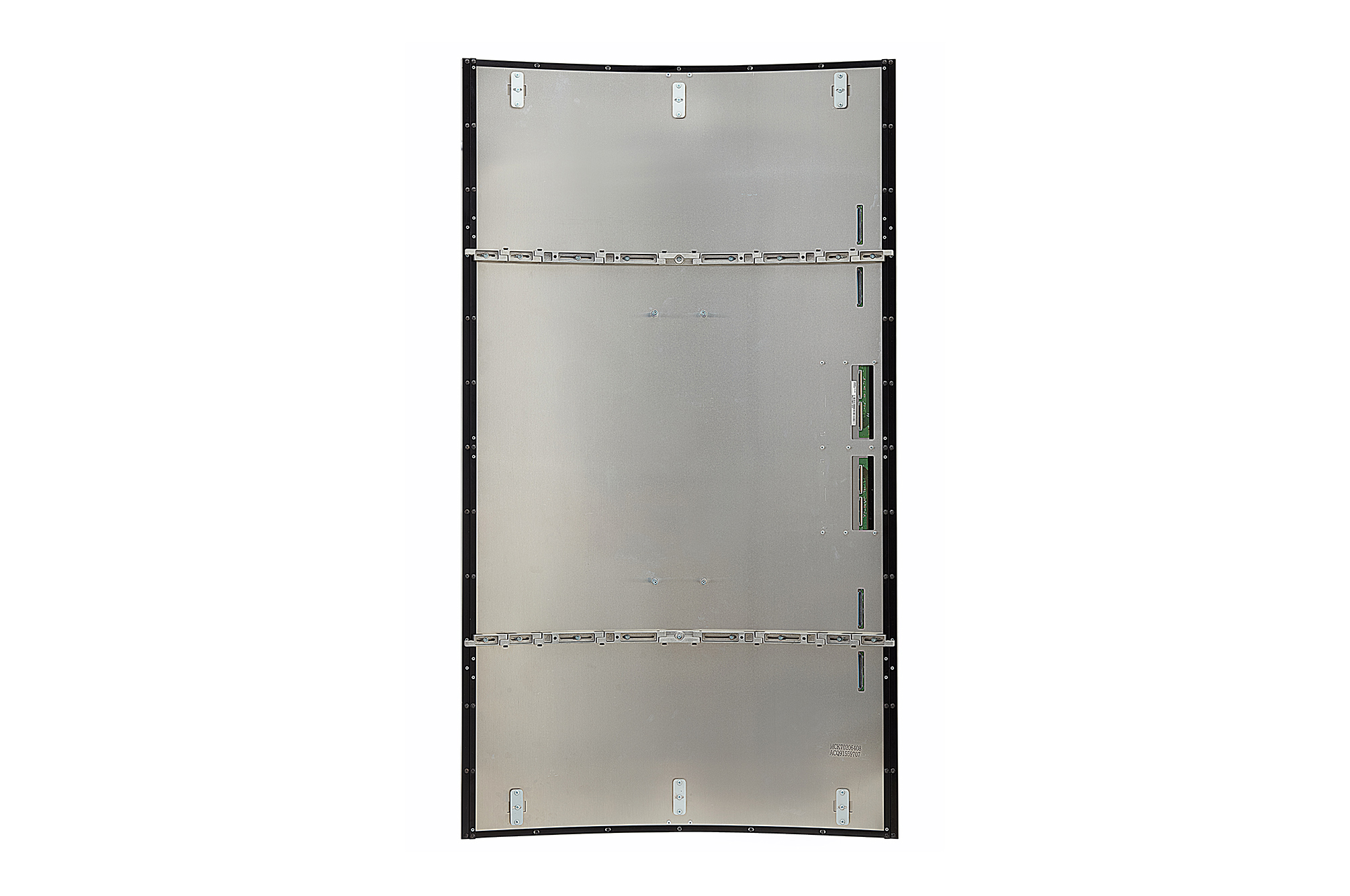 55EF5K-P
Flexible Curved Open Frame
Global
Share
Key Feature
Brightness: 150/400nit (APL 100%/25%)
Depth: 12.4 mm (Head Only)
Curvature: ~1,000R(Concave/Convex)
Interface: HDMI, DP, USB(2), Audio, RS232C, RJ45, IR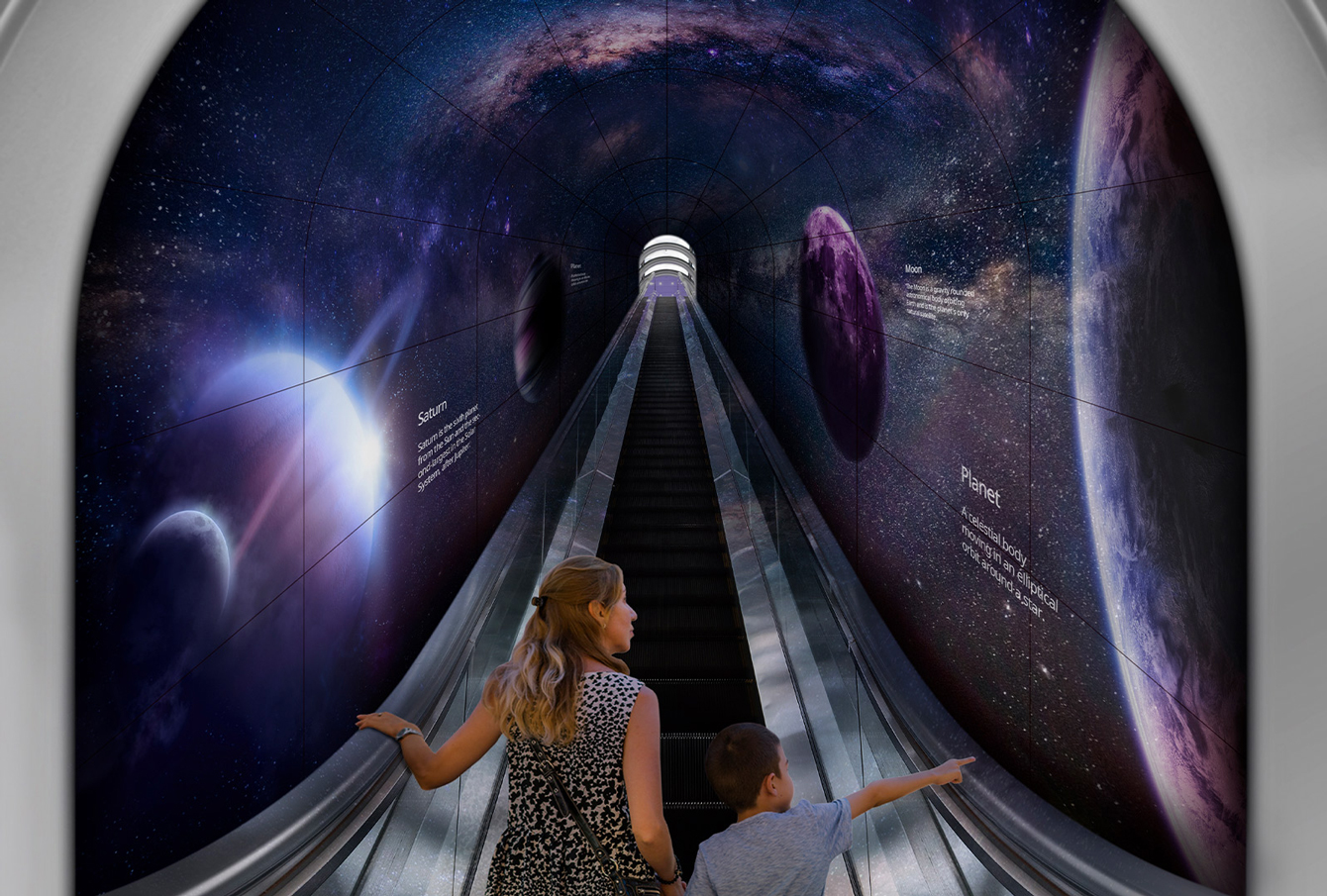 Artistic Space beyond Display
LG OLED Signage
* All images in this web page are for illustrative purposes only.
Blending in with the space while captivating everyone's mind. LG OLED signage offers flexible design. Beyond its informative features, LG OLED signage delivers unsurpassed advertising effectiveness, redesigning space as a prestige-enhancing landmark with perfect colors and innovative forms.

Expandable Screen Size
The screen size can be as large as users want by tiling up displays horizontally and vertically. This provides viewers with an incredibly immersive viewing experience.

Splendid Design
LG OLED technology doesn't require a backlight unit nor a liquid crystal layer so it offers a flexible design with unbelievably lightweight and slim features.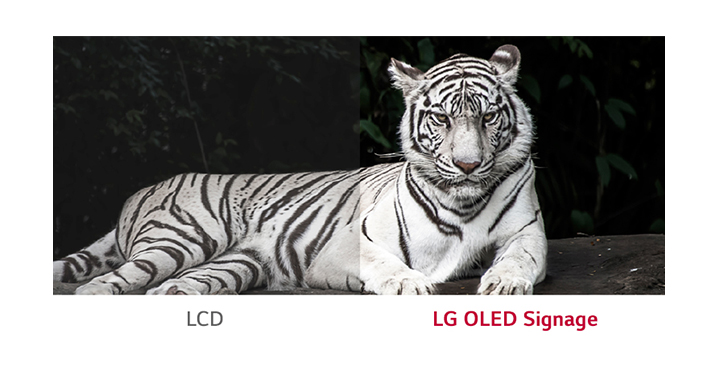 Absolute Black
Equipped with over 8 million self-lighting pixels operating individually, LG OLED Signage reproduces absolute blacks with no light bleed and offers infinite contrast.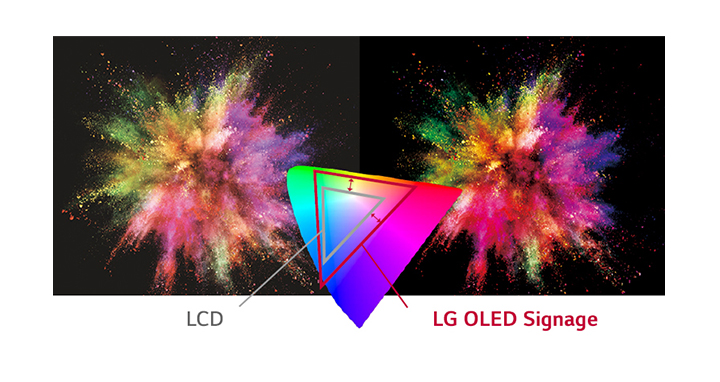 Rich Color
LG OLED Signage provides richness in all colors, bringing colors to life with great accuracy and vividness.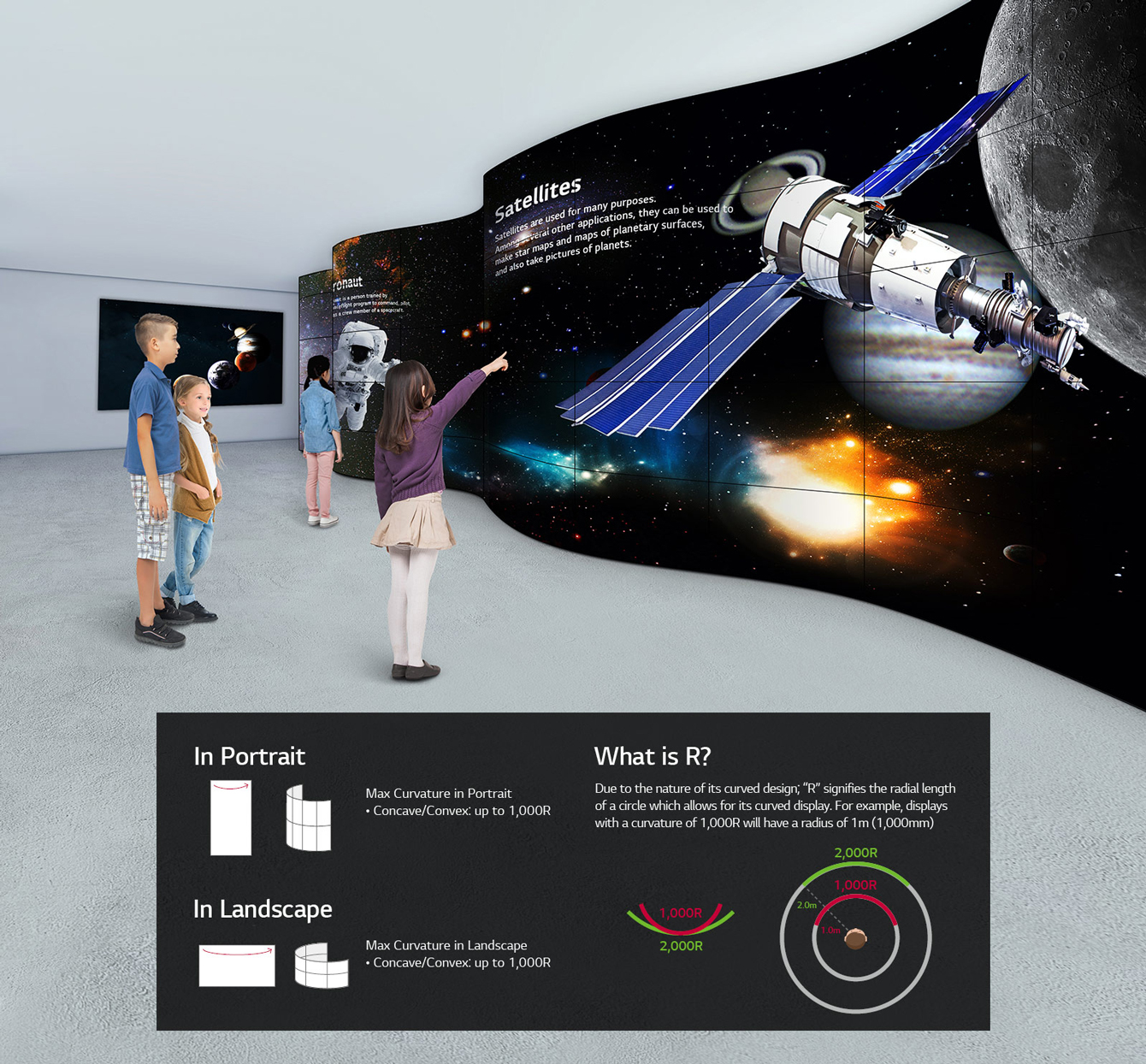 Variety of Curvature for Landmarks
The EF5K series supports various concave and convex curvature in both portrait and landscape orientations. You can differentiate your space in a variety of ways with beautifully curved displays to keep passengers captivated and immersed.

On-site Customization
The EF5K series enables a completely new approach for innovative and flexible designs. Its optional "Curvature Calibrator(CC)*" supports the coordination of displays with various convex and concave curvature, depending on the requirements. This makes it possible to rapidly respond to changes on-site, making it easier to successfully build an eye-catching landmark.

* A Curvature Calibrator needs to be purchased separately. Please contact your regional LG sales representatives for details.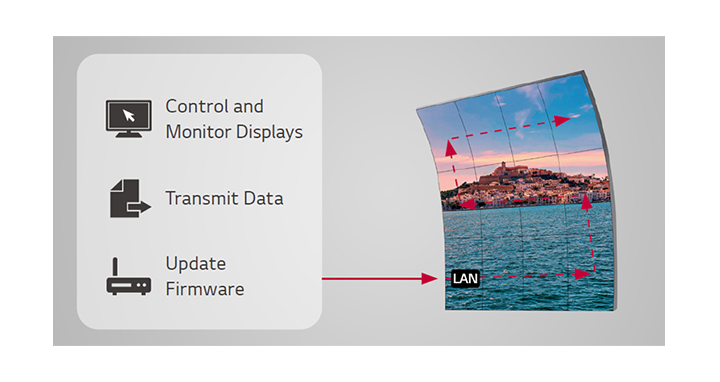 LAN Daisy Chain Management
The LAN daisy chain allows users to control and monitor displays, transmit data and even update firmware all at once, reducing management burden.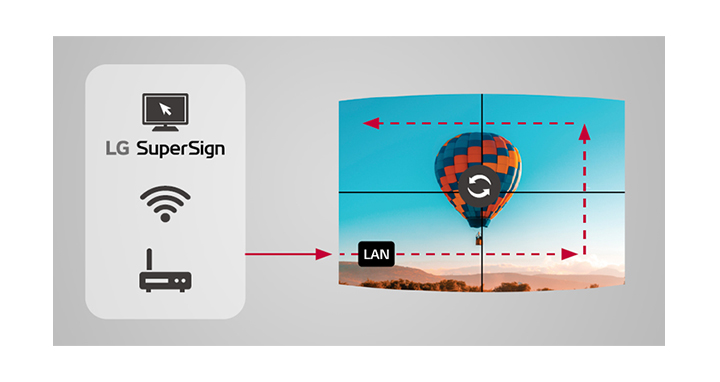 Videowall Playlist & Sync Playback
Through its built-in high performance SoC, each display plays its video tile for synchronized content playback.
Tech Spec
Panel

Panel spec
Screen Size
55"
Panel Technology
OLED
Aspect Ratio
16:9
Native Resolution
1920x1080 (FHD)
Refresh Rate
120Hz
Brightness
150/400nit (APL 100%/25%)
Contrast Ratio
150,000 : 1
Color gamut
BT709 120%
Viewing Angle (H x V)
178x178
Color Depth
10bit(R), 1.07Bilion colors
Response Time
1ms (G to G), 8ms (MPRT)
Surface Treatment
Hard coating (2H)
Reflectance Typ. 1.2%
Life Time (Typ.)
30,000 Hrs
Operation Hours (Hours / Days)
18/7 (Moving Content Only)
Portrait / Landscape
Yes / Yes

Mechanical Specification

Mechanical Specification spec
Bezel Color
Black
Bezel Width
T/R/L/B : 0.6/6.7/6.7/0.6mm (Off Bezel)

T/R/L/B : 5.0/13.2/7.8/5.0mm (On Bezel)
Weight (Head)
7.0Kg (Head)
3.5Kg (Signage Box)
Packed Weight
17.6Kg
Monitor Dimensions (W × H × D)
701.4 x 1219.7 x 38.0mm (Head, w/Pemnut)
413 x 353 x 57.3mm (Signage Box)
Carton Dimensions (W × H × D)
1360 x 842 x 252mm

Key Feature (Hardware)

Key Feature (Hardware) spec

| | |
| --- | --- |
| Internal Memory | 16GB |
| Sensor | Temperature Sensor |
| FAN | Yes |

Key Feature (Software)

Key Feature (Software) spec

| | |
| --- | --- |
| webOS ver. | webOS4.0 |
| Embedded CMS | Local Contents Scheduling, Group Manager |
| USB Plug & Play | Yes |
| Fail over | Yes |
| Sync Mode | RS-232C Sync, Local Network Sync |
| Video Tag | Yes (4) |
| Rotation | Screen Rotation, External Input Rotation |
| Gapless Playback | Yes |
| Tile Mode Setting | Yes |
| Setting Data Cloning | Yes |
| SNMP | Yes |
| ISM Method | Yes |
| Auto Set ID | Yes |
| Status Mailing | Yes |
| Control Manager | Yes |
| 3rd Party Compatibility | Crestron Inside |
| Power | PM mode, Wake on LAN |
| HDMI-CEC | Yes |
| SI Server Setting | Yes |
| Pro:Idiom | Yes |
| Scan Inversion | Yes |

Environment Conditions

Environment Conditions spec

| | |
| --- | --- |
| Operation Temperature | 0 °C to 40 °C |
| Operation Humidity | 10 % to 80 % |

Power

Power spec

| | |
| --- | --- |
| Power Supply | AC 100-240V~, 50/60Hz |
| Power Type | Built-In Power |

Power Consumption

Power Consumption spec

| | |
| --- | --- |
| Typ. | 116W (IEC 62087) |
| Max. | 318W |
| Smart Energy Saving | 1054 BTU/Hr(Typ.), 1085 BTU/Hr(Max) |
| DPM | 0.5W |
| Power off | 0.5W |

Certification

Certification spec

| | |
| --- | --- |
| Safety | IEC 60950-1 / EN 60950-1 / UL 60950-1 |
| EMC | FCC Class "A" / CE / KC |
| ErP | Yes |

Software Compatibility

Software Compatibility spec

| | |
| --- | --- |
| SuperSign CMS | Yes (v3.0) |
| SuperSign Control / Control+ | Yes (v1.7 / v1.9) |
| SuperSign WB | Yes (v3.7.15) |
| SuperSign Media Editor | Yes (v3.7) |
| LG ConnectedCare | Yes (v2.9) |

Connectivity

Connectivity spec

| | |
| --- | --- |
| Input | HDMI (HDCP1.4), DP (HDCP1.3), DVI-D, RS232C IN, RJ45(LAN), IR IN (External IR Receiver), USB2.0 Type A(2) |
| Output | DP Out, Audio Out, RS232C OUT (w/ IR out), RJ45(LAN) |

Language

Language spec

| | |
| --- | --- |
| OSD | English, French, German, Spanish, Italian, Korean , Chinese(Simplified), Chinese(Original), Portugues(Brazil), Swedish, Finnish, Norwegian, Danish, Russian, Japanese, Portugues(Europe), Dutch, Czech, Greek, Arabic |

Accessory

Accessory spec

| | |
| --- | --- |
| Basic | Remote Controller(include battery 2ea), Power Cord, QSG, IR receiver, Regulation Book, Phone to RS232C Gender, FFC Cables(220mmx4ea for connection between panel and Sinage box), DP Cable(2M), LAN Cable(1.5M), RS232 Cable(4P-4P,1.5M), LC Cable(VLC,3M), Tape(4EA for Cabling), Screw(M3xL4.5,30EA / M3xL5.5,50EA / M3x3.5, 10EA), Shield Cover Assy', Tiling Set Fixer 6EA, Flex Bar 2EA |

Special Feature

Special Feature spec

| | |
| --- | --- |
| Tilt (Facedown) | Yes |