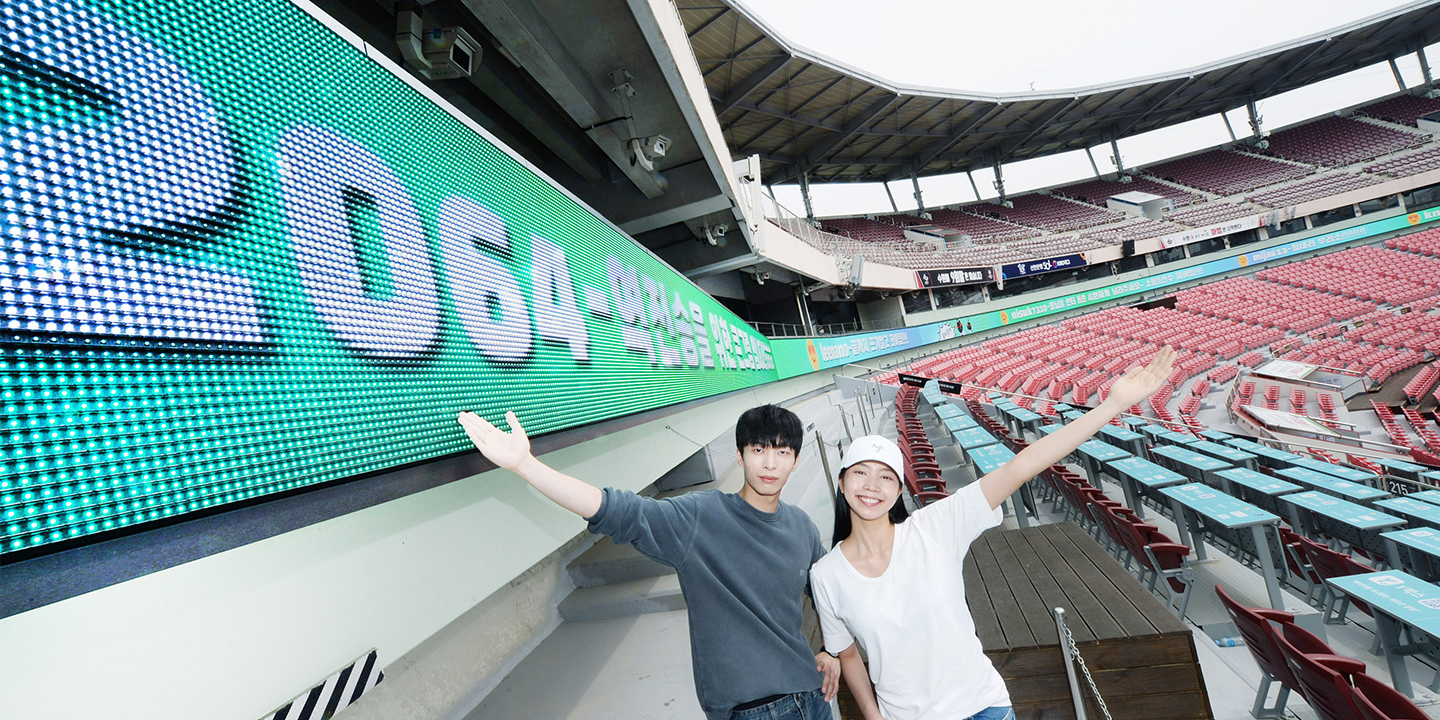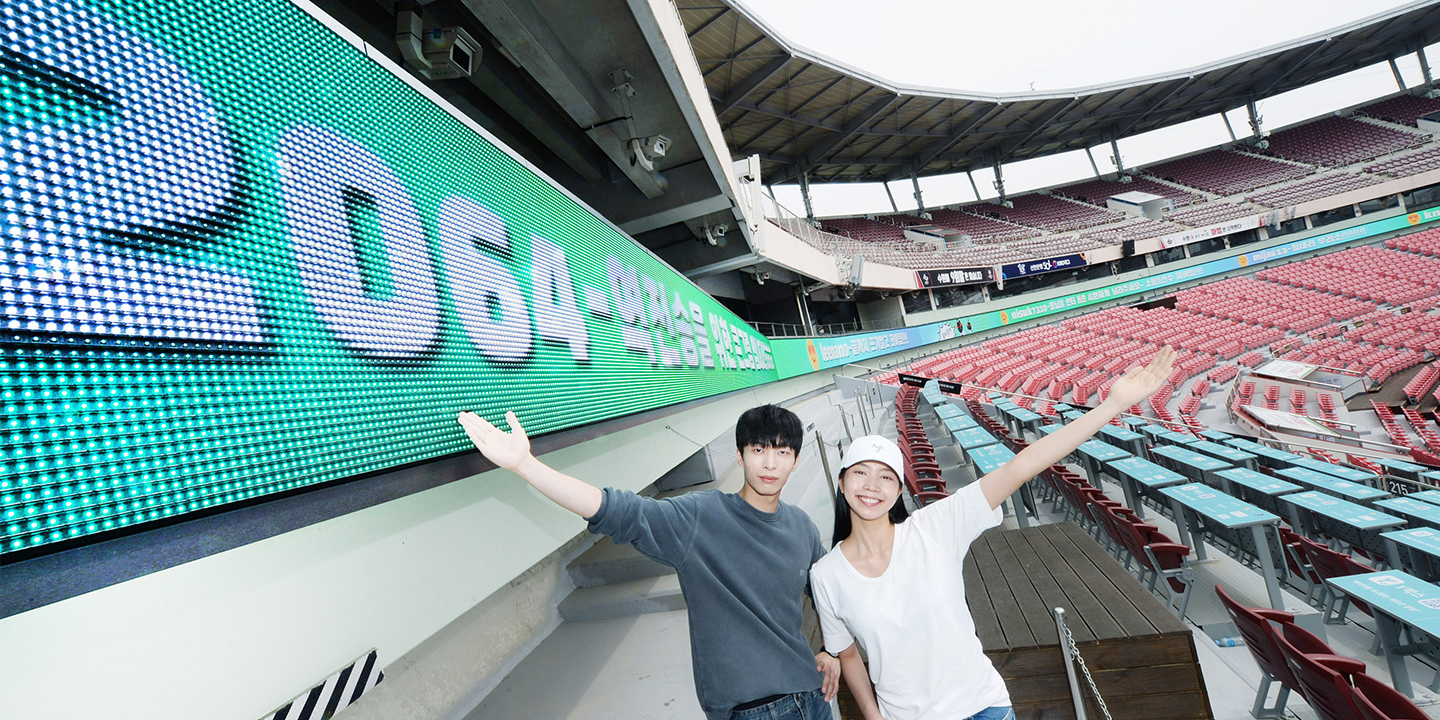 LG Electronics made a ribbon board in Suwon kt wiz Park, which is located in Suwon, Gyeonggi Province, into LG LED Signage (product name: LBF Stadium Series). The ribbon board, installed on the outer wall just above the infield from first to third base, is 1 meter high and 330 meters wide. This is the longest LED signage installed at a baseball stadium in Korea.
The newly installed LG LED signage has a brightness of 6,000 nits (nit, cd/m2) and offers a clear view of various contents such as events, player introductions, and cheering phrases in the outfield audience. With a high injection rate of 4,000 Hz, which enables 4,000 screens per second, the players' dynamic movements are also shown smoothly.
In addition, LG Electronics used LG LED Signage (product name: LBS Stadium Series) to install advertisements that are 1.5 meters high and 9 meters wide.