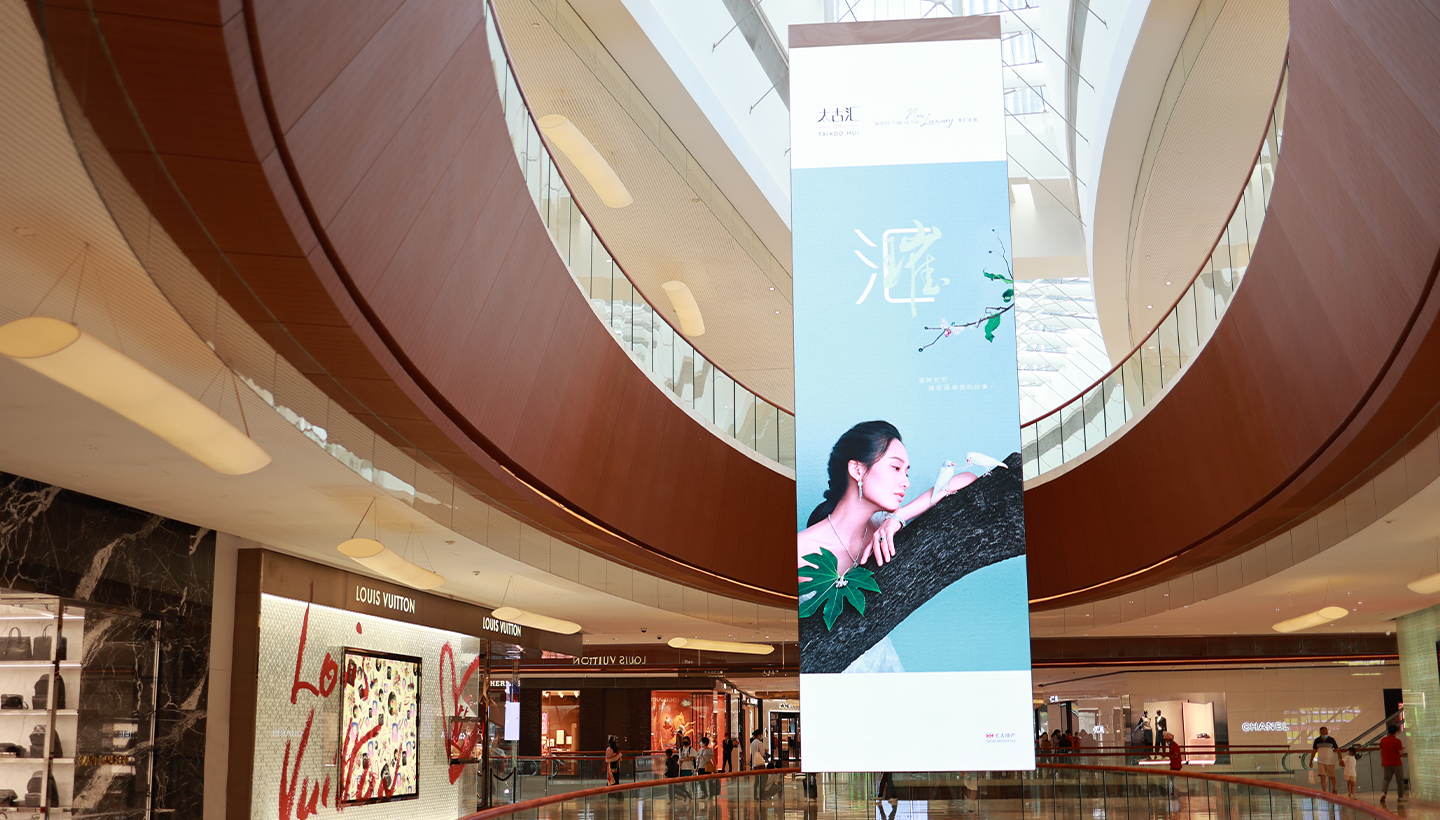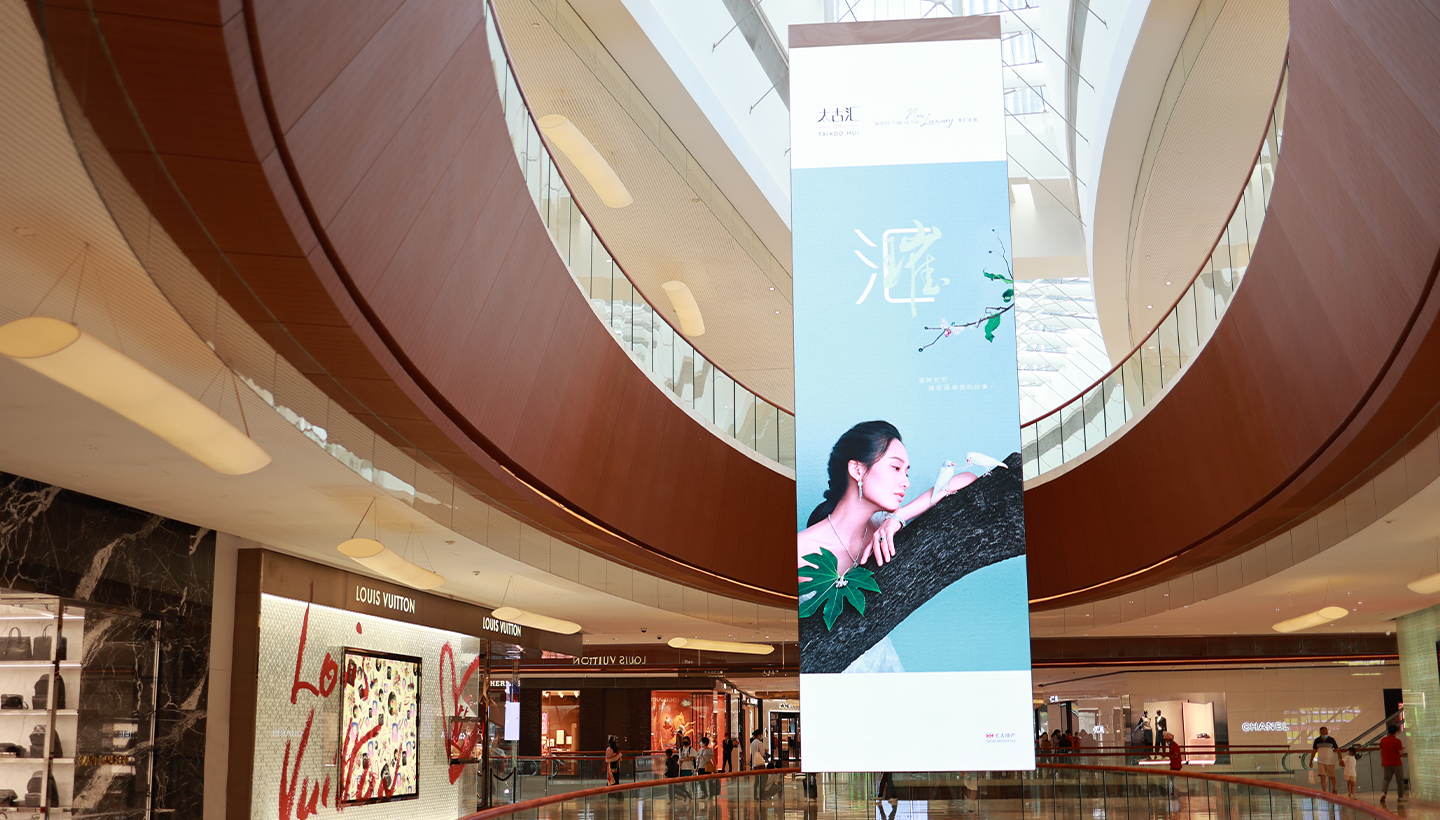 TaiKooHui is located in the core of Guangzhou Tianhe District Central Business and it is a first-line urban premium shopping mall with internationally famous brands such as Burberry, PRADA, GUCCI and LV. At the same time, TaiKooHui is recognized as the center of fashion, leisure, entertainment and dining consumption.

LG, a global commercial display leader brand, introduced innovative LED indoor ultra-thin displays with sophisticated technology and stable processes. Unlike ordinary displays installed in stores, the technical appearance is very unique. The clear and delicate quality with dual-screen, vivid color, and hanger-type design make it look as if it came down from the sky. In addition, it opened a new trend in fashion with a trendy atmosphere and artistic sense.

This collaboration between TaiKooHui and LG successfully demonstrated the possibility of a new retail transformation, provided an experimental example of converting smart technology into business scenes, and is expected to revitalize the distribution ecosystem.
Recommended Products